About Face Paint

Not enough time to prepare a costume for your little one? We've got you covered! With our professional face-painting service, your child will be able to transform into his or her favourite character or animal and join in the fun! We use products that are safe for your child's skin, yet have stunning colours. Our face-painters are also well-trained and can cater to many requests. Ensure that no one is left out with us now!
Prices & Packages
First hour – S$120 /-
Subsequent hour – S$100/-
For corporate partnership rates, please contact jason@partymojo.com.sg
*Price is not inclusive of tables and chairs required for the service.
Is it easy to wash off?
Yes, the face painting kits are all water-based and can be easily washed off with warm water.
Will it do damage to my child's skin?
No, we use Snazaroo face paints are specially formulated to be friendly to the most delicate skin, fragrance-free and non-toxic!
I have about 15 kids in my party, will all of them get face painted?
Yes, due to our expertise, all of them will be able to be face painted within the period. Of course, priority will be given to birthday boy/girl for more detailed painting that can include face and arms!
Can we really paint everything? What if i have a theme to adhere to?
Yes everything! If there is a general theme ongoing, we will try our best to adhere to it by giving the children options with the different characters or designs in the theme. But of course, we would not reject a Dora request in an Ironman Party.
What are the extension charges?
Extension of face painting services is at S$50/ half an hour.
Ok, I want it! How can I go about booking it?
Thank you! Book us here at yolanda@partymojo.com.sg or give us a call at 65696992 or 83997127 :)
Face Paint Gallery
Scroll down to see some of our face painting done at events, and on more information on face painting! You may also find more pictures of PartyMojo events on our Facebook page here!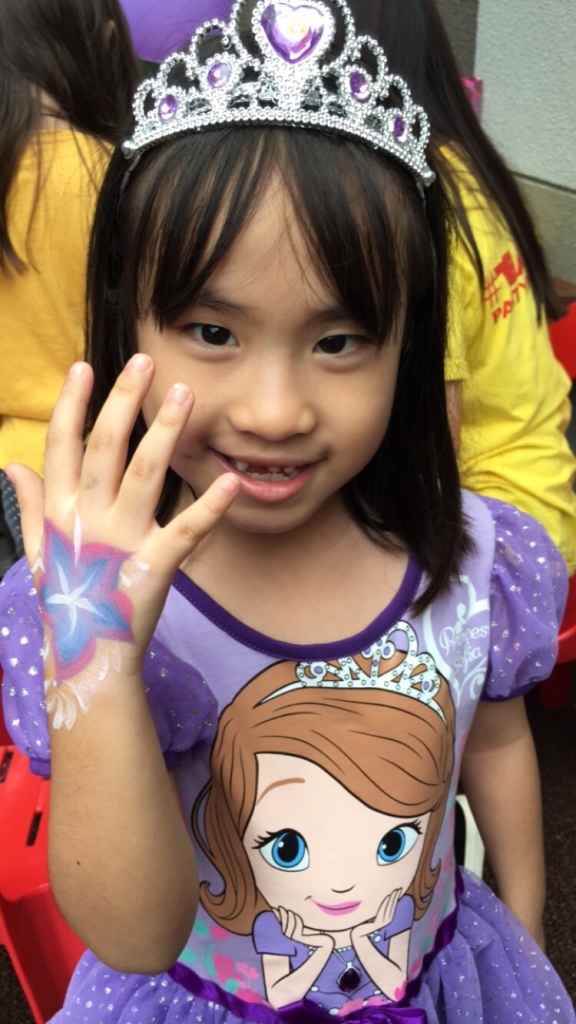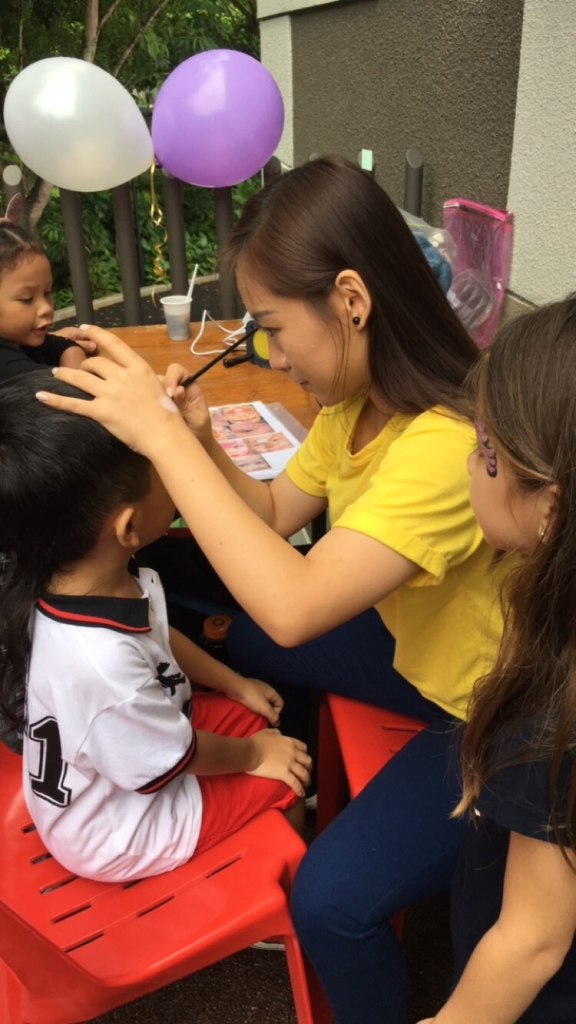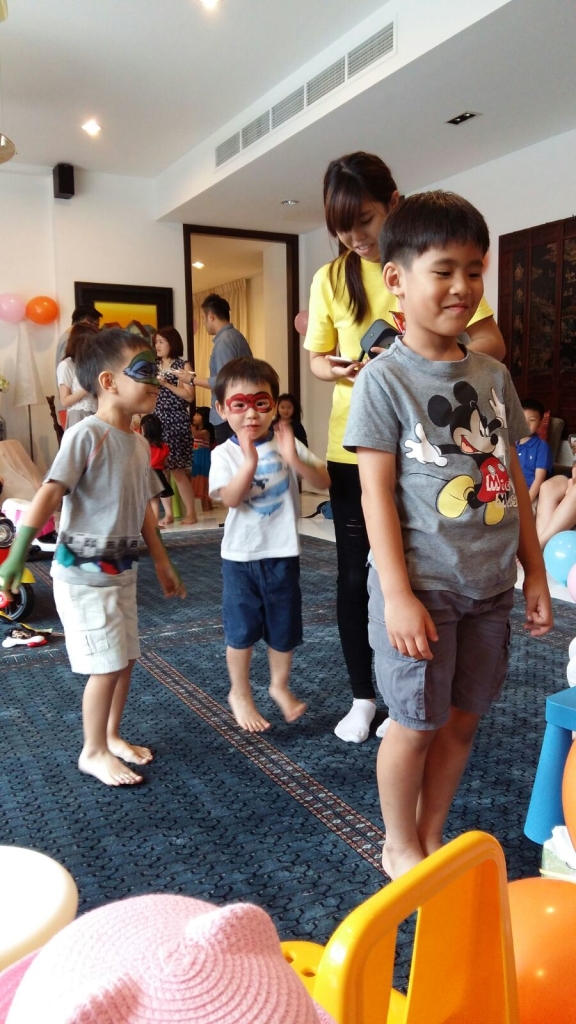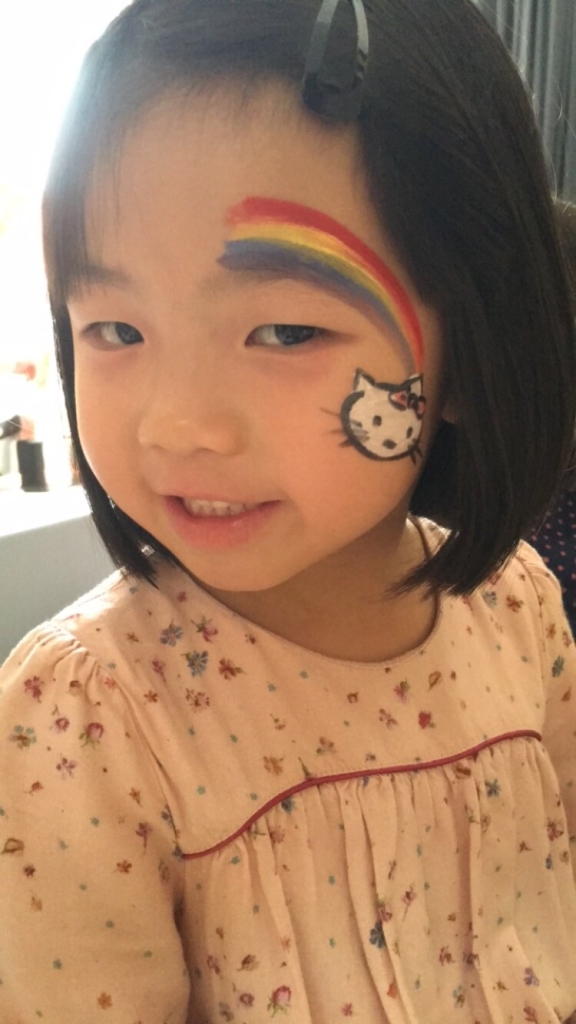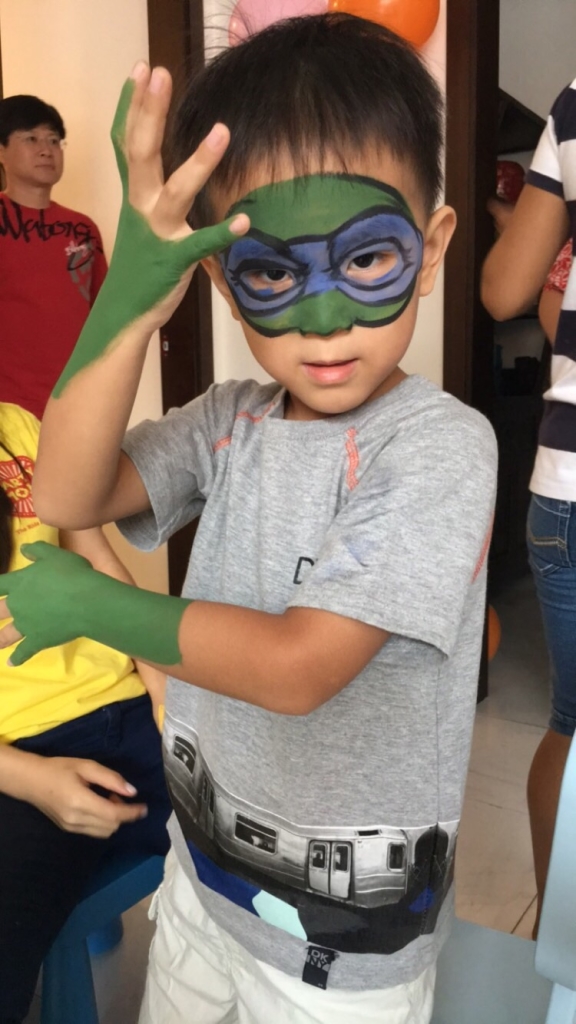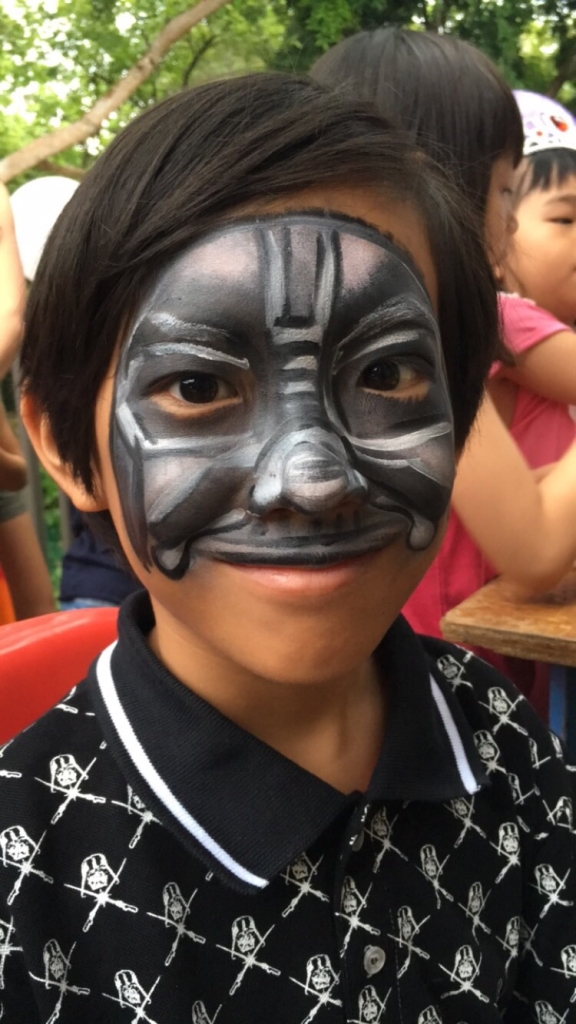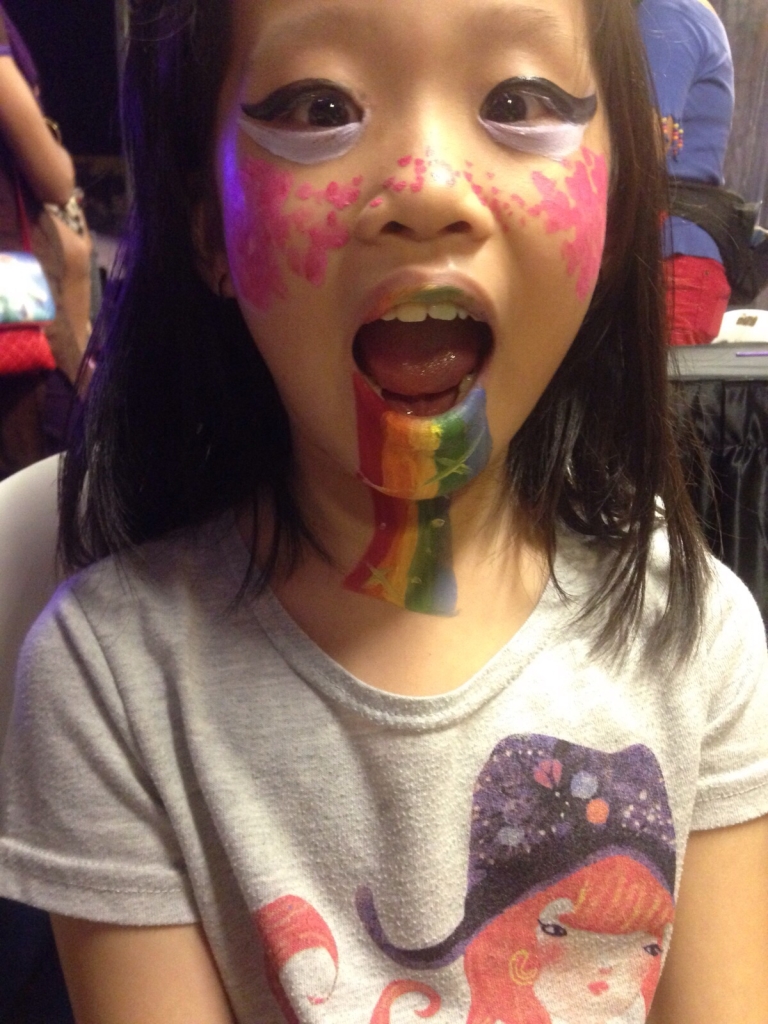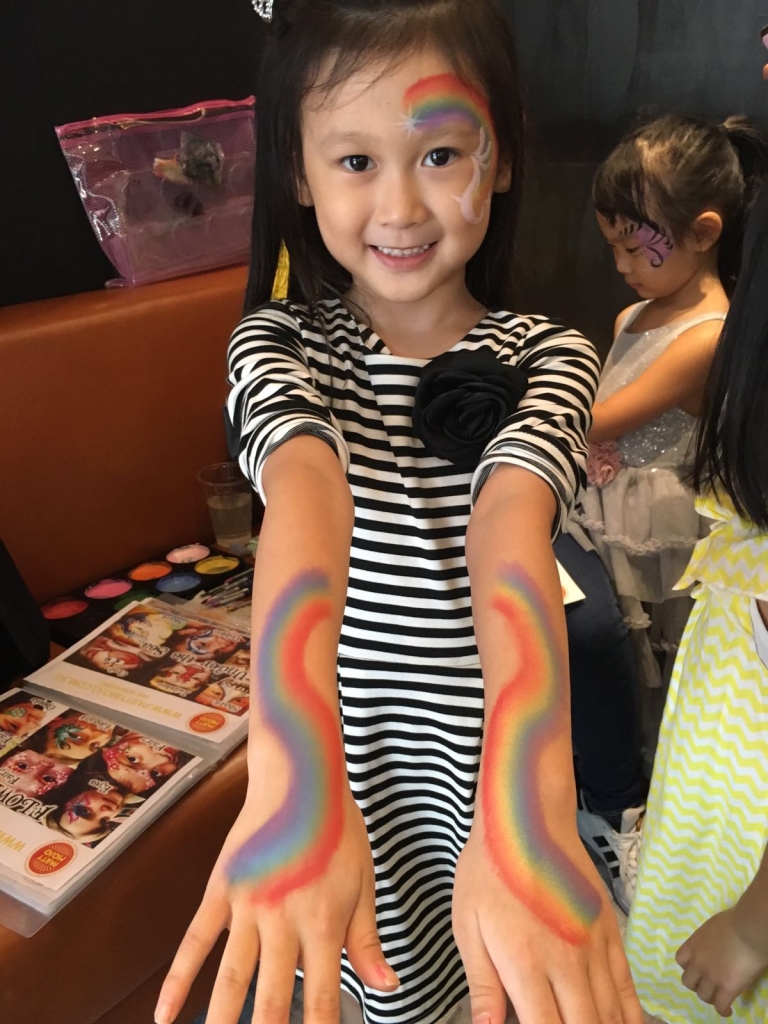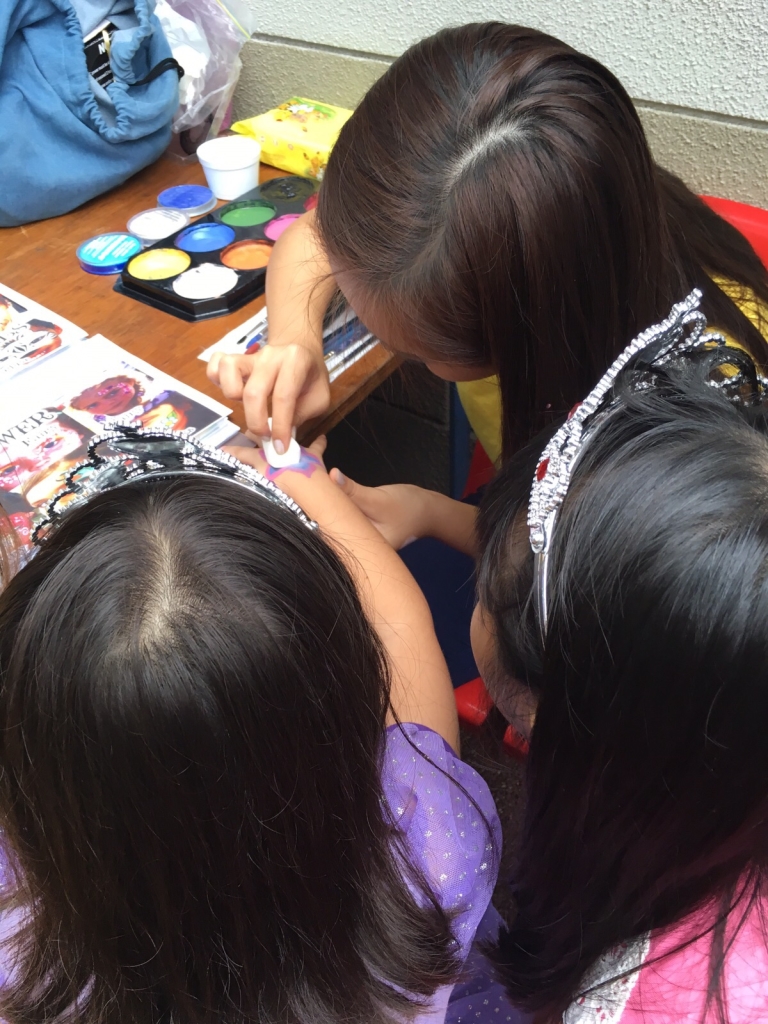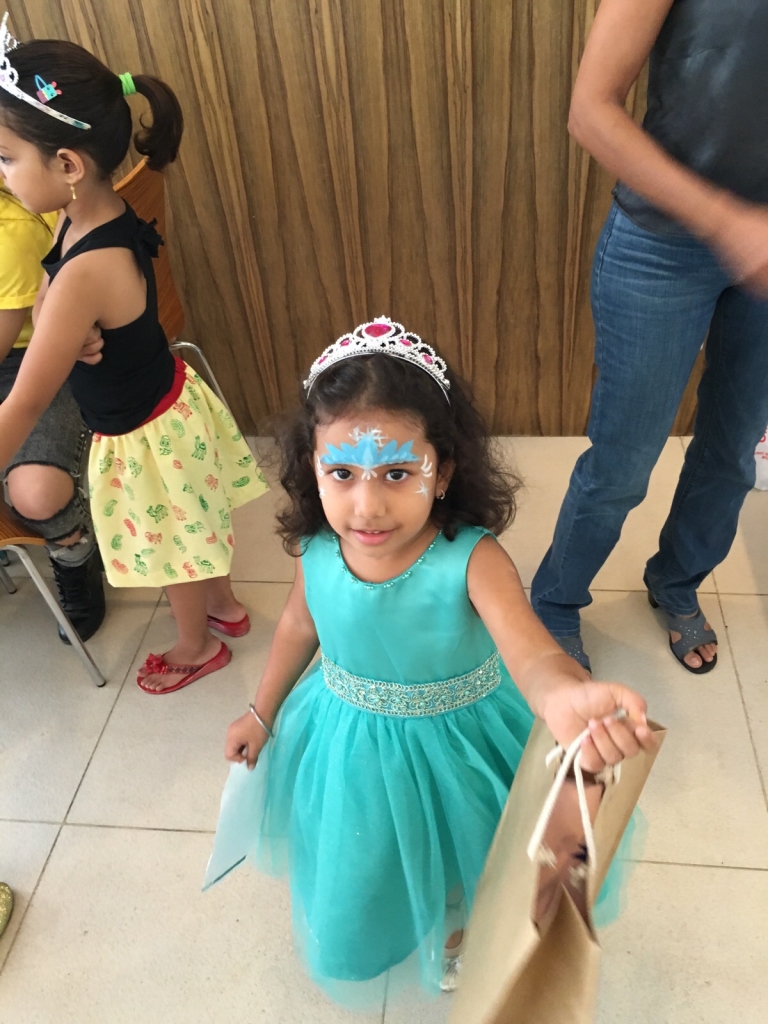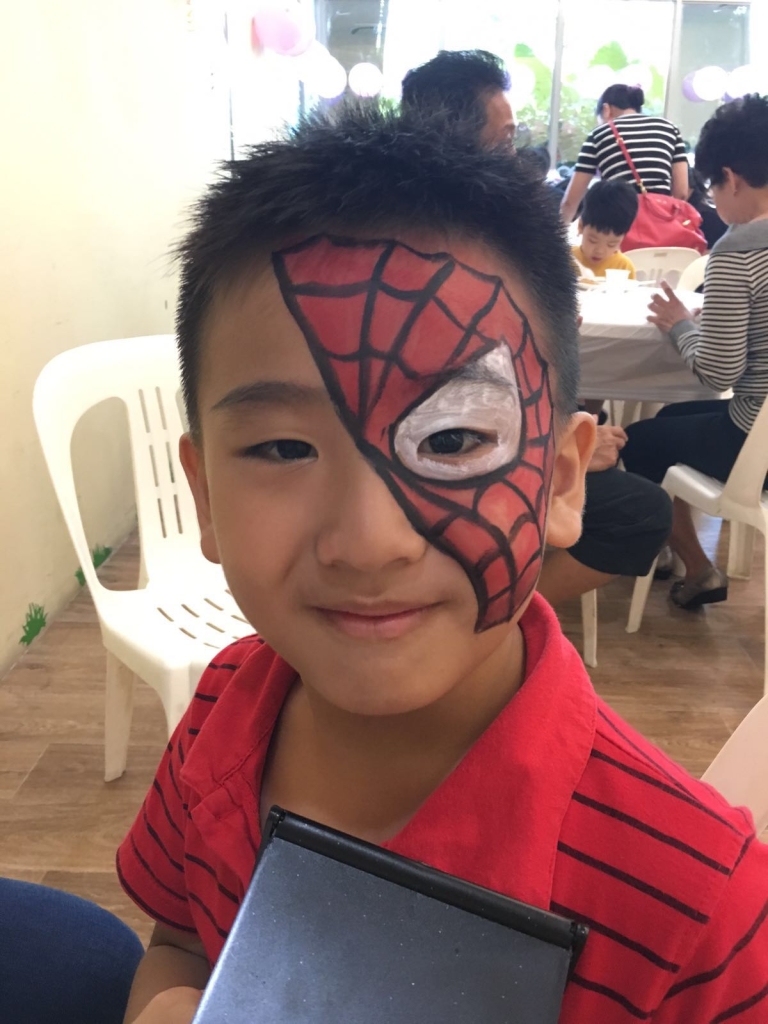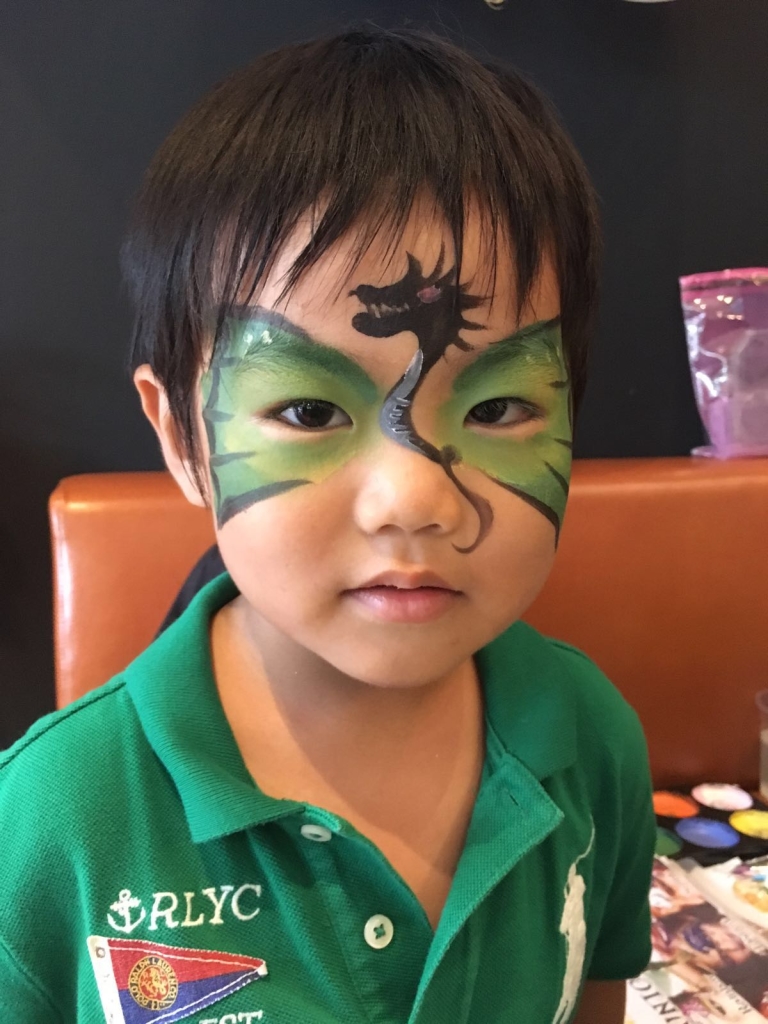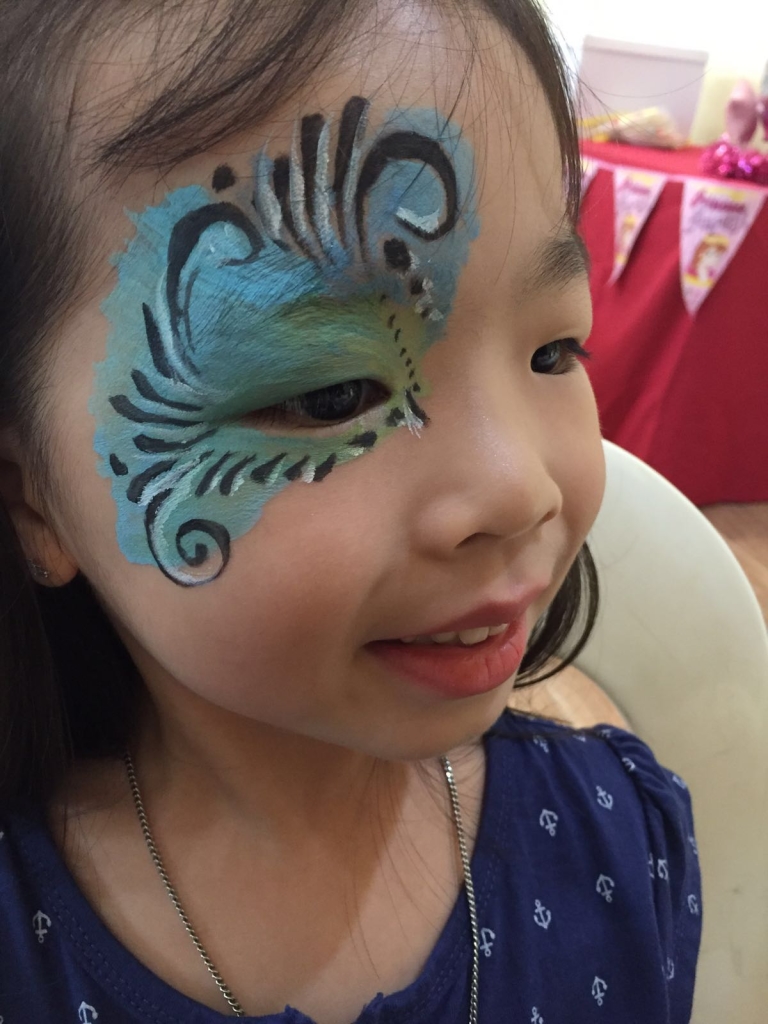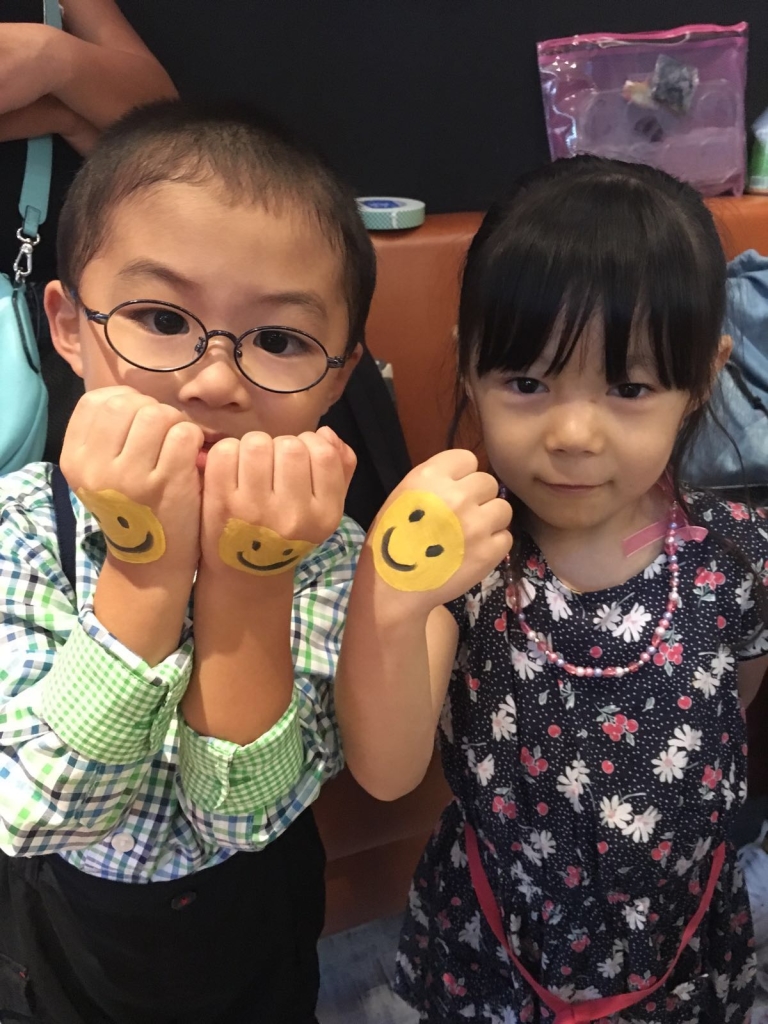 On the hands? No problem!