The Most Awesome Magic Show Package in Singapore
Why let someone else take center-stage? Let your child be part of the kids magician act and experience the magic show first-hand! We believe the most engaging kind of magic show is the kind you participate in, and the funniest shows make the deepest impressions. Let your child and guests enjoy the wonders up close and personal with this interactive magic show, guaranteed to send the children into peels of laughter! Volunteers would not only get to be part of the show, but would also receive a reward!
That's not all: complimentary balloon sculpting will be done before the kids magic show begins! Watch with amazement as the sculptor twists balloons into cute things! Book the Mojo Magical Weekdays Package at $320 Nett only today, and let us make magic for your party!

This 4-in-1 Package is suitable any parties, be it in schools, function rooms, home or on stage!
INCLUSIONS
1) 30 Mins of fun-filled interactive kids magic show performance
– 30 Mins of comedy and laughter
– Professional Kids Magician
2) 60 Mins of Balloon sculpting
– Please note that we can cover 15 – 20 kids in an hour depending on the complexity of the designs
– Please inform us in advance if you would like our artists to keep the sculptures simple to ensure that more kids get their chances
3) Hosting of Cake Cutting
– Our Professional Magician will gather the kids to sing the birthday song
– For special arrangements on the cake cutting ceremony, please inform us in advance
4) Complimentary photoshoot by Baby U Studio (Worth $180!)
– 1 photo concept shoot for the baby (outfit, props & accessories provided up to 3 year old)
– 2 pcs 4R photo prints
– Selected soft copies (the chosen 2 pictures)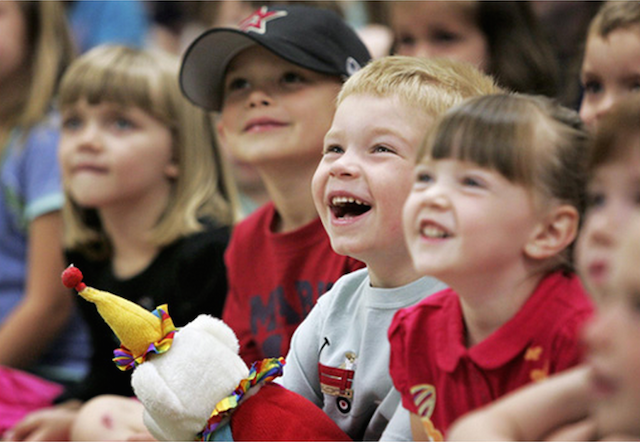 Everyone needs that little magic in their lives! PartyMojo offers you Magic Shows for just about any event! Let us cast our Mojo Magic on your kids' birthday party! PartyMojo's best favourite Kids Interactive Magic Show will lift your kids off their seats! If you're looking at having us at a Corporate Event, PartyMojo's very own Magicians are talented and sparkling polished, not only to entertain children, but even adults of all ages! Our better-prized Magic Shows include Live Animals Magic Shows, and even Professional Stage Magic Shows, which contain magical illusion, acts! Well the magic does not stop there, our Magicians also bring their Magic Shows forward to other masses like a birthday party celebration in childcare centers! School will never be the same again, with PartyMojo's Magic! Tired of the same old family gatherings? Call PartyMojo now for a Magic Show, that's right, at your very own Family Event! We are also available to perform at RC Events, and just about any event that crosses your mind! Our Mojo Magic Show is one Magical call away from you! Reach out to our Magicians today!
Terms and conditions
– Adult supervision is required for kids aged 4 and below.
– A 50% deposit is required to confirm the event