6 Fun Halloween Party Themes
Halloween is just around the corner- it"s time to put on your party planning hat and start planning the spookiest party for your kids.  Will it be a traditional pumpkin themed desert table or spooky backyard witchiest filled with fun Halloween-themed games? PartyMojo has rounded up a list of our favourite halloween party theme for kids.
Halloween Party Theme 1 – Spooktacular Birthday Party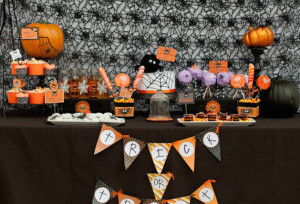 Let"s start off with the traditional orange and black Halloween party. Use halloween printables that are easily found on Etsy to create the orange and black basis for the party. Of course don"t forget about the spiders!! Use spiderweb lace tablecloth as the backdrop. Nothing will be creepier than spiders on halloween night. 
Halloween Party Theme 2 – Harry Potter Party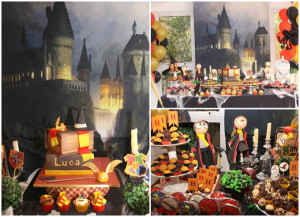 This fantastical Harry Potter party is going to blow your mind. Complete with Hogwart castle backdrop, Hedwig the owl, and golden snitches . Get inspired now and throw your own Hogwarts-themed party. 
Halloween Party Theme 3 – Halloween Monster Bash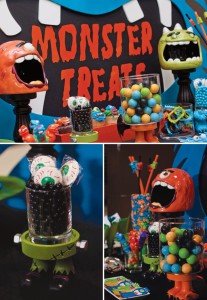 Who says Halloween party must be black and orange? This colourful Halloween Monster Bash uses orange, lime green and turquoise colour with silly monsters serving as the party"s theme, even the youngest trick-or-treaters can get in the Halloween spirit. 
Halloween Party Theme 4 – Spooky-yet-elegant Halloween Party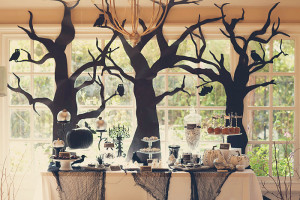 The first word that comes to mind when you think Halloween might not be "elegant" but by using simple black and white colour palter and large hand cut gnarled trees, even the spookiest Halloween party can be celebrated in style.
Halloween Party Theme 5 – Dr. Frankenstein Party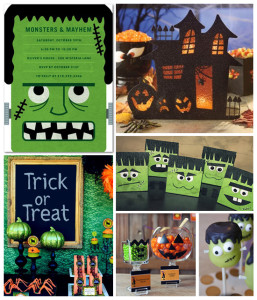 Frankenstein is an interesting green monster- a touch spooky but not too scary and a lot of fun for kids. We think it will be an awesome halloween theme for kids.
Halloween Party Theme 6 – Witch Themed Party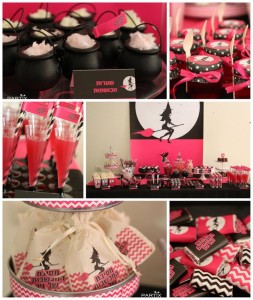 This Wicked Witch Party is filled with bewitching details. Don"t miss the creative food ideas, party goodie bags and sweet additions We can"t get over all of the creativeness found in this party. Using printable paper decorations from Etsy, the party is packed with cookies, cupcakes, poison pot and candy.