PartyMojo knows that managing everything from decorations and arrangements to food and gifts may not be an easy task hence we've put down a list of the 6 best kids party food ideas, that you can make with ease and we are sure your kids will love them.
6 Quick & Easy Kids Party Food
1. Mini Pizzas
Get your kid involved and let them create their own special pizza. It will be great if you prepare your own pizza dough but if there's no time for that, you can always buy mini pizza bases from bakery or supermarket.Next thing you need to prepare is the pizza sauce. Tomatoes, garlic, and onions are the ingredients required. Cook them in a pot then spread the pizza sauce over the base and add mushroom, bell peppers, ham or pineapple (Anything that your kids like) over the base. Lastly top with cheese and sprinkle some oregano and top bake till the cheese melts and turns gooey.
2. Cheesy Sandwiches
Still have some left over pizza sauce? Don't throw them away. Use the sauce and cheese to make simple cheese sandwiches. Simply spread some tomato based sauce on individual slices of bread and top with some fresh vegetables like carrots, bell peppers and onions and most importantly sprinkle a generous amount of grated cheese over the top. Bake the sandwiches till the crust turn light brown and cheese melts.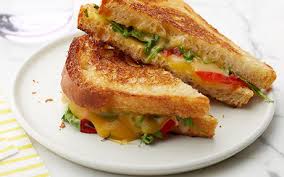 3. Customized Cupcakes:
What's the best thing about customized cupcakes? Your kids will online casino love you for making them. Tiny and cute but they are the perfect accompaniment to a kid's party food. Search for some simple recipes online and bake a batch of fresh homemade cupcakes. For the decorations, go together with your kids party theme; superheroes or fairies. You could also pipe out the name of each invited kid on a sheet of butter paper using melted cooking chocolate and use that to decorate the "personalize" cupcakes.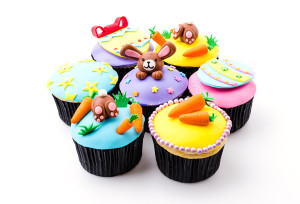 4. Fruit Pops
Most kids stay away from fruits and vegetables but love junk foods and chocolates. Here's a simple trick to make them eat their fruits or vegetables. Use fruits such as strawberries, kiwi, mangoes, pineapples or banana and prop them up on a toothpick. Then dip them in a mixture of melted cooking chocolate till the entire fruit is coated. Lastly sprinkle some decorations such as crushed dried fruit or colourful sprinkles then pop them in the freezer to chill.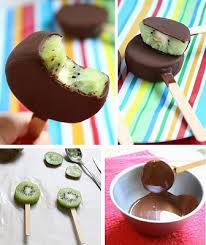 5. Fruity Jelly
Every kids love jelly! Why not sneak in some fresh fruits into the jelly and let the jelly wobble with your kids. Prepare the jelly mixture in two different colours and fill half a glass bowl with one colour of the jelly mixture. Allow the jelly mixture to set and add some freshly diced fruits and then layer with different coloured jelly. You can make more layers of different coloured jelly or different shape. Be creative and try to match your kids' party theme.
6. Ice Cream Sandwich
Here's another treat that you make yourself. Use oat or multigrain crackers (healthier options) or biscuits from the supermarket. Scoop out vanilla ice cream and place it between 2 biscuits or crackers. Then allow it to chill in the fridge and serve it cold.