PartyMojo is not just your party planner, but your friend too! Consisting of a unique mix of individuals, we have one goal in mind – to make your party the most special and amazing one yet for you and your guests!
Founded in 2013, PartyMojo has since grown from a small company that only handles private parties to one that organizes even the largest of events. Notable clients would include Walt Disney Singapore, W Singapore and various government organizations like Changi Airport Group Singapore and the Housing and Development Board.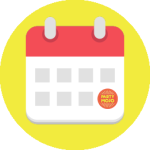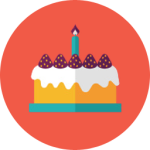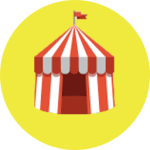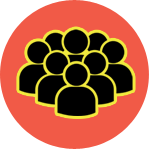 Are you worried about not having an idea for your party? Are you worried about not having the necessary materials to make your ideas come to live? Are you worried about not being able to handle the entire party? No worries because PartyMojo is here to help!
Priding ourselves on the importance of personalization and punctuality, PartyMojo does what we do best – plan. From conceptualization of ideas to designing of themes, suggestion of flows to on-site activations, we are there to oversee it all! We understand that party planning is stressful with no help so let us take over that burden from you! Say goodbye to running around like a headless-chicken and missing every special moment of your party!
Our Philosophy / Our Mojo Strategy
Quality & Professionalism
We ensure the highest quality of services provided to our clients, bringing smiles to them. We handpicked all our staffs and entertainers before they are being deployed because we believe in providing our clients with only the best services.
Fuss Free Service
We provide our customers with a fuss free service by thinking ahead of their needs and understanding them based on our experiences. We understand that most event services requires booking at least 1 week in advance, but we at PartyMojo ensure that your party would run smoothly with bookings 2 days in advance!
Mojo Training
All our staffs undergo a 2 day Immersion & Training Program before embarking their first event.
One Stop Provider
Always find planning a party or event a hassle? Leave it to us! We provide all the essentials that our clients need for their events, from Live Food Station Rentals to Bouncy Castles to Decorations.
Constant R&D
Our team believes in novelty and we work hard to come out with new and exciting themes every quarter to cater to all our customer needs.
Full Sales Support / Fast Response Quote
We have 4 sales line to reach us anytime because we believe in responding to every sales query within 24 hours. We will reply our clients at our utmost best.



Such a personal touch is hard to find elsewhere! We handpick each and every performer and entertainer. They are fun, they are engaging, but most importantly, they are also great with children.  Your children cannot be in safer hands. Our props and items are also of the highest quality. We know that children can be rough – we made everything to be durable. We know that children can be sensitive – we ensured that our products won't cause your child to break out in a rash. Our parties are safe. We have had hundreds of successful parties to date and only stellar reviews. Don't take our word for it – look at our testimonials!
We screen and select our entertainers before deploying

Full-time Sales Force to cater to each customer's needs

2 days Immersion & Training Program for internal staff and part timers

Affordable Quality Services with a personal Touch
The Mojo Behind Mojo Team
Quality, Affordable Service

Fast Response Quote (FRQ)
Passionate, Kids-friendly Staff

Professional Trained Magicians

All-inclusive Themed Packages
Cash/Cheque/Credit Card Payment




Cash, Cheque, Credit Card Payment