"Jingle bells, jingle bells, jingle all the way…" Does this tune sound familiar? It's the all time favourite month of the year! Its a month filled with holidays, gifts and fantasy! Thinking of how to end your 2017 with a bang? We've got you covered! Bring your guests through a fun filled fantasy this Christmas! Our Santa and Friends are waiting for you!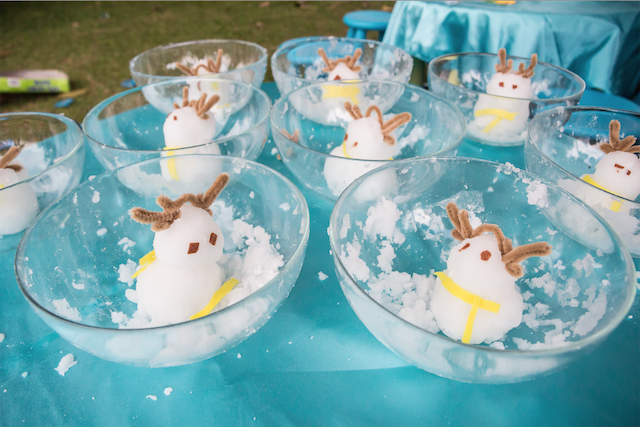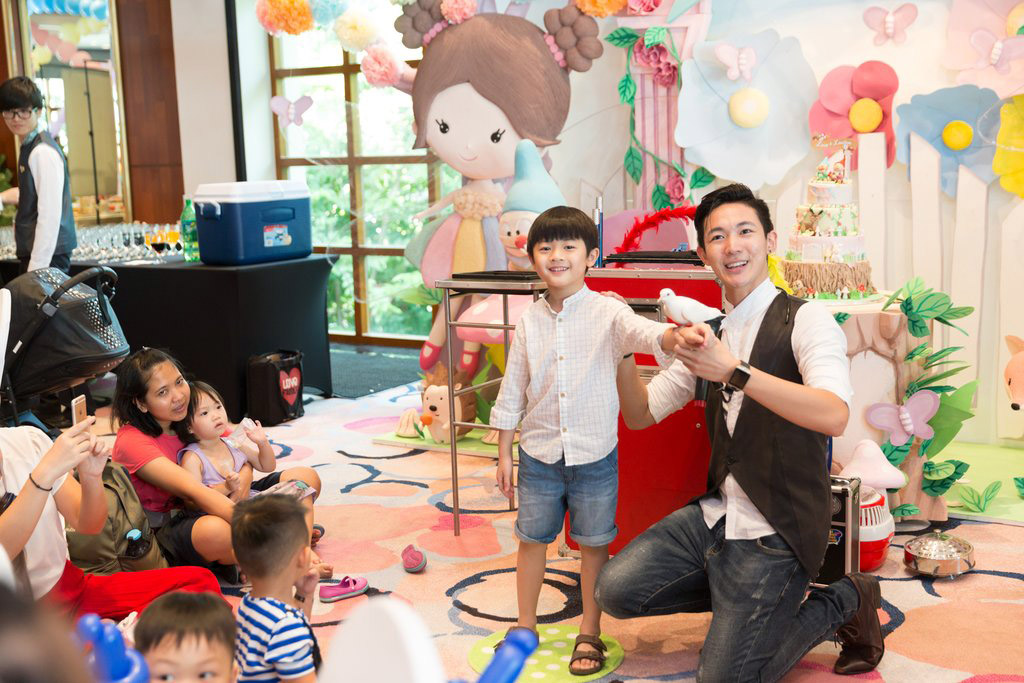 Christmas Interactive Shows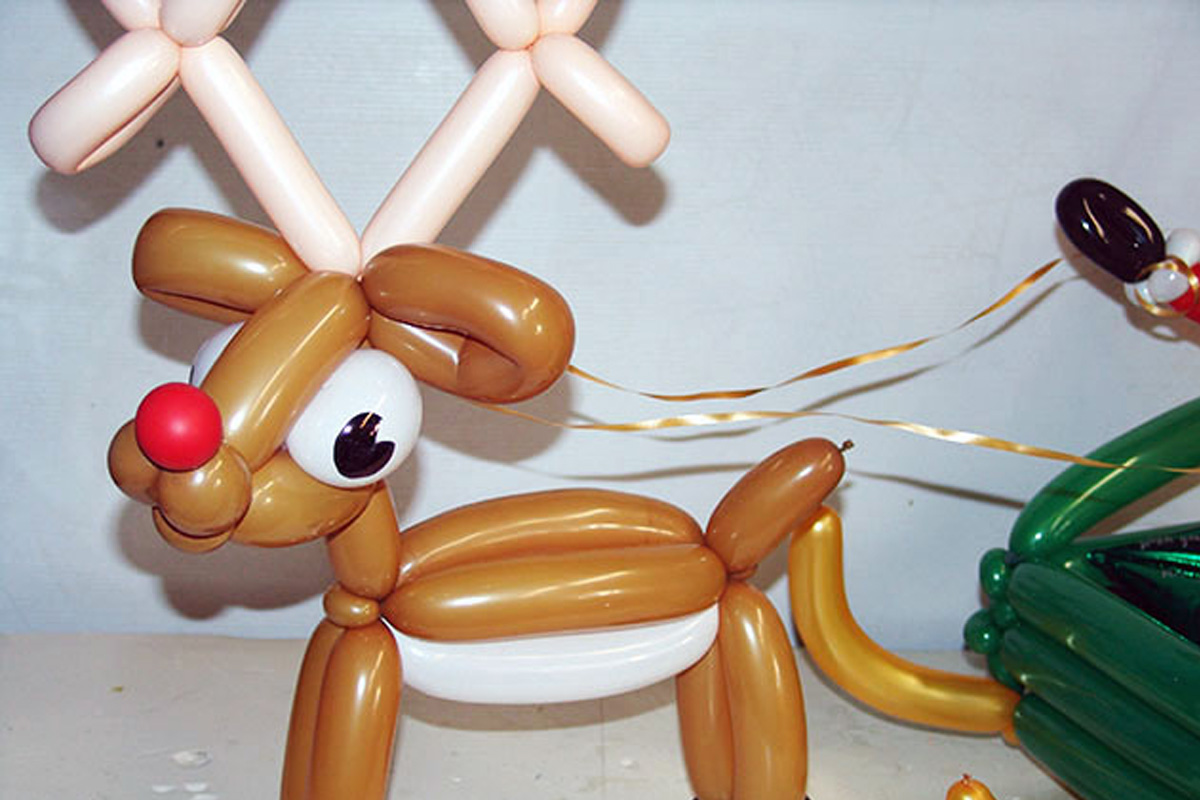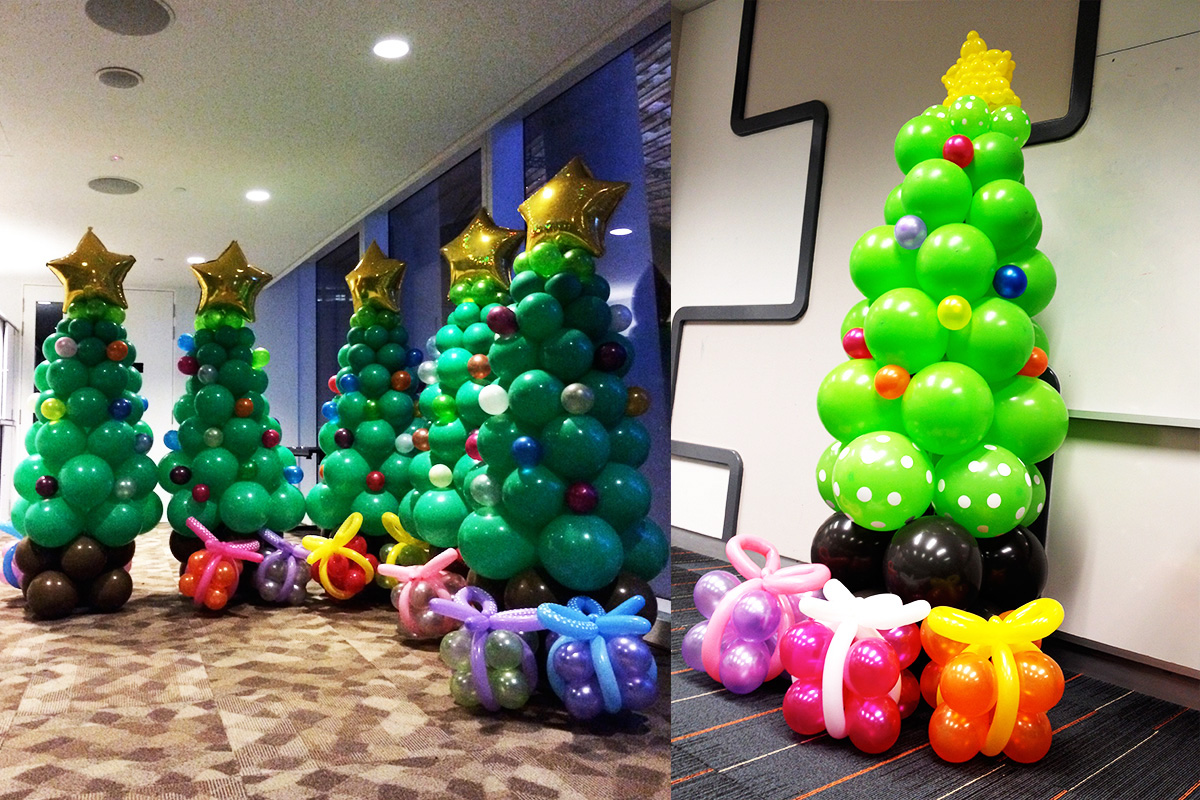 Scroll down to find out more!!
Santa and Friends Special Appearance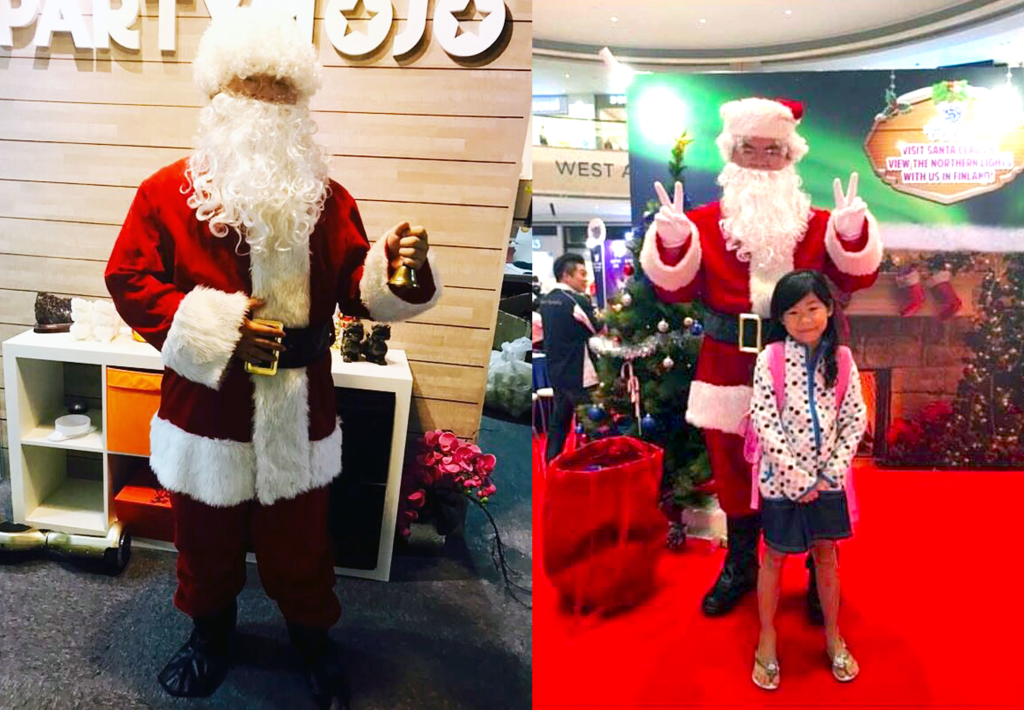 What's Christmas without our all time favourite Santa! Do you miss his round tummy and red costume? No?! We missed his big sack of presents! This Christmas, we can make your dreams come true! Special appearance of our Santa Claus mascot! Want more of Santa and his diligent Santarinas? Call to PartyMojo to enquire now!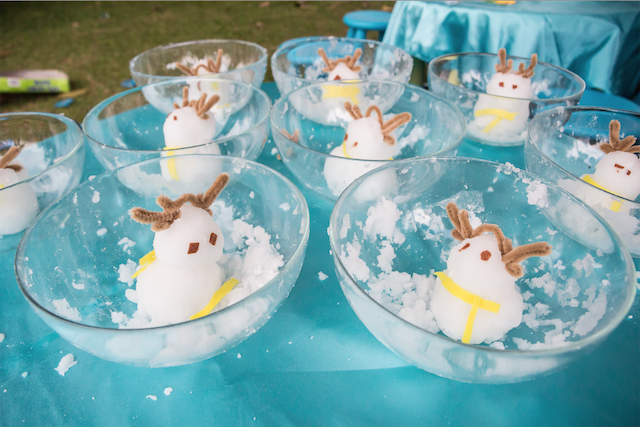 What's Christmas without Mr Snowman at your party! Ever wondered how to bring Mr Snowman to your party in Sunny Singapore? Fret not! This Christmas, we are bringing Mr Snowman to your parties! What's more interesting is, every kid get to design and customised their very own Snowman! Get your hands moving and build your very own snowman! Call PartyMojo to enquire now!
Out of ideas for this Christmas? Why not let your kids make their very own Santa and Friends! Unleash their creativity and let them be their very own storyteller! Let your kids learn through a fun way and build their social skills as they learn to listen to each other while building their Santa!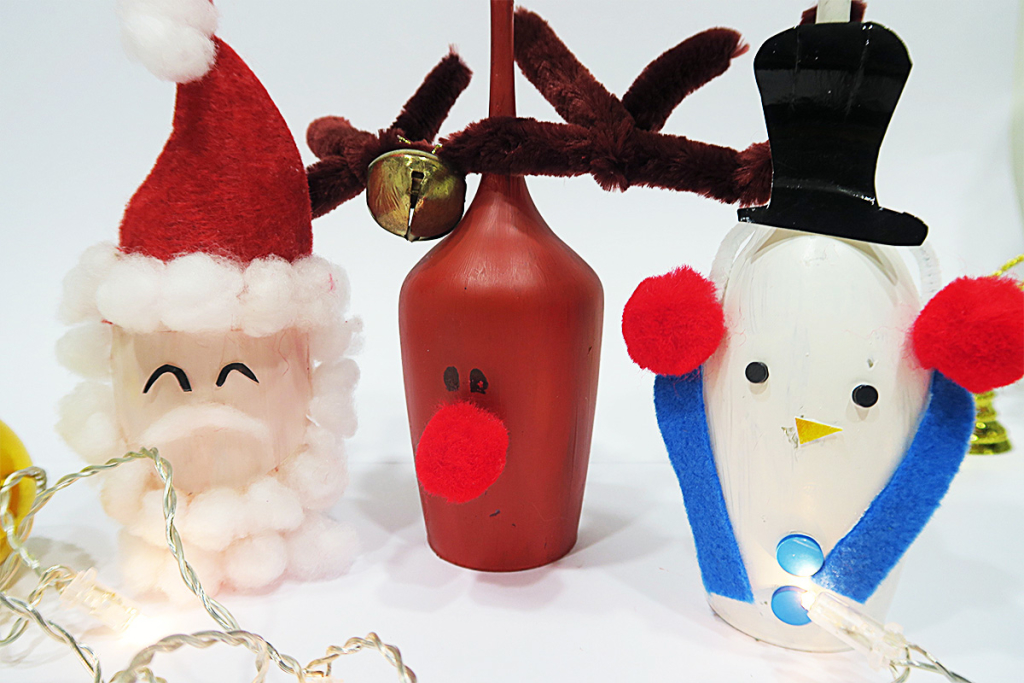 What's Christmas without a little booze! This Christmas, we get Santa and Friends to serve you the drinks! Let your kids be creative and decorate their very first wine glass! Not only its a perfect musical instrument, it serves as a decoration for your home! You would be amazed by what your kids can create!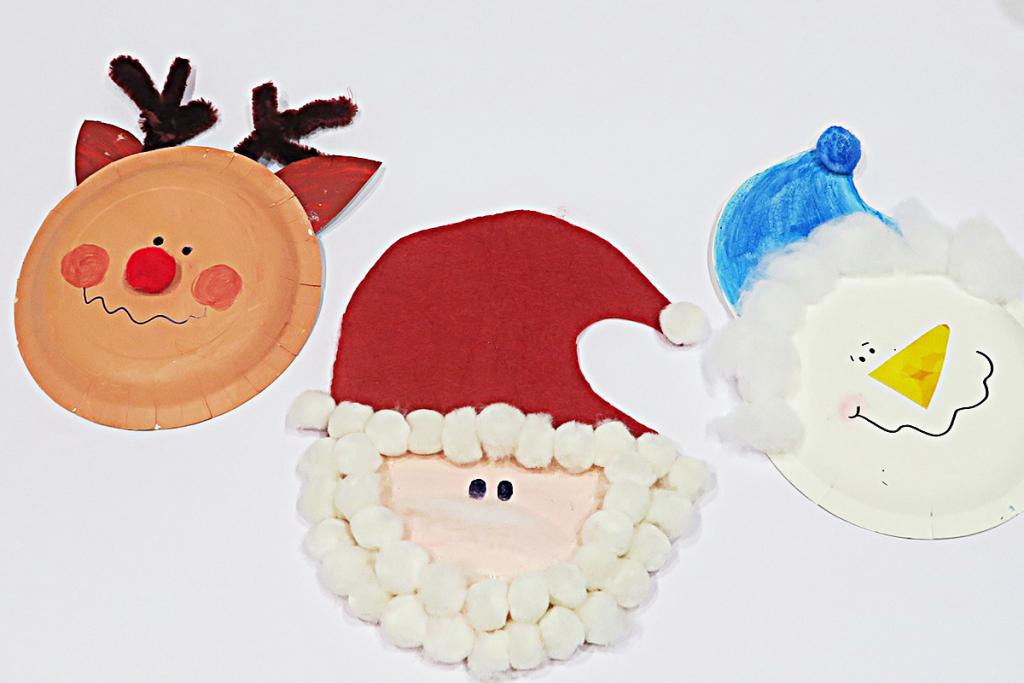 Thinking of what to put up at your home for Christmas? Why not display your kids very own art piece! They would be able to get creative to create their wall decor! Fret not, we will prepare all the materials and your guests and kids just need to bring along their creativity! Santa and Friends are waiting for you! Call PartyMojo to enquire now!
Christmas Interactive Shows
Kids Christmas Interactive Magic Show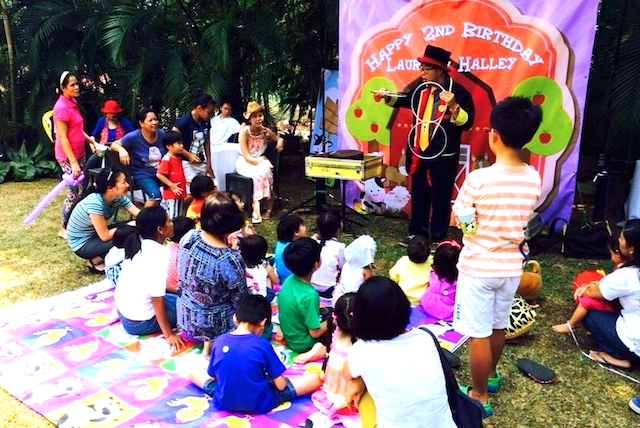 Why let someone else take center-stage? Let your child be part of the kids magician act and experience the magic first-hand! This Christmas, we brought in more Christmas Props just for your kids and guests to enjoy the wonders up close! All the acts are specially prepared just for this amazing Holiday! This interactive magic show is guaranteed to send the children into peels of laughter!
Kids Christmas Live Animal Magic Show
Astounding and stupefying, this magic show is bound to confound your guests regardless of what age group they fall in! High-tech and hilarious, our Magician makes use of LED screens to produce mind-blowing illusions. This Christmas, have a giggle or be amazed watching the live birds carry out their performance with special Christmas props!
Christmas Fringe Activities
Christmas Themed Face Painting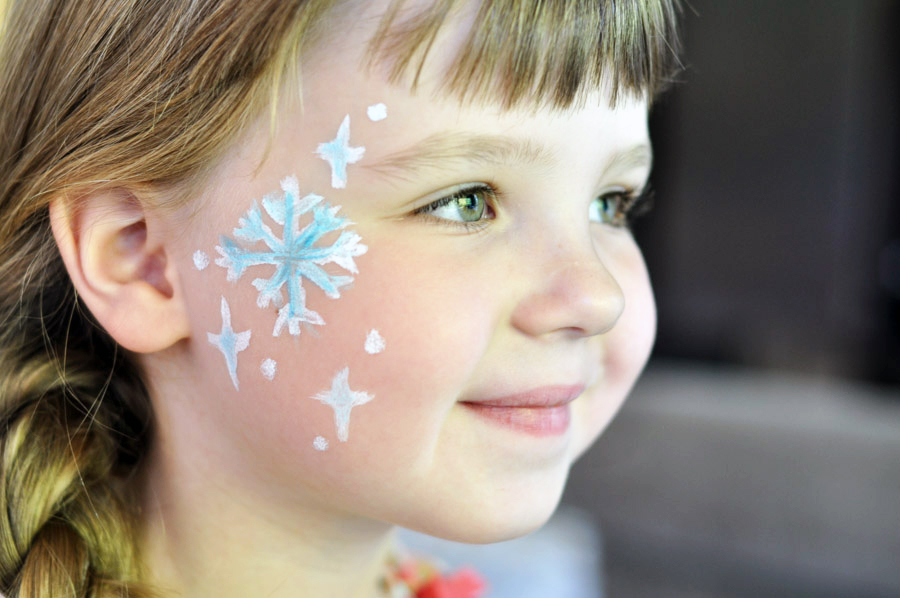 Want to be the cute and loveable Santa or even the cute Reindeer? Look no further! This Christmas we will make your dreams come true! Be any character you want for this Christmas, be it Santa, his elves or the all time favourite Elsa!  We've got you covered! Call us at PartyMojo now to make your dreams come true!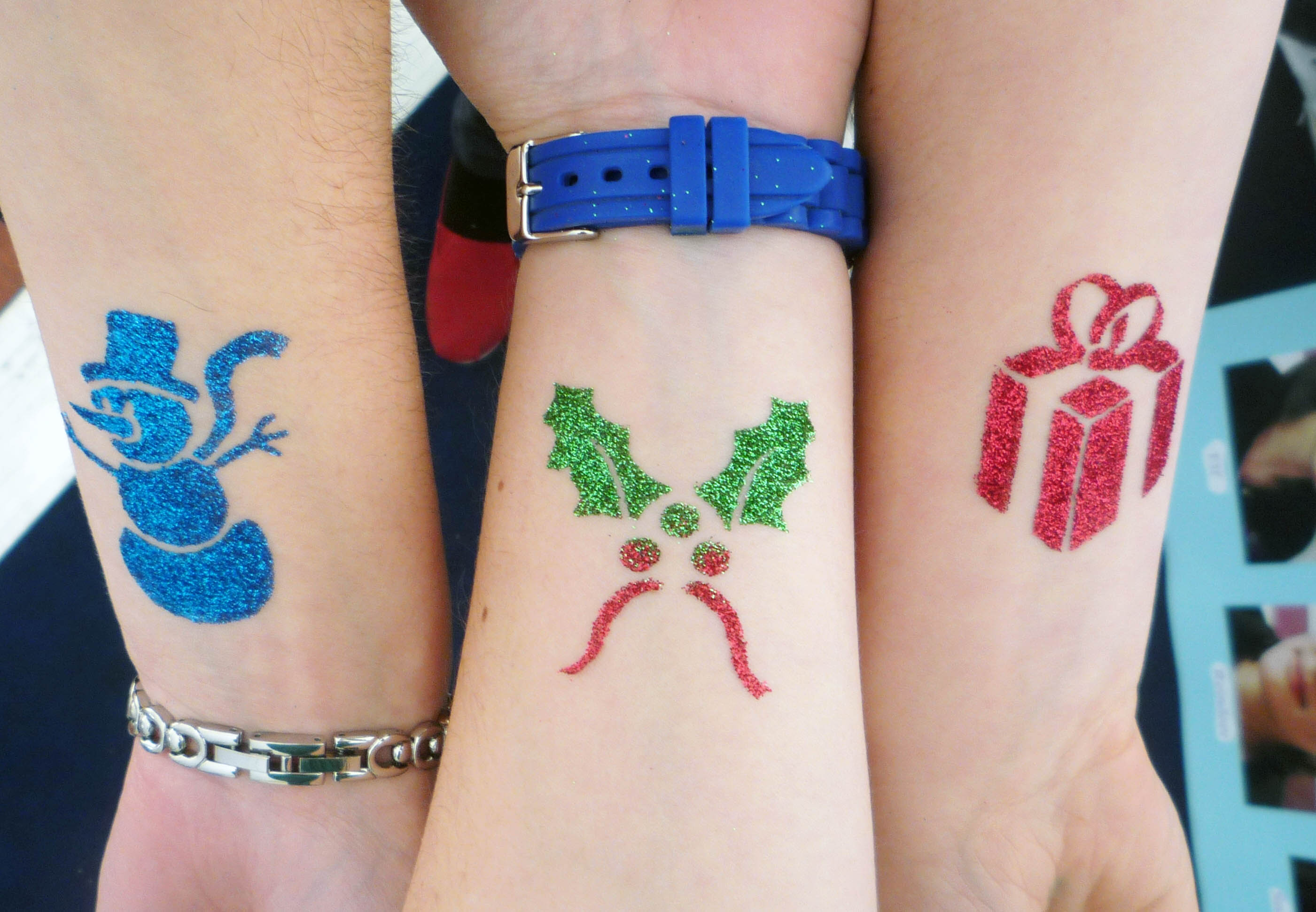 What makes Santa and Friends sparkle? Glitter tattoos of course! Forget those cheap-o stick-ons, and get your christmas party started with a box of beautiful body blossoms. These terrific tattoos are applied with a stencil, brush and body glitter; a super fun activity that gives kids a piece of wearable art to be proud of. This activity is everything you need for a Sparkly Christmas Party!
Christmas Air Brush Tattoo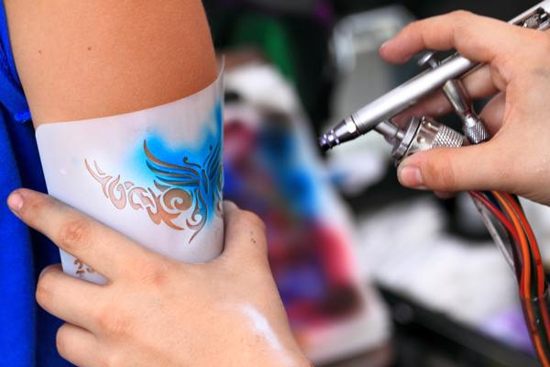 A full Christmas Outfit would not be completed with your Christmas accessories! Fretting over what to pair with your outfit? Why not spray on some airbrush tattoo to complete the christmas look! Make your guests look cool with all the Snowflakes! They are bound to remember your party because our temporary airbrush tattoo last for days! They would definitely miss the awesome party that you held this Christmas!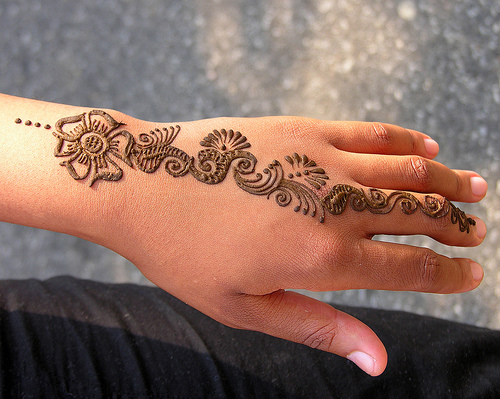 Henna is not only historical and cultural, it is also immensely beautiful. Make your christmas lightings come to live on your hands! You would be awed by how beautiful those patterns could be! Combine the traditional art with your Modern Party! It's definitely gonna be a wonderful event! Call PartyMojo to enquire now!
Christmas Themed Balloon Sculpting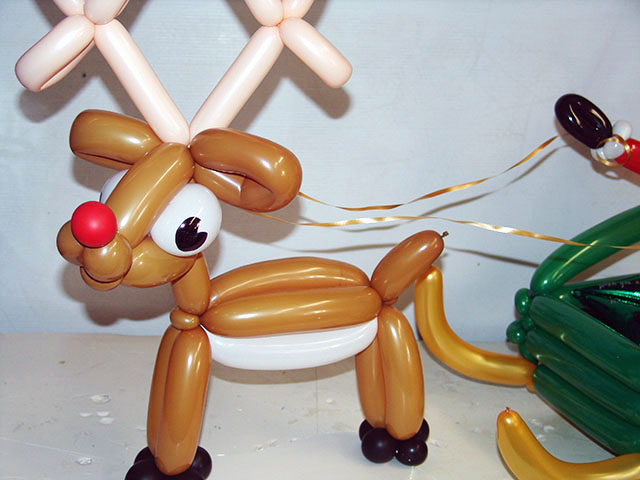 You've seen flowers, swords and animals! Why not make this Christmas a special one! Bring Rudolph the reindeer and Santa to your guests! Not only do you get to watch meaningless shapes combine into something awesome, you get to keep them too! Give your child a chance to watch this wonder and keep a specially crafted balloon sculpture!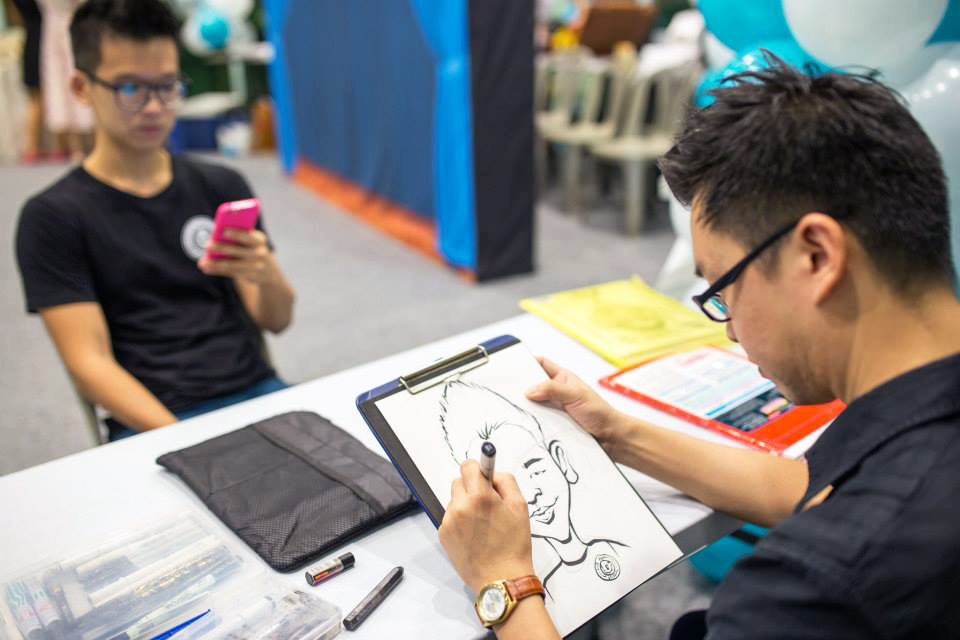 What's a party without pictures for memories! Make this Christmas more memorable with your own caricature drawing! There's bound to be many parties to attend to! Why not make your the party the most memorable for your guests! What's more, the drawing would be drawn on Christmas themed paper to add on the holiday feel! Your party would definitely be the best this Christmas with cute Christmas drawings!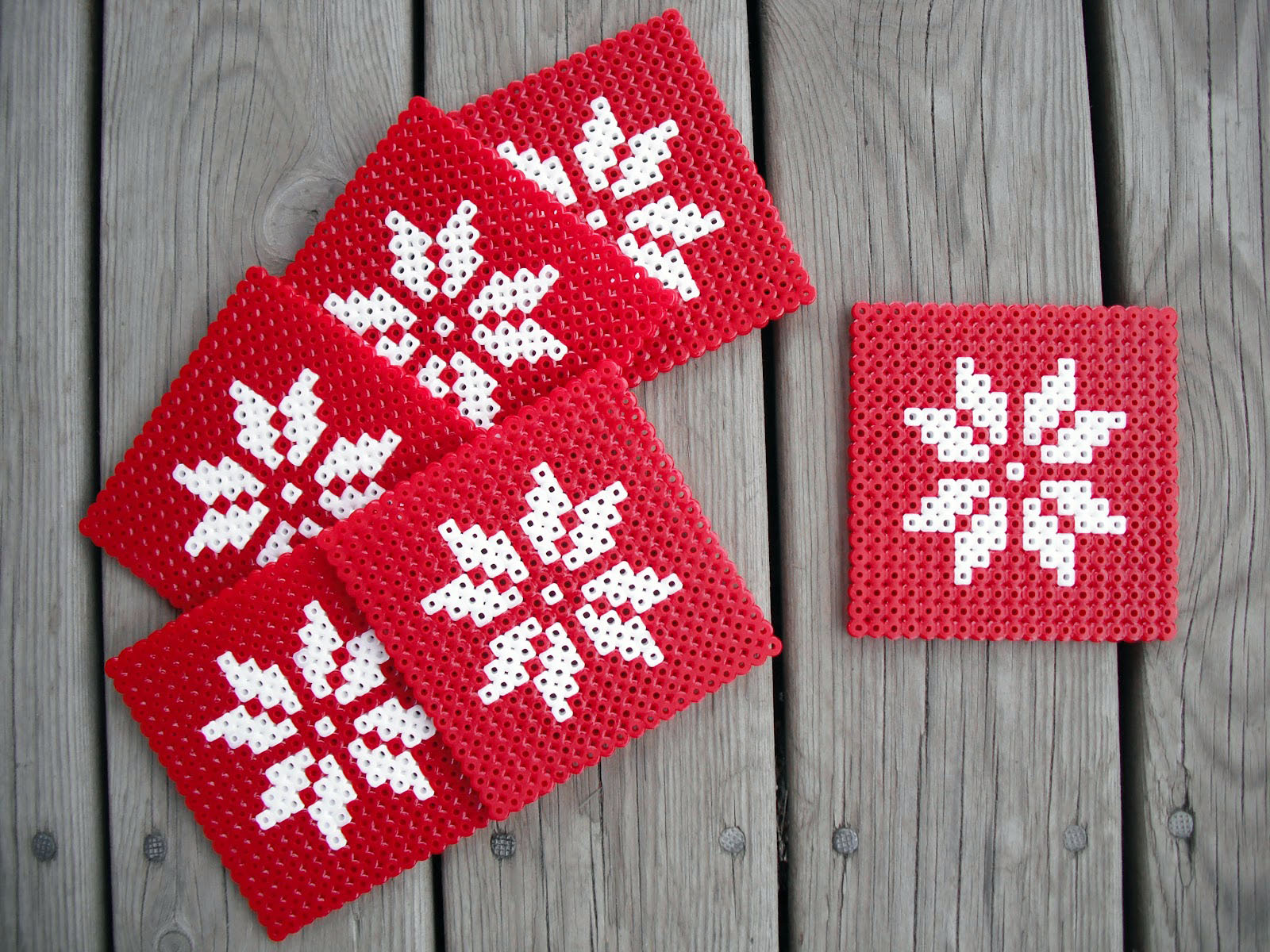 Ever wondered you could create something big with something as small as a bead? Be surprised with what your your kids can piece together! Make this Christmas colourful!  Let your kids create their very own Christmas Keychain as a gift or for their new school bag! Train their patience with these colour beads, who knows they may be a crafter in disguise! Call PartyMojo now to enquire on this colourful activity!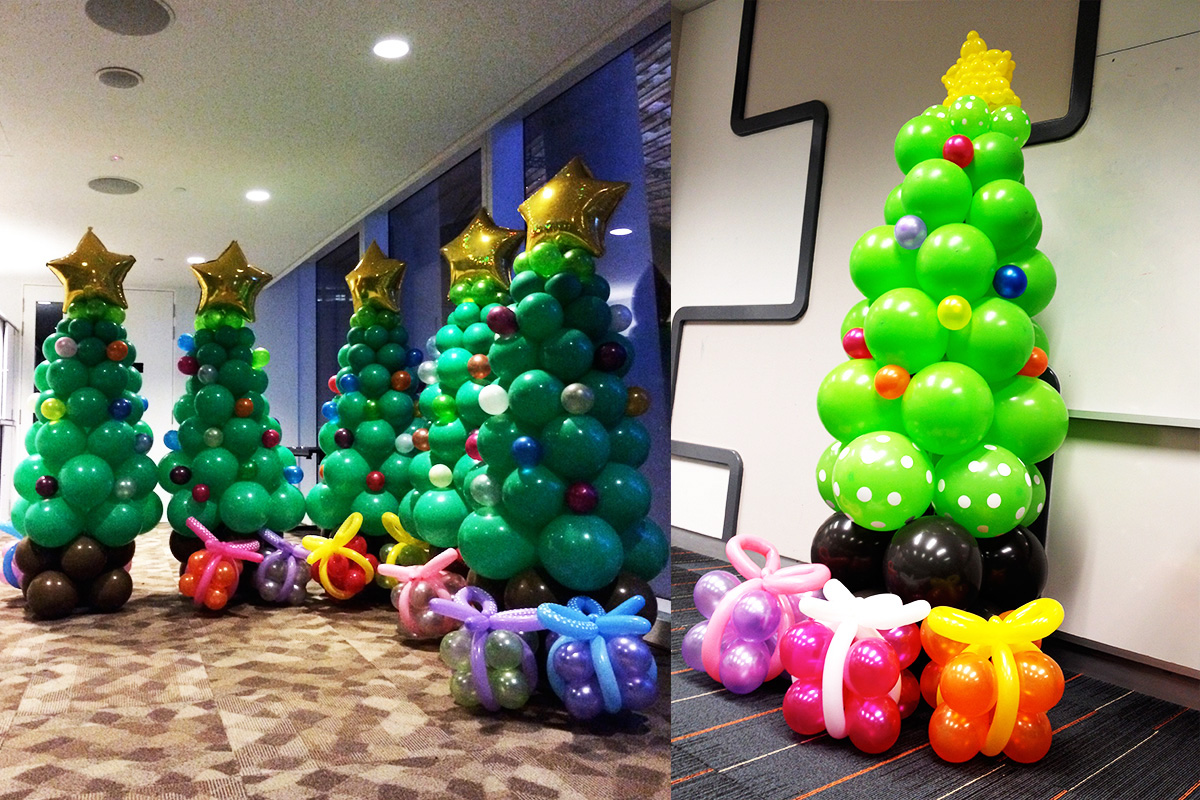 Looking for something to spice up your homes or offices this coming christmas? No power plugs to power up your Christmas Tree? Do away with the traditional Christmas Tree! Why not wow your guest with the special balloon sculpted trees! Want something more than the sculpted Christmas trees? We can customised any Christmas Decorations, from trees to christmas candy arch!  Make your party special with PartyMojo's Christmas Decorations! Call now to tell us your requirements or click here for samples!
What's Christmas without food? Indulge in a cheesy and chocolate fest this Christmas! Serve your guests with cheesy nachos or your kids favourite chocolate fondue! Can't decide what food items to have at your Christmas Party? Click here for a wide range of food stations! Call now to enquire!