Want to hold a party but afraid of the current situation? Well fret not as we solve your problem! PartyMojo has receive many enquiries and special requests on cleaning services for party venues and we heard you loud and clear! From this week onwards, we are offering a special top-up option for all party packages. Introducing *NEW* Squeaky Clean Package that includes 4 key elements to ensure a safe and clean environment for your parties! Read on to find out more!
Squeaky Clean Package
It's better to be safe than sorry! This all-in-1 hygiene focus package aims to give you and your guests peace of mind as they attend your party! Everybody gets to enjoy themselves knowing that they are in a safe environment. Squeaky Clean Package will provide just that!
Read on to find out more!
Dsinfection of party room before party starts of common reachable areas such as tables, chairs and doorknobs!
Manpower to conduct temperature screening and guiding guest on the filling up the e-declaration forms. Declaration forms will record down the temperature, travel history for the last 14 days, name and contact number.
Guests with a temperature lower than 37.5°C will be provided with a green sticker. In the case that guests have a temperature higher than 37.5°C, they will be asked to cool down for 10mins or be asked to return home for safety precaution.
Hand sanitiser for guests to use before entering the party!
A picture of the room for our sales to advice the price.
1 table and 1 chair for the temperature taking.
What kind of thermometer do you use?
We use ear thermometer with plastic covers provided.
What are the areas that you will clean?
Our manpower will clean common and reachable areas such as tables, chairs and doorknobs.
How long do you need to clean the party room?
Please set aside 1 hour for us to clean the party room area and set up the temperature screening booth.
Does your Hand Sanitiser contain 60% alchol?
Yes, our hand sanitiser has 60% alchol which is effective in killing virus!
What do you need from me for this package?
Client will have to provide us with 1) an image of the party room and 2) Table x1 and Chair x1 for the temperature screen booth.
Why do you need a image of the party room?
It is for us to gauge the amount of time we need to fully sanitise the party room. For bigger rooms, there might be an additional charge.
I have more enquiries that is not listed here. Who should I contact?
Please contact our sales representatives for your enquiries at + 65 6569 6992 or +65 8160 6622 or email us at [email protected] for more information.
Click on the button below to contact us for top-up!
Top 5 reasons why choose PartyMojo!
At PartyMojo, we ensure our customers are always paying the right price for the right quality. Here are the Top 5 Reasons why our corporate clients and birthday guests chose PartyMojo as their choice: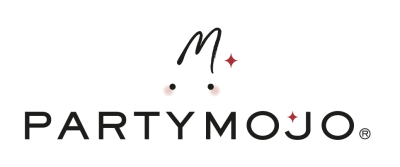 Architect of Joy
Beyond organising personal parties and corporate events, we compose happy experiences. Drawing out the Fun in every Function.

Mojo Formula
We compose joy through full-scale event planning and management following the formula.
Mojo Formula = Ideation + Detailing + Execution

Professionalism
About all, we are guided by our belief system to be prompt, responsible and always reliable.

Team Mojo
All Mojo manpower undergo strict screenings and practical training before they are assigned to a job post to equip them with product knowledge and good service.

Quality & Taste
We select nothing but the top ingredients and guarantee to excite your tastebuds!
The mojo behind Mojo Team
Quality & Affordable Services
Professionally Trained Staff

More Than 70 Live Food Stations

Fun Filled Themed Packages
Cash / Cheque / Credit Card Payments