During this time where germs and viruses are all around us, the more important it is to educate our child to maintain a good hygiene at all times! Introducing PartyMojo's NEW Wash and Shine Party Package! The purpose of this party package is to inculcate good habits in children from young. The party will focus on conveying the message through fun glitter germ experiment and hands-on hygiene activities. Teaching children personal hygiene will help them to stay healthy as well as ward off illnesses this time of year and also remain as a good habit as they grow up.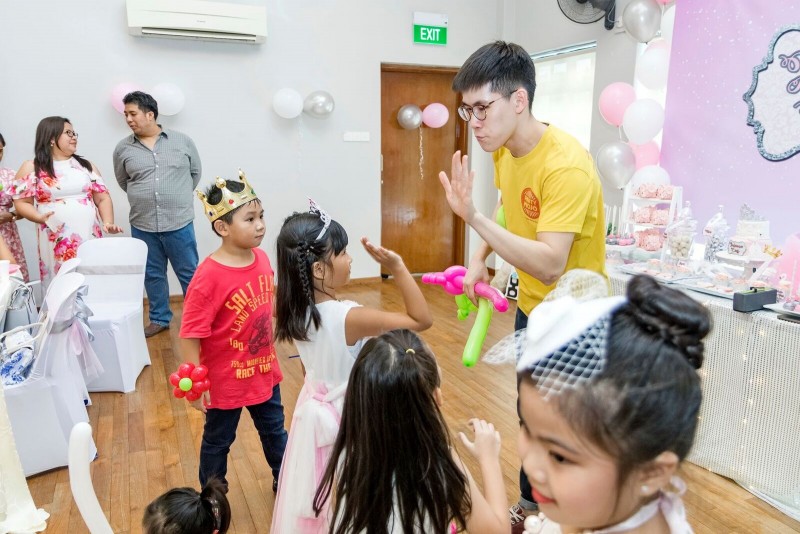 1) Welcome Arrival of Guests
– Our party host will arrive 10 – 15 mins before start of party.
– Party host will be on standby to give a warm welcome to the kids and guests!
– Party host will focus on entertaining the kids and keeping them occupied while the adults take a breather!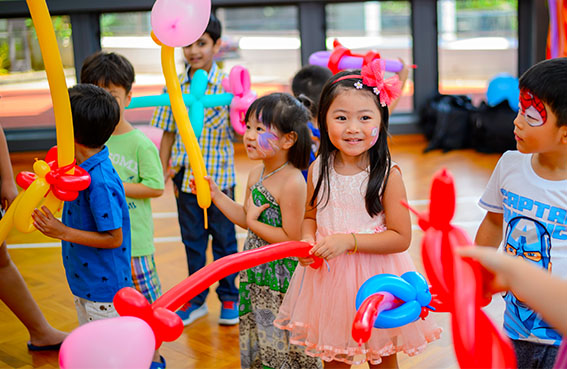 2) Basic Balloon Sculptures by Host
– Party host will create basic balloon sculptors for the kids during the party!
– Basic balloon sculptors such as Balloon Dogs, Swords, Butterfly and other simple designs!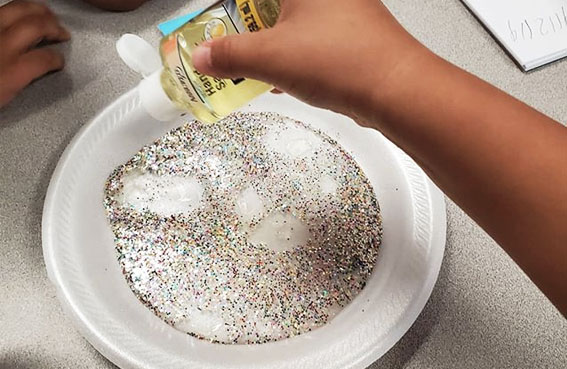 3) Glitter Germ Experiment
– For 30 mins, the party host will conduct point 3 – 5 to educate the kids on good personal hyigene in a fun and interesting manner with experiments, activities and songs!
– The Glitter Germ Experiment helps kids to actually be able to see the "germs" and give them a more concrete understanding of how handwashing and germ prevention work. Through this experiment, kids will understand that germs are smaller than the eye can see hence a proper handwashing technique is very important to keep their little hands clean!
– The experiment will involve the kids pouring glitter into a dish filled with water (the glitter will represent the "germs") and next, they will pour a small amount of soap into the dish and excitingly witness how quickly the glitter disperse away from the soap!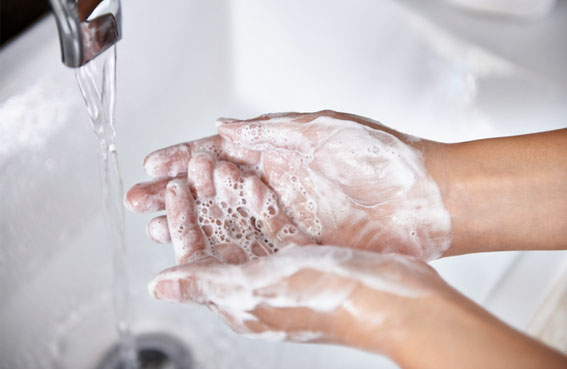 4) 7 Steps of Hand Washing Activity 
– Kids can learn how to avoid infectious diseases with one simple trick — wash their hands with soap!
– The host will teach them on the proper 7 Steps of Hand Washing techniques on dry hands while playing a handwashing song to further enhance their learning journey.
– Please note that the kids handwashing activity will be conducted without water and soap. Unless there is a water point readily available within the facility.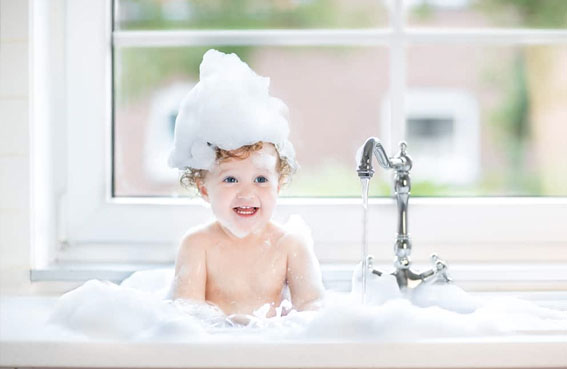 5) Understanding Bath Hygiene
– This activity will teach the kids about the importance of bath hygiene!
– In a fun manner, our host will point out the different body parts to scrub eg. armpit, back of knees, feet etc.
– The kids will be asked to practise along with the game host!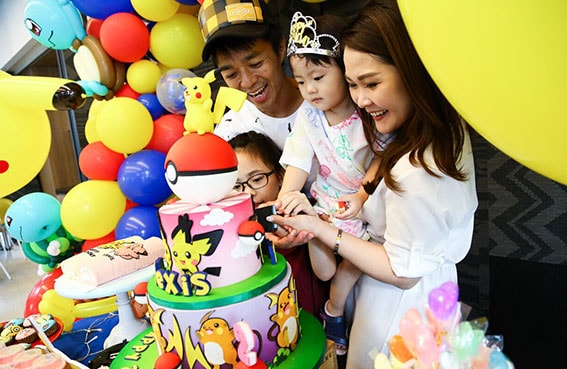 6) Hosting of Cake Cutting
– Our host will gather the kids and guests for cake cutting and the singing of the birthday song.
– For special arrangements during the cake cutting ceremony, please inform us in advance.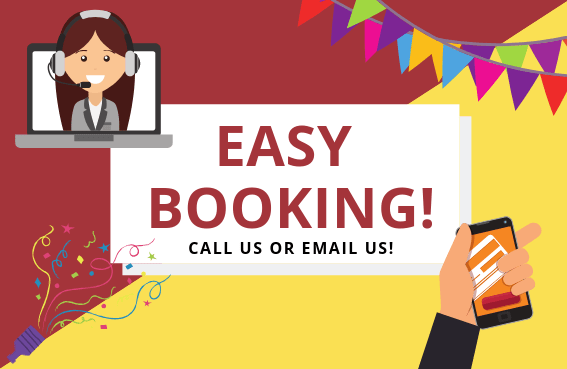 7) Easy Booking & Confirmation
– CALL US: 81606622 / 65696992
– EMAIL US: KIT@PARTYMOJO.COM.SG / SALES@PARTYMOJO.COM.SG
OR SIMPLY CLICK ON THE ENQUIRE / BOOKING BUTTON BELOW AND WE WILL GET BACK TO YOU WITHIN 24 HOURS!
Decoration Package Add Ons
Want more than just the Standard decorations? We heard you! PartyMojo now offers a new range of customisable decoration package add-ons for your child's party with 3 options; DELUXE, GRAND and ELEGANCE! Click the image for more info!
Top 5 reasons why choose PartyMojo!
At PartyMojo, we ensure our customers are always paying the right price for the right quality. Here are the Top 5 Reasons why our corporate clients and birthday guests chose PartyMojo as their choice: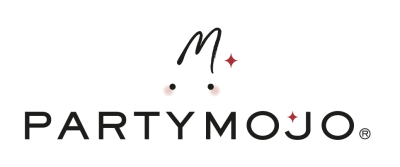 Architect of Joy
Beyond organising personal parties and corporate events, we compose happy experiences. Drawing out the Fun in every Function.

Mojo Formula
We compose joy through full-scale event planning and management following the formula.
Mojo Formula = Ideation + Detailing + Execution

Professionalism
About all, we are guided by our belief system to be prompt, responsible and always reliable.

Team Mojo
All Mojo manpower undergo strict screenings and practical training before they are assigned to a job post to equip them with product knowledge and good service.

Quality & Taste
We select nothing but the top ingredients and guarantee to excite your tastebuds!
The mojo behind Mojo Team
Quality & Affordable Services
Professionally Trained Staff

More Than 70 Live Food Stations

Fun Filled Themed Packages
Cash / Cheque / Credit Card Payments
Terms & Conditions
Payment & Extension Terms
All prices quoted are in Singapore Dollars (SGD) and are subjected to 7% GST.

For Non-Corporate: 100% payment payable to PartyMojo Pte Ltd as deposit to confirm the event.

For Corporate: Endorsement on invoice with organisation stamp to confirm the event.

Breakage and damages to any equipments will be charged to client accordingly.
A additional transport surcharge of $30 is applicable for the following venues: Changi, Tuas, Sentosa, Turf city.
All cheques are made payable to PARTYMOJO PTE LTD.
Payment can be made via bank transfer to: DBS current Acc 003-932293-3 Branch code: 7171-003.
PartyMojo now accepts PayNow! The QR Code can be found at the bottom of the invoice issued.
Late payment interest charge of 2% per month will be incurred after payment due date.
Postponing of event can only be done 5 working days prior to the event.
Postponing of the event is subjected to a $100 – $150 surcharge, subjected to availability.
Otherwise, the client can choose to cancel the event and deposit paid will be forfeited.
50% of invoice charges if cancellation is made more than 5 working days before event time.
100% of invoice charges if cancellation is made 5 working days before event time.
Other Party Terms
PartyMojo uses a special kind of foam tape which is not stubborn with walls and is easily removable by using a thumb to roll the tape off walls/ partitions.
PartyMojo will not be liable for any damages to the event walls / partitions /venue.
PartyMojo staffs will not be responsible for putting up the client's own decoration during set up time.
PartyMojo staffs will not be responsible for the teardown of balloon decorations for any packages.
PartyMojo will not be liable for cleaning up of any mess created by the activities/party guests.
PartyMojo reserves the right to cease the party immediately if the client verbally abuses any of our staffs. In the event that the client's guest verbally abuses a PartyMojo staff, PartyMojo staff will inform the client immediately. If the abuse does not cease, PartyMojo reserves the right to leave the event immediately.