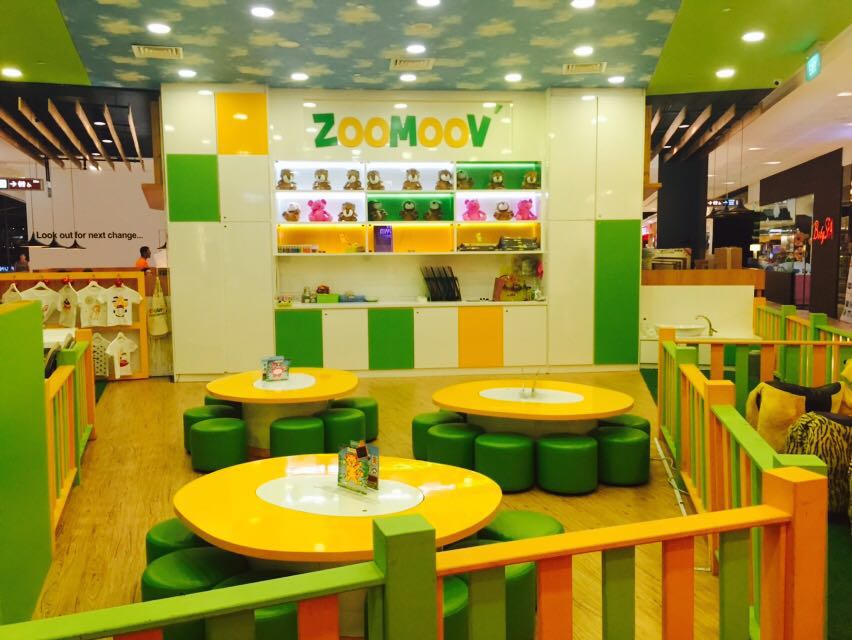 1. VENUE & DECORATIONS
– Exclusive 2.5 hrs use of the ZOOMOOV West Gate outlet! *
– 30 Helium Balloons (Green, Yellow)
– Set up and clean up will be done by ZOOMOOV on site staff!
*ZOOMOOV reserves the right to operate the external rides area for other patrons*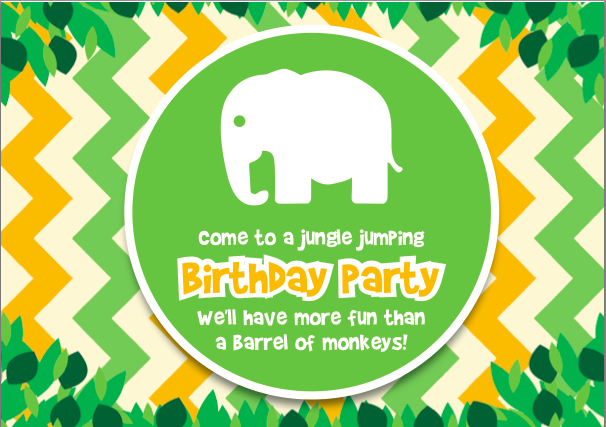 2. 20 Invitation cards
– 20 exclusive ZOOMOOV themed invitation cards
– To be picked up at WestGate Mall prior to event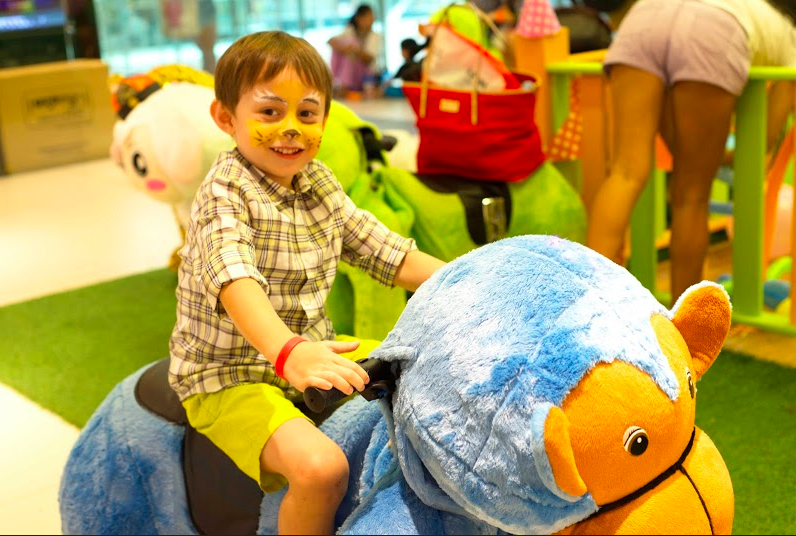 3. 45 Animal Rides
– Come join us on wheels with our adorable and playful animals!
– 45 Animal Rides to be used within the same day at [email protected] Mall.
– Ride along with your best friends!
– Extension is applicable on event day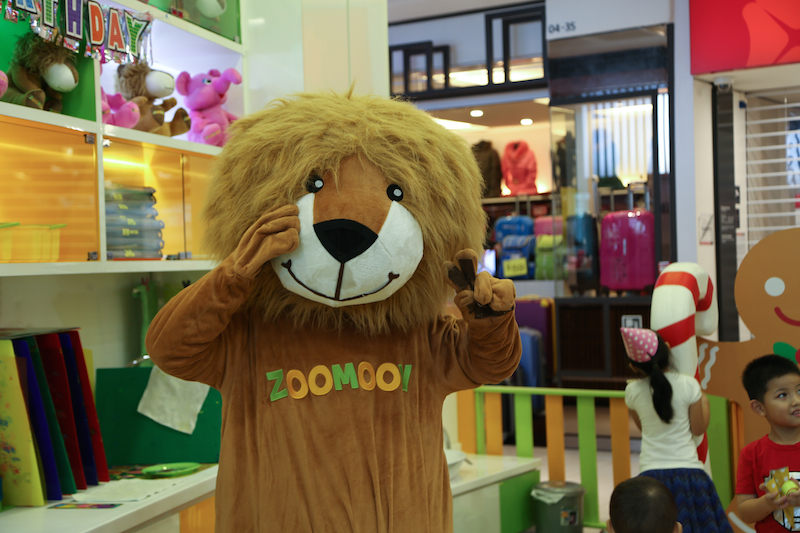 4. MASCOT
– 1 hour of Meet and Greet session with Zoomoov's very own Zoomi or Leo!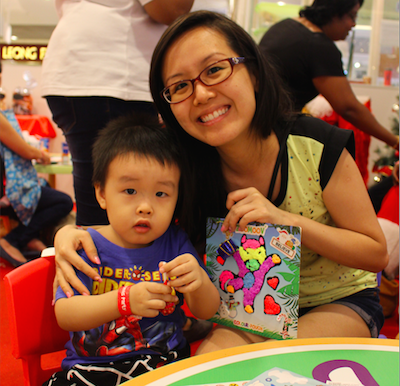 5. COLOUR DOUGH ACTIVITY
– 15 Pieces of Colour Dough Activity
– Colour Dough is a fun and educational activity whereby children paint with their hands!
– Kids can select from a variety of design and get creative by adding stars,hearts or even their names.
– Ask our professional ZOOMOOV staff for anything!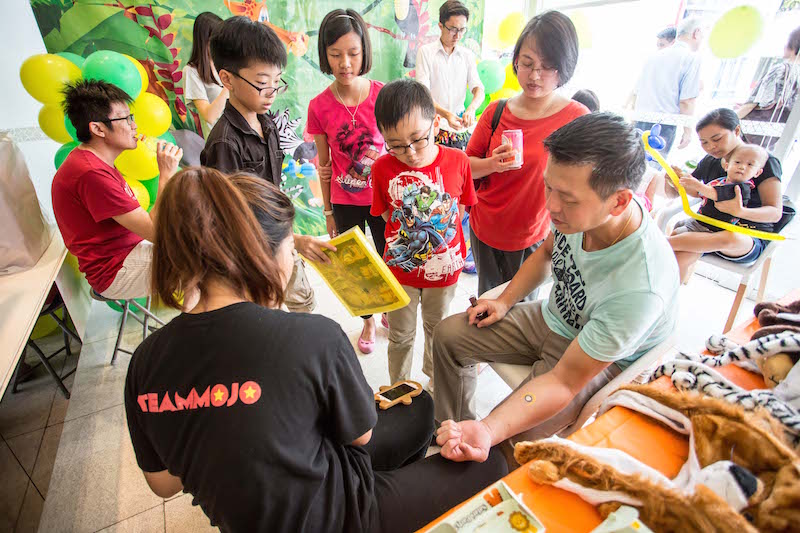 6. PREMIUM FACE PAINTING OR BALLOON SCULPTING
– 1 hour of premium face OR balloon sculpting for everyone to liven up the event!
– Adults can request to get 'em too!
– We use only toxic free facepaint from UK!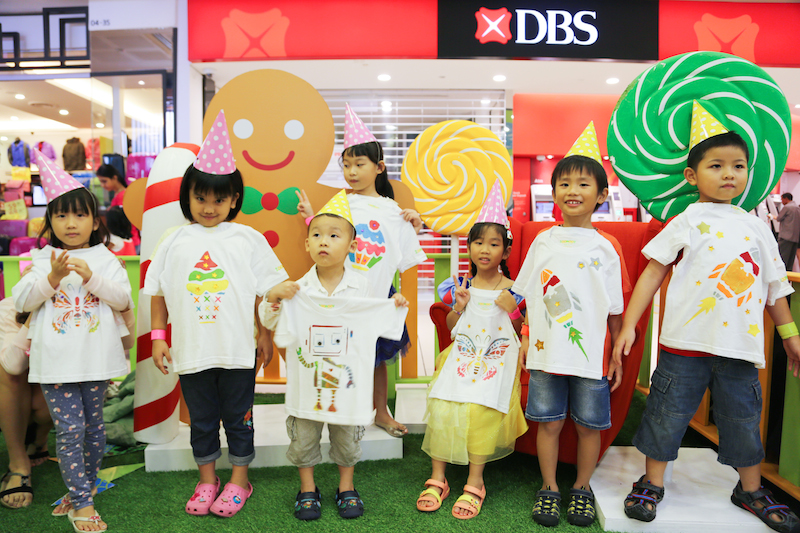 7. 15 DIY T-shirt printing
– We encourage children and families to wear the most important brand: themselves!
– A fun, highly personable and wearable craft experience using non-toxic materials
– Should cleaning be required, please only hand-wash after seven days for best results.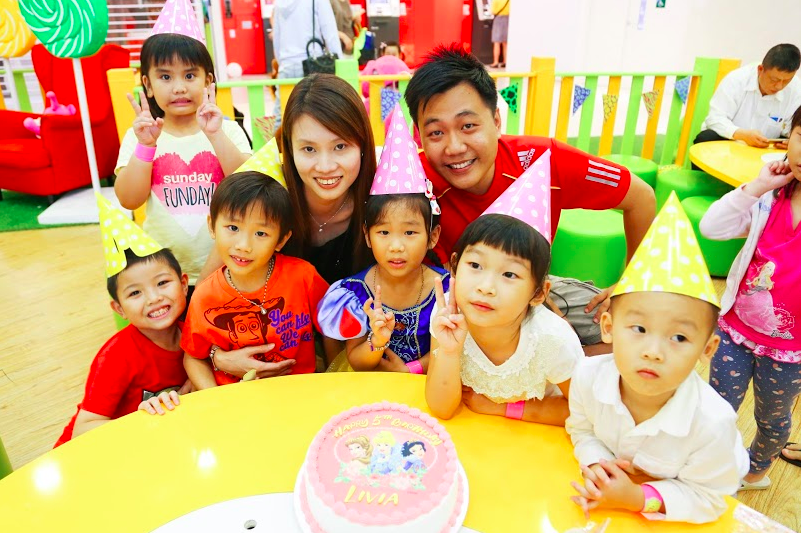 8. HOSTING OF CAKE CUTTING CEREMONY
– We will gather all the guests and host the cake cutting ceremony for you!
– We will play the Happy Birthday Song! Talk to us if you have special birthday song to be played at the party!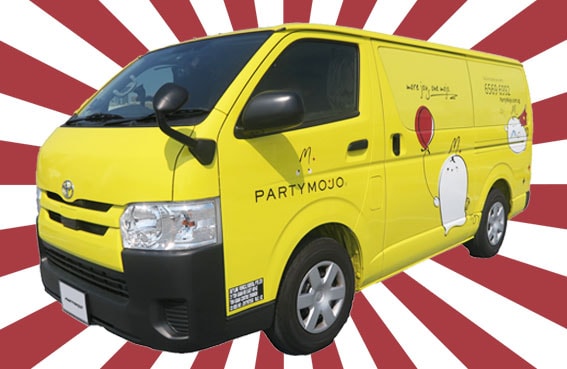 9. ALL SET UP AND DELIVERY INCLUDED
– Leave the hassle and stress to us!
– PartyMojo crew will arrive 1 Hr in advance to set up the decorations for this party!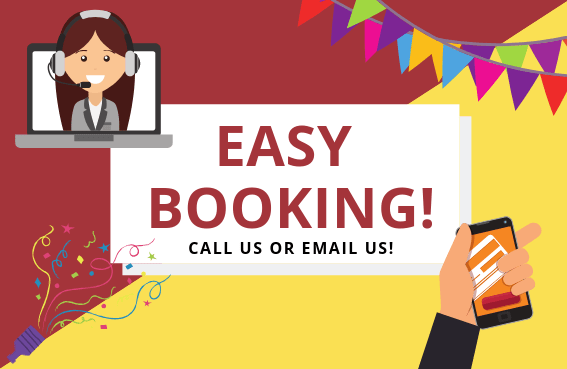 10. EASY BOOKING!!
– CALL: 81606622 / 65696992
– EMAIL: [email protected]
– VISIT ANY OF ZOOMOOV 17 OUTLETS OR EMAIL TO "[email protected]" TO PLACE A BOOKING (CURRENT VENUE ONLY AT WEST GATE)
OR SIMPLY CLICK ON THE ENQUIRE / BOOKING BUTTON BELOW AND WE WILL GET BACK TO YOU WITHIN 24 HOURS!
ZOOMOOV Themed Party Gallery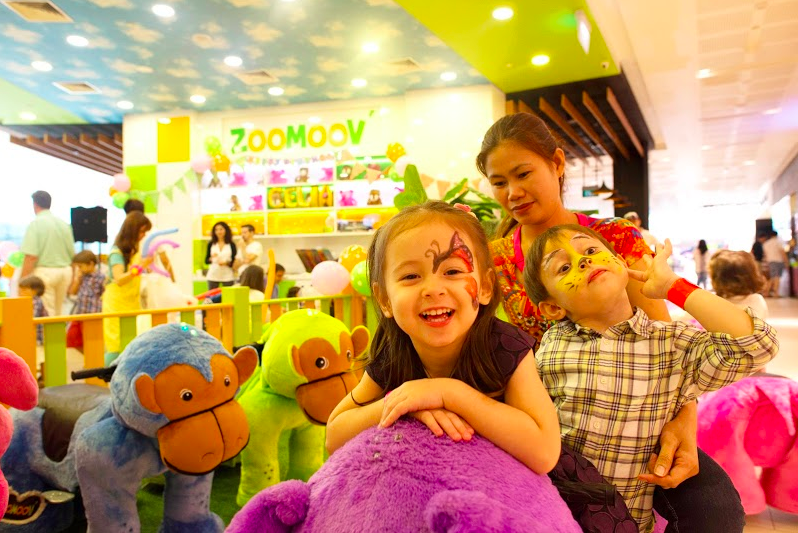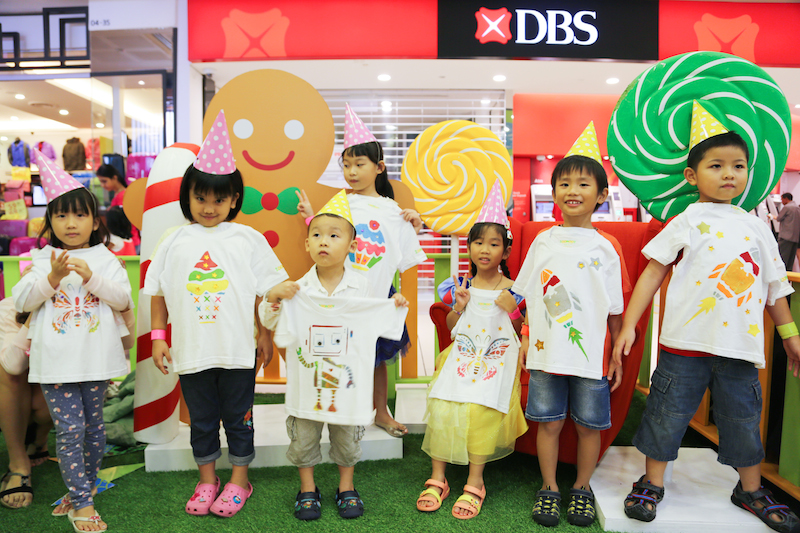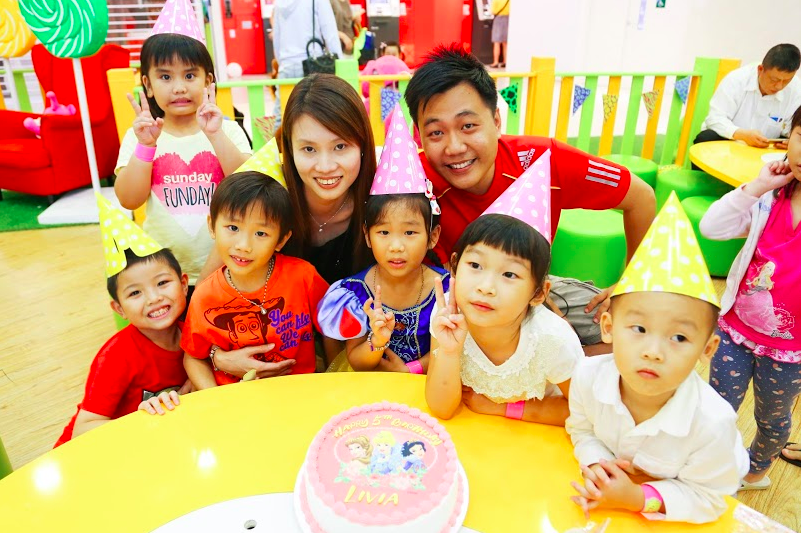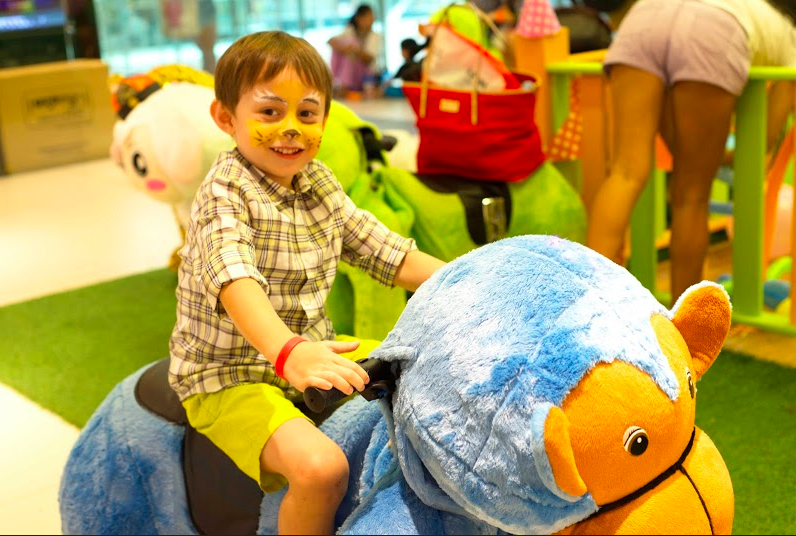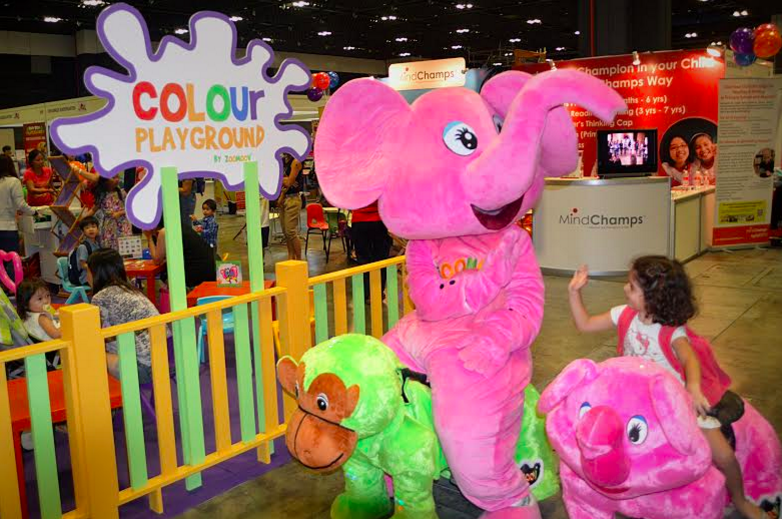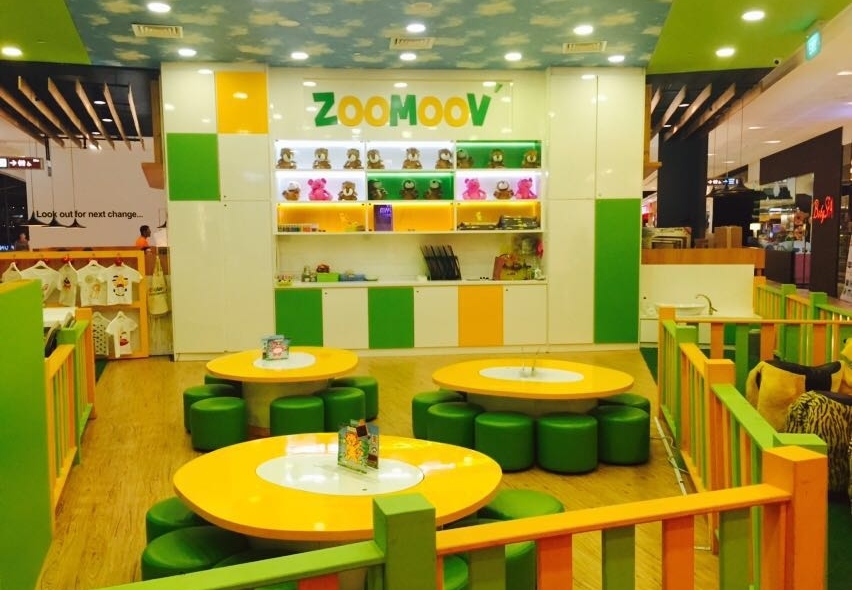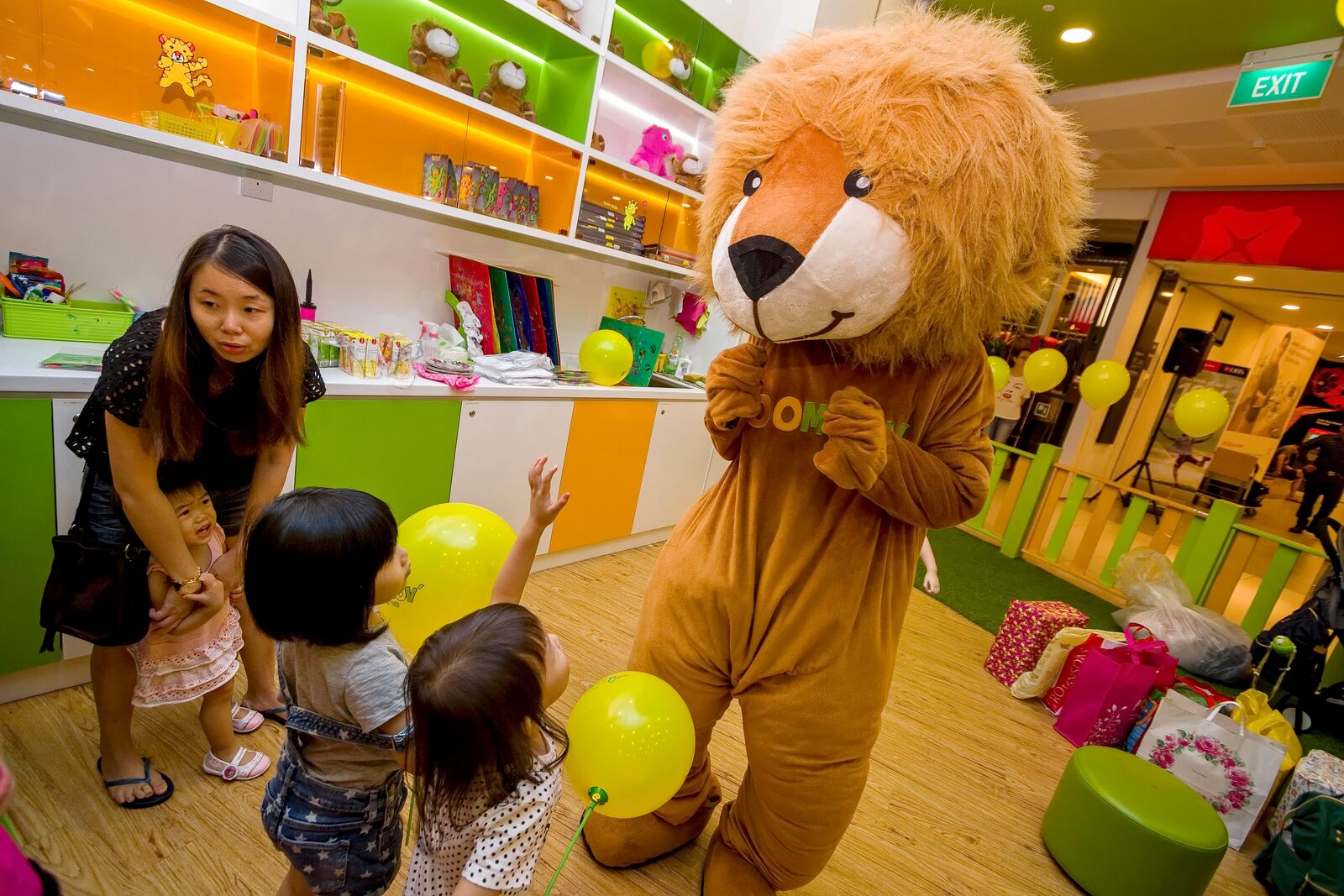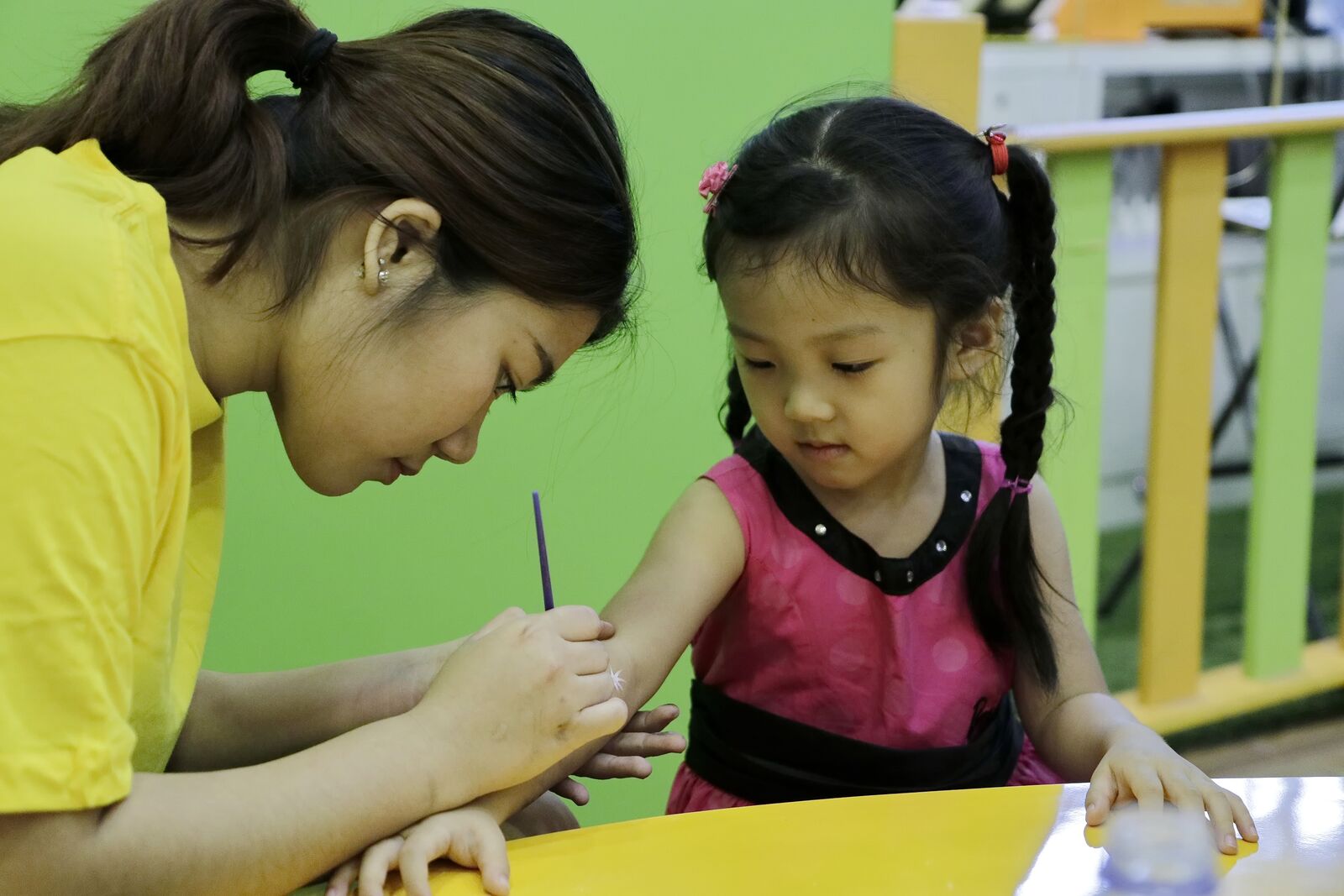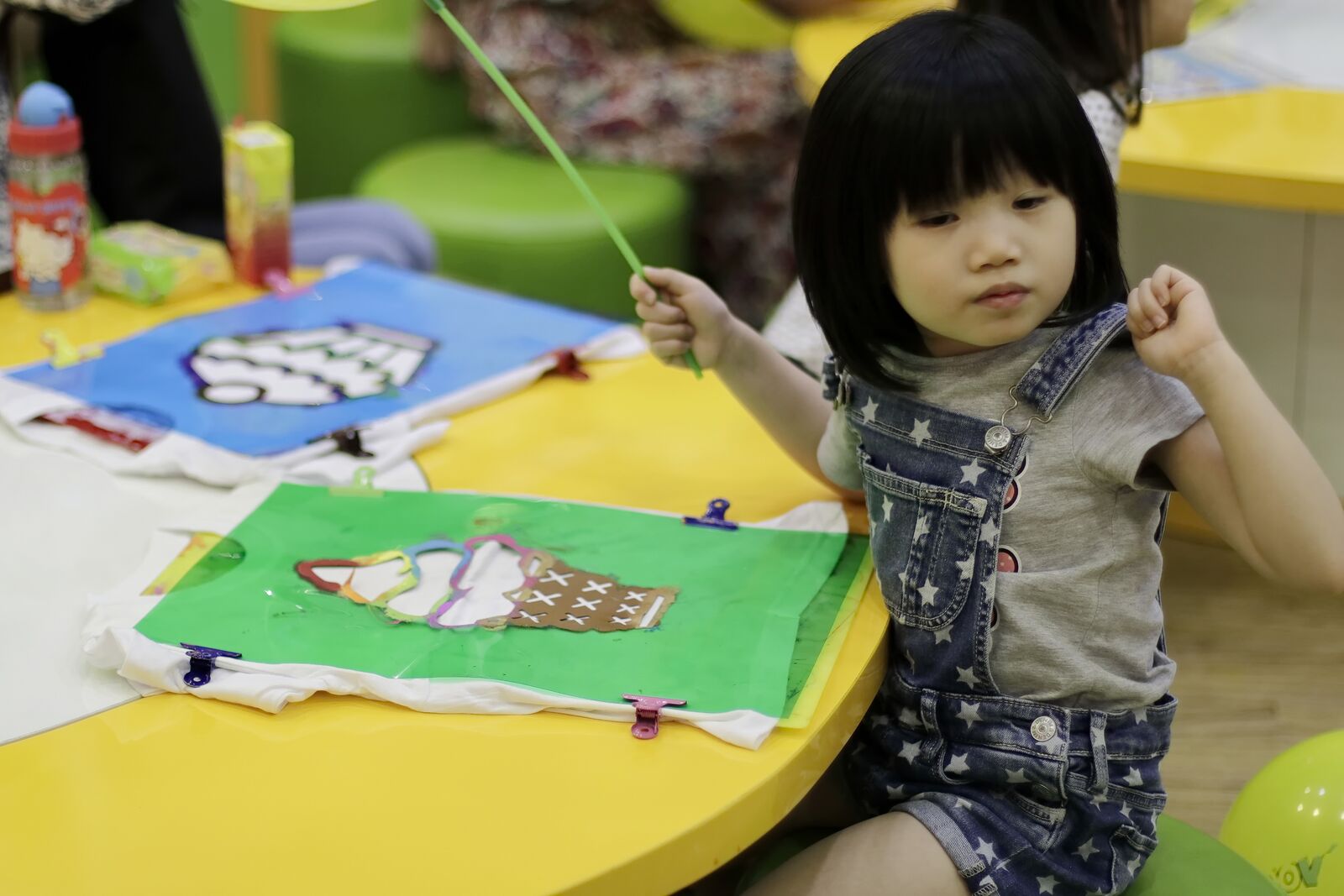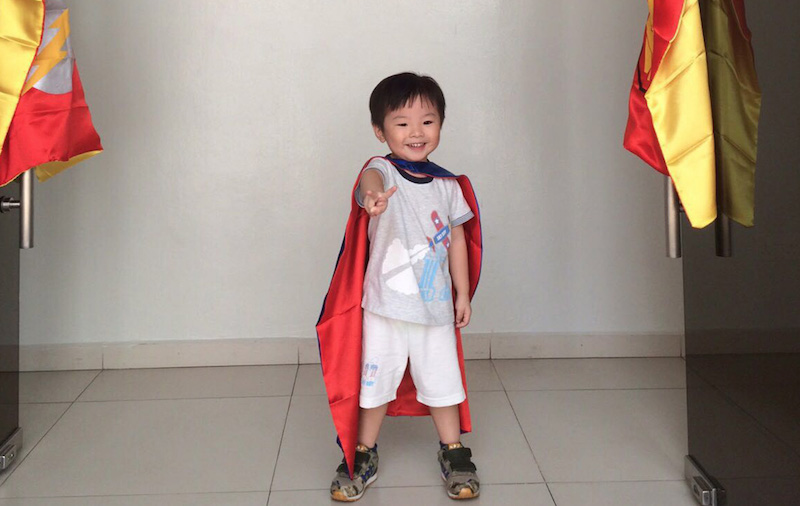 Additional Pax: $15 / Pax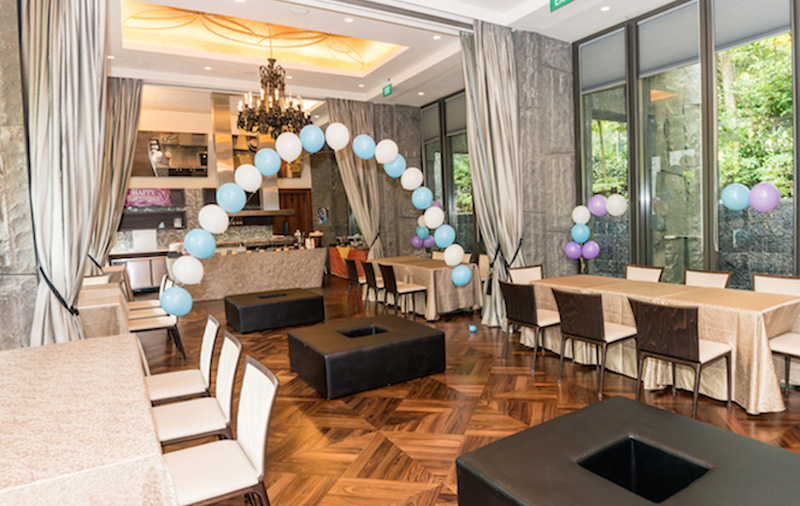 Helium Arch: $80 / Arch (U.P:$100)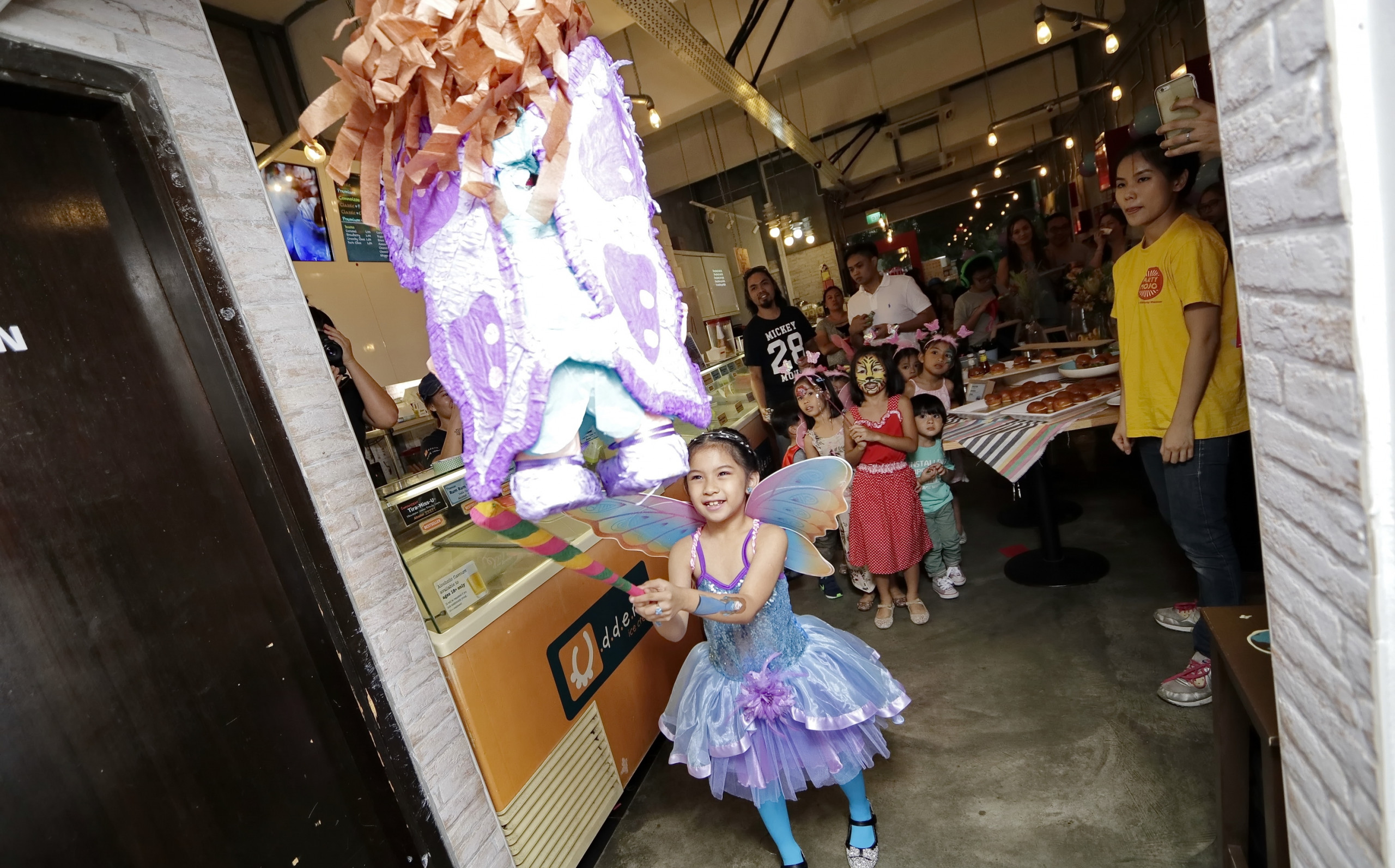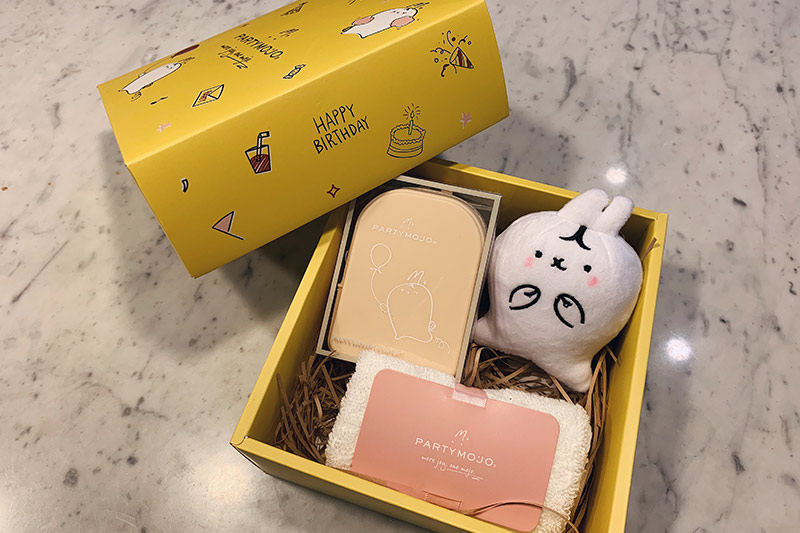 Customized goodie bags are priced at $5 – $10.
Theme Decoration Upgrade
Want more than just the classic theme decorations of standard cloth backdrop and balloon columns?? We heard you! PartyMojo now offers a new range of decoration upgrades for your theme party with 3 options; DELUXE, GRAND and ELEGANCE!
Top 5 reasons why choose PartyMojo!
At PartyMojo, we ensure our customers are always paying the right price for the right quality. Here are the Top 5 Reasons why our corporate clients and birthday guests chose PartyMojo as their choice: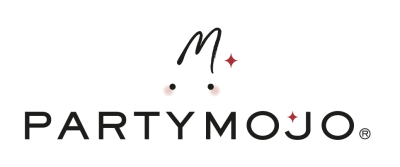 Architect of Joy
Beyond organising personal parties and corporate events, we compose happy experiences. Drawing out the Fun in every Function.

Mojo Formula
We compose joy through full-scale event planning and management following the formula.
Mojo Formula = Ideation + Detailing + Execution

Professionalism
About all, we are guided by our belief system to be prompt, responsible, responsible and always reliable.

Team Mojo
All Mojo manpower undergo strict screenings and practical training before they are assigned to a job post to equip them with product knowledge and good service.

Quality & Taste
We select nothing but the top ingredients and guarantee to excite your tastebuds!
All About The ZOOMOOV Party Package
You know all kids LOVE animal rides! Why not host one for your child's next birthday party at ZOOMOOV Westgate exclusive. A ZOOMOOV themed birthday party will assure you a day with animals and friends. Your kids and guests will get the whole use of ZOOMOOV space for 2.5 hours! Fret not on mess and set up, with the help of ZOOMOOV and PartyMojo staff on site. Invite friends and family with our 20 exclusive invitation cards for your guests! Set up is done 2 hours before your ZOOMOOV themed party starts. So when the clock hits "Birthday Party"- you're all set to sit back and enjoy.
Animal Rides
The best part of hosting your ZOOMOOV themed party? ANIMAL RIDES for kids! Your guests will be entertained from start to end of your birthday party with 45 animal rides. To top that off? You get to ride with your friends within Westgate. These rides are available throughout the whole day at the mall! Pick your favourite animal, from a furry grizzly bear to a cheeky monkey, elephant or even a feroucious lion!
Mascot
Enjoy a 1 hour meet and greet with your favourite furry animal mascot at your ZOOMOOV themed party. Snap endless pictures, with ZOOMOOV's mascot Zoomi or Leo the Lion! Kids will be able to interact for an hour with fun interactive kids games by PartyMojo's games hosts!
Activities At Your ZOOMOOV Themed Birthday Party
PartyMojo is always sure to bring awesome fun and games for your guests at your ZOOMOOV themed birthday party. We cater up to an amazing of 4 exciting game activities for your little guests. Bring your child's inner moulder out with ZOOMOOV's colour dough activity. Kids learn to mix and match colours and add character to their creations! Choose between an hour of balloon sculpting or toxic free face painting done specially by PartyMojo's professionals. We saved the best for last- DIY your own tee! Let your personality shine on your own DIY tee done. Something for everyone to bring home from your ZOOMOOV themed party!
Birthday Cake
Everyone loves a masterpiece. And in birthday terms, a spectacular birthday cake for the birthday star! At your ZOOMOOV themed birthday party customize your child an all animal themed birthday cake in FONADANT! Create shapes and endless colourful tiers or go for a buttercream sponge birthday cake. Choices are endless!
Our PartyMojo staff will gather guests around the cake-cutting table when the time comes, and PartyMojo will provide and play the birthday song for your child during this most momentous time! Talk to our staff prior to the party, if you have a special song you'd like aired instead.
Book Your ZOOMOOV Themed Birthday Party Today
Simply write in to us or give us a call to discuss. Provide us with your event date, time, venue so we can tentatively pre-block a slot for you. Tell us your little one's name so we can put a note for our event staff to pay special attention to her! Let us know your budget so we can better suggest you the activities you can add on for the ZOOMOOV themed package. Tell us your young one's idea of a dream ZOOMOOV themed party so we can make dreams come true. Can't visualise the party through phone conversation and emails? Simply call in to book an appointment with us for a free consultation at our office!
Terms & Conditions
Payment & Extension Terms
All prices quoted are in Singapore Dollars (SGD) and are subjected to 7% GST.
A 100% full payment is required to confirm the booking.
Breakage and damages to any equipments will be charged to client accordingly.
A transport surcharge of $30 is applicable for the following venues: Changi, Tuas, Sentosa, Turf city.
All cheques are made payable to PARTYMOJO PTE LTD.
Payment can be made via bank transfer to: DBS current Acc 003-932293-3 Branch code: 7171-003.
PartyMojo now accepts PayNow! The QR Code can be found at the bottom of the invoice issued.
Extension of Games: $100 for 30 mins
Extension of Face Painting: $80 for 30 mins, $100 for 60 mins
Extension of Balloon Sculpting: $80 for 30 mins, $120 for 60 mins
Extension of Backdrop Rental: $30 for 30 mins
Extension of Mojo Staffs: $30 – $50 for 30 mins
Extensions are solely subjected to PartyMojo's availability and are strictly not negotiable.
Postponing of event can only be done 5 working days prior to the event.
Postponing of event is subjected to a $100 – $150 surcharge, subjected to availability.
50% of invoice charges if cancellation is made more than 5 working days before event time.
100% of invoice charges if cancellation is made 5 working days before event time.
Other Party Terms
Duration of the party is a maximum of 2 hours, excluding 2 hours for set up before the event.
PartyMojo staffs will not be responsible for putting up the client's own decoration during set up time.
PartyMojo staffs will not be responsible for the teardown of balloon decorations for any packages.
PartyMojo will not be liable for cleaning up of any mess created by the activities/party guests.
PartyMojo reserves the right to cease the party immediately if the client verbally abuses any of our staffs. In the event that the client's guest verbally abuses a PartyMojo staff, PartyMojo staff will inform the client immediately. If the abuse does not cease, PartyMojo reserves the right to leave the event immediately.