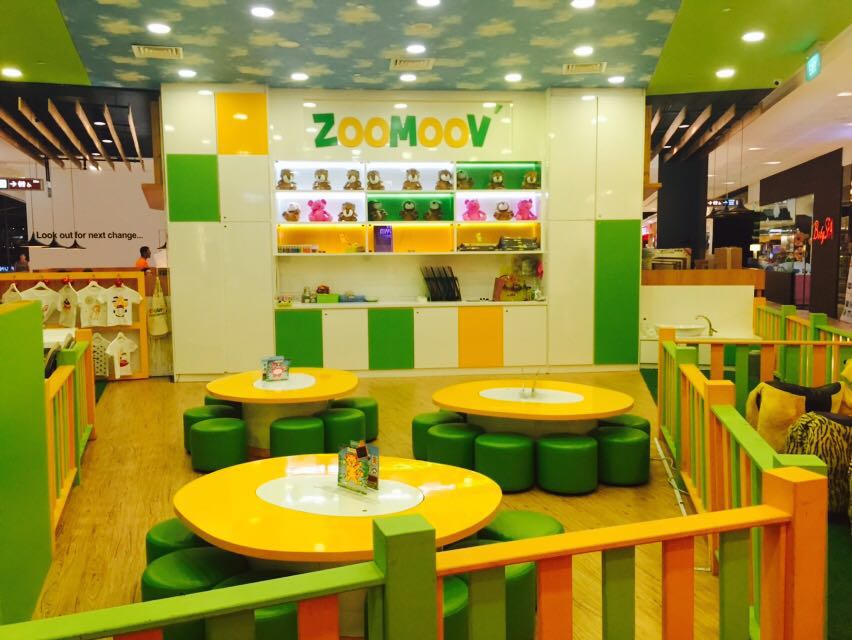 1. 会场装饰&布置
– 专属您的ZOOMOOV会场(West Gate商场) ,共计2.5小时使用时间
– 个精美的绿色和黄色氦气球
– 所有的布置和清理全部由ZOOMOOV员工负责!
*ZOOMOOV有权使用外部场地给其他顾客使用*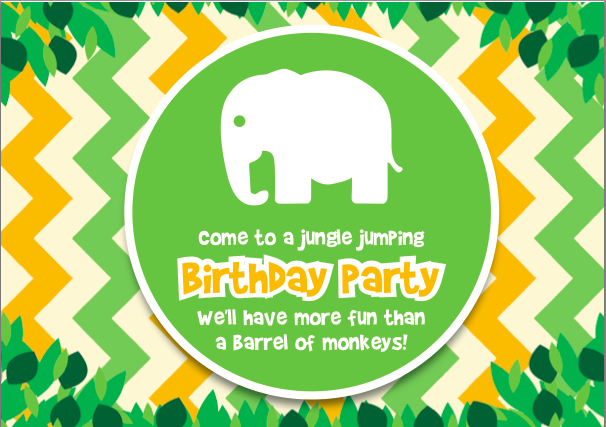 2. 20张邀请卡片
– 20张专属ZOOMOOV主题邀请卡片
– 在West Gate商场于派对开始前领取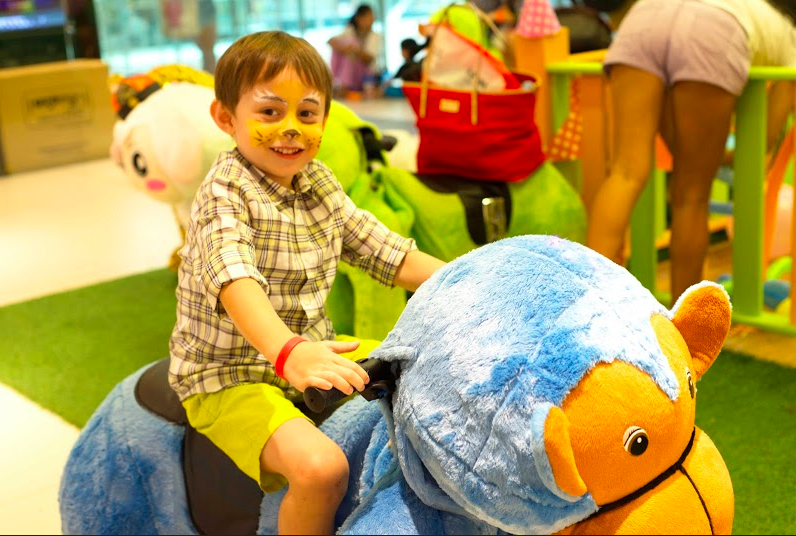 3. 45 动物木马
– 快来加入我们然后骑上可爱迷人的小动物!
– 45个动物木马供您使用!一切精彩尽在ZOOMOOV Westgate商场!
– 和最好的朋友们一起玩耍!
– 活动日可以要求延长游戏时间!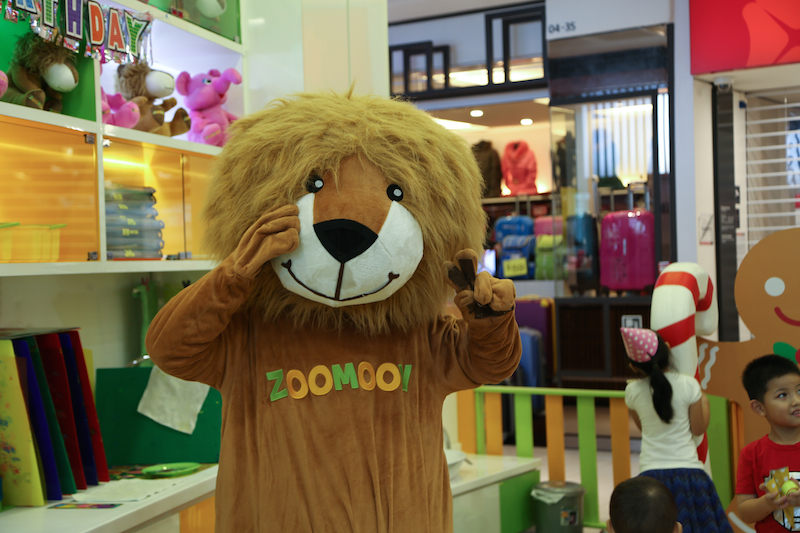 4. 吉祥物
– 吉祥物会出现1个小时
– 与客人们拍照互动!
– 和小朋友们玩游戏!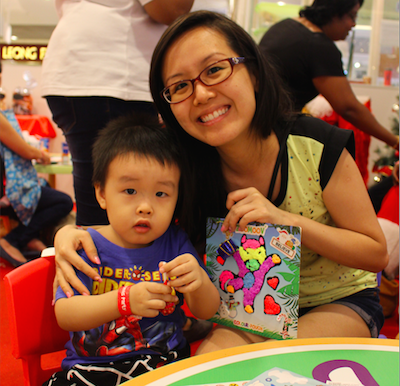 5. 彩色橡皮泥游戏
– 15盒彩色 橡皮泥供您使用!
– 彩色橡皮泥是一种寓教于乐型活动,孩子们可以在玩耍的同时大大提高自己的动手能力!
– 孩子们可以从一系列的设计中选择然后让作品更加有创意!可以在上面添加星星、爱心甚至是自己的名字!
– 可以向我们专业的ZOOMOOV员工询问任何事!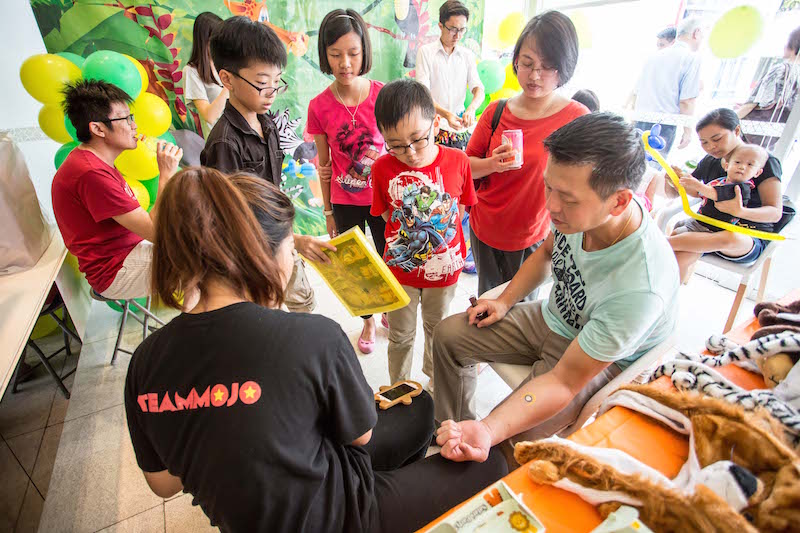 6. 高级脸部彩绘!
– 持续2小时的面部 或 手臂彩绘!所有人都可以参加!
– 大人们也可加入活动!
– 我们用的彩绘材料全部从英国进口,无毒无污!
– 可以请求换成其他活动!(扎辫子/闪光纹身)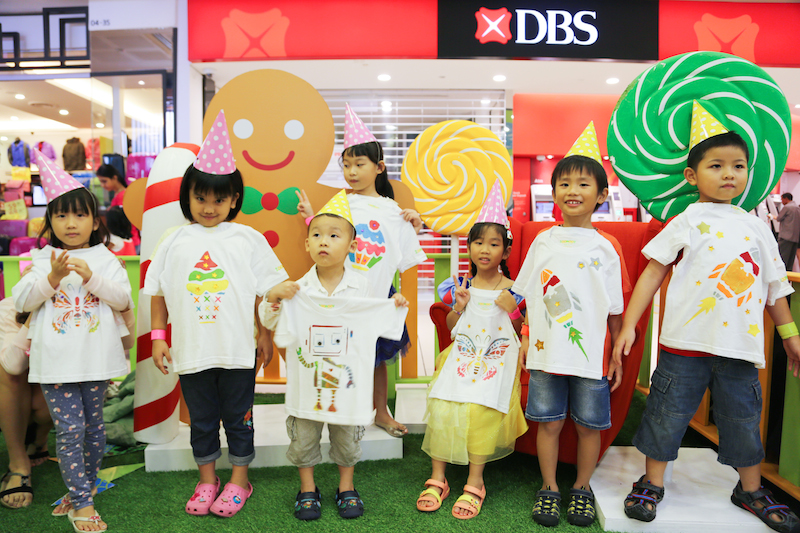 7. 自制T恤涂鸦
– 我们鼓励孩子和家长穿上自己设计的衣服!这比所有名牌都更加别出心裁!
– 这将会成为一段非常有趣的制作经验!所有的材料都是无毒无污染的!
– 如果需要清洗,为了达到最好效果,请在七天之后手洗衣服!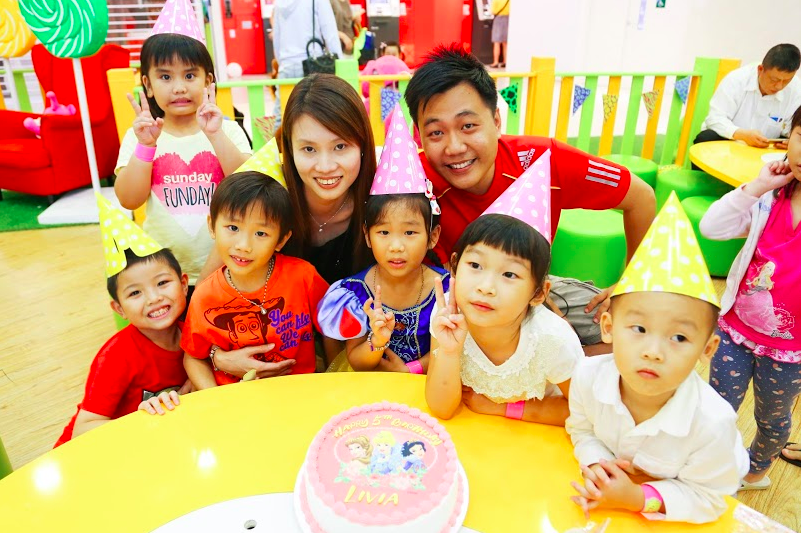 8. 切蛋糕仪式!
– 我们将聚集所有客人,然后为您主持切蛋糕仪式!
– 我们将播放生日快乐歌!您也可以提前向我们申请换成其他您喜欢的歌曲!
– 我们会给您提供打火机!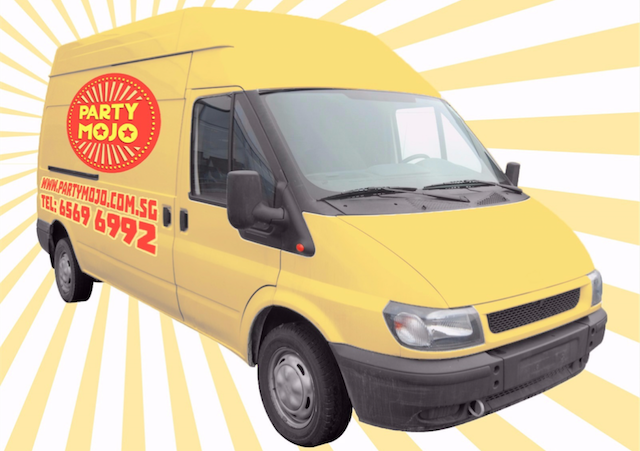 9. 所有布置和运输全包!
– 请让我们为您分忧解难!
– 派对盟主团队将提前一个半小时进入会场为派对进行装扮!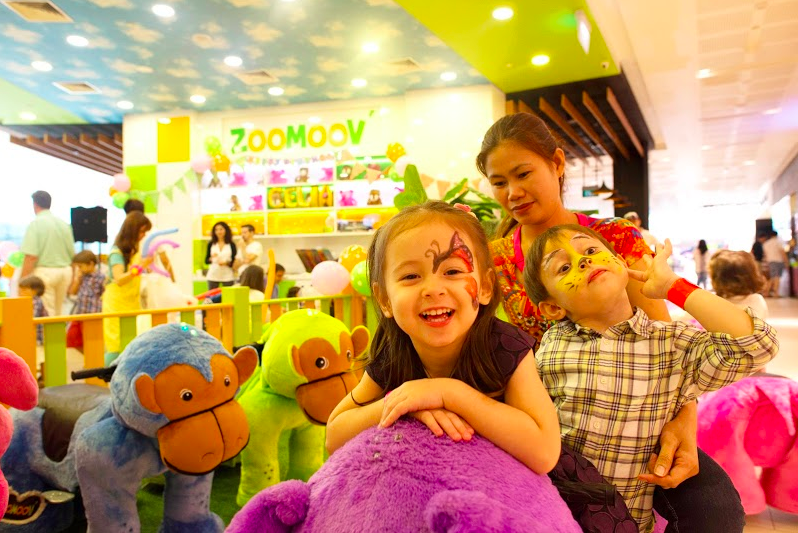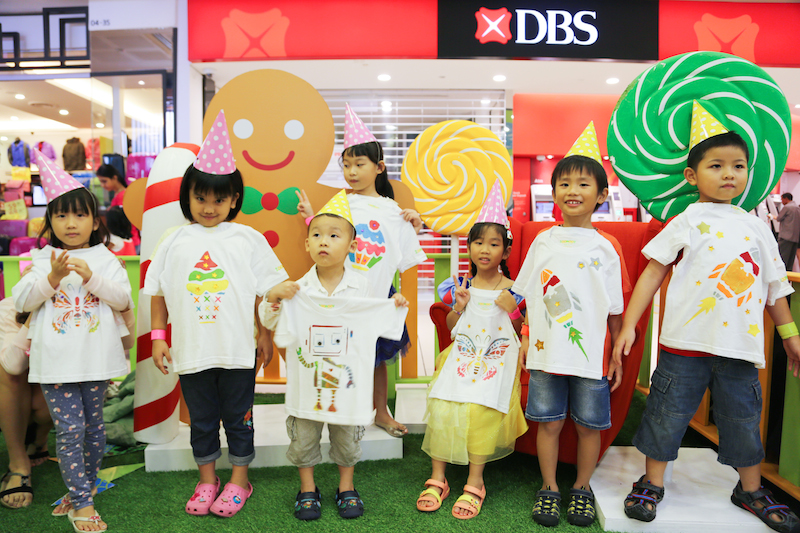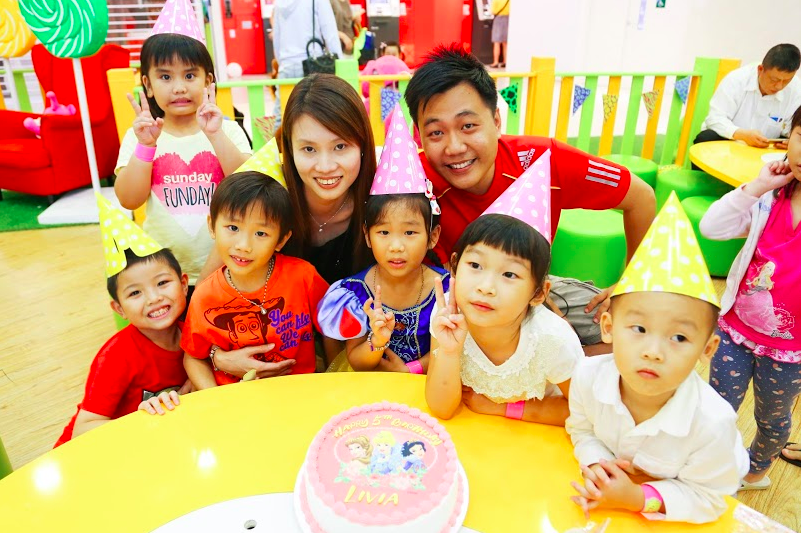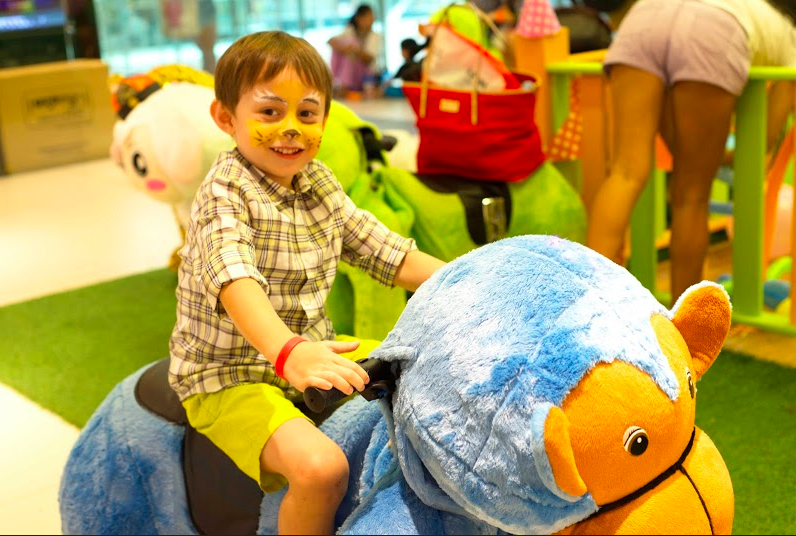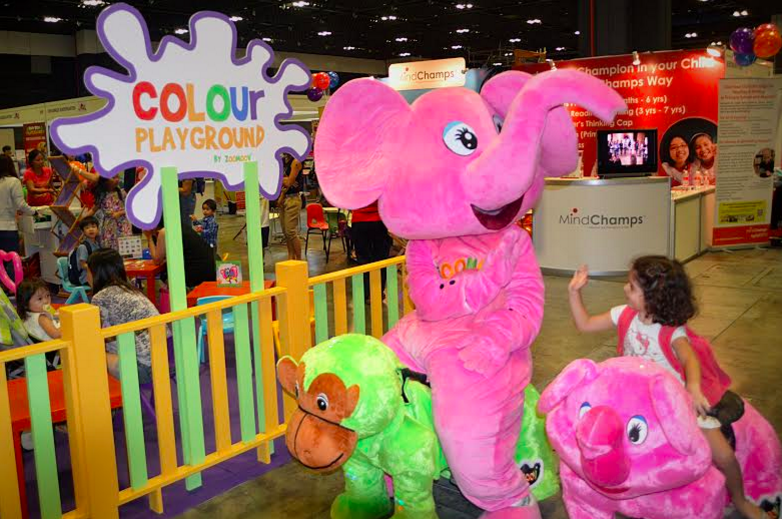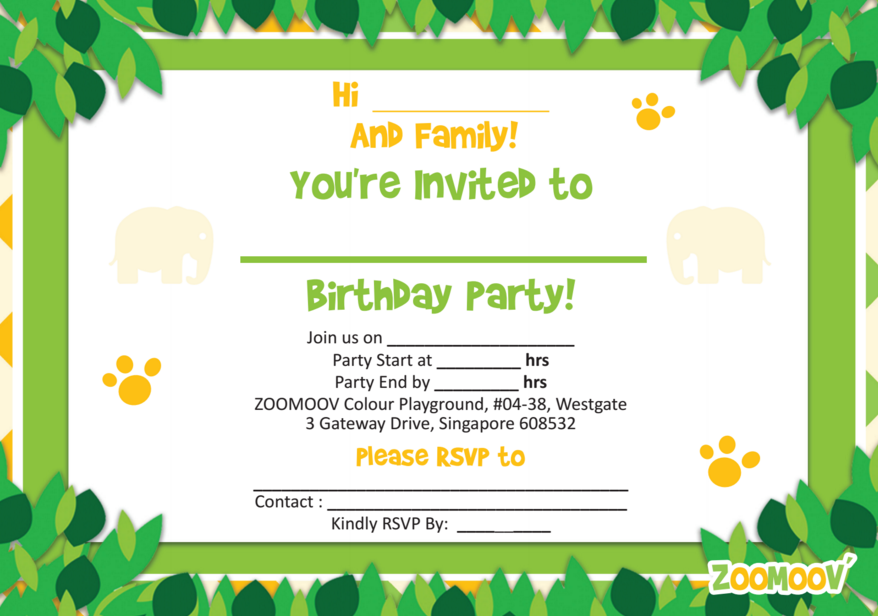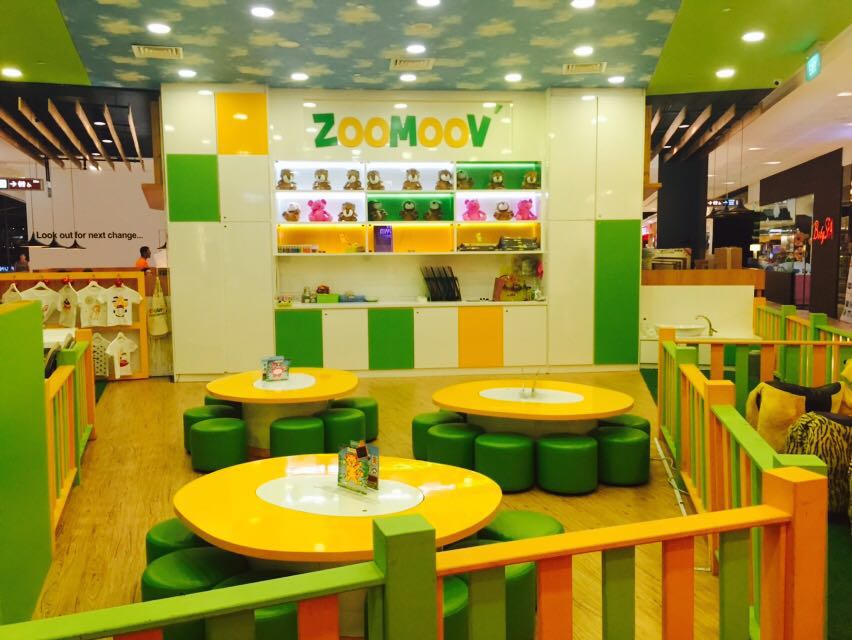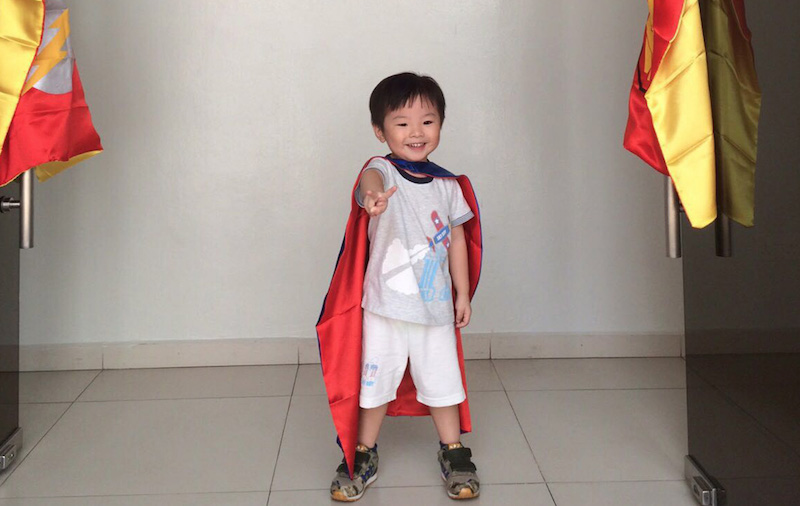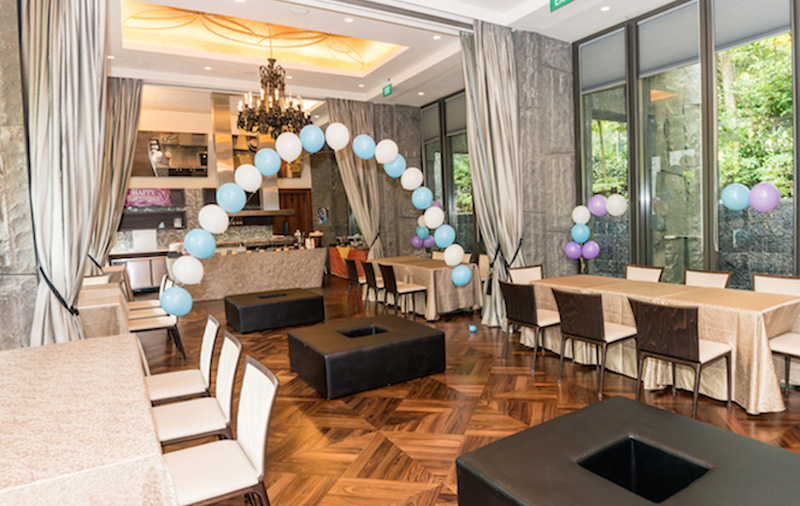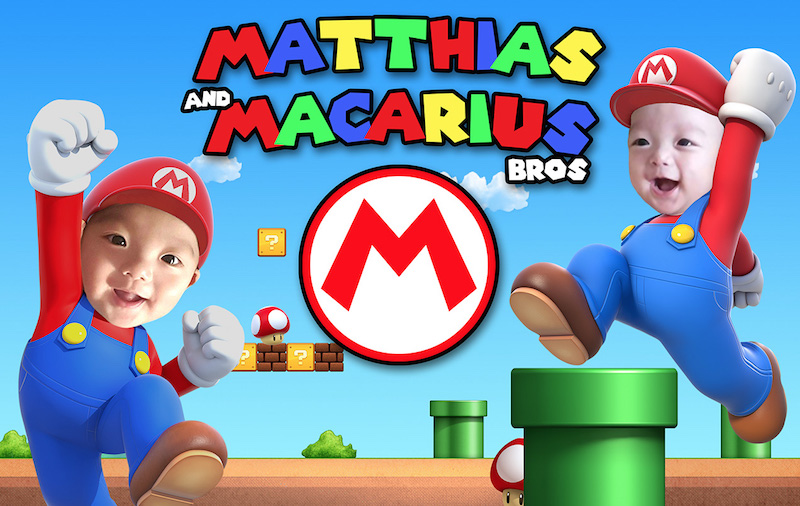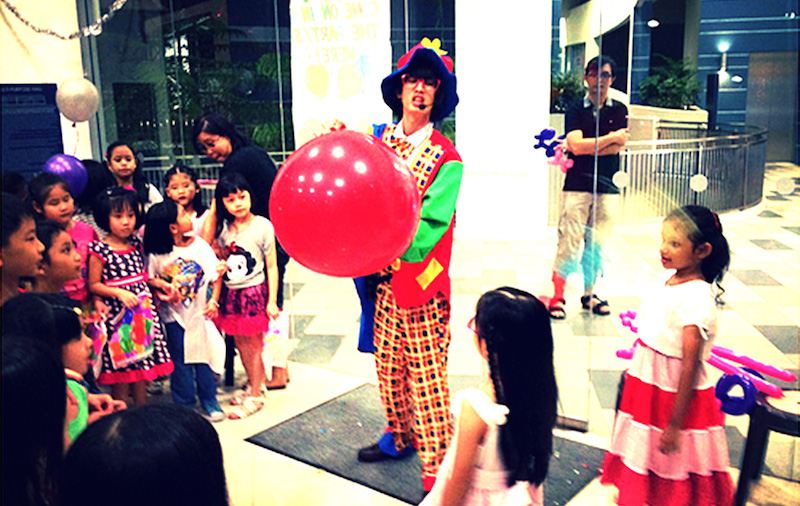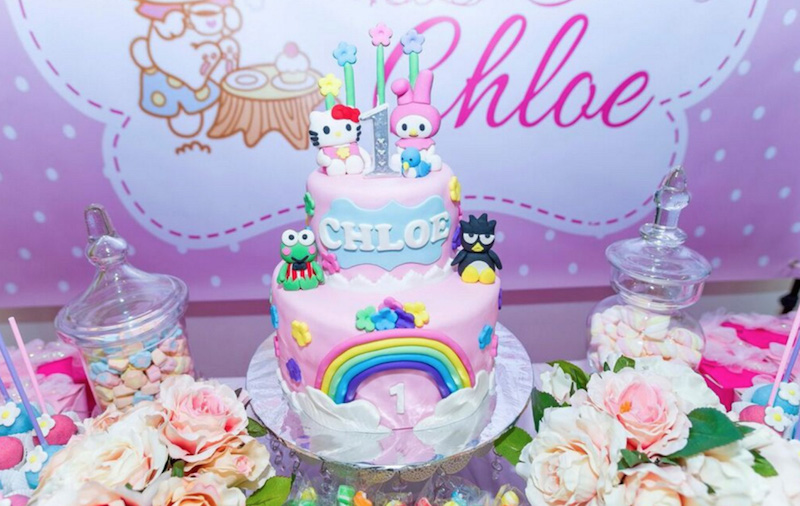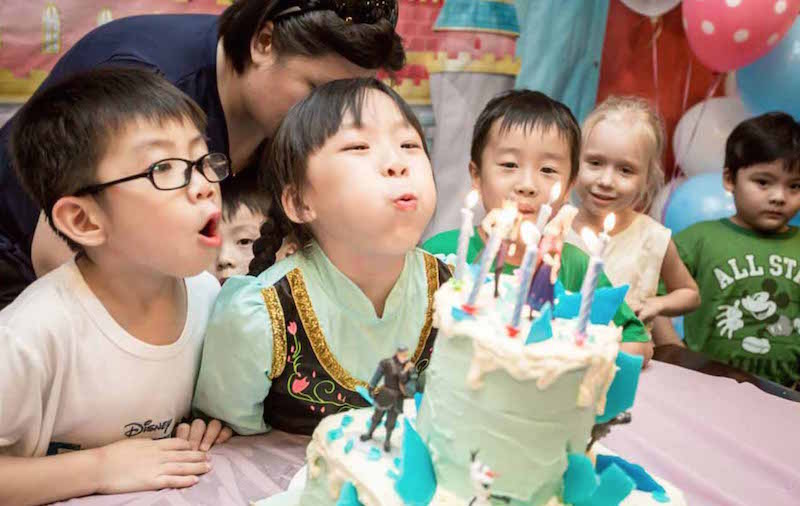 专业摄影服务:$280 (2小时),$400(3小时)
Terms and conditions
All prices quoted are in Singapore Dollars (SGD).
A 50% non-refundable deposit is required to confirm the event
Breakage and damages to any equipments will be charged to customer accordingly.
All cheques are made payable to PARTYMOJO PTE LTD.
Deposit can be made via bank transfer to DBS current Acc 003-932293-3 Branch code: 7171-003
All prices are strictly fixed and non-negotiable.
A transport surcharge of $30 is applicable for inaccessible venues like Changi, Tuas, Sentosa, Turf city.
The balance 50% payment is to be made in cash strictly on event day before the start of event.
In the event that cash payment cannot be prepared before the start of event, 100% full payment should be made to PartyMojo 3 working days prior to the event.
50% Deposit will be forfeited upon cancellation of event, 100% full payment will be required if the event was cancelled within 2 working days to the event.
Postponing of event is subjected to a $100 surcharge, subjected to availability, otherwise, client can choose to cancel the event and deposit paid will be forfeited.
Postponing of event can only be done 2 working days prior to the party.
Party is for 20 kids only, for extra kids, please top up $15 / kid to receive the goodie bags and tiaras/crowns. Clients are advised to top up for additional kids to avoid disappointment.
Duration of party is maximum 2 hours, excluding set up time.
For extension of total event time which requires PartyMojo staffs to stay on the event, not including extension charges of services, it is charged at $30 – $50 / 30 mins for extensions told to us 5 working days in advance, subjected to availability.
Extension of games: $100 for 30 mins
Extension of face painting: $80 for 30 mins, $100 for 60 mins
Extension of balloon sculpting: $80 for 30 mins, $120 for 60 mins
Extension of backdrop rental: $30 for 30 mins
Extension of event time / activities are solely subjected to partymojo's availability.
Extension prices are strictly non-negotiable.
Total set up time for the packages will strictly be for 1 – 1.5 hrs only, in which PartyMojo staffs will be putting up the 50 non-helium balloon decoration, backdrop, balloon columns, tiaras and crowns, table cloth, goodie bags. PartyMojo staffs will not be responsible for putting up client's own decoration during set up time.
In the case that PartyMojo has to add on an extra manpower due to special request, it is chargeable at $50/hr.
For extension of services, please check with PartyMojo sales team the extension charges applicable.
PartyMojo will not be responsible for teardown of balloon decorations for any packages.
PartyMojo will not be liable for cleaning up of any mess created by the activities / party guests.
All About The ZOOMOOV Party Package
You know all kids LOVE animal rides! Why not host one for your child's next birthday party at ZOOMOOV Westgate exclusive. A ZOOMOOV themed birthday party will assure you a day with animals and friends. Your kids and guests will get the whole use of ZOOMOOV space for 2.5 hours! Fret not on mess and set up, with the help of ZOOMOOV and PartyMojo staff on site. Invite friends and family with our 20 exclusive invitation cards for your guests! Set up is done 2 hours before your ZOOMOOV themed party starts. So when the clock hits "Birthday Party"- you're all set to sit back and enjoy.
Animal Rides
The best part of hosting your ZOOMOOV themed party? ANIMAL RIDES for kids! Your guests will be entertained from start to end of your birthday party with 45 animal rides. To top that off? You get to ride with your friends within Westgate. These rides are available throughout the whole day at the mall! Pick your favourite animal, from a furry grizzly bear to a cheeky monkey, elephant or even a feroucious lion!
Mascot
Enjoy a 1 hour meet and greet with your favourite furry animal mascot at your ZOOMOOV themed party. Snap endless pictures, with ZOOMOOV's mascot Zoomi or Leo the Lion! Kids will be able to interact for an hour with fun interactive kids games by PartyMojo's games hosts!
Activities At Your ZOOMOOV Themed Birthday Party
PartyMojo is always sure to bring awesome fun and games for your guests at your ZOOMOOV themed birthday party. We cater up to an amazing of 4 exciting game activities for your little guests. Bring your child's inner moulder out with ZOOMOOV's colour dough activity. Kids learn to mix and match colours and add character to their creations! Choose between an hour of balloon sculpting or toxic free face painting done specially by PartyMojo's professionals. We saved the best for last- DIY your own tee! Let your personality shine on your own DIY tee done. Something for everyone to bring home from your ZOOMOOV themed party!
Birthday Cake
Everyone loves a masterpiece. And in birthday terms, a spectacular birthday cake for the birthday star! At your ZOOMOOV themed birthday party customize your child an all animal themed birthday cake in FONADANT! Create shapes and endless colourful tiers or go for a buttercream sponge birthday cake. Choices are endless!
Our PartyMojo staff will gather guests around the cake-cutting table when the time comes, and PartyMojo will provide and play the birthday song for your child during this most momentous time! Talk to our staff prior to the party, if you have a special song you'd like aired instead.
Book Your ZOOMOOV Themed Birthday Party Today
Simply write in to us or give us a call to discuss. Provide us with your event date, time, venue so we can tentatively pre-block a slot for you. Tell us your little one's name so we can put a note for our event staff to pay special attention to her! Let us know your budget so we can better suggest you the activities you can add on for the ZOOMOOV themed package. Tell us your young one's idea of a dream ZOOMOOV themed party so we can make dreams come true. Can't visualise the party through phone conversation and emails? Simply call in to book an appointment with us for a free consultation at our office!