The lights are turned way down low, let it snow, let it snow, let it snow! – or not – because no matter the season, right here in sunny Singapore, any day is a perfect day to have a chilly, teeth numbing, brain-freezing joy of the Snow Cone! Delight in the wonders of colourful, thirst-quenching and simply amazing sweetness of the Snow Cone no matter where you are, because PartyMojo's Snow Cone Live Station is a mobile, all-in compact stand that is perfect to have at any type of carousel, be it a personal birthday or occasional party, or large scale corporate or community parties housing hundreds – maybe even thousands – of guests! Tough choice to pick between PartyMojo's Original Snow Cone, Fruity Snow Cone, or Snow Cone with Ice Cream… hack it, have all of them! In or outdoors, rain or shine, we could all use a little sweet treat on ice today! You would not want to miss having PartyMojo's Snow Cone Live Station at your event now, would you?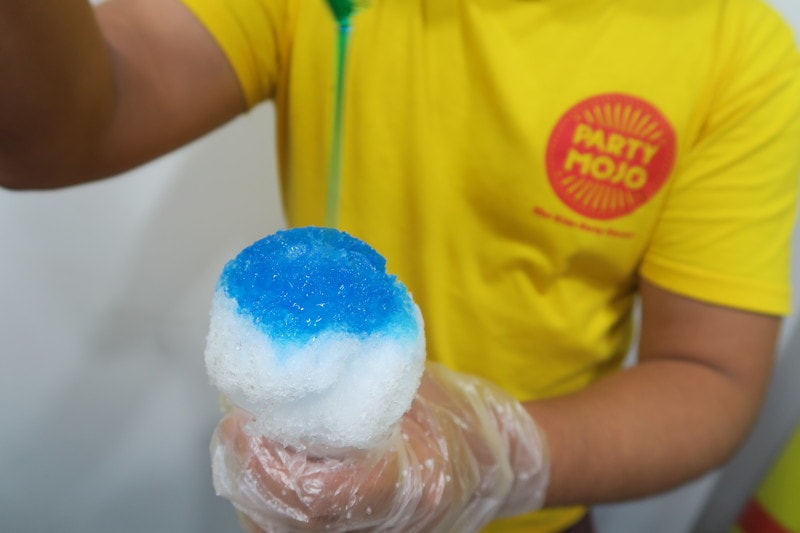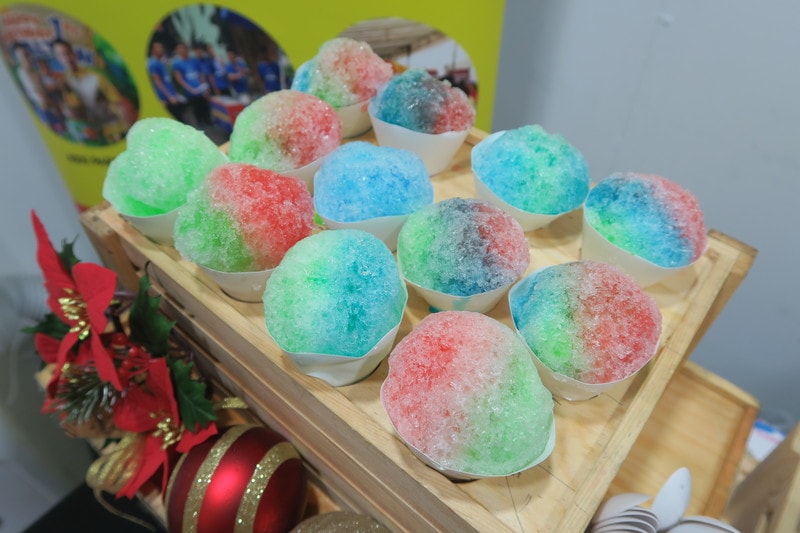 雪花冰 is coated with your best favourite flavoured syrup toppings – choose not one, not two, but THREE of them to spruce up your already yummy Snow Cone! Excite yourself with the colours and flavours dancing in your mouth and let your eyes gleam with all the icy love. You know you want it!
|  Hours | 雪花冰食品站 |
| --- | --- |
|  2 | $500 |
|  3 | $550 |
|  4 | $700 |
|  Subsequent |  $150 |
*Delivery surcharge of $55 is applicable for Changi, Tuas, Jurong Island and Sentosa
If you're holding a large-scale event unsure of how many machines to rent, PartyMojo is here to your rescue! With over 30 in-house Machine Stations and a huge team of Mojo SuperStaffs, no more stress! PartyMojo offers a huge discount for long hours Machine Station rentals! 
Is the Snow Cone Station Free flow? How many servings can you serve in an hour?
We can cater to 50 – 65 servings in an hour. For free flow requests, do contact our sales representatives for more information.
What's required from me if I hire PartyMojo's Snow cone live station?
Simply provide us a table and a powerpoint and we're good to go!
I need to cater to 500 people in an hour, can you do it?
No problem! We can cater to as many people as you want in the hour. This can be done so by adding more stations and manpower! Simply call or email to enquire with your event details and you will get a quotation within a day!
Are the snow cones Halal?
Yes, all ingredients used are halal certified!
Video Gallery
"How will the Live Food Station turn out during my event?" Check out our video and see it for yourself!
The Live Food Station will include the following:
Delivery
Set up
All ingredients provided
Manpower to serve
Please note that tables are not included. If you do not have an extra table, let our friendly event advisors know! We provide table rental at $20 each.
Snow Cone station at your events!
We're not talking meat, we're not talking veges, we're not talking snacks… We're all about sweet confections! PartyMojo's (literally) coolest indulgence is here to grace your event with bright and bold beauty! Our Snow Cone comes in wacky colours, flavours and styles, and believe us when we say, this is the dessert you would want to serve your guests with! It's exhilarating; everyone wants a piece of the cold! PartyMojo's Snow Cone Live Station fits right in, whether it is a little birthday party or a private friends-and-family feast, or a large-scale, blockbuster event such as corporate anniversaries, or RC and CC get-togethers! You may even hold a roadshow and the Snow Cone Live Station would be a favourite stop for all young and old! Better yet, PartyMojo provides masking of machines, as well as packaging services to create brand awareness! Now your guests will never forget where that splendid Snow Cone came from! Drop the ice cream on stick, out with the popsicles, get PartyMojo's Snow Cone Live Station for your event today!
How is our Snow Cones served
PartyMojo promises only the best quality of service and products for you and your beloved guests! Our Snow Cone Live Station machine is flown directly from the USA, superb for high speed churning to produce only the finest ice shavings, to spoil you in the heavenly indulgence of our Snow Cone desserts! Like that's not enough, you get to choose various toppings on the Original Snow Cone, the Fruity Snow Cone or the Snow Cone with Ice Cream! You wouldn't ask for more! Each order of PartyMojo's Snow Cone Live Station comes with one (1) manpower to man the station. If you wish to have more manpower to cool your crowd down, let our sales team know, we are one call away!
Why snow cone live station at your private event / family day?
We can almost promise you that all of your guests, toddler, teenager, adult, mommy, daddy, grandma and grandpa would love PartyMojo's Snow Cone; there's no reason not to love it! It's captivating, refreshing, and is more than perfect to serve at your next private event! Amaze your guests, friends, families and buddies, with the Snow Cone Live Station at your party, because the only thing better than great food, having it with your loved ones.
Why Snow Cone station at road shows / public event?
Highly unlikely, but even if it snowed in Singapore, PartyMojo's Snow Cone Live Station would still be the best dessert to serve at your large-scale party! Here's why: it's crowded and everyone is stuffed from the buffet, and while walking around, all they need is a good, cooling dessert to settle down. Needless to mention a perfect sunny weather for the outdoor roadshow; the Snow Cone would pop right in! When it's all warm and balmy, hit your guests with the some frozen sweetness, and they'll never let it go!
Fun Fact about Snow Cones!
During the Great Depression, Baltimore was covered in heaps of snow! The unemployed people invented the "Snowball Sunday" requiring little overhead, yet earning a living out of the delightful, inexpensive treat loved by one and all! Through time, it modified and is now the Snow Cone covered in wondrous, colourful syrup flavours for great enjoyment!
选择PartyMojo的5大理由!
在PartyMojo,我们确保客人始终以正确的价格支付优质的服务。 以下是我们公司客户和生日客户选择PartyMojo作为其选择的5大原因: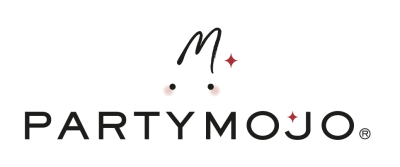 喜悦的策划师
除了组织个人聚会以及公司活动之外,我们同样致力于提供欢乐的体验。 在每个过程中提取快乐。

MOJO 配方
通过遵循以下公式,我们通过全面的活动策划和管理来为客户创造最大的喜悦。
Mojo 公式 = 概念 + 详情 + 执行

专业精神
我们所信任的专业体系促使我们变得迅速,负责以及始终可靠。

MOJO 团队
所有Mojo人力都经过严格的筛选以及实践培训,分配到合适的工作岗位,以使他们具备产品知识和优质的服务。

品质与口味
我们只选用优质的食材,并保证能激发您的味蕾!
附带条款与条件
付款和延期条款
所有报价均为新元(

SGD

),并含

7

%的消费税。
对于非企业/私人:支付给

PartyMojo Pte Ltd

的

100

%付款,作为确认活动的押金。
对于企业:发票上带有组织印章的背书以确认事件。
任何设备的破损和损坏将由客户全部承担。
以下场地需加收

$ 30

的交通运输附加费:樟宜,大士,圣淘沙,草坪城市。

所有支票均应支付给

PARTYMOJO PTE LTD

。

可以通过银行转账付款到:

DBS current Acc 003-932293-3

分行代码:

7171-003

。

PartyMojo现在接受

PayNow

!可以在已开具发票的底部找到

QR

码。
在付款到期日之后,每月将产生

2

%的滞纳金。
推迟和取消
活动推迟只能在活动开始前

5

个工作日完成。
推迟活动将收取

100

至

150

新元(

SGD

)的附加费,视情况而定。
否则,客户可以选择取消活动,并没收已付的定金。
如果在活动时间之前

5

个工作日以上取消预订,则活动费用的

50

%。
如果在活动时间前

5

个工作日取消,则活动费用为

100

%。
其他派对条款
PartyMojo

员工将不会在布置时间内负责布置客户自己的装饰。

PartyMojo

工作人员将不会对任何包装气球装饰的拆除所承担任何责任。

PartyMojo

对清理活动

/

聚会客人造成的任何垃圾与损坏不承担任何责任。
如果客户口头上辱骂我们的任何员工,

PartyMojo

保留立即停止聚会的权利。 如果客户的客人口头辱骂

PartyMojo

员工,

PartyMojo

员工会立即通知客户。 如果辱骂没有停止,

PartyMojo

保留立即退出活动的权利。