Contact our PartyMojo office at 65696992 or Jason 90021778 / Yolanda 

83997127

 

to enquire now! Drop us a quick email at yolanda@partymojo.com.sg today!
What do you call cheese that ain't yours? Nacho cheese! Had enough of the sorry, cheesy jokes? Well, make them yours! PartyMojo introduces our
grate
, greater, and greatest promotion of all time, the
Nachos Cheese Station
! Our cinema grade nachos live rental station includes 1 cheesy man + power and 1 greasy delivery right to the heart of your party! Just kidding – one manpower and
one station delivery*!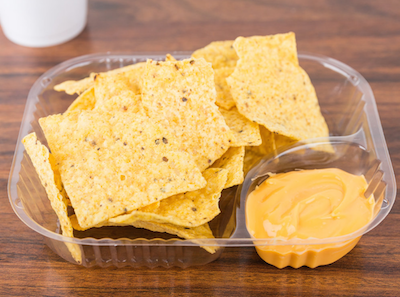 PartyMojo's Nachos Cheese Station is perfect to have at large scale events like corporate events and carnivals, yet fits right in at your personal parties and little fetes. Our crispy golden nacho chips are kept warm and crunchy in the station ovens, yet at the same time, our molten lava-like flavoursome savoury nacho cheese bubble away with freshness! That said, an event without PartyMojo's Nachos Cheese Station is almost meaningless, don't you think?
Pricing:
Min Qty for live station:
100 Pax – $450
150 Pax – $550
300 Pax-$1000
500 Pax-$1500
*Please note that a delivery surcharge of $30 is applicable for Changi, Tuas, Jurong Island and Sentosa
Don't miss this chance to crunch up your party with PartyMojo's Nachos Cheese Station today! Grab a hold of us fast, while all that cheese lasts!
If you're holding a large-scale event unsure of how many machines to rent or the duration you need them for, fret not, because PartyMojo is here to your rescue! With over 30 in-house Machine Stations and a huge team of Mojo SuperStaffs, no more stress! Talk to us and like a Fairy God Mother, we'll have your party / event fall in place right in time right where you want it to be! But that's not all; PartyMojo offers a huge discount for long hours Machine Station rentals! Yes, talk to us now, and watch your party / event magic unfold!
How long can your manpower stay if I book for 100 pax?
We can stay up to 2 hours for every 100 servings booked! 
I need to cater to 500 people in an hour, can you do it?
No problem! We can cater to as many people as you want in the hour. Simply call or email to enquire with your event details and you will get a quotation within a day!
Do you serve lesser than 100 servings?
Unfortunately no, our minimum is at 100 servings. Your guests can always come back for more cinema grade nachos!
The Mojo behind Mojo Team
Quality, Affordable Service

Fast Response Quote (FRQ)
Passionate, Kids-friendly Staff

Professional Trained Staffs

All-inclusive Themed Packages
Cash/Cheque/Credit Card Payment