Contact our PartyMojo office at 65696992 or Sales 81606655 / Yolanda 

81606622

 

to enquire now! Drop us a quick email at sales@partymojo.com.sg today for your very own Surprise Dolls Themed Party!
SURPRISE!! It is all girl's dream to have a Surprise Dolls Themed Birthday Party filled with sparkles and accessories!! PartyMojo brings it up a level by providing a O.M.G Makeover Session for all kids! Girls get to pamper themselves and get their hairdos and make-up done during the party! Or switch it up if you prefer face painting where both boys and girls can enjoy. All kids will receive a glittery hairband to complete their fabulous doll look! Option to top up for a set of authentic LOL Surprise Doll Surprise Box! Speak to our party planners to find out more!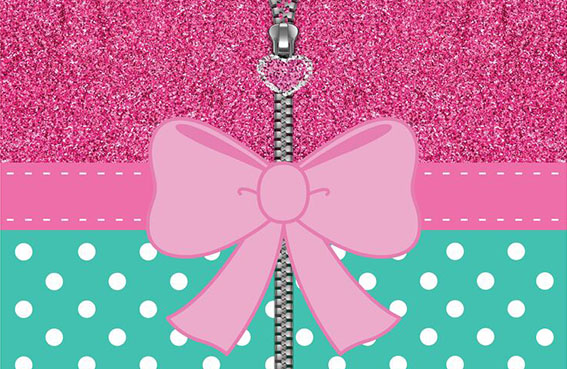 1. SURPRISE DOLLS THEMED DECORATION
– 2 Hours rental of 3M (width) x 2M (height) Surprise Dolls scene setter for photo taking!
– 50 Light & Dark Pink air filled balloons around the room!
– A pair of Light & Dark Pink 1.6M tall balloon column with 20″ gold star foil balloons.
*PartyMojo Team will require the venue for 2 hours for set up.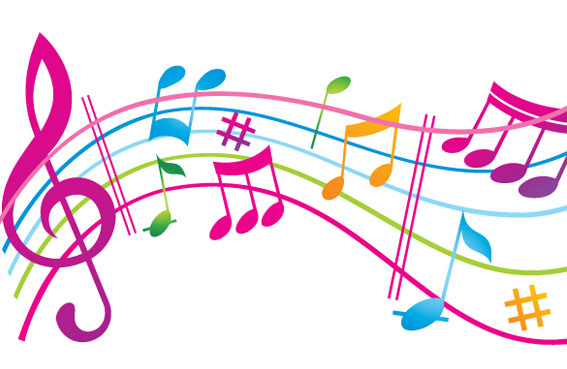 2. PARTY MUSIC
– Rental of Mini Bluetooth Speaker for 2 Hrs! (Do note that the bluetooth speaker is suitable for normal sized function rooms / home usage. For lager area like hotel function rooms / restaurants, please use their existing sound system. Otherwise, talk to us to hire our professional sound system for outdoor areas / large function venues!)
– Huge selection of songs from our party playlist!
– Brings out the party atmosphere!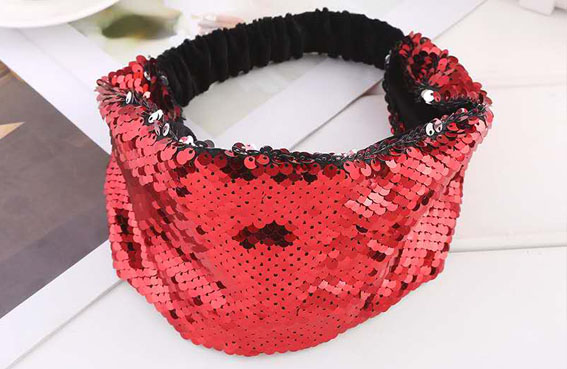 3. GLITTER HAIR ACCESSORIES FOR ALL KIDS
– 20 x Glitter Hairband Accessories will be given out to all kids to complete their fabulous doll look!
– Kids get to wear them on the spot and look fantastic!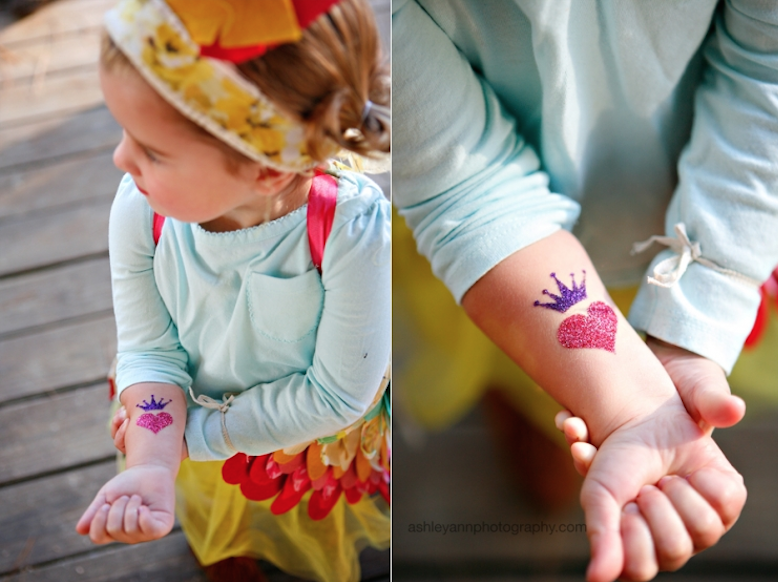 4. FABULOUS GLITTER TATTOO
– 2 hours of glitter tattoo for all kids to brighten up the party!
– Adults can request to get 'em too!
– Talk to us to change this to other activity! (Face painting / Balloon sculpting)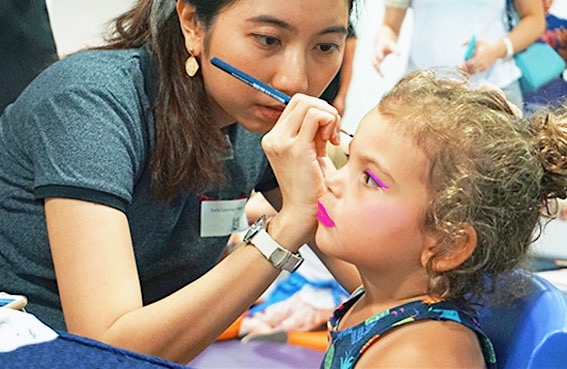 5. O.M.G. PRETTY MAKEUP FOR ALL KIDS
– 2 hours of makeup makeover time for all kids!
– The makeup will be done by experienced team mojo staff!
– Talk to us to change this to other activity! (Face painting / Balloon Sculpting)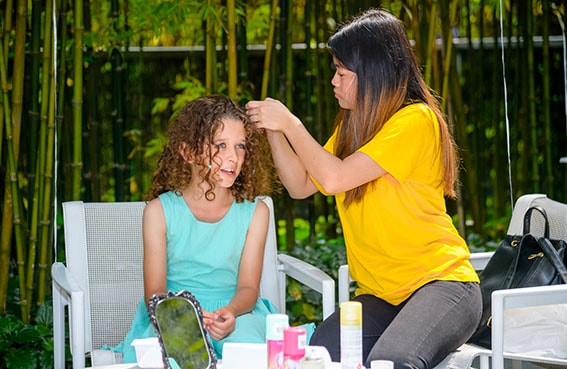 6. O.M.G. HAIR MAKEOVER FOR ALL KIDS
– 2 hours of hair makeover for all kids to doll up and look pretty!
– Kids can have their hair braided or tied like dolls!
– Talk to us to change this to other activity! (Face painting / Balloon Sculpting)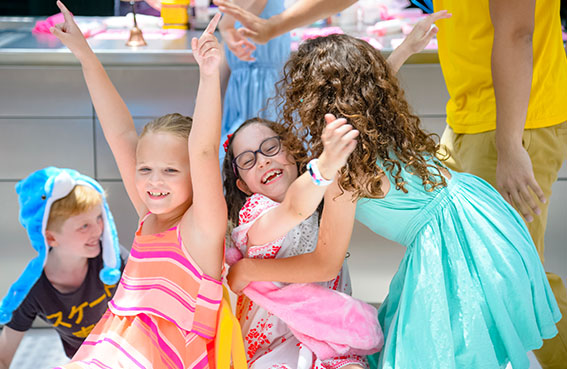 7. FUN AND AWESOME GAMES
– 45 mins of fun and AWESOME games or fashion show with our Party Hosts!
– Choice of 5 games to be played! (Potato Sack, parachute game, limbo, tag game and MANY MORE!!)
– All game props and music provided!
– 3 game prizes will be given to winners!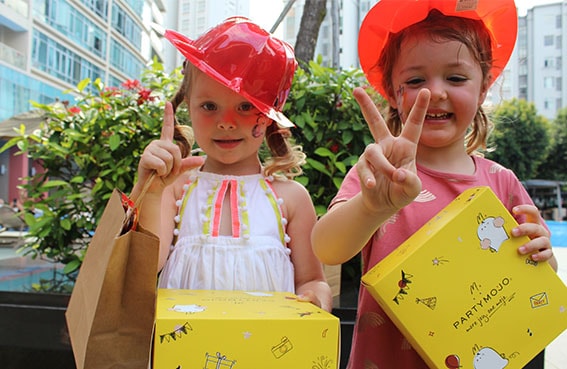 8. GOODIE BOXES FOR ALL
– How can a party missed out goodie boxes? Delight the kids with Mojo Goodie Boxes for all the kids!
– Each goodie box includes a Mini Mojo Pouch, Facial Towel and an adorable Mojo Plushie!
– If you wish to add some of your own goodies in the boxes, simply pass the gifts to our staffs before the party.
– Goodie bags may change without prior notice. Please check with our party planners for more info!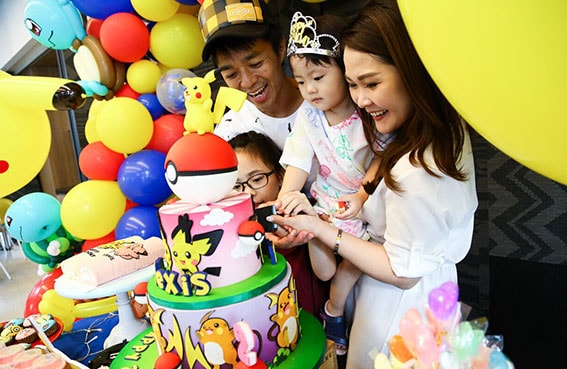 9. CAKE CUTTING CEREMONY
– We will gather all the guests and host the cake cutting ceremony for you!
– We will play the Happy Birthday Song! Talk to us if you have special birthday song to be played at the party!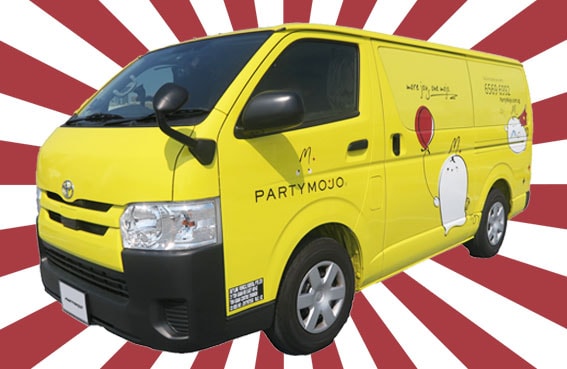 10. ALL SET UP AND DELIVERY INCLUDED
– Leave the hassle and stress to us!
– PartyMojo crew will arrive 2 Hrs in advance to set up the decorations for your party!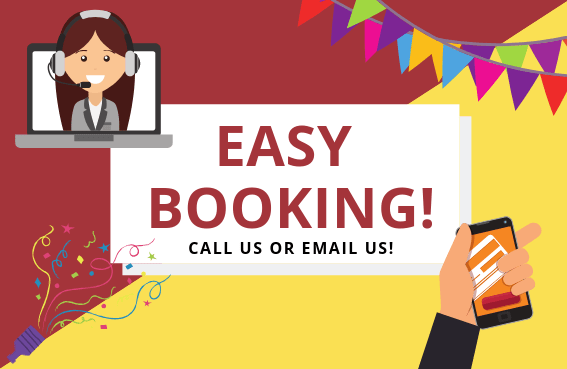 11. EASY BOOKING!!
– CALL: 8160 6622 / 6569 6992
– EMAIL: JASON@PARTYMOJO.COM.SG / YOLANDA@PARTYMOJO.COM.SG
OR SIMPLY CLICK ON THE ENQUIRE / BOOKING BUTTON BELOW AND WE WILL GET BACK TO YOU WITHIN 24 HOURS!
12. ADD ON SQUEAKY CLEAN PACKAGE
Disinfection of party room before party starts of common reachable areas such as tables, chairs and doorknobs!
Manpower to conduct temperature screening and guiding guest on the filling up the e-declaration forms. Declaration forms will record down the temperature, travel history for the last 14 days, name and contact number.
Guests with a temperature lower than 37.5°C will be provided with a green sticker. In the case that guests have a temperature higher than 37.5°C, they will be asked to cool down for 10mins or be asked to return home for safety precaution.
Hand sanitiser for guests to use before entering the party!
—
Client to provide:
A picture of the room for our sales to advice the price.
1 table and 1 chair for the temperature taking.
13. WASH & SHINE ACTIVITY (+$150)
For 30 minutes, the party host will educate the kids on good personal hyigene in a fun and interesting manner with experiments, activities and songs!
Glitter Germ Experiment –

The experiment will involve the kids pouring glitter into a dish filled with water (the glitter will represent the "germs") and next, they will pour a small amount of soap into the dish and excitingly witness how quickly the glitter disperse away from the soap!

7 Steps of Hand Washing Activity –

The host will teach them on the proper 7 Steps of Hand Washing techniques on dry hands while playing a handwashing song to further enhance their learning journey. Please note that the kids handwashing activity will be conducted without water and soap. Unless there is a water point readily available within the facility.

Understanding Bath Hygiene –

This activity will teach the kids about the importance of bath hygiene in a fun manner! Our host will point out the different body parts to scrub eg. armpit, back of knees, feet etc and the kids will be asked to practise along with the game host!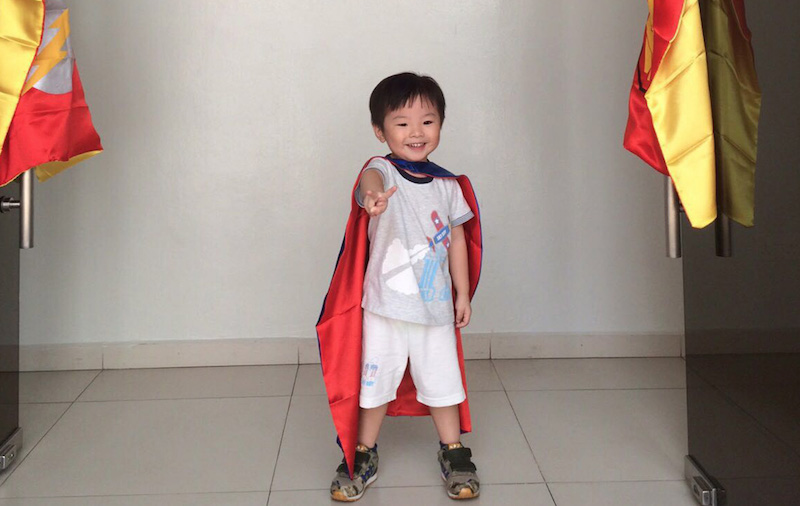 Additional Pax: $15 / Pax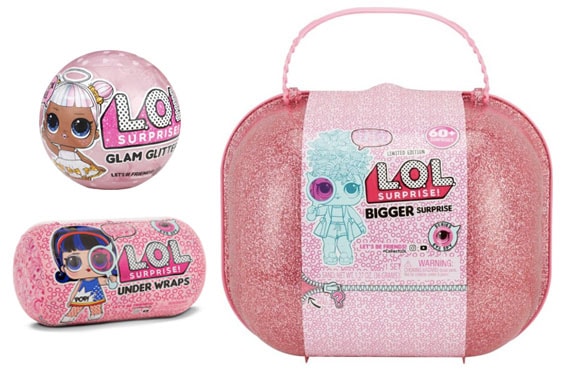 LOL Surprise Doll Surprise Box
Contact us find out more!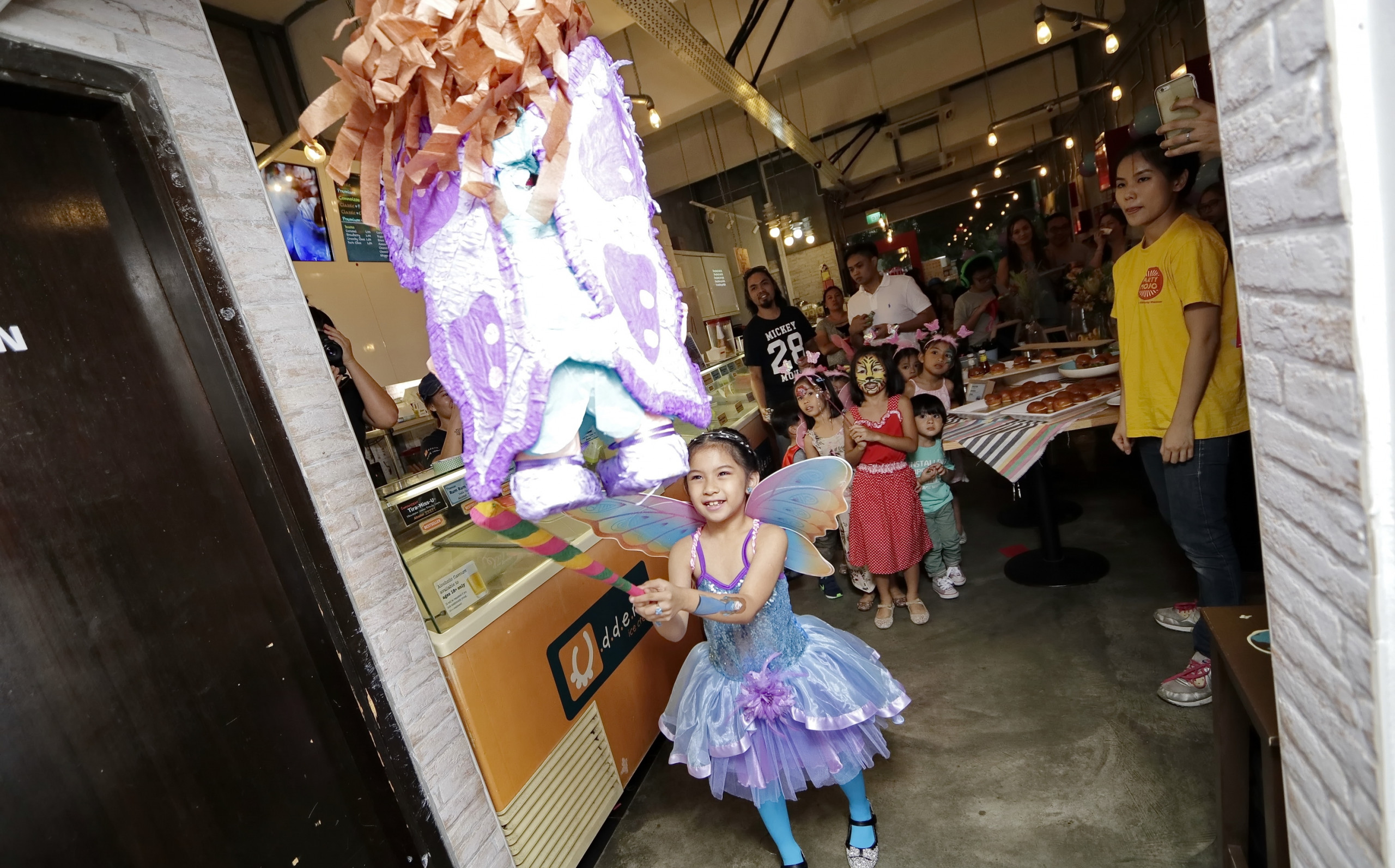 Top up $100 for a themed piñata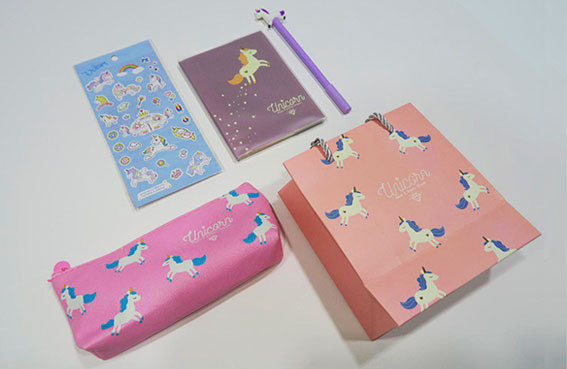 Customized goodie bags are priced at $5 – $10.
Decorations Upgrades
Want more than just the classic theme decorations of standard cloth backdrop and balloon columns?? We heard you! PartyMojo now offers a new range of decoration upgrades for your theme party with 3 options; DELUXE, GRAND and ELEGANCE!
Top 5 reasons why choose PartyMojo!
At PartyMojo, we ensure our customers are always paying the right price for the right quality. Here are the Top 5 Reasons why our corporate clients and birthday guests chose PartyMojo as their choice: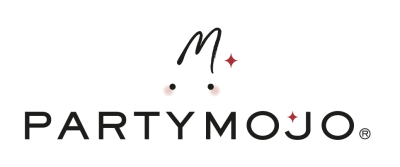 Architect of Joy
Beyond organising personal parties and corporate events, we compose happy experiences. Drawing out the Fun in every Function.

Mojo Formula
We compose joy through full-scale event planning and management following the formula.
Mojo Formula = Ideation + Detailing + Execution

Professionalism
About all, we are guided by our belief system to be prompt, responsible, responsible and always reliable.

Team Mojo
All Mojo manpower undergo strict screenings and practical training before they are assigned to a job post to equip them with product knowledge and good service.

Quality & Taste
We select nothing but the top ingredients and guarantee to excite your tastebuds!
Terms & Conditions
Payment & Extension Terms
All prices quoted are in Singapore Dollars (SGD) and are subjected to 7% GST.
A 100% full payment is required to confirm the booking.
Breakage and damages to any equipments will be charged to client accordingly.
A transport surcharge of $30 is applicable for the following venues: Changi, Tuas, Sentosa, Turf city.
All cheques are made payable to PARTYMOJO PTE LTD.
Payment can be made via bank transfer to: DBS current Acc 003-932293-3 Branch code: 7171-003.
PartyMojo now accepts PayNow! The QR Code can be found at the bottom of the invoice issued.
Extension of Games: $100 for 30 mins
Extension of Face Painting: $80 for 30 mins, $100 for 60 mins
Extension of Balloon Sculpting: $80 for 30 mins, $120 for 60 mins
Extension of Backdrop Rental: $30 for 30 mins
Extension of Mojo Staffs: $30 – $50 for 30 mins
Extensions are solely subjected to PartyMojo's availability and are strictly not negotiable.
Postponing of event can only be done 5 working days prior to the event.
Postponing of event is subjected to a $100 – $150 surcharge, subjected to availability.
50% of invoice charges if cancellation is made more than 5 working days before event time.
100% of invoice charges if cancellation is made 5 working days before event time.
Other Party Terms
Duration of the party is a maximum of 2 hours, excluding 2 hours for set up before the event.
PartyMojo staffs will not be responsible for putting up the client's own decoration during set up time.
PartyMojo staffs will not be responsible for the teardown of balloon decorations for any packages.
PartyMojo will not be liable for cleaning up of any mess created by the activities/party guests.
PartyMojo reserves the right to cease the party immediately if the client verbally abuses any of our staffs. In the event that the client's guest verbally abuses a PartyMojo staff, PartyMojo staff will inform the client immediately. If the abuse does not cease, PartyMojo reserves the right to leave the event immediately.