Contact our PartyMojo office at 65696992 or Sales 81606655 / Yolanda 

81606622

 

to enquire now! Drop us a quick email at

[email protected]

today for your very own Chipolatas Live Station! Click here for the full list of food stations.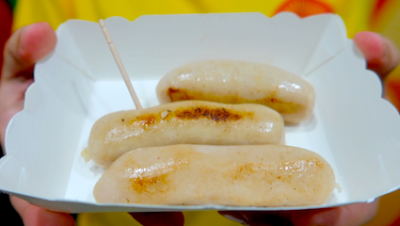 "Sausages from France? Yes, you heard right! Chipolatas originated from France! And no, you don't need to lay it on a fine porcelain plate and cut it piece by piece like dining in a five star hotel. Chipolatas is one of the more casual French foods that you can savour while moving around and having chit chats at a party. With most party foods deeply fried like fries, nuggets and wings, Chipolatas bathed in warm caramelised honey sauce does give your palettes a pleasant surprise. Don't miss out the chance to try them out in your events!"
Pax
Chipolatas Live Station
100
$400

(NOW:$350)

200
$550

(NOW:$500)

300
$600
Subsequent
$150
*Delivery surcharge of $55 is applicable for Changi, Tuas, Jurong Island and Sentosa
If you're holding a large-scale event unsure of how many machines to rent, PartyMojo is here to your rescue! With over 30 in-house Machine Stations and a huge team of Mojo SuperStaffs, no more stress! PartyMojo offers a huge discount for long hours Machine Station rentals! 
What's required from me if I hire PartyMojo's Chipolatas Live Station
Simply provide us a table and a powerpoint and we're good to go! Tables are available for rental at $20 too!!
I need to cater to 500 people in an hour, can you do it?
No problem! We can cater to as many people as you want in the hour. This can be done so by adding more stations and manpower! Simply call or email to enquire with your event details and you will get a quotation within a day!
Our Team
PartyMojo hires only young, lively and presentable manpower!

Our Reliability
PartyMojo's arrives punctually half an hour before event for set up. Please refer to our FAQs for PartyMojo's service and delivery protocol.

Our Scalability
With over 30 machines in store, we cater to big or last minute bookings.

Our Quality & Taste
Leave it to us to excite your tastebuds!

Your Needs are Ours
We cater what is best for your party, choices, wants and must haves. We got you!
PartyMojo's Carnival Food Stalls
Chipolatas Live Station is Most Suitable For
Our Corporate Clients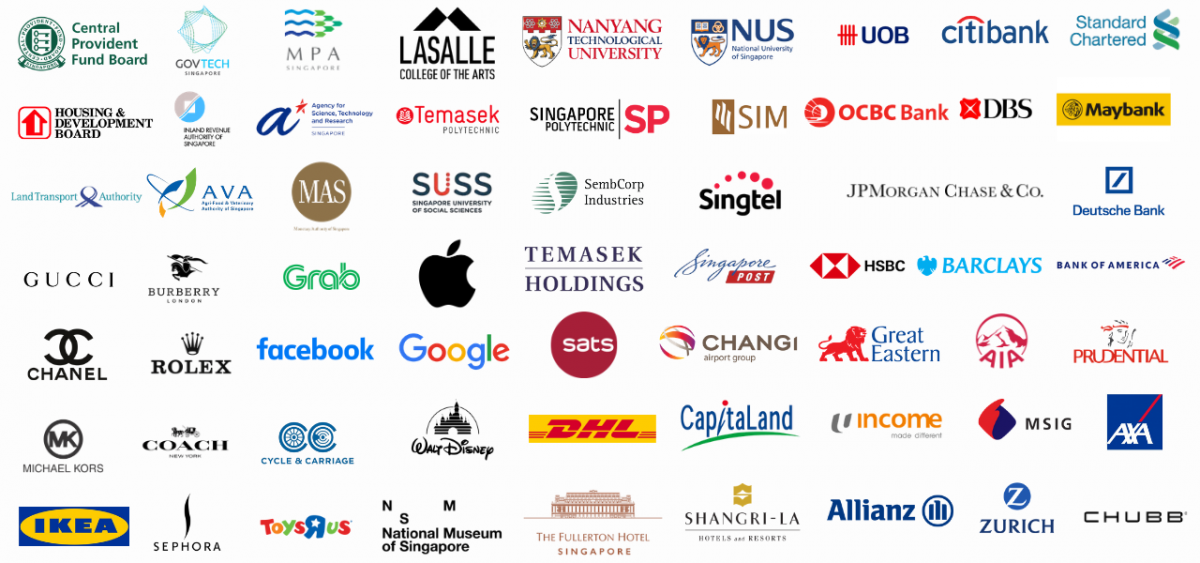 Send us your enquiry below
Chipolatas at your events!
Ever been to one of those food festivals with small independent stalls serving an exotic array of international cuisines? Such events usually adopt a more casual al fresco dining style where guests could just be standing by some bar tables chit chatting and eating with their bare hands. Fancy such a fine ambience for your next event? Consider having PartyMojo's Chipolatas Live Stations to help you with it! Chipolatas can be served casual like on disposal plates but still giving your guests a taste of exotic foreign cuisines, the perfect choice if you want an event to be laid back but special at the same. So wait no more and add some Chipolatas flavour to your next event! We promise it won't look cheap despite its name.
How Chipolatas are served?
Chipolatas are essentially sausages but made smaller, thinner and spicier. The sausages are sealed and frozen while being transported to your event so that they are kept fresh to be prepared as Chipolata sausages later. The Chipolatas Live Stations at your event will have our friendly and efficient Mojo SuperStaffs grill Chipolata sausages right in front of you whenever you approach them for an order! Yes, you can have as many of them as you wish! Sounds exciting and satisfying? Well wait no longer and get the Chipolatas Live Station today!
Why have Chipolatas at your event?
Chipolatas might not be as common or popular as nuggets, drumsticks and fries at parties but it could be a pretty fancy snack to be added to the list given the rich culture and heritage that accompanies it. The sausages are really convenient to nibble at too. Dip them in hot tomato sauce or have them just the way they are, they won't lack flavour with that honey-glazed skin. Contact PartyMojo today and give our Chipolatas Live Station a try at your next event!
Fun fact about Chipolatas!
Chipolata technically originated from France but it's much more diverse than you think it is and here's why. The French term was derived from the Italian word Cipollata. Chipolata also has different renditions peculiar to individual countries such as how it's regarded as part of a Christmas dinner in the UK and a type of breakfast sausage in Australian and New Zealand. Fascinated by its rich heritage and cultural diversity yet? Bet you just got more interested in having it catered for your next event! Enquire with PartyMojo today at 6569 6992 or 6569 6998 about catering our Chipolatas Live Station!
Terms & Conditions
Payment Terms
All prices quoted are in Singapore Dollars (SGD) and are subjected to 8% GST.
A 100% full payment is required to confirm the booking.
Breakage and damages to any equipments will be charged to client accordingly.
A transport surcharge of $30 is applicable for the following venues: Changi, Tuas, Sentosa, Turf city.
All cheques are made payable to PARTYMOJO PTE LTD.
Payment can be made via bank transfer to: DBS current Acc 003-932293-3 Branch code: 7171-003.
PartyMojo now accepts PayNow! The QR Code can be found at the bottom of the invoice issued.
Postponing of event can only be done 5 working days prior to the event.
Postponing of event is subjected to a $100 – $150 surcharge, subjected to availability.
50% of invoice charges if cancellation is made more than 5 working days before event time.
100% of invoice charges if cancellation is made 5 working days before event time.
Other Terms
PartyMojo will not be liable for cleaning up of any mess created by the activities/party guests.
PartyMojo reserves the right to cease the party immediately if the client verbally abuses any of our staffs. In the event that the client's guest verbally abuses a PartyMojo staff, PartyMojo staff will inform the client immediately. If the abuse does not cease, PartyMojo reserves the right to leave the event immediately.