Old is the new in thing! Brace yourselves because PartyMojo is going Old School Party! Introducing our long awaited Traditional Game Booths! Let us walk you down memory with all your favourite childhood games that never got old! Exhilarate the recollection of fun with your young ones by participating in PartyMojo's traditional games that you can have at your very own carnival and party!
Contact our PartyMojo office at 65696992 or Sales 81606655 / Yolanda 

81606622

 

to enquire now! Drop us a quick email at sales@partymojo.com.sg today!
Fun Traditional Game Booths for Rental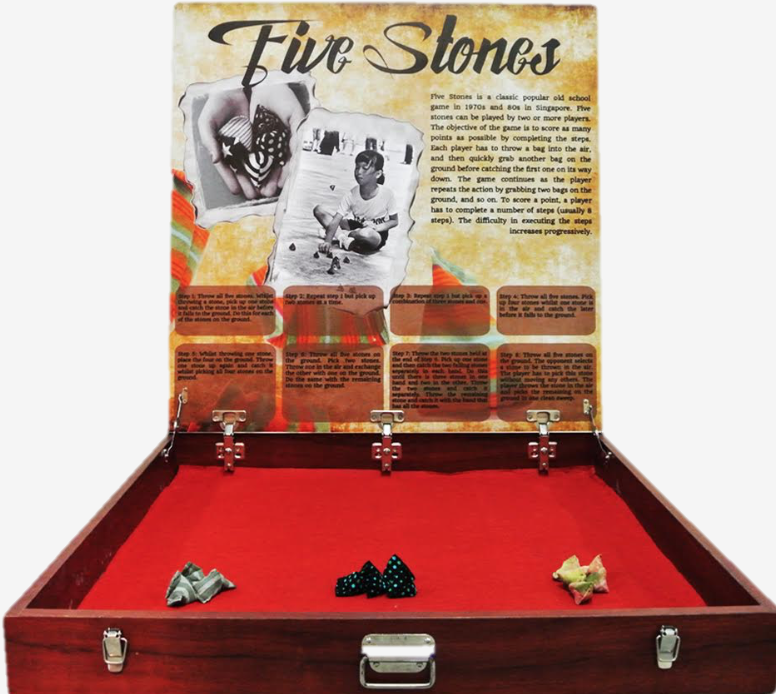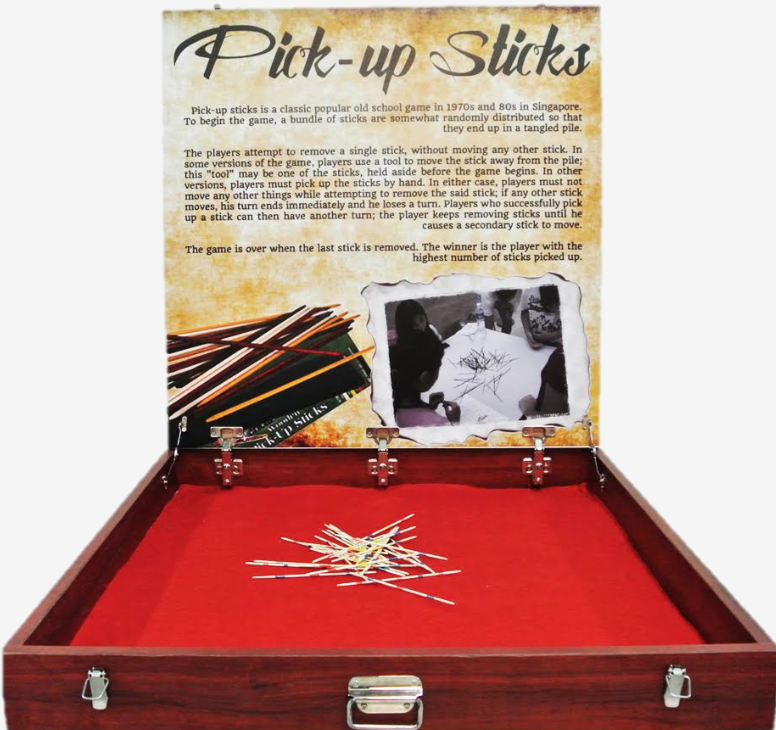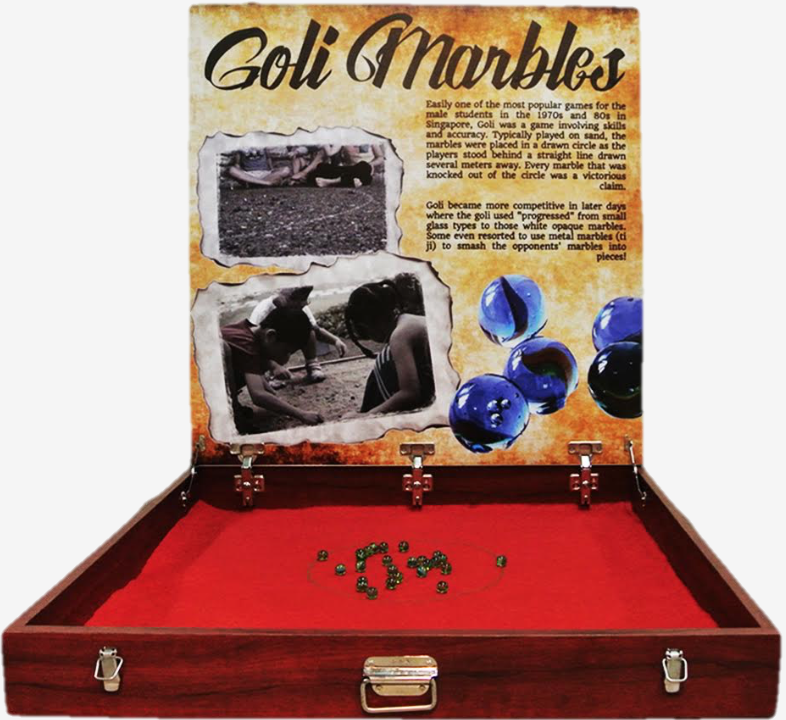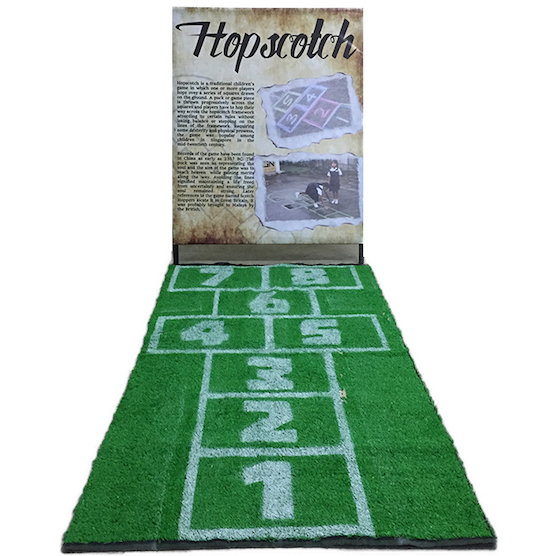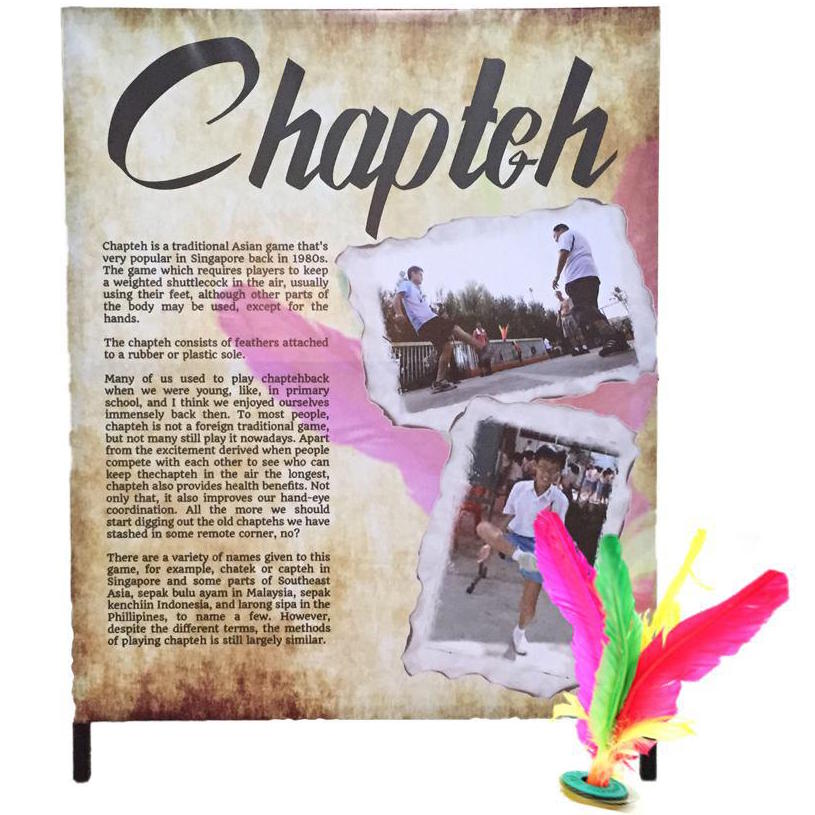 Our Traditional Game Booths consist of Table Top Games and Stand-alone Games. Each booth requires one table. Additional sets in one booth are available upon request, if the space accommodates. Scroll down to find out more about each game!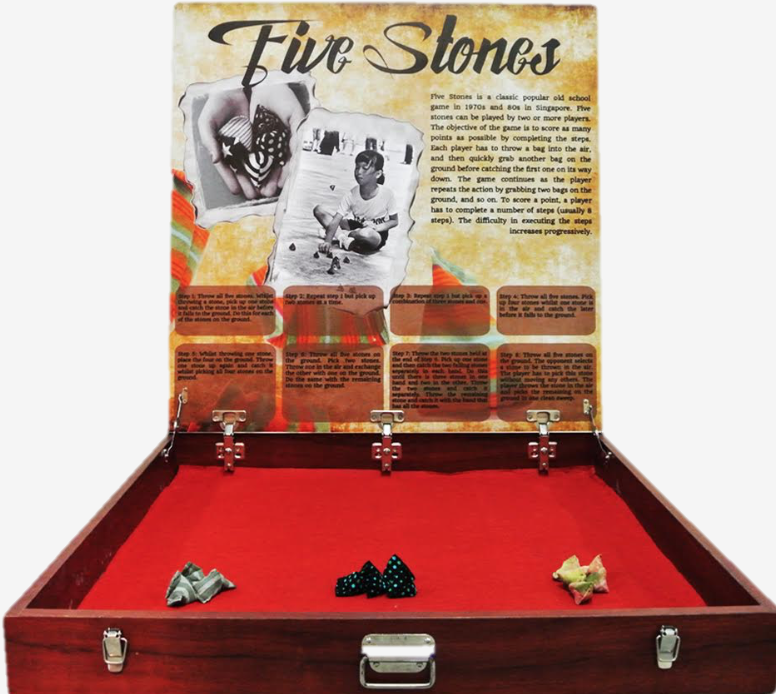 Have you ever tried your hands on the Five Stones? This traditional game of Five Stones is not as simple as you would think! Set up by a 3 by 3 ft wooden station with a game instructional board, we require a 2 by 2 metre space on a table, and you can start playing! Call your friends too, because this game has a multi-player option!
Gotta catch 'em all!
Pokemon is not the only thing to catch 'em all, try Five Stones! Beginning with throwing 1 stone in the air, a player will subsequently (and in the speed of light) grab the remaining 4 stones then come back to grasping the falling stone from the initial throw, but here's the catch: all in one hand! To complete the game, follow through the 8 steps reflected on the instructional board. What are you waiting for?
Logistics Required: 3ft by 3ft table, 2M x 2M space
No. of players: Single / Multiple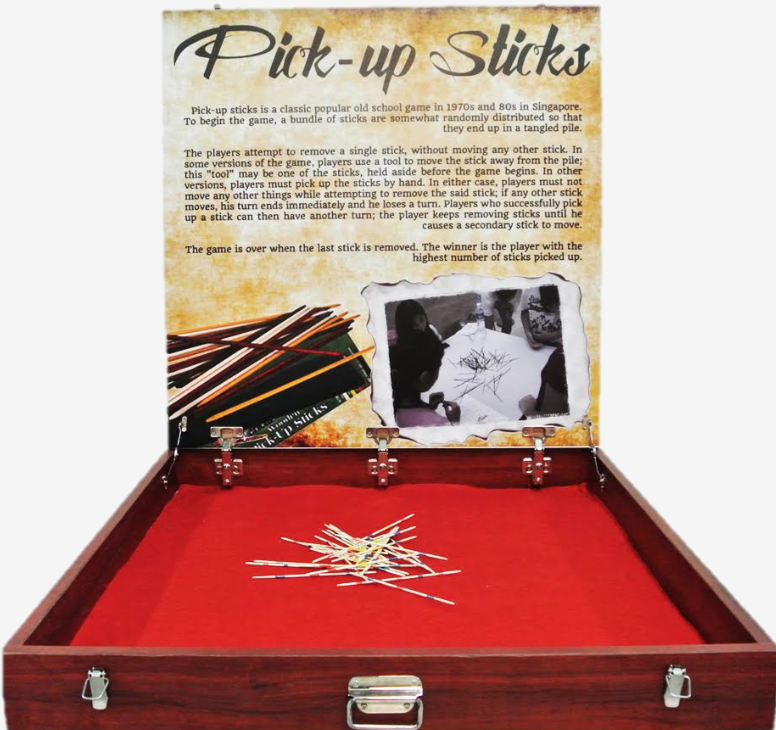 Five, six, pick up sticks! Try your hands at PartyMojo's favourite traditional game, Pick Up Sticks! The play area for this game is a wooden station booth measuring 3 by 3 ft. It comes with an educational instruction board. Spare us a table with space of 2 by 2 meters and we're good to play! Challenge tour buddies to Pick Up Sticks on the multi-player rounds!
Get your hands busy!
A held-up bundle of sticks will be released loose on the game booth, to fall in random directions. All you have to do is remove a stick from the pile, without displacing any other stick! Think it's easy? Take up the challenge!
Logistics Required: 3ft by 3ft table, 2M x 2M space
No. of players: Single / Multiple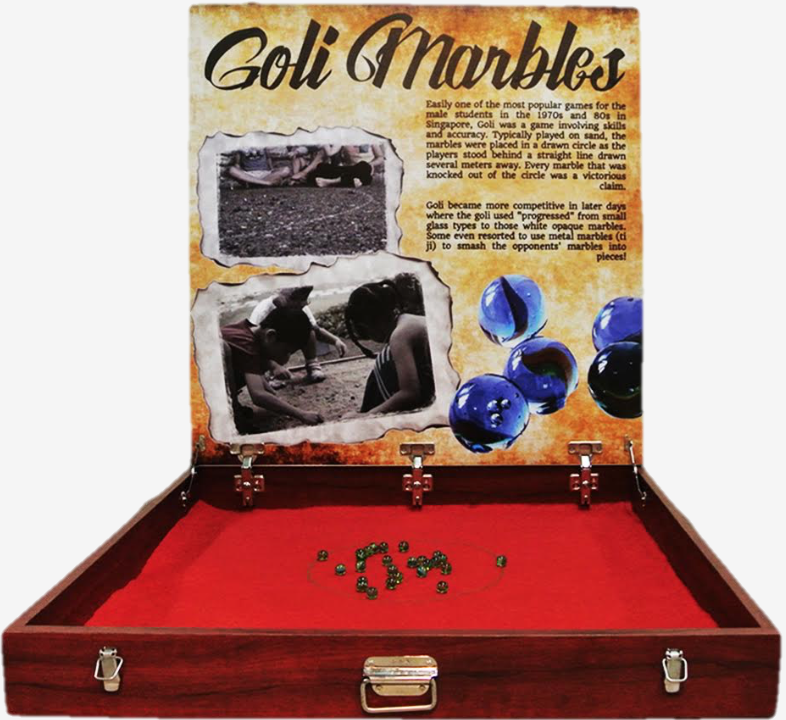 Don't go losing your marbles before trying our Goli Marbles Game! A customized 3 by 3 ft wooden station, PartyMojo's Goli Marbles booth is equipped with an educational instructional board setup! All we need is a 2 by 2 meter space, and one table. This game allows single or multiple player participation!
How to play Goli Marbles?
Easy! With the given coloured marble, aim well and throw it at the non-coloured marbles within the circle on the board. If you succeed in knocking the non-coloured marbles out of the circle, you win a prize! It's that simple!
Logistics Required: 3ft by 3ft table, 2M x 2M space
No. of players: Single / Multiple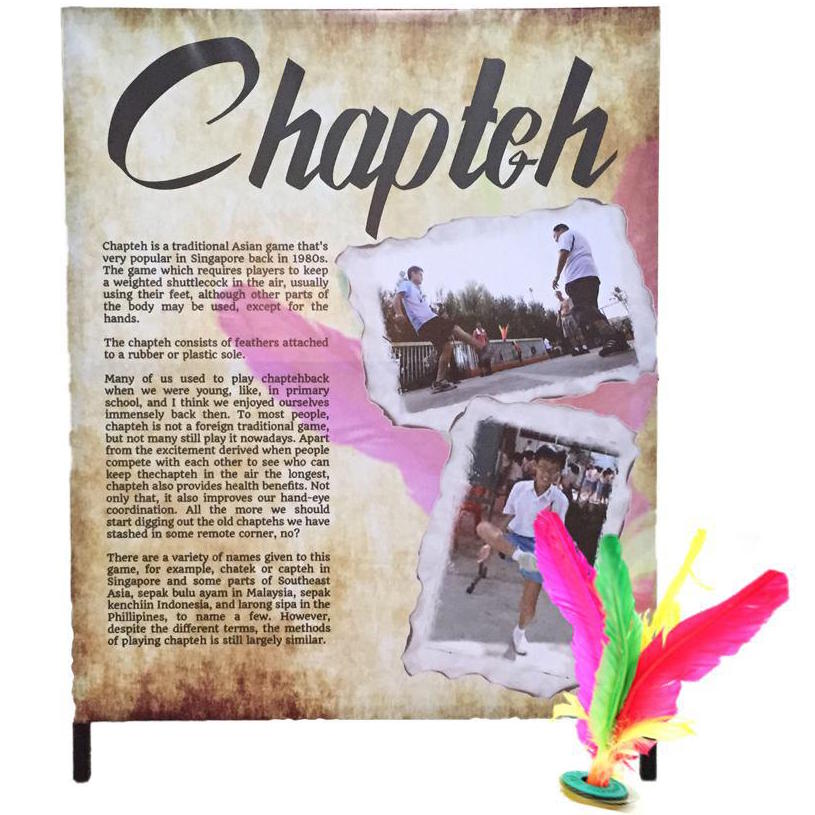 Test yourself to a game of Chapteh, which requires great leg-eye and balance coordination. PartyMojo provides a 1.2 by 1.2 meter A-stand educational instructional board. The game requires a minimum ground space of 2 by 2 meters. Call all your friends because the multi-player game is on!
Unleash the Champ-teh in you!
For single-player option, you need to first throw the Chapteh in the air, then kick it repetitively, without letting it touch the ground! If you manage to go 10 kicks successfully, you win a prize! If you're on board with friends, the alternative is to kick the Chapteh around, to your friends, without letting it fell to the ground. 10 passes will win you and your friends a prize each!
Logistics Required: 2M x 2M space
No. of players: Single / Multiple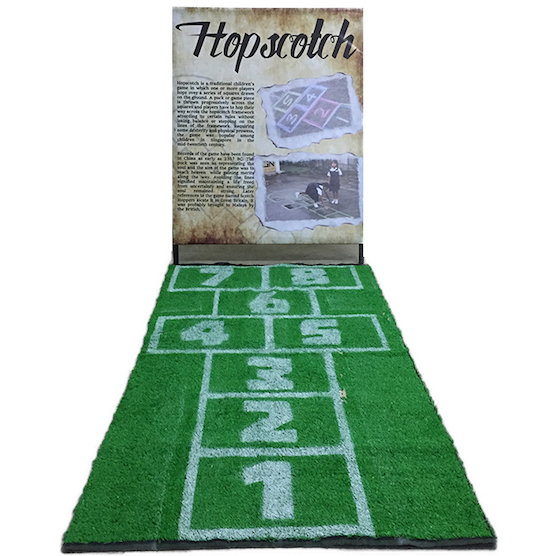 Hoppity hop, hop! PartyMojo's most popular Traditional Games among the children is now available at your event! The Hopscotch station will be set up using number stickers and tapes. All that is required is a 3 by 2 meter ground space for the setup! Call upon your bunny friends and hop your way to happiness!
How-now?
Beginning from the starting point, each player will toss a small object onto the numbered spaces within the outline of the rectangles on the ground, then hop through the spaces to retrieve the objects. It may sound simple… but try your best not to go off balance!
Logistics Required: 3M x 2M space
No. of players: Single / Multiple
Terms and conditions
– All prices quoted are in Singapore Dollars (SGD).
– A 50% non-refundable deposit is required to confirm the event.
– Breakage and damages to any equipments will be charged to customer accordingly.
– All cheques are made payable to PARTYMOJO PTE LTD.
– Deposit can be made via bank transfer to DBS current Acc 003-932293-3 Branch code: 7171-003
– All prices are strictly fixed and non-negotiable.
– A transport surcharge of $20 is applicable for inaccessible venues like Changi, Tuas, Sentosa, Turf city.
– The balance 50% payment is to be made in cash strictly on event day before the start of event.
– In the event that cash payment cannot be prepared before the start of event, 100% full payment should be made to PartyMojo 3 working days prior to the event.
– 50% Deposit will be forfeited upon cancellation of event, 100% full payment will be required if the event was cancelled within 2 working days to the event.
– Postponing of event is subjected to a $100 surcharge, subjected to availability, otherwise, client can choose to cancel the event and deposit paid will be forfeited.
– Postponing of event can only be done 2 working days prior to the party.