Colour your life with PartyMojo today! Give your child the party of Rainbows and Butterflies they've always dreamed of! PartyMojo is elated to share our Art & Craft Packages, the best deals you'll have for your upcoming parties! Get creative, colourful, and get artsy fartsy with PartyMojo's exclusive Art and Craft Package at your kids' Birthday Party today! Whether you like painting, making, or sand art creating, get our Art & Craft Birthday Party Package!
BENEFITS OF ART AND CRAFT FOR KIDS AT YOUR PARTY!
Fun, bonding and Educational – Apart from the usual party entertainments for the children, why not try something fun and educational. The children would love to get together to create their own masterpieces!
Bilateral Coordination – Crafts such as coloring, drawing, cutting, will require the children to use both of their hands at the same time. This skill is crucial in their growth as it helps in writing, typing and many more!
Fine Motor Coordination order to draw shapes, cut patterns, and hand writing, children are required to use their fine motor coordination. These skills similarly translate to other areas of their lives, such as dressing ,eating, and in the academic setting.
Self regulation – Crafts that require drying require waiting! This is a great lesson for you child to demonstrate self control and patience!
Self esteem booster – Completing the crafts successfully will give them a great sense of accomplishment and pride! What's even better: your little guests get to bring their masterpieces home to flaunt to their family and friends! So hesitate no more and contact us today to find out more on our art and craft packages!
Top 5 reasons why choose PartyMojo!
At PartyMojo, we ensure our customers are always paying the right price for the right quality. Here are the Top 5 Reasons why our corporate clients and birthday guests chose PartyMojo as their choice: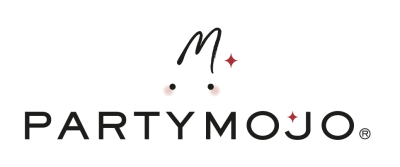 Architect of Joy
Beyond organising personal parties and corporate events, we compose happy experiences. Drawing out the Fun in every Function.

Mojo Formula
We compose joy through full-scale event planning and management following the formula.
Mojo Formula = Ideation + Detailing + Execution

Professionalism
About all, we are guided by our belief system to be prompt, responsible, responsible and always reliable.

Team Mojo
All Mojo manpower undergo strict screenings and practical training before they are assigned to a job post to equip them with product knowledge and good service.

Quality & Taste
We select nothing but the top ingredients and guarantee to excite your tastebuds!
The mojo behind Mojo Team
Quality & Affordable Services
Professionally Trained Staff

More Than 70 Live Food Stations

Fun Filled Themed Packages
Cash / Cheque / Credit Card Payments
Terms & Conditions
All prices stated are before 7% GST, unless otherwise stated
50% Deposit is required for booking of all events
Parental supervision is required for kids aged 4 and below.
Set up is strictly 60 mins prior to the start of the event. In the event that PartyMojo team is required to arrive earlier, it will be chargeable at $30 per 30 mins
PartyMojo team will only be responsible for setting up of decoration and art materials stated in the invoice and will not be obliged to put up any decorations or settings provided by the client.
Duration of party is maximum of 2 hours, excluding set up time. For extension of total event duration, not including extension charges of services, it is charged at $40 / 30 mins for extensions told to us 5 working days in advance. For last minute extension, it is charged at $50 / 30 mins, subjected to availability.  For last minute extension of total event time, it should be told to us at least 1 hour prior to the event end time.
PartyMojo staffs will not be liable for cleaning up of any mess created by the activities/party guests.
Unsure about terms and conditions? No worries as our friendly sales staff are here to help! Simply click on the enquire button and we will get in touch with you shortly!