Contact our PartyMojo office at 65696992 / Sales 

81606655

  / Yolanda 

81606622

 

to enquire now! Drop us a quick email at

[email protected]

today for your very own popcorn chicken live station!
Who doesn't love these tiny bite sized chicken! We can almost promise you that all of your guests, toddler, teenager, adult, mommy, daddy, grandma and grandpa would love PartyMojo's popcorn chicken; there's no reason not to love it! Furthermore, we have various sauces for you to dip the popcorn chicken!
Popcorn Chicken Live Food Station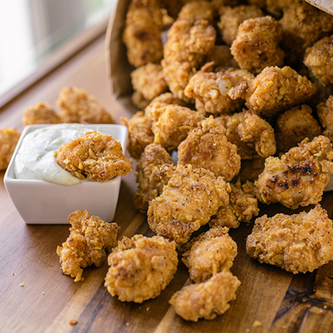 "We decided to spice up the normal popcorn chicken by allowing a top up for unique sauces! Do contact us for the latest sauces ranging from nacho cheese to sambal chilli!"
 Hours
Popcorn Chicken Station
1 
$400 (

Now: $360

)
2 
$600 (

Now: $520

)
3
$760 (

Now: $680

)
Subsequent
 $160
*Delivery surcharge of $55 is applicable for Changi, Tuas, Jurong Island and Sentosa
If you're holding a large-scale event unsure of how many machines to rent, PartyMojo is here to your rescue! With over 30 in-house Machine Stations and a huge team of Mojo SuperStaffs, no more stress! PartyMojo offers a huge discount for long hours Machine Station rentals! 
How many servings can you serve in an hour?
We can cater up to 100 servings in an hour.
What's required from me if I hire PartyMojo's Popcorn chicken station?
Simply provide us a table and a powerpoint and we're good to go! Table are available for rent at only $10!
I need to cater to 500 people in an hour, can you do it?
No problem! We can cater to as many people as you want in the hour. This can be done so by adding more stations and manpower! Simply call or email to enquire with your event details and you will get a quotation within a day!
Are the popcorn chicken Halal?
Yes! Our ingredients are halal!
Video Gallery
"How will the Live Food Station turn out during my event?" Check out our video and see it for yourself!
The Live Food Station will include the following:
Delivery
Set up
All ingredients provided
Manpower to serve
Please note that tables are not included. If you do not have an extra table, let our friendly event advisors know! We provide table rental at $20 each.
PartyMojo's Carnival Food Stalls
Popcorn Chicken Live Station is Most Suitable For
Our Corporate Clients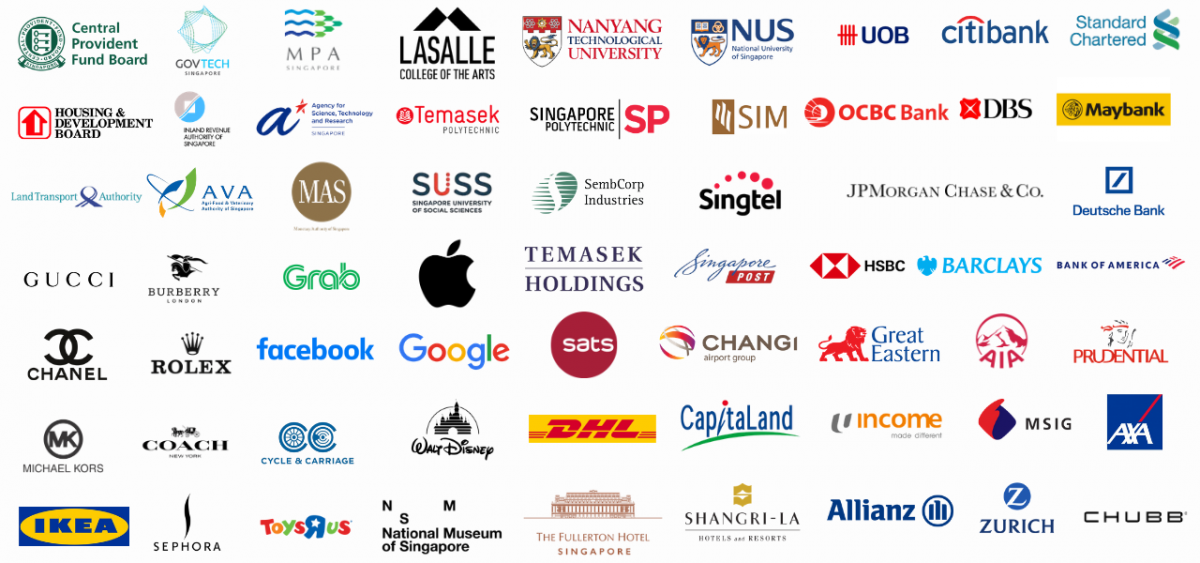 Send us your enquiry below
Popcorn Chicken Live Station at your events!
Bite-sized portions, fried to golden perfection, crispy and juicy mouth after mouth, that's popcorn chicken for you! PartyMojo's popcorn chicken are highly addictive, and hard to stop after just one piece! They also come with various sauces to dip your little golden bites into, so you can enjoy them to the fullest according to your preferences. Doesn't that sound delicious already? Why not have these Popcorn Chicken Live Station at your next event!
How are our Popcorn Chickens served?
These popcorn chickens are served fresh right out of the fryer, ready for you to pop them into your mouth! Frying would be done by our friendly Mojo SuperStaffs, so you can sit back and eat to your fill! With an additional top-up, you can also get to enjoy these delicious bites with your favourite condiments, from nacho cheese to sambal chili.
Why have Popcorn Chicken Live Station at your events?
Popcorn chickens are delicious and good for sharing! These bite-sized pieces are well-loved by all ages, as they are easy to eat for both the young and the adults. They are also portioned to a suitable serving size, such that everyone can get their share of these delicious golden bites! Contact PartyMojo to get these Popcorn Chicken Live Station at your next event.
Fun fact about Popcorn Chicken!
Did you know, popcorn chickens were originally developed by food technologist Gene Garliardi of KFC. Over the years, popcorn chicken have amassed a huge following and are highly-favoured by the public, available at many public food places. With popcorn chicken being a crowd favourite, don't you want to have the Popcorn Chicken Live Station at your next event? Direct your enquiries to PartyMojo today at 6569 6992 or 6569 6998 to know more!
Terms & Conditions
Payment Terms
All prices quoted are in Singapore Dollars (SGD) and are subjected to 8% GST.
A 100% full payment is required to confirm the booking.
Breakage and damages to any equipments will be charged to client accordingly.
A transport surcharge of $30 is applicable for the following venues: Changi, Tuas, Sentosa, Turf city.
All cheques are made payable to PARTYMOJO PTE LTD.
Payment can be made via bank transfer to: DBS current Acc 003-932293-3 Branch code: 7171-003.
PartyMojo now accepts PayNow! The QR Code can be found at the bottom of the invoice issued.
Postponing of event can only be done 5 working days prior to the event.
Postponing of event is subjected to a $100 – $150 surcharge, subjected to availability.
50% of invoice charges if cancellation is made more than 5 working days before event time.
100% of invoice charges if cancellation is made 5 working days before event time.
Other Terms
PartyMojo will not be liable for cleaning up of any mess created by the activities/party guests.
PartyMojo reserves the right to cease the party immediately if the client verbally abuses any of our staffs. In the event that the client's guest verbally abuses a PartyMojo staff, PartyMojo staff will inform the client immediately. If the abuse does not cease, PartyMojo reserves the right to leave the event immediately.