Fried Oreo Live Food Station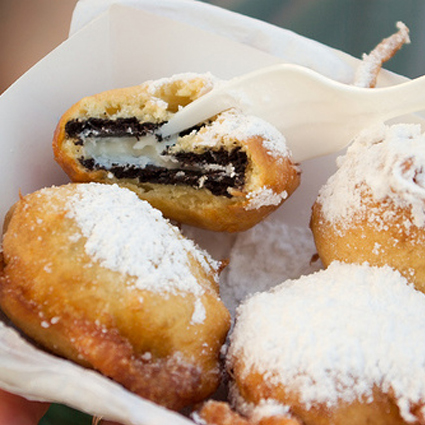 Snacks like Oreos, also known as "Milk's Favorite Cookie" are already the perfect creation to be enjoyed by all, Twist, Lick, Dunk! What can possibly be a better way to savour it you asked? We have the solution for you. Introducing the Fried Oreo Live Station! Deep fried with our own batter, it's crispy on the outside and soft in the inside. You wouldn't be reading till here if you aren't interested at all, try it today!
 Hours
Fried Oreo Station
2
Now $400 (U.P: $460)
3
Now $550 (U.P: $610)
4

Now $700

(U.P: $760)
Subsequent
$150
*Delivery surcharge of $55 is applicable for Changi, Tuas, Jurong Island and Sentosa
If you're holding a large-scale event unsure of how many machines to rent, PartyMojo is here to your rescue! With over 30 in-house Machine Stations and a huge team of Mojo SuperStaffs, no more stress! PartyMojo offers a huge discount for long hours Machine Station rentals! 
Is the Fried Oreo Station Free flow? How many servings can you serve in an hour?
Yes it's absolutely free flow! We can cater to 50 – 60 servings in an hour. We can also serve 80 – 90 servings in an hour if the serving size is reduced!
What's required from me if I hire PartyMojo's Fried Oreo Station?
Simply provide us a table and a powerpoint and we're good to go!
I need to cater to 500 people in an hour, can you do it?
No problem! We can cater to as many people as you want in the hour. This can be done so by adding more stations and manpower! Simply call or email to enquire with your event details and you will get a quotation within a day!
Are the Fried Oreo Halal?
Yes, all ingredients used are halal certified!
Video Gallery
"How will the Live Food Station turn out during my event?" Check out our video and see it for yourself!
The Live Food Station will include the following:
Delivery
Set up
All ingredients provided
Manpower to serve
Please note that tables are not included. If you do not have an extra table, let our friendly event advisors know! We provide table rental at $20 each.
PartyMojo's Carnival Food Stalls
Fried Oreo Live Station is Most Suitable For
Our Corporate Clients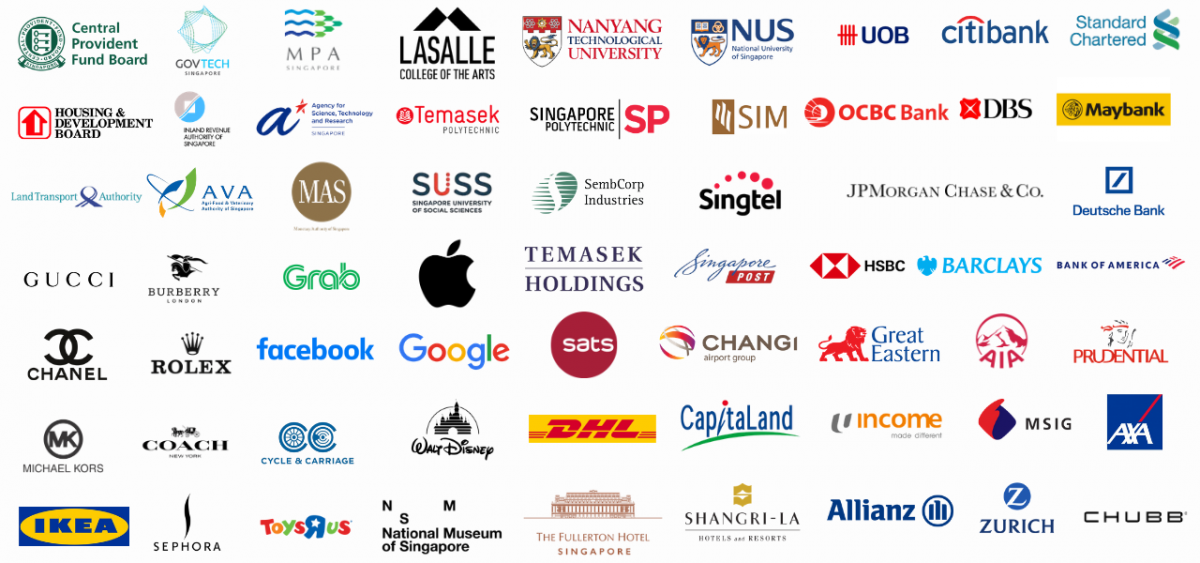 Send us your enquiry below
Fried Oreo station at your events!
PartyMojo's Live Fried Oreo Station is perfect for any occasion, be it a special private party for friends and family, or large-scale events involving tens and even hundreds of guests, such as CC and RC events, even corporate family day events as well as roadshows! We always go beyond, out of the box, and into the wild, just for you! Besides our fantastic fried Oreo, PartyMojo also does masking of machines and brand packaging of your own design! Now your guests can fill up and be enlightened with brand awareness at the same time. Out with the sweets and the conventional snacks; make way for the new, long-awaited scrumptious fried Oreos. Be the first to have PartyMojo's Live Fried Oreo Station at your event today! Sit back and relax while your guests have at PartyMojo's tasty fried Oreos, only at your event!
How are our Fried Oreos served
PartyMojo's Live Fried Oreo Station serves freshly-fried Oreos on the spot! Enjoy hot, crispy tasty tempting Oreos fried with the perfect batter! Each respective station will be manned by one (1) manpower to serve you and your guests! More manpower can be requested (at charge) for crowd control.
Why Fried Oreos live station at road shows / public event?
Whether it's a professional corporate event, casual road show, neighbourhood RC and CC event, fun and friendly family day for the company, the answer to it all is PartyMojo's Live Fried Oreo Station! Everybody loves a little cheat day, a different way of munching on cookies, and a whole load of yumminess! Serve your guests only the best of deals, don't compromise! Surround them with blowing entertainment and fantastic food, and there you have a successful event (then comes the pay raise – PartyMojo does not guarantee this)! Jokes aside, put a name on the brand, put a smile on their faces, and your guests are sure to be back!
Fun fact about Fried Oreos!
Fried Oreos were introduced  by Charlie Boghosian who is also known as, "The Man Who Fries Everything" at Los Angeles County Fair. Since the debut of Fried Oreo, it has now become the carnival mainstay and cult favorite. Hence, this is why you should treat yourself with PartyMojo's Live Fried Oreo Station.
P.S : He also introduced Fried Coke which you can try out for yourself if you're feeling adventurous.
Terms & Conditions
Payment Terms
All prices quoted are in Singapore Dollars (SGD) and are subjected to 8% GST.
A 100% full payment is required to confirm the booking.
Breakage and damages to any equipments will be charged to client accordingly.
A transport surcharge of $30 is applicable for the following venues: Changi, Tuas, Sentosa, Turf city.
All cheques are made payable to PARTYMOJO PTE LTD.
Payment can be made via bank transfer to: DBS current Acc 003-932293-3 Branch code: 7171-003.
PartyMojo now accepts PayNow! The QR Code can be found at the bottom of the invoice issued.
Postponing of event can only be done 5 working days prior to the event.
Postponing of event is subjected to a $100 – $150 surcharge, subjected to availability.
50% of invoice charges if cancellation is made more than 5 working days before event time.
100% of invoice charges if cancellation is made 5 working days before event time.
Other Terms
PartyMojo will not be liable for cleaning up of any mess created by the activities/party guests.
PartyMojo reserves the right to cease the party immediately if the client verbally abuses any of our staffs. In the event that the client's guest verbally abuses a PartyMojo staff, PartyMojo staff will inform the client immediately. If the abuse does not cease, PartyMojo reserves the right to leave the event immediately.