Contact our PartyMojo office at 65696992 or Yolanda 

81606622

 

to enquire now! Drop us a quick email at

[email protected]

today!
Dragon Beard Candy Live Station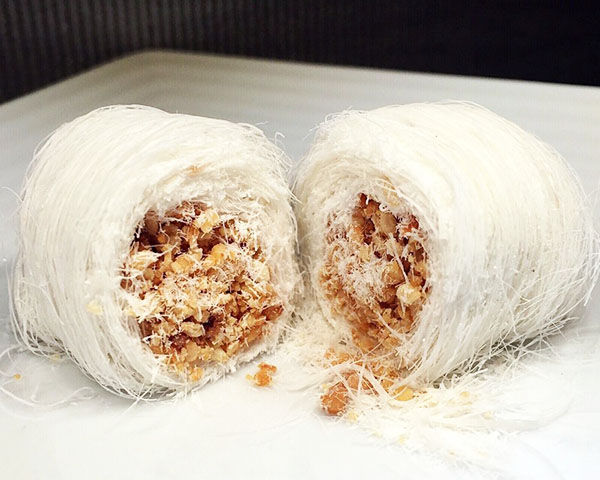 PartyMojo is all about catering to our locals taste buds!! We have Malt Candy Live Station, Ding Ding Candy Live Station, Muah Chee Live Station; how can we forget Dragon Beard Live Station!?
Indulge in this handmade traditional Chinese sweet that consist of wispy sugar-strands that looks like a dragon's whiskers! The candy is shaped into a ring that they fold again and again until they've separated it into thousands of fine "dragon whiskers" before filling in delicious crushed peanuts and deliver off into the mouths of awaiting watchers!
PartyMojo's Dragon Beard Live Station Rental includes free delivery and manpower to serve!
| | 100 Servings |  200 Servings |  300 Servings |
| --- | --- | --- | --- |
| 1 Hour |  $390 |  – | – |
| 2 Hours | – |  $540 | – |
| 3 Hours | – | – | $690 |
| Sub Hours | $150 | | |
*Please note that a delivery surcharge of $55 is applicable for Changi, Tuas, Jurong Island and Sentosa
Holding a large scale event and not sure how many machines or how long a duration you need? Fret not because PartyMojo is here for you! With over 30 in house machines and a big team of Mojo staffs, let us share your burden. We provide a huge discount for long hours, so why not enquire with us today!
What is required from me if I hire Dragon Beard Live Station from PartyMojo?
We will need a small table for us to place the logistics. No tables? No problem!! We provide table rentals at a top-up of $20!
Does it include delivery and manpower?
Yes! Prices stated are already inclusive of delivery, set up and manpower!
Are the food Halal certified?
Yes absolutely! All our ingredients are Halal Certified!
What should I take note of?
Please note that our Dragon Beard Candy contains peanuts.
We have a company event and we need more than 2 hours for 1000 pax, what are the charges?
For large scale events, do contact us for a quotation and we will get back to you within a day!
Are there any discounts for a longer period of rental or if we decide to add this into other packages?
Yes!!! The more you order, the more discount you get! We love discounts as much as you do! Ask us today!!
PartyMojo's Carnival Food Stalls
Dragon Beard Candy Live Station is Most Suitable For
Our Corporate Clients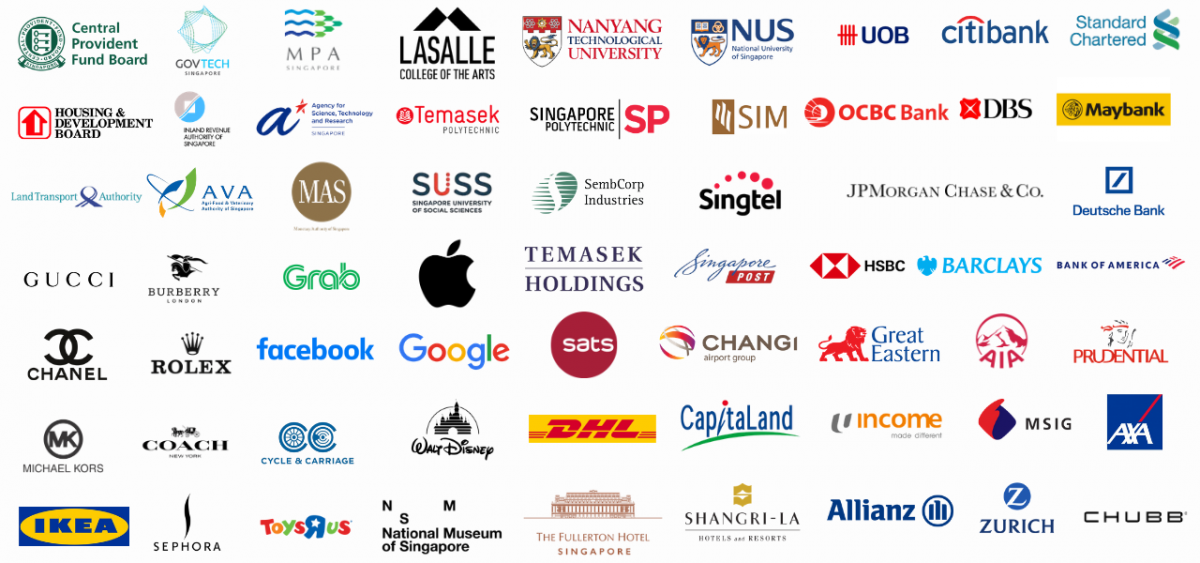 Send us your enquiry below
🍬🐉 Embark on a Sweet Journey: Dragon Beard Candy Extravaganza!
Welcome to the realm of spun sugar and delectable delights, where the ancient art of crafting Dragon Beard Candy comes to life. At Sweet Serenity, our live station is a magical spectacle, inviting you to witness the creation of this delicate confectionery masterpiece.
🌟 The Artistry of Dragon Beard Candy
Behold as our skilled artisans perform a mesmerizing dance with sugar, skillfully pulling and stretching it into the finest threads. Each strand tells a tale of centuries-old craftsmanship and dedication to the sweet art of Dragon Beard Candy.
Nectar of Nature
Savor the essence of nature in every bite. Our live station sources only the finest ingredients, from honey to nuts and exotic flavors, ensuring that each Dragon Beard Candy is a symphony of taste and texture.
Customised Elegance
Personalise your candy creation with a selection of premium fillings. Choose from luscious nuts, silky chocolates, or the subtle embrace of floral notes. Your Dragon Beard Candy, your exquisite creation.
🌐 Global Flavors, Timeless Elegance
Indulge in a fusion of flavors that transcends borders. From traditional Chinese-inspired classics to innovative infusions, our Dragon Beard Candy live station is a celebration of global tastes while staying true to the timeless elegance of this ancient confection.
🔥 Live Crafting Spectacle
Step closer to the alchemy of sweetness. Our live station is a stage where sugar transforms into art before your eyes. Feel the warmth of the candy-pulling process and breathe in the sweet aroma as our artisans weave their magic.
🎉 Sweet Celebrations
Transform any event into a sweet celebration with our Dragon Beard Candy live station. Whether it's a wedding, a corporate affair, or a private gathering, the elegance and allure of this timeless treat add a touch of sophistication to every occasion.
🚀 Elevate Your Sweet Moments
At Sweet Serenity, we believe that every sweet moment is an opportunity for enchantment. Elevate your experience with our Dragon Beard Candy live station – where tradition meets innovation, and every candy is a masterpiece.
Join us at Sweet Serenity and let the magic of Dragon Beard Candy unfold before your eyes!
Terms & Conditions
Payment Terms
All prices quoted are in Singapore Dollars (SGD) and are subjected to 8% GST.
A 100% full payment is required to confirm the booking.
Breakage and damages to any equipments will be charged to client accordingly.
A transport surcharge of $30 is applicable for the following venues: Changi, Tuas, Sentosa, Turf city.
All cheques are made payable to PARTYMOJO PTE LTD.
Payment can be made via bank transfer to: DBS current Acc 003-932293-3 Branch code: 7171-003.
PartyMojo now accepts PayNow! The QR Code can be found at the bottom of the invoice issued.
Postponing of event can only be done 5 working days prior to the event.
Postponing of event is subjected to a $100 – $150 surcharge, subjected to availability.
50% of invoice charges if cancellation is made more than 5 working days before event time.
100% of invoice charges if cancellation is made 5 working days before event time.
Other Terms
PartyMojo will not be liable for cleaning up of any mess created by the activities/party guests.
PartyMojo reserves the right to cease the party immediately if the client verbally abuses any of our staffs. In the event that the client's guest verbally abuses a PartyMojo staff, PartyMojo staff will inform the client immediately. If the abuse does not cease, PartyMojo reserves the right to leave the event immediately.