Introducing our Virtual Team Building Sessions by PartyMojo! With our virtual suite of experiences, we are able to connect our participants across phyiscal boundaries and bring the same level of fun and engagement to your team, family and friends!
Feel free to contact our friendly sales person at 81606655 or 65696992 today!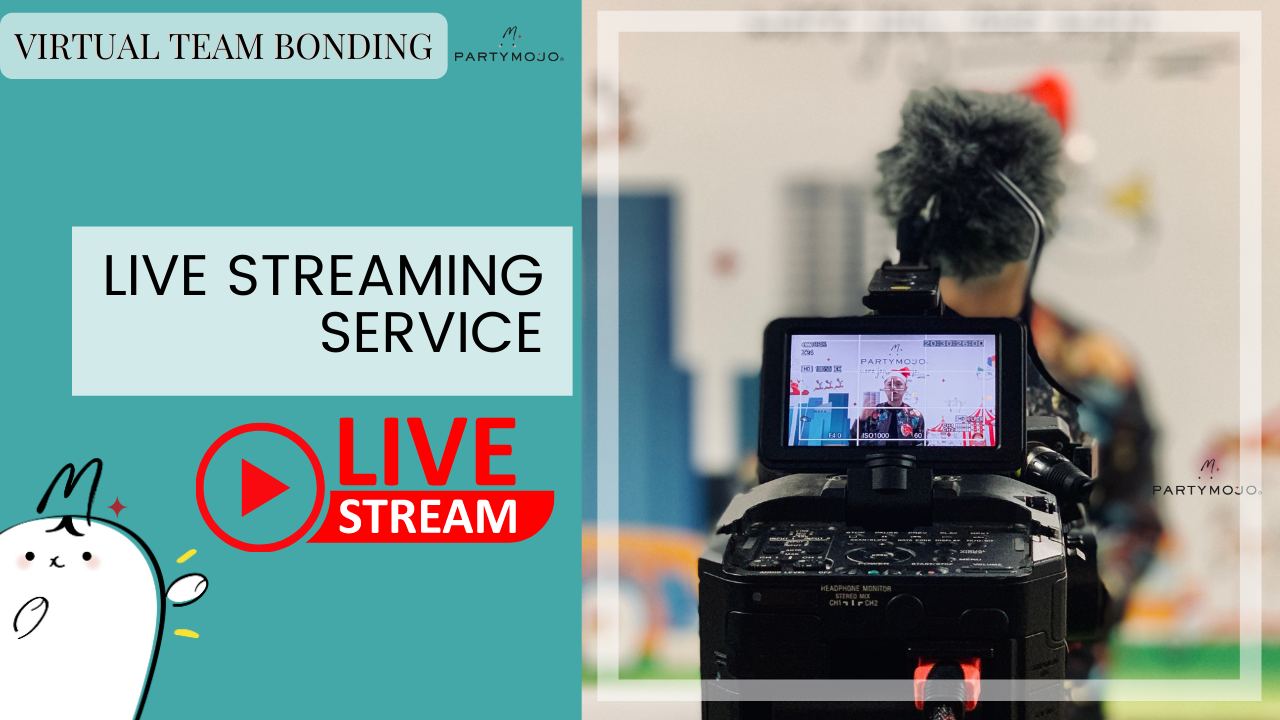 LIVE STREAMING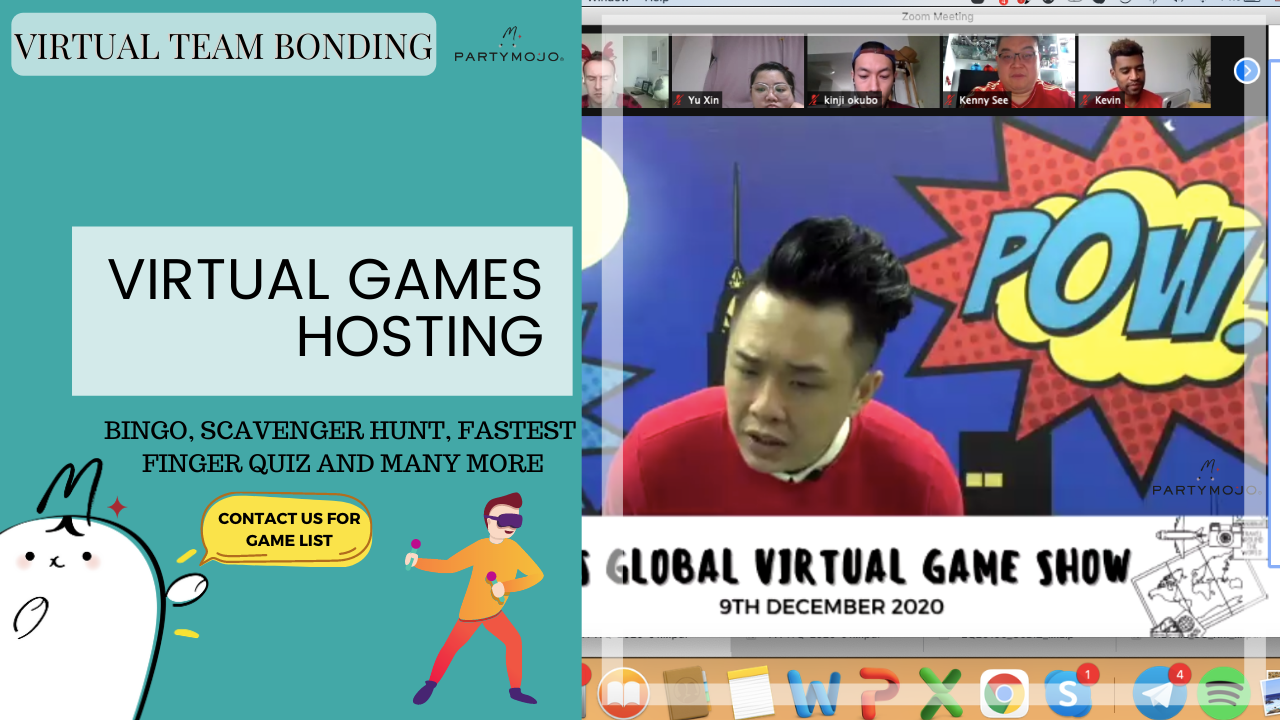 VIRTUAL GAMES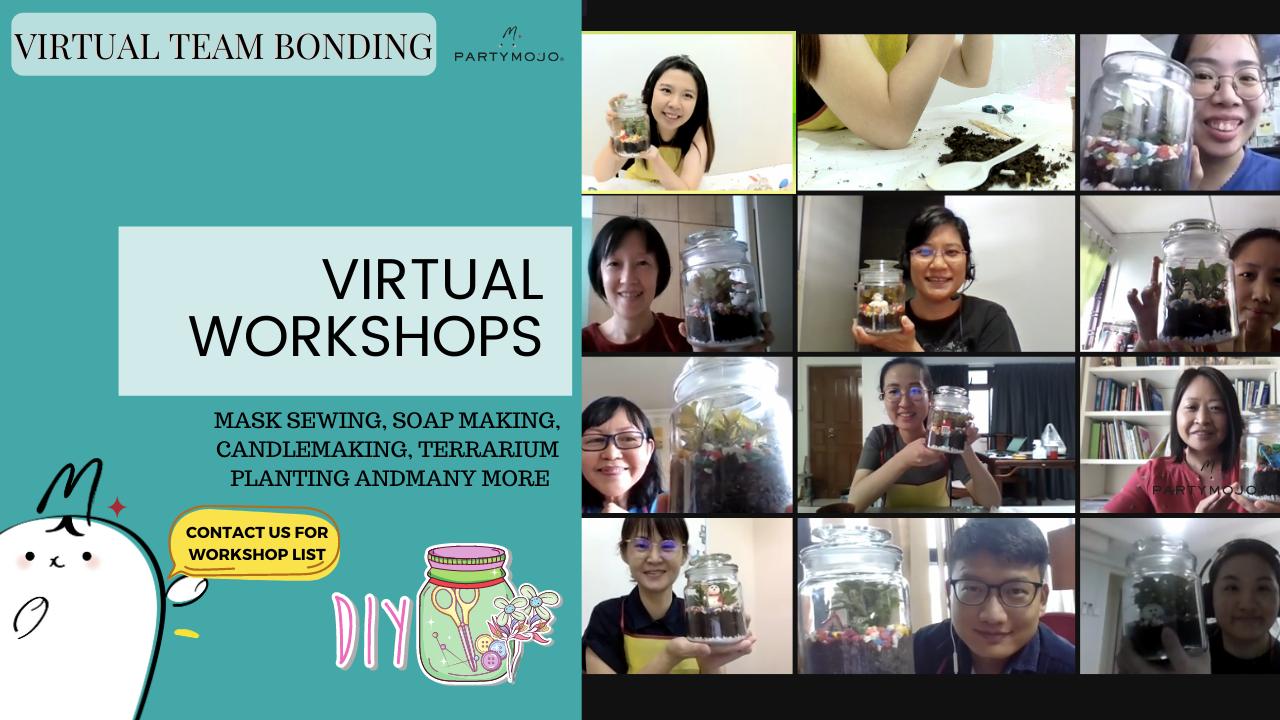 VIRTUAL WORKSHOPS
LIST OF SUGGESTED VIRTUAL GAMES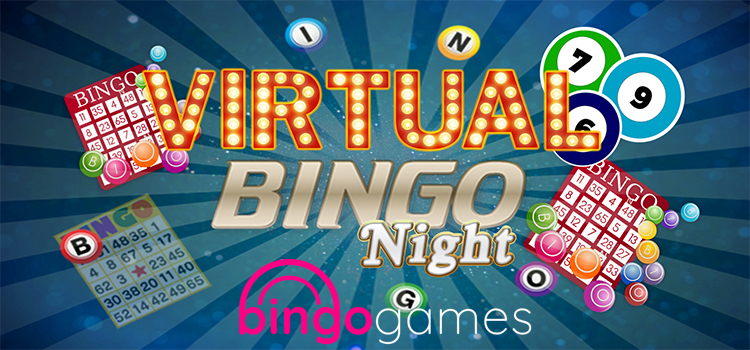 VIRTUAL BINGO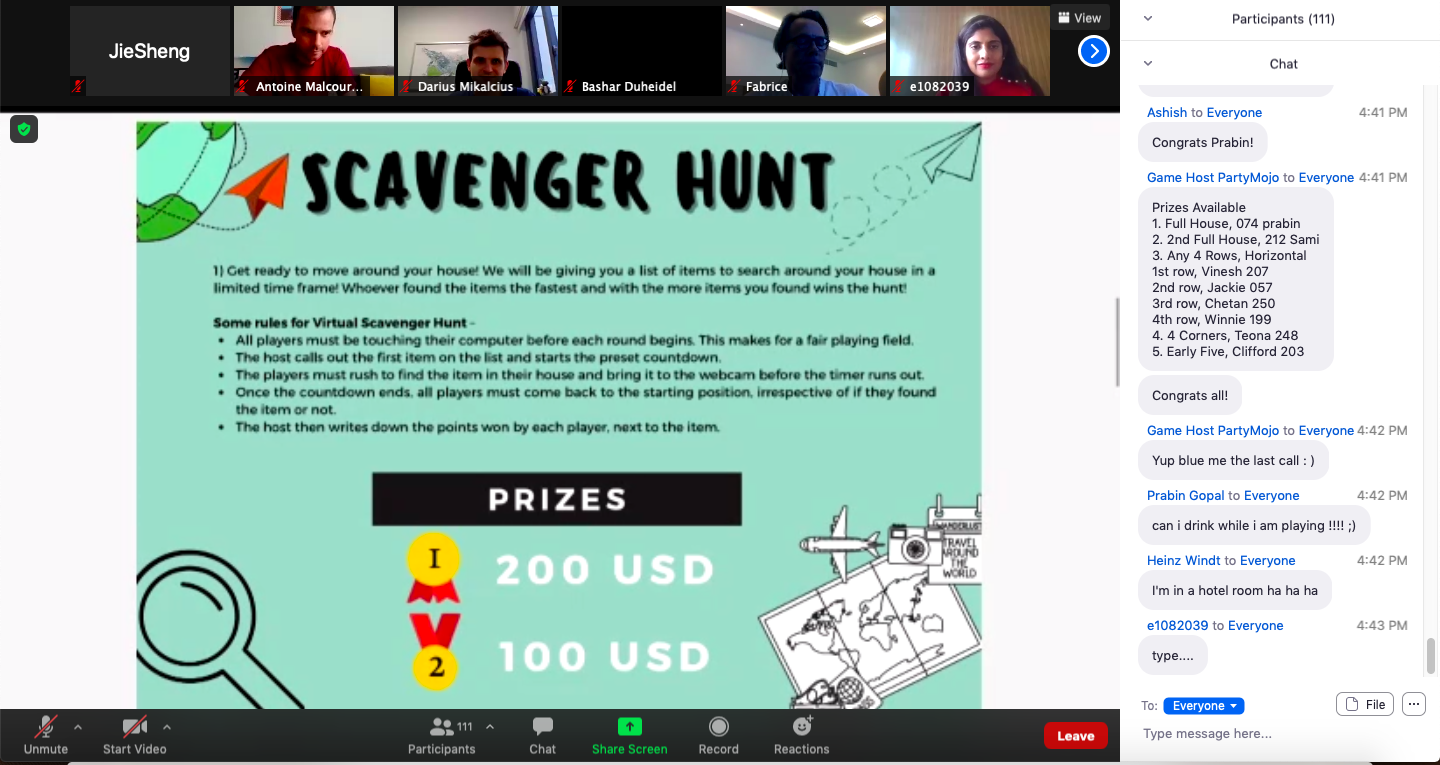 SCAVENGER HUNT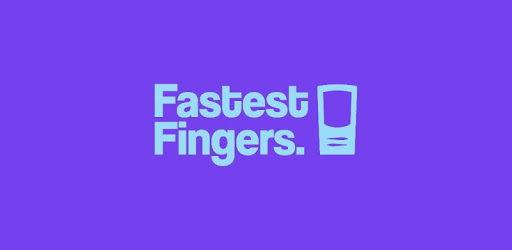 FASTEST FINGERS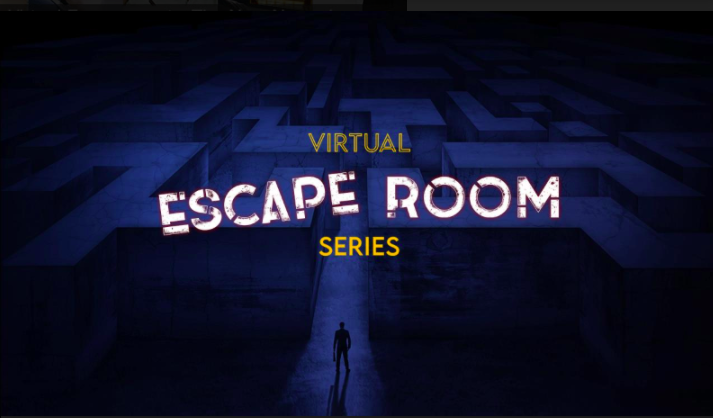 VIRTUAL ESCAPE ROOM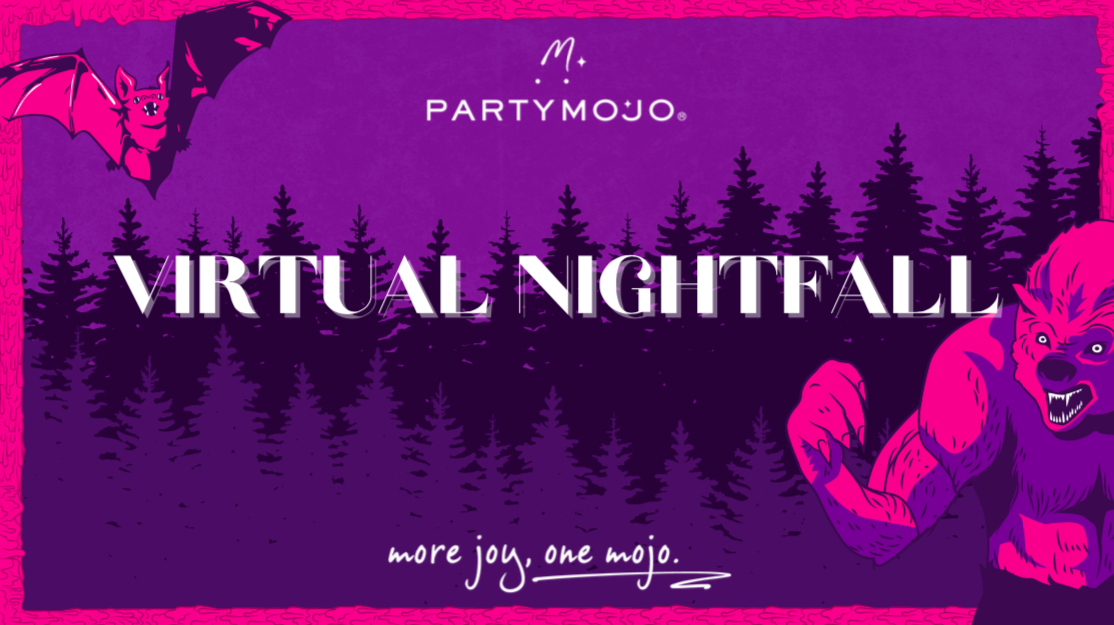 VIRTUAL WEREWOLF NIGHTFALL
LIST OF VIRTUAL TEAM BUILDING WORKSHOPS
Virtual Events Gallery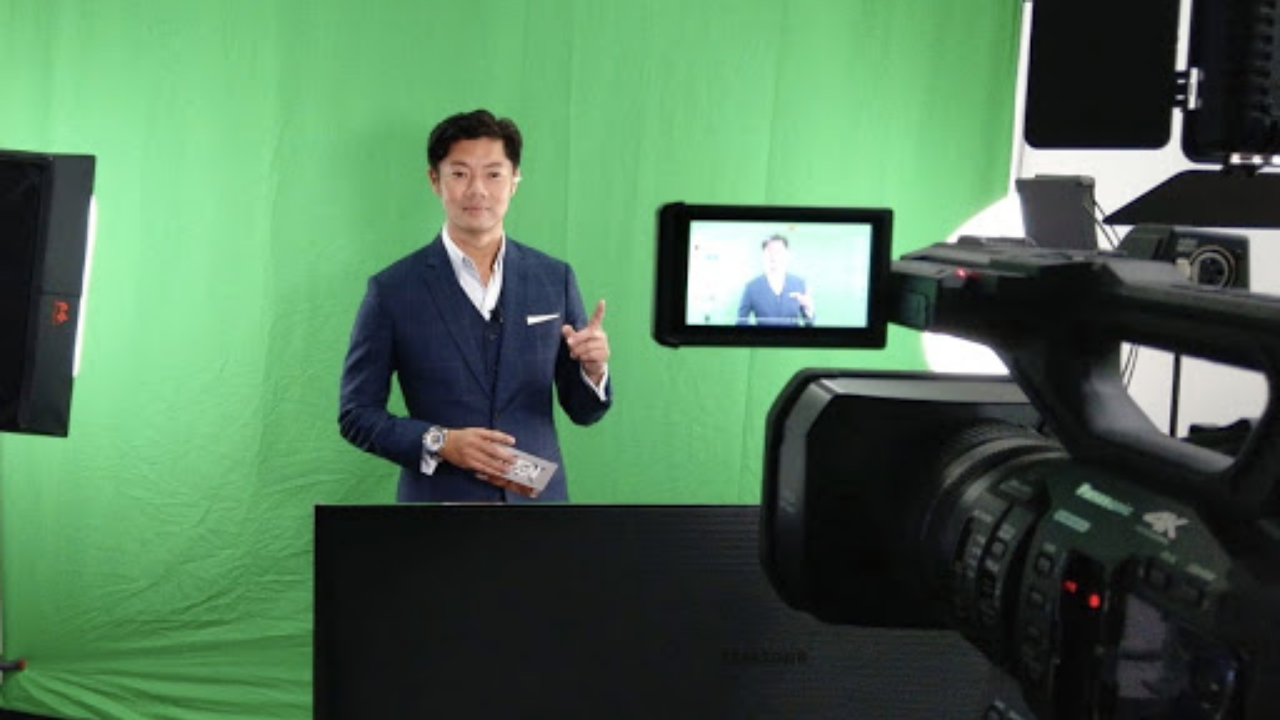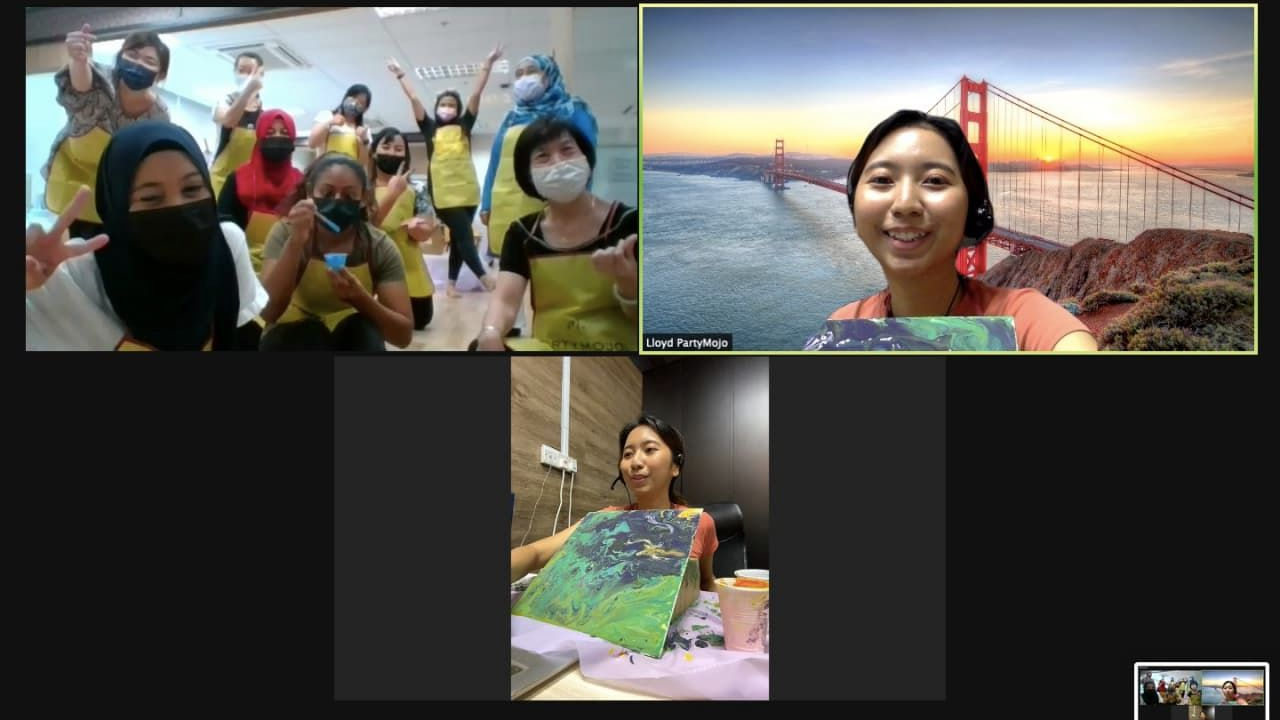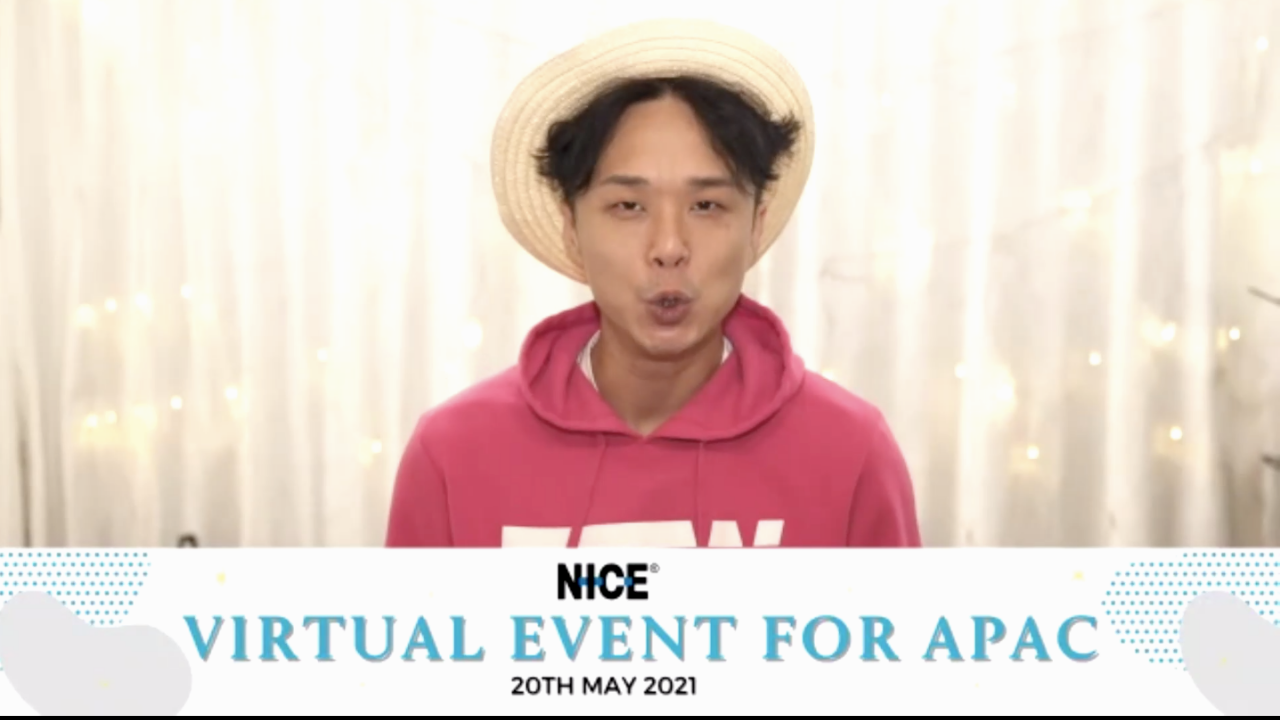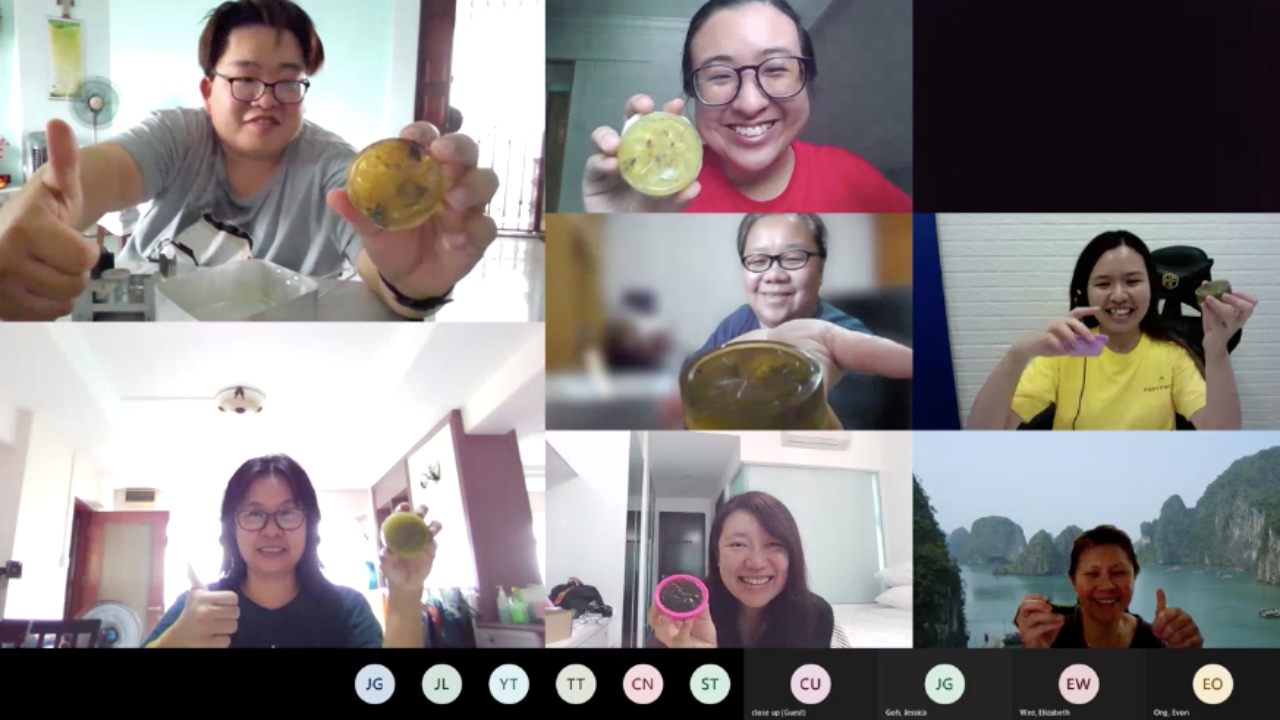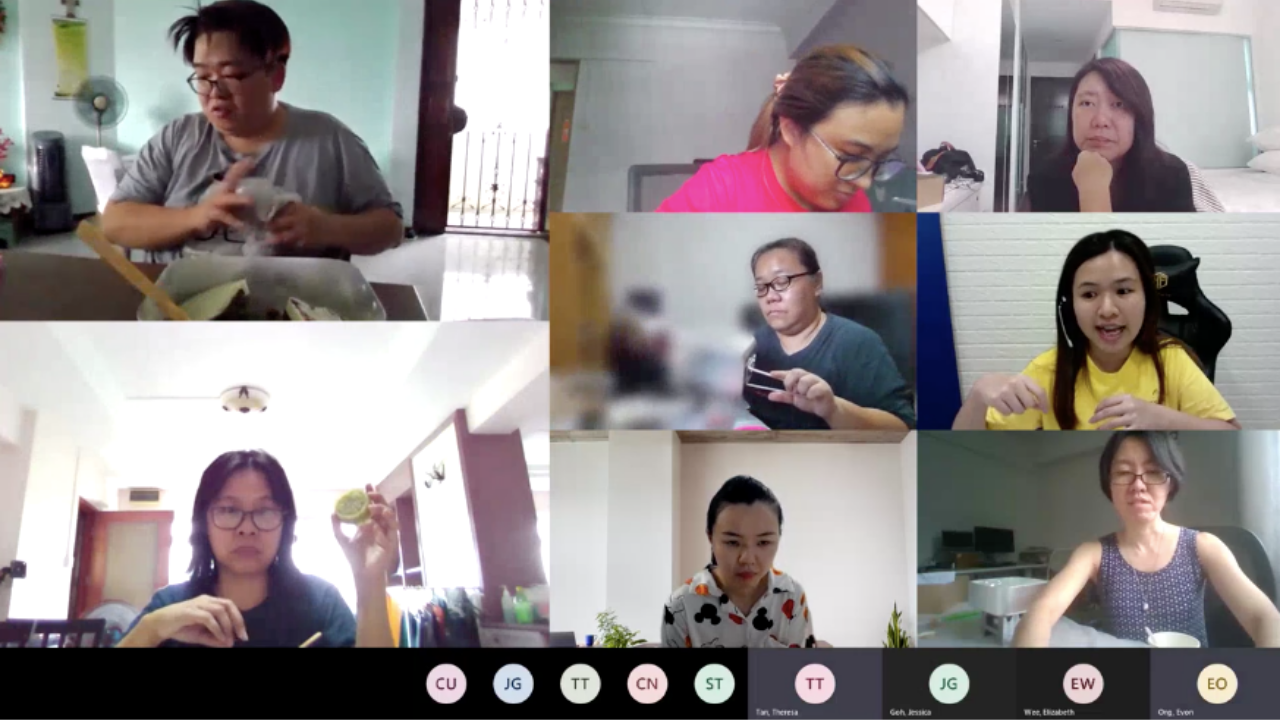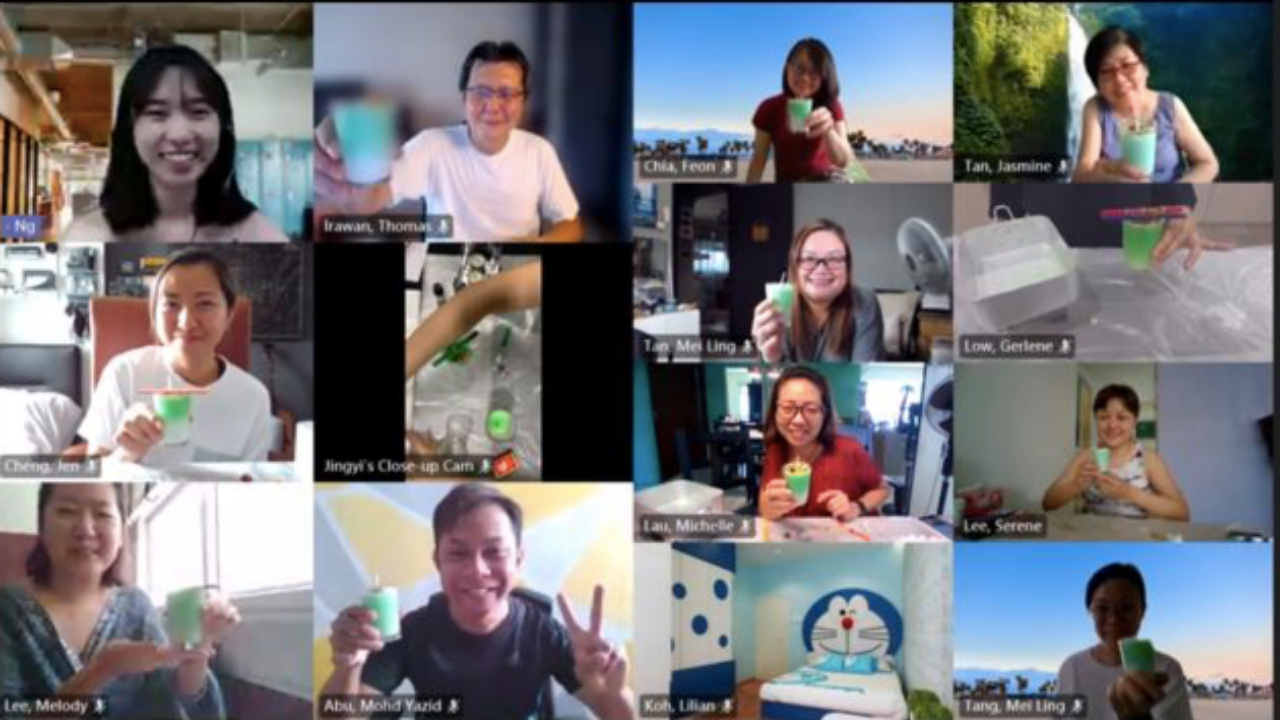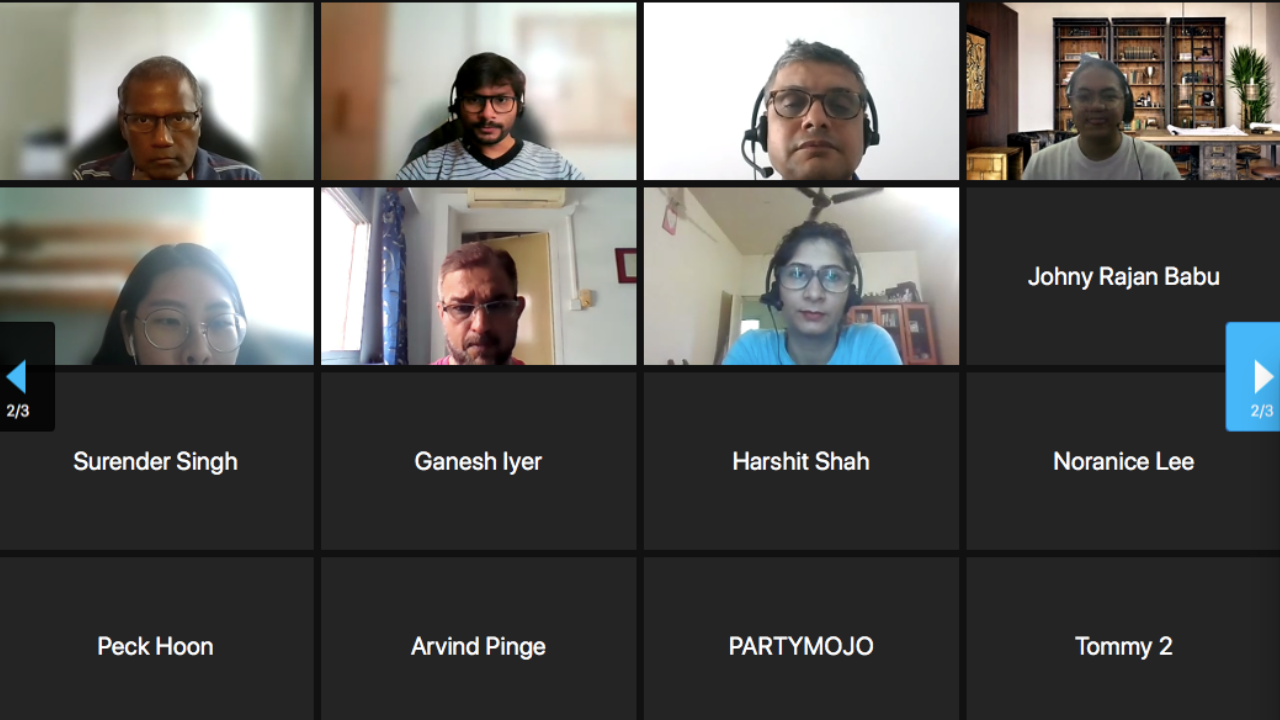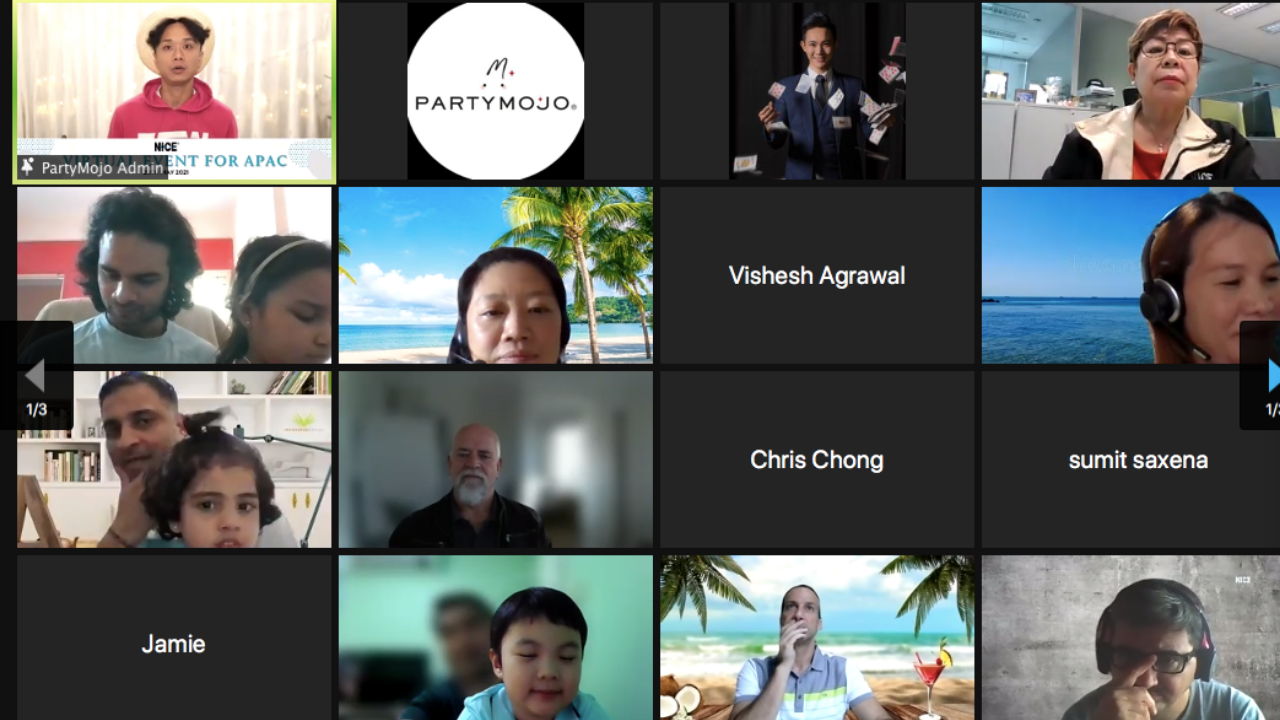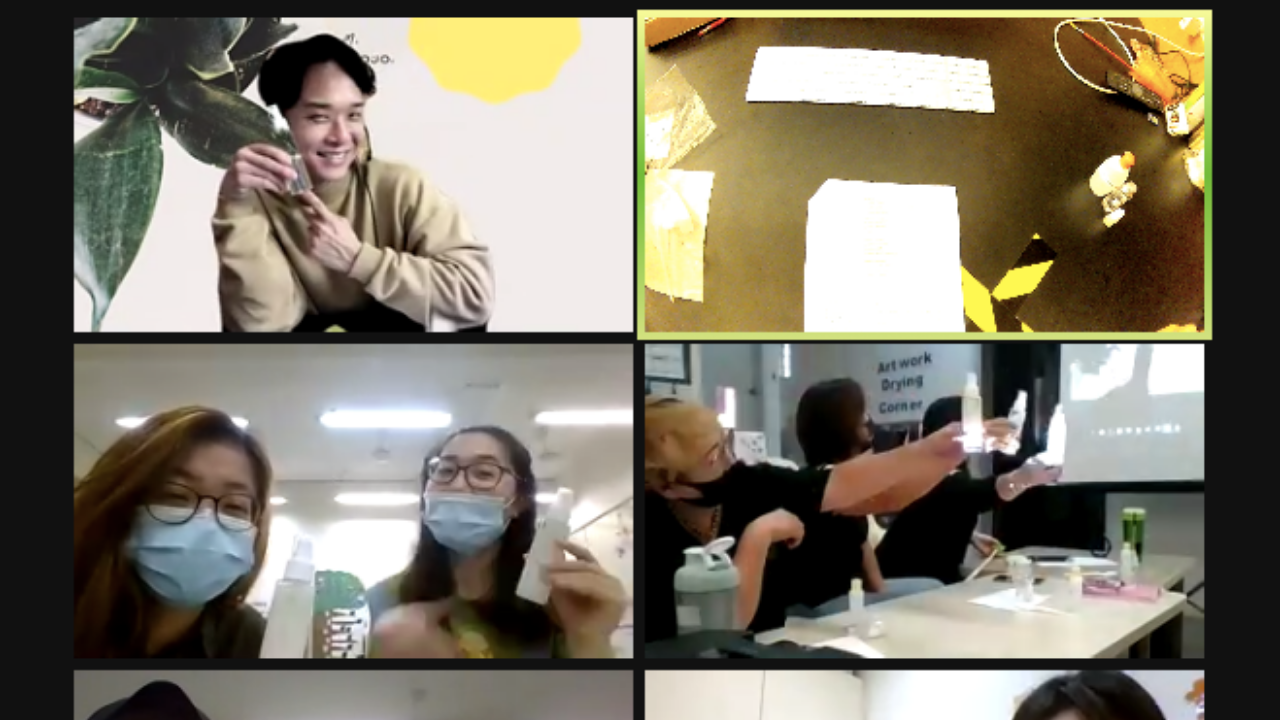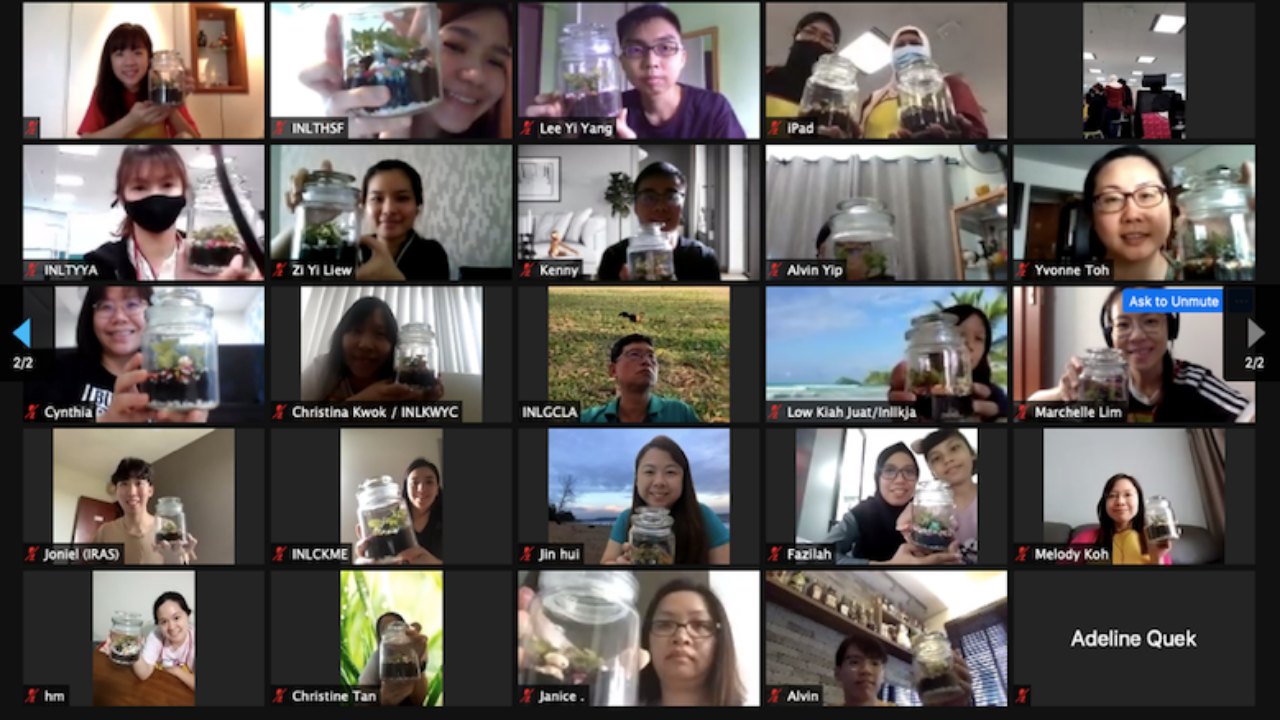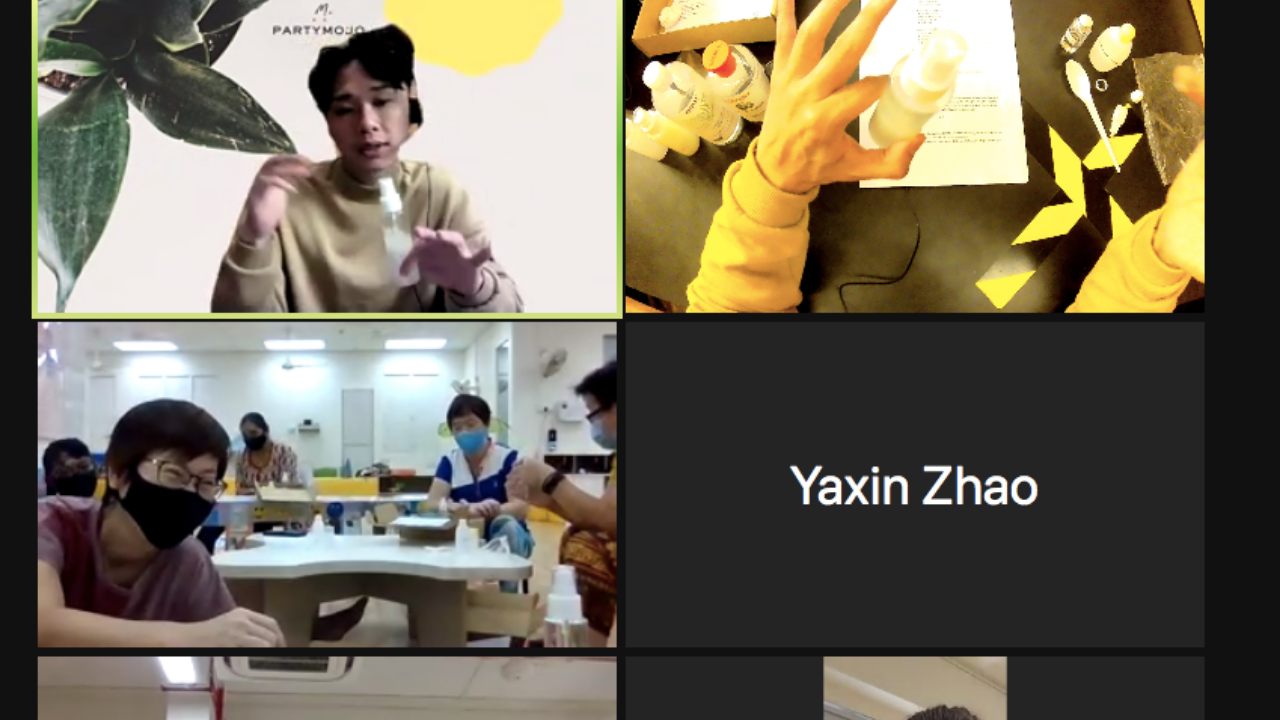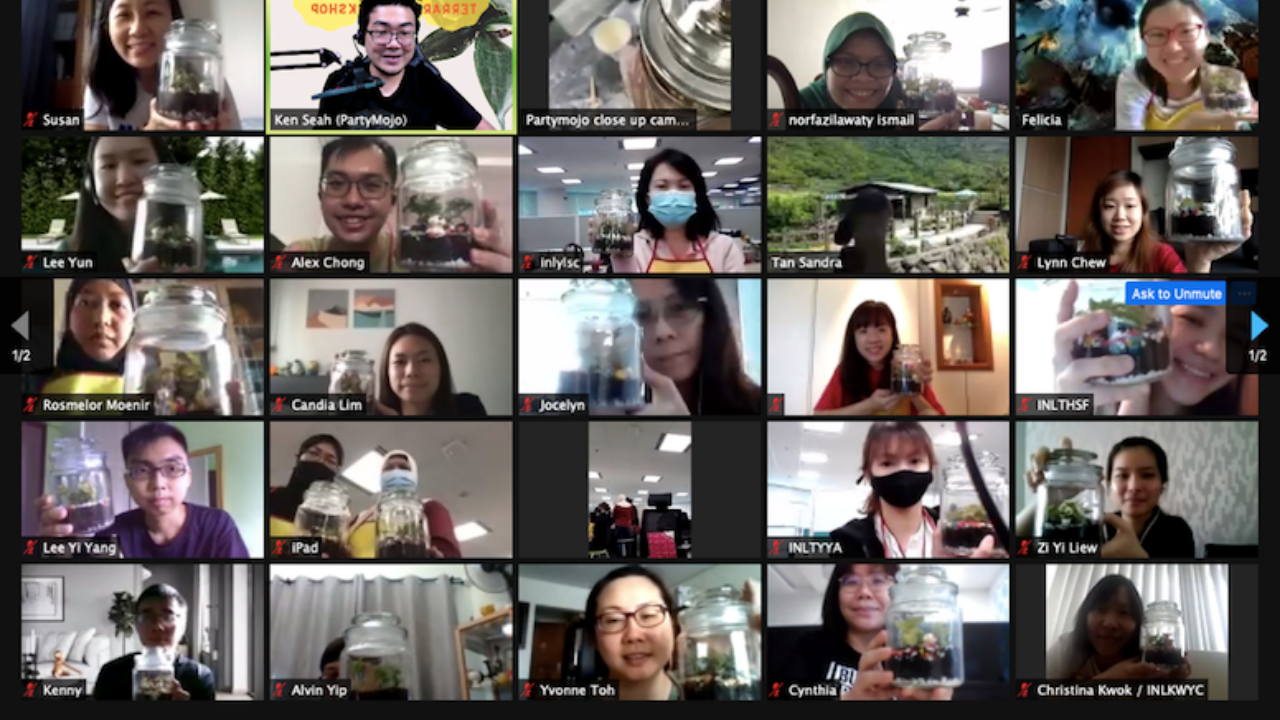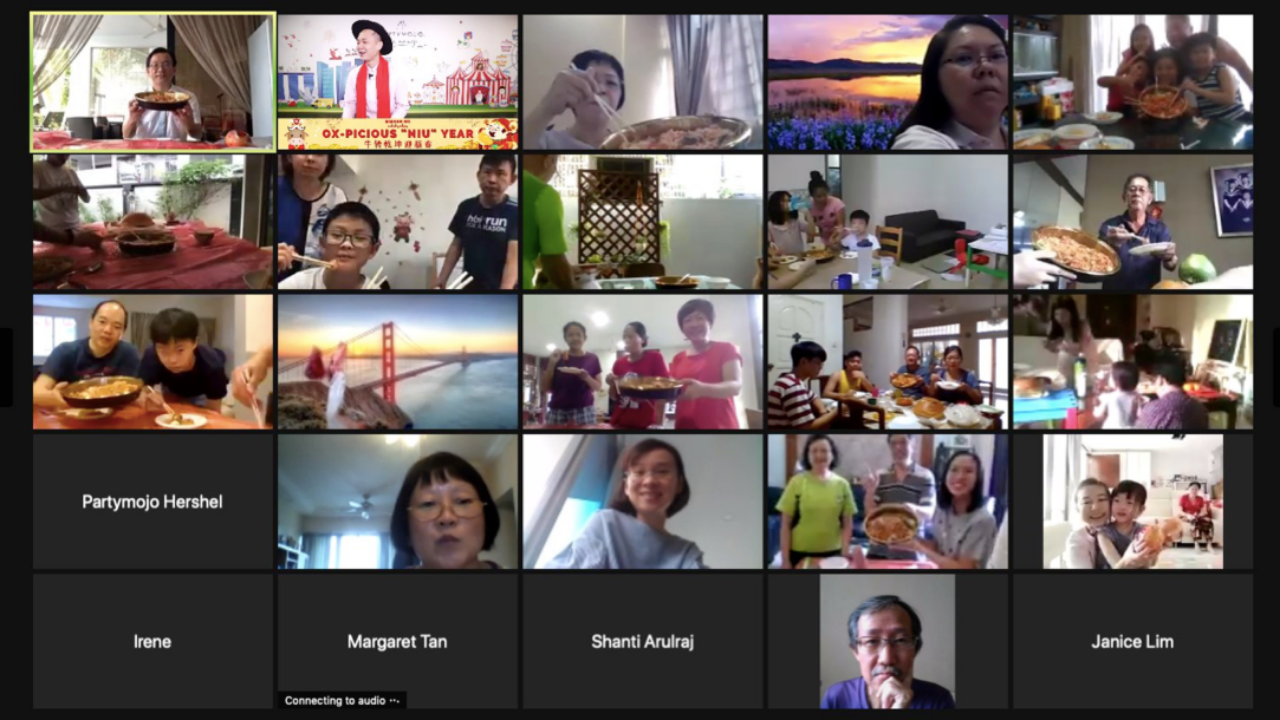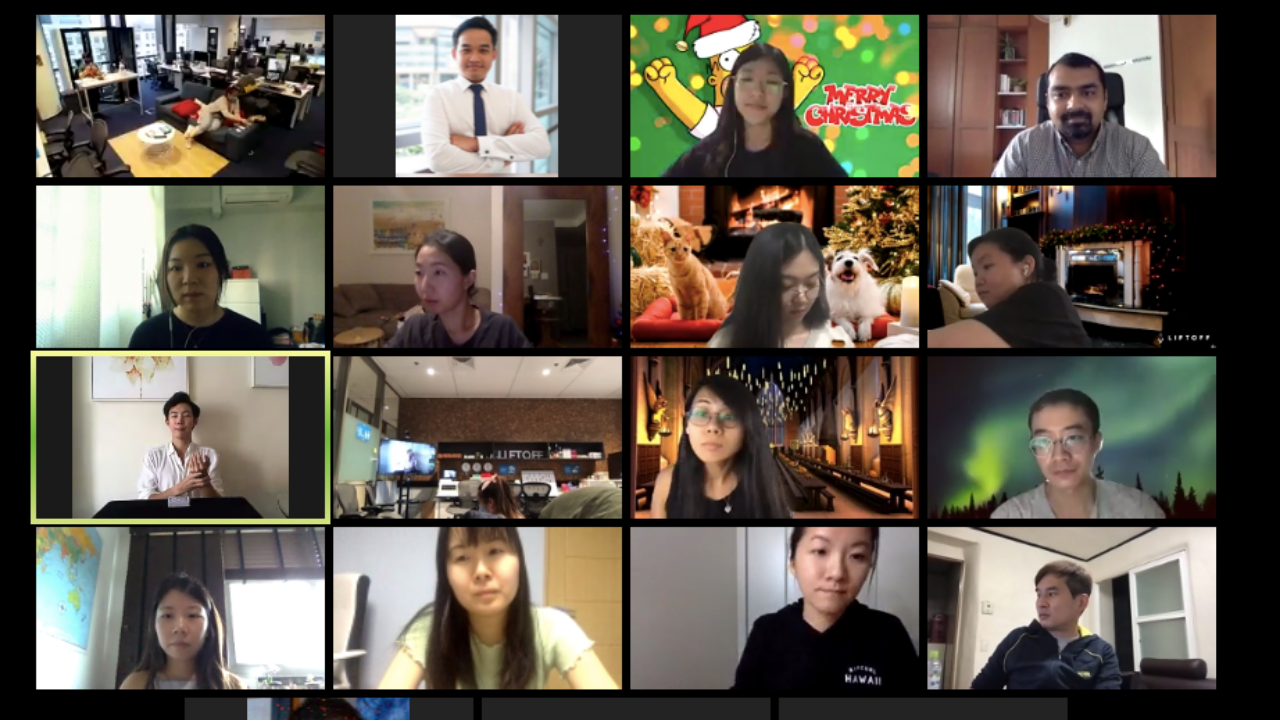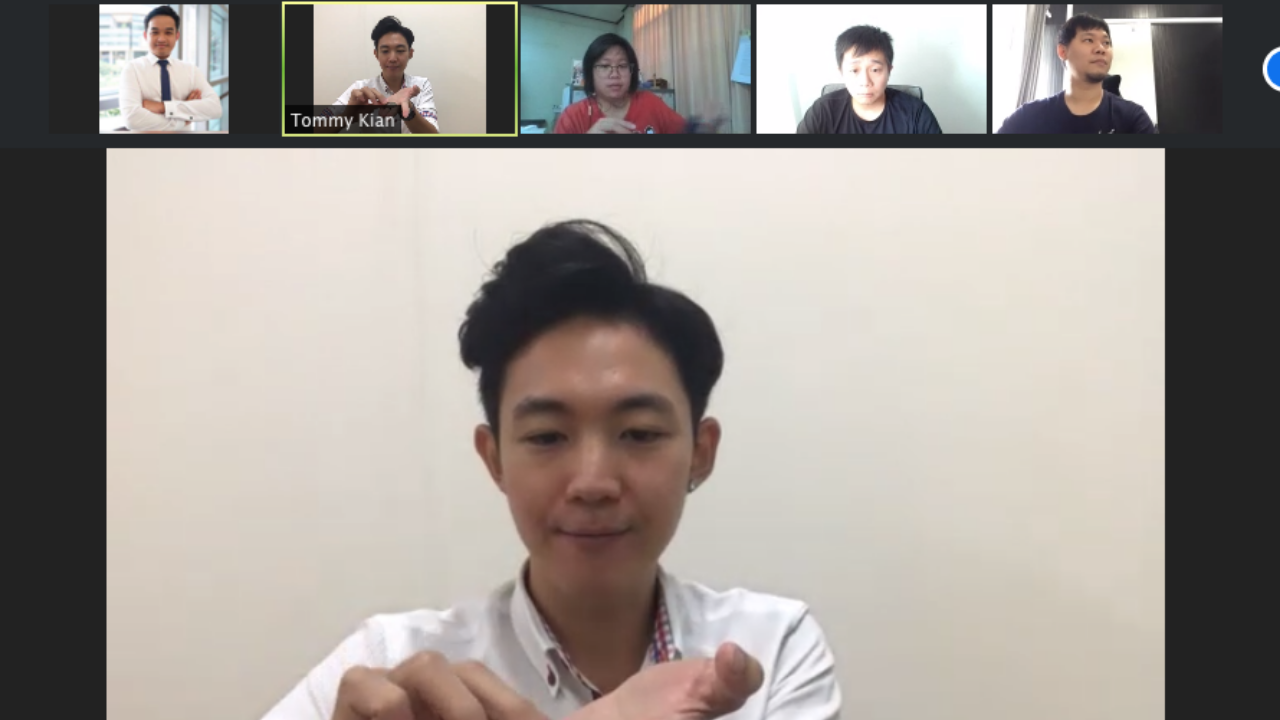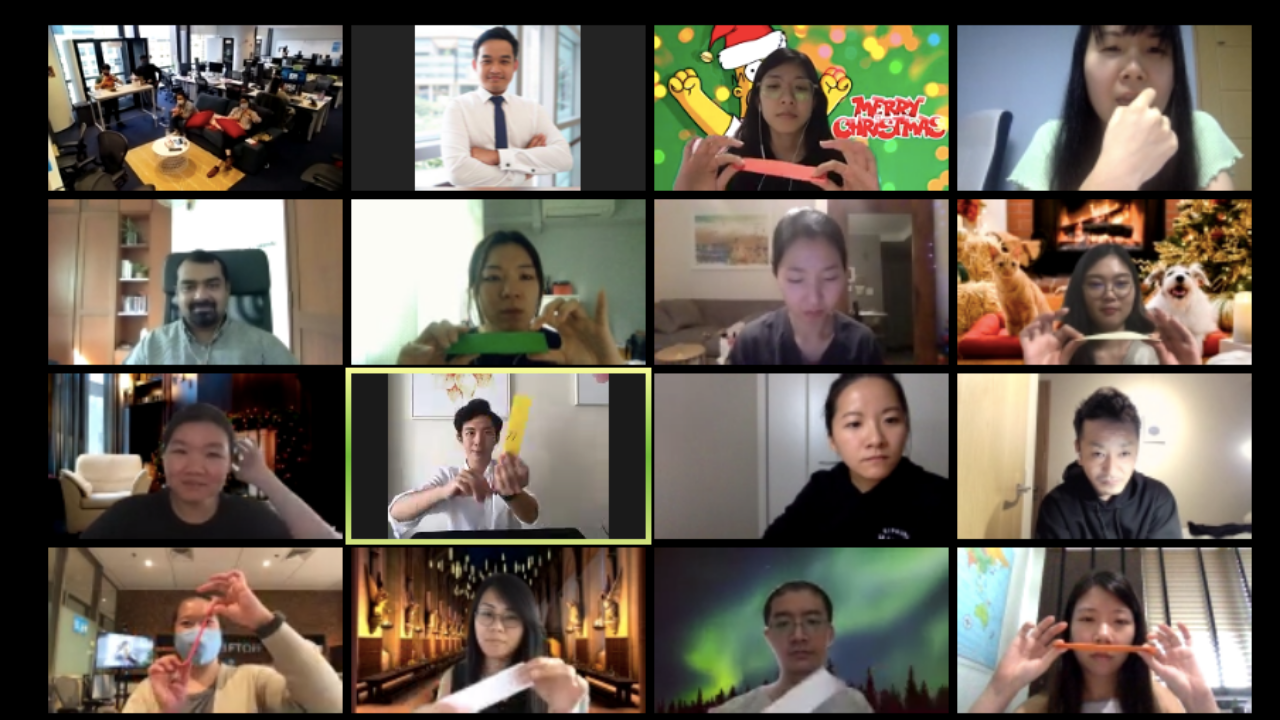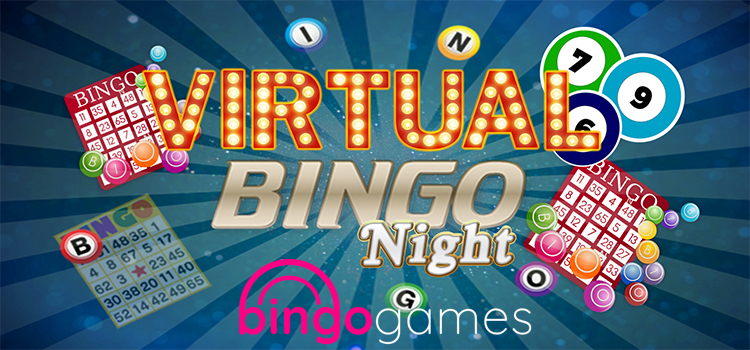 Virtual Games Night
Introducing our Mojo Virtual Games Night Session! One of the most popular virtual team building package chosen by our corporate clients, this 1 hour virtual session comes with our lively entertaining emcee host and a selection of 3 favourite games hit! This will be hosted on Zoom platform and special invites will be sent out to all participants a day before.
Virtual Bingo Night
Virtual Scavenger Hunt
Fastest Fingers
The sessions are kept to a optimised 1 hour time slot to ensure maximum engagement and entertainment. Book a demo trial with us today!
Virtual Escape Room
Our MOJO Virtual Escape Room Series has just added 5 awesome themes this season, so be among the first few to experience these exciting interactive themes!
The Last Piece – You are a top ranked detective, and you are extremely close to solving a high class murder case. Pieces of evidence leads you to the office space of the suspect. The door slams and you are trapped within, limited time to escape before getting caught!
National Treasure – You are working with Artifacts Bureau as a historian and cryptologist. You find a map that holds the path to the biggest stolen and lost treasure. However, the managing director, Mr Roy has anti-national agenda for the treasure. Can you and your team get the treasure first for the interest and pride of the country?
… and 3 more themes!
Participants will have to work together in online teams to uncover secrets and solve mysteries, all from the comfort of your homes! Each MOJO Escape Room has varying of difficulty and we offer discounted rates for your second pax!
Workshop last around 1.5 hours and minimum 4 pax to start.
S$20/pax
Take a break from the stifling work at home and unleash your creativity with a myriad selection of our virtual workshops! Participate in our MOJO Art Jam series, join in our floral workshops or host your own sake tasting workshop at the comfort of your home! All virtual workshops include 1 host or trainer together with home kits delivered to your house the day before.
Full list of workshops found here: Virtual Workshop Full List
Min pax to start from only 6 pax.
Virtual Team building is Most Suitable For
Our Corporate Clients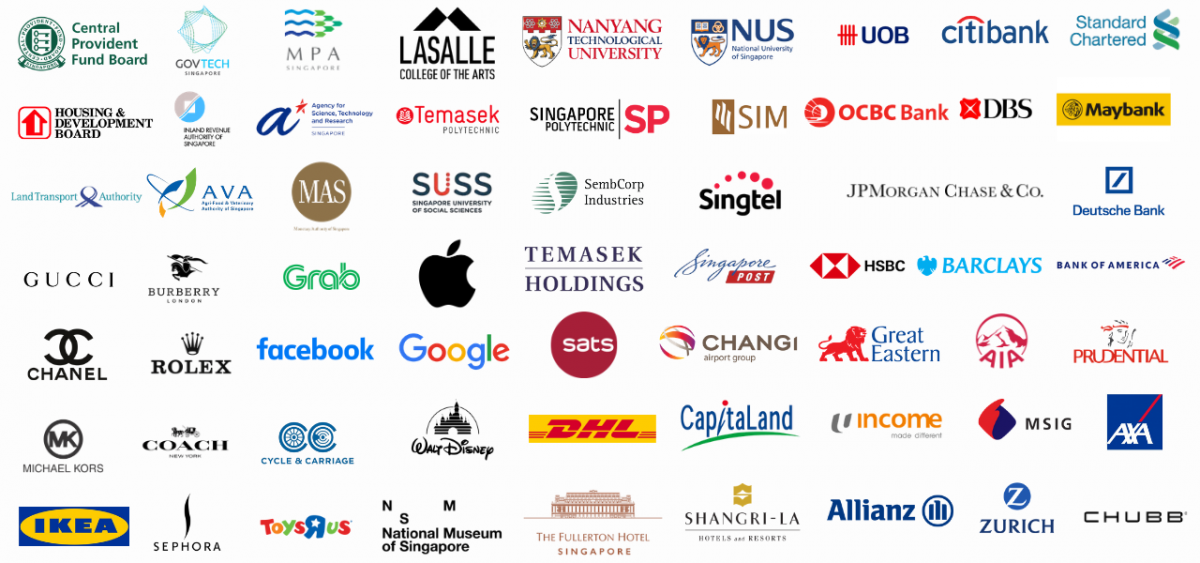 Terms & Conditions
All prices quoted are in Singapore Dollars (SGD) and are subjected to 7% GST.

For Non-Corporate: 100% payment payable to PartyMojo Pte Ltd as deposit to confirm the event.

For Corporate: Endorsement on invoice with organisation stamp to confirm the event.

Breakage and damages to any equipments will be charged to client accordingly.
A additional transport surcharge of $30 is applicable for the following venues: Changi, Tuas, Sentosa, Turf city.
All cheques are made payable to PARTYMOJO PTE LTD.
Payment can be made via bank transfer to: DBS current Acc 003-932293-3 Branch code: 7171-003.
PartyMojo now accepts PayNow! The QR Code can be found at the bottom of the invoice issued.
Late payment interest charge of 2% per month will be incurred after payment due date.
Postponing of event can only be done 5 working days prior to the event.
Postponing of the event is subjected to a $100 – $150 surcharge, subjected to availability.
Otherwise, the client can choose to cancel the event and deposit paid will be forfeited.
50% of invoice charges if cancellation is made more than 5 working days before event time.
100% of invoice charges if cancellation is made 5 working days before event time.