Contact our PartyMojo office at 65696992 / Sales 

81606655

  / Yolanda 

81606622

 

to enquire now! Drop us a quick email at

[email protected]

today for your very own Tutu Kueh Live Station!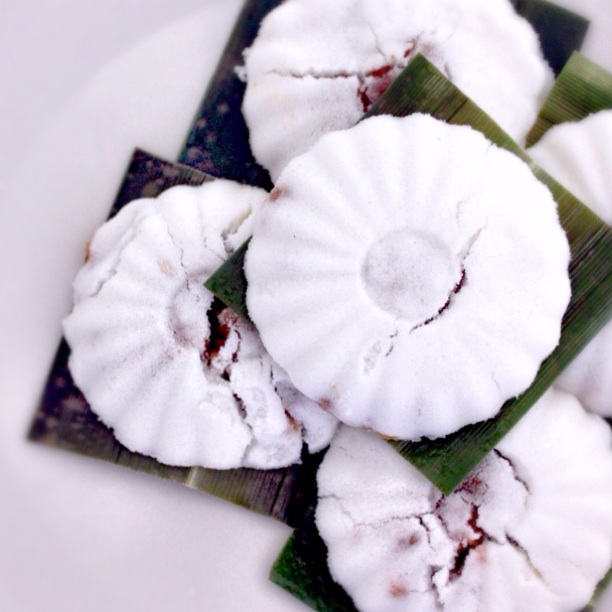 No one will want to miss our on our Tutu Kueh Live Station!
| | 100 Servings | 200 Servings | 300 Servings |
| --- | --- | --- | --- |
|  1 Hour | $450 | – | – |
| 2 Hours | – | $580 | – |
| 3 Hours | – | – | $710 |
| Sub hour | $150 | – | – |
| | | | |
*Delivery surcharge of $55 is applicable for Changi, Tuas, Jurong Island and Sentosa
If you're holding a large-scale event unsure of how many machines to rent, PartyMojo is here to your rescue! With over 30 in-house Machine Stations and a huge team of Mojo SuperStaffs, no more stress! PartyMojo offers a huge discount for long hours Machine Station rentals! 
What's required from me if I hire PartyMojo's Tutu Kueh Station?
Simply provide us a table and a powerpoint and we're good to go! Don't worry if you don't have a table, table is available for rental at only $10!
What's included in PartyMojo's Tutu Kueh Station?
Delivery, set up and 1 lively and young manpower!
How many pieces in 1 serving?
1 serving is 1 piece. You may request for 2 pieces or more per serving by letting our event advisors know and we will provide you with the quotation accordingly!
Is  the Tutu Kueh halal?
Yes Absolutely! We use all halal ingredients for our food stalls!
I need to cater to 500 people in an hour, can you do it?
No problem! We can cater to as many people as you want in the hour. This can be done so by adding more stations and manpower! Simply call or email to enquire with your event details and you will get a quotation within a day!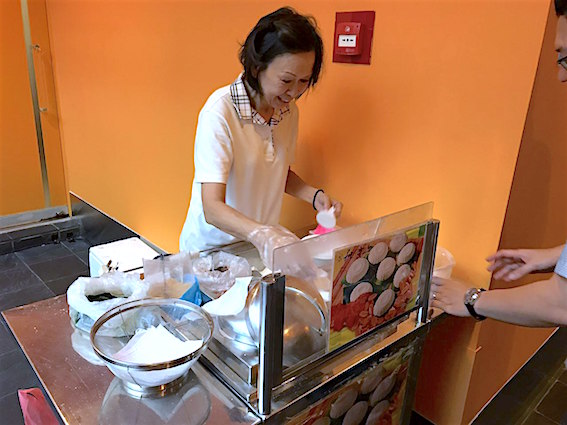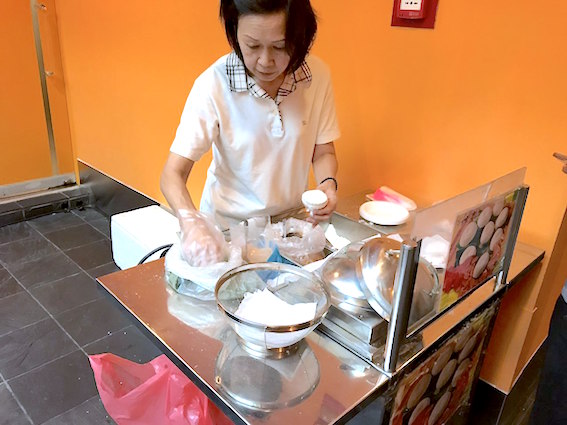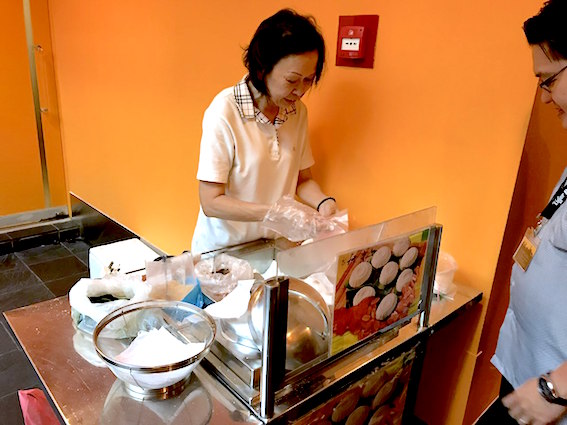 PartyMojo's Carnival Food Stalls
Tutu Kueh Live Station is Most Suitable For
Our Corporate Clients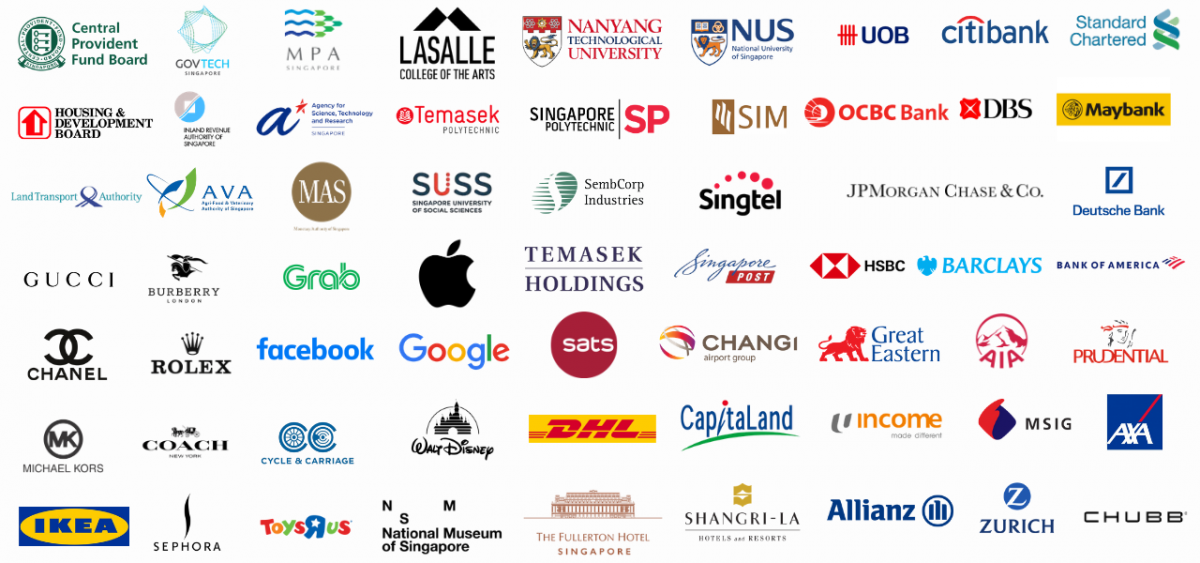 Send us your enquiry below
🍬 Tutu Kueh Wonderland: A Live Station Extravaganza! 🌈
Indulge in the nostalgia of childhood treats and embark on a sweet journey with our Tutu Kueh Live Station—a whimsical delight that brings the magic of traditional Singaporean street food to life.
🍰 Crafting Sweet Memories
At the heart of our live station is the art of Tutu Kueh crafting. Watch as our skilled chefs expertly handcraft each delicate rice flour cake, layer by layer. The process is not just about making a dessert; it's a celebration of heritage and the joyous spirit of sharing sweet moments.
🎨 Live Station Artistry
Step up to the Tutu Kueh Live Station and witness the vibrant colors and aromatic clouds as the delicate rice flour cakes are steamed to perfection. The rhythmic dance of the chefs' hands creates not just a dessert but a visual and aromatic spectacle that captivates both young and old.
🎉 Why Choose Tutu Kueh Live Station?
Heritage in Every Bite: Experience the authentic taste of traditional Tutu Kueh, a cherished delicacy that transcends generations.
Interactive Joy: The live station isn't just about indulging your sweet tooth; it's a hands-on experience that adds a touch of joy to your event.
Versatile Charm: Perfect for weddings, birthday parties, and cultural events, our Tutu Kueh Live Station adds a dash of sweetness to any occasion.
Quality Ingredients: We use only the finest, locally sourced ingredients to ensure each Tutu Kueh is a burst of flavor and quality.
🎁 Book Your Tutu Kueh Live Station Today!
Elevate your event with the sweetness of Tutu Kueh. Contact us now to reserve the live station and let the magic of these delightful rice flour cakes create lasting memories for you and your guests.
Terms & Conditions
Payment Terms
All prices quoted are in Singapore Dollars (SGD) and are subjected to 8% GST.
A 100% full payment is required to confirm the booking.
Breakage and damages to any equipments will be charged to client accordingly.
A transport surcharge of $30 is applicable for the following venues: Changi, Tuas, Sentosa, Turf city.
All cheques are made payable to PARTYMOJO PTE LTD.
Payment can be made via bank transfer to: DBS current Acc 003-932293-3 Branch code: 7171-003.
PartyMojo now accepts PayNow! The QR Code can be found at the bottom of the invoice issued.
Postponing of event can only be done 5 working days prior to the event.
Postponing of event is subjected to a $100 – $150 surcharge, subjected to availability.
50% of invoice charges if cancellation is made more than 5 working days before event time.
100% of invoice charges if cancellation is made 5 working days before event time.
Other Terms
PartyMojo will not be liable for cleaning up of any mess created by the activities/party guests.
PartyMojo reserves the right to cease the party immediately if the client verbally abuses any of our staffs. In the event that the client's guest verbally abuses a PartyMojo staff, PartyMojo staff will inform the client immediately. If the abuse does not cease, PartyMojo reserves the right to leave the event immediately.