Contact our PartyMojo office at 65696992 / Sales 81606655 / Yolanda 

81606622

 

to enquire now! Drop us a quick email at

[email protected]

today! View our complete list of live food stations here.
Truffle Mashed Potato Live Food Station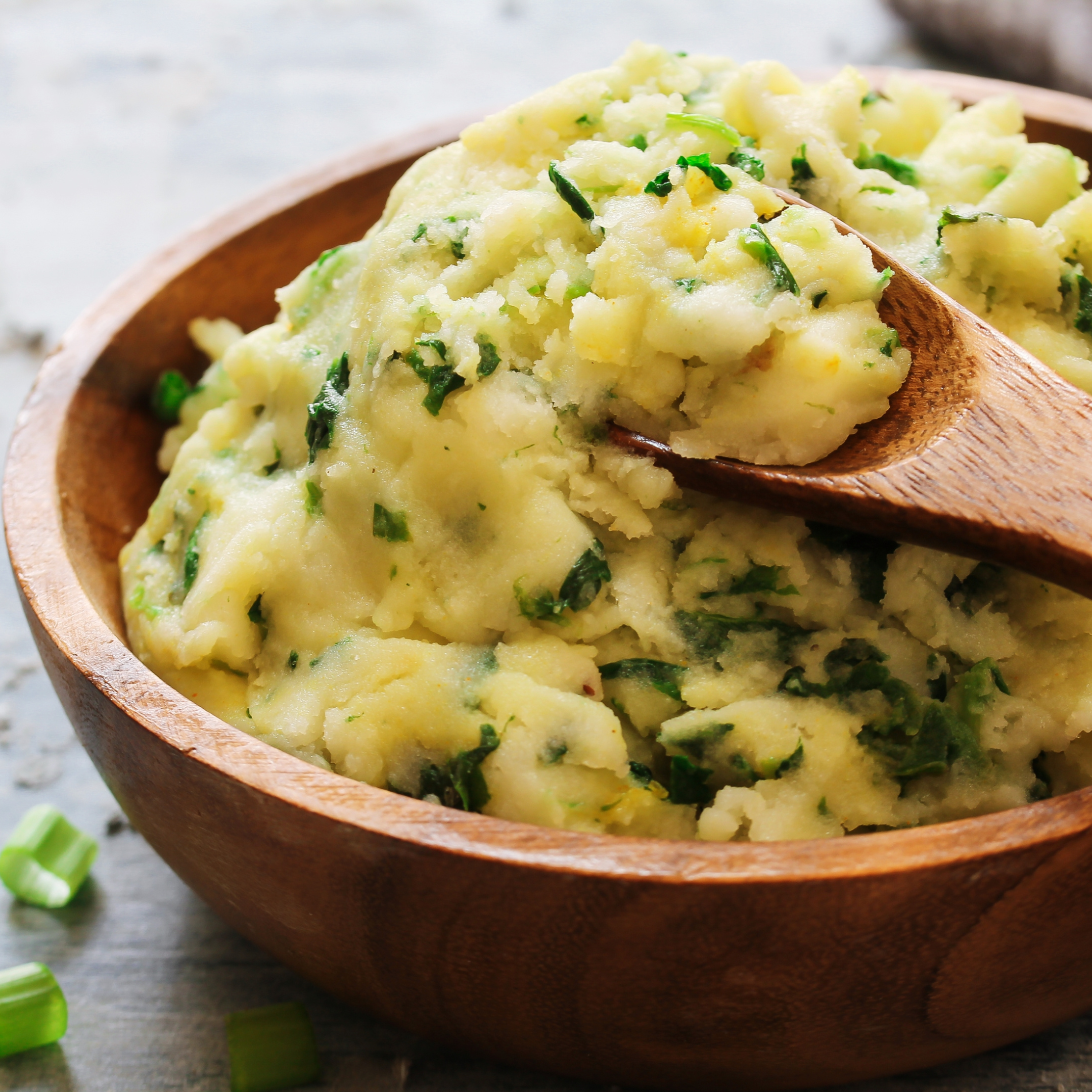 Indulge in luxury at our Truffle Mashed Potato Live Food Station. Customize with shredded cheese, green onion, ham, sweet corn, fried garlic, and luscious sour cream!

| Hr |  Truffle Mashed Potato Live Food Station |
| --- | --- |
| 1 | $450 |
| 2 | $600 |
| 3 | $750 |
| Subsequent | $150 |
Toppings: Shredded cheese, Green onion, Ham, Sweet corn, Fried garlic, Sour cream
*Please note that a delivery surcharge of $55 is applicable for Changi, Tuas, Jurong Island and Sentosa
Holding a large scale event and not sure how many machines or how long a duration you need? Fret not because PartyMojo is here for you! With over 50 in house machines and a big team of Mojo staffs, let us share your burden. We provide a huge discount for long hours, so why not enquire with us today!
How many servings of Truffle Mashed Potato are served in an hour?
60 servings.
What is required from me if I hire the machines from PartyMojo?
A standard UK plug Powerpoint (For outdoor events, do check with the venue if their powerpoints are suitable for the standard UK plug.)

A small table for us to place the hotdog machine
Does it include delivery and manpower 
Yes! All prices as above include delivery, set up, man power! Not only that, young and lively staff will be at your event to serve and punctuality is guaranteed!
Are the Potatos Halal?
Yes absolutely! All our ingredients are Halal!
Do I have to prepare a table for PartyMojo to place the machines?
Yes, we will require a table to place a machine. Otherwise, tables are available for hire at only $20!
My event is outdoors, can I still hire the machines?
Yes, do note that inaccessible locations like Sentosa, Tuas South and so on, a transport surcharge of $55 is applicable. For outdoor events, do make sure that a powerpoint is available.
 We have a company event and we need more than 2 hours for 1000 pax, what are the charges?
For large scale events, do enquire with us for a quotation and we will be sure to reply you within a day!

PartyMojo's Carnival Food Stalls
Truffle Mashed Potato Live Food Station is Most Suitable For
Our Corporate Clients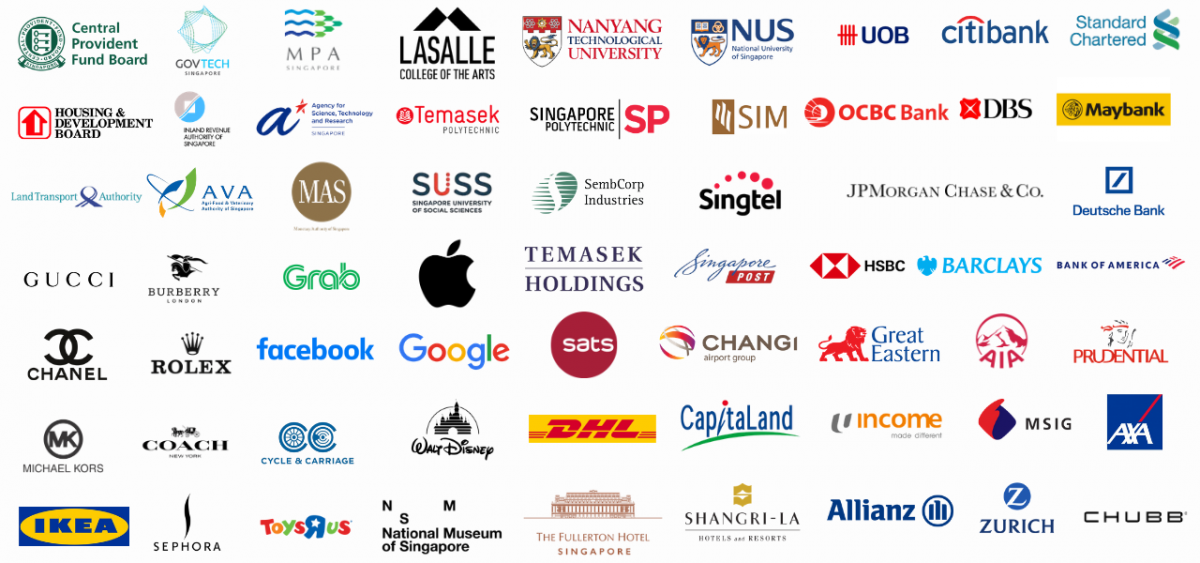 Send us your enquiry below
Unveiling the Truffle Mashed Potato Live Food Station: Elevate Your Event with Elegance and Flavor!
Prepare to embark on a culinary journey that will elevate your event to a whole new level of gastronomic delight. Our Truffle Mashed Potato Live Food Station is here to redefine your experience, whether you're hosting a spirited carnival, a school event filled with youthful exuberance, a corporate gathering aimed at impressing, a staff appreciation event to show gratitude, or a team bonding extravaganza. Let's delve into the gourmet magic that awaits.
🍴 Mashed Potatoes, Elevated
We start with the humble potato, but our culinary alchemy transforms it into creamy, dreamy mashed perfection. Infused with the rich essence of truffle, each spoonful is a luxurious experience.
🌽 Tantalizing Toppings
Your creativity knows no bounds at our Truffle Mashed Potato station. Elevate your dish with a smorgasbord of toppings – from shredded cheese that melts in your mouth to vibrant green onions, succulent ham, sweet corn that bursts with freshness, crispy fried garlic, and the crowning glory of velvety sour cream.
🌟 Live Gourmet Theater
Picture a live performance that unfolds before your guests' eyes. Our skilled chefs craft each plate with precision, artfully arranging toppings to create a masterpiece of flavor and presentation. It's not just food; it's a culinary spectacle.
👩‍👧‍👦 Fun for All Ages
From kids to adults, our Truffle Mashed Potato station is designed to please every palate. It's a dish that transcends generations, bringing smiles to young and old alike.
🥔 Customization at Its Finest
At our live food station, your guests become the culinary artists. They can tailor their Truffle Mashed Potatoes to suit their tastes, creating a dish that's uniquely their own.
👨‍👨‍👦‍👦 Fostering Connection
Whether it's a team bonding event or a staff appreciation soirée, our Truffle Mashed Potato station encourages interaction. Guests gather around to create, savor, and connect over shared experiences.
🚀 Versatile & Mobile
Wherever your event takes place, we're ready to serve. Our Truffle Mashed Potato Live Food Station is mobile and adaptable, ensuring gourmet elegance is always within reach.
🥇 A Taste Worth Remembering
Events are about creating lasting memories, and our Truffle Mashed Potatoes will leave an indelible mark. Be the host whose event is remembered not just for the gathering but for the gourmet experience.
Choose our Truffle Mashed Potato Live Food Station, and you're choosing an extraordinary culinary adventure. Let us be the highlight of your next event, adding an elegant touch that turns every bite into an unforgettable moment.
Ready to bring a touch of gourmet elegance to your event? Contact us today, and let's make your gathering a culinary masterpiece with Truffle Mashed Potatoes that will have everyone savoring the memories for years to come!
Terms & Conditions
Payment Terms
All prices quoted are in Singapore Dollars (SGD) and are subjected to 8% GST.
A 100% full payment is required to confirm the booking.
Breakage and damages to any equipments will be charged to client accordingly.
A transport surcharge of $30 is applicable for the following venues: Changi, Tuas, Sentosa, Turf city.
All cheques are made payable to PARTYMOJO PTE LTD.
Payment can be made via bank transfer to: DBS current Acc 003-932293-3 Branch code: 7171-003.
PartyMojo now accepts PayNow! The QR Code can be found at the bottom of the invoice issued.
Postponing of event can only be done 5 working days prior to the event.
Postponing of event is subjected to a $100 – $150 surcharge, subjected to availability.
50% of invoice charges if cancellation is made more than 5 working days before event time.
100% of invoice charges if cancellation is made 5 working days before event time.
Other Terms
PartyMojo will not be liable for cleaning up of any mess created by the activities/party guests.
PartyMojo reserves the right to cease the party immediately if the client verbally abuses any of our staffs. In the event that the client's guest verbally abuses a PartyMojo staff, PartyMojo staff will inform the client immediately. If the abuse does not cease, PartyMojo reserves the right to leave the event immediately.