Contact our PartyMojo office at 65696992 or Sales 81606655 / Yolanda 

81606622

 

to enquire now! Drop us a quick email at

[email protected]

today for your very own coffee station!
It's 7 in the morning. Curtains drawn and the sun greets you with his bright warm smile. You stretch your hands out and take deep breath. It's a beautiful day. You wash up, get changed and head downstairs where you finally have a sip of that warm cup of freshly brewed coffee emanating a tantalising aroma. One's morning ritual won't be complete without a nice cup of coffee that calms the mind, body and soul to ready one for the day ahead. And at PartyMojo, we understand how important a cup of coffee is to start your day right! Hadn't the time to make coffee in the morning? Or was the coffee not as satisfying as the one you had at your favourite cafe? Fret not, our coffee station is here for you!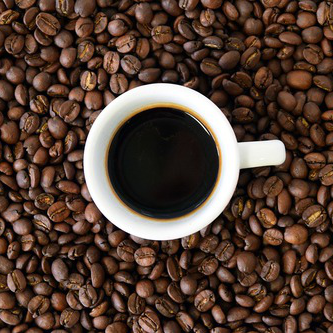 Nothing is more pleasing than the rich welcoming aroma of a hot cup of coffee running up your nostrils and caressing the back of your head. Need a cup of coffee to stay awake? Don't miss out PartyMojo's Coffee Station! The coffee will be prepared beforehand so as to cater to the large crowd!
| Hours | Coffee Station |
| --- | --- |
| 1 | $300 |
| 2 | $500 |
| 3 | $700 |
| Subsequent | $200 |
*Delivery surcharge of $55 is applicable for Changi, Tuas, Jurong Island and Sentosa
What's included in PartyMojo's coffee station?
1 manpower, delivery and free flow of coffee!
Will there be a person there to make the coffee on the spot?
The coffee will be ready-made and delivered to your event! This is perfect for large scale event!
I am looking for a more premium coffee option such as Latte, Mocha and Cappuccino.
Then we will highly recommend you to check out our Barista Coffee & Tea Station!
What's required from me if I hire PartyMojo's coffee station?
Simply provide us a table and we're good to go!
What goes well with PartyMojo's Coffee Station?
Glad that you asked! Coffee goes well with Premium Donut Wall Station, Rainbow Cheese Toast Station, Churros Station and Retro Biscuits Station. 
I need to cater to 500 people in an hour, can you do it?
No problem! We can cater to as many people as you want in the hour. This can be done so by adding more stations and manpower! Simply call or email to enquire with your event details and you will get a quotation within a day!
Top 5 reasons why choose PartyMojo!
At PartyMojo, we ensure our customers are always paying the right price for the right quality. Here are the Top 5 Reasons why our corporate clients and birthday guests chose PartyMojo as their choice: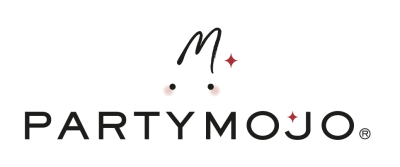 Architect of Joy
Beyond organising personal parties and corporate events, we compose happy experiences. Drawing out the Fun in every Function.

Mojo Formula
We compose joy through full-scale event planning and management following the formula.
Mojo Formula = Ideation + Detailing + Execution

Professionalism
About all, we are guided by our belief system to be prompt, responsible, responsible and always reliable.

Team Mojo
All Mojo manpower undergo strict screenings and practical training before they are assigned to a job post to equip them with product knowledge and good service.

Quality & Taste
We select nothing but the top ingredients and guarantee to excite your tastebuds!
Coffee at your events!
It's almost cliche at any buffet or formal function or event to have the waiter ask you if you would like coffee or tea to go with your food. That shows how indispensable coffee is as a basic beverage at most events. Put your trust in PartyMojo in delivering this essential drink to your guests at your next event! Our coffee stations will demonstrate their unrivalled speed, consistency and quality!
How is coffee served?
Coffee should always be consumed hot unless for ice blended versions. Therefore, we freshly brew your coffee hours before the event and keep it in insulated flasks for warmth. At your event, the coffee will be transferred to heated coffee dispensers and be served to your guests. Your guests may choose to add milk or sugar to their coffee as preferred.
Why have coffee at your events?
Coffee is a very versatile beverage that complements almost any food- light snacks, finger food, party platters and even a wholesome meal. If you want it casual, just dispense it in a paper cup. If you want it more sophisticated, pour it in some fine China cup with saucer and add two bite-sized pieces of almond biscuits. It's just perfect for any occasion and you can't possibly miss it on your list of catering items for your next event! Contact PartyMojo today to enquire about having our coffee station for your next event!
Fun fact about coffee!
Forget about what Asian parents say about coffee stunting growth or numbing your senses. The largest study to date has concluded that regularly drinking coffee could significantly lower the risk of death and that's great news for all you coffee lovers out there! Shouldn't you be celebrating by catering coffee for your next event? Well, we've heard your call and our coffee stations are here for you! Enquire with PartyMojo today at 6569 6992 or 6569 6998 about catering coffee for your event!
Terms & Conditions
Payment Terms
All prices quoted are in Singapore Dollars (SGD) and are subjected to 8% GST.
A 100% full payment is required to confirm the booking.
Breakage and damages to any equipments will be charged to client accordingly.
A transport surcharge of $30 is applicable for the following venues: Changi, Tuas, Sentosa, Turf city.
All cheques are made payable to PARTYMOJO PTE LTD.
Payment can be made via bank transfer to: DBS current Acc 003-932293-3 Branch code: 7171-003.
PartyMojo now accepts PayNow! The QR Code can be found at the bottom of the invoice issued.
Postponing of event can only be done 5 working days prior to the event.
Postponing of event is subjected to a $100 – $150 surcharge, subjected to availability.
50% of invoice charges if cancellation is made more than 5 working days before event time.
100% of invoice charges if cancellation is made 5 working days before event time.
Other Terms
PartyMojo will not be liable for cleaning up of any mess created by the activities/party guests.
PartyMojo reserves the right to cease the party immediately if the client verbally abuses any of our staffs. In the event that the client's guest verbally abuses a PartyMojo staff, PartyMojo staff will inform the client immediately. If the abuse does not cease, PartyMojo reserves the right to leave the event immediately.