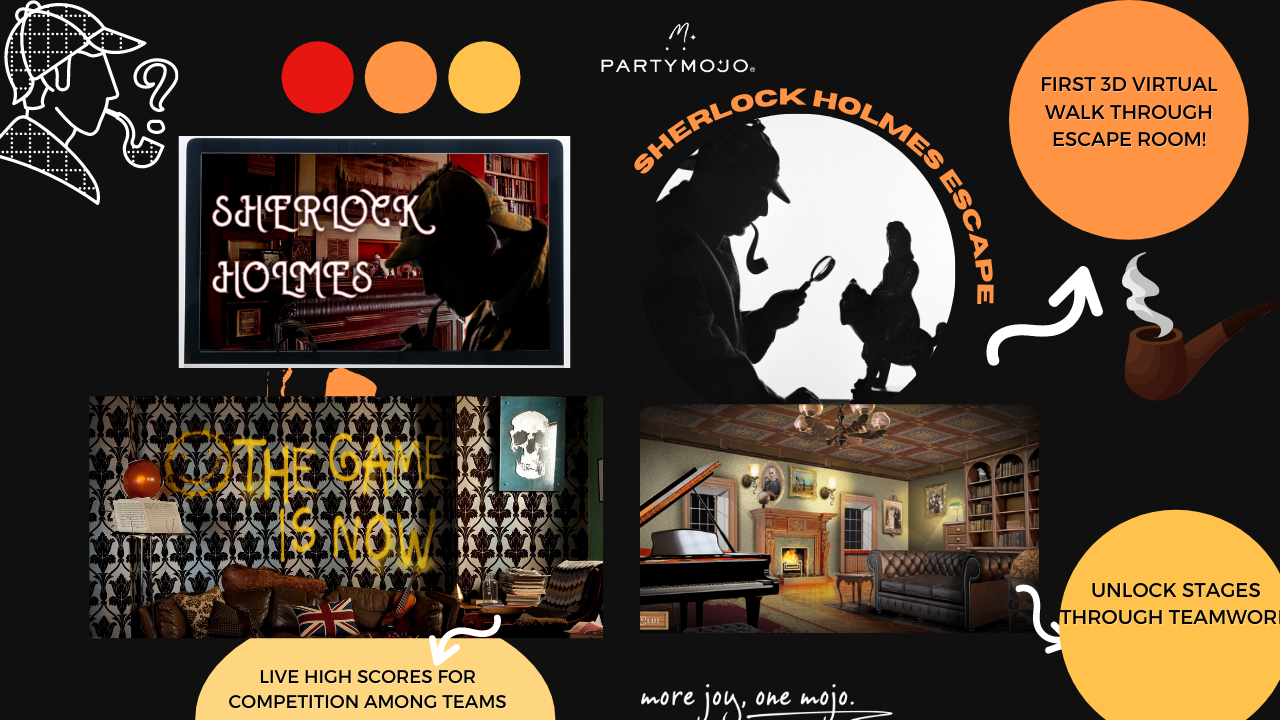 Launching the First 3D Sherlock Holmes Themed Virtual Escape Room in Singapore that caters to 1000 pax!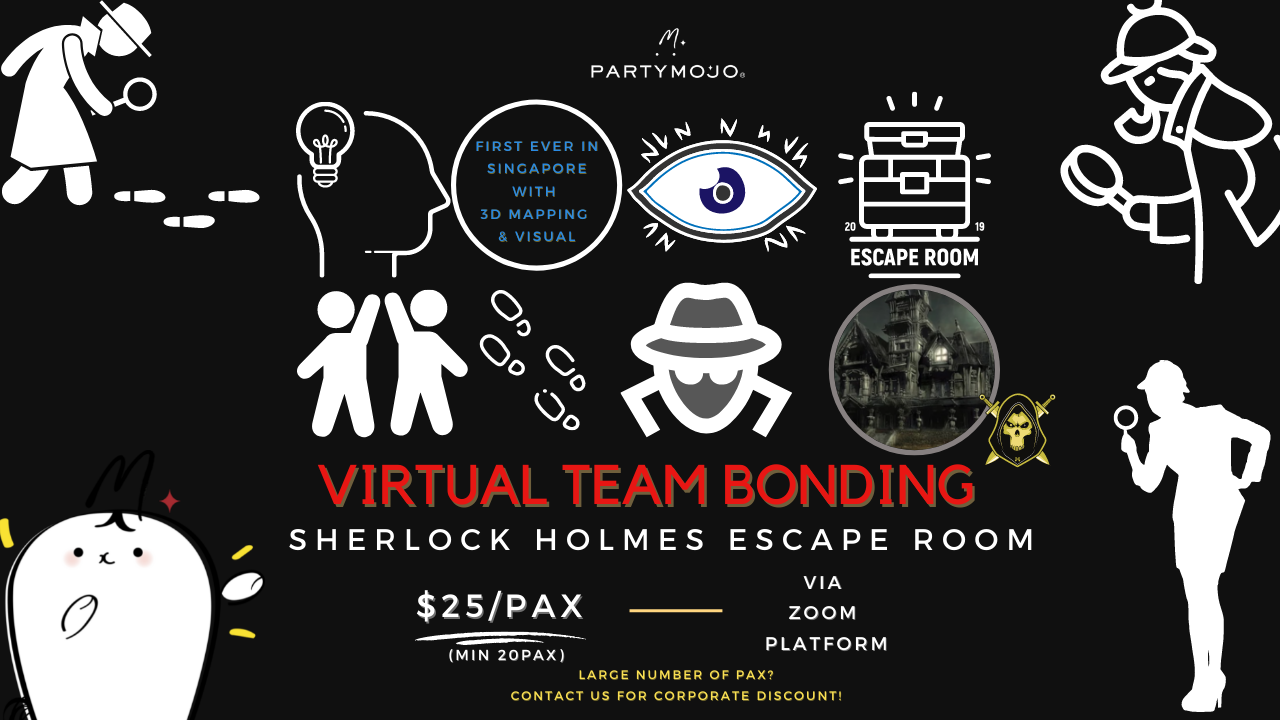 Frequently Asked Questions
Here's some of the frequently asked questions by our clients for the Virtual Sherlock Holmes Themed Escape Room Workshop. As virtual workshop is a relatively new activity, we understand that clients will have some questions about it. Feel free to contact our friendly sales person at 81606655 or 65696992 today, or email to [email protected] to view the full list of our virtual workshops!
Embark on an adventure with your colleagues this year with our Virtual Sherlock Holmes Escape Room.
It will be up to your team to gather clues in this interactive 1920's themed Murder Mystery Escape Game. You will be hosted by a professional entertainer who will be in character throughout so why not dress up and get into the theme too! They'll stick along for the journey guiding you if you require any help.
This linear Cluedo style game will see you speak to some key character whilst roaming the house for clues. It is up to your team to put them together to crack the code and solve the Murder!
The Virtual Sherlock Holmes Escape Room is an interactive team building activity. You can play in teams and race each other to solve the clue and catch the killer. Find your Watson and put your observational, communication and decision-making skills to the test like never before
Virtual Escape Room (or Virtual Escape Puzzle) is an exciting scenario-based, mystery solving experience conducted virtually. It involves working in teams to gather clues, connect the dots and achieve the game objective under time pressure. It is the ultimate test of one's wit, attentiveness to details and communication skills. Players will have to work in teams to overcome challenges and puzzles, in order to unlock secrets and complete the storyline.
You will definitely feel a sense of great accomplishment should you and your team be able to complete the Escape Puzzle within the designated time given and emerge victorious.
Participants will need to have a table, laptop and a stable internet connection to participate in this activity. It can be done remotely in the comfort of your own homes. Pre-event firewall check will be done by our sales consultant.
We will be using Zoom platform preferably as the top choice, followed by Microsoft Teams, Facebook or Vimeo, depending on the platform of your convenience
The classes would need a minimum of 4 pax to kick start. For a more engaging and competitve team building session, we recommend a min of 20 pax. We can hold unlimited no. of participants for all our virtual workshops. Talk to our sales person today to enquire!
Yes, this is definitely possible. This can be done by splitting the participants into smaller classes. The virtual workshops can be held concurrently or consecutively depending on client's preference and schedules. Speak with our friendly sales person today to find out more!
PartyMojo is one of the first event companies to go virtual in the events line in singapore. We started our first virtual class in Feb 2020. Till now we have held over 120 virtual workshops. The scale of virtual workshops we have held varies from 10 pax to over 500 pax per event. We have a huge client base and are very experienced with virtual events. Talk to us to request for screenshots and video recordings of our past events to get an idea of how it works. 🙂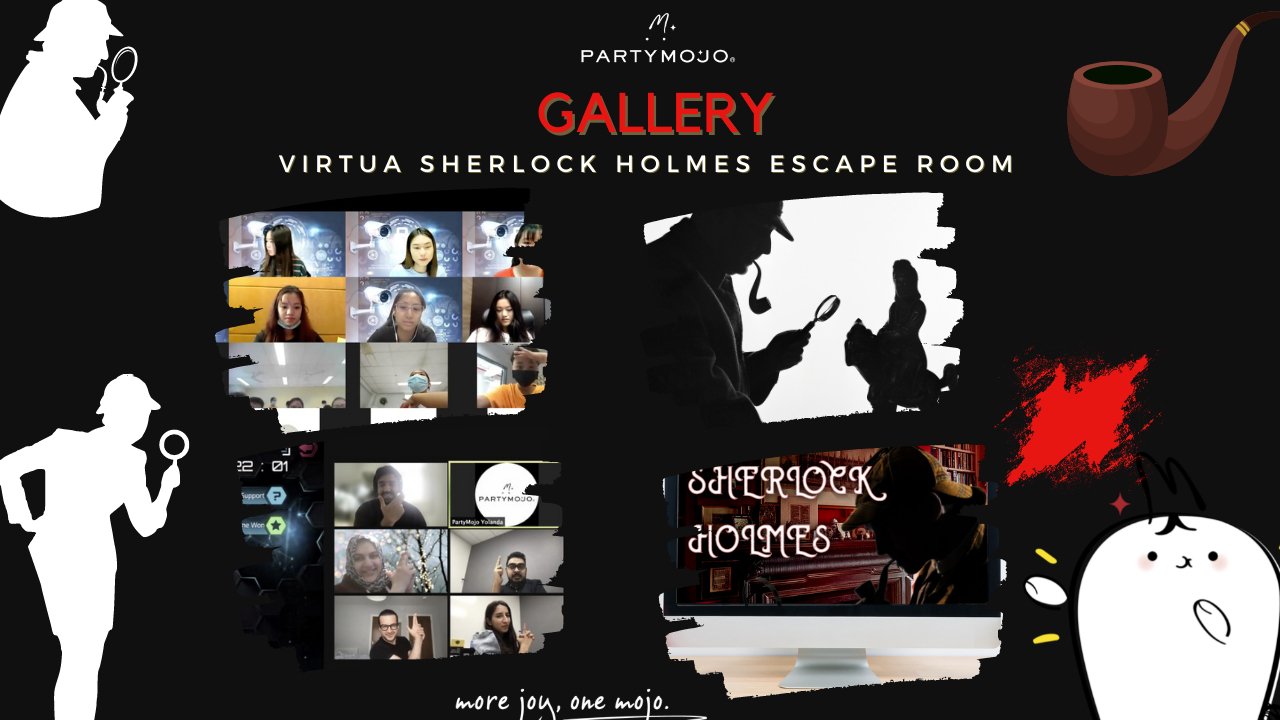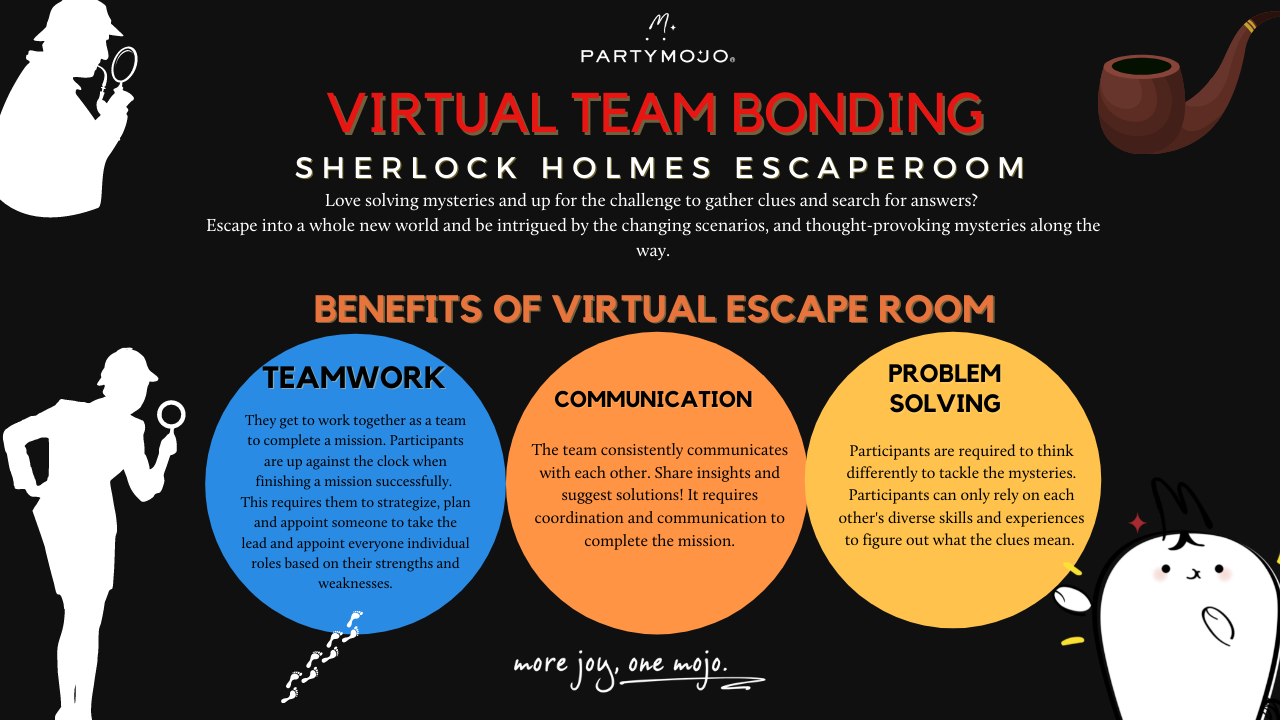 Virtual Escape Room is Most Suitable For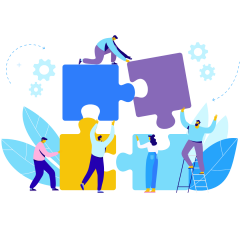 Team Building
Small pax of only 5 pax to start, and with unlimited pax! Energise remote team easily and bond through fun and play.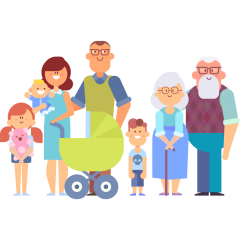 Residents Engagement
Best for social cohesion, choose from a myriad of virtual workshops for your next community event!
Special Occasions
Thinking of what to do for the next gathering? The perfect virtual gathering for your personal events.
Our Corporate Clients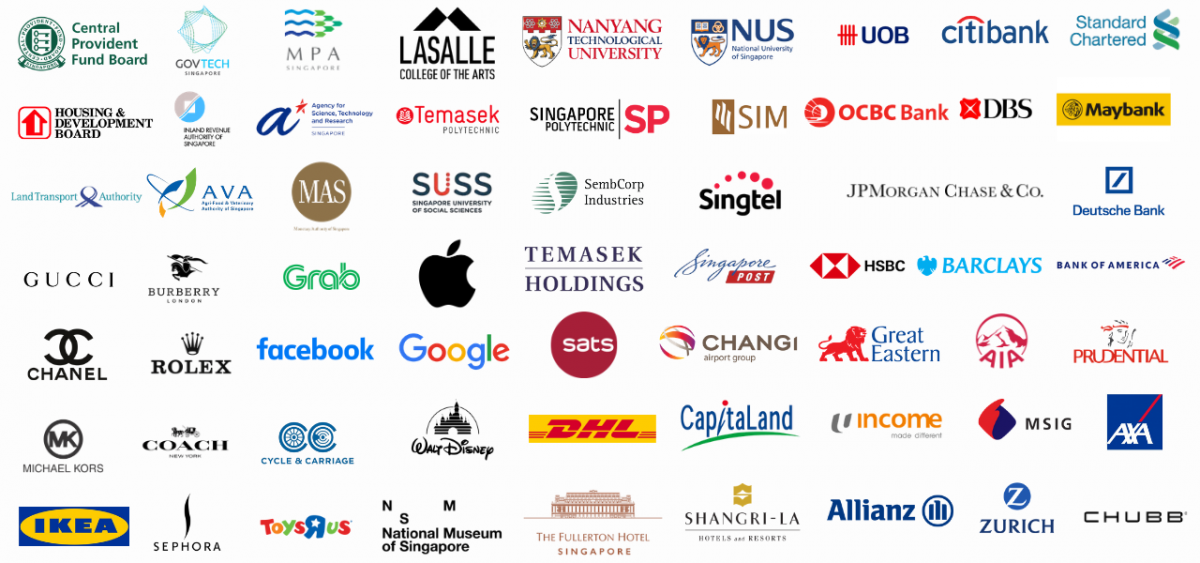 Ultra Fast Response
Your event get sorted out before you know it, fuss free.

Experienced Team
Over 3000 succcessful events held over the past 5 years

Certified Company
Certified by BizSafe, NEA, SNEF. We are a registered Government supplier.

Support All Payments
Various payment methods accepted. Creditcard,GeBiz, PayNow, Grabpay, etc.

Best Value for Money
Get the most value for money packages here.

One Stop Event Solution
Make less stops, achieving your dream event with just one quote.

Virtual Champion
Supports all virtual platforms, let us help for your next virtual event
Terms & Conditions
All prices quoted are in Singapore Dollars (SGD) and are subjected to 8% GST.

For Non-Corporate: 100% payment payable to PartyMojo Pte Ltd as deposit to confirm the event.

For Corporate: Endorsement on invoice with organisation stamp to confirm the event.

Breakage and damages to any equipments will be charged to client accordingly.
All cheques are made payable to PARTYMOJO PTE LTD.
Payment can be made via bank transfer to: DBS current Acc 003-932293-3 Branch code: 7171-003.
PartyMojo now accepts PayNow! The QR Code can be found at the bottom of the invoice issued.
Late payment interest charge of 2% per month will be incurred after payment due date.
Postponing of event can only be done 5 working days prior to the event.
Postponing of the event is subjected to a $100 – $150 surcharge, subjected to availability.
Otherwise, the client can choose to cancel the event and deposit paid will be forfeited.
50% of invoice charges if cancellation is made more than 5 working days before event time.
100% of invoice charges if cancellation is made 5 working days before event time.