Everyone needs that little magic in their lives! PartyMojo offers you Magic Shows for just about any event! Let us cast our Mojo Magic on your kids' birthday party! PartyMojo's best favourite Kids Interactive Magic Show will lift your kids off their seats!

Kids Interactive Magic Show
Why let someone else take center-stage? Let your child be part of the kids magician act and experience the magic first-hand! We believe the most engaging kind of magic show is the kind you participate in, and the funniest shows make the deepest impressions. Let your child and guests enjoy the wonders up close and personal with this interactive magic show, guaranteed to send the children into peels of laughter! Volunteers would not only get to be part of the show, but would also receive a reward!
That's not all: complimentary balloon sculpting will be done before the kids magic show begins! Watch with amazement as the sculptor twists balloons into cute things! Make us your party-planner, and let us make magic for your party!
– Suitable for children of ages 3 to 6!
– Duration: 90 mins!
– 60 mins of FREE balloon sculpting! (15- 20 sculptures!)
– 30 mins of kids interactive comedy magic show!
– FREE gifts for volunteers!
– Portable microphone provided!
– FREE hosting of cake cutting!
Award Winning Live Animal Magic Show
Astounding and stupefying, this magic show is bound to confound your guests regardless of what age group they fall in! High-tech and hilarious, our Magician makes use of LED screens to produce mind-blowing illusions. Have a giggle or be amazed watching the live birds carry out their performance! Chortle out loud at his comedic antics! Even the professional sound system is bound to impress!
Highly and wildly enjoyable, this act is perfect regardless of the occasion, regardless of the age group.We even have a special promotion. Get this performance, and you will be treated to an hour of balloon sculpting. Have fun and watch him as he deftly maneuvers the balloons into something else entirely. You will not be bored, it's a guarantee!
– Suitable for children and adults of all ages!
– 60 mins of complimentary balloon sculpting! (15-20 sculptures!)
– 30 mins of award winning live animal magic show!
– High Tech LED illusion act!
– Award winning bird act!
– Comedy Interactions!
– Birthday Kid Interactions!
– Professional sound system!
– FREE Hosting of Cake cutting!
Ever wanted to experience magic tricks on a more intimate basis like the lucky people who manage to run into David Blaine, Criss Angel and Dynamo? There's no need to wait around New York City with us here!
Reminiscent of street magic shows but in your very own home or venue of choice, our Magician will walk around and show magic tricks to your guests, up-close. Get the chance to watch closely and attempt to figure out the trick behind the illusion when our roving Magician comes round to you! Sure to spark conversations and bring life to your party, get the ball rolling easily with this package!
This is a package that is perfectly tailored to suit any event, and would give everyone something to talk about.
– Suitable for anything from DnD/weddings to kids parties!
– Close-up magic!
– Magician will perform his act at each table/group! Best for big parties!
– 1st hour – $250!
– Subsequent hour – $220!
Stun your guests with an incredible magic show. Unlike the Kids Magic show, this stage magic show is perfect for Dinner and Dances and other corporate events! It is also great for birthday parties or weddings! With great showmanship, our Magician is bound to dazzle with the perfect execution of magic tricks and stage illusions. There is even an award-winning act involving well-trained live Doves! Watch him levitate! Be part of his show! Gasp in amazement at the amazing sound system! Our stage Magician raises the bar for an astoundingly funny and highly interactive performance, sure to give you and your guests goosebumps.
What are you waiting for? Book us, grab a seat, and enjoy the show.
– Suitable for DnD or other corporate events!
– Award-winning Dove act!
– Stage interactions illusions!
– Grand stage illusions!
– Professional sound system!
If you're looking at having us at a Corporate Event, PartyMojo's very own Magicians are talented and sparkling polished, not only to entertain children, but even adults of all ages! Our better-prized Magic Shows include Live Animals Magic Shows, and even Professional Stage Magic Shows, which contain magical illusion, acts! Well the magic does not stop there, our Magicians also bring their Magic Shows forward to other masses like a birthday party celebration in childcare centers! School will never be the same again, with PartyMojo's Magic! Tired of the same old family gatherings? Call PartyMojo now for a Magic Show, that's right, at your very own Family Event! We are also available to perform at RC Events, and just about any event that crosses your mind! Our Mojo Magic Show is one Magical call away from you! Reach out to our Magicians today!
Top 5 reasons why choose PartyMojo!
At PartyMojo, we ensure our customers are always paying the right price for the right quality. Here are the Top 5 Reasons why our corporate clients and birthday guests chose PartyMojo as their choice: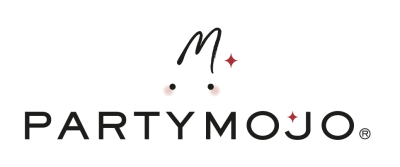 Architect of Joy
Beyond organising personal parties and corporate events, we compose happy experiences. Drawing out the Fun in every Function.

Mojo Formula
We compose joy through full-scale event planning and management following the formula.
Mojo Formula = Ideation + Detailing + Execution

Professionalism
About all, we are guided by our belief system to be prompt, responsible, responsible and always reliable.

Team Mojo
All Mojo manpower undergo strict screenings and practical training before they are assigned to a job post to equip them with product knowledge and good service.

Quality & Taste
We select nothing but the top ingredients and guarantee to excite your tastebuds!
Terms & Conditions
Payment Terms
All prices quoted are in Singapore Dollars (SGD) and are subjected to 7% GST.
A 100% full payment is required to confirm the booking.
Breakage and damages to any equipments will be charged to client accordingly.
A transport surcharge of $30 is applicable for the following venues: Changi, Tuas, Sentosa, Turf city.
All cheques are made payable to PARTYMOJO PTE LTD.
Payment can be made via bank transfer to: DBS current Acc 003-932293-3 Branch code: 7171-003.
PartyMojo now accepts PayNow! The QR Code can be found at the bottom of the invoice issued.
Postponing of event can only be done 5 working days prior to the event.
Postponing of event is subjected to a $100 – $150 surcharge, subjected to availability.
50% of invoice charges if cancellation is made more than 5 working days before event time.
100% of invoice charges if cancellation is made 5 working days before event time.
Other Terms
PartyMojo will not be liable for cleaning up of any mess created by the activities/party guests.
PartyMojo reserves the right to cease the party immediately if the client verbally abuses any of our staffs. In the event that the client's guest verbally abuses a PartyMojo staff, PartyMojo staff will inform the client immediately. If the abuse does not cease, PartyMojo reserves the right to leave the event immediately.