Contact our PartyMojo office at 65696992 / Sales 81606655 / Yolanda 

81606622

 

to enquire now! Drop us a quick email at

[email protected]

today for your very own fish and chips live station!

Fish and Chips Live Station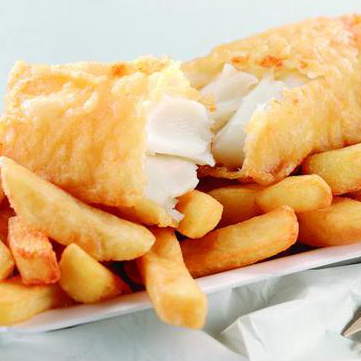 What's more satisfying than having a handsomely fried fish and chips by the beach on a breezy afternoon? Well, you can't possibly expect yourself to always be by the beach, but you can definitely enjoy a plate of fish and chips anytime you wish! Try our crispy fish and chips today!
Pax
Fish and Chips Station
100
$750

(NOW: $680)

200
$1200
300
$1800
Subsequent
call to enquire!
*Delivery surcharge of $55 is applicable for Changi, Tuas, Jurong Island and Sentosa
If you're holding a large-scale event unsure of how many machines to rent, PartyMojo is here to your rescue! With over 30 in-house Machine Stations and a huge team of Mojo SuperStaffs, no more stress! PartyMojo offers a huge discount for long hours Machine Station rentals! 
What's required from me if I hire PartyMojo's fish and chips live station?

Two standard UK plug Powerpoint (For outdoor events, do check with the venue if their powerpoints are suitable for the standard UK plug.)
A small table for us to place the machine if tables/carts are not included in your package.
How many servings can be served in an hour?
We can serve approximately 50 – 60 servings in an hour! More servings can be served by adding on more manpower or stations (at additional charges).
I need to cater to 500 people in an hour, can you do it?
No problem! We can cater to as many people as you want in the hour. This can be done so by adding more stations and manpower! Simply call or email to enquire with your event details and you will get a quotation within a day!
Are the fish and chips Halal?
Yes, all ingredients used are halal certified!
My event is outdoors, can I still hire the machines?
Yes! PartyMojo can go everywhere and anywhere in Singapore! However for inaccessible locations like Sentosa, Tuas South and so on, a transport surcharge between $20 – $30 is applicable. For outdoor events, do make sure that a powerpoint is available.
We have a company event and we need more than 2 hours for 1000 pax, what are the charges?
For large scale events, do enquire with us for a quotation and we will be sure to reply you within a day!
Video Gallery
"How will the Live Food Station turn out during my event?" Check out our video and see it for yourself!
The Live Food Station will include the following:
Delivery
Set up
All ingredients provided
Manpower to serve
Please note that tables are not included. If you do not have an extra table, let our friendly event advisors know! We provide table rental at $20 each.
PartyMojo's Carnival Food Stalls
Fish & Chips Live Station is Most Suitable For
Our Corporate Clients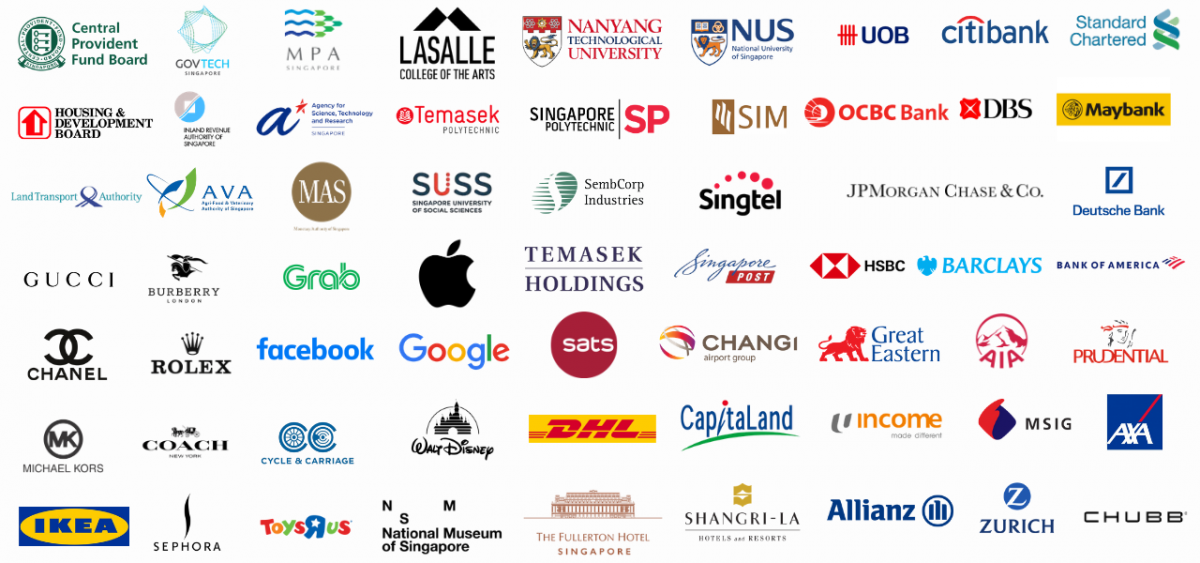 Send us your enquiry below
Fish and chips at your events!
Freshly caught cod is dipped in smooth rich beer batter whisked to a thick creamy texture. The beer-battered cod is then left to sizzle in oil till it's coated in a crunchy dark golden brown crust. Feel the brittle snap of the crust with every bite then have a chew to indulge in the juicy tender flesh of cod. Sounds amazing, doesn't it? Experience it yourself! Contact PartyMojo today to check out our fish and chips station today!
How is fish and chips served?
Ever greeted by the rancid smell of fish in the market  that has been out of water for a few days? It's just nasty, isn't it? Here at PartyMojo, we pledge to deliver you the freshest food and beverages. The cod is treated and frozen before being transported to your event. The beer batter is mixed, prepared and brought to your event to be prepared by our professional Mojo chef. Ready for a fin-wriggling gastronomic experience? Contact PartyMojo today to find out more!
Why fish and chips at your events?
It's on almost every western restaurant's menu. You simply can't miss fish and chips as one of the most commonly served cuisine nowadays! Its ubiquity also suggests its popularity among common consumers and hence rest assured it's a safe choice as a catering option for any event. Contact PartyMojo today to find out how our fish and chips station can meet your event needs!
Fun fact on fish and chips!
If you thought fish and chips is served the same way everywhere, think again. Countries seem to offer their own twist to fish and chips based on local preferences. Fish and chips can be served with a mixture of vinegar and brown sauce in Scotland, mayonnaise in Belgium and sugar in China. Flavours differ a lot across regions and such a phenomenon definitely demonstrates the rich cultural heritage of fish and chips as an all-time favourite. Time to impress your guests with a dish that they have always loved. Enquire with PartyMojo today at 6569 6992 or 6569 6998 about catering fish and chips for your next event!
Terms & Conditions
Payment Terms
All prices quoted are in Singapore Dollars (SGD) and are subjected to 8% GST.
A 100% full payment is required to confirm the booking.
Breakage and damages to any equipments will be charged to client accordingly.
A transport surcharge of $30 is applicable for the following venues: Changi, Tuas, Sentosa, Turf city.
All cheques are made payable to PARTYMOJO PTE LTD.
Payment can be made via bank transfer to: DBS current Acc 003-932293-3 Branch code: 7171-003.
PartyMojo now accepts PayNow! The QR Code can be found at the bottom of the invoice issued.
Postponing of event can only be done 5 working days prior to the event.
Postponing of event is subjected to a $100 – $150 surcharge, subjected to availability.
50% of invoice charges if cancellation is made more than 5 working days before event time.
100% of invoice charges if cancellation is made 5 working days before event time.
Other Terms
PartyMojo will not be liable for cleaning up of any mess created by the activities/party guests.
PartyMojo reserves the right to cease the party immediately if the client verbally abuses any of our staffs. In the event that the client's guest verbally abuses a PartyMojo staff, PartyMojo staff will inform the client immediately. If the abuse does not cease, PartyMojo reserves the right to leave the event immediately.