Contact our PartyMojo office at 65696992 or Sales 81606655 / Yolanda 

81606622

 

to enquire about our Cup Corn station now! Drop us a quick email at

[email protected]

today! View the complete list of food stations here.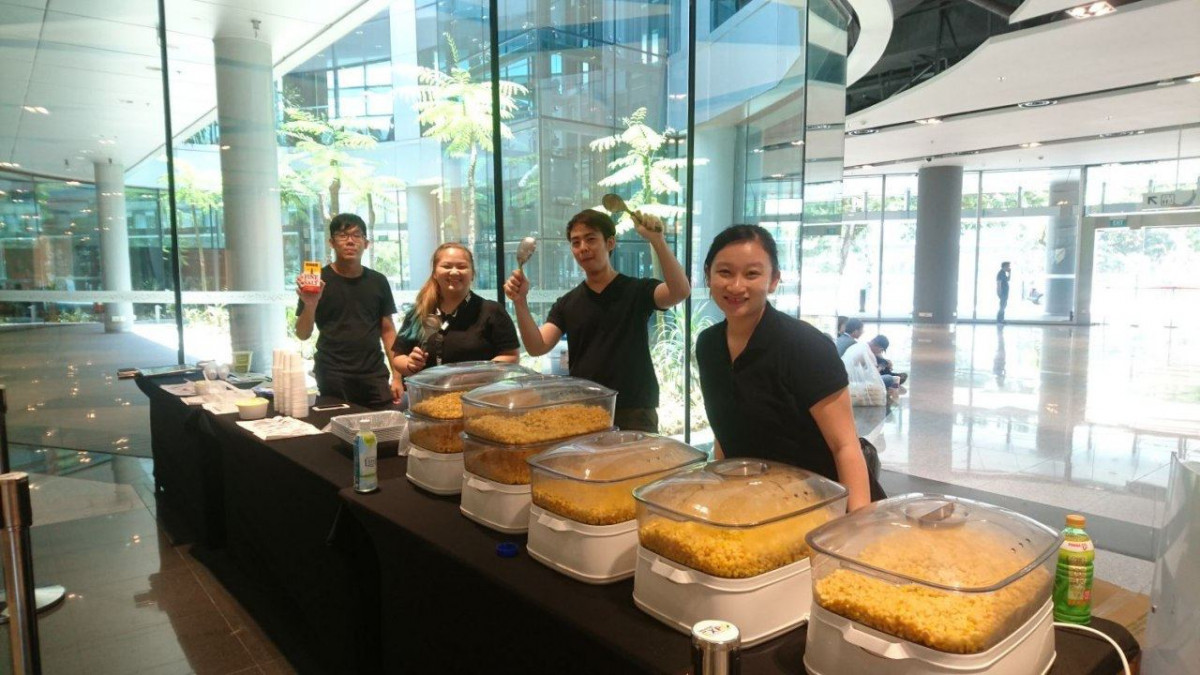 All time kids and even adult favourite! Fresh corns are served by PartyMojo's very own professionals! We serve up the tastiest and finest quality of steamed corns packed with two very simple ingredients, finest salt and creamy butter. Not only that, all our ingredients used are halal to ensure that every single guests can enjoy the food station! Our packages includes delivery and manpower to serve you delicious salted buttered cup corn at your event!
What's included:
1) Delivery and set up at your venue
2) Cup Corn Live Station (table not included)
3) 1 Young and lively Manpower to serve
Pricing table:
| | 100 Servings | 200 Servings | 300 Servings |
| --- | --- | --- | --- |
| 1 Hours | $300 | $360 |  – |
| 2 Hours | $340 | $360 | $520 |
| 3 Hours | – | $400 | $520 |
Sub Hour: $150 / hour / 100 servings
*Please note that a delivery surcharge of $55 is applicable for Changi, Tuas, Jurong Island and Sentosa
Holding a large scale event and not sure how many machines or how long a duration you need? Fret not because PartyMojo is here for you! With over 50 in house machines and a big team of Mojo staffs, let us share your burden. We provide a huge discount for long hours, so why not enquire with us today!
What is the maximum cup corn servings you can serve in an hour?
At the usual speed for our cup corn station, we can cater up to 100 servings in an hour. However, upon special request, we can serve at a lightning speed at 150 servings in an hour!
I need to cater to 500 people in an hour, can you do it?
No problem! We can cater to as many people as you want in the hour. This can be done by adding more manpower/ extra corn steamer. Simply call or email to enquire with your event details and you will get a quotation within a day!
Do you serve less than 100 servings?
Unfortunately no, our minimum is at 100 servings. Your guests can always come back for more cup corn!
Are the cup corns halal?
We use all halal ingredients for the station!
I want it! How do I book?
Simply drop us an email at [email protected] or call us at 6569 6992 / 6569 6998
Video Gallery
"How will the Live Food Station turn out during my event?" Check out our video and see it for yourself!
The Live Food Station will include the following:
Delivery
Set up
All ingredients provided
Manpower to serve
Please note that tables are not included. If you do not have an extra table, let our friendly event advisors know! We provide table rental at $20 each.
PartyMojo's Carnival Food Stalls
Cup Corn Live Station is Most Suitable For
Our Corporate Clients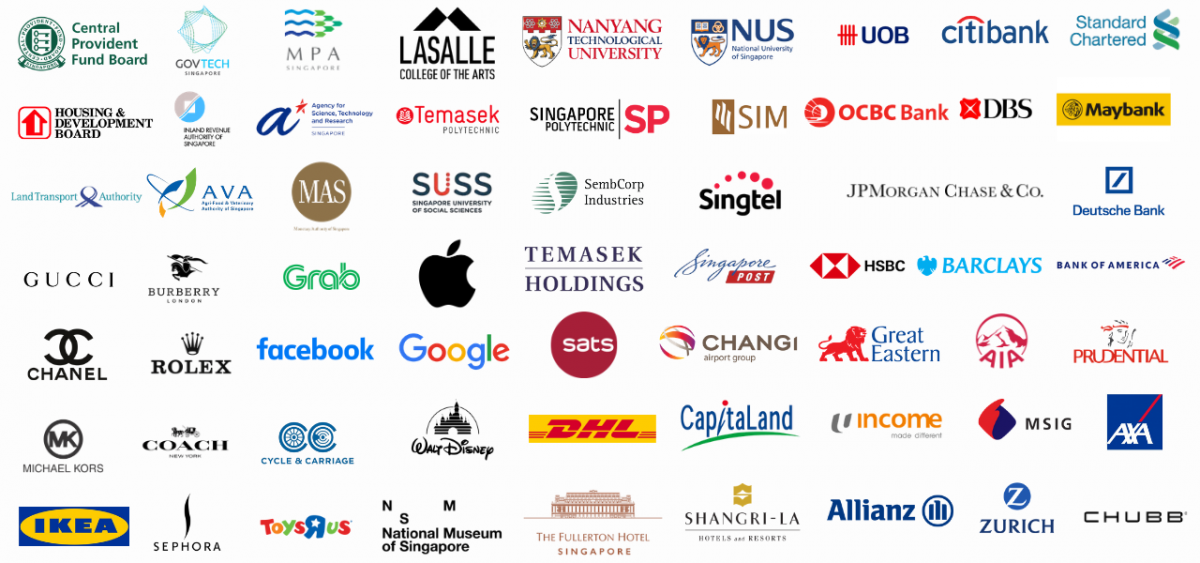 Send us your enquiry below
Cup corn at your events!
Remember back when you put up a booth in school to sell food and snacks to raise funds for your club and society? Out of all those times, cup corn was probably one of the snacks you sold. It's just so easy to make and even easier to consume, isn't it? Steam some corn seeds, fill them in a plastic cup and voila, cup corn is served! That's why it's almost impossible to miss cup corn at any carnivals or casual parties and you shouldn't miss it too! Check out our Cup Corn Station today and see how we can help you with your party needs!
How is cup corn served?
Frozen corn seeds are transported to your event and steamed fresh out of the fridge till they glow a brilliant yellow. Dip a spatula into the pot and scoop some corn seeds, looking all plump and juicy. Fill the corn seeds in a disposable plastic cup with a spoon and cup corn is served. Have a spoonful of corn seeds and savour the first bite with the seeds popping and the syrup trickling down your tongue. Never thought eating corn could be this sensational? Well, maybe it's time to give cup corn a try! Contact PartyMojo today to check out our Cup Corn Station for your event!
Why have cup corn at your events?
Many of us probably eat corn without noticing its health benefits. Corn is actually a great source of good carbohydrates. It's also rich in starch to stabilise your blood sugar levels and fibre to maintain bowel health. What's more? Corn tastes fantastic just by itself unlike other carbohydrates like rice or potato which are tasteless when no spices or flavours are added. With all that said, corn just seems like a better option for event catering, doesn't it? Well, contact PartyMojo today and check out our Cup Corn Station yourself!
Fun fact on cup corn!
Corn is a staple in the American diet. Americans consume one-third of all corn produced in the world and they've been eating corn since the times of the native American tribes before the Europeans arrived in the Americas. It's really common to see Americans have their corn on the cob but it does annoy you when some corn seeds get stuck between your teeth. Well, we've made it easier for you with cup corn! Just scoop the corn seeds and enjoy munching them. Enquire with PartyMojo today at 6569 6992 or 6569 6998 about catering your cup corn prepared by our Cup Corn Station!
Terms & Conditions
Payment Terms
All prices quoted are in Singapore Dollars (SGD) and are subjected to 8% GST.
A 100% full payment is required to confirm the booking.
Breakage and damages to any equipments will be charged to client accordingly.
A transport surcharge of $30 is applicable for the following venues: Changi, Tuas, Sentosa, Turf city.
All cheques are made payable to PARTYMOJO PTE LTD.
Payment can be made via bank transfer to: DBS current Acc 003-932293-3 Branch code: 7171-003.
PartyMojo now accepts PayNow! The QR Code can be found at the bottom of the invoice issued.
Postponing of event can only be done 5 working days prior to the event.
Postponing of event is subjected to a $100 – $150 surcharge, subjected to availability.
50% of invoice charges if cancellation is made more than 5 working days before event time.
100% of invoice charges if cancellation is made 5 working days before event time.
Other Terms
PartyMojo will not be liable for cleaning up of any mess created by the activities/party guests.
PartyMojo reserves the right to cease the party immediately if the client verbally abuses any of our staffs. In the event that the client's guest verbally abuses a PartyMojo staff, PartyMojo staff will inform the client immediately. If the abuse does not cease, PartyMojo reserves the right to leave the event immediately.