Contact our PartyMojo office at 65696992

 

to enquire now! Drop us a quick email at

[email protected]

today for your very own Cross Cut Sandwich Live Station! Click here for full list of food stations.
Remember the last time you had to hurry for a meeting or class and there was no time to get lunch? Your most natural reaction would probably be to grab a sandwich on the go and carry on with what you had to do. Simple and convenient, wasn't it? The most basic and classic of them being the ham and cheese sandwich. Something so cliche yet something we can't live without. Regardless of the many variations of sandwiches out there, your love for sandwiches never died. We've heard you and we are delighted to serve you your favourite cross cut sandwiches from our live stations!
Cross Cut Sandwich Live Station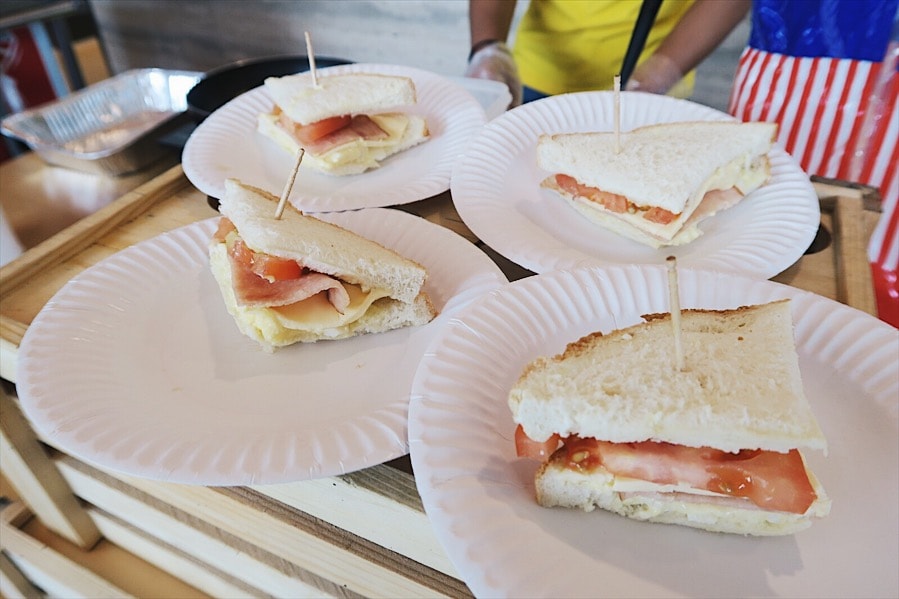 Craving for some sandwiches in your events? Don't worry, we got it all covered for you with our Cross Cut Sandwiches Station!
| Pax | Cross Cut Sandwich Station |
| --- | --- |
| 200 | $360 |
| 300 | $500 |
| 400 | $640 |
| Subsequent | $140 |
*Delivery surcharge of $55 is applicable for Changi, Tuas, Jurong Island and Sentosa
What's required from me if I hire PartyMojo's Cross Cut Sandwich Station?
Simply provide us a table and we're good to go!
I need to cater to 2000 people in an hour, can you do it?
No problem! We can cater to as many people as you want in the hour. This can be done so by adding more stations and manpower! Simply call or email to enquire with your event details and you will get a quotation within a day!
Are the sandwiches Halal?
Yes, all ingredients used are halal certified!
Video Gallery
"How will the Live Food Station turn out during my event?" Check out our video and see it for yourself!
The Live Food Station will include the following:
Delivery
Set up
All ingredients provided
Manpower to serve
Please note that tables are not included. If you do not have an extra table, let our friendly event advisors know! We provide table rental at $20 each.
PartyMojo's Carnival Food Stalls
Cross Cut Sandwich Live Station is Most Suitable For
Our Corporate Clients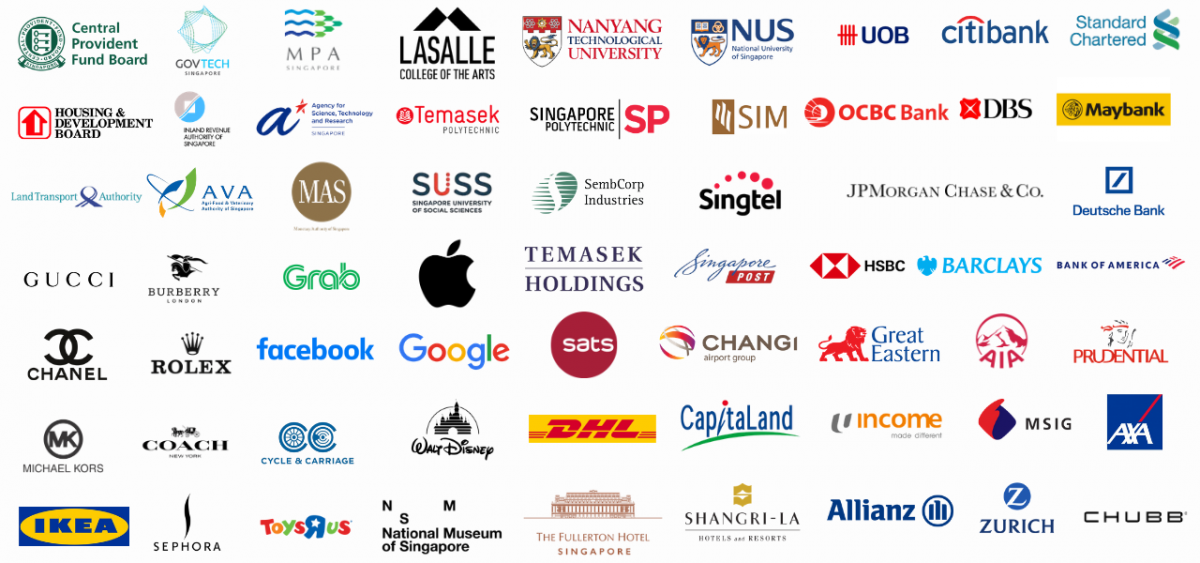 Send us your enquiry below
Cross Cut Sandwich Live Station at your events!
Don't ever underestimate the sandwich. Sure it's a really simple creation but ever wondered how much could be packed into just one little sandwich? Something so small and compact could contain almost everything your body needs – lettuce and tomatoes deliver the dietary fibres and anti-oxidants while the meat meets your needs for omega-3, protein and healthy fats. It's just crazy, isn't it? Just one bite of the contents between two slices of bread and your body receives so many different nutrients! Have a better reason to cater sandwiches for your next event now? Well, contact PartyMojo today to ask about getting our Cross Cut Sandwiches Stations!
How are cross cut sandwiches served?
Want your sandwiches to taste as fresh and fluffy as how you have it from Subway? Here at PartyMojo, we make sure the ingredients for your sandwiches were just harvested from the farm! Well, not quite but you definitely sense our dedication to preparing the freshest ingredients for your consumption! The various choices of meat and vegetables will be prepared beforehand, sealed and frozen before being transported to your event. Our professional Mojo staff will then make your sandwiches right before you at the Cross Cut Sandwiches Station. Contact PartyMojo today to get our Cross Cut Sandwiches Station for your next event!
Why have Cross Cut Sandwiches Station at your event?
The cross cut sandwich is indeed an all-time-favourite that people consume as one of their daily staples. It suits almost your every need! Just craving a light snack? Grab a sandwich! Utterly famished? Grab bigger and more sandwiches! Need to walk around a party to entertain your guests? Take a sandwich with you! A sandwich is satisfying, mobile and great for you if you need food while multitasking with socialising or working. Contact PartyMojo today to find out how much our Cross Cut Sandwiches Station can achieve for you!
Fun fact on Cross Cut Sandwiches!
The fourth Earl of Sandwich was an avid gambler who refused to take time to have meals during his long card games and would ask his servants to bring him slices of meat held between two slices of bread. This practice soon became popular among his fellow gamblers and therefore, the sandwich was born. The sandwich was clearly created for convenience and efficiency. What better way to help your busy guests with their meals while they are all caught up with mingling at the party? Get them sandwiches of course! Enquire with PartyMojo today at 6569 6992 or 6569 6998 about catering your all-time favourite cross cut sandwiches served by our Cross Cut Sandwiches Station!
Terms & Conditions
Payment Terms
All prices quoted are in Singapore Dollars (SGD) and are subjected to 8% GST.
A 100% full payment is required to confirm the booking.
Breakage and damages to any equipments will be charged to client accordingly.
A transport surcharge of $30 is applicable for the following venues: Changi, Tuas, Sentosa, Turf city.
All cheques are made payable to PARTYMOJO PTE LTD.
Payment can be made via bank transfer to: DBS current Acc 003-932293-3 Branch code: 7171-003.
PartyMojo now accepts PayNow! The QR Code can be found at the bottom of the invoice issued.
Postponing of event can only be done 5 working days prior to the event.
Postponing of event is subjected to a $100 – $150 surcharge, subjected to availability.
50% of invoice charges if cancellation is made more than 5 working days before event time.
100% of invoice charges if cancellation is made 5 working days before event time.
Other Terms
PartyMojo will not be liable for cleaning up of any mess created by the activities/party guests.
PartyMojo reserves the right to cease the party immediately if the client verbally abuses any of our staffs. In the event that the client's guest verbally abuses a PartyMojo staff, PartyMojo staff will inform the client immediately. If the abuse does not cease, PartyMojo reserves the right to leave the event immediately.