Contact our PartyMojo office at 65696992 / Sales 

81606655

 / Yolanda 

81606622

 

to enquire now! Drop us a quick email at

[email protected]

today or click here for the full list of food stations.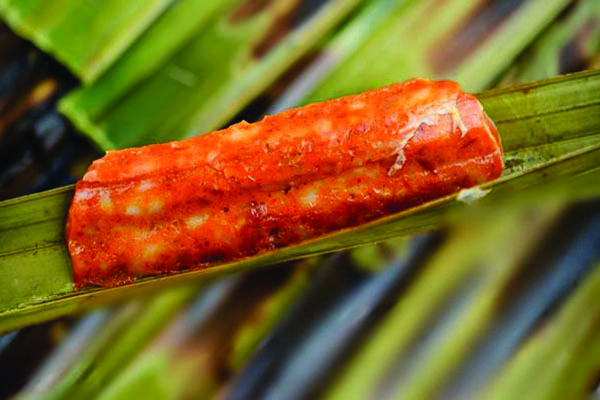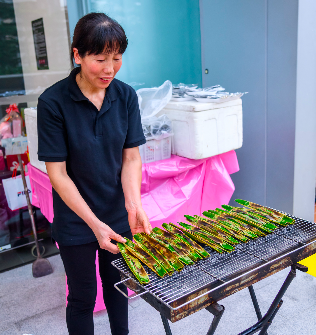 |  Pieces | Otah Live Station |
| --- | --- |
|  300 | $500 |
|  500 | $700 |
|  1000 | $1200 |
*Delivery surcharge of $55 is applicable for Changi, Tuas, Jurong Island and Sentosa
What is included in the Otah Live Station?
Delivery, set up and manpower are all included!
What's required from me if I hire PartyMojo's Otah Live Station?
Simply provide us a table and a powerpoint and we're good to go! Don't worry, table are available for rental at only $20!
Are the otah Halal?
Yes, all ingredients used are halal certified!
PartyMojo's Carnival Food Stalls
Otah Live Station is Most Suitable For
Our Corporate Clients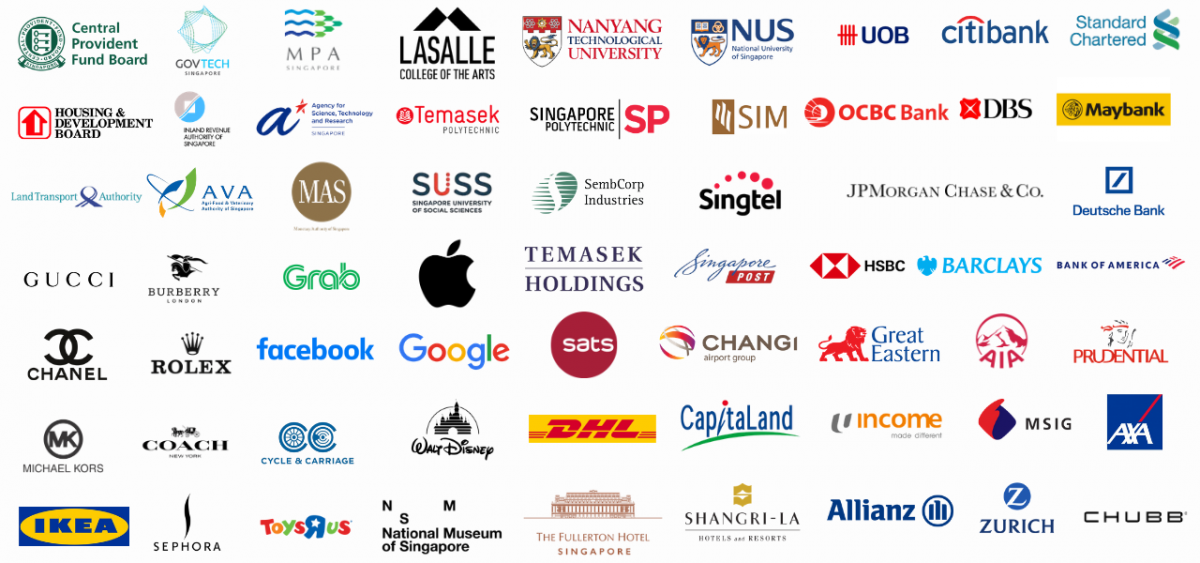 Send us your enquiry below
🔥🍢 Otah Extravaganza: Ignite Your Taste Buds at the Live Station
Step into a world where spice and succulence collide, creating an explosion of flavor that dances on your palate. Welcome to Otah Oasis, where our live station is not just a food stop – it's a culinary spectacle, a celebration of grilled perfection, and a journey into the heart of Southeast Asian spice.
🔥 Fiery Freshness
Watch as our Otah maestros expertly blend fresh fish fillets, aromatic herbs, and a medley of spices into a harmonious paste. Every parcel is a burst of Southeast Asian goodness, promising a symphony of flavors in every bite.
Banana Leaf Elegance
Indulge in the Otah experience wrapped in the elegance of banana leaves. The natural infusion of flavors that comes from grilling in these green parcels elevates the Otah to a level of smoky richness that you can taste and smell with every unwrap.
Custom Spice Voyage
Personalize your spice journey with our variety of Otah options. From the classic fiery blend to milder renditions, our live station invites you to choose your spice adventure. It's not just Otah; it's your Otah masterpiece.
🔥 Live Grilling Performance
Step up to our live station and witness the Otah grilling performance unfold before your eyes. The sizzle of fresh fish on the grill, the aromatic dance of spices in the air – it's not just a meal; it's a culinary performance that engages all your senses.
🎉 Otah Fiesta for Every Occasion
From casual gatherings to grand celebrations, our Otah live station adds a touch of spice and elegance to any event. Create memorable moments and let your guests savor the joy of crafting their own Otah delights.
🚀 Elevate Your Otah Adventure
At Otah Oasis, we believe in turning every bite into a moment of delight. Elevate your Otah adventure with our live station – where every flip is a note, and every parcel is a celebration of Southeast Asian culinary heritage.
Join us at Otah Oasis and let the Otah extravaganza begin!
Terms & Conditions
Payment Terms
All prices quoted are in Singapore Dollars (SGD) and are subjected to 8% GST.
A 100% full payment is required to confirm the booking.
Breakage and damages to any equipments will be charged to client accordingly.
A transport surcharge of $30 is applicable for the following venues: Changi, Tuas, Sentosa, Turf city.
All cheques are made payable to PARTYMOJO PTE LTD.
Payment can be made via bank transfer to: DBS current Acc 003-932293-3 Branch code: 7171-003.
PartyMojo now accepts PayNow! The QR Code can be found at the bottom of the invoice issued.
Postponing of event can only be done 5 working days prior to the event.
Postponing of event is subjected to a $100 – $150 surcharge, subjected to availability.
50% of invoice charges if cancellation is made more than 5 working days before event time.
100% of invoice charges if cancellation is made 5 working days before event time.
Other Terms
PartyMojo will not be liable for cleaning up of any mess created by the activities/party guests.
PartyMojo reserves the right to cease the party immediately if the client verbally abuses any of our staffs. In the event that the client's guest verbally abuses a PartyMojo staff, PartyMojo staff will inform the client immediately. If the abuse does not cease, PartyMojo reserves the right to leave the event immediately.