Contact our PartyMojo office at 65696992 or Sales 81606655 / Yolanda 

81606622

 

to enquire now! Drop us a quick email at

[email protected]

today for your very own Birthday Cake!
Having received numerous requests to include birthday cakes as part of our services to make it wholesome and more value-added based on our expertise in this line, PartyMojo has partnered with a prominent central bakery from 1st Jan 2019 to offer birthday cakes options for all our customers!
Cake-cutting time is the point in every party when every one remembers why there is a party in the first place. In short, the birthday cake is the shining crown jewel of every party and the center of every celebration, especially so in a 1st birthday celebration. Thus, every aspect of PartyMojo's cake will be subjected to great scrutiny: from the appearance of the birthday cake, how suitable it is to the theme and the venue decorations, to the taste and texture of the cake. After all, what good is a beautiful cake if it doesn't taste great right? We know how a bad cake can ruin a whole party, and we know how important this is to you. We guarantee that our cakes are of the finest quality, not only in terms of the appearance but in terms of taste as well.

Cream Cakes
For 20 Pax – Starting from $250
*Prices are inclusive of delivery to your doorstep!
Fondant Cakes
For 20 Pax – Starting from $350
*Prices are inclusive of delivery to your doorstep!
Take a look at some of the beautiful cakes we've created for our clients! Perhaps you'll find your dream cake here! The list is not exhaustive, so please do contact our sales staff for more fantastic images of the past cake designs we have done!
Top 5 reasons why choose PartyMojo!
At PartyMojo, we ensure our customers are always paying the right price for the right quality. Here are the Top 5 Reasons why our corporate clients and birthday guests chose PartyMojo as their choice: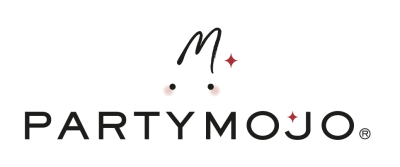 Architect of Joy
Beyond organising personal parties and corporate events, we compose happy experiences. Drawing out the Fun in every Function.

Mojo Formula
We compose joy through full-scale event planning and management following the formula.
Mojo Formula = Ideation + Detailing + Execution

Professionalism
Above all, we are guided by our belief system to be prompt, responsible and always reliable.

Team Mojo
All Mojo manpower undergo strict screenings and practical training before they are assigned to a job post to equip them with product knowledge and good service.

Quality & Taste
We select nothing but the top ingredients and guarantee to excite your tastebuds!
1st Birthday Cakes at your events!
Nothing screams a birthday celebration more than a birthday cake! This is even more so for the very 1st birthday cake of a child! Imagine a stunning party with an amazing theme, coupled with a special, delicious and beautiful birthday cake for the cake-cutting ceremony. With Partymojo, your birthday cake can be done to near perfection, designed beautifully in accordance to the theme and venue decorations, appealing to both your eyes and taste buds. We guarantee that the cake-cutting ceremony will definitely be one that you remember for years to come!
How are 1st Birthday Cakes served?
Partymojo has partnered with a prominent central bakery to offer unique and varying 1st birthday cake options for to cater to your distinct needs and preferences. Our tasty and delicious cakes are created meticulously  before delivering them right to your doorsteps for your event!
Why have birthday cakes at your events?
Birthday cakes are often the star of the show, what everyone looks forward to nearing the end of the celebration. As the crowd gathers around the table, an appetising and delicious cake is bound to attract the eyes of many! Treat your guests to these tasty birthday cakes and watch them enjoy your memorable first birthday party even more. Contact PartyMojo today for a one-of-a-kind 1st birthday cake!
Fun fact on Birthday cakes!
You might have heard of the term "piece of cake" before, but do you know the origin behind it? The idea of cake denoting "simple" originated from the 1870s when cakes were given out as rewards for winning competitions. Now, getting your ideal 1st birthday cakes to turn into a reality is a piece of cake. Simply enquire more with PartyMojo today at 6569 6992 or 6569 6998 to turn your ideal birthday cakes into reality!
Terms & Conditions
Payment Terms
All prices quoted are in Singapore Dollars (SGD) and are subjected to 8% GST.
A 100% full payment is required to confirm the booking.
Breakage and damages to any equipments will be charged to client accordingly.
A transport surcharge of $30 is applicable for the following venues: Changi, Tuas, Sentosa, Turf city.
All cheques are made payable to PARTYMOJO PTE LTD.
Payment can be made via bank transfer to: DBS current Acc 003-932293-3 Branch code: 7171-003.
PartyMojo now accepts PayNow! The QR Code can be found at the bottom of the invoice issued.
Postponing of event can only be done 5 working days prior to the event.
Postponing of event is subjected to a $100 – $150 surcharge, subjected to availability.
50% of invoice charges if cancellation is made more than 5 working days before event time.
100% of invoice charges if cancellation is made 5 working days before event time.
Other Terms for Birthday Cakes 
PartyMojo will not be liable for cleaning up of any mess created by the activities/party guests.
PartyMojo reserves the right to cease the party immediately if the client verbally abuses any of our staffs. In the event that the client's guest verbally abuses a PartyMojo staff, PartyMojo staff will inform the client immediately. If the abuse does not cease, PartyMojo reserves the right to leave the event immediately.