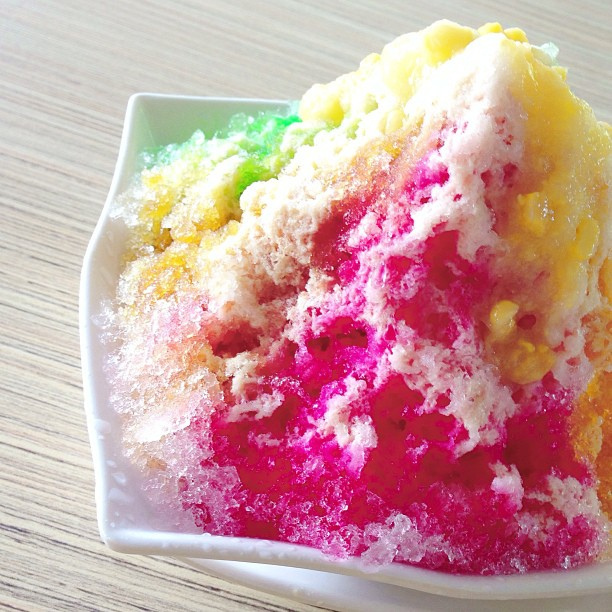 Need some ice to cool you down at an event? Try out PartyMojo's Ice Kachang Station! The bottom is filled with attap seed and red bean and topped with crushed ice and finish off with syrup, condensed milk and corn! Yummy!
| | |
| --- | --- |
| Hours | Ice Kacang |
| 2 | $450 |
| 3 | $600 |
| Subsequent hour | $150 |
*Delivery surcharge of $55 is applicable for Changi, Tuas, Jurong Island and Sentosa
Client to provide 1x Table and 1x dedicated 3-pin power socket
If you're holding a large-scale event unsure of how many machines to rent, PartyMojo is here to your rescue! With over 50 in-house Machine Stations and a huge team of Mojo SuperStaffs, no more stress! PartyMojo offers a huge discount for long hours Machine Station rentals! 
Is the Ice Kachang Station Free flow?
Yes it's absolutely free flow!
What's required from me if I hire PartyMojo's Ice Kachang Live Station?
Simply provide us a table and a powerpoint and we're good to go!
I need to cater to 500 people in an hour, can you do it?
No problem! We can cater to as many people as you want in the hour. This can be done so by adding more stations and manpower! Simply call or email to enquire with your event details and you will get a quotation within a day!
Video Gallery
"How will the Live Food Station turn out during my event?" Check out our video and see it for yourself!
The Live Food Station will include the following:
Delivery
Set up
All ingredients provided
Manpower to serve
Please note that tables are not included. If you do not have an extra table, let our friendly event advisors know! We provide table rental at $20 each.
Top 5 reasons why choose PartyMojo!
At PartyMojo, we ensure our customers are always paying the right price for the right quality. Here are the Top 5 Reasons why our corporate clients and birthday guests chose PartyMojo as their choice: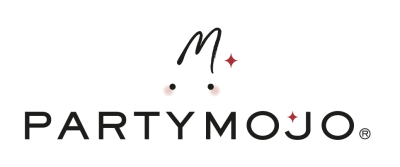 Architect of Joy
Beyond organising personal parties and corporate events, we compose happy experiences. Drawing out the Fun in every Function.

Mojo Formula
We compose joy through full-scale event planning and management following the formula.
Mojo Formula = Ideation + Detailing + Execution

Professionalism
About all, we are guided by our belief system to be prompt, responsible, responsible and always reliable.

Team Mojo
All Mojo manpower undergo strict screenings and practical training before they are assigned to a job post to equip them with product knowledge and good service.

Quality & Taste
We select nothing but the top ingredients and guarantee to excite your tastebuds!
Ice Kachang Live Station for your Events!
Singapore's local favourite, what's not to like from a bowl of ice, milky and creamy goodness with delicious toppings after a long day out in our sweltering sunny weather? Partymojo's Ice Kachang Live Station is filled with chewy attap seeds and tasty red beans, topped with sparkling shaved ice. To finish off, drizzle some tasty gooey syrup, condensed milk and corn for an added texture. This is sure to cool down your guests after enjoying an action-packed day at your event!
How are the Ice Kachang served?
PartyMojo's Ice Kachang Live Station will be served on a free flow basis to you and your guests! Our live stations will be offered depending on the amount of hours you require starting from 2 hours, where ice will be freshly shaven to cater to your demands. A wide variety of toppings are also available for you to customise your Ice Kachang to your personal preferences!
Why have Ice Kachang at your events?
Ice Kachang serves as a very refreshing alternative to what you commonly see at various events, which is the perfect solution to cooling off in the hot weather. Furthermore, with its brightly coloured sauce and chewy toppings, it is definitely tasty and will satisfy your guests' cravings! Contact Partymojo today to find out more about having our Ice Kachang Live Station at your next event!
Fun Fact about Ice Kachang
Ice Kachang originally came in the form of ice balls, where the ice was rolled into a ball and then topped with red and green syrup. With PartyMojo Ice Kachang Live station, your ice kachang will be served in a bowl with a spoon, so you do not have to worry about freezing your fingers off! Bet you are interested to get your hands on a bowl of refereshing Ice Kachang now! Enquire with PartyMojo today at 6569 6992 or 6569 6998 about our Ice Kachang Live Station!
Terms & Conditions
Payment Terms
All prices quoted are in Singapore Dollars (SGD) and are subjected to 8% GST.
A 100% full payment is required to confirm the booking.
Breakage and damages to any equipments will be charged to client accordingly.
A transport surcharge of $30 is applicable for the following venues: Changi, Tuas, Sentosa, Turf city.
All cheques are made payable to PARTYMOJO PTE LTD.
Payment can be made via bank transfer to: DBS current Acc 003-932293-3 Branch code: 7171-003.
PartyMojo now accepts PayNow! The QR Code can be found at the bottom of the invoice issued.
Postponing of event can only be done 5 working days prior to the event.
Postponing of event is subjected to a $100 – $150 surcharge, subjected to availability.
50% of invoice charges if cancellation is made more than 5 working days before event time.
100% of invoice charges if cancellation is made 5 working days before event time.
Other Terms
PartyMojo will not be liable for cleaning up of any mess created by the activities/party guests.
PartyMojo reserves the right to cease the party immediately if the client verbally abuses any of our staffs. In the event that the client's guest verbally abuses a PartyMojo staff, PartyMojo staff will inform the client immediately. If the abuse does not cease, PartyMojo reserves the right to leave the event immediately.