Contact our PartyMojo office at 65696992 / Sales 81606655 / Yolanda 

81606622

 

to enquire now! Drop us a quick email at

[email protected]

today! View our complete list of live food stations here.

Get ready to upgrade your event with our sizzling Criss Cut Fries Live Station! 🔥🍟 Watch as we transform fresh potatoes into crispy, uniquely-cut delights right before your eyes. Elevate your snacking game today!

| Hr |  Criss Cut Fries Live Food Station |
| --- | --- |
| 1 | $400 |
| 2 | $560 |
| 3 | $720 |
| Subsequent | $160 |
*Please note that a delivery surcharge of $55 is applicable for Changi, Tuas, Jurong Island and Sentosa
Holding a large scale event and not sure how many machines or how long a duration you need? Fret not because PartyMojo is here for you! With over 50 in-house machines and a big team of Mojo staffs, let us share your burden. We provide a huge discount for long hours, so why not enquire with us today!
How many servings of Criss Cut Fries are served in an hour?
100 servings.
What is required from me if I hire the machines from PartyMojo?
A standard UK plug Powerpoint (For outdoor events, do check with the venue if their powerpoints are suitable for the standard UK plug.)

A small table for us to place the hotdog machine
Does it include delivery and manpower? 
Yes! All prices as above include delivery, set up, man power! Not only that, young and lively staff will be at your event to serve and punctuality is guaranteed!
Are the Fries Halal?
Yes absolutely! All our ingredients are Halal!
Do I have to prepare a table for PartyMojo to place the machines?
Yes, we will require a table to place a machine. Otherwise, tables are available for hire at only $20!
My event is outdoors, can I still hire the machines?
Yes, do note that inaccessible locations like Sentosa, Tuas South and so on, a transport surcharge of $55 is applicable. For outdoor events, do make sure that a powerpoint is available.
 We have a company event and we need more than 2 hours for 1000 pax, what are the charges?
For large scale events, do enquire with us for a quotation and we will be sure to reply you within a day!


PartyMojo's Carnival Food Stalls
Criss Cut Fries Live Station is Most Suitable For
Our Corporate Clients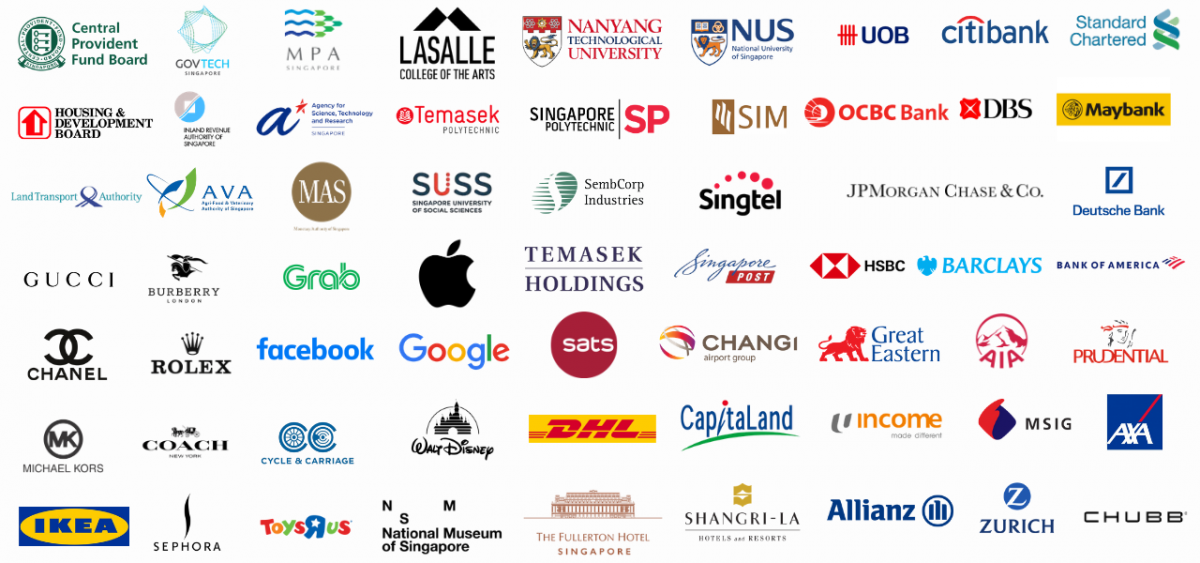 Send us your enquiry below
Introducing the Irresistible Criss Cut Fries Live Food Station: Elevate Your Event Experience!
🍟 Get Ready to Satisfy Your Cravings! 🍟 Step right up to the most exciting spot at your event – our Crisscut Fries Live Station! We've taken the classic french fry and given it a twist that will leave your taste buds dancing with delight. Our Crisscut Fries are not just a snack; they're an experience.
🌟 What Sets Our Crisscut Fries Apart? 🌟
✂️ Uniquely Cut: Say goodbye to ordinary fries. Our Crisscut Fries are meticulously cut to perfection, creating a mesmerizing lattice pattern that maximizes the crunch in every bite.
🔥 Fresh and Hot
Our fries experts work their magic right before your eyes, ensuring that every order is served piping hot and fresh out of the fryer.
🍟 Endless Possibilities
Crisscut Fries are versatile! Whether you prefer them alone or with other snacks, with or without dips, our live station caters to all your cravings.
🎉 Perfect for Any Event
Weddings, corporate gatherings, parties, and more – our Crisscut Fries Live Station adds a fun and interactive element that your guests will love.
👨‍🍳 Our Fries Masters in Action! 👩‍🍳
Our skilled fries masters are ready to dazzle your guests with their artistry. They'll fry and serve with a smile, creating a memorable experience that keeps people coming back for more.
📸 Instagram-Worthy
We believe that food should not only taste amazing but also look amazing. Our Criss Cut Fries are ready for their close-up on social media.
🥇 A Taste to Remember
Events are about creating memories, and our Criss Cut Fries will make a flavorful impression. Be the host who leaves everyone talking about the food long after the event is over.
Choose our Criss Cut Fries Live Food Station, and you're choosing an unforgettable experience. Let us be the highlight of your next event, making it a sizzling success that everyone will remember.
Ready to add some sizzle to your event? Contact us today and let's make your gathering a mouthwatering success with our Criss Cut Fries that will leave everyone wanting seconds!
Terms & Conditions
Payment Terms
All prices quoted are in Singapore Dollars (SGD) and are subjected to 8% GST.
A 100% full payment is required to confirm the booking.
Breakage and damages to any equipments will be charged to client accordingly.
A transport surcharge of $30 is applicable for the following venues: Changi, Tuas, Sentosa, Turf city.
All cheques are made payable to PARTYMOJO PTE LTD.
Payment can be made via bank transfer to: DBS current Acc 003-932293-3 Branch code: 7171-003.
PartyMojo now accepts PayNow! The QR Code can be found at the bottom of the invoice issued.
Postponing of event can only be done 5 working days prior to the event.
Postponing of event is subjected to a $100 – $150 surcharge, subjected to availability.
50% of invoice charges if cancellation is made more than 5 working days before event time.
100% of invoice charges if cancellation is made 5 working days before event time.
Other Terms
PartyMojo will not be liable for cleaning up of any mess created by the activities/party guests.
PartyMojo reserves the right to cease the party immediately if the client verbally abuses any of our staffs. In the event that the client's guest verbally abuses a PartyMojo staff, PartyMojo staff will inform the client immediately. If the abuse does not cease, PartyMojo reserves the right to leave the event immediately.