Want to hold a mini DIY Party yourself at home with some close friends or relatives at your convenience? Well, we have the perfect solution for you! PartyMojo's Party Boxes!! Our DIY Party Box includes balloon decoration that is easy to set up with instruction video! The box also includes exciting Art & Crafts for 12 kids! The ideal number of kids for a mini party at home! If you are expecting more kids for your DIY Party, let us know for more top-up options!
DIY Party Box From $98 depending on your choice of Art & Craft.
DIY Party Box Starts From $98!
Price differs based on your choice of art & craft!

1) 30 Balloons
– DIY 30 decorative air-filled balloons around the room any way you like!
– Choose up to 5 balloon colours!
– We will provide you with a quick turtorial video for 3 ways you can style these balloons: Garland, Bunting and Flower!
–Top up $20 for Chrome Balloons!
Choose 5 Balloon Colours here!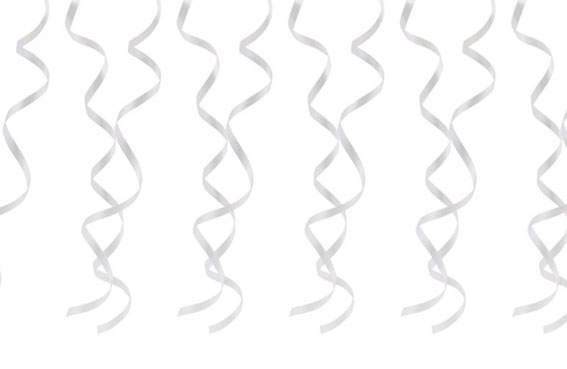 2)

30 Balloon Ribbons
– Get creative with balloon ribbons!
– You may use the ribbons to create Balloon Garland and Balloon Bunting!
– You can also use the ribbons as extra decoration hanging down from the balloon decorations.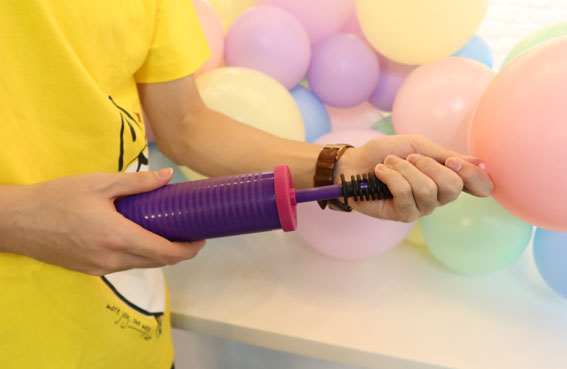 3) Hand Balloon Pump
– Don't worry about inflating 30 balloons on your own as we will provide you with a hand balloon pump!
– Hand balloon pumps are easy to use and a great chance to get those arms to work!
– Kids can help out with balloon pumping as well!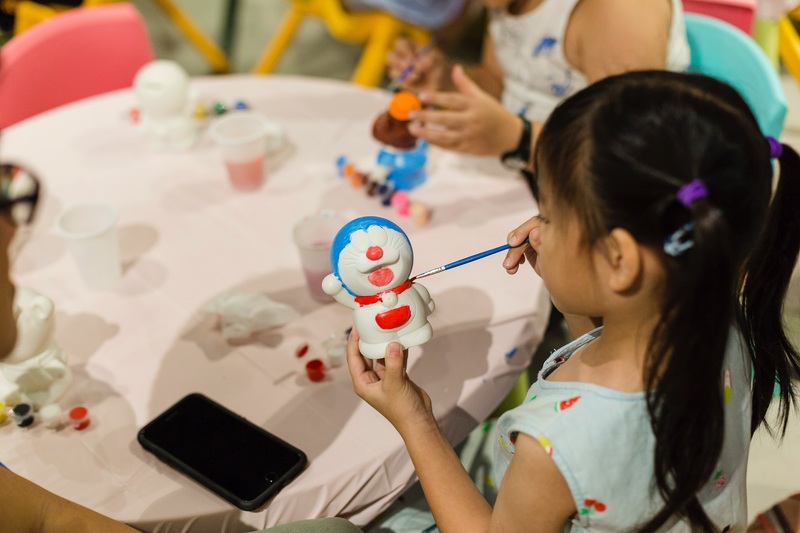 4) Your Choice of 1 Art & Craft!
– Each DIY Party Boxes comes with your chose of 1 art & craft!
– Choose 1 art & craft from PartyMojo's most popular 7 Art & Crafts options below!
– Prices stated below are for 12 pax and includes delivery.
Choose 1 Art & Craft here!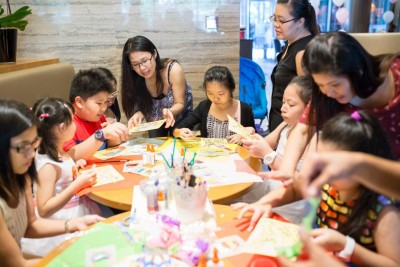 Sand Art
Mosaic Tiara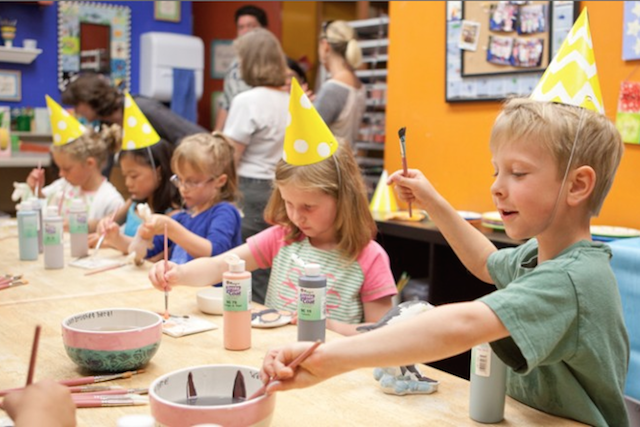 Coin Bank Painting (+$30)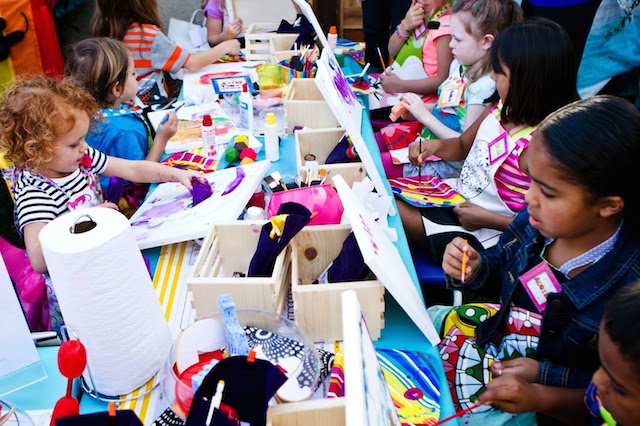 Canvas Painting (+$30)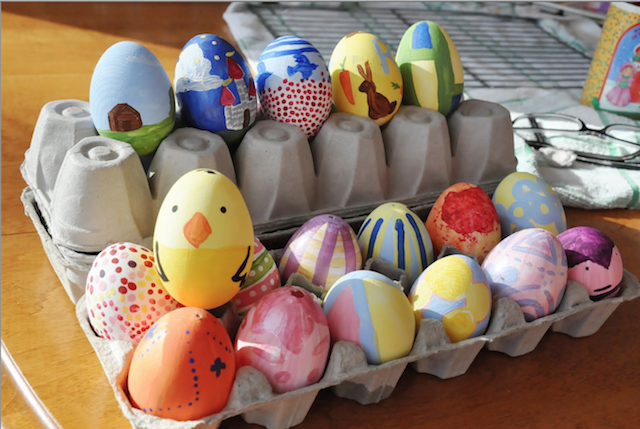 Egg Painting (+$30)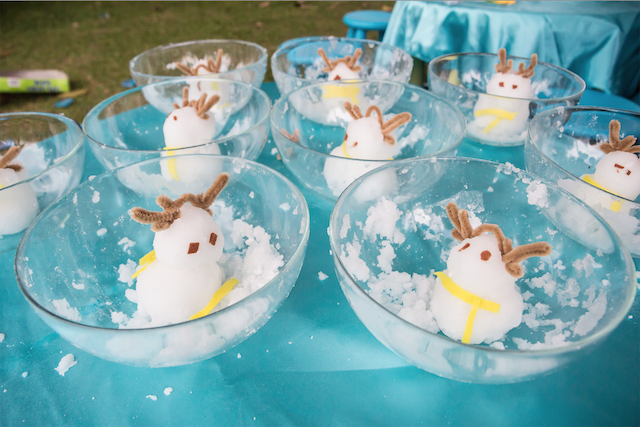 Snowman Building (+$30)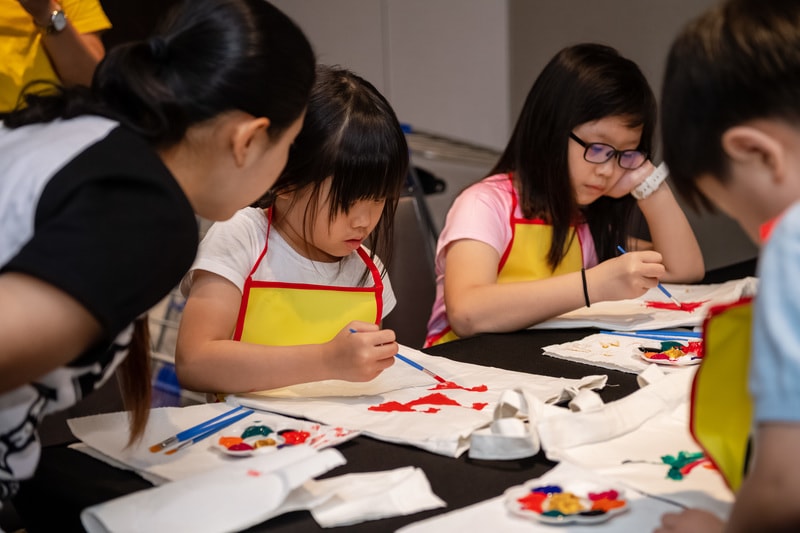 Tote Bag Painting (+$100)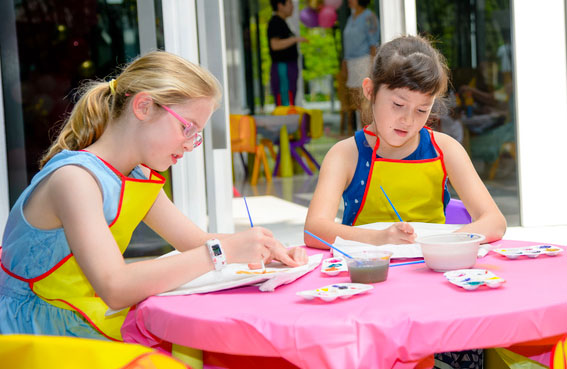 5) 12 Kids Aprons
– Afraid that your DIY Art & Craft for the kids will be messy? Fret not, our DIY Party Box includes 12 kids aprons!
– Need more? Contact us for top up options!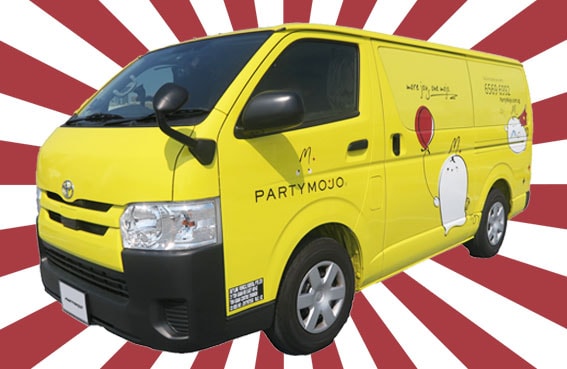 6) Delivery Included
– Prices include delivery to your doorstep!
– Please arrange with us a convinient timing for the delivery within 1 week from your booking!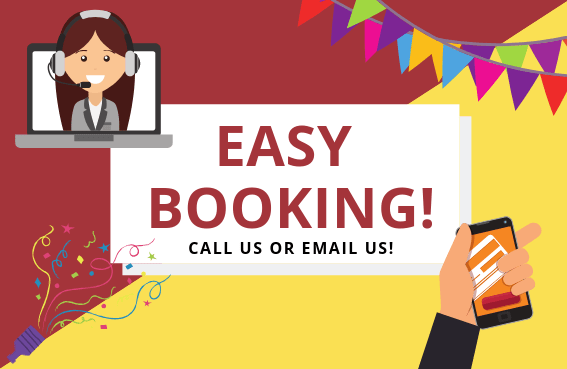 7) Easy Booking & Confirmation
– CALL US: 81606622 / 65696992
– EMAIL US: [email protected] / [email protected]
OR SIMPLY CLICK ON THE ENQUIRE / BOOKING BUTTON BELOW AND WE WILL GET BACK TO YOU WITHIN 24 HOURS!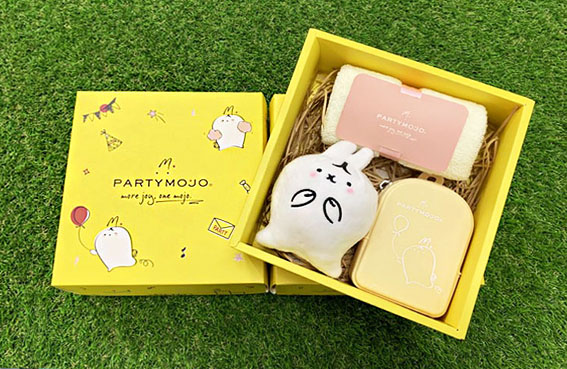 8) Top Up PartyMojo Goodie Boxes!
– How can a party miss out goodie boxes? Delight the kids with Mojo Goodie Boxes for all the kids!
– Each goodie box includes a Mini Mojo Pouch, Facial Towel and an adorable Mojo Plushie!
– If you wish to add some of your own goodies in the boxes, simply pass the gifts to our staffs before the party.
– Goodie bags may change without prior notice. Please check with our party planners for more info!
Top 5 reasons why choose PartyMojo!
At PartyMojo, we ensure our customers are always paying the right price for the right quality. Here are the Top 5 Reasons why our corporate clients and birthday guests chose PartyMojo as their choice: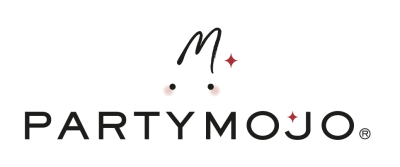 Architect of Joy
Beyond organising personal parties and corporate events, we compose happy experiences. Drawing out the Fun in every Function.

Mojo Formula
We compose joy through full-scale event planning and management following the formula.
Mojo Formula = Ideation + Detailing + Execution

Professionalism
About all, we are guided by our belief system to be prompt, responsible and always reliable.

Team Mojo
All Mojo manpower undergo strict screenings and practical training before they are assigned to a job post to equip them with product knowledge and good service.

Quality & Taste
We select nothing but the top ingredients and guarantee to excite your tastebuds!
The mojo behind Mojo Team
Quality & Affordable Services
Professionally Trained Staff

More Than 70 Live Food Stations

Fun Filled Themed Packages
Cash / Cheque / Credit Card Payments
Terms & Conditions
Subsequent Pax
Sand Art + $8 each pax
Mosaic Tiara + $8 each pax
Snowman Building + $10 each pax
Coin Bank + $10 each pax
Canvas Painting + $10 each pax
Egg Painting + $10 each pax
Customised Tote Bag Painting + $12 each pax
Payment Terms
All prices quoted are in Singapore Dollars (SGD) and are subjected to 8% GST.

For Non-Corporate: 100% payment payable to PartyMojo Pte Ltd as deposit to confirm the event.

For Corporate: Endorsement on invoice with organisation stamp to confirm the event.

Breakage and damages to any equipments will be charged to client accordingly.
A additional transport surcharge of $30 is applicable for the following venues: Changi, Tuas, Sentosa, Turf city.
All cheques are made payable to PARTYMOJO PTE LTD.
Payment can be made via bank transfer to: DBS current Acc 003-932293-3 Branch code: 7171-003.
PartyMojo now accepts PayNow! The QR Code can be found at the bottom of the invoice issued.
Late payment interest charge of 2% per month will be incurred after payment due date.
Postponing of event can only be done 5 working days prior to the event.
Postponing of the event is subjected to a $100 – $150 surcharge, subjected to availability.
Otherwise, the client can choose to cancel the event and deposit paid will be forfeited.
50% of invoice charges if cancellation is made more than 5 working days before event time.
100% of invoice charges if cancellation is made 5 working days before event time.