Looking for some EXTRAORDINARY decorations for your upcoming birthday party? We got the perfect solution for you! Add a touch of class and elegance with our Elegance Decoration Packages! Create the party of your dreams and amaze your guests! Elegance Decoration Packages is a great add on to your dessert table that will certainly leave a long-lasting impression!
Elegance Decoration Package
One of our top loved decoration package has got to be our Elegance Decoration Package. Want a more grand and luxurious decoration package to WOW your guests? With so much combinations, the possibilites are endless. Contact us to receive a comprehensive decoration catalogue for all 3 Elegance Decoration Packages today!
Elegance Decoration Package A includes the following:
Artistic Organic Balloon Arch
Fully Customised Round Backdrop
3 Elegant Cake Display Tables
Delivery, Set Up and Tear Down
Price: 

S$1000 

(U.P: S$1630)
Optional top ups (in picture):
Customised Fondant Cake (From $250)
Name Laser Cutouts (Up to 1m from $100)
Fresh Flowers Arrangements (From $250)
Customised Desserts (From $150)
I want to have a white marble round background or a foresty round background. Can you do it?
Yes we can customise the background to your liking! Just let us know your ideal look and we will get it done!
Can I rent the organic balloon decorations together with your dessert table package or fondant cake?
Yes absolutely! For this option you may take a look at our Package C which includes a 2 tier cake and dessert! Let our friendly event advisors know and we will advise you accordingly!
How long is the backdrop rental for?
The package allows up to 4 hrs usage, subsequent hours at $40/hr.
I want to add on Foil Balloons just like the stars in the photo and some 40″ Foil Number Balloons. Do you have?
Yes! Add ons for foil balloons are available. We offer special foil balloons and transparent balloons upon request.
How much space is required?
We advise to set aside about 3 meters (length) x 2.5 meters (height) x 2 meters (width) for the decorations! However, do not worry! Space needed is flexible and can be customised during set up on the event day!
I want to change some items in the package. Can I do that?
Yes, everything is customisable, do contact our sales person for quotation.
How long do you need for setup?
The set up for organic balloons will take about 3 hours. Please advise us on the start time of your event and we will arrive 3 hours before to complete the setup!
Do you provide tear down service?
Yes set up and tear down inclusive.
How long in advance should I book?
We advise booking a minimum of 2 weeks in advance to avoid disappointments!
I want to book! Who do I contact?
You may email our friendly event advisors at [email protected] or call us at +65 6569 6992!
Elegance Decoration Package Gallery
Need some inspiration? Here are some of the best decoration setups for you to get inspired!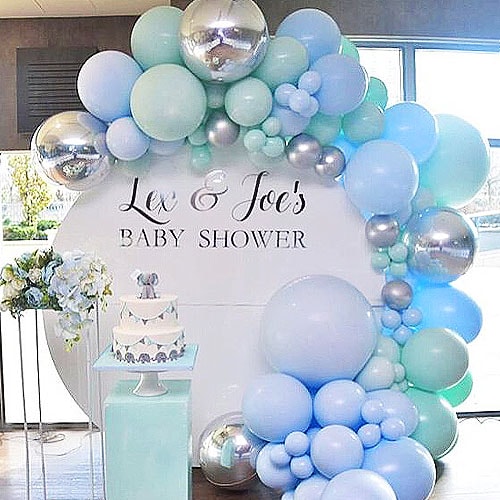 Tiffany Blue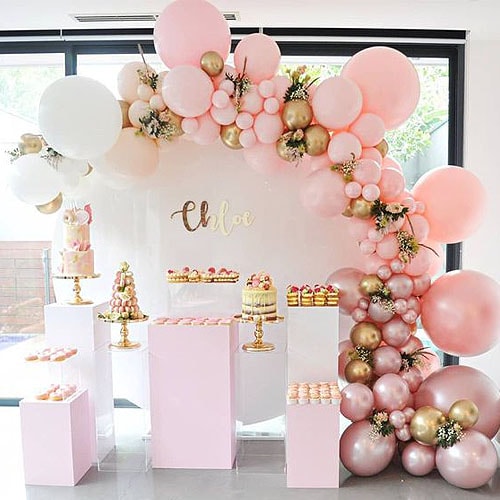 Cotton Candy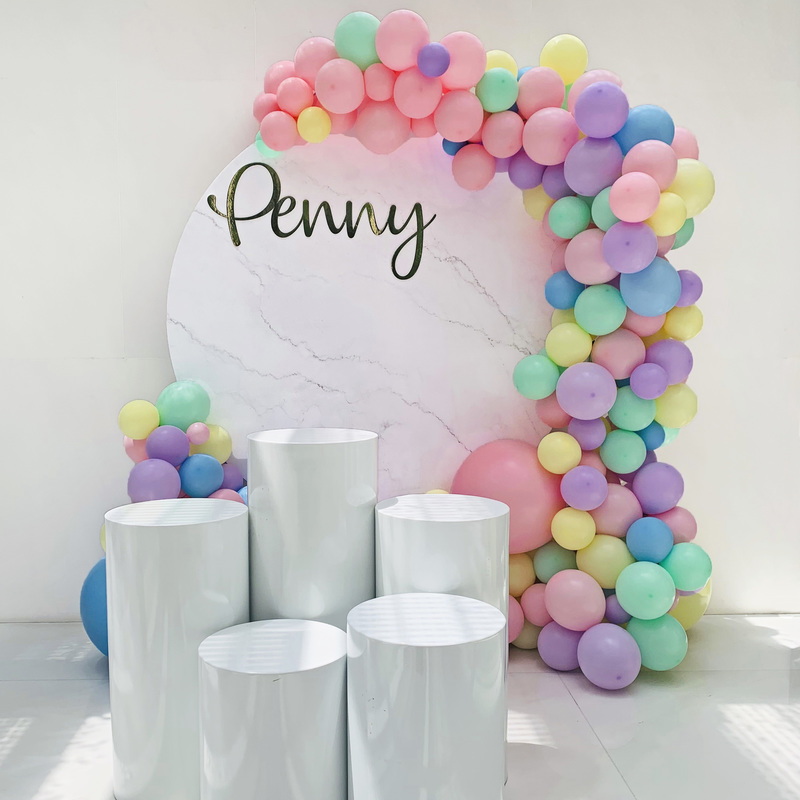 Pastel Utopia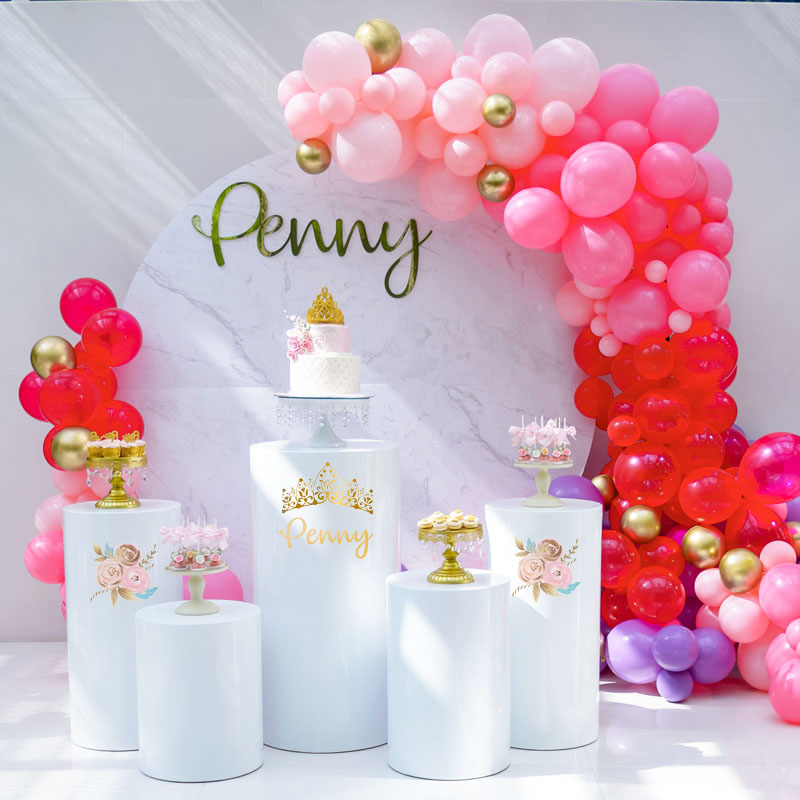 Cherry Pops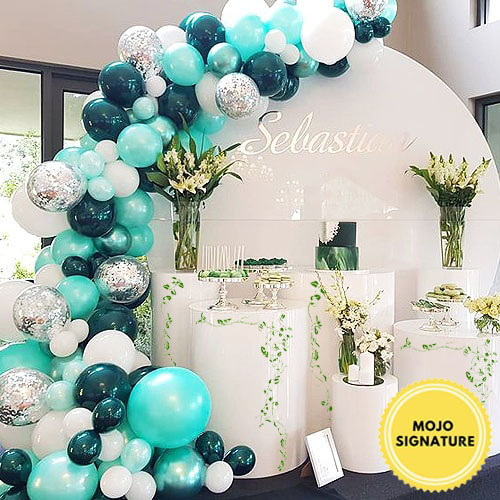 Foresty Wonderland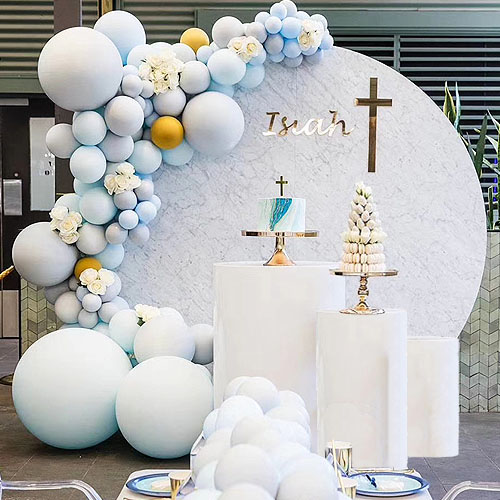 Minimalistic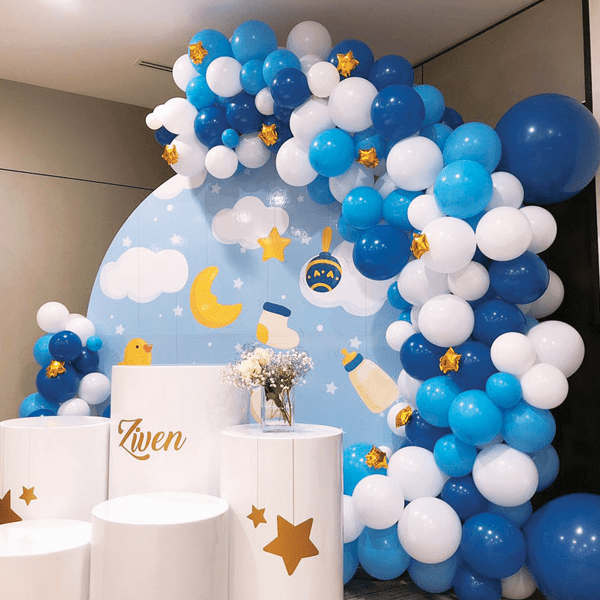 Starry Starry Night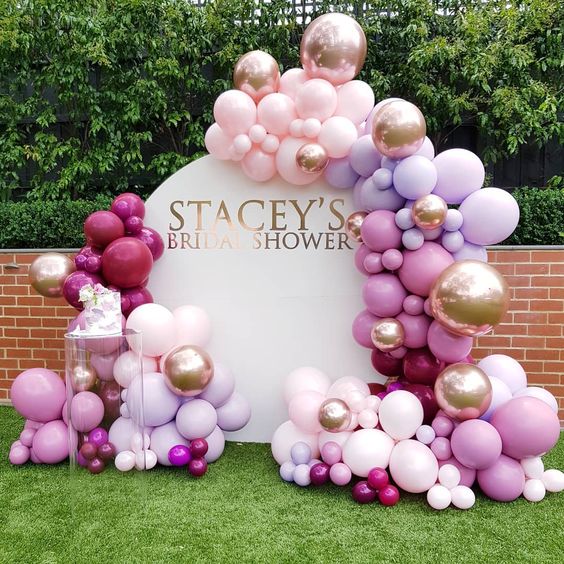 Victoria Secret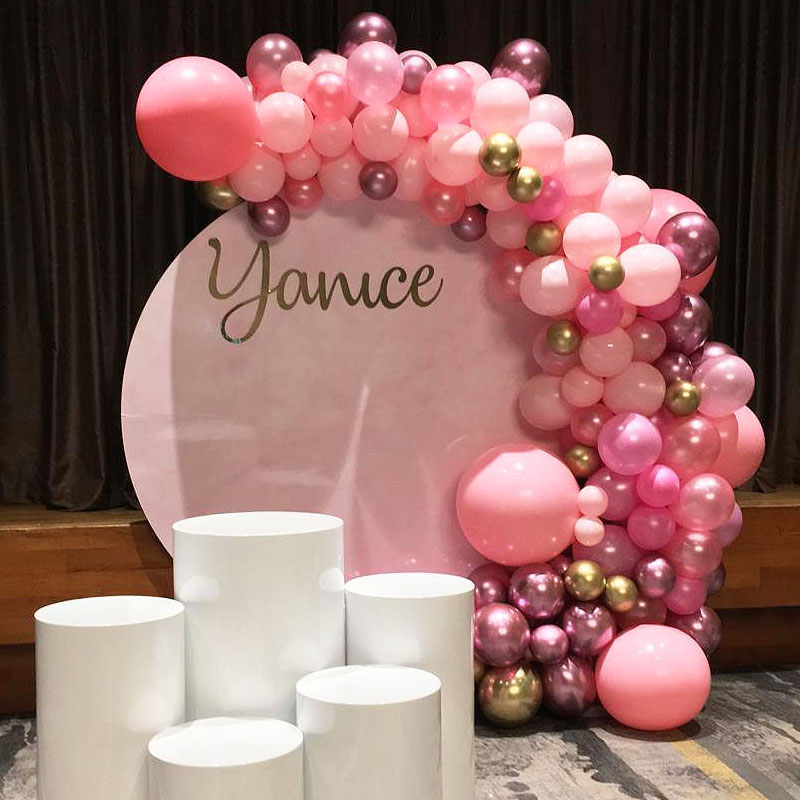 Classic Pink Marble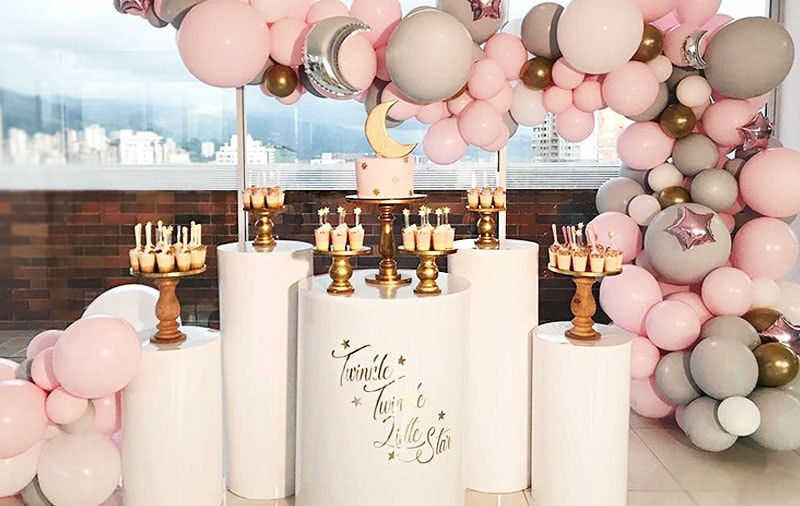 Customised Stickers on Display Tables: From $100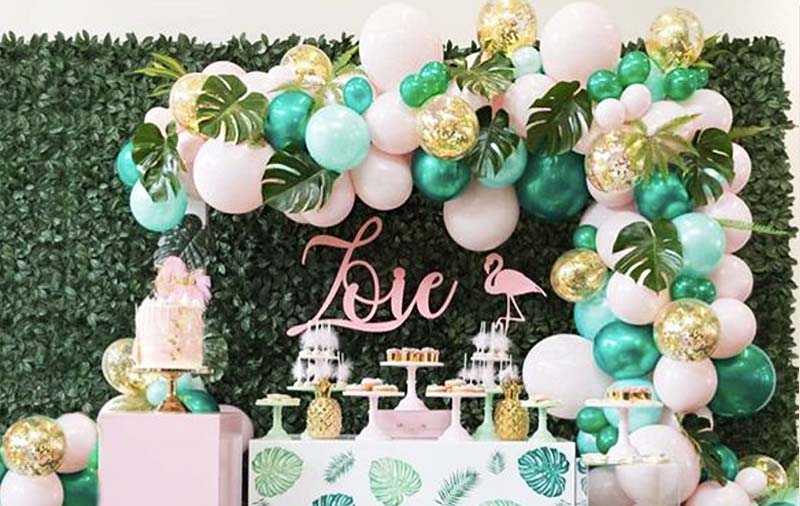 Floral / Leaves on Organic Balloon Arch: From $100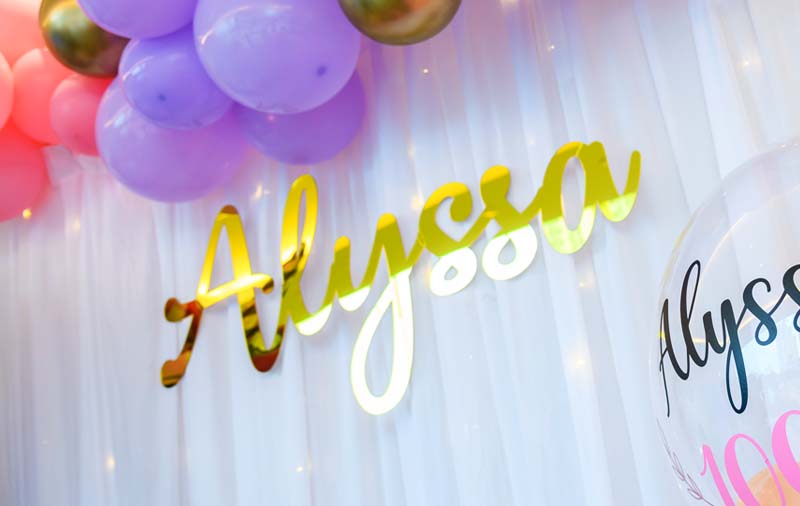 Laser Name Cut Out – From $100
Acrylic Name Cut Out – From $180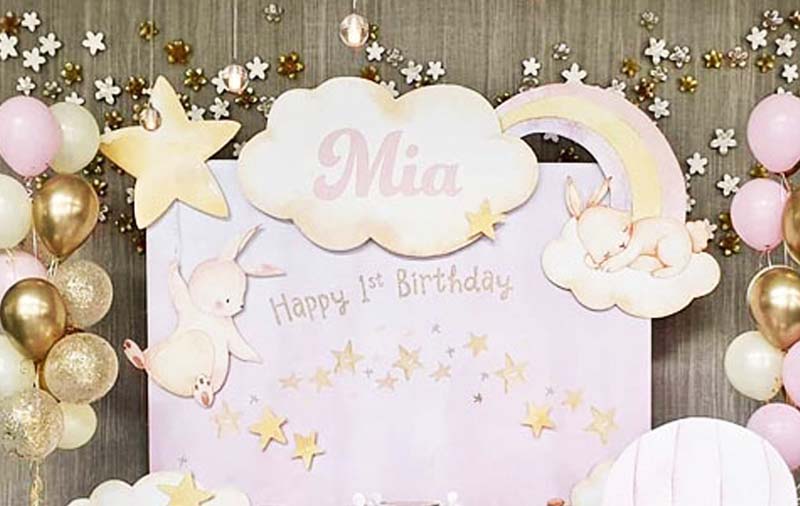 Top 5 reasons why choose PartyMojo!
At PartyMojo, we ensure our customers are always paying the right price for the right quality. Here are the Top 5 Reasons why our corporate clients and birthday guests chose PartyMojo as their choice: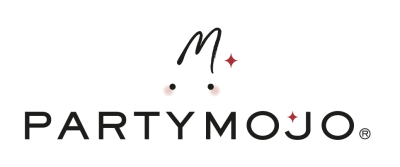 Architect of Joy
Beyond organising personal parties and corporate events, we compose happy experiences. Drawing out the Fun in every Function.

Mojo Formula
We compose joy through full-scale event planning and management following the formula.
Mojo Formula = Ideation + Detailing + Execution

Professionalism
About all, we are guided by our belief system to be prompt, responsible, responsible and always reliable.

Team Mojo
All Mojo manpower undergo strict screenings and practical training before they are assigned to a job post to equip them with product knowledge and good service.

Quality & Taste
We select nothing but the top ingredients and guarantee to excite your tastebuds!
The Mojo behind Mojo Team
Quality & Affordable Services
Professional Trained Staff

All Inclusive Themed Packages
Cash/Cheque/Credit Card Payment