Are you ready to discover the magic of more joy, with PartyMojo?
Have you noticed anything different about PartyMojo recently? PartyMojo would like to officially and proudly announce that PartyMojo has rebranded!
After 4 years in the events industry, PartyMojo has expanded tremendously to handling not just kids birthday parties but also countless corporate events. In the past years, we are thankful for the trust placed in us by our corporate clients to plan their large scale Family Days, Team Bondings, Anniversaries, Dinner & Dance and many others.
We will continue what we do best; enthralling and delighting kids of all ages and transforming every event into a magical experience. With the new branding, PartyMojo aims to better connect with our stakeholders, clients, partners and vendors. Read on to find out the changes, improvements and upgrades of the new facelift of PartyMojo.
For starters, the most obvious change would be our logo. We loved our orange and yellow round logo which was bright and fun looking. But we always felt that something was missing. As Singapore's leading kids' events company, we want PartyMojo's logo to brim with charisma and carry a sense of wonder with a touch of magic.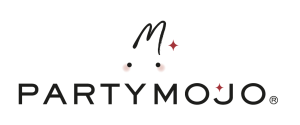 If you look close enough, you will spot a minimalist illustration of a rabbit popping out above the logotype, embodying magic and anticipation of things to come. The carefree, looping doodle of the rabbit's ears represents "Mojo", and the rabbit character exudes PartyMojo's charming and happy persona – a magical element that easily engages and inspires friendships. Just like our inspiration that drives everything that we do, we design enthralling experiences for every event to come.

Surrounding our core essence, "More Joy, One Mojo" represents the joy and fun memories made with us.
After all, what makes life truly magical is joy. When divided, it multiplies.
And just when you thought you've had enough, you discover there is always room
For More.
We compose joy through full-scale event planning and management, guided by the Mojo Formula:


Beyond organising events, we compose Happy Experiences.
Drawing out the Fun in every Function.
Consultants, creators, advisors.
Masters dedicated to giving life's most magical gift of all J O Y.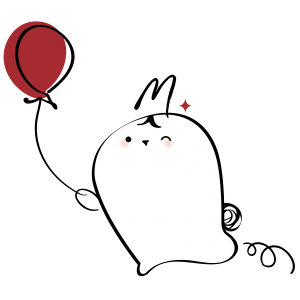 As Architects of Joy we value:
Professionalism above all – prompt, responsible, responsive and always reliable.
We forge lasting Partnerships with clients and suppliers, constantly building and rebuilding trust through honesty and transparency.
And last, but not the least, we treasure Joy as life's most precious gift. The one gift that we get more of, by constantly giving it away.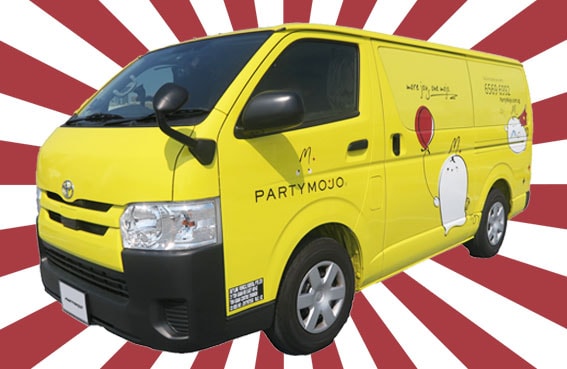 Following the revamp, other than changes in our brand image and better aesthetics, we also switched up a few things, improved operation flow and implemented keypoint upgrades.
We invested tons of effort to improve PartyMojo backend operations so that your events run even smoother.
We upgraded our in-house items and bringing in more machines and equipment to offer you the best options for your next event!
New vehicles and uniforms are also designed so that you can recognise us anytime and anywhere.
You might have noticed it by now, but let us introducing PartyMojo's Rabbit Mascot! The mascot represents the 3 PartyMojo's brand personality of Charming, Dynamic and Confident. Our carefree and whimsical looking mascot aims to create FUN and spark JOY. Nothing represents fun and joy with a pinch of happiness with like a magical rabbit that pops out from the magician's hat.


All of our events have the One Mojo distinction,
J O Y.
With quality and excellence, imagination and creativity,
we promise to discover the infinite ways we can inspire delight.
Our fulfilment at the end of the day is to provide Infinite Joy.
– What other changes has PartyMojo made, other than the brand image?
Some other exciting changes that you may look forward to:
Newly upgraded Goodie Boxes
6 New awesome birthday party themes that YOU asked for!
2 New PartyMojo vehicles to take on more deliveries!
New PartyMojo uniform so that you can recognise us anytime, anywhere.
New PartyMojo office makeover – Coming soon!
– Are there price changes along with the new branding?
Nope! Our prices still remain the same. With the new branding, we aim to serve and connect with you better. You may even look forward to more options and upgrades!
– How long did PartyMojo plan for the rebranding?
Our founders and management team has long thought of rebranding since the beginning of 2018 and the motion kicked off from mid of 2018.
– Did you change your office location following the renovation?
Nope! We are still located at Level 4 of IMM Building. Please schedule with us for walk-in at [email protected].
Something else you want to ask us about the rebranding? Email us at [email protected] and we will satisfy your curiosity!