Contact our PartyMojo office at 65696992 / Sales 81606655 / Yolanda 

81606622

 

to enquire now! Drop us a quick email at

[email protected]

today for your very own Mixed Rojak Live Food Station !
Mixed Rojak Live Food Station
Pax
Mixed Rojak Live Food Station
2 hours
200 servings
$800
3 hours
300 servings
$1200
4 hours
400 servings
$1600
Subsequent hourly rate
100 servings per hour
$400
*Delivery surcharge of $55 is applicable for Changi, Tuas, Jurong Island and Sentosa
If you're holding a large-scale event unsure of how many machines to rent, PartyMojo is here to your rescue! With over 50 in-house Machine Stations and a huge team of Mojo SuperStaffs, no more stress! PartyMojo offers a huge discount for long hours Machine Station rentals! 
What's required from me if I hire PartyMojo's Mixed Rojak Live Food Station?
Simply provide us with a table and an individual 3 pin power socket and we're good to go!
I need to cater to 2000 people in an hour, can you do it?
No problem! We can cater to as many people as you want in the hour. This can be done so by adding more stations and manpower! Simply call or email to enquire and you will get a quotation within a day!
Is the Mixed Rojak Halal?
Yes, all ingredients used are halal certified!
PartyMojo's Carnival Food Stalls
Mixed Rojak Live Food Station is Most Suitable For
Our Corporate Clients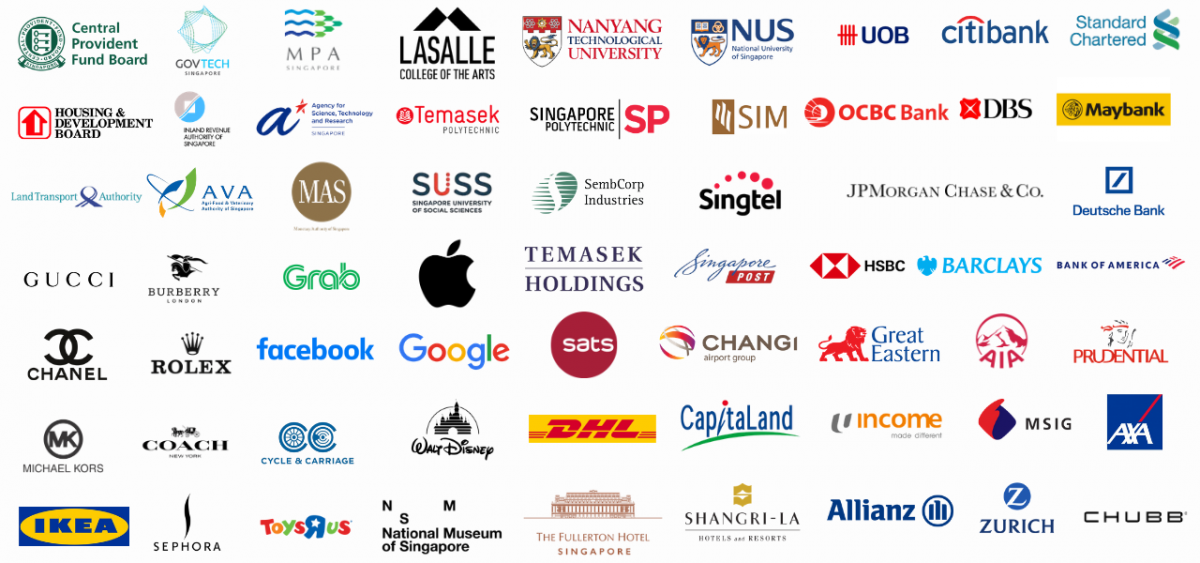 Send us your enquiry below
🌽🍍🍠 Welcome to the Mixed Rojak Live Station, where every bite is a celebration of diverse tastes and textures! 🌶️🥒🥭
Dive into a world where sweet meets spicy, and crunchy intertwines with soft. Our Mixed Rojak Live Station brings together a harmonious blend of ingredients, creating a culinary masterpiece right before your eyes. Witness the art of mixing and tossing as our skilled chefs craft a vibrant symphony of flavours that will tantalize your taste buds.
🔥 Savour the Spice of Life
Spice up your event with the bold and exotic spices that define rojak! Our live station is a sensory journey, where the aromatic spices dance in the air, promising an explosion of flavours in every mouthful. From the kick of chilli to the zing of tamarind, prepare for a taste adventure that will leave your guests craving for more.
🥢 Freshness Unleashed
Only the freshest and finest ingredients make it to our live station. Crisp cucumbers, succulent pineapples, velvety tofu—each element is carefully selected to ensure a perfect balance of taste and nutrition. Our commitment to quality guarantees a rojak experience that is not only delicious but also wholesome.
👨‍🍳 Masterful Craftsmanship
Our chefs are culinary artists, turning the ordinary into extraordinary. Watch as they expertly mix and match ingredients, creating a sensory symphony that mirrors the diversity of your event. The live station adds an interactive and entertaining element, allowing your guests to engage with the culinary process and create their own personalized rojak masterpieces.
🎈 Perfect for Any Occasion
Whether it's a corporate gathering, a wedding celebration, or a festive event, our Mixed Rojak Live Station is a crowd-pleaser. The vibrant colors and enticing aromas will elevate the atmosphere, making it an unforgettable experience for all.
🌐 Customisable for Your Theme
We understand that every event is unique. Our live station is not just about rojak; it's about creating an immersive experience tailored to your theme. From elegant setups to vibrant displays, we work with you to ensure that the station seamlessly integrates into the aesthetic of your event.
🌟 Book the Mixed Rojak Live Station for a Culinary Extravaganza!
Elevate your event with the irresistible allure of mixed rojak. Contact us now to book our live station and treat your guests to a symphony of flavors that will leave a lasting impression. Let the culinary magic begin! 🌟
Terms & Conditions
Payment Terms
All prices quoted are in Singapore Dollars (SGD) and are subjected to 8% GST.
A 100% full payment is required to confirm the booking.
Breakage and damages to any equipments will be charged to client accordingly.
A transport surcharge of $30 is applicable for the following venues: Changi, Tuas, Sentosa, Turf city.
All cheques are made payable to PARTYMOJO PTE LTD.
Payment can be made via bank transfer to: DBS current Acc 003-932293-3 Branch code: 7171-003.
PartyMojo now accepts PayNow! The QR Code can be found at the bottom of the invoice issued.
Postponing of event can only be done 5 working days prior to the event.
Postponing of event is subjected to a $100 – $150 surcharge, subjected to availability.
50% of invoice charges if cancellation is made more than 5 working days before event time.
100% of invoice charges if cancellation is made 5 working days before event time.
Other Terms
PartyMojo will not be liable for cleaning up of any mess created by the activities/party guests.
PartyMojo reserves the right to cease the party immediately if the client verbally abuses any of our staffs. In the event that the client's guest verbally abuses a PartyMojo staff, PartyMojo staff will inform the client immediately. If the abuse does not cease, PartyMojo reserves the right to leave the event immediately.