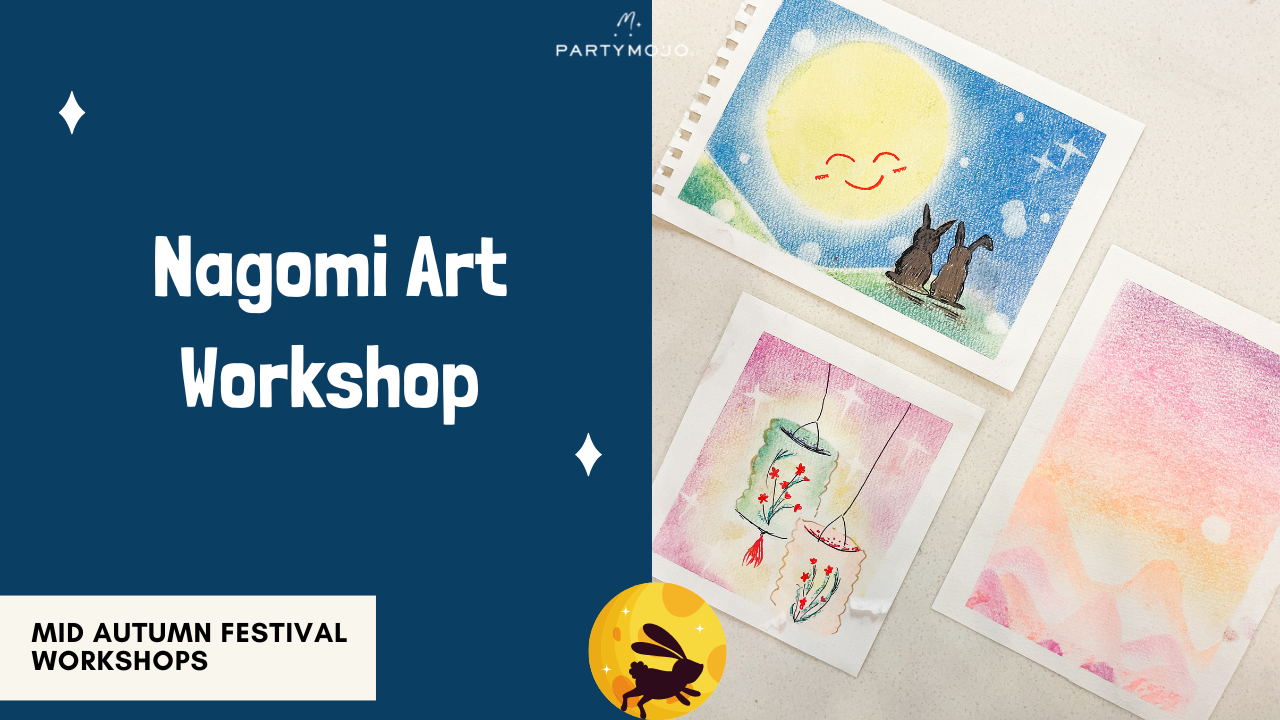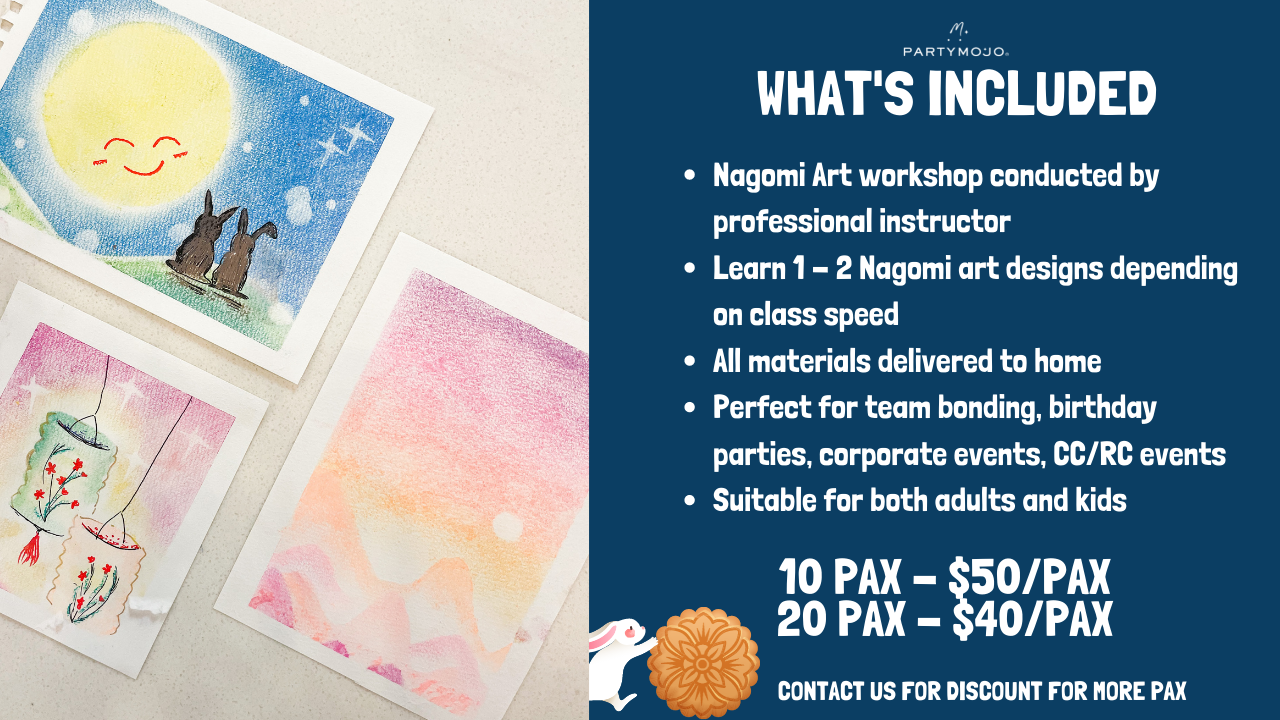 Frequently Asked Questions
Drooling at the festive Here's some of the frequently asked questions by our clients for the Nagomi Art workshop. Feel free to contact our friendly sales person at 81606655 or 65696992 today, or email to [email protected] to view the full list of our corporate workshops!
Participants will create 1 – 2 Mid Autumn themed festive art pieces upon the one hour workshop. Originating from Japan, the focus is not the finished work or the applied technique, but the creative process and its calming, relaxing effect on the artist/participant, thus enhancing the mental wellbeing as a whole.
All other materials needed for the Nagomi Art workshop will be provided by us. For venue > 20 pax, please liaise with our sales on the venue selection.
For virtual events, We will be using Zoom platform preferably as the top choice, followed by Microsoft Teams, Facebook or Vimeo, depending on the platform of your convenience.
For physical workshops, this can be done at your office or any venues in Singapore.
Nagomi Art Workshop is Most Suitable For
Our Corporate Clients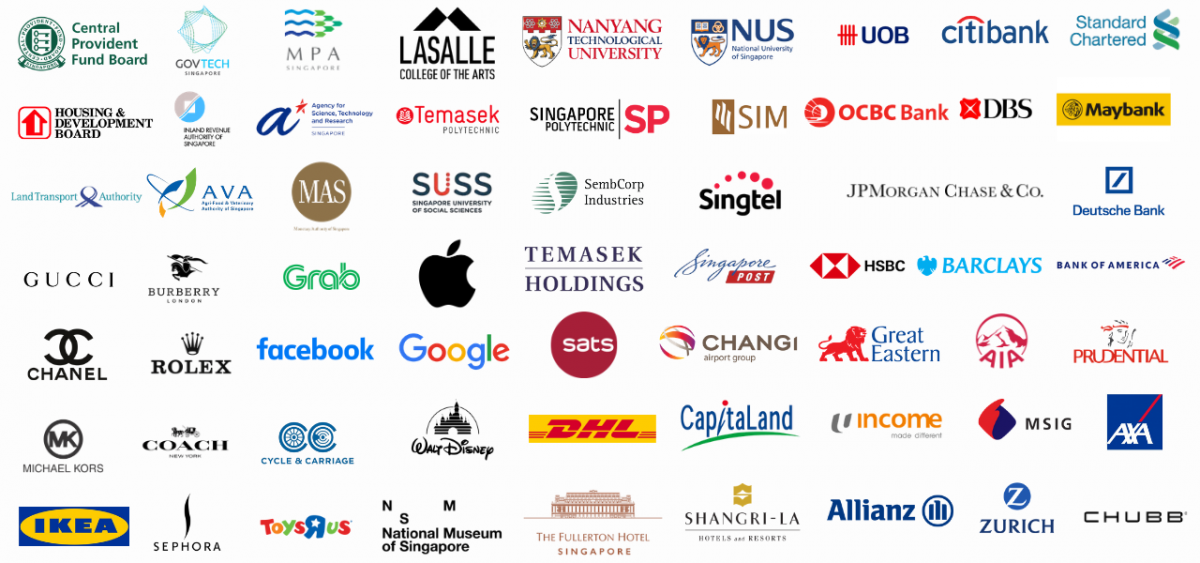 Terms & Conditions
All prices quoted are in Singapore Dollars (SGD) and are subjected to 7% GST.

For Non-Corporate: 100% payment payable to PartyMojo Pte Ltd as deposit to confirm the event.

For Corporate: Endorsement on invoice with organisation stamp to confirm the event.

Breakage and damages to any equipments will be charged to client accordingly.
All cheques are made payable to PARTYMOJO PTE LTD.
Payment can be made via bank transfer to: DBS current Acc 003-932293-3 Branch code: 7171-003.
PartyMojo now accepts PayNow! The QR Code can be found at the bottom of the invoice issued.
Late payment interest charge of 2% per month will be incurred after payment due date.
Postponing of event can only be done 5 working days prior to the event.
Postponing of the event is subjected to a $100 – $150 surcharge, subjected to availability.
Otherwise, the client can choose to cancel the event and deposit paid will be forfeited.
50% of invoice charges if cancellation is made more than 5 working days before event time.
100% of invoice charges if cancellation is made 5 working days before event time.