Embark on a wild adventure with our Safari Bouncy—an animal-themed delight that captures the imagination of children of all ages! 🦁🦒 This larger-than-life bouncy castle is designed for ultimate excitement, featuring high and low slides that cater to the boundless energy of kids and even toddlers (with adult supervision, of course). The Safari Bouncy transforms any gathering into a safari expedition, where little explorers can bounce alongside their favorite jungle animals and embark on thrilling adventures. With its vibrant colors, playful design, and a menagerie of inflatable animals, this bouncy castle promises a roaring good time for all!
Feel free to contact our friendly sales person at 81606655 or 65696992 to enquire about our Bouncy Castles, or email to [email protected] today!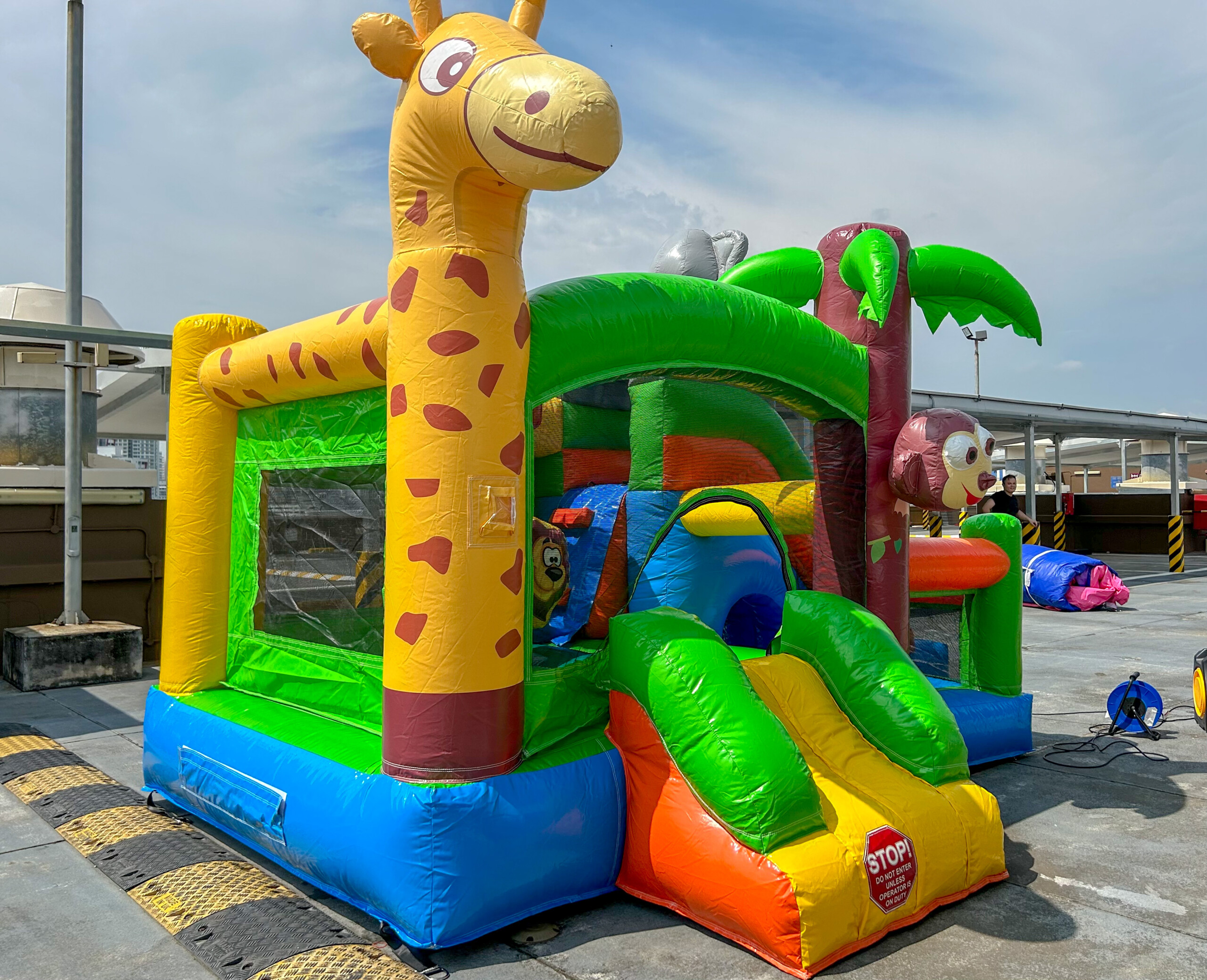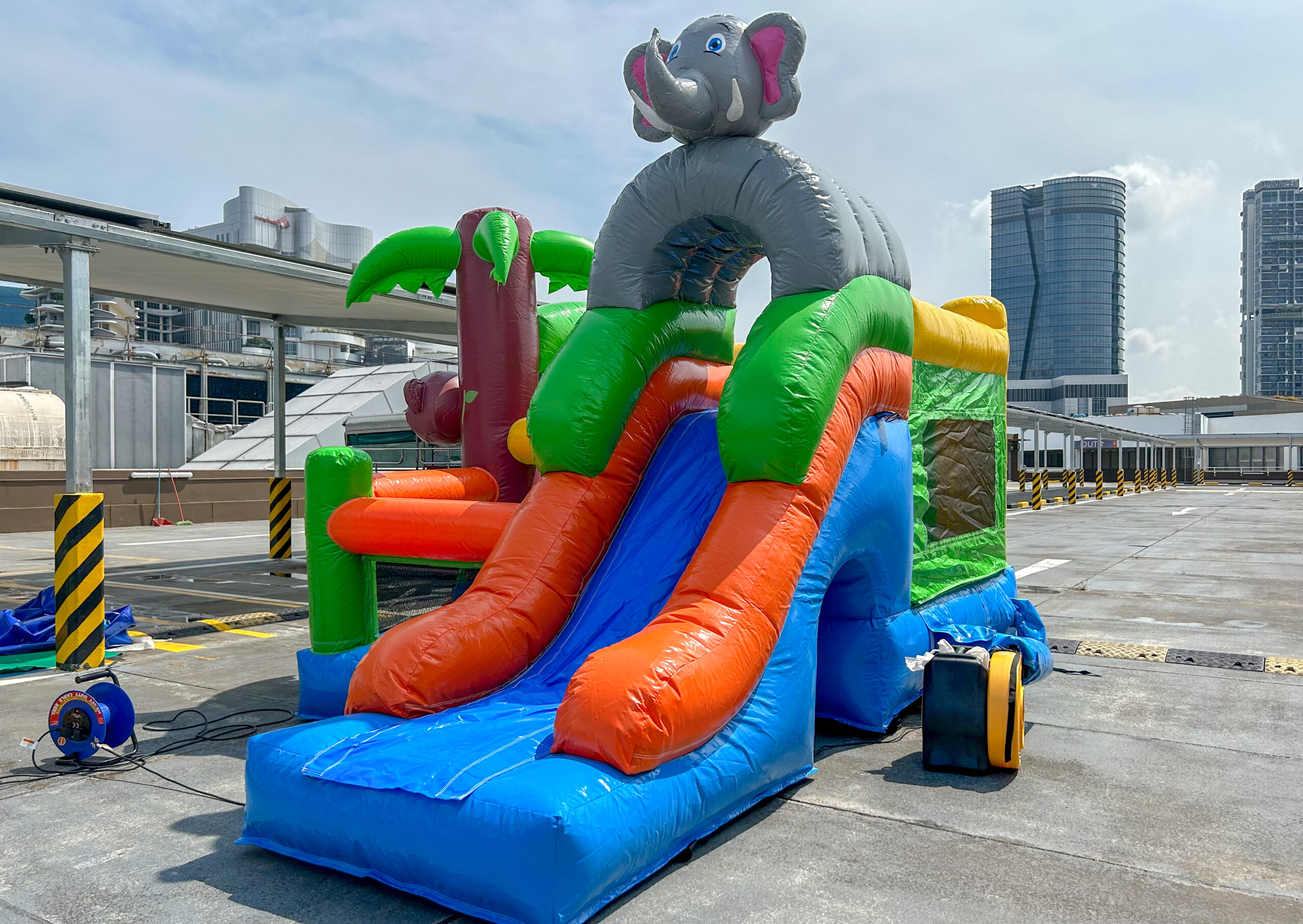 Let your kids' imagination run wild and play to their hearts' content with our bouncy playground!
|  W/DELIVERY &SET UP | RATES |
| --- | --- |
| 3 hours | S$275 |
| Subsequent hour | S$50/hr |
*Price before GST
Perfect for birthday parties, family gatherings, or any event celebrating the spirit of adventure, the Safari Bouncy adds a touch of safari magic to the festivities. 🐘🏰 The high and low slides provide an exhilarating experience for older kids, while the toddler-friendly design ensures that even the littlest adventurers can join in on the safari fun. With its safety-conscious features and captivating animal theme, the Safari Bouncy is a roaring success that promises hours of laughter and joy for children of all ages. 🌟🎉 Transform any space into a wild adventure with Safari Bouncy—an animal-themed delight with high and low slides, perfect for outdoor extravaganzas or indoor celebrations! 🦓🏰✨
Frequently Asked Questions
Size (meter) : 4.8L x 3.3B x 3.08H (meter)
Absolutely! The Safari Bouncy is designed for versatility and can be set up both indoors and outdoors. Its captivating animal-themed delight and high and low slides make it a perfect centerpiece for a variety of events. Whether you're planning an outdoor adventure or an indoor celebration, the Safari Bouncy guarantees a roaring good time for children of all ages. To ensure the best experience, just make sure the space accommodates its wide dimensions for a wild and memorable safari experience! 🦁🏰🌈
Absolutely! Elevate the celebration with our high-quality balloon decorations, available as an additional option starting from $300. Our balloons are not only visually stunning but also designed to withstand outdoor setups, ensuring they stay vibrant and captivating in various settings. Whether you're looking to add an extra pop of color to your event or create a themed atmosphere, our balloon decorations are the perfect complement to our bouncy castles. Contact us to discuss your vision, and let us turn your event into a festive and whimsical experience with our premium balloon decor! 🎈✨
Bouncy Castles are Most Suitable For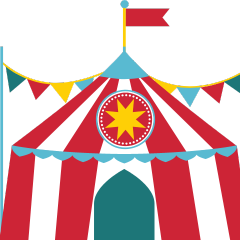 Corporate Events
Best suited for Carnivals, Family Day and Corporate Events! Spruce up your events with our themed bouncy castles!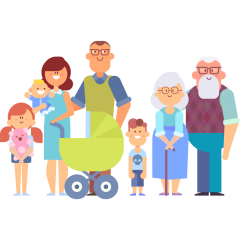 Residents Engagement
Best for social cohesion, choose from a myriad of virtual workshops for your next community event!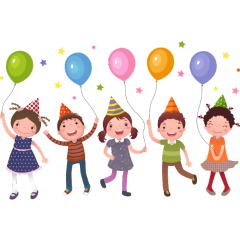 Kids Parties
For personal events, weddings and parties. Our booths will certainly add that magic spark to your event.
Our Corporate Clients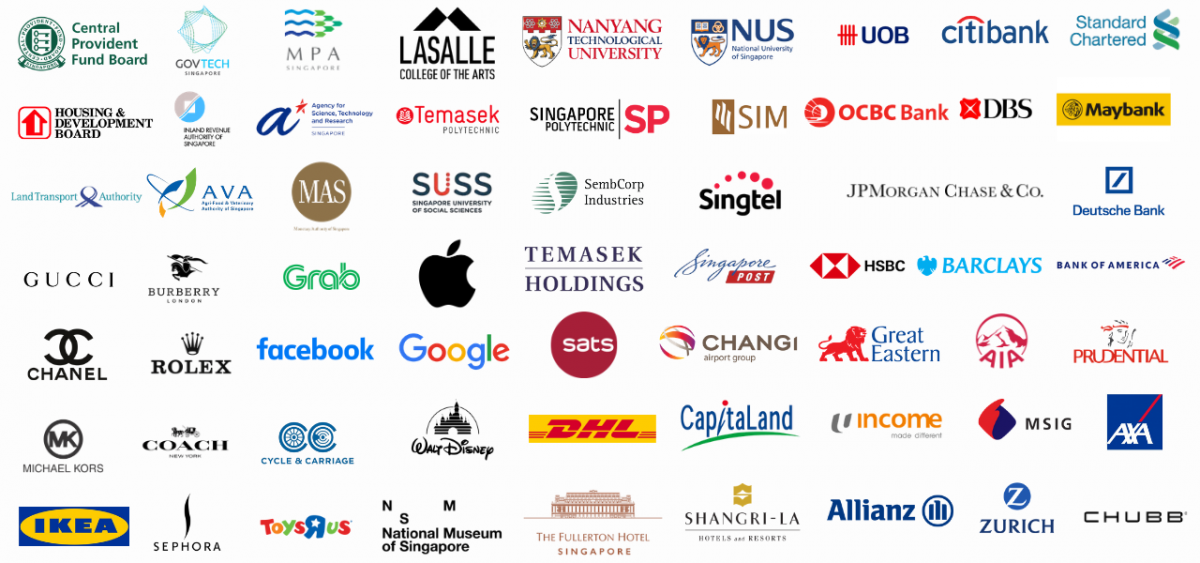 Ultra Fast Response
Your event get sorted out before you know it, fuss free.

Experienced Team
Over 3000 succcessful events held over the past 5 years

Certified Company
Certified by BizSafe, NEA, SNEF. We are a registered Government supplier.

Support All Payments
Various payment methods accepted. Creditcard,GeBiz, PayNow, Grabpay, etc.

Best Value for Money
Get the most value for money packages here.

One Stop Event Solution
Make less stops, achieving your dream event with just one quote.

Virtual Champion
Supports all virtual platforms, let us help for your next virtual event
Terms & Conditions
All prices quoted are in Singapore Dollars (SGD) and are subjected to 8% GST.

For Non-Corporate: 100% payment payable to PartyMojo Pte Ltd as deposit to confirm the event.

For Corporate: Endorsement on invoice with organisation stamp to confirm the event.

Breakage and damages to any equipments will be charged to client accordingly.
A additional transport surcharge of $55 is applicable for the following venues: Changi, Tuas, Sentosa.
All cheques are made payable to PARTYMOJO PTE LTD.
Payment can be made via bank transfer to: DBS current Acc 003-932293-3 Branch code: 7171-003.
PartyMojo now accepts PayNow! The QR Code can be found at the bottom of the invoice issued.
Late payment interest charge of 2% per month will be incurred after payment due date.
Postponing of event can only be done 5 working days prior to the event.
Postponing of the event is subjected to a $100 – $150 surcharge, subjected to availability.
Otherwise, the client can choose to cancel the event and deposit paid will be forfeited.
50% of invoice charges if cancellation is made more than 5 working days before event time.
100% of invoice charges if cancellation is made 5 working days before event time.
Please note no refunds will be given if events are cancelled due to wet weather or inclement weather
PartyMojo staffs will not be responsible for putting up the client's own decoration during set up time.
PartyMojo staffs will not be responsible for the teardown of balloon decorations for any packages.
PartyMojo will not be liable for cleaning up of any mess created by the activities/party guests.
PartyMojo reserves the right to cease the party immediately if the client verbally abuses any of our staffs. In the event that the client's guest verbally abuses a PartyMojo staff, PartyMojo staff will inform the client immediately. If the abuse does not cease, PartyMojo reserves the right to leave the event immediately.