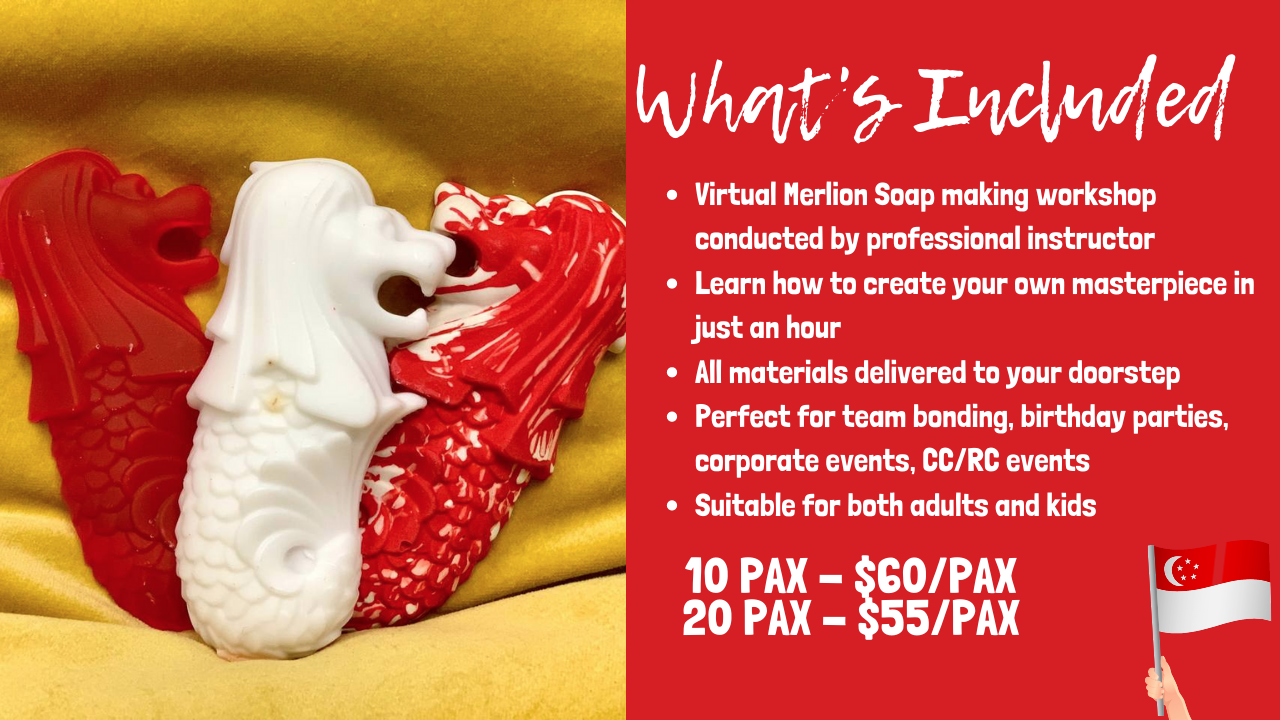 Frequently Asked Questions
Here's some of the frequently asked questions by our clients for our Merlion Soap making workshop. As virtual workshop is a relatively new activity, we understand that clients will have some questions about it. Feel free to contact our friendly sales person at 81606655 or 65696992 today, or email to [email protected] to view the full list of our virtual workshops!
During this workshop you will get hands on and create your own DIY Soap with many of the ingredients you most likely have in your kitchen. This workshop will be hosted by our instructor to guide through the participants step by step.
The class will run for 45-60 mins for the basic soap making package, it will run for around 20 – 30 mins more if you get the colourful soap making package.
All the ingredients used in the soap making workshop is halal certified.
Participants will need to have a table, water, laptop and a stable internet connection to participate in this activity. It can be done remotely in the comfort of your own homes. All other materials needed for the Soap making virtual workshop will be provided by us.
We will be using Zoom platform preferably as the top choice, followed by Microsoft Teams, Facebook or Vimeo, depending on the platform of your convenience
The classes would need a minimum of 10 pax to kick start. For a more interactive session, we would recommend each class to keep within 20 – 50 pax. We can hold unlimited no. of participants for all our virtual workshop. Talk to our sales person today to enquire!
Yes, this is definitely possible. This can be done by splitting the participants into smaller classes. The virtual workshops can be held concurrently or consecutively depending on client's preference and schedules. Speak with our friendly sales person today to find out more!
PartyMojo is one of the first event companies to go virtual in the events line in singapore. We started our first virtual class in Feb 2020. Till now we have held over 120 virtual workshops. The scale of virtual workshops we have held varies from 10 pax to over 500 pax per event. We have a huge client base and are very experienced with virtual events. Talk to us to request for screenshots and video recordings of our past events to get an idea of how it works. 🙂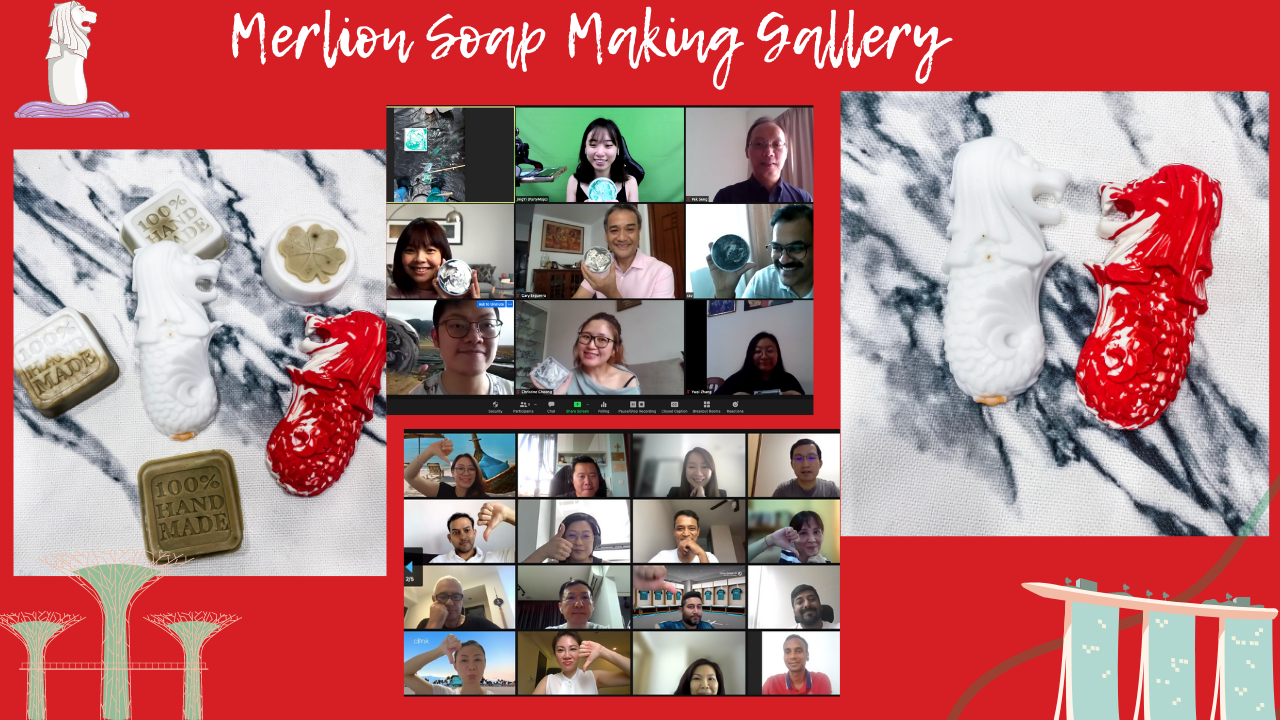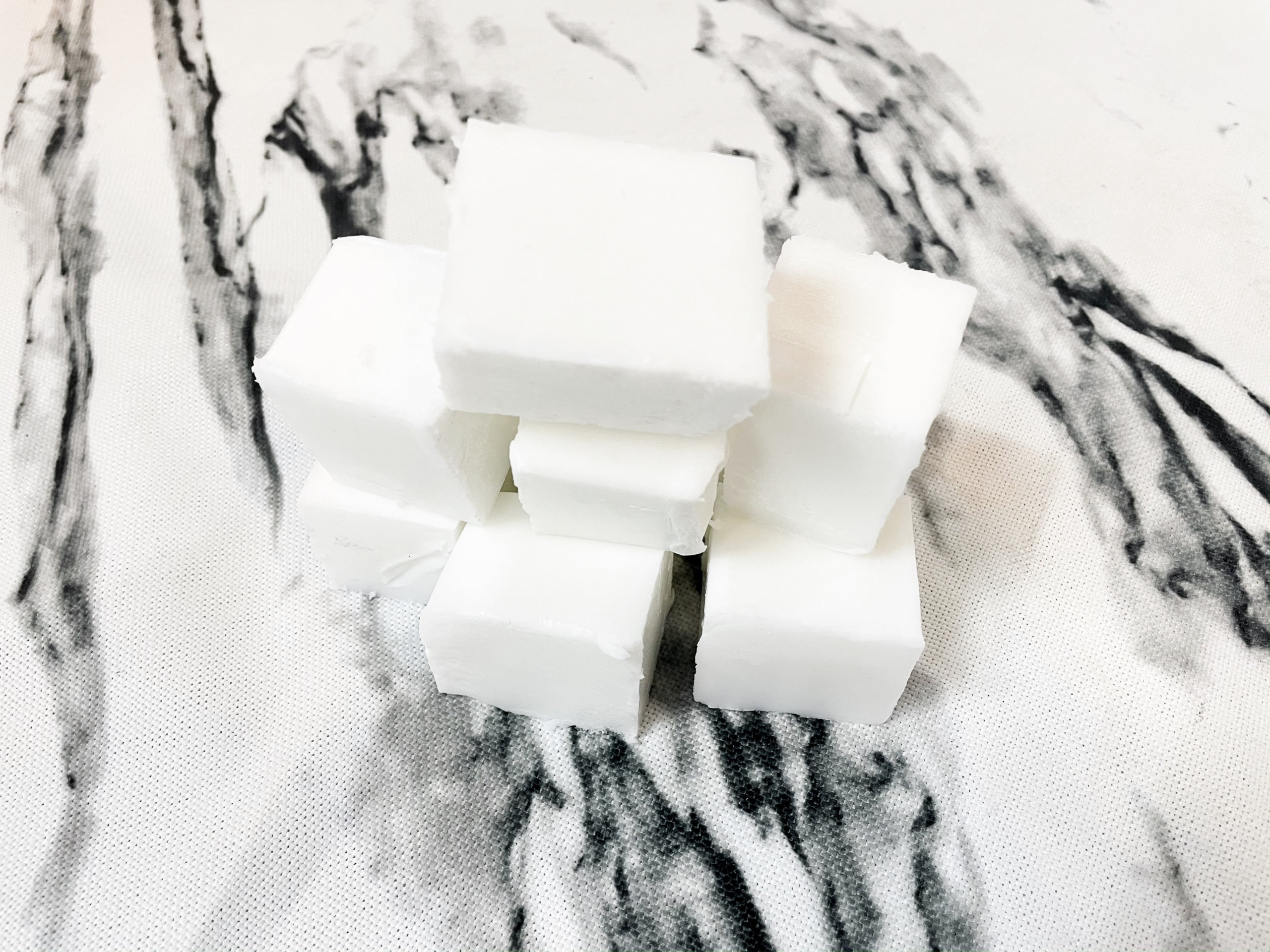 Upgrade to All Natural Goat Milk Soap with Essential Oils
S$10 /100g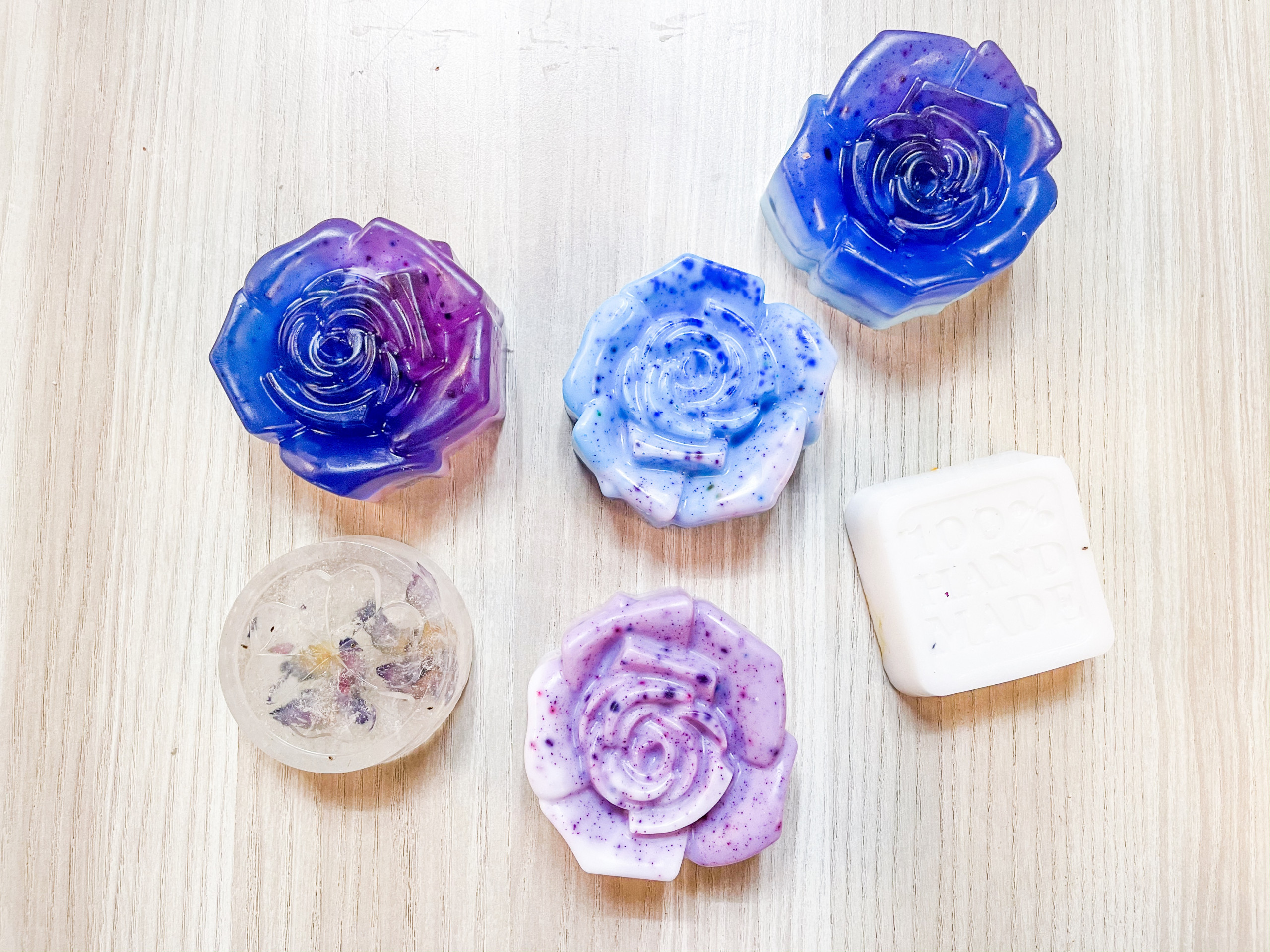 Upgrade to Rose Shaped Soap
S$18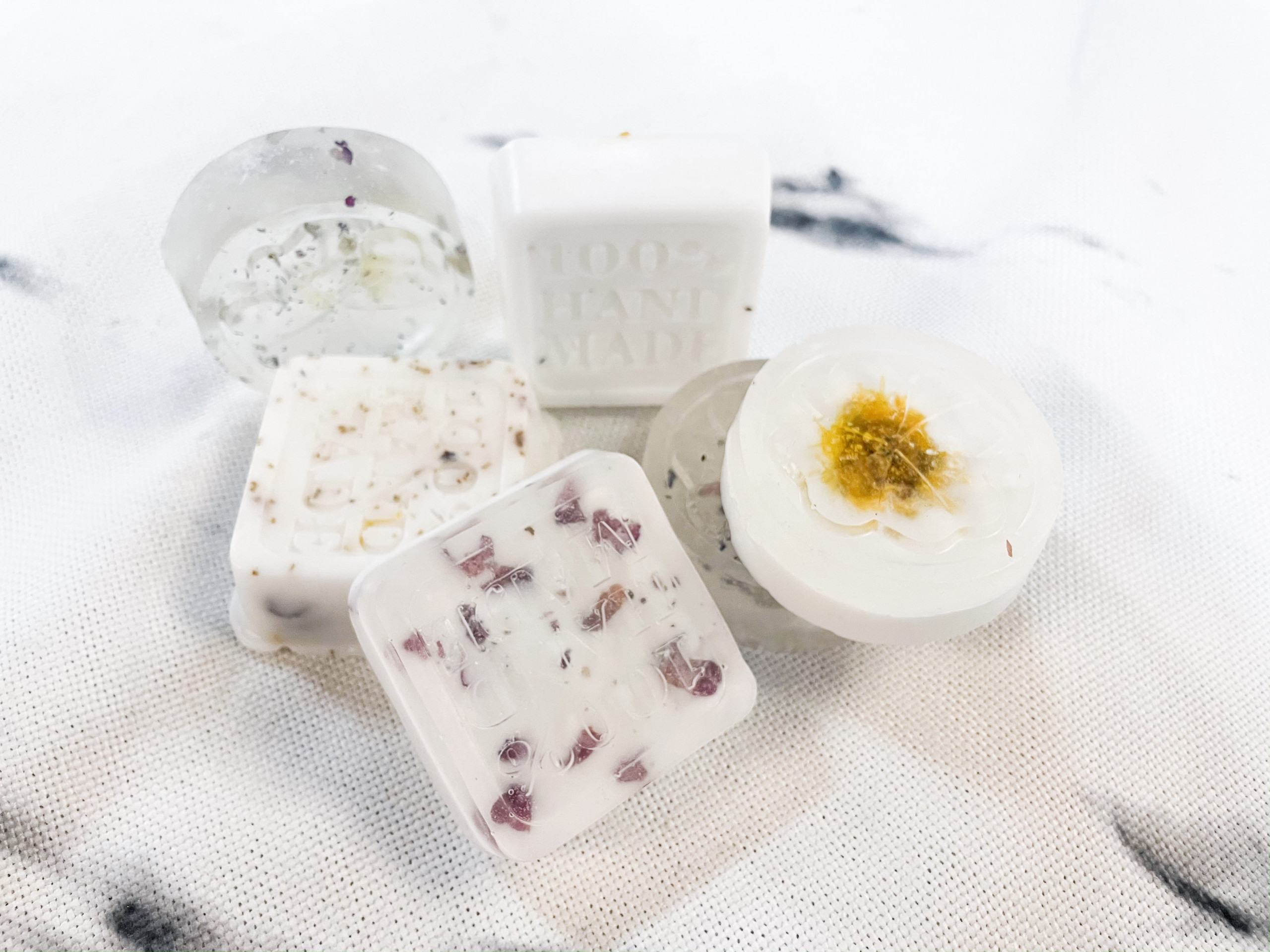 Upgrade Soap Portion
Glycerine soap – $8/100g, $30/500g, $50 -1kg
Goat milk soap – $15/100g, $40/500g $80 – 1kg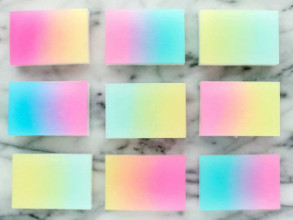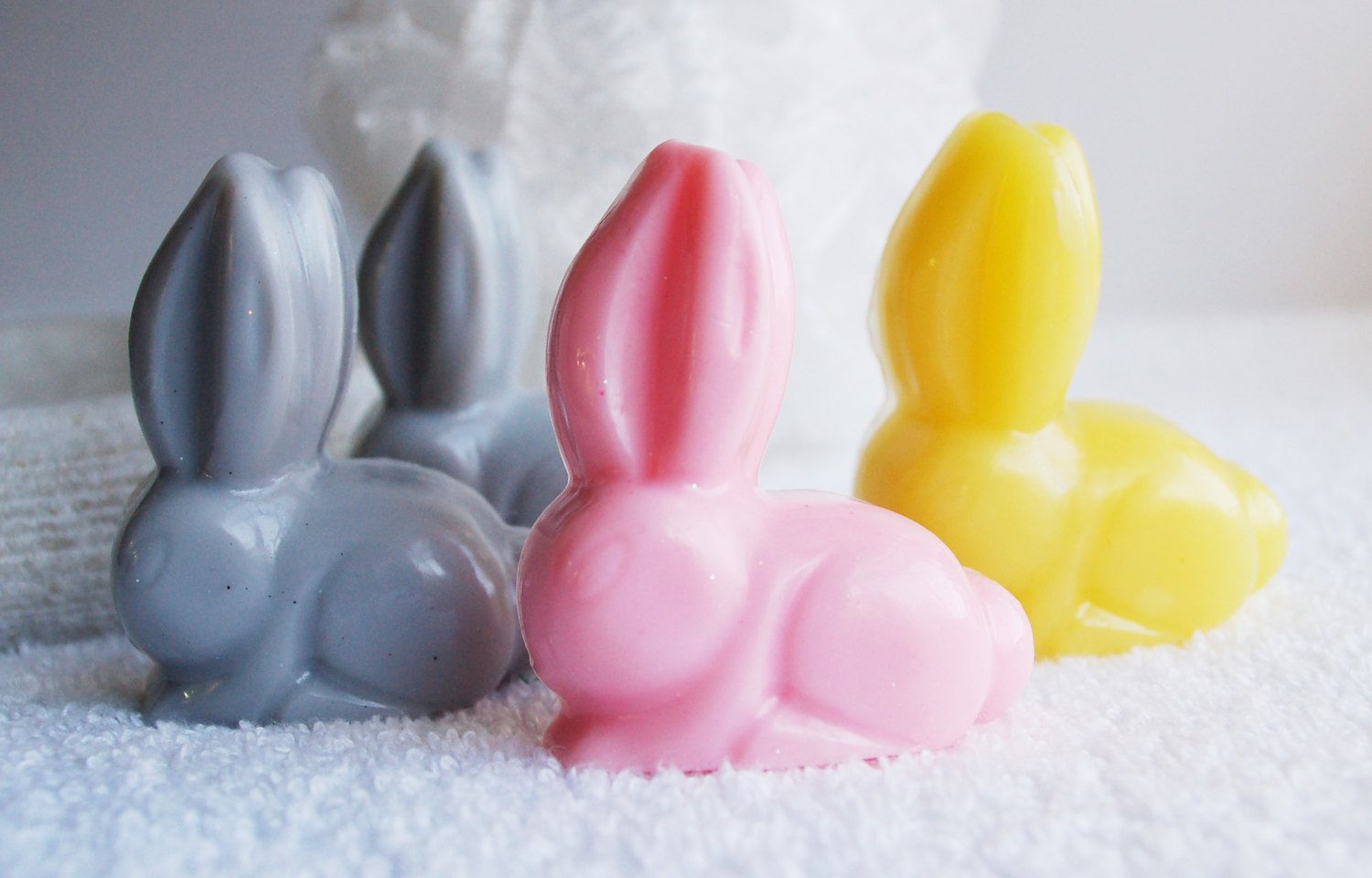 Festive Soap / Branded Soap
Contact us for Sales Quote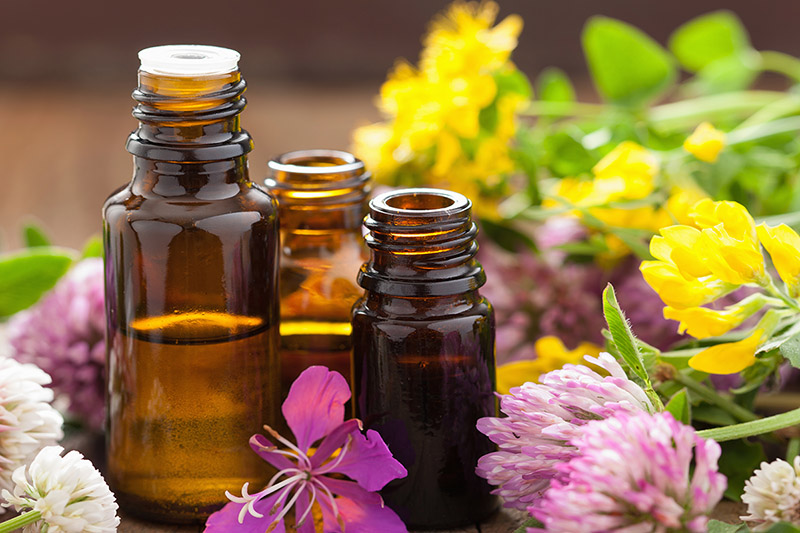 Add on Natural Essential Oil
S$8 per bottle (5ml)
Virtual Merlion Soap Making Workshop is Most Suitable For
Our Corporate Clients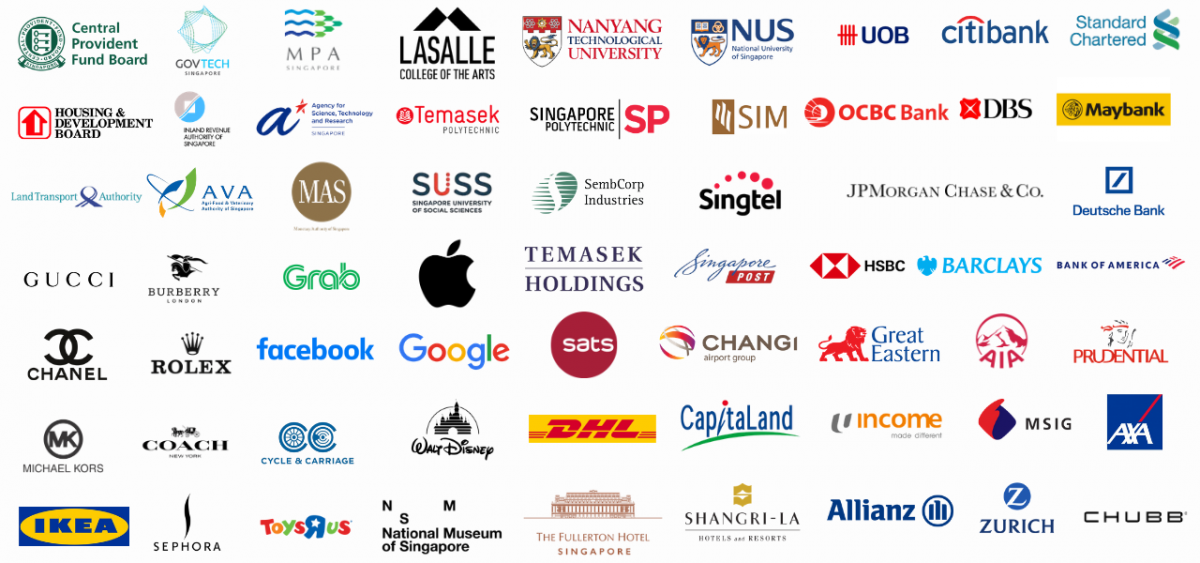 Terms & Conditions
All prices quoted are in Singapore Dollars (SGD) and are subjected to 7% GST.

For Non-Corporate: 100% payment payable to PartyMojo Pte Ltd as deposit to confirm the event.

For Corporate: Endorsement on invoice with organisation stamp to confirm the event.

Breakage and damages to any equipments will be charged to client accordingly.
All cheques are made payable to PARTYMOJO PTE LTD.
Payment can be made via bank transfer to: DBS current Acc 003-932293-3 Branch code: 7171-003.
PartyMojo now accepts PayNow! The QR Code can be found at the bottom of the invoice issued.
Late payment interest charge of 2% per month will be incurred after payment due date.
Postponing of event can only be done 5 working days prior to the event.
Postponing of the event is subjected to a $100 – $150 surcharge, subjected to availability.
Otherwise, the client can choose to cancel the event and deposit paid will be forfeited.
50% of invoice charges if cancellation is made more than 5 working days before event time.
100% of invoice charges if cancellation is made 5 working days before event time.