Children's Day has got to be one of the most looked forward holidays for the kids! Remember the times when you were a kid? It was a special day where your parent got you that toy that you always wanted and the family goes out for a nice meal. You might even receive extra pocket money from grandparents! Not forgetting all the activities and performances that the teachers planned out for you so you can have an unforgettable day in school. 
Children's Day is a day during which children are celebrated for who they are as individuals. With that in mind, we put together a list of kid-friendly activities just for you!

Unique ways to celebrate Children's Day
To make this occasion really special, you may wish to take your celebration out of the house or school. Regardless, it really is up to you to decide how you wish to celebrate: some may prefer to eat a nice meal outside, while others may prefer to engage in fun activities such as going to the zoo, or maybe taking up a cooking class. Read this article to find out more about how you can easily celebrate Children's Day!
Does your child have a flair for cooking? Maybe you want to nurture your child's cooking abilities in a more child-friendly environment — ToTT and ABC Cooking Studio offer cooking classes for children. These classes provide a more controlled environment in which your children can learn to cook, bake or decorate confectionery. At both ToTT and ABC Cooking Studio, you will be provided with the ingredients and necessary utensils, as well as a printout of the recipe that you will be using.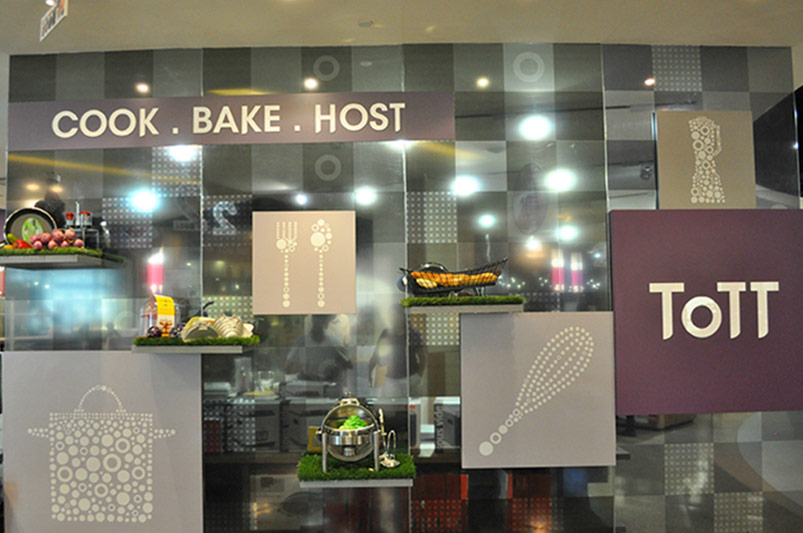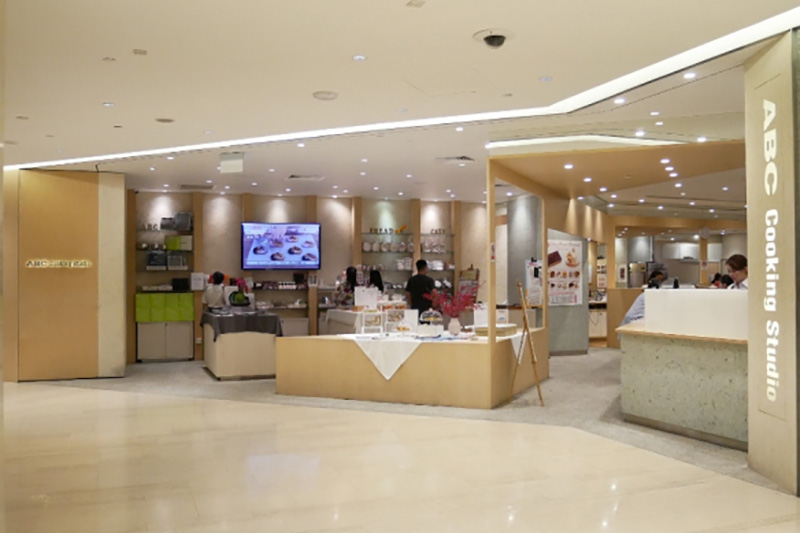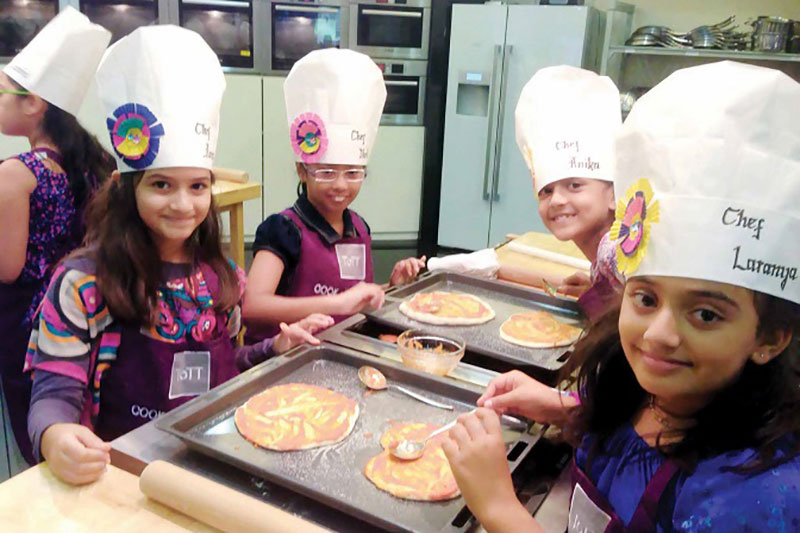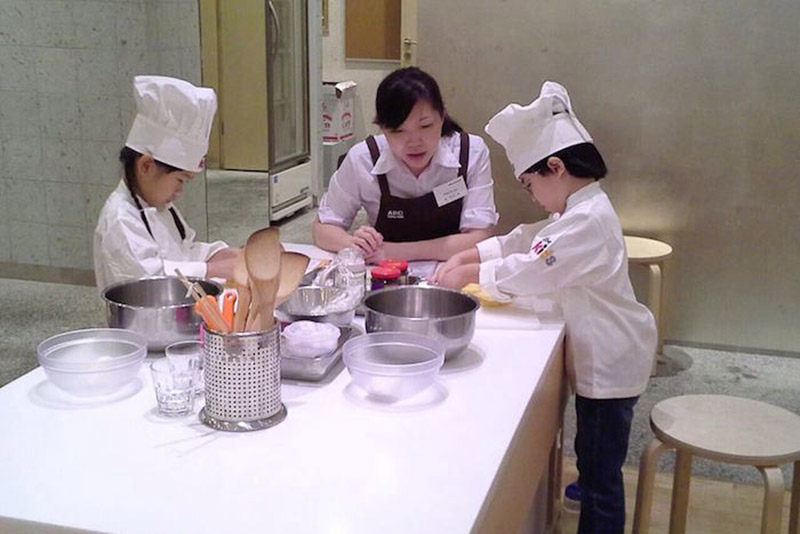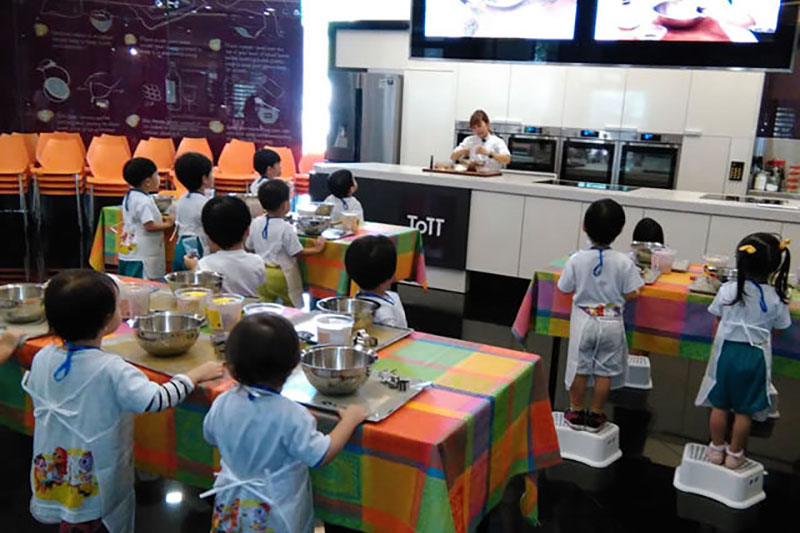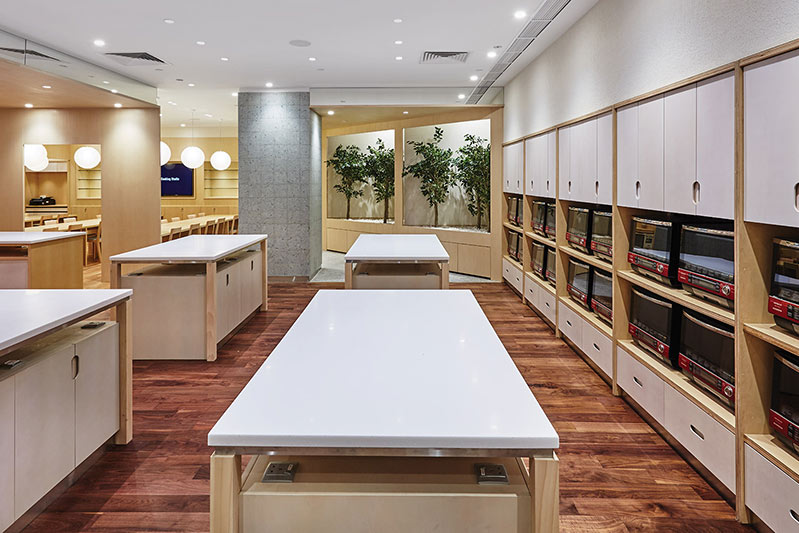 One main difference between the class schedules for ToTT and ABC Cooking Studio. ToTT has single sessions available starting from $98 for one child and one parent, while ABC Cooking Studio offers package deals for 6 sessions for $513.60. The package at ABC Cooking Studio is valid for 12 months. Or if you are looking to conduct a cooking class in your own space, why not check out our ediable workshops here!
Address and opening hours:
ToTT:
Century Square: 2 Tampines Central 5, #02-14 Singapore 529509, open from 11am to 9pm (Sun to Thur), and 11am to 9.30pm (Fri – Sat)
Suntec: 3 Temasek Blvd, #02-427 Singapore 038983, open from 11am to 9pm (Sun – Thur) and 11am – 9.30pm (Fri – Sat)
ABC Cooking Studio:
Westgate Studio: 3 Gateway Drive #03-01, Westgate, Singapore 608532, open daily 10am to 10pm
Takashimaya Studio: 391A Orchard Road #03-12 Takashimaya S.C, open daily from 10am to 10pm
Funan Studio: 107 North Bridge Road #02-29, Funan, Singapore 179105, open daily from 10am to 10pm
Eating out of home is a more common way in which parents celebrate any occasion. Why not spice up your celebration by going to a themed restaurant? Some themed cafes that you can find in Singapore include Gudetama cafe, Charlie Brown Cafe for the Snoopy fans, as well as a DC Superheroes themed cafe for those who love superheroes! Not only will you have delicious food, but you will also get to immerse in the experience of being around your children's favourite characters. It will definitely be an enjoyable experience for the whole family!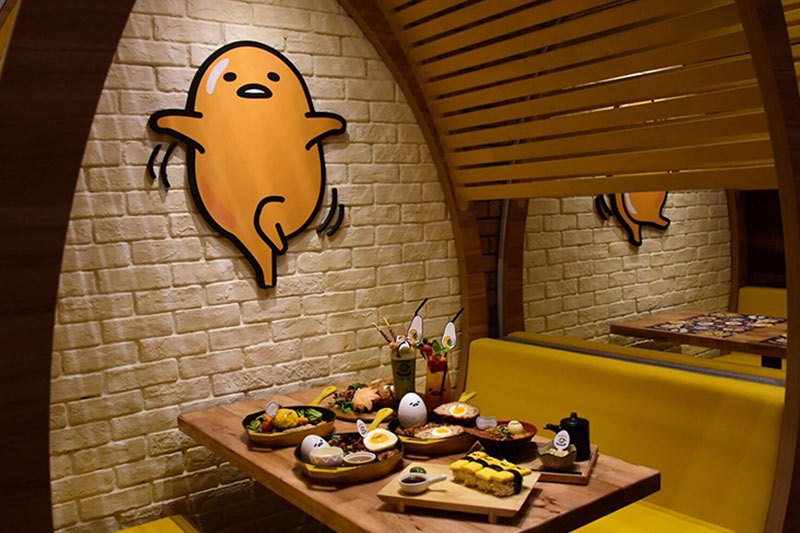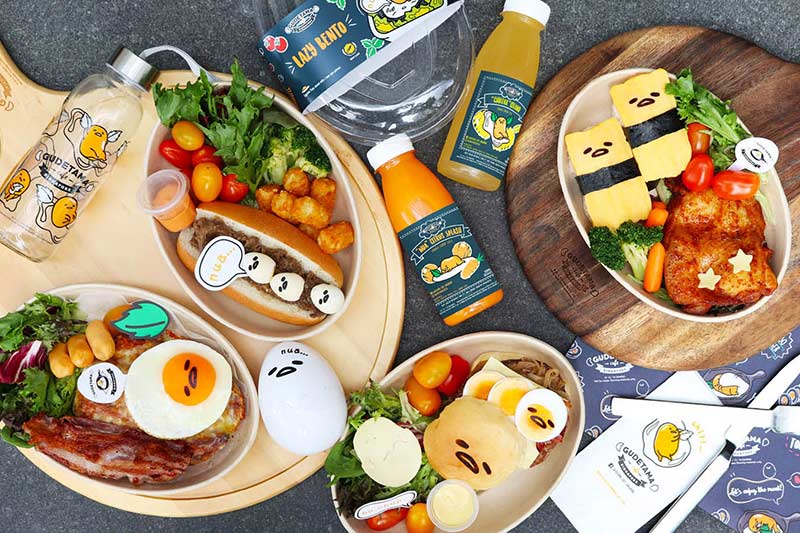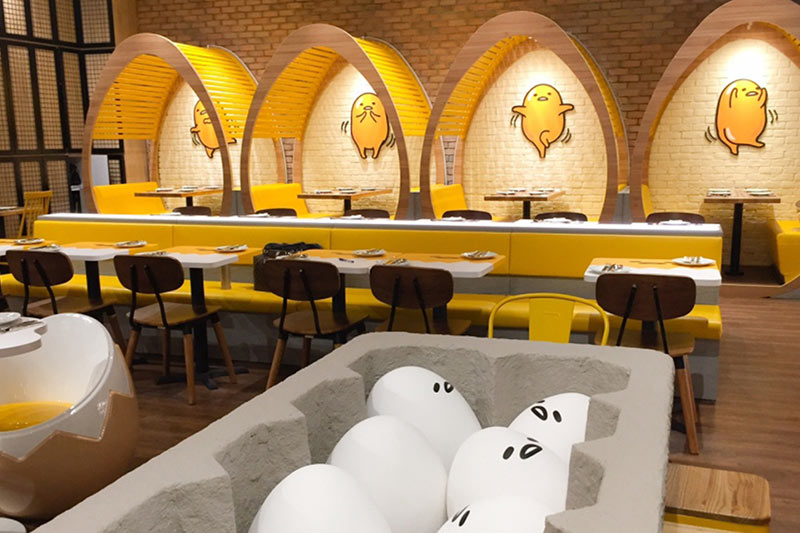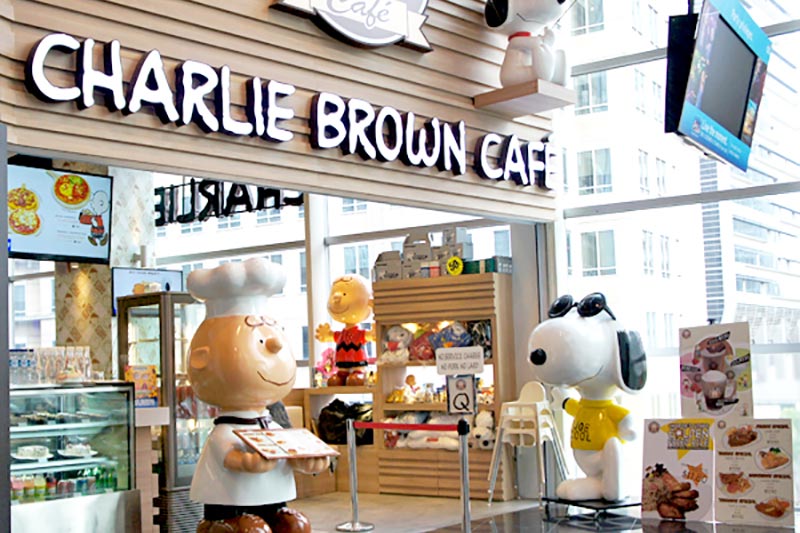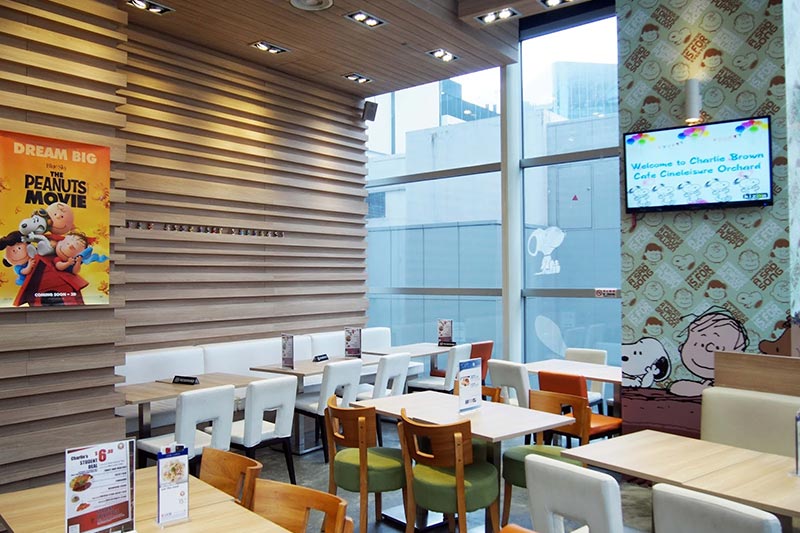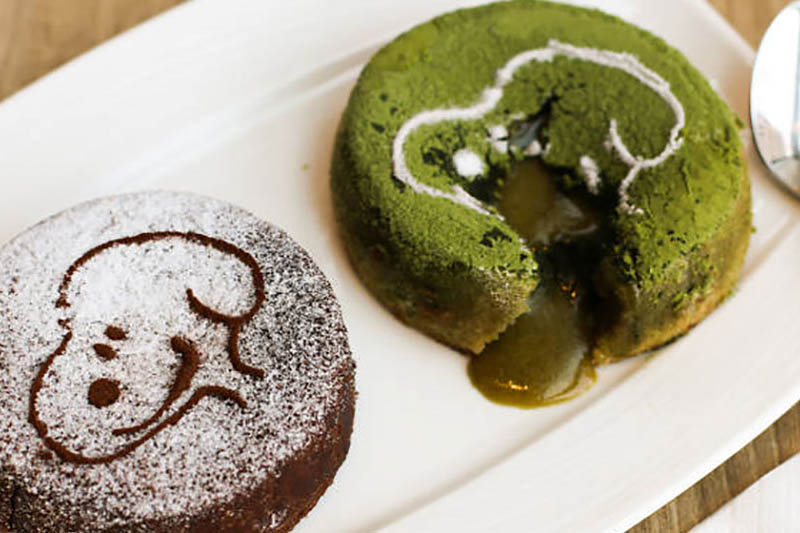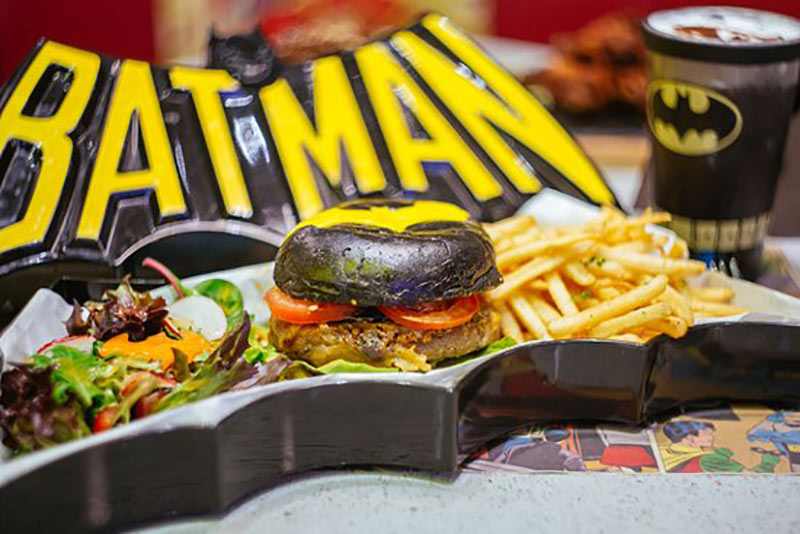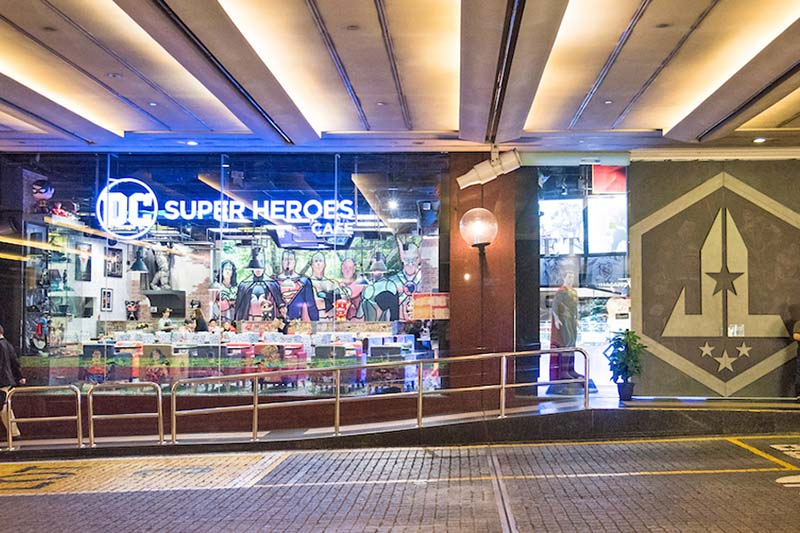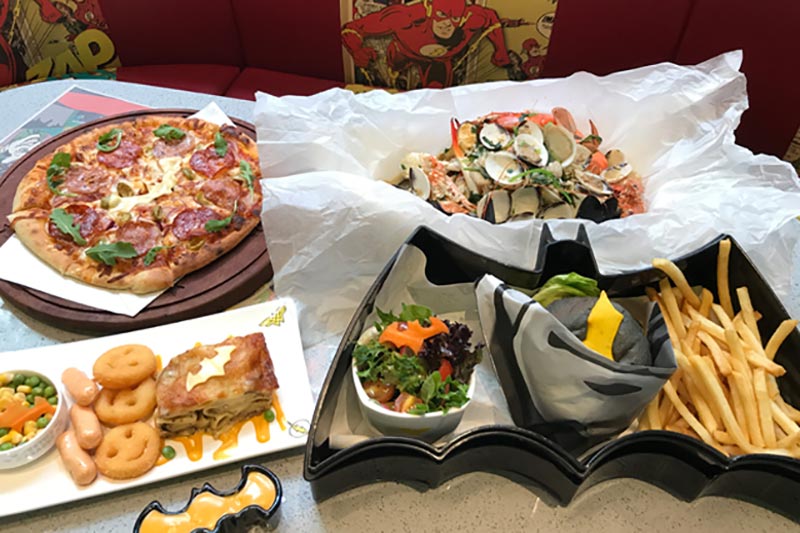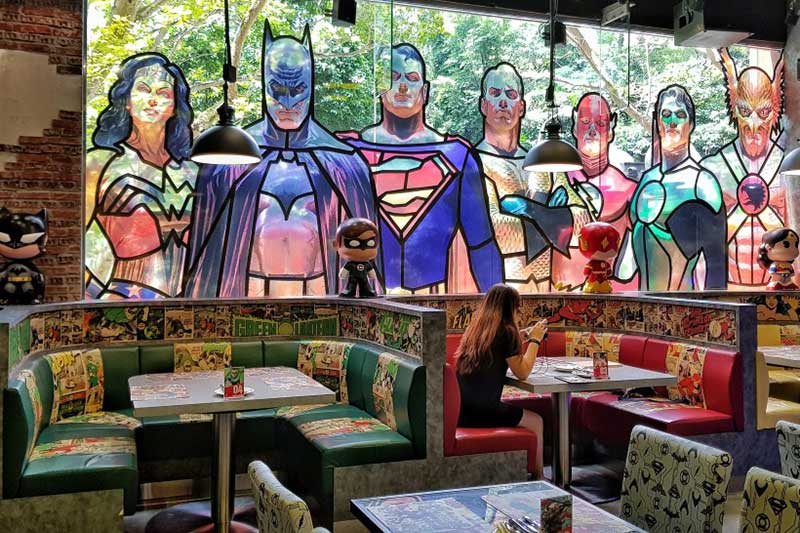 Address and opening hours:
Gudetama Cafe: 3 Temasek Boulevard, Suntec City #01-361, Singapore 038983, from 9am to 10pm (Mon – Thur) and 8am to 10pm (Fri – Sun)
Charlie Brown Cafe: Cathay Cineleisure, 8 Grange Road, #04-01, Singapore 239695, open from 11am to 10pm (Mon – Thur and Sun), and 11am to 11pm (Fri – Sat)
DC Superheroes Cafe: 391A Orchard Road, #02-13 Ngee Ann City, Singapore 238872, open from 10am to 10pm daily
Sometimes, the gift of food is perfect for your celebration. No, we don't mean simply just eating out — your kids get to eat free at these restaurants! Both you and your kids will be able to tuck in to delicious food, while at the same time enjoy discounts on your food as well!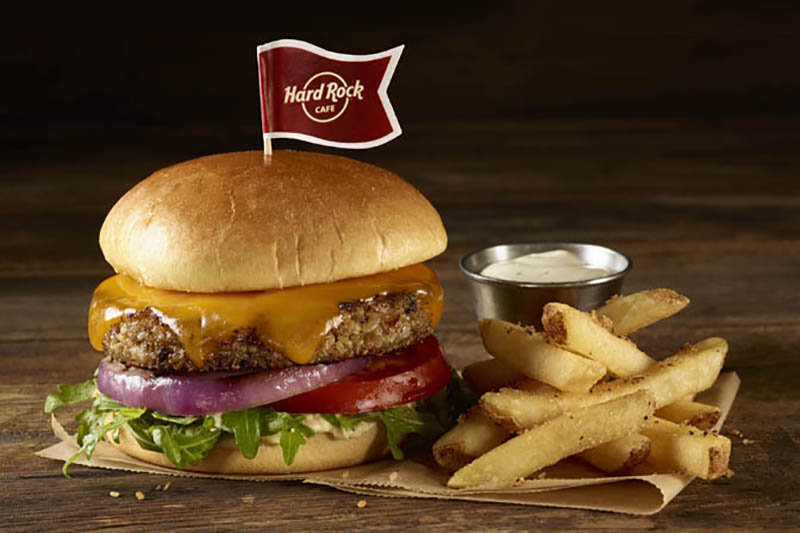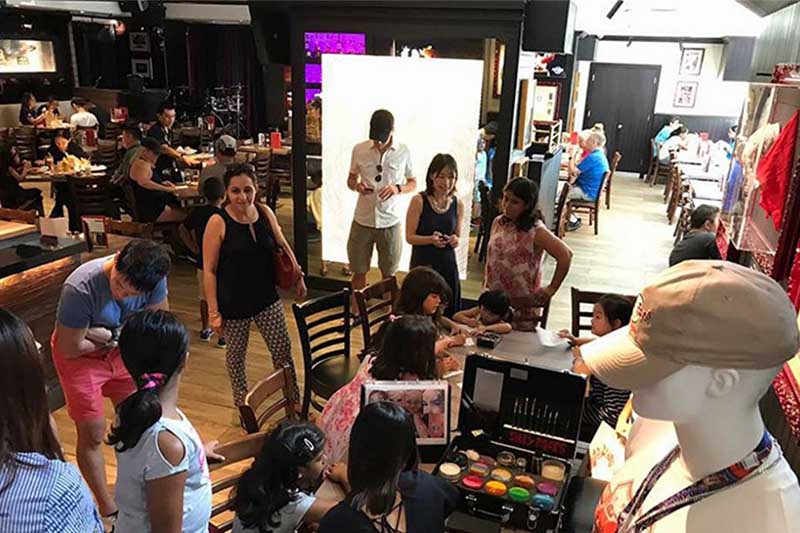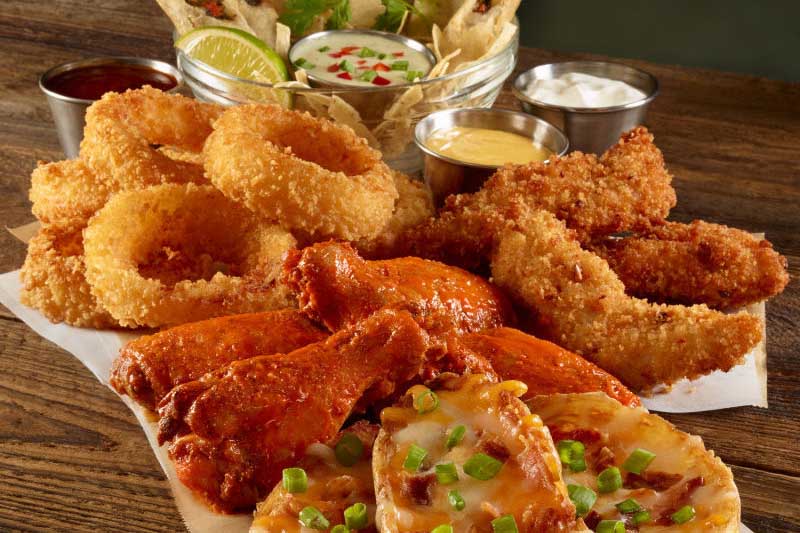 At Hard Rock Cafe, your child can get a free meal when you order a main course on weekends from 12 to 5pm. Not only that, there are also activities to engage your children, such as live shows among some others. On Saturdays there are also fun activities for children to do from 1.30 to 3.30pm as well!
Address and opening hours:
50 Cuscaden Rd, #02-01 Hpl House, Singapore 249724, open from 11.30am to 11pm (Mon – Thur and Sun) and 11.30am to 1am (Fri – Sat)
26 Sentosa Gateway #01-209 Resorts World Sentosa, The Forum Sentosa Island, 098138, open from 11am to 1am daily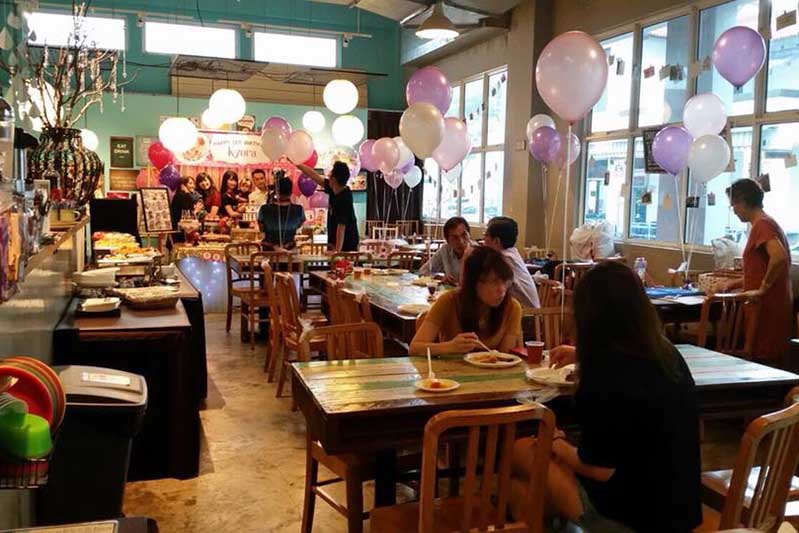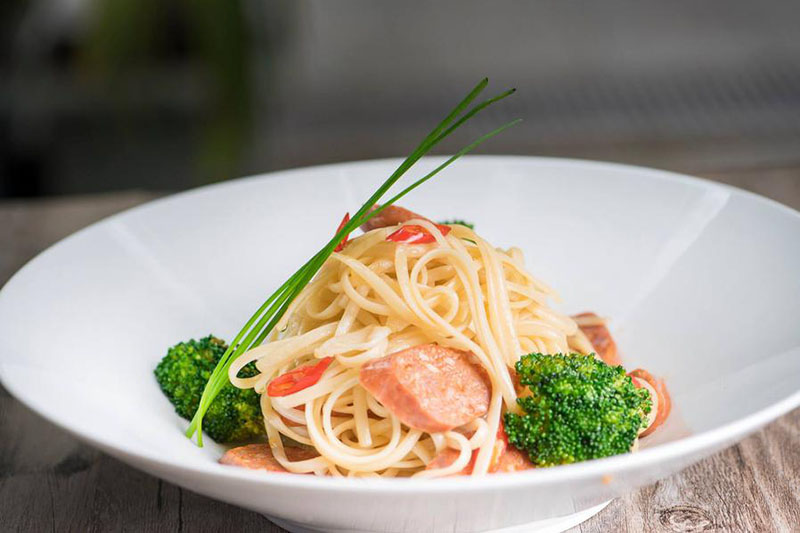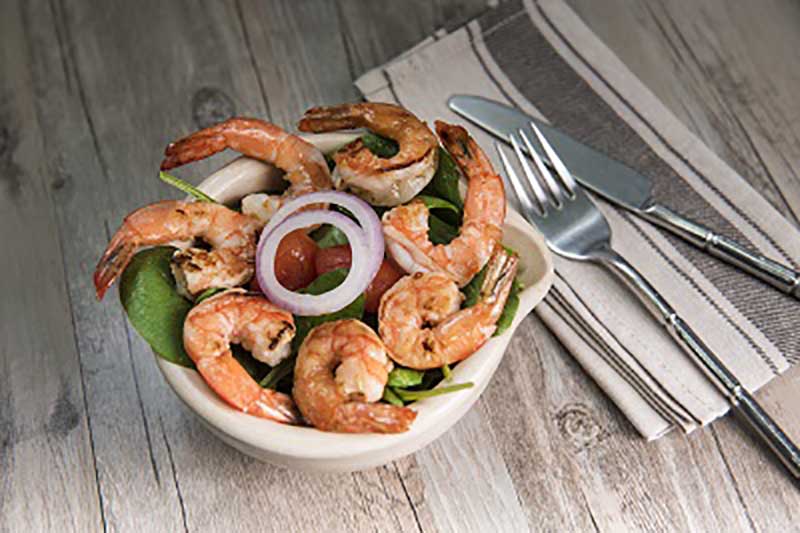 Thyme also offers a free kids' meal for your child when you order a main course. The Rochester Park branch offers an outdoor play area, while the Aliwal Street branch offers an art and craft area where your children can be entertained while they are enjoying good food.
Address and opening hours:
Rochester Park: 44 Rochester Park, Singapore 139248, open from 11.30am to 9.30pm (weekdays) and 11am to 9.30pm (weekends)
Aliwal: 28 Aliwal St, #01-07, Singapore 199918, open from 11am to 9pm (weekdays) and 11am to 10pm (weekends)
Children's Day Celebrations in School
Often, celebrations are carried out in schools as well! We all remember teachers coming together to put up a performance for all of us. It always was a skit, followed by a dance. I always thought it was cool that the teachers were willing to put aside time to perform for us, and surprising that even the most stern teachers would put up the most entertaining performances. Granted, the teachers' performances do not necessarily have to be the only performance that the children watch. Children love to be amazed, and are also readily impressed by magic shows, so it makes perfect sense to have them at your Children's Day celebration! It will be an entertaining experience for both adults and children alike.
Children love magic shows, as magic shows feed their sense of wonderment and curiosity. It will also be able to capture their attention and fascinate them at the same time! Not sure which one to choose? Come enquire with PartyMojo now — our party experts will be able to help you choose one that is best suited for your celebration!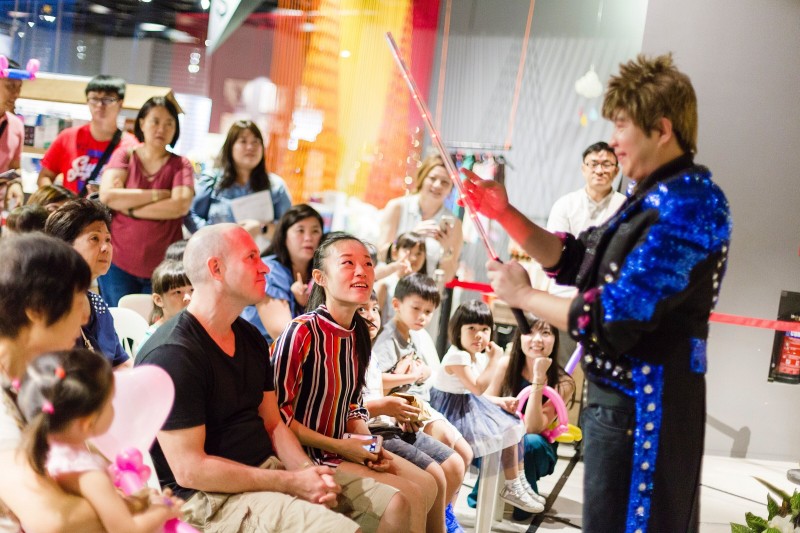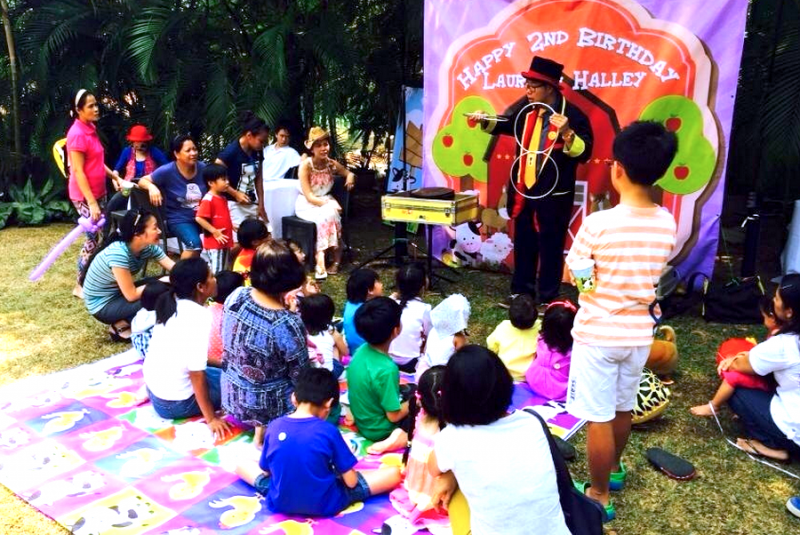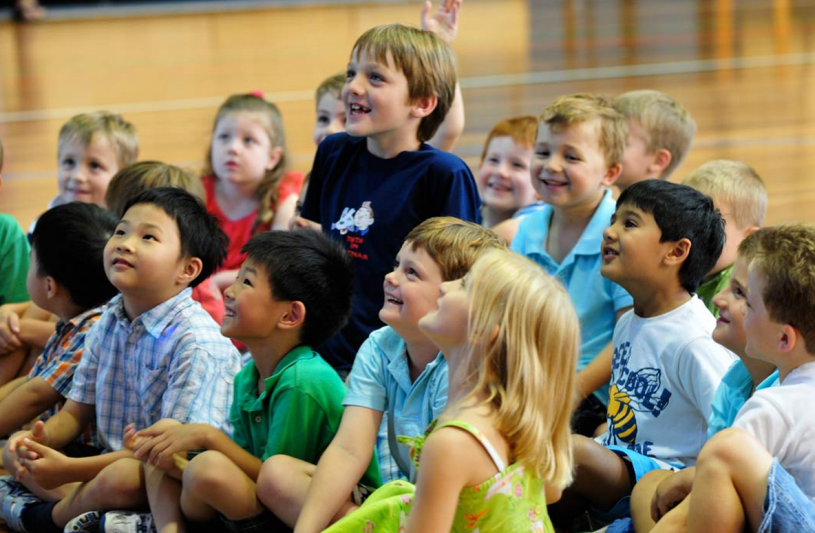 Children's Day celebrations also usually come with its fair share of carnivals. It's not unusual — after all, carnivals bring children a lot of joy because they are free to roam around (with adult supervision of course!) and experience things that are uncommon to them. As with most carnivals, popcorn, candy floss and corndogs are common food items at a fun fair. Another common sight at carnivals is a big bouncy castle, where children bounce around happily. Now you don't have to wait for a fun fair to recreate these moments by bringing a bouncy castle to school! You are now able to bring the positive emotions associated with fun fairs to your doorstep.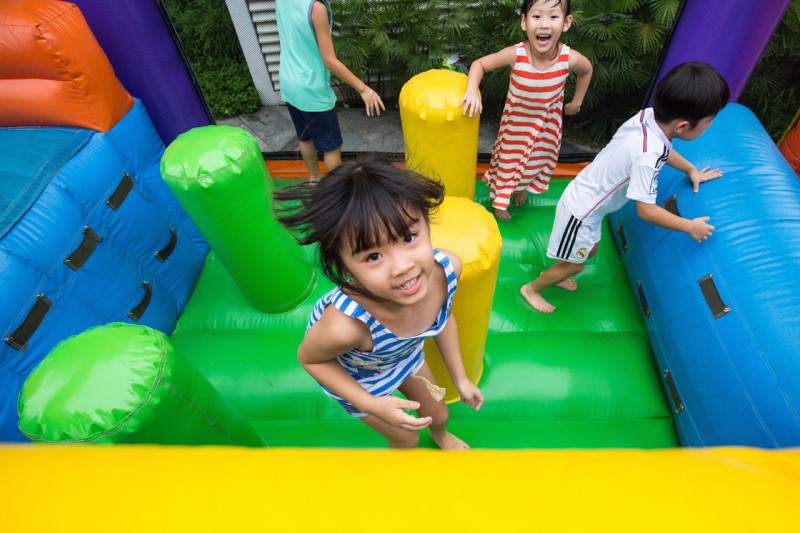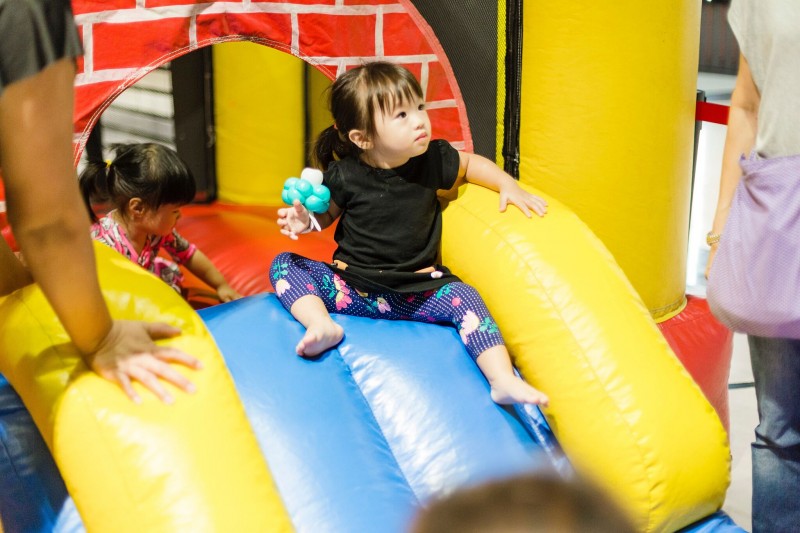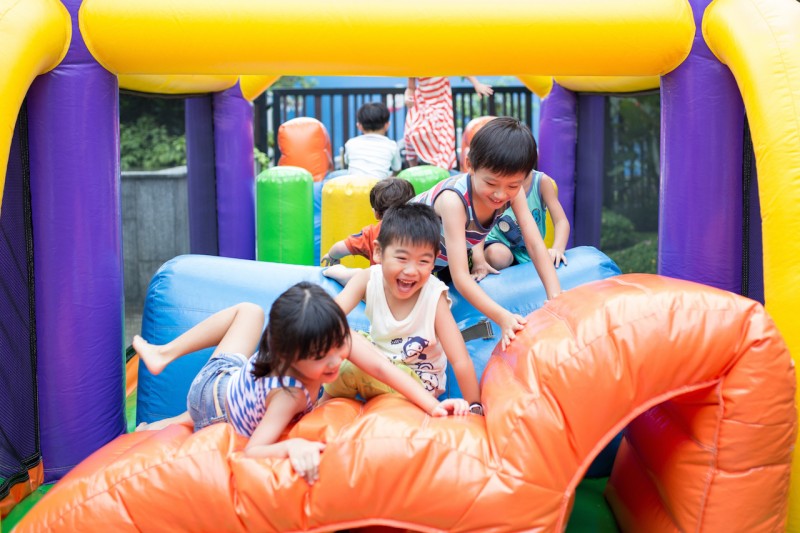 Balloons have this magic about them: they are malleable and can become whatever you want it to be. In a sense, they have limitless potential — just like with children! Children love balloons, and they love to see them being twisted into different shapes that they love: a dog, a sword, a flower…the possibilities are endless! Additionally, our highly skilled balloon artists are able to turn a mere balloon into something that makes the children very happy!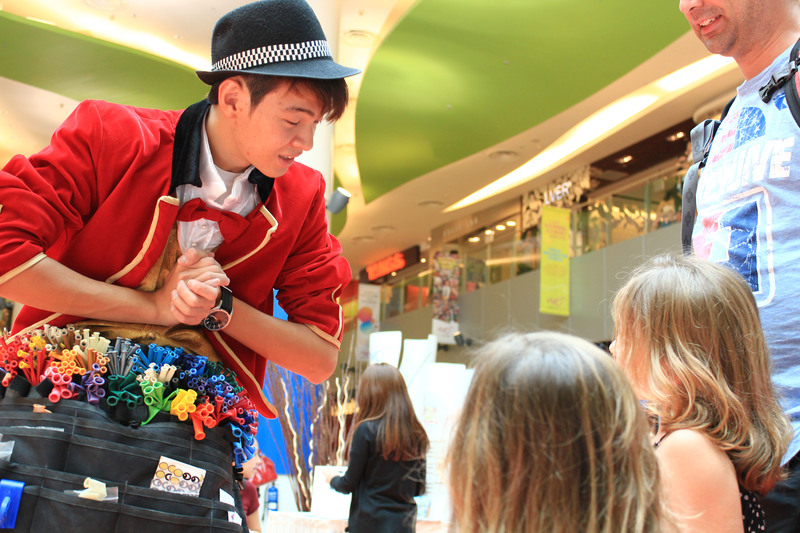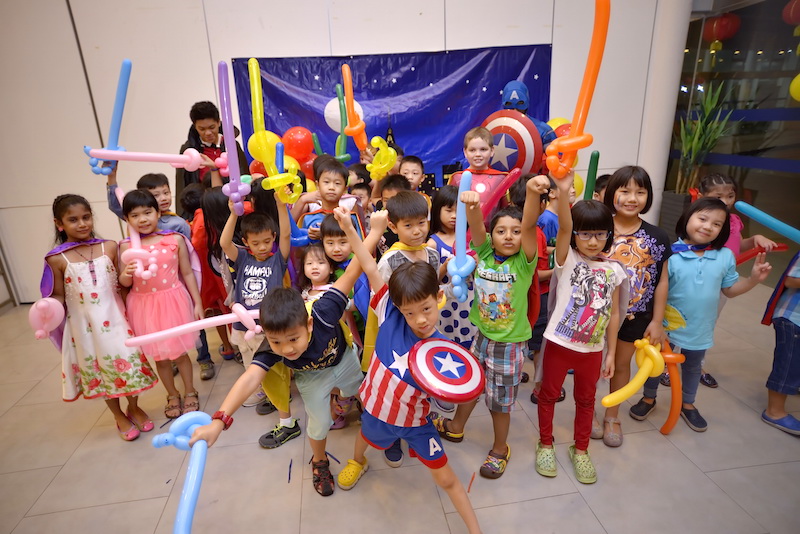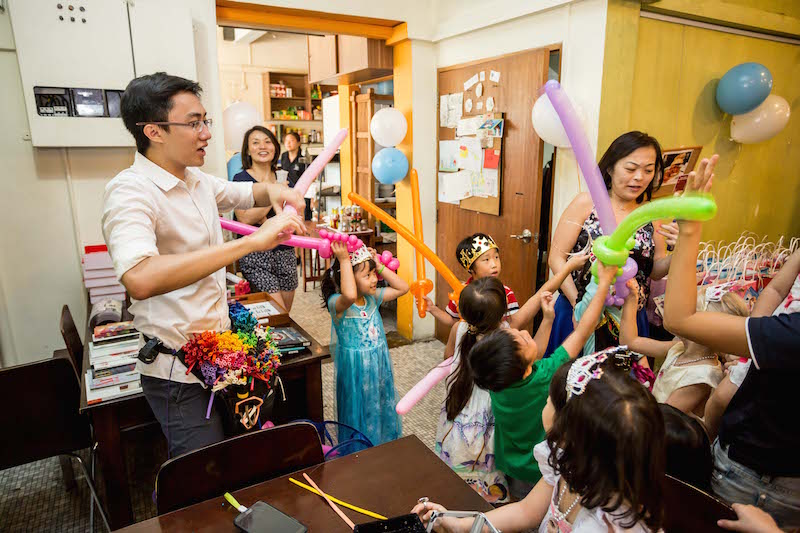 In school, the teachers usually prepare little goodie bags filled with snacks for the children to bring home. Include little bags of popcorn and candy floss in your next goodie bags! These little bags of snacks are like little bags of joy — bringing them home is sure to keep the children satisfied. Many children love eating snacks, and receiving snacks from the adults around them will be sure to put a smile on their face. You can even let them have a taste of what your childhood may be like by bringing along a Kacang Puteh station to your celebration. Apart from giving them snacks, bringing an ice cream cart to school is also another way to help keep them happy. After all, only a sweet treat can hit the spot on a warm, sunny school day.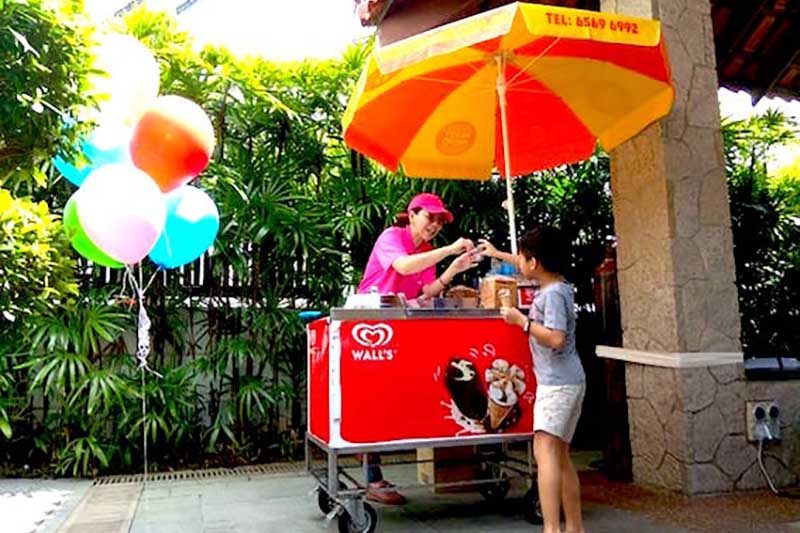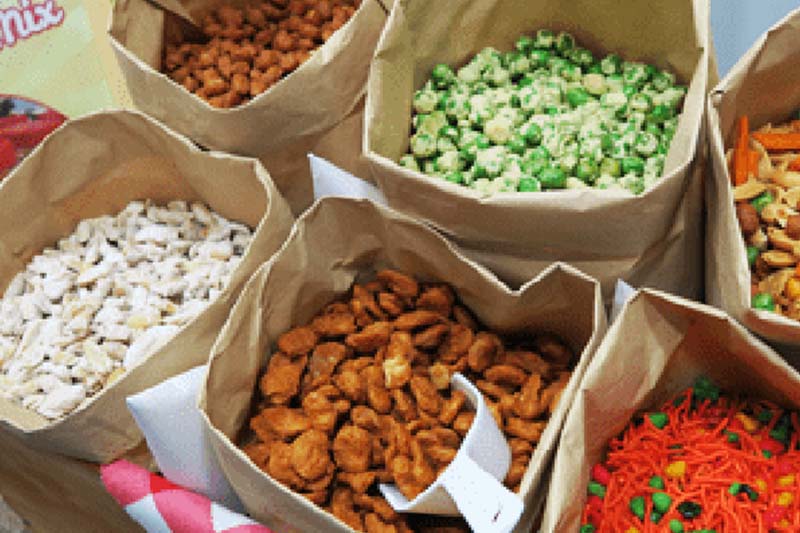 Of course, the celebrations don't have to end the moment the children come back from school. You can make this occasion even more joyous by continuing the celebrations at home! Here are some ways through which you can continue the celebrations at home.
If a bouncy castle takes up too much space for you, you can consider opting for other game booths such as a basketball game booth, or a variety of carnival game such as Milk Can Toss, and Western Shootout, just to name a few. Game booths are decently easy to monitor if things get rowdy, and when many are set up, can entertain a large number of children at the same time. A more futuristic game booth option is the VR (Virtual Reality) booth. While only one person can play the game at any one point in time, it is an exciting experience to try out virtual reality!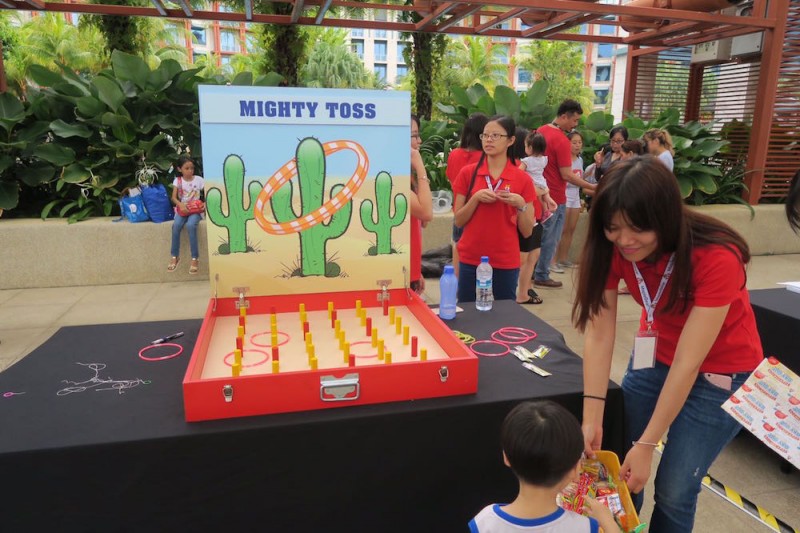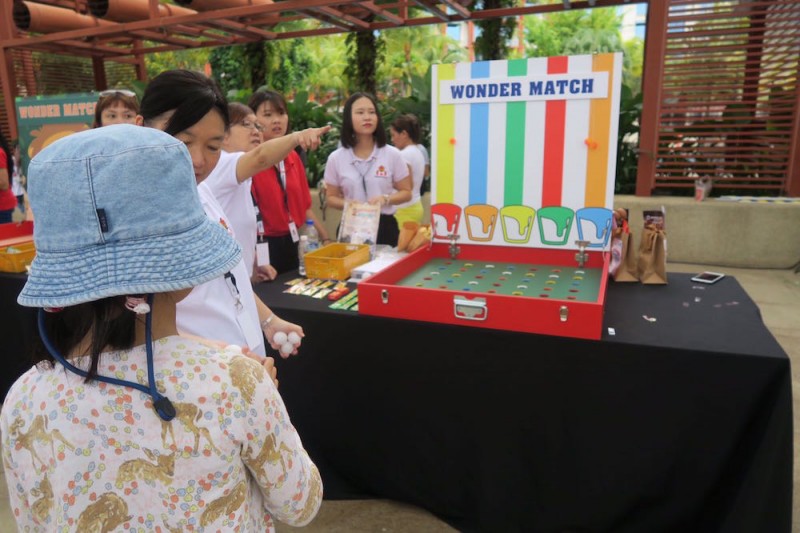 If the children are slightly more energetic, they may be interested in ZOOMOOV, which is a service that allows children to have the experience of riding on animals! It is slightly harder for children in Singapore to have interactions with real life wild animals. Of course, the experience they can get with ZOOMOOV is a viable alternative.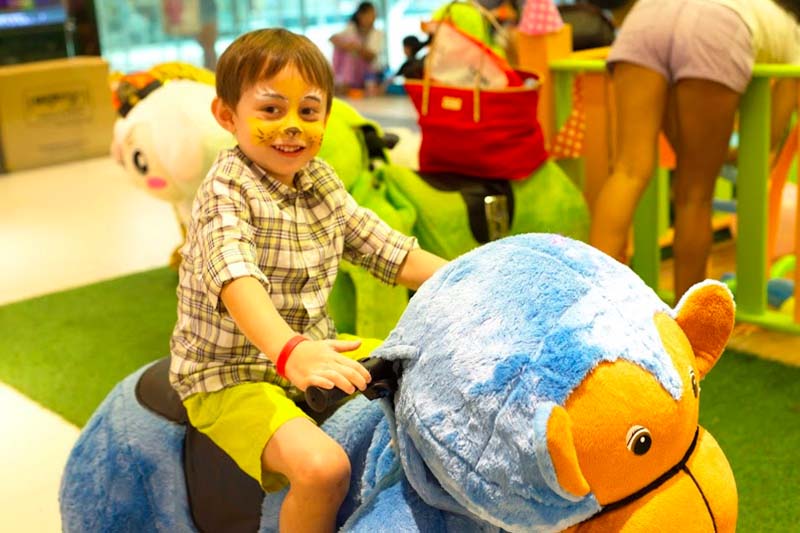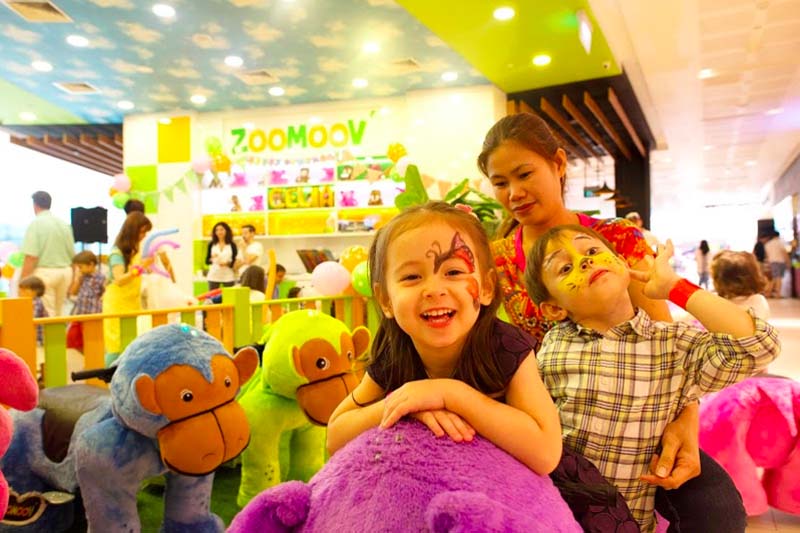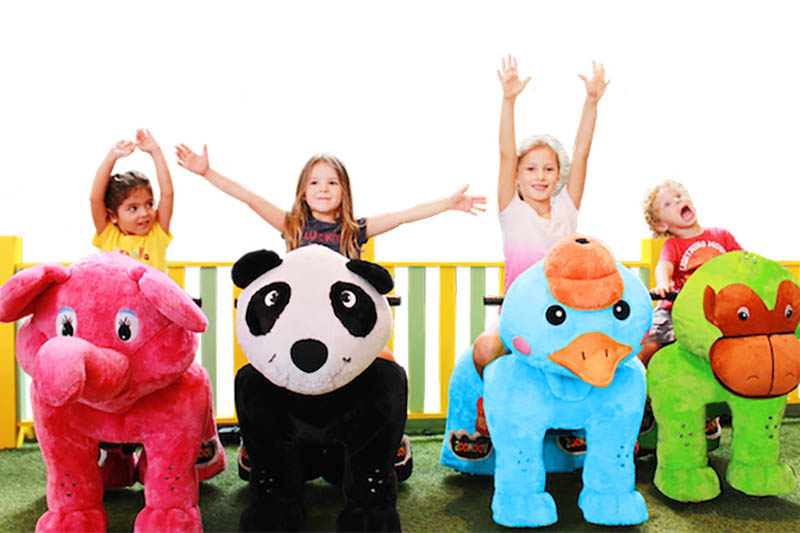 At the heart of the celebrations is giving your children something that they normally would not get, so it is the perfect time to treat them to special activities like batik painting. If your children are interested in art and craft, you may wish to engage our art and craft stations! There is a large variety of different art and craft that your children can do, ranging from tote bag painting, hama bead art making, as well as coin bank painting among many others! The art and craft stations also come with an assistant to facilitate the children's crafting, so you don't have to worry that the children will not be able to keep up with making the craft.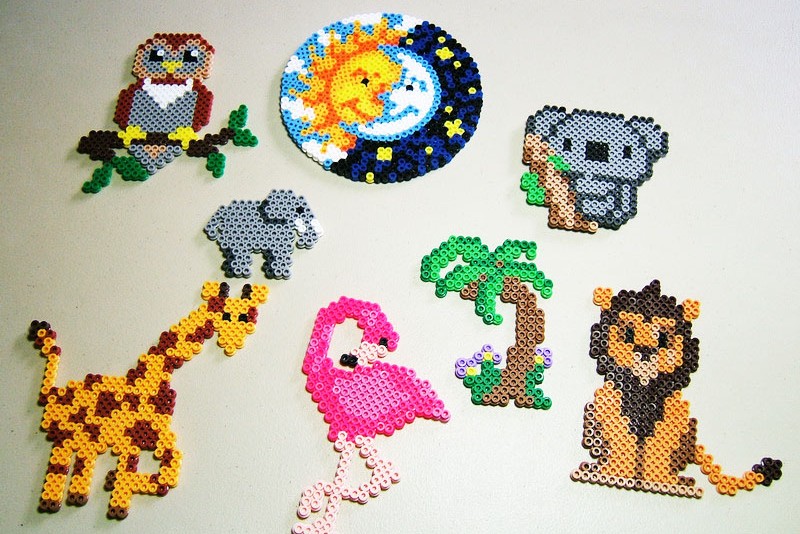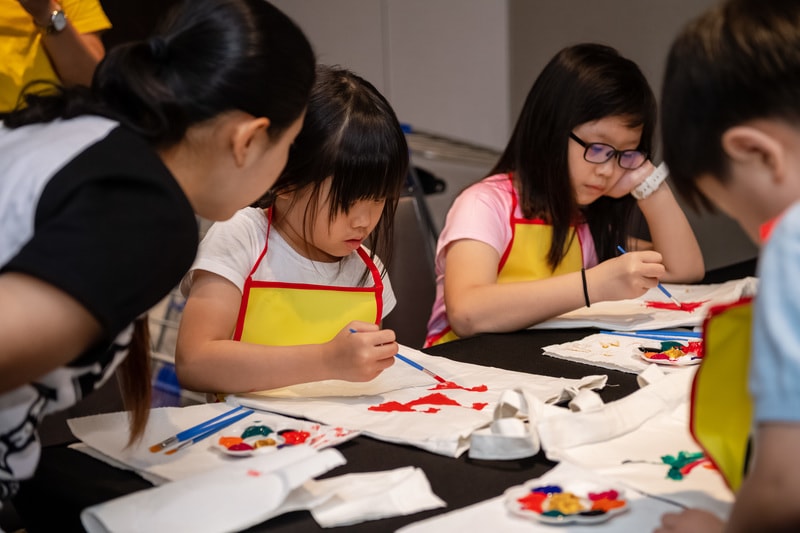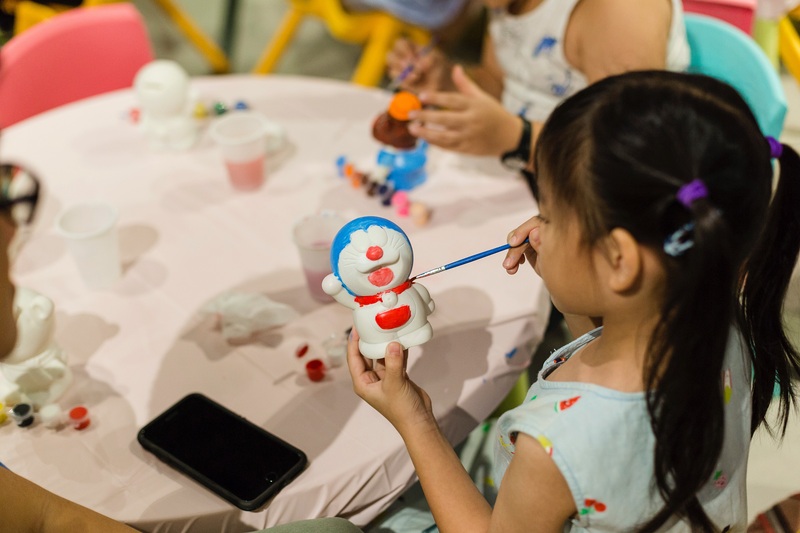 Do you want to let the children try making a gift that is not only pleasant to look at, but also fun to make? Our art and crafts workshops are perfect for that purpose! Some of the things that the children can make and bring home include terrariums, decorated cookies, and decorated cupcakes. These activities help the children with their fine motor skills as well.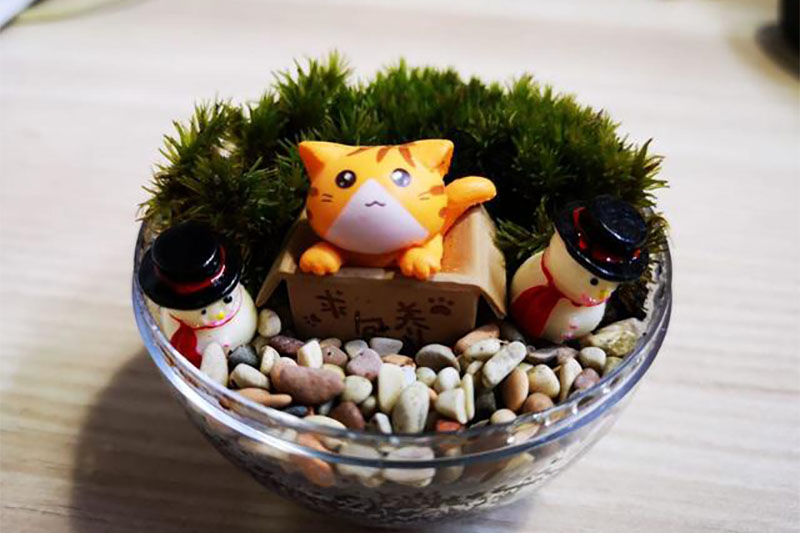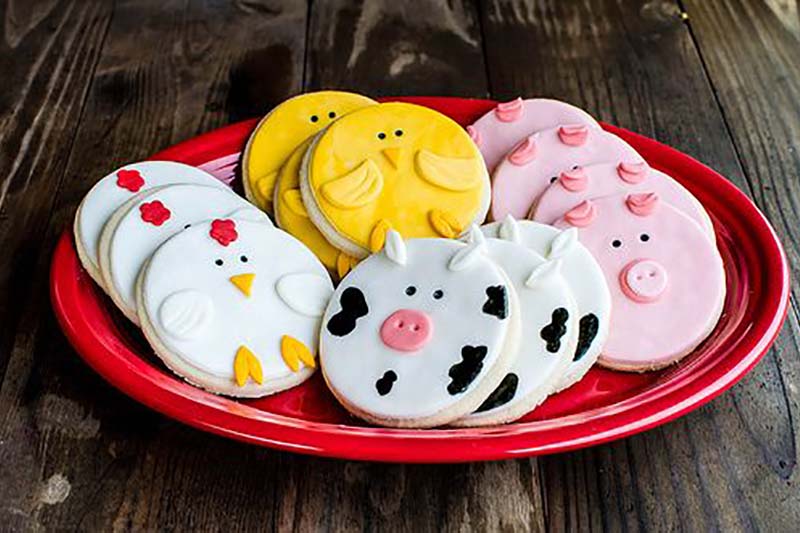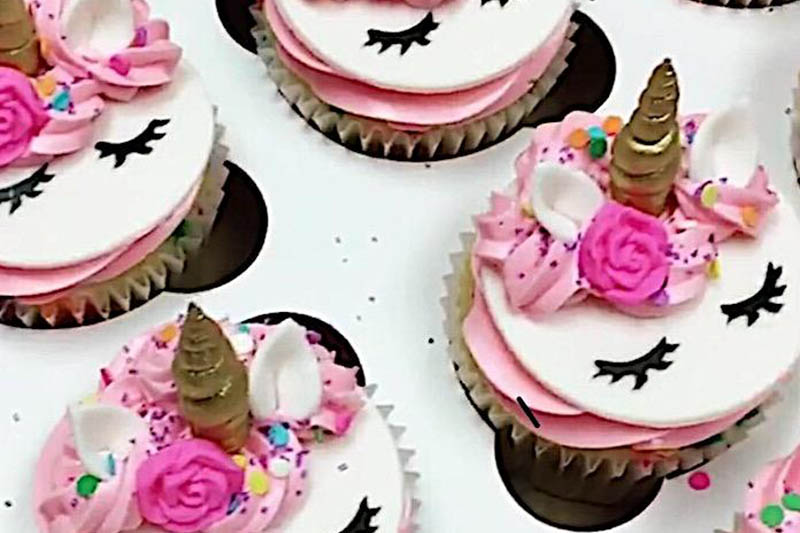 If there are hands on activities already planned for the children, then you can include a face paint artist at your celebration to really hype up the mood! Children love drawing, and especially when their faces are the canvas. They can also get temporary tattoos; after all, they are the most important people on Children's Day!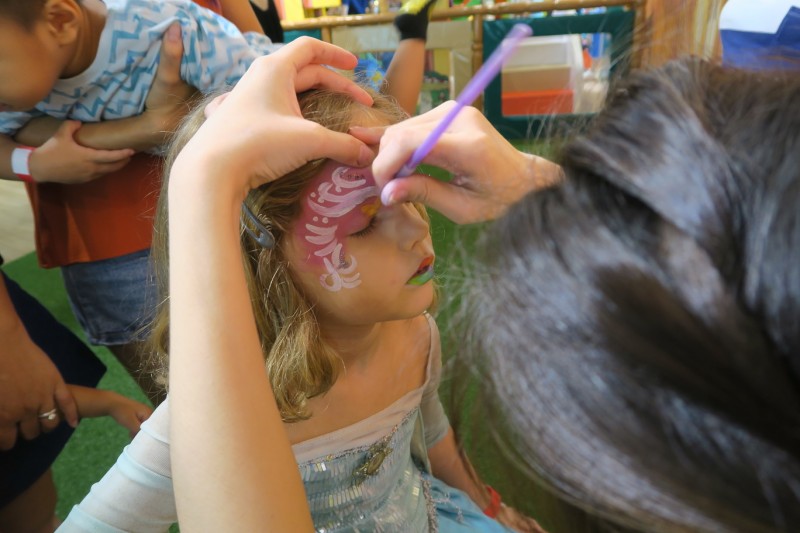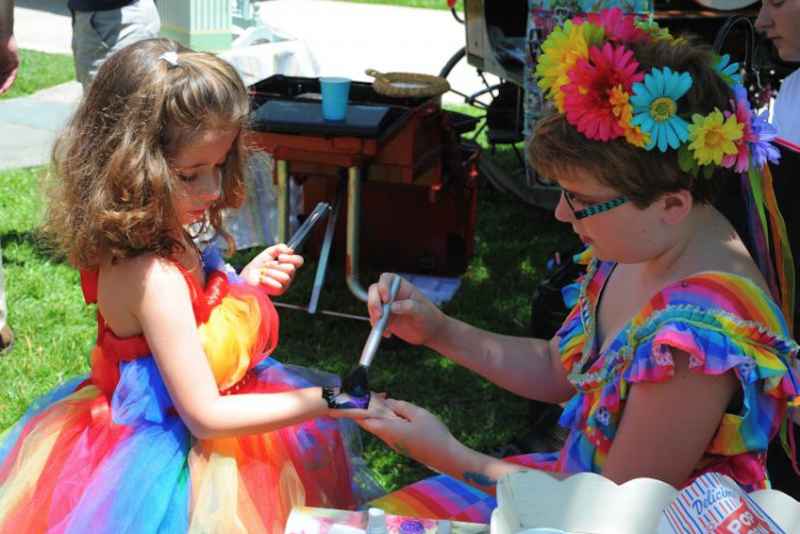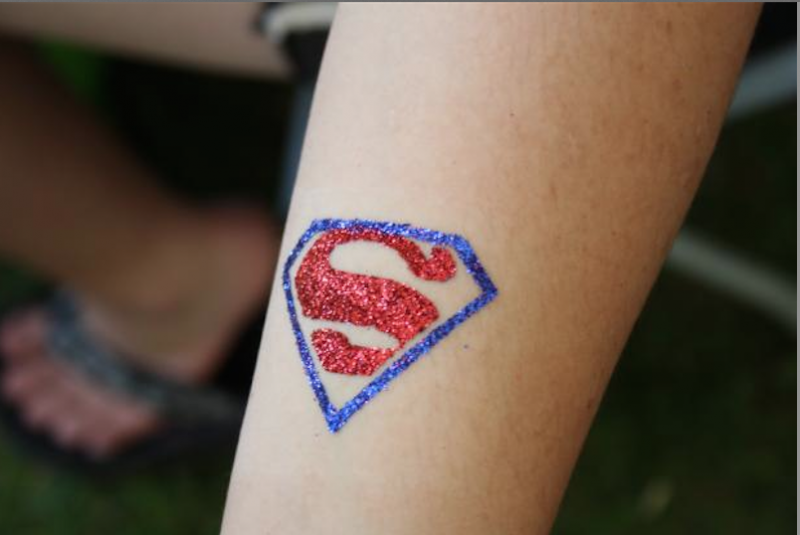 To end your celebrations…
To end off the series of celebrations, you can even consider giving them goodie bags! The PartyMojo goodie boxes include a pouch, a face towel and an adorable little bunny plushie! The contents of the goodie boxes come in very handy. This is especially so at school when the children get sweaty, or if they need a place to store their pocket money. The kids are sure to be elated receiving so many goodies.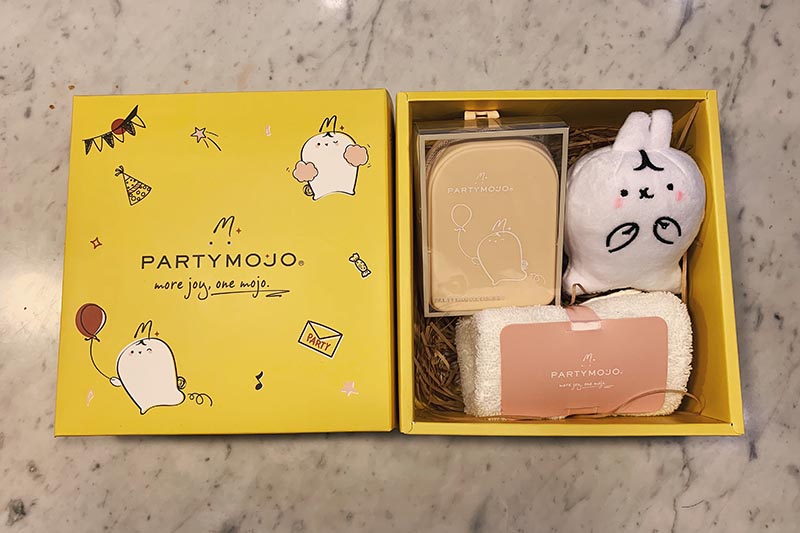 Children's Day is a very special time, as it is a day where the littlest children are treated as the most important people. It's important to ensure that these children feel valued and loved, so that they grow up happy and healthy!