Parents want the best for their children, and they will always try their best to provide them with things that bring them the most joy. For me personally, I remember vividly how much fun I would always have with my friends at my birthday celebrations. Childhood is indeed a precious time during which they learn about and explore the world around them. What better way to help them appreciate the world around them than with the cartoon characters they are familiar with? These party themes are sure to be extremely memorable for your children, and they are sure to remember it years from now. Here are the most popular themes for your child's next birthday party, put together by the dedicated PartyMojo team!
1. Paw Patrol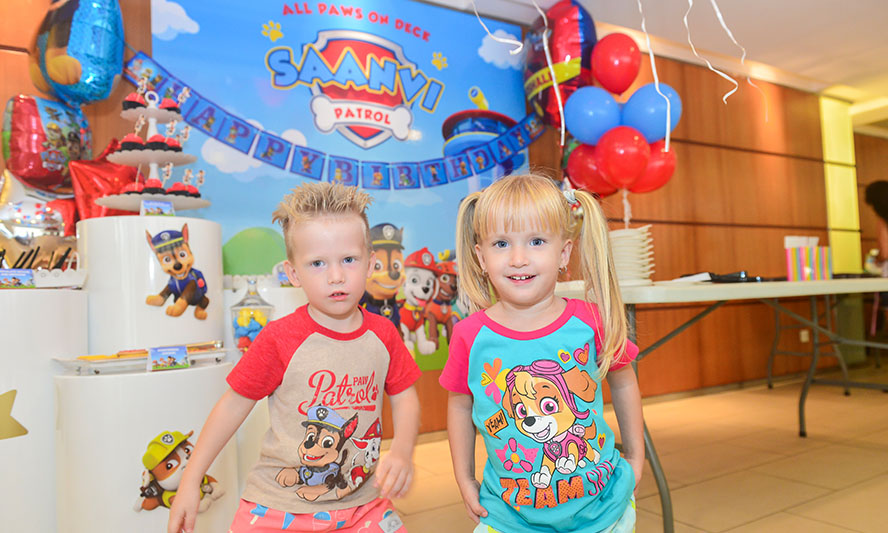 Children love puppies because of how cute they are; it's no surprise they also love the brave and strong puppies in Paw Patrol! Bring the adorable puppies to your party with our Heroic Pups theme and let the children have fun in their company. Children can get their faces painted to look like their favourite pup! This theme hopes to inspire your children to be brave and be courageous in the things that they decide to do. They are bound to enjoy themselves very much!
2. Kaws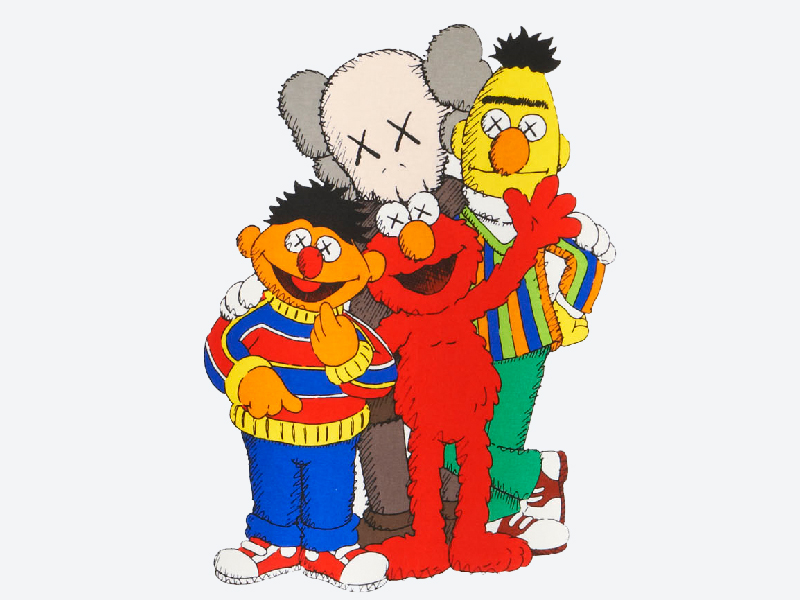 In recent years, Kaws and his work have become increasingly popular. His style commonly features characters that are iconic in public memory, such as Mickey Mouse and Peanuts. Sesame Street is a well-loved classic as well, so it's no surprise that it was also picked for a collaboration with Kaws. This collaboration has given a new and refreshing spin to the classic Sesame Street characters. It's not hard to see why it has been so popular; after all, with the cute monsters and their lovable personalities, they are extremely memorable characters. The familiarity of the characters makes it all the more popular as a birthday theme.
3. Baby Shark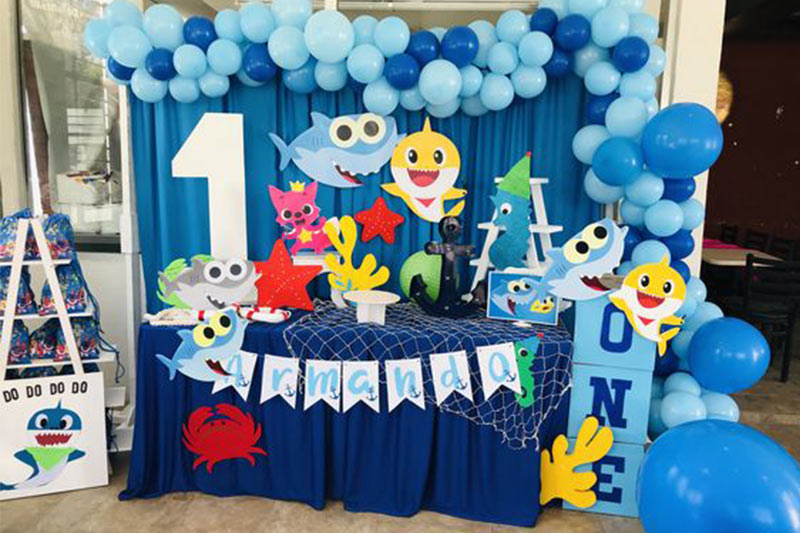 Even though sharks look extremely menacing, they are highly misunderstood creatures. However not all of them look equally fearsome — like the adorable and friendly Baby Shark! Want to be among sharks, but don't want to have to go to an underwater aquarium to do so? Then make your party at home Shark themed! Have the friendly baby sharks at your child's birthday party, and let them sing and dance among the corals with music from under the sea. The children will also have a chance to be just like their favourite baby sharks with their very own little shark hats!
4. Peppa Pig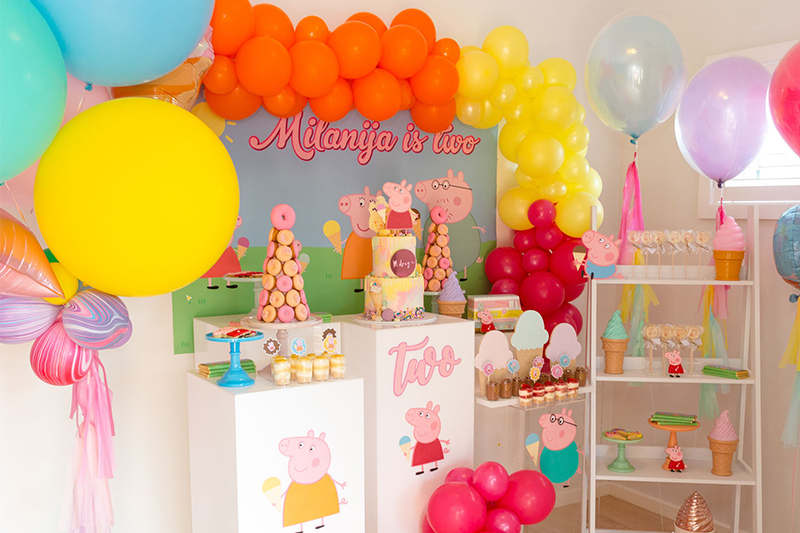 Pink, lively and smart — that's right, we are talking about Peppa Pig! This beloved cartoon pig is popular among children, so it is only natural that many chose the Piggy Pig theme for their birthday parties. It's not hard to see why this theme is a favoured choice; after all, the pink decorations are the perfect representation of childish playfulness that is perfect for your child's birthday party! The children will also be able to interact with their favourite Peppa Pig at the party itself, which will definitely bring even more fun and laughter to your child's party!
5. Minions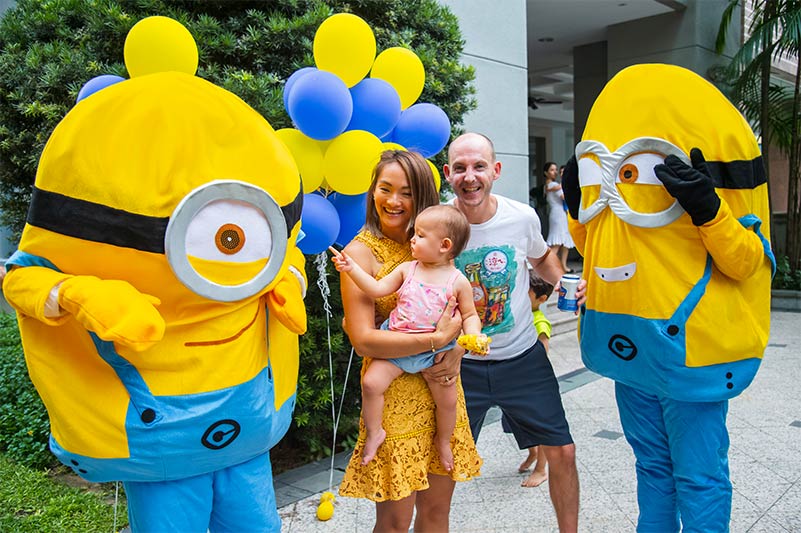 The jovial and mischievous minions bring about hilarious chaos wherever they go, so it's no surprise that they are also commonly used as themes for birthday parties. With their infectious laughter and wacky pranks, a party instantly becomes more lively with the energetic minions around! There won't be a single dull moment with the happy-go-lucky minions at your party! 
6. LOL Surprise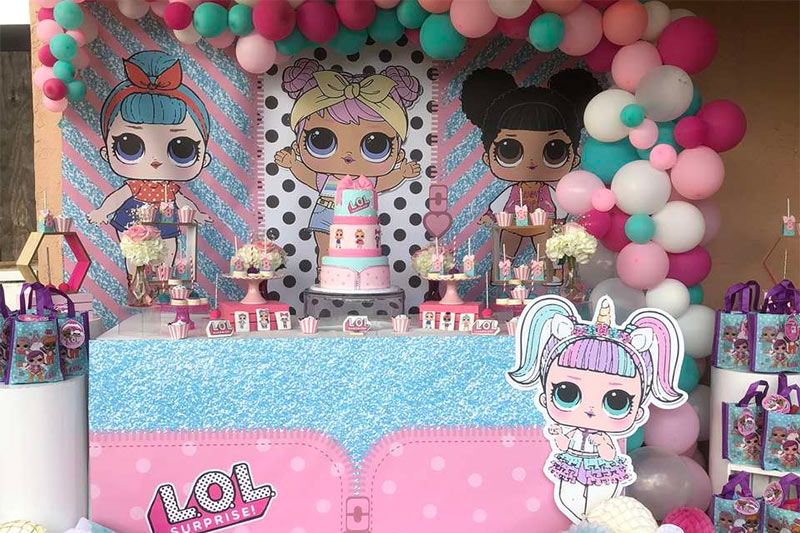 Beautiful and glamorous — these are some words commonly used to describe the LOL Surprise dolls. It comes as no surprise that many girls would also like to be as beautiful and glamorous as the dolls are. Our Surprise Dolls theme has become increasingly popular among girls, and for good reason! With this theme, partygoers would also be able to doll up and look their absolute best, complete with makeup and hair makeovers! This would make a perfect birthday party theme for a girl that loves dressing up and looking pretty. What are you waiting for? Book a Surprise Dolls themed party with PartyMojo now!
7. Safari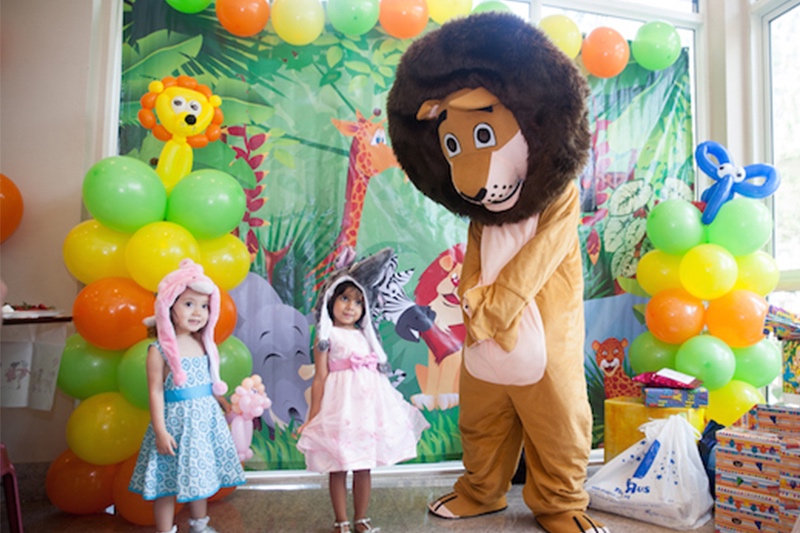 Despite the lack of exotic wildlife in Singapore, having a safari themed party is still popular among parents and children, as it provides an avenue for them to channel their inner adventurer. A safari themed party gives your guests the chance to imagine that they are in the wild alongside all the wild animals.
8. PJ Masks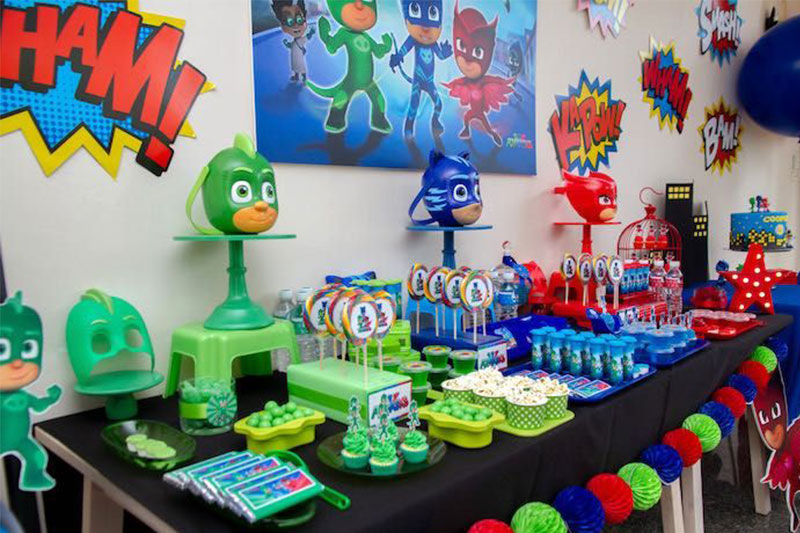 Want to be a superhero and save the day just like your favourite PJ Masks? Do you want to be just as cool as they are? Get the chance to dress up in a superhero costume, and to meet your favourite PJ Superhero CatBoy at your party! You can also get your favourite PJ Mask's animal to be painted on your face. The PJ Superheroes theme is popular among the cool kids, so book yours now!
9. Pool Party
Summer's here, and so are the pool parties! Pool parties have become popular for good reason — a cool, refreshing dip in the pool is sure to bring joy to your guests in the heatwave. Gone are the days where they have to sit in the sweltering heat, waiting for the heat to pass them by. A pool party is perfect for both adults and children, as they can all happily frolic around in the pool. So come on in, jump right in!
10. Unicorn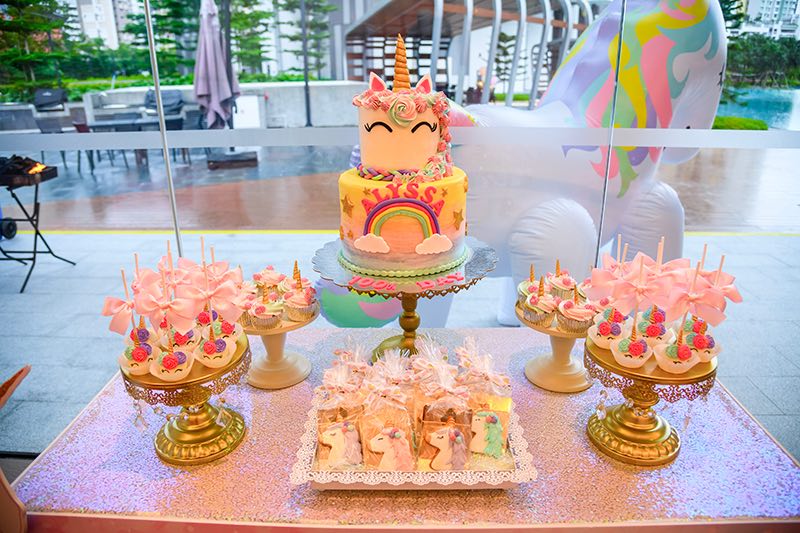 How could we forget the ever popular unicorn theme? Unicorns are synonymous with a dream-like quality, and of everything that is perfect. Give your party a dreamy flair by making it unicorn-themed! Experience being in a pastel wonderland, as if you were floating amongst the clouds! This theme would be perfect for a memorable birthday for your precious child.