Luminous Claw Machine Rental
This attention-grabbing claw machine features sturdy construction with black finishings and is packed with extra features like a colour changing face. The bright colours, lights and sounds attract kids to come and play to win the attractive prizes! Claw machine is one of the most popular and trendy arcade game now! Hop on the hype train and bring these awesome claw machines to your event! You may choose to include plush toys, capsule prizes and even your own prizes!
What's better? Branding options for Claw Catcher Machine is available! Contact us for more details!
No. of players: 1 player at a time
Space Required:
Basketball Arcade Machine Rental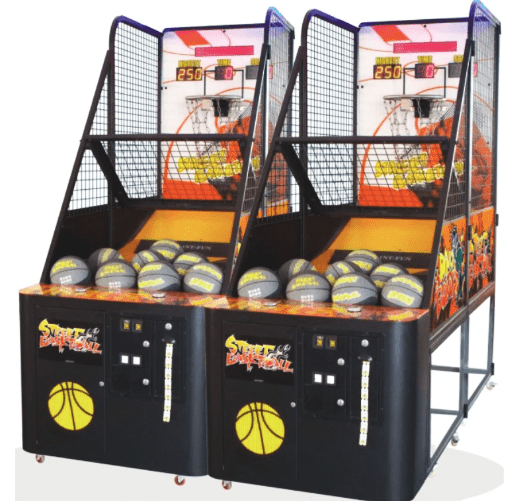 When you ask young kids, what do they want to be when they grow up, surely one of them want to be a professional basketballer! Why not start practising with our Basketball Arcade Machines? Basketball Arcade Machines are a fun machine to have for events and parties and is a great social activity. Get competitive and challenge your friends for a match of the best basketball shooter! Major basketball legends Kobe Brian will sure be proud! Enquire with us today for prices!
No. of players: 1 player per machine
Space Required:
2.4m (L) x 1.2m (W) 2.5m (H)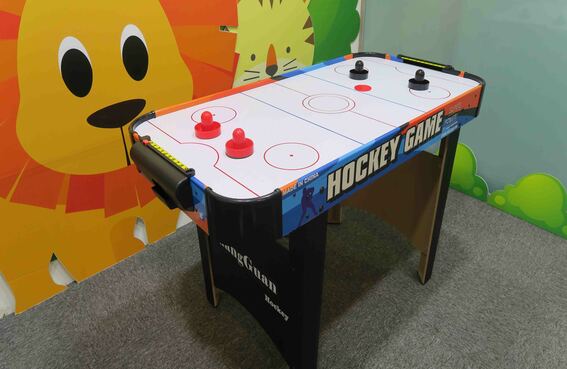 Seen all the air hockey tables in arcades? Now you can bring it to your events! It is suitable for all ages! All you need is just a power source and you are good to go! Get into competitive mode with your peers right now! Suitable for birthday events and large corporate events!
No. of players: 2 players
Logistics Required:
3-pin power socket
2 by 2 meter space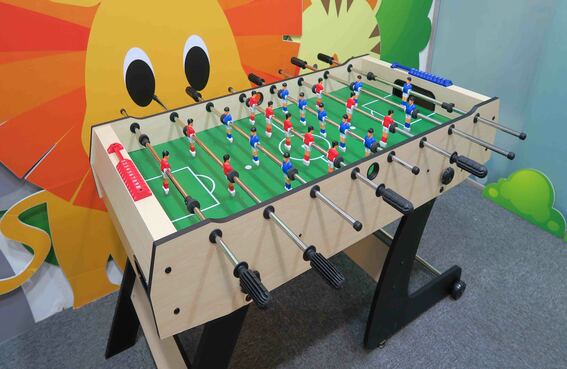 Messi vs Ronaldo? Boys vs Girls? Get ready all your teams because we're all ready to goaaaal!! Get your gears ready and start defencing your own goal! It's definitely the best father and son bonding session! Suitable for birthday parties or even large corporate events! Keep your guests entertained!
No. of players: 2 players
Logistics Required: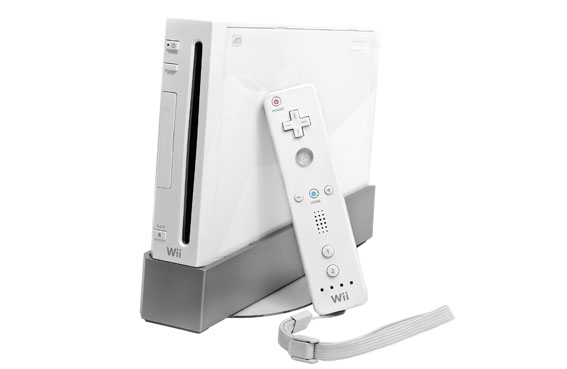 When most people think of the Wii, they think of Wii Sports. A simple pack-in minigame collection, Wii Sports featured simple, motion-controlled approximations of tennis, golf, bowling and many more! Other than sports-related games, we also offer other level and adventurous games as well. Have a go at our fun Wii games! The games are simple, but also are very fun and incredibly intuitive. The games are suitable for both kids and adult to enjoy!
No. of players: Single or Multiple
Logistics Required:
3-pin power sockets
3 by 3 meter space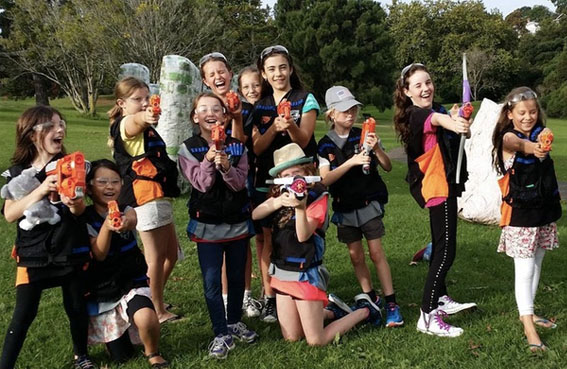 Yes, video games are fun for the kids and adults alike, but they don't create the same kind of excitement like playing with the same kind of tools in the real world! With a laser tag, your little ones are sure to have great fun and while at it burn extra fat that would have otherwise build while sitting in front of a screen. Have fun with this tech fancy game and battling against opposing team! May the team with the best teamwork wins! Suitable for kids, teenagers and event adults!
No. of players: Minimum 8 players
Logistics Required:
3-pin power sockets
Space recommended to allocate up to a badminton court size to maximise fun
Terms and conditions
– All prices quoted are in Singapore Dollars (SGD).
– A 50% non-refundable deposit is required to confirm the event.
– Breakage and damages to any equipments will be charged to customer accordingly.
– All cheques are made payable to PARTYMOJO PTE LTD.
– Deposit can be made via bank transfer to DBS current Acc 003-932293-3 Branch code: 7171-003
– All prices are strictly fixed and non-negotiable.
– A transport surcharge of $20 is applicable for inaccessible venues like Changi, Tuas, Sentosa, Turf city.
– The balance 50% payment is to be made in cash strictly on event day before the start of event.
– In the event that cash payment cannot be prepared before the start of event, 100% full payment should be made to PartyMojo 3 working days prior to the event.
– 50% Deposit will be forfeited upon cancellation of event, 100% full payment will be required if the event was cancelled within 2 working days to the event.
– Postponing of event is subjected to a $100 surcharge, subjected to availability, otherwise, client can choose to cancel the event and deposit paid will be forfeited.
– Postponing of event can only be done 2 working days prior to the party.