Luminous Claw Machine Rental
Looking for an attention-grabbing medium? Then our luminous colour changing claw machine is perfect for you with a sturdy construction of black finishings and is packed with extra features like a music playing and colour changing. The bright colours, lights and sounds attract kids (and adults) to come and play to win the attractive prizes! Claw machine is one of the most popular and trendy arcade game now! Hop on the hype train and bring these awesome claw machines to your event! You may choose to add on plush toys, capsule prizes and even your own prizes!
Rental includes 50 capsule balls. What's better? Branding options for Claw Catcher Machine is available! Contact us for more details!
No. of players: 1 player at a time
Machine size: 1m (L) x 1m (W) 2.2m (H)
Client to provide: 1x dedicated power point for the machine
Basketball Arcade Machine Rental
When you ask young kids, what do they want to be when they grow up, surely one of them want to be a professional basketballer! Why not start practising with our Basketball Arcade Machines? Basketball Arcade Machines are a fun machine to have for events and parties and is a great social activity. Get competitive and challenge your friends for a match of the best basketball shooter! Major basketball legends Kobe Brian will sure be proud! Enquire with us today for prices!
No. of players: 1 player per machine
Space required: 2.4m (L) x 1.2m (W) 2.5m (H)
Client to provide: 1x dedicated power point
Daytona USA Car Machine Rental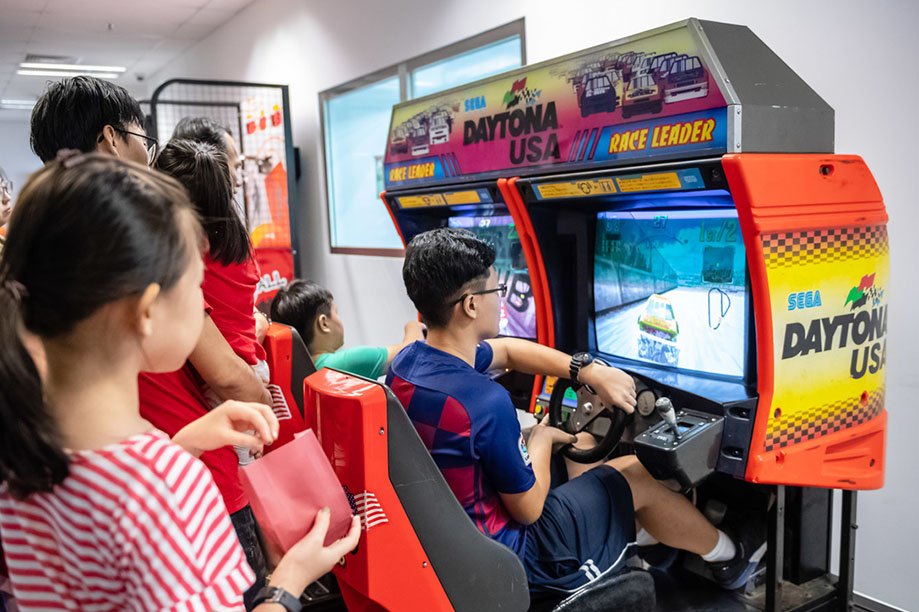 Have a passion for driving and speed? Since it's release back in the day in 1994, Daytona USA has been our most loved arcade game even till now! Daytona Car Machines comes in a pair so 2 players can compete with each other! Stay on the track for as much as possible circles and try not to crash into other cars! May the best driver wins!
No. of players: 2 players per machine
Space required: 1.8m (L) x 1m (W) 1.6m (H)
Client to provide: 1x dedicated power point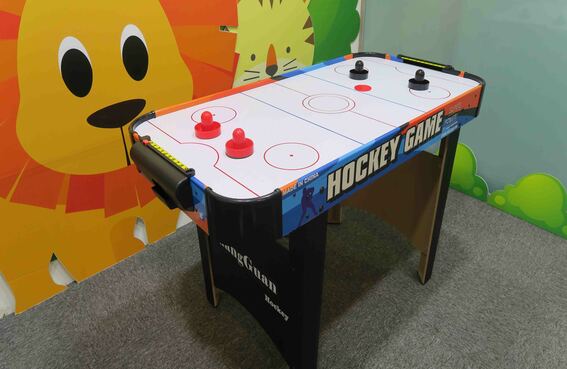 Seen all the air hockey tables in arcades? Now you can bring it to your events! It is suitable for all ages! All you need is just a power source and you are good to go! Get into competitive mode with your peers right now! Suitable for birthday events and large corporate events!
No. of players: 2 players
Logistics Required:
3-pin power socket
2 by 2 meter space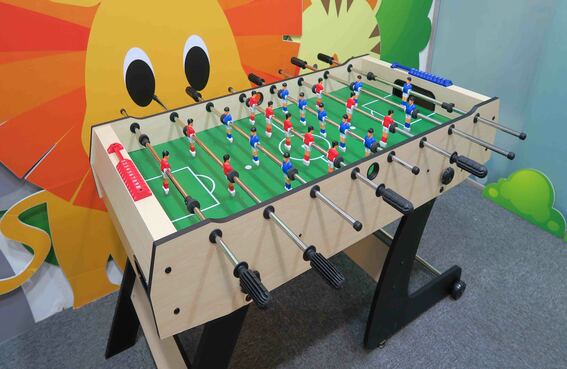 Messi vs Ronaldo? Boys vs Girls? Get ready all your teams because we're all ready to goaaaal!! Get your gears ready and start defencing your own goal! It's definitely the best father and son bonding session! Suitable for birthday parties or even large corporate events! Keep your guests entertained!
No. of players: 2 players
Logistics Required: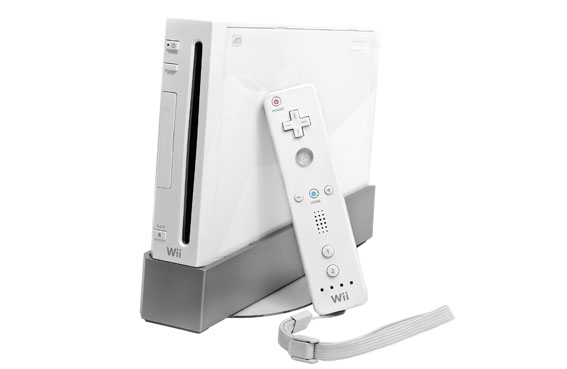 When most people think of the Wii, they think of Wii Sports. A simple pack-in minigame collection, Wii Sports featured simple, motion-controlled approximations of tennis, golf, bowling and many more! Other than sports-related games, we also offer other level and adventurous games as well. Have a go at our fun Wii games! The games are simple, but also are very fun and incredibly intuitive. The games are suitable for both kids and adult to enjoy!
No. of players: Single or Multiple
Logistics Required:
3-pin power sockets
3 by 3 meter space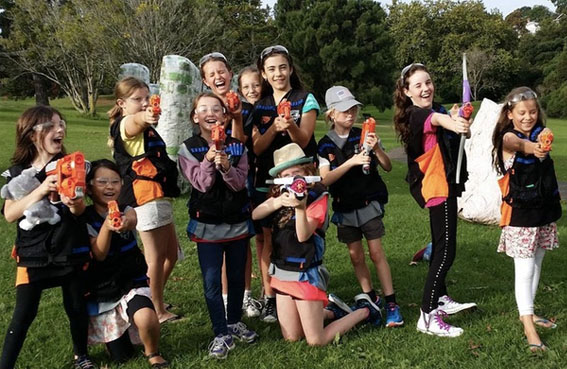 Yes, video games are fun for the kids and adults alike, but they don't create the same kind of excitement like playing with the same kind of tools in the real world! With a laser tag, your little ones are sure to have great fun and while at it burn extra fat that would have otherwise build while sitting in front of a screen. Have fun with this tech fancy game and battling against opposing team! May the team with the best teamwork wins! Suitable for kids, teenagers and event adults!
No. of players: Minimum 8 players
Logistics Required:
3-pin power sockets
Space recommended to allocate up to a badminton court size to maximise fun
Top 5 reasons why choose PartyMojo!
At PartyMojo, we ensure our customers are always paying the right price for the right quality. Here are the Top 5 Reasons why our corporate clients and birthday guests chose PartyMojo as their choice: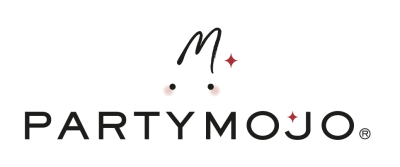 Architect of Joy
Beyond organising personal parties and corporate events, we compose happy experiences. Drawing out the Fun in every Function.

Mojo Formula
We compose joy through full-scale event planning and management following the formula.
Mojo Formula = Ideation + Detailing + Execution

Professionalism
About all, we are guided by our belief system to be prompt, responsible, responsible and always reliable.

Team Mojo
All Mojo manpower undergo strict screenings and practical training before they are assigned to a job post to equip them with product knowledge and good service.

Quality & Taste
We select nothing but the top ingredients and guarantee to excite your tastebuds!
The mojo behind Mojo Team
Quality & Affordable Services
Professionally Trained Staff

More Than 70 Live Food Stations

Fun Filled Themed Packages
Cash / Cheque / Credit Card Payments
Terms & Conditions
Payment Terms
All prices quoted are in Singapore Dollars (SGD) and are subjected to 7% GST.
A 100% full payment is required to confirm the booking.
Breakage and damages to any equipments will be charged to client accordingly.
A transport surcharge of $30 is applicable for the following venues: Changi, Tuas, Sentosa, Turf city.
All cheques are made payable to PARTYMOJO PTE LTD.
Payment can be made via bank transfer to: DBS current Acc 003-932293-3 Branch code: 7171-003.
PartyMojo now accepts PayNow! The QR Code can be found at the bottom of the invoice issued.
Postponing of event can only be done 5 working days prior to the event.
Postponing of event is subjected to a $100 – $150 surcharge, subjected to availability.
50% of invoice charges if cancellation is made more than 5 working days before event time.
100% of invoice charges if cancellation is made 5 working days before event time.
Other Terms
PartyMojo will not be liable for cleaning up of any mess created by the activities/party guests.
PartyMojo reserves the right to cease the party immediately if the client verbally abuses any of our staffs. In the event that the client's guest verbally abuses a PartyMojo staff, PartyMojo staff will inform the client immediately. If the abuse does not cease, PartyMojo reserves the right to leave the event immediately.