Come have a Halloween filled with scary live food stations, face painting, game booths, kids activities and more! Perfect for parties and corporate events!
Rise, O Vampire, break the chains and emerge from thy coffin, for it is the bloodcurdling, sinister season of the year again… Trick, treat, or throw your friends the darkest, most grim Halloween party that will leave them screaming from their nightmares! What you're missing is PartyMojo's Halloween Horror Packages to complete your perfect spooky affair.
Get the latest Halloween Promotions Catalogue today! Call us at 65696992 /65696998 or sales 81606655 to enquire now! Or email us at [email protected] today!
Halloween Fringe Activities
Halloween Face Painting
BOO! Want to be your own Frankenstein? You can with our Halloween horror face painting! You and your friends can request for monsters of your choice! Our skillful face painters for the night will turn you into anything you please such as Frankie or a Vampire!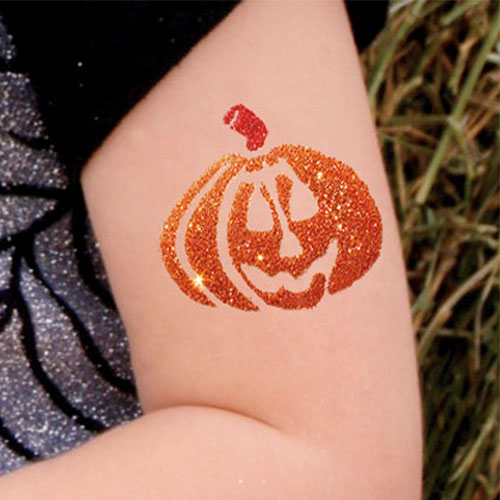 Halloween Glitter Tattoo
It's all spooky and dark this Hallooween, everyone's going black and green and nope, that's just not your cup of blood. Want to shimmer up your Halloween party this year? Then we have exactly what you want! Glitter Tattoos is your perfect alternative!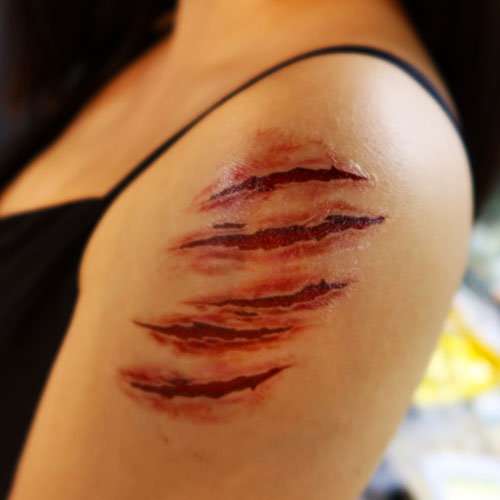 Halloween FX Stickers
*WARNING* Not for the faint-hearted! PartyMojo introduces Halloween FX Sticker, aka Prosthetic Stickers that looks like real wounds! Its easy, quick and painless and suitable for both kids and adults. This fringe activity can catert to large Halloween parties and events!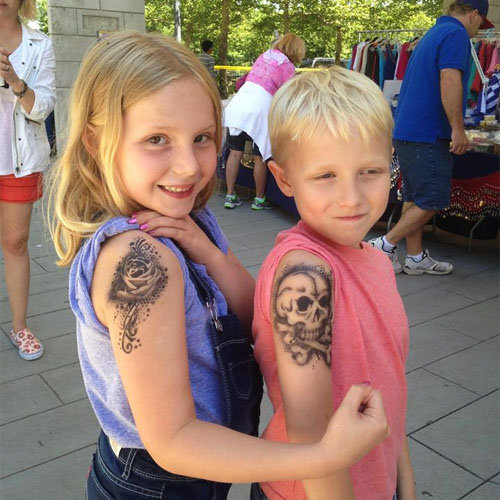 Air-Brushed Tattoo
Complete your Halloween look with our temporary air brush tattoos! You and your friends can pick from our bundle of cool designs! Our air brush tattoo is available only in black ink and is safe on all types of skin, so do not worry and tatoo away!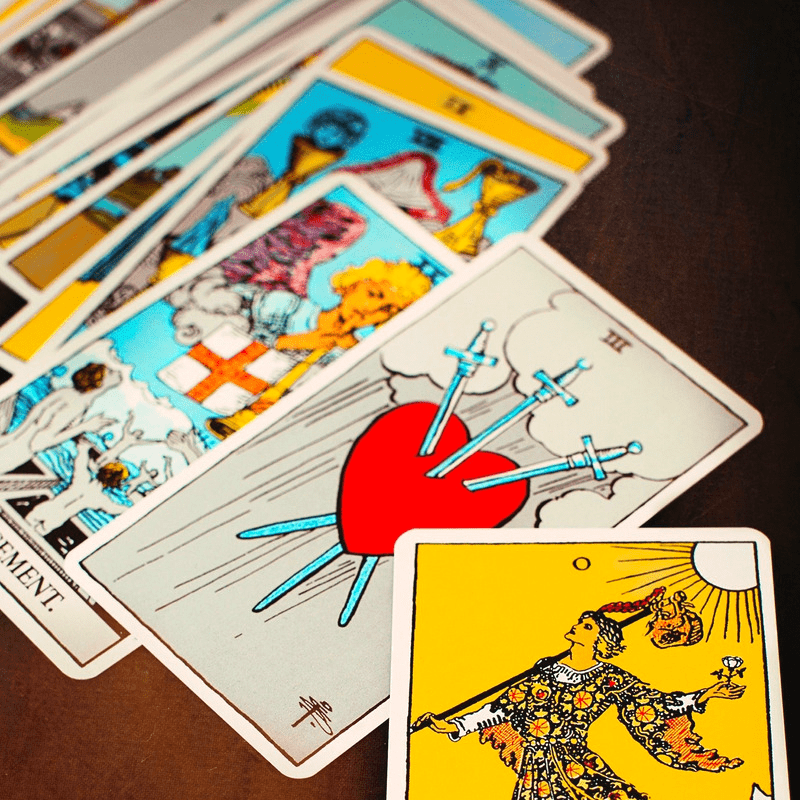 Tarot Card Reading
Want your very own future and experiences read out by a tarot reader? Tarot Card readings are a fun and interactive way to provide insights to the past, present and future when you draw a card. Indulge in some spooky sci-fi tarot reading today!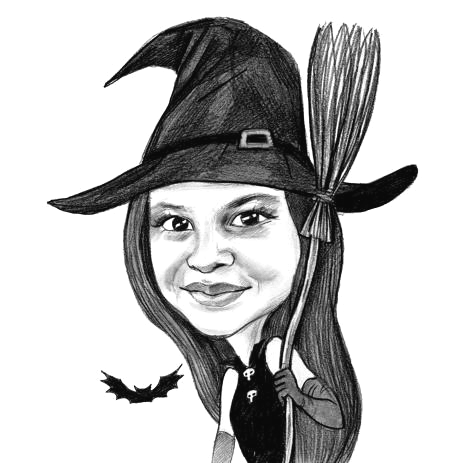 Halloween Caricature
Fancy having your own caricature drawn by a professional in just mere minutes? Spice it up even more this Halloween with a scary Halloween caricature! Envision yourself in quirky and wacky outfits, and soak in the Halloween atmosphere!
*Special* Halloween Horror Food Stations
What's Halloween without food? Indulge in a Halloween Horror feast this year with your guests! Bite into our freshly cut and tender finger hotdog bun, bloody popcorn and spiderweb inspired candyfloss only for Halloween! Of course, icy and blood dripping thai-rolled ice cream and waffles for desserts as well!
Finger Hotdog Bun
The bloodier the better? These bloody finger hot dogs for Halloween are so gross and yet so amazing, all at the same time! Not only does it tastes good, they are perfect for a photo opportunity too!
Bloody Pops & Spider Floss
Introducing PartyMojo's new Popcorn flavour CINNAMON! Created especially for Halloween, it is addictive! This Halloween, are you game enough to try the tantalising yet scary, creepy-crawly spider floss? Psst… it's just for Halloween!
Monster Donut
Fearful, sharp and ready-to-bite! Are you ready to sink your teeth into our delicious, sweet and fearsome Donut Teeth sandwich? Get ready to excite your tastebuds with our all-new, halloween-edition of donut-teeth sandwich!
Thai-Roll Eyes Scream
Top off somespooky eyes to complete the Thai Roll Eye Scream! Guests can choose from a variety of toppings and customize their Thai Roll ice cream according to their preferences.
Vampire Waffles W Icecream
Bloody and gory, this is an all time favourite for Vampire Wannabes. Made with raspberry fillings along with Vanilla ice cream toppings
Lychee Eyeballs Punch
We wouldn't divulge what these punch are made from, but they sure taste awesome. Order these today before our supplier runs out of stock…
Book now at only: S$150 per booking. *Prices are exclusive of game prizes and manpower to mend the booths. Want to top up for game prizes and manpower to mend the games booths? Let us know and we can make the arrangements!
Logistics Required: 3ft by 3ft table, 2M x 2M space.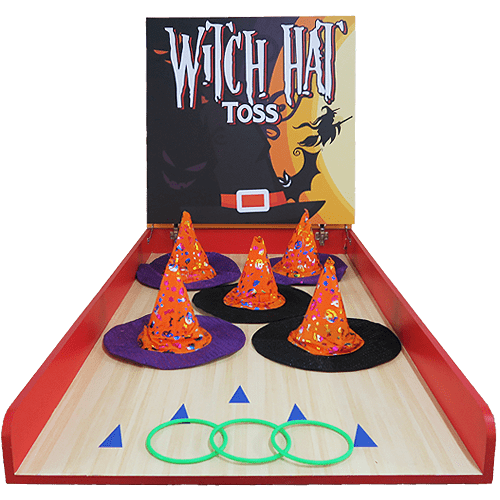 Witch Hat Toss
In this thrilling game of Witch Hat Toss, put a stop to the evil witches' actions by tossing a hoop over the Black Witches Hat!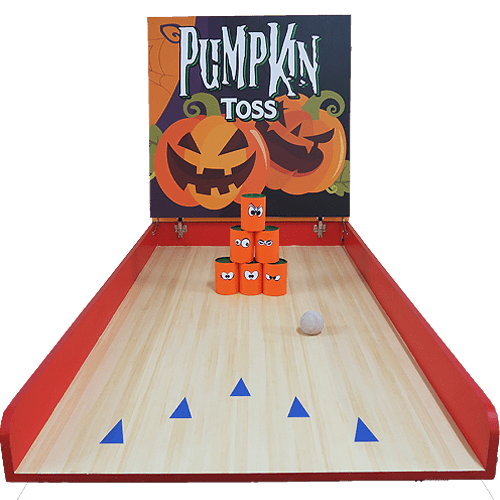 Pumpkin Toss
In this game of Pumpkin Toss, get ready to toss them away and topple all the cans to walk away as the final winner!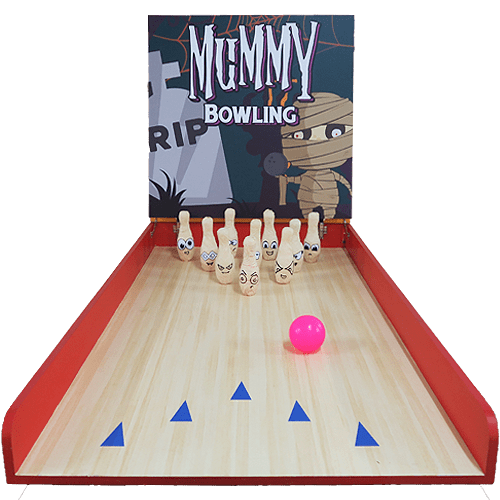 Mummy Bowling
Battle it out in a game of Mummy's Bowling, and knock down all the mummies to declare success!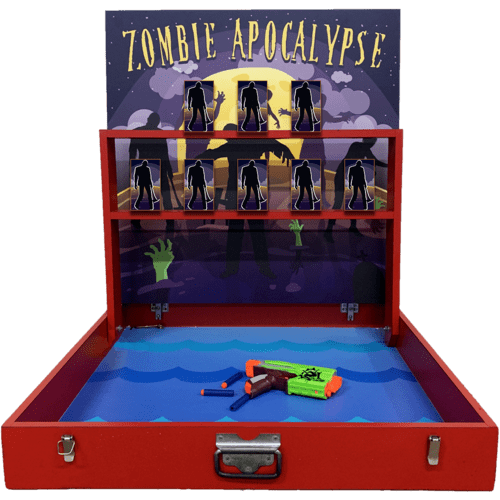 Zombie Apocalypse
Night falls, and the zombies are out and about! You snooze, you lose! Shoot down the zombies to emerge as the final winner!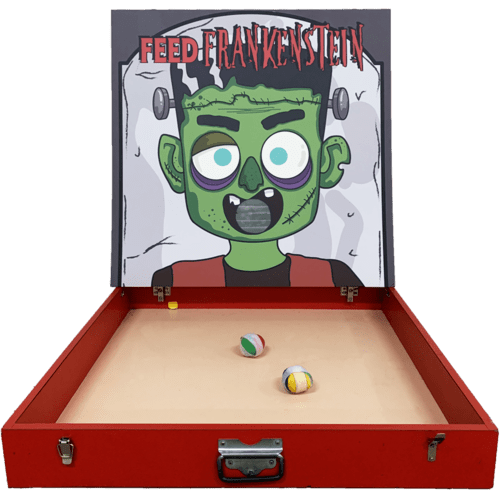 Feed Frankenstein
Frankestein is hungry and wandering around for food! Keep him full and keep him away! Aim the balls at Frankestein's mouth!
Halloween Craft Stations (min 10 pax)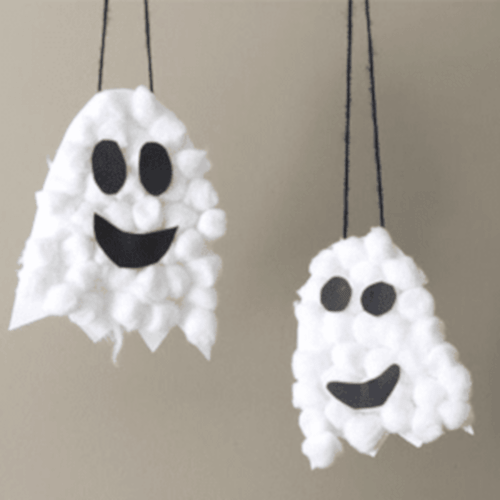 Spooky Puffy Ghost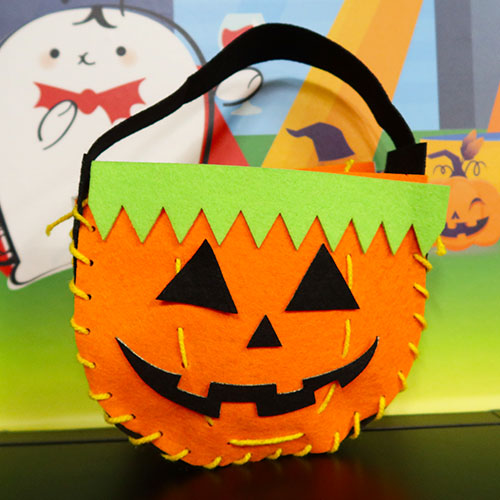 Trick or Treat Felt Bag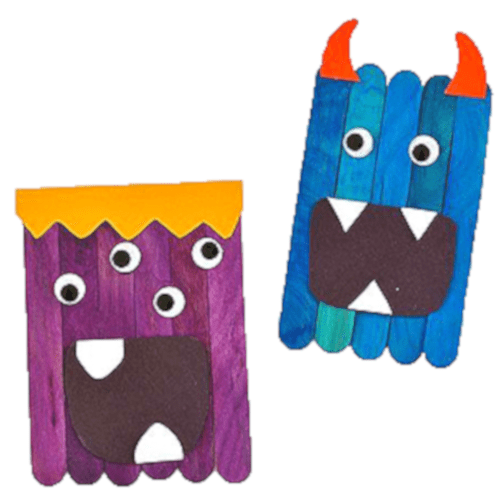 Popsicle Stick Monster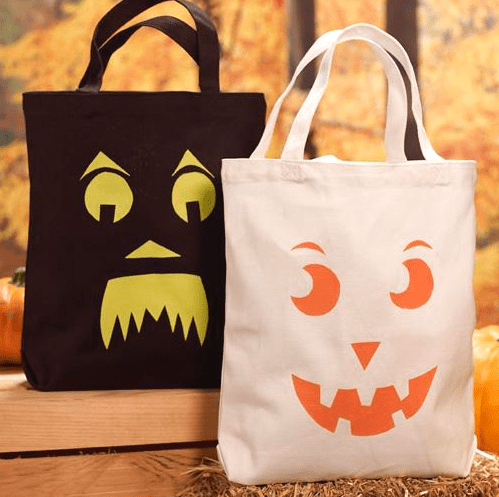 Tote Bag Painting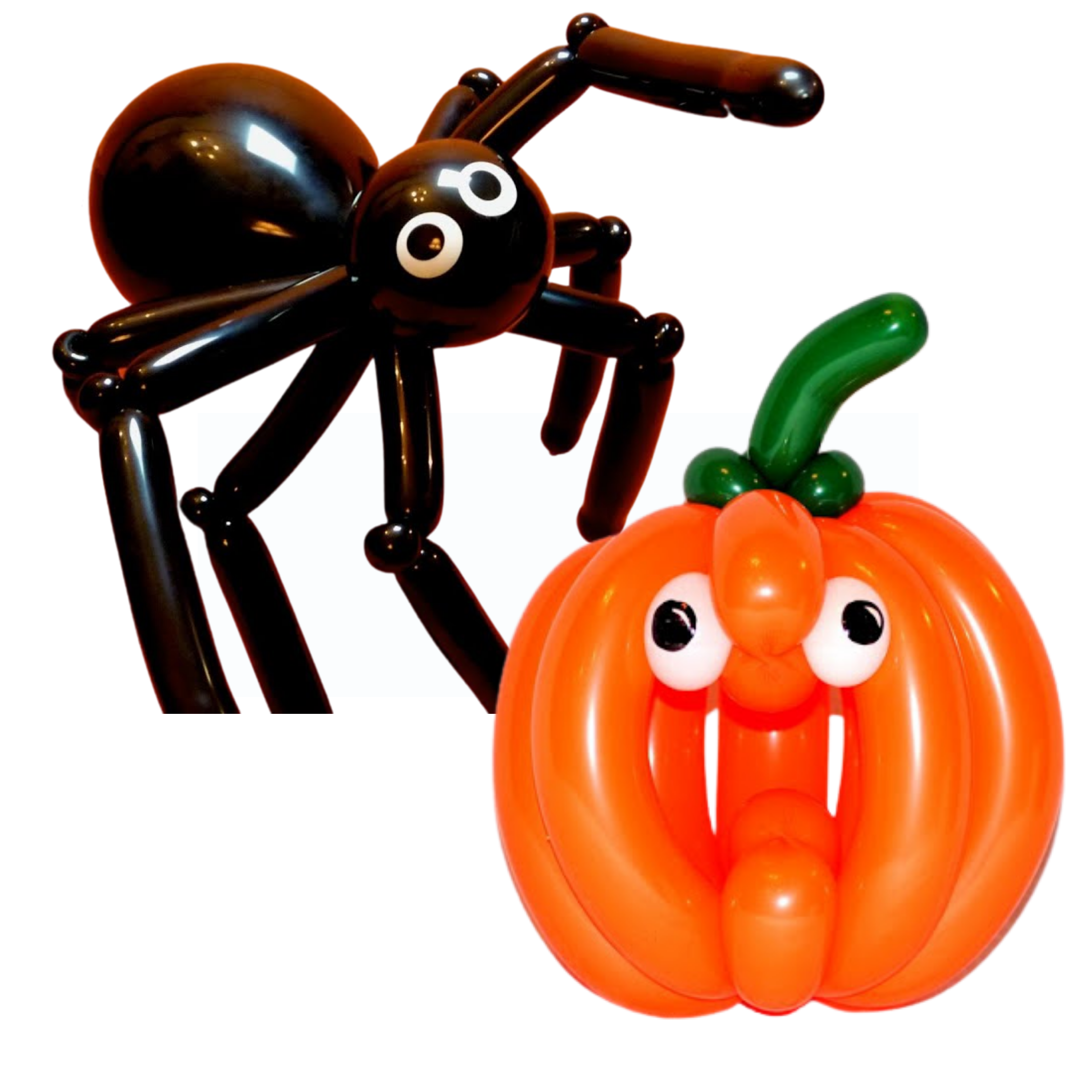 Balloon workshop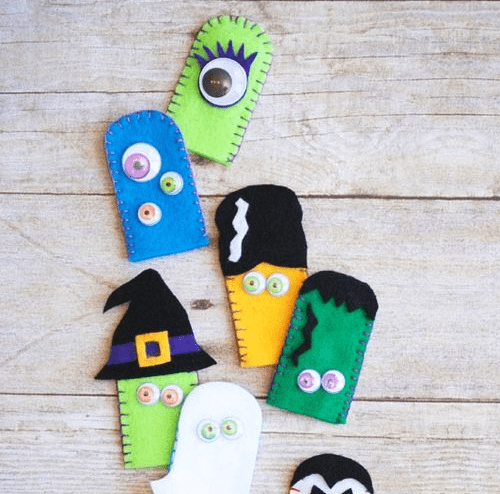 Finger Puppet Creatures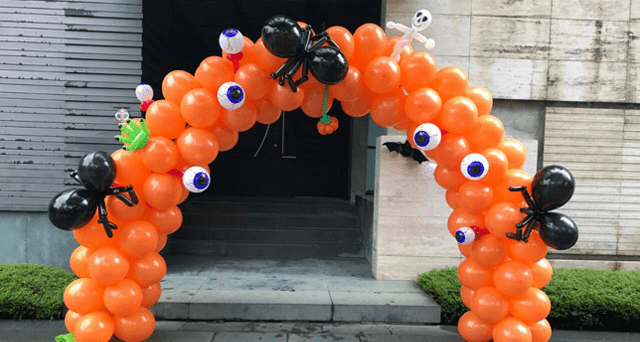 Halloween Balloon Arch
From S$300 for basic and S$450 for advanced halloween balloon arch.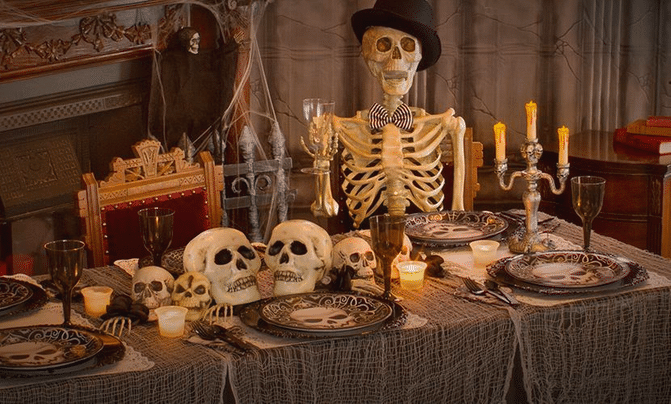 Halloween Decoration Setup
Client to provide venue and specifications. Prices depend on scale of decoration.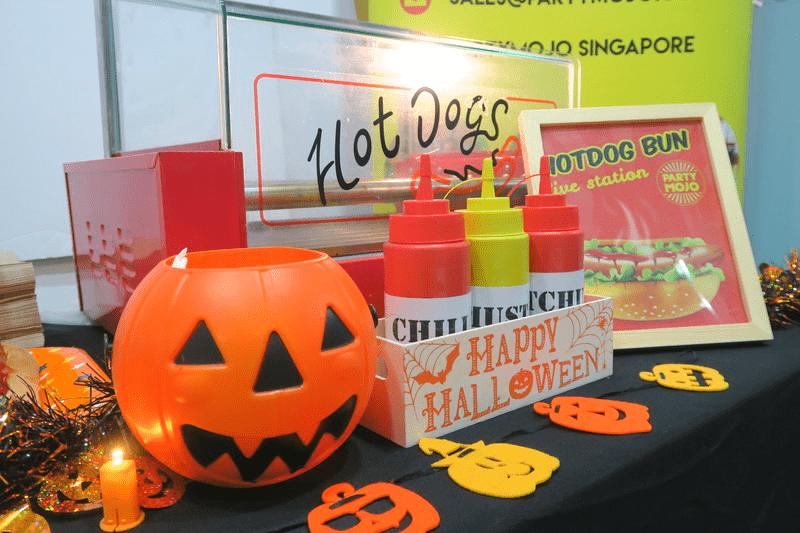 Halloween Food Station Setup
Halloween Team Bonding Workshops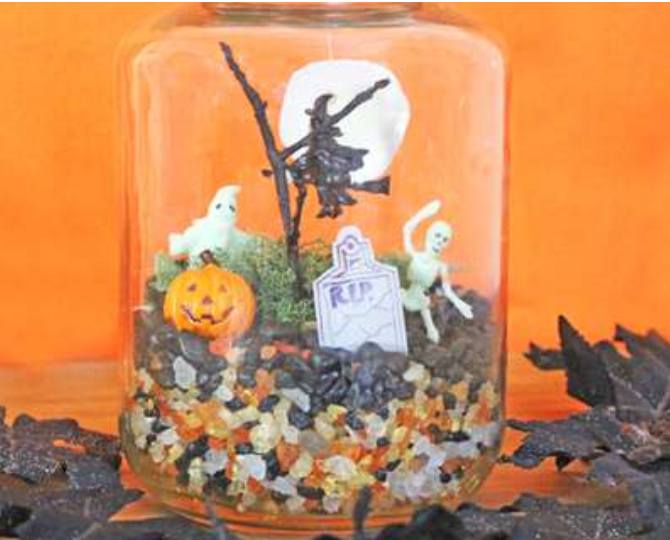 Halloween Terrarium Workshop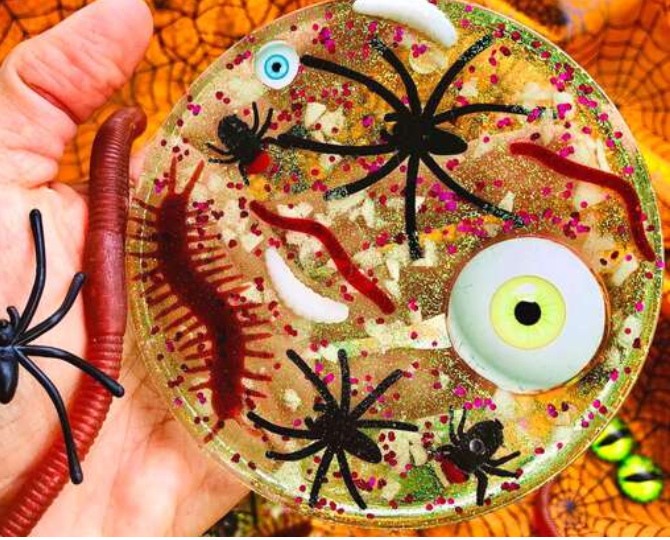 Halloween Resin Coaster Workshop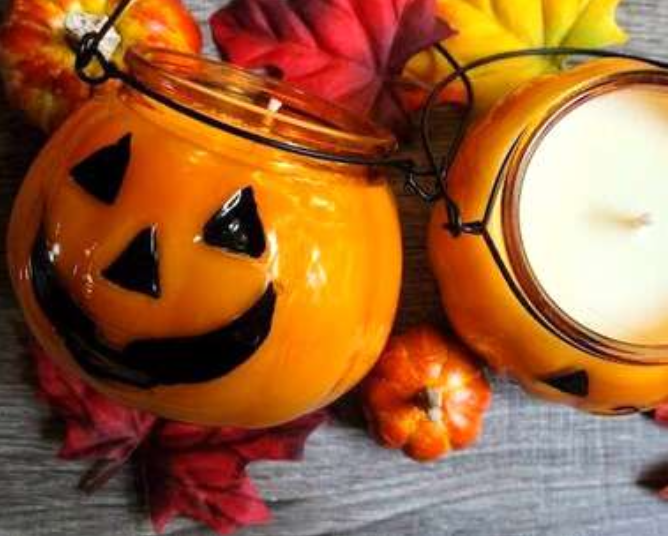 Halloween Candle Making Workshop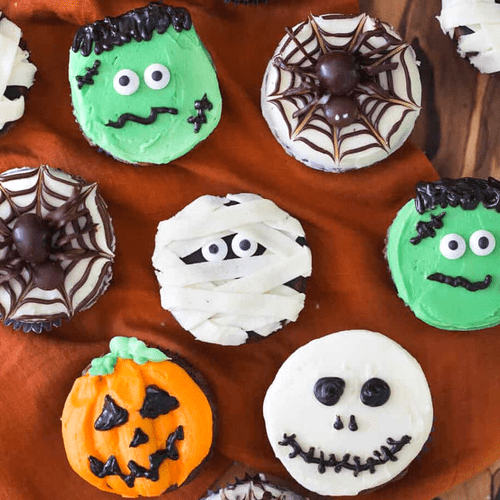 Cupcake Fondant Workshop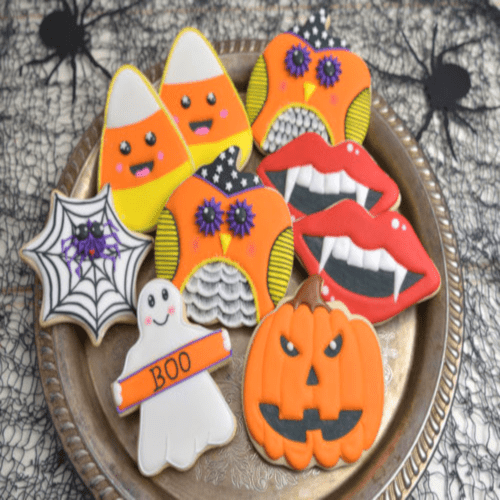 Cookie Fondant Workshop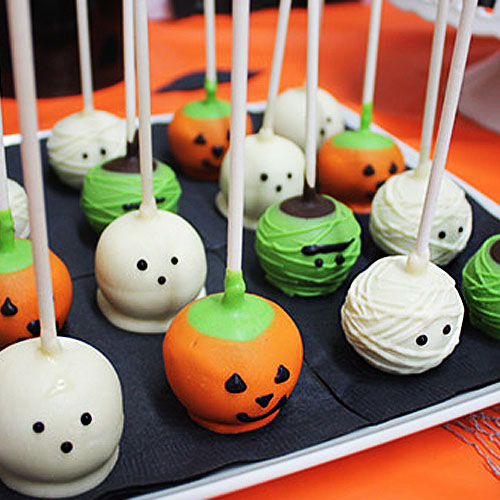 Cakepop Fondant Workshop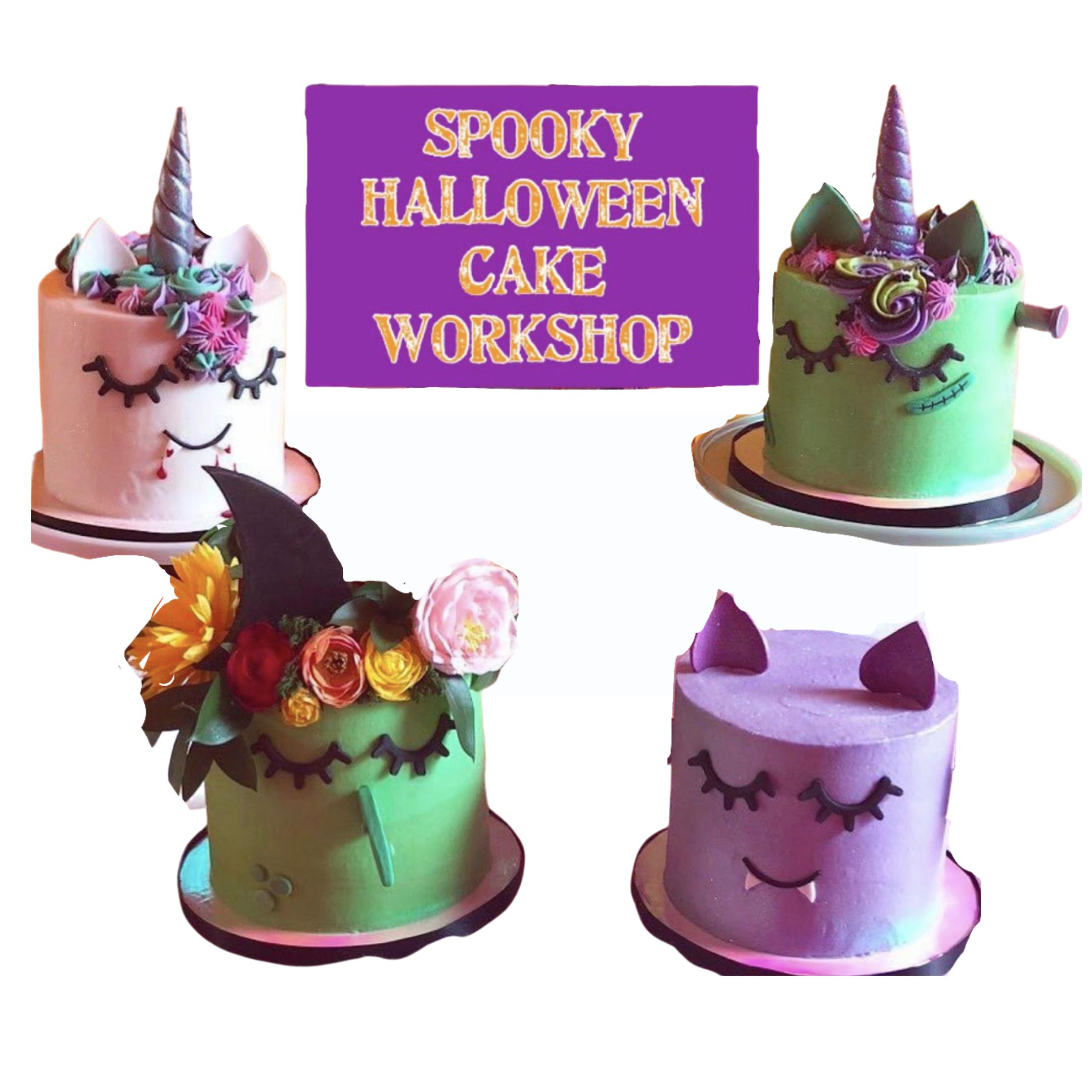 Cake Workshop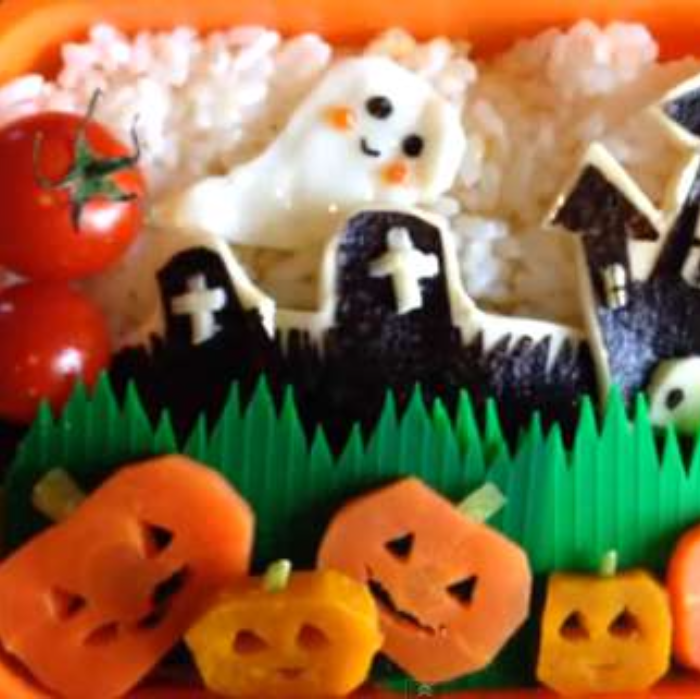 Spooky Bento Workshop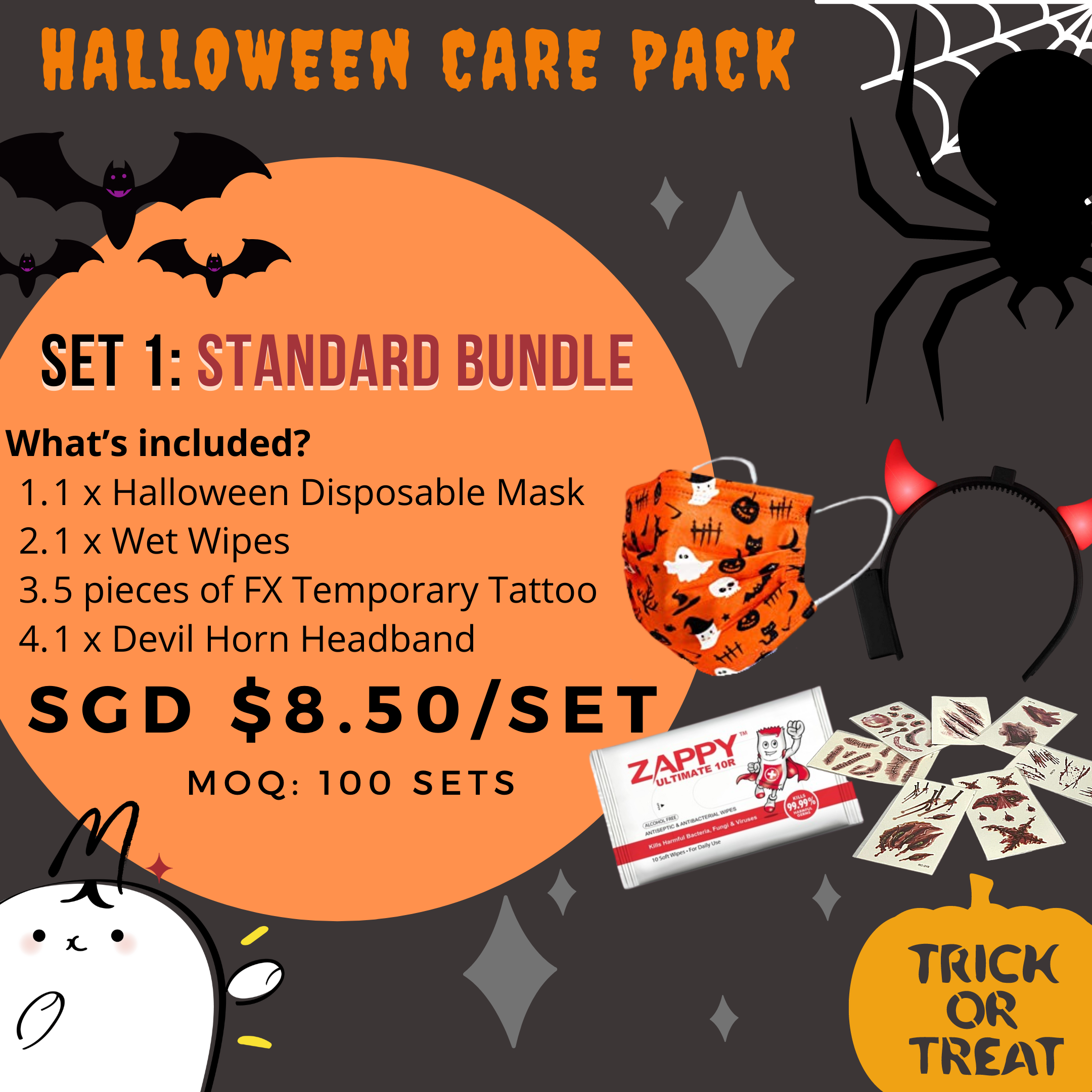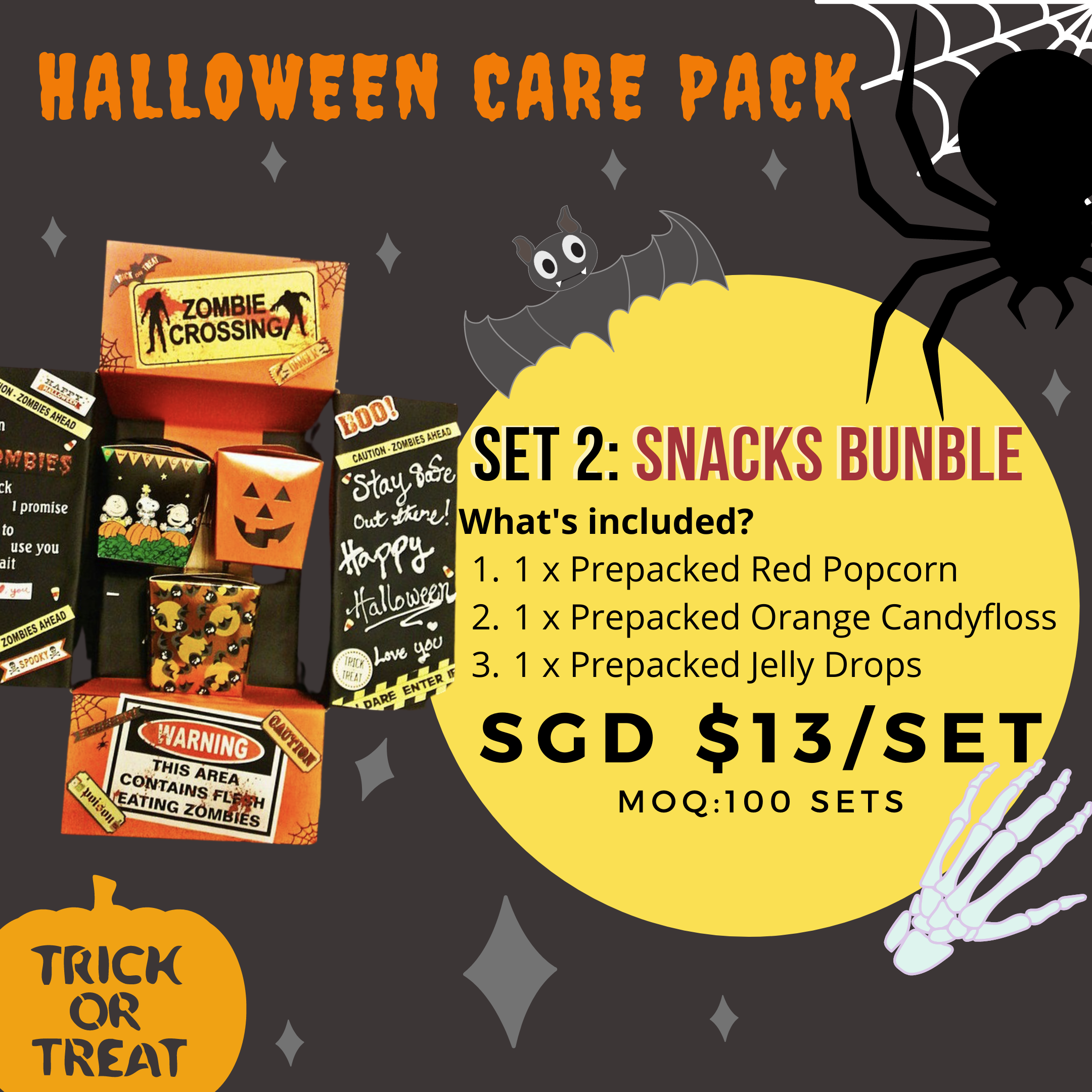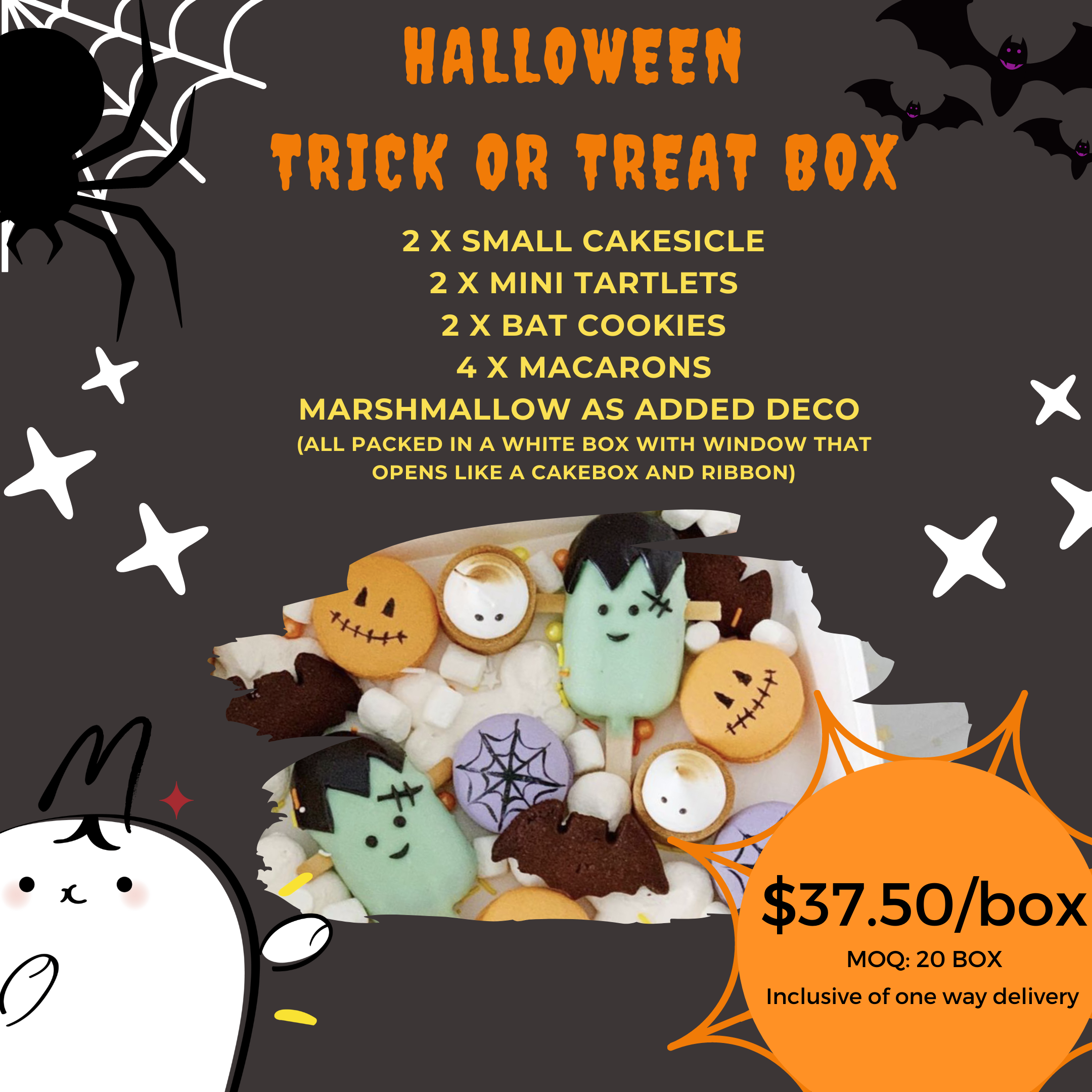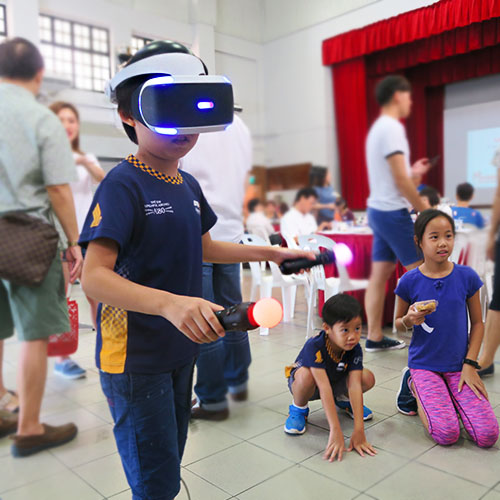 VR Games
Enjoy a wide selection of awesome VR games for everyone this Halloween! Enter into a different world with our list of arcade games include: Beat Saber, Danger Ball, The London Heist, VR Luge! Want a Halloween game? Speak to us about it!
Arcade Games
It's not a party without these arcade games! Enquire with us for more details! We have a wide selection of arcade game for you to choose from! List of arcade games include: Basketball Machine, Claw Catcher, Air Hockey. Foosball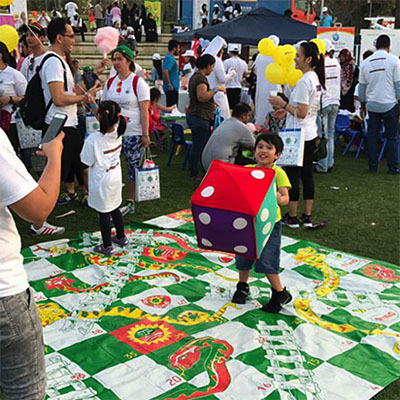 Giant Games
Upsize your Halloween fun with our Giant Games! They are fun and easy to play, perfect for your Halloween celebration! List of games include: Giant Twister, Giant Pick up sticks, Giant Aeroplane, Giant Jenga, Giant Snake & Ladders
Enquire with us to receive exclusive Halloween Promotions Catalogue with full details!
Send us your Halloween enquiry
Our Corporate Clients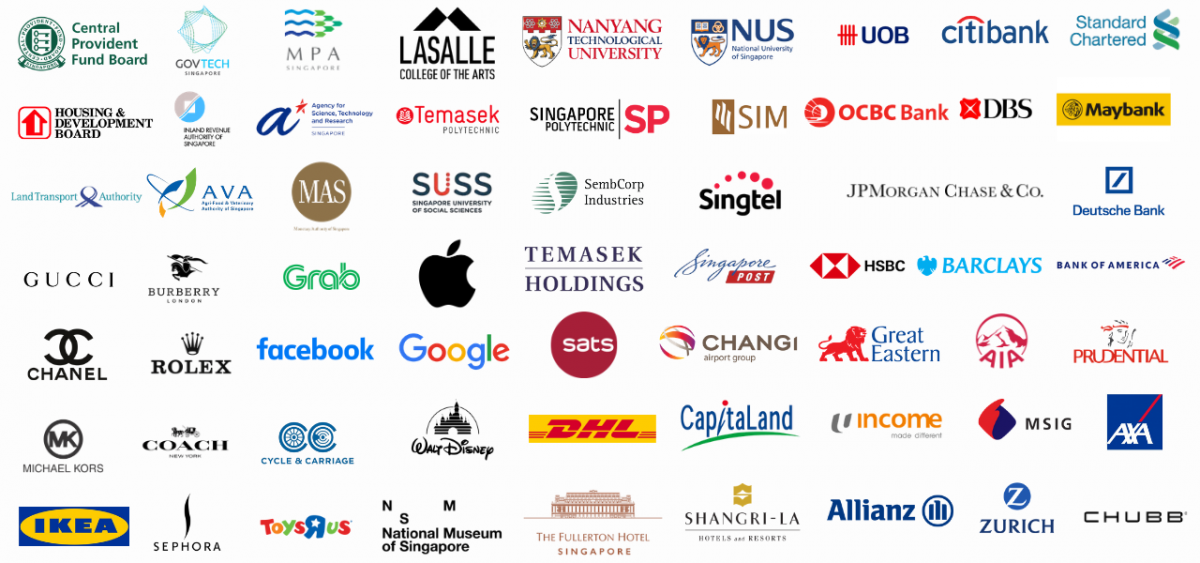 Terms & Conditions
Payment Terms
All prices quoted are in Singapore Dollars (SGD) and are subjected to 8% GST.

For Non-Corporate: 100% payment payable to PartyMojo Pte Ltd as deposit to confirm the event.

For Corporate: Endorsement on invoice with organisation stamp to confirm the event.

Breakage and damages to any equipments will be charged to client accordingly.
A additional transport surcharge of $55 is applicable for the following venues: Changi, Tuas, Sentosa.
All cheques are made payable to PARTYMOJO PTE LTD.
Payment can be made via bank transfer to: DBS current Acc 003-932293-3 Branch code: 7171-003.
PartyMojo now accepts PayNow! The QR Code can be found at the bottom of the invoice issued.
Late payment interest charge of 2% per month will be incurred after payment due date.
Other Party Terms
PartyMojo staffs will not be responsible for putting up the client's own decoration during set up time.
PartyMojo staffs will not be responsible for the teardown of balloon decorations for any packages.
PartyMojo will not be liable for cleaning up of any mess created by the activities/party guests.
PartyMojo reserves the right to cease the party immediately if the client verbally abuses any of our staffs. In the event that the client's guest verbally abuses a PartyMojo staff, PartyMojo staff will inform the client immediately. If the abuse does not cease, PartyMojo reserves the right to leave the event immediately.