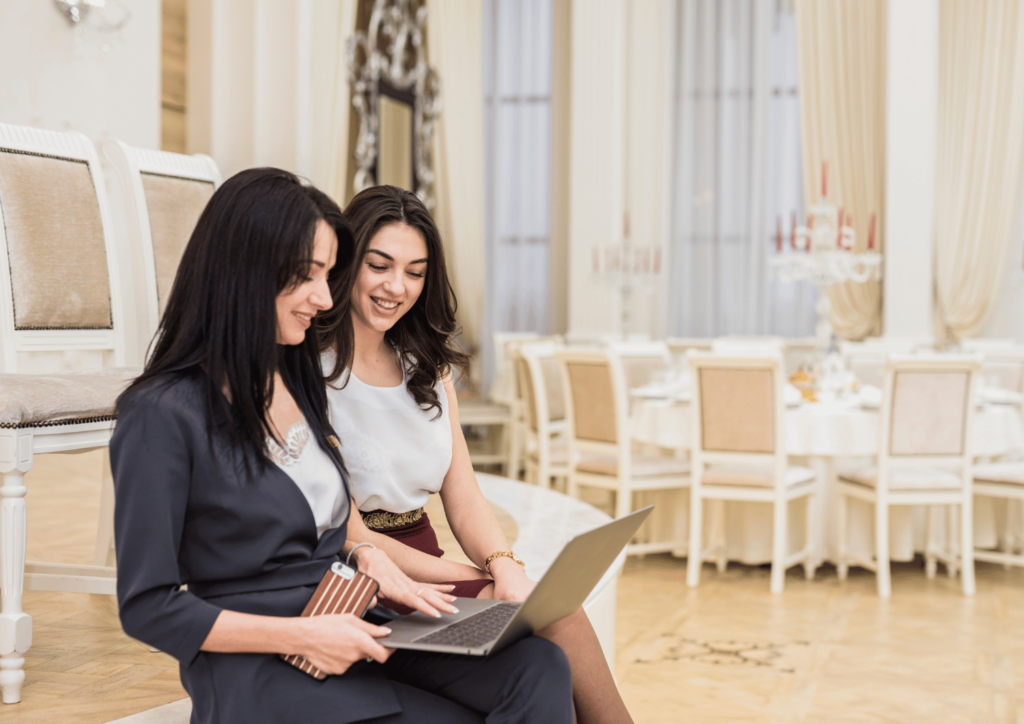 Events are a crucial part of our social, cultural and business life, and the people who manage them are the unsung heroes behind the successful execution of any event. If you're someone who has an eye for detail, enjoys handling logistics and can multitask effectively, then event management could be a career path to explore.
What is Event Management?
Event management involves planning, organizing, coordinating and executing events for a diverse range of purposes. These events can be social, cultural or corporate, and the aim is to create a seamless and engaging experience for attendees.
Event management also involves managing budgets, timelines, and logistics to ensure that the event runs smoothly. This includes coordinating with vendors, managing staff, and ensuring that all necessary equipment and supplies are available. Additionally, event managers must be able to adapt to unexpected changes and troubleshoot any issues that may arise during the event. Effective communication and attention to detail are key skills for successful event management.
The Scope of Event Management
Event management has evolved into a specialized industry that requires professionals with in-depth knowledge and skills. The scope of event management is vast and includes planning and executing everything from a small business meeting to a high-profile conference or a grand wedding. Event managers need to stay updated on the latest trends and technology to deliver a unique and memorable experience to clients and guests.
Types of Events Managed by Event Managers
Event managers are involved in managing a wide variety of events, including corporate events, trade shows, product launches, media events, government events, charity events, weddings and social events. These events can vary in size and complexity, from a small gathering of a few people to an event with thousands of attendees.
Why Choose Event Management as a Career?
Event management can be an incredibly rewarding career path, both personally and financially. The industry is growing, and there is a high demand for skilled professionals who can deliver exceptional events. A career in event management provides an opportunity to work in a dynamic and creative field while also showcasing your management and organizational skills.
Skills Required for a Successful Career in Event Management
Event management requires a diverse range of skills, including project management, communication, time management, budgeting, negotiation, problem-solving, creativity, attention to detail, and teamwork. The best event managers possess a combination of these skills and have the ability to work under pressure and manage multiple tasks simultaneously.
Education and Training in Event Management
While there is no specific education requirement for event management, a degree in hospitality, marketing or business can be helpful. Additionally, obtaining a certificate or diploma in event management can provide the necessary skills and knowledge to excel in this field. Pursuing ongoing training and staying updated on industry trends is critical to success in this field.
Job Opportunities in Event Management
Job opportunities in event management are available in a wide range of industries, including hospitality, tourism, media, public relations, and marketing. Event management roles can be found in large corporations, non-profit organizations, government agencies and event management companies.
Salaries and Benefits in Event Management
The salaries for event management jobs can vary widely depending upon the industry and level of experience. Entry-level event coordinators can typically expect to earn between $32,000 to $45,000 per year, while experienced event managers can earn up to six figures. Many employers also offer a comprehensive benefits package, including AWS, health insurance, paid time off, and professional development opportunities.
Challenges in the Field of Event Management
Event management can be a challenging career field. The job requires long hours of work, often on weekends and evenings. The industry is also highly competitive, and event managers need to continuously innovate and stay ahead of the latest trends in order to succeed.
Tips for Succeeding as an Event Manager
To succeed in the event management field, you need to be passionate, detail-oriented and have the ability to work hard under pressure. Be proactive in your approach, communicate effectively with clients and team members, and take the initiative to continuously learn and grow your skill set. Staying organized, prioritizing tasks, and being adaptable are also critical to success.
Future Prospects for the Events Industry and Career Growth Opportunities
The events industry is projected to grow exponentially in the coming years, and the demand for skilled event managers is expected to rise. With technological advancements and new event formats, opportunities for innovation and creative thinking in this field are endless. Event managers who stay ahead of industry trends and showcase their skills effectively will continue to find new and exciting career opportunities.
Overall, event management offers a challenging and rewarding career path for those who possess the necessary skills and have a passion for creating unforgettable experiences. Pursuing a career in event management can be a great way to showcase your talent, creativity and management skills while building a fulfilling career.
PartyMojo is always on the lookout for talented individuals to join the team and if you are interested in any of these roles, please do get in touch with us at [email protected]!
Operations Executive
Sales Executive
Event Coordinator (Part Time)