MOJO Art and Craft Party Playdate is suitable for a small and simple party in a function room/home for a group of 20 kids!
INCLUSIONS
1) 1 x Art Assistant for 60 Mins
–  Our staff will guide the kids through the 60 mins art and craft session!
2) Choose one of the following crafts (More details below)
– Canvas Painting
– Tote Bag Painting (+$150)
– Bottled Sand Art
– Coin Bank Painting
3) 1 hour of Balloon Sculpting fun

– Professional Costumed Balloonist on site
– Please note that we can only cover 15 – 20 kids in an hour depending on the complexity of the designs
4) 10 x Mojo Goodie Boxes*
– Complimentary 10 x Mojo goodie boxes (while stocks last)
– You may purchase additional Mojo goodie boxes at $10.70 each
– Each Mojo goodie boxes consists of a Mojo soft toy, a small pouch and a hand towel
– You may pass our event staffs small items to add into the goodie boxes before the start of the event
– We will replace the goodie box with similar value items if it's out of stock
5) Hosting of Cake Cutting
– Our staff will gather the kids to sing the birthday song
– For special arrangements on the cake cutting ceremony, please inform us in advance
6) 2 Manpower included
–
Top up Options:
1) Option to top up for Party Music (+$192.60)
– 120 mins of Party Music from our portable bluetooth speaker suitable for normal sized condo function rooms! If you're unsure of whether our portable speaker is suitable, simply provide us with pictures and the size of the venue.
– General kids party songs will be played
– For special playlist, clients can simply download the songs on their phones / ipods and our staffs will assist to connect it to the speaker. Otherwise, PartyMojo can download the song list in advance, limited to 20 songs.
1) Option to add on Table & Chairs rental (+$107)
– Set of 2 tables and 8 chairs at rental of S$107
– Set of 4 tables and 16 chairs at rental of S$203.30
– Inclusive of set up and tear down
Choose one of the following!
Canvas Painting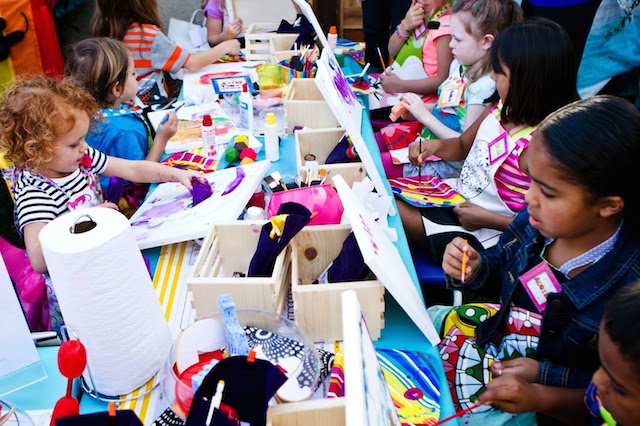 Get your hands dirty with our Canvas Painting Art and Craft Party Package today! This 1-hour long party package consists of guided canvas painting session, during which your kids can unleash the hidden artist in them. We provide a canvas of assorted animal designs your kids can pick from, paint, and brushes for 20 pax. Say no more, and call us today!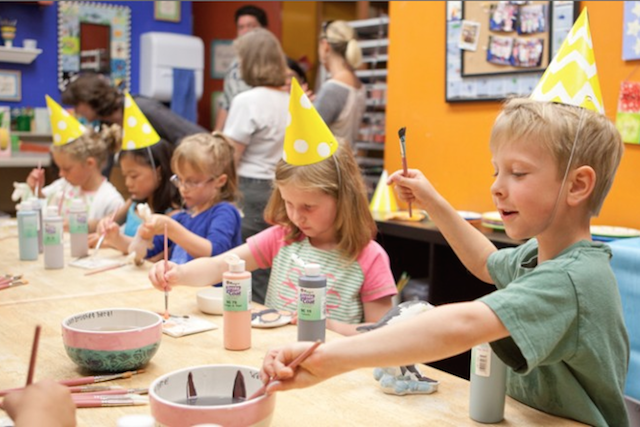 Get your hands on the cutest Coin Bank Art and Caft Party Package PartyMojo has for you this season! This 1-hour long party package consists of guided canvas painting session. Each set includes a piggy bank, paints and paintbrush! These ready to paint banks have lots of fun details just waiting to be brought to life with colors! Not only can kids be proud of their painting but of their savings as well!
Why Art and Craft Party?
There may be a million ways you can celebrate your child's special day, but why PartyMojo's Art & Craft Party celebration? If your child is more of the right brainer, arts-inclined, and loves the aesthetics, then this is the absolute birthday party package you must get for him or her! Give them the chance to go all out on the white sheets! So kids! Let loose and have the most satisfying party birthday of your lives!
Artsy Mojo Boons!
We at PartyMojo promise that your decision to get the ArtsyMojo Package is absolutely worthwhile! The Art & Craft Party Package not only gives your kids the chance to be their own artist of the day, they get to do it with their fellow art-lover friends! The Art & Craft Package supplies for 20 pax (add-ons available at cheap, affordable prices!) When all the art is done, your kids get to take their final pieces home for keeps, be it painting, or magnificent mosaic pieces! Get PartyMojo's Art & Craft packages for your children's birthday parties today!
Terms & Conditions
Payment Terms
All prices quoted are in Singapore Dollars (SGD) and are subjected to 8% GST.
A 100% full payment is required to confirm the booking.
Breakage and damages to any equipments will be charged to client accordingly.
A transport surcharge of $30 is applicable for the following venues: Changi, Tuas, Sentosa, Turf city.
All cheques are made payable to PARTYMOJO PTE LTD.
Payment can be made via bank transfer to: DBS current Acc 003-932293-3 Branch code: 7171-003.
PartyMojo now accepts PayNow! The QR Code can be found at the bottom of the invoice issued.
Postponing of event can only be done 5 working days prior to the event.
Postponing of event is subjected to a $100 – $150 surcharge, subjected to availability.
50% of invoice charges if cancellation is made more than 5 working days before event time.
100% of invoice charges if cancellation is made 5 working days before event time.
Other Party Terms
PartyMojo staffs will not be responsible for putting up the client's own decoration during set up time.
PartyMojo staffs will not be responsible for the teardown of balloon decorations for any packages.
PartyMojo will not be liable for cleaning up of any mess created by the activities/party guests.
PartyMojo reserves the right to cease the party immediately if the client verbally abuses any of our staffs. In the event that the client's guest verbally abuses a PartyMojo staff, PartyMojo staff will inform the client immediately. If the abuse does not cease, PartyMojo reserves the right to leave the event immediately.