September 3rd 2016 was a very special day for PartyMojo because we had been tasked with organizing the Barclays annual Family Day. This was our first time working with Barclays and it was historic!
On that brilliant Saturday evening, our Mojo-minions were out and buzzing about in great vibes and smiles to prepare and set up for the big event! Despite only having one hour to complete the setup, our Mojo-minions worked hard like Oompa-loompas in the Chocolate Factory,and before we knew it, voilà! We're ready to welcome guests! The early birds started drifting in at about 4:50 pm, warming themselves up for the rest of the night. By 5 pm, a handful of Barclays guests were already tingling with excitement for the evening!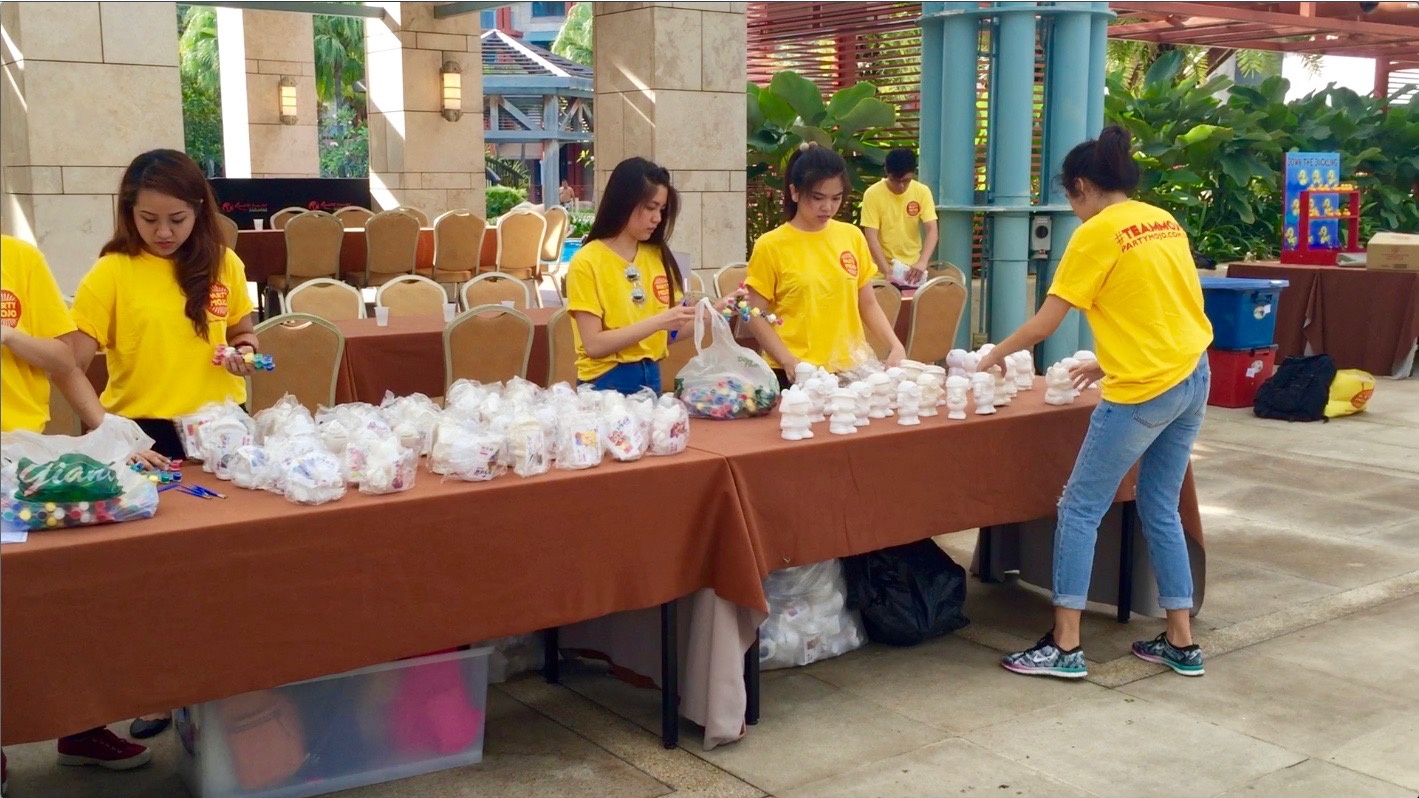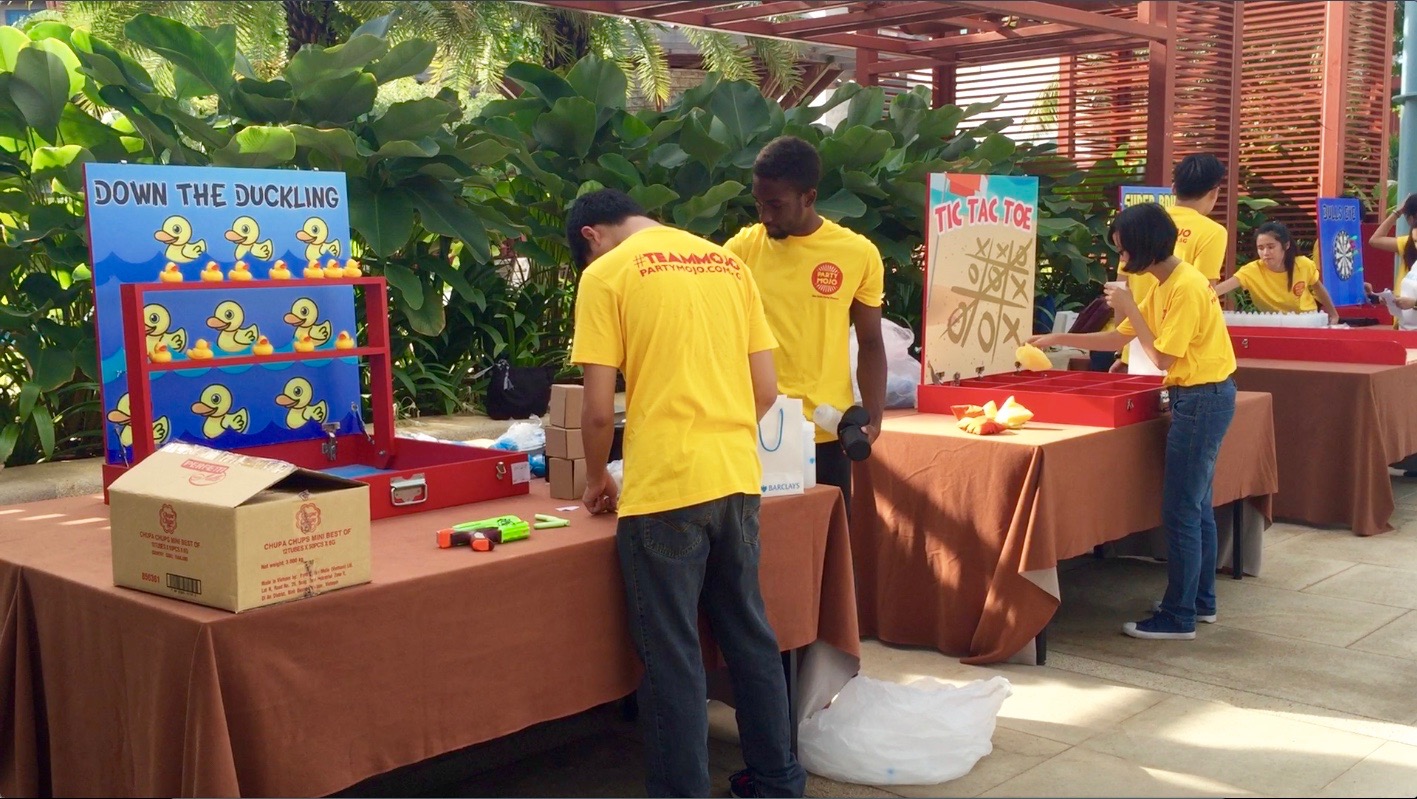 At about half past 5, The Coliseum at Hard Rock Hotel, Sentosa, where the party was at, was alive and merry in the presence of jubilant Barclays members of all ages! This colossal event by Barclays by and large houses 1,500  people every year! You can only imagine how hyped up the guests were when gathered with friends and families, to celebrate Barclays' annual Family Day 2016!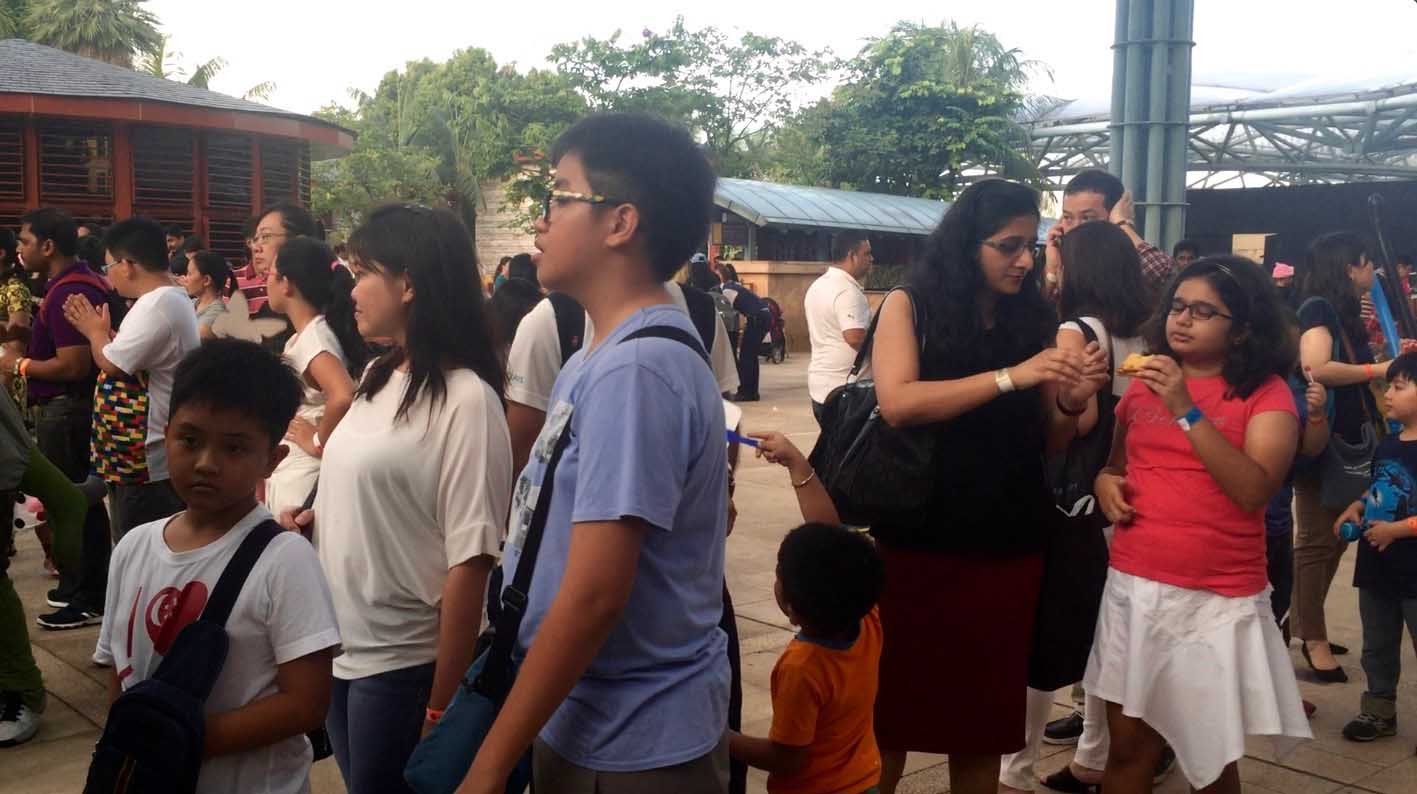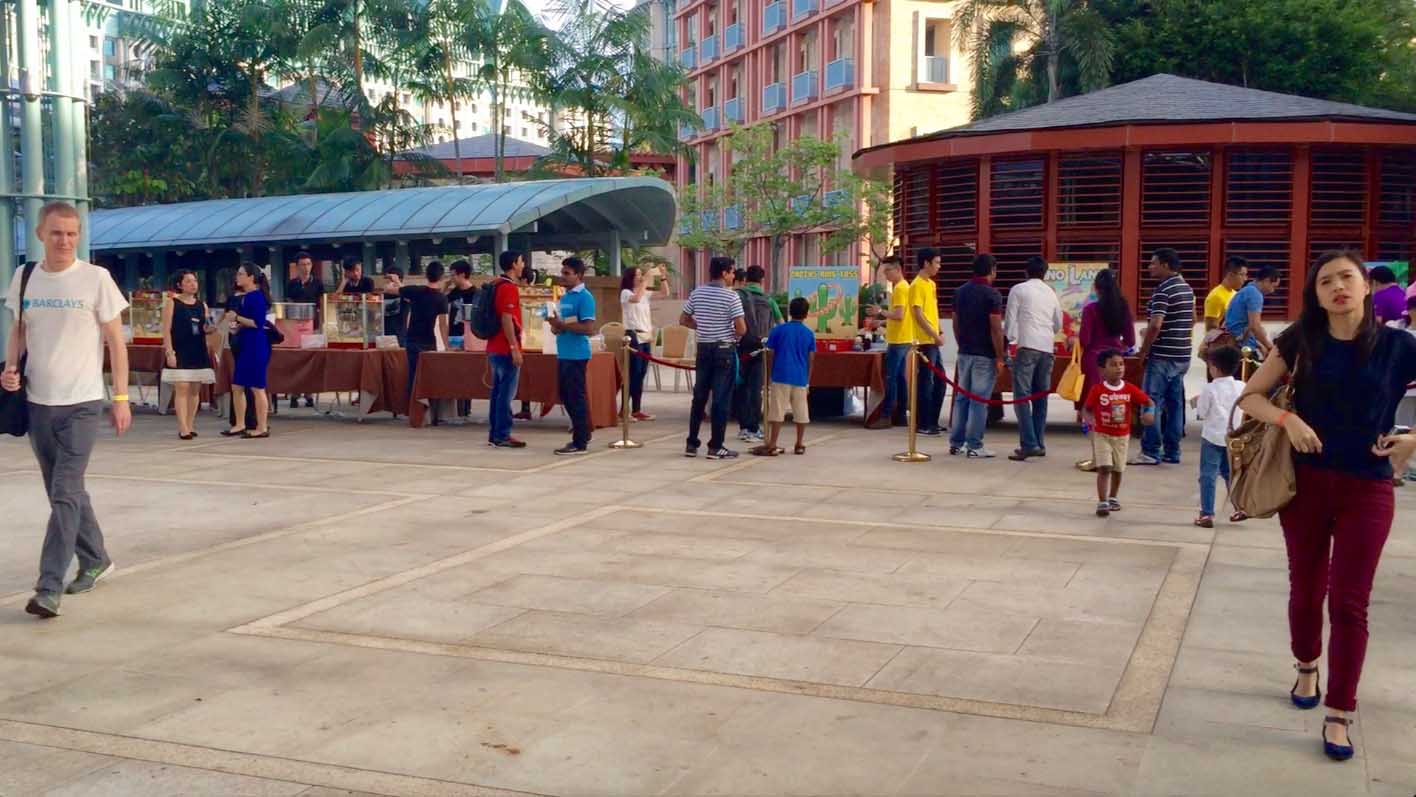 Over
10 game stalls
by PartyMojo stretched along both sidewalks of The Coliseum. Among them was the easiest-win game, the Frog Leap Launcher, whereby participants needed to use the leap launcher to leap frogs onto the lily pads! Also available was the most challenging game, Bulls Eye, where players tried their best to aim for the Bulls Eye with darts provided, to win prizes! Awaken the Michael Jordan in you because PartyMojo prepared the Carnival Hotshot game booth, a great mini-basketball game to test your loop-shooting abilities. The senior Barclays members were just as enthusiastic, if not more than, as the younger members, trying their luck at the shots, leaping frogs, and all in all, having lots fun! Just when you thought it doesn't get any better than that, PartyMojo never ceases to surprise you!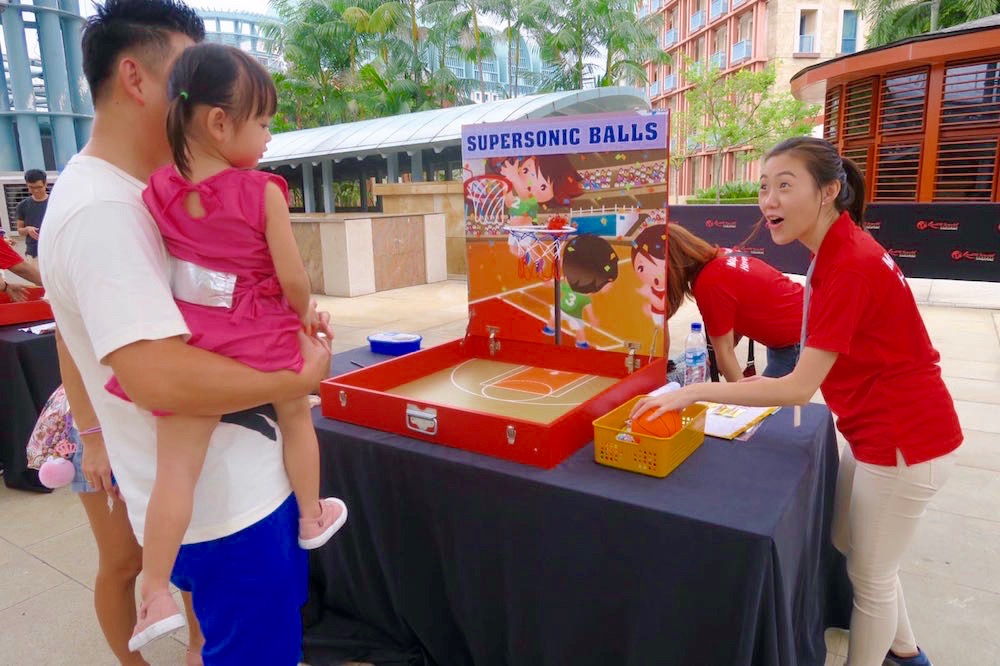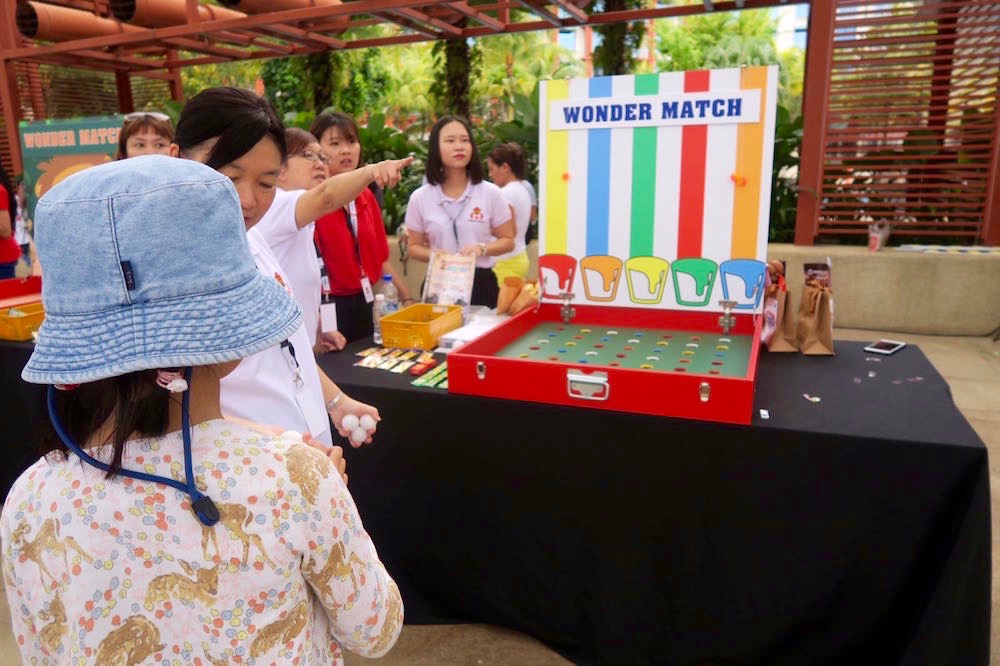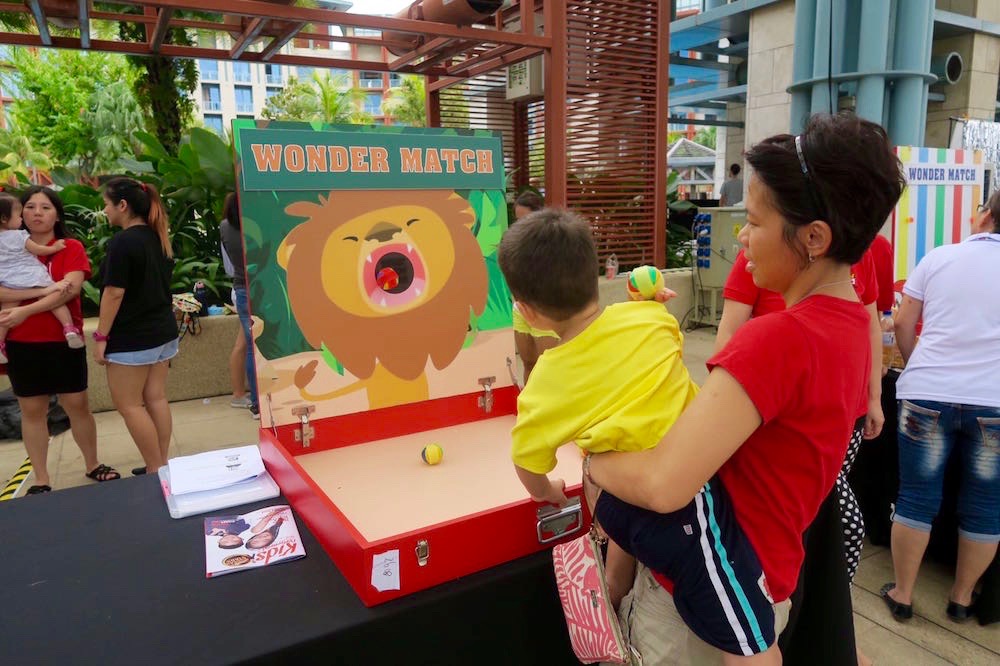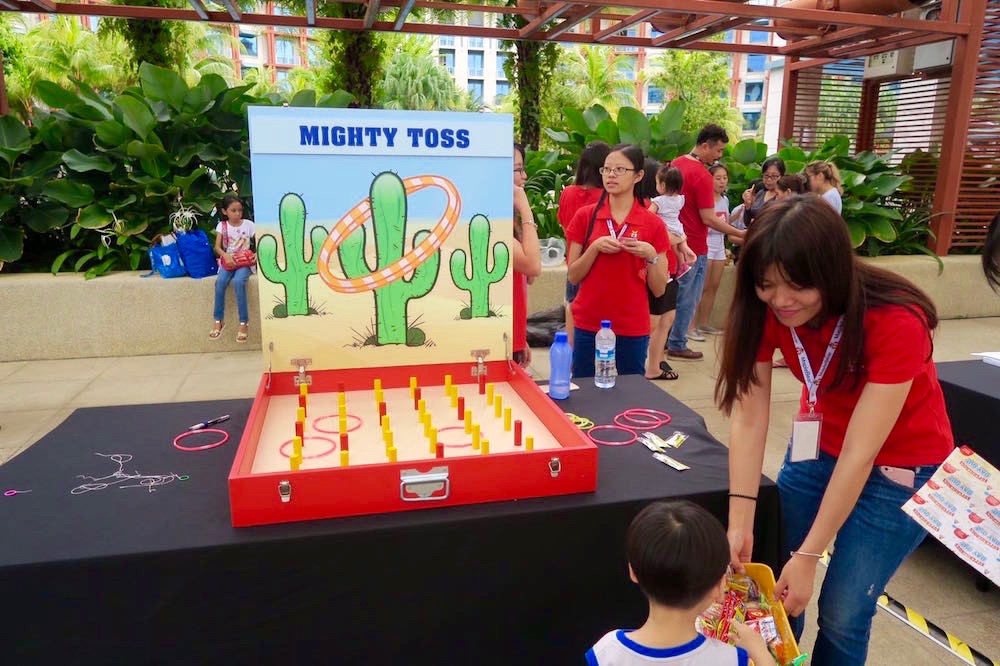 Let's take a peek the
Art and Craft corner
where the Barclays members unleashed their inner Picassos and van Goghs! Get messy, get sandy and get fancy at the Sand Art corner, most popular among the junior Barclays members, maybe with a little help from mummy and daddy. The young ones tried their hands at Sand Art, decorating designated art pieces with colourful sand provided! That's not all; Barclays members also did Foam Art Photoframe! Now you can cherish your most precious moments captured in your favourite photographs, when you put them up in your beautifully designed Foam Art Photoframe. And alas, what's a Barclays member without a bank, agree? PartyMojo also provided the gleeful Barclays members with the opportunity to
decorate their own coin banks at the Coin Bank Painting corner! Coin banks came in characters like Miss Piggy, Mrs Moo, Dolphin Dude, and many many more! Saving had never been more enjoyable than this, and this would be a good start for the Barclays juniors!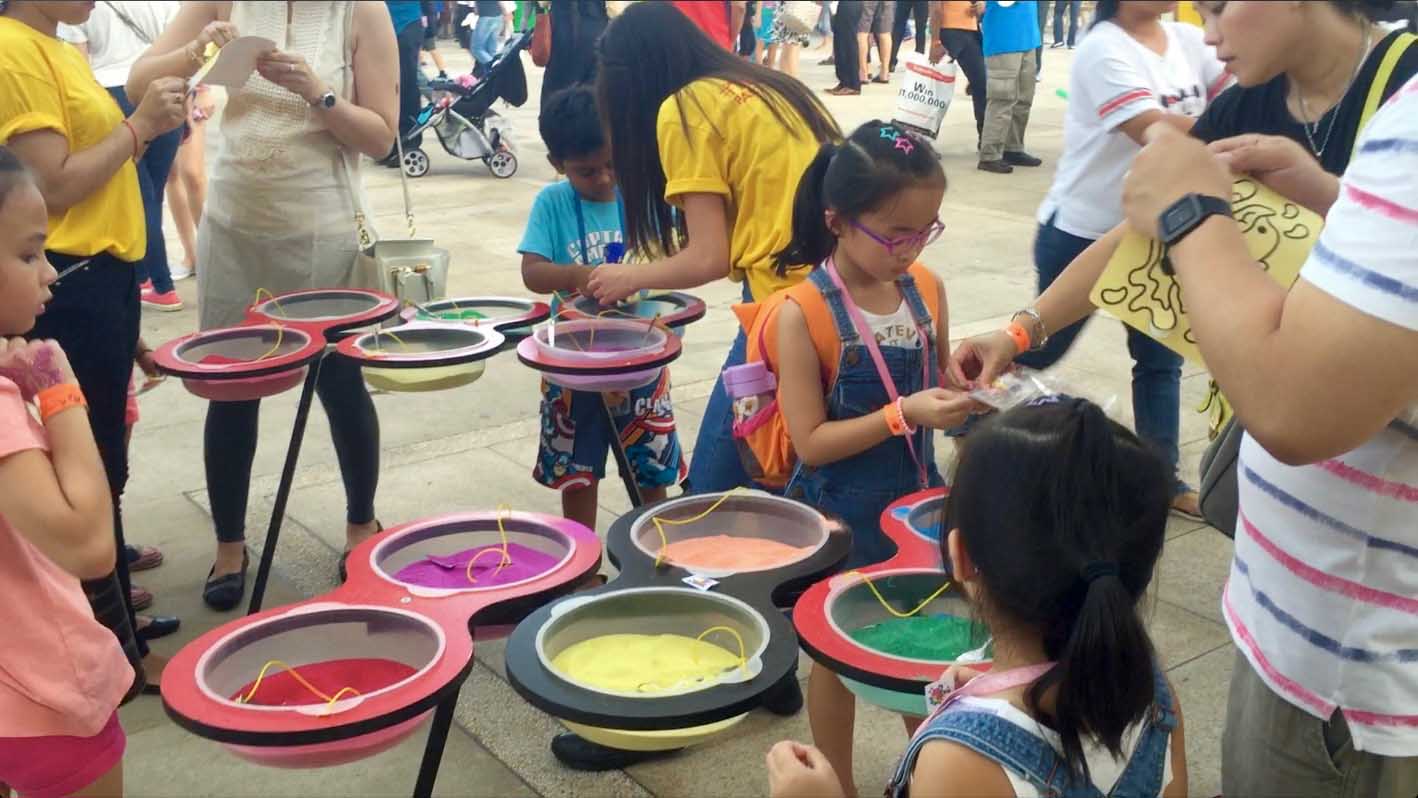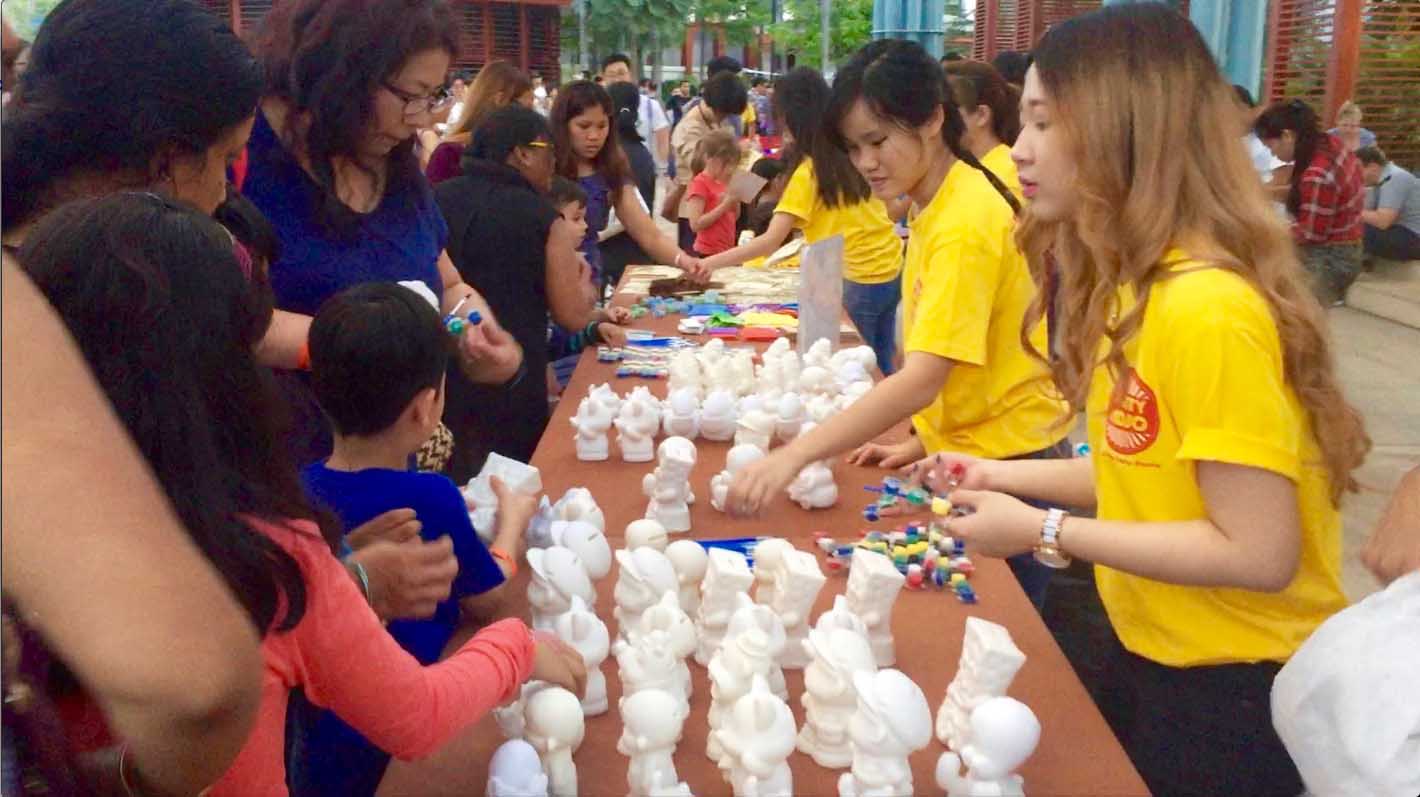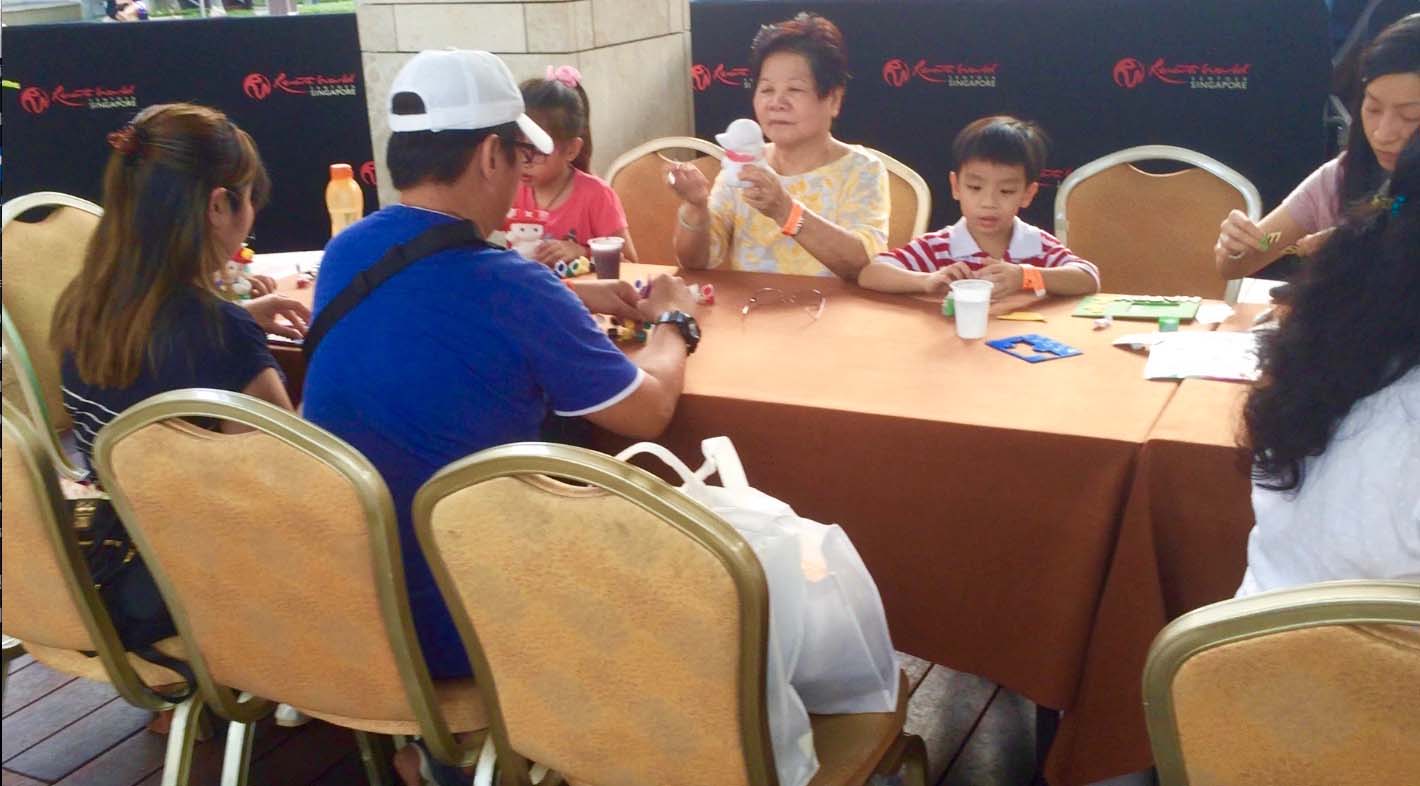 Apart from all the talent showcase, body art was another avenue Barclays members ventured with PartyMojo! No, we're not talking about tattoo. Well, not really. To kick things off, PartyMojo set up the
Glitter Tattoo station
, where our Mojo-minions designed glitter tattoos by template, from only your favourite designs available! Some Barclays members chose eagle designs like their own logo, others preferred parrots, anchors, fairies, and even hearts and stars! So much sparkle in their eyes and on their bodies! Barclays members also did not miss out on getting Airbrush Tattoos for themselves, which were as magnificent as real tattoos, only they don't hurt! Well, school's out, so now's the time to have the coolest week-long tattoos on you! You know what they always say, go big or go home. Well, looks like the Barclays members were there to stay, because body art did not stop at tattoos! They also grabbed the chance to get their faces magically painted at the
Face Painting station
, by our Mojo-minions, and they did not regret it! Some had butterflies on their faces, some became butterflies! Other members chose just about any design you can imagine! Just request it, and our Mojo-minions worked magic, be it the famous Disney winter queen Elsa, her little snowman Olaf, even if you asked to save the world and be Spider-Man for the day, we have it all!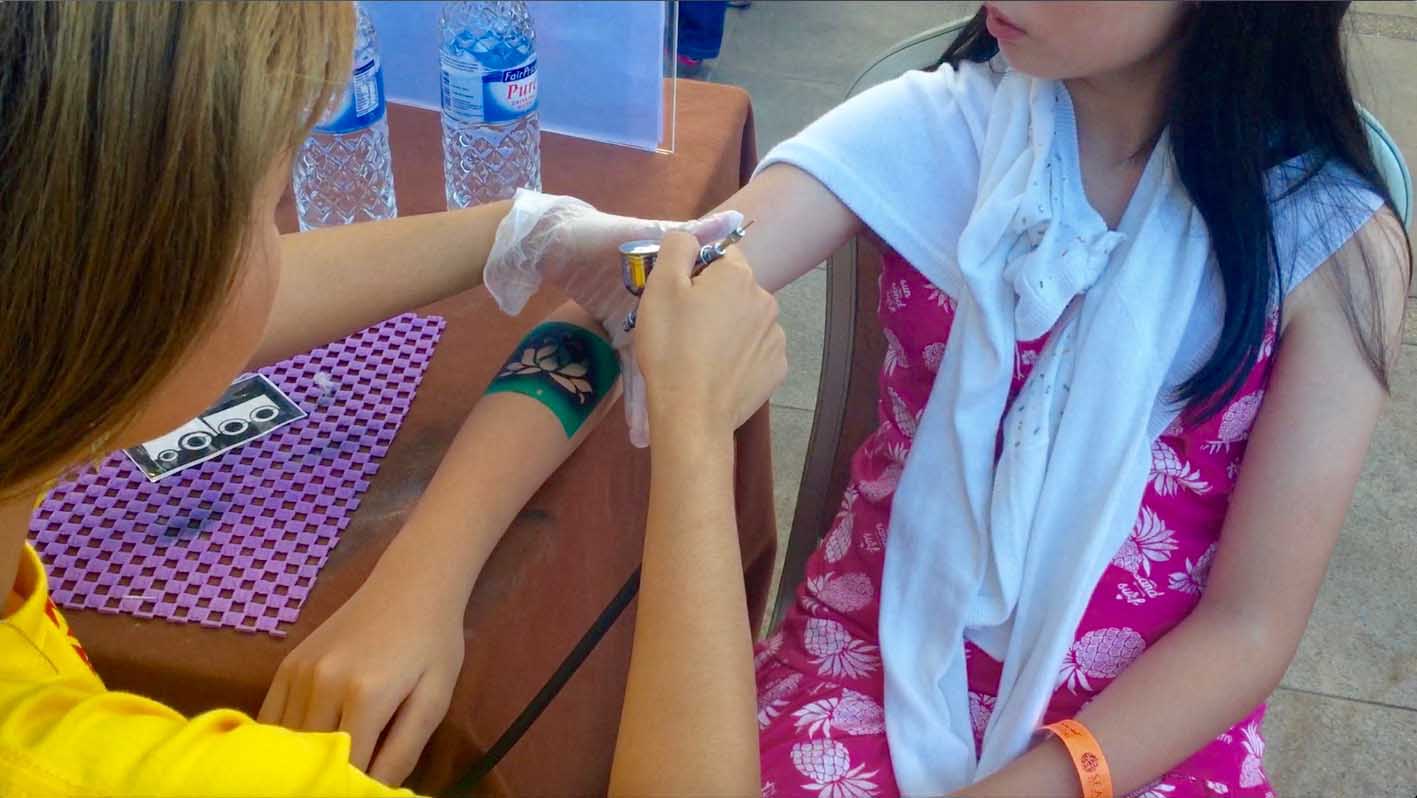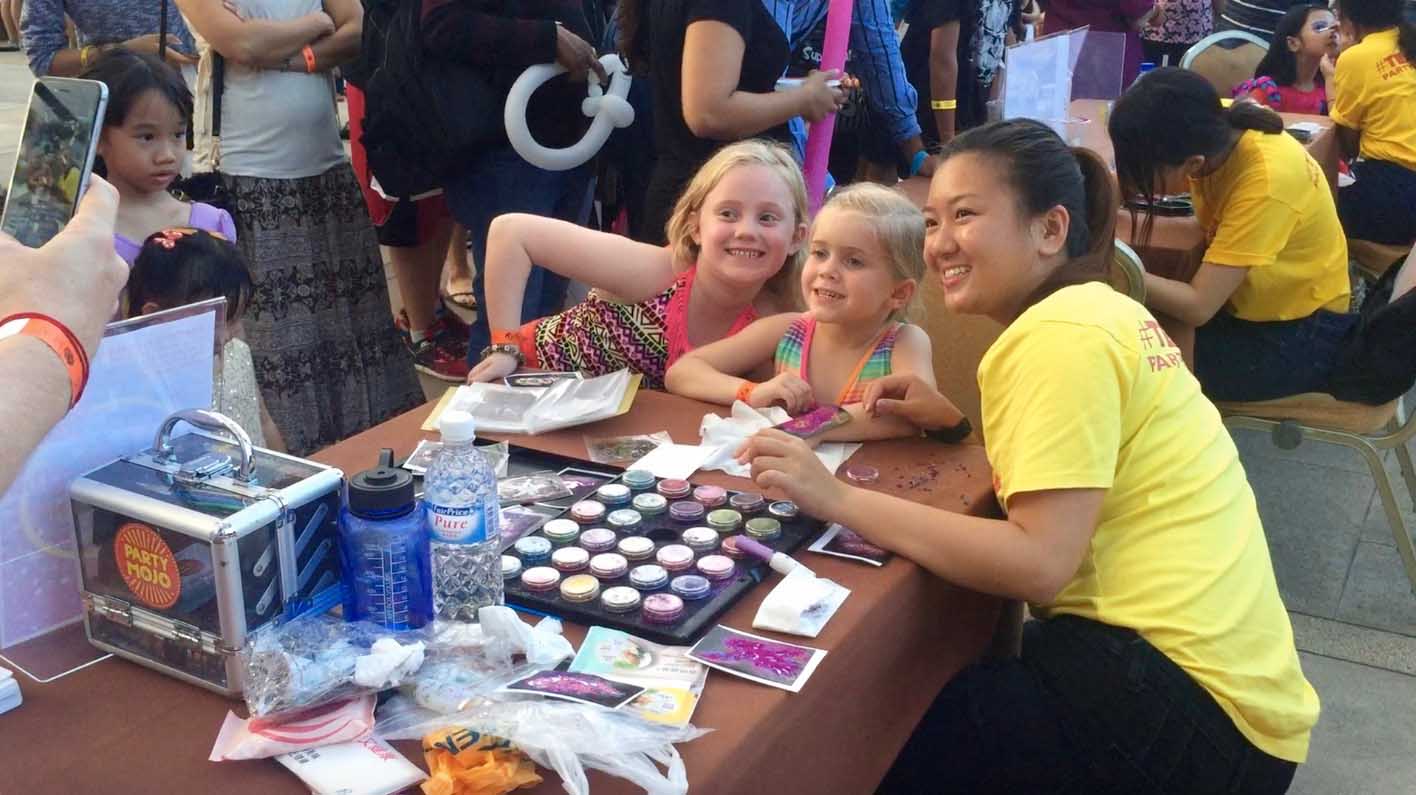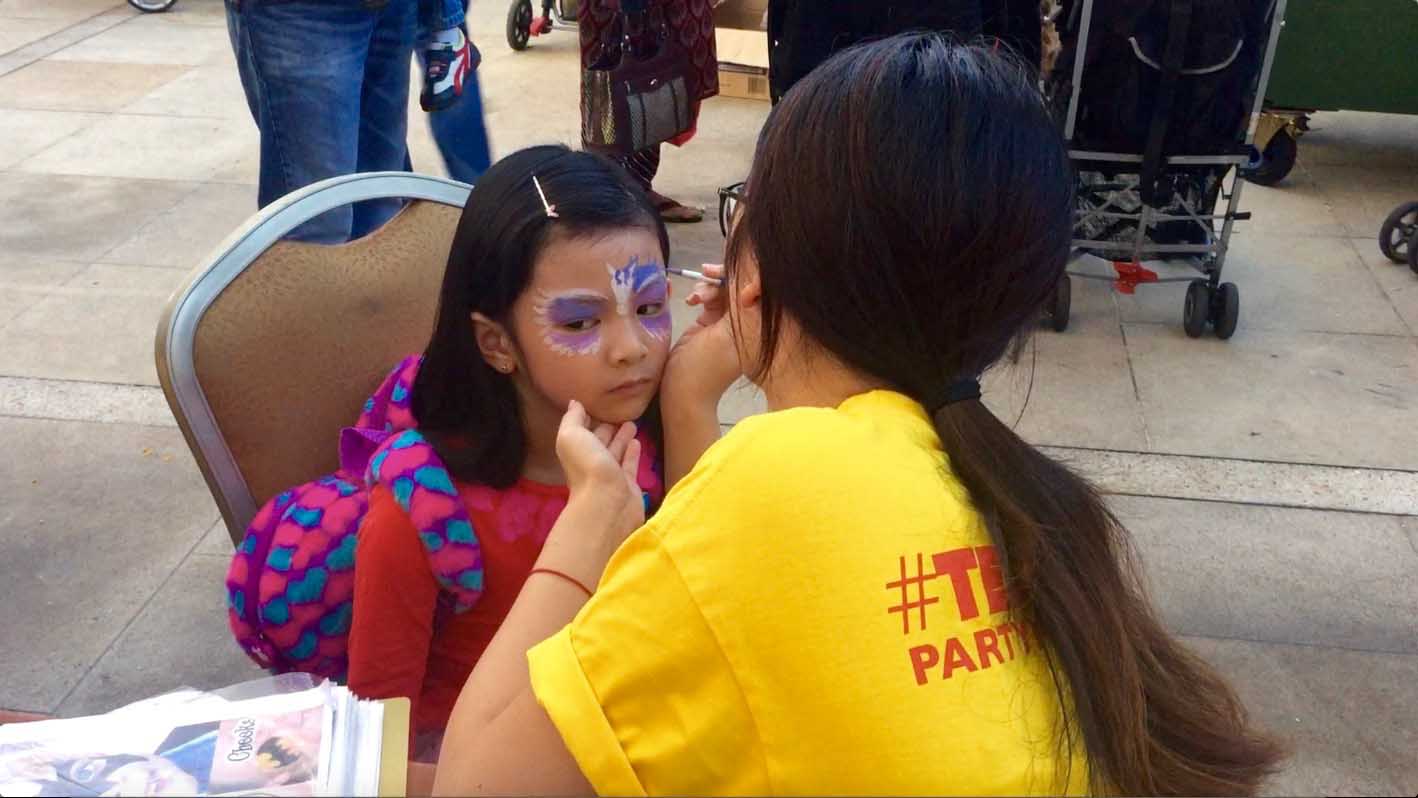 Exciting Fringe Activities!
You'd think that's a handful of entertainment right there, well, the night's still young–wait, the sun's not set just yet! A family day event is not complete before everyone gets a balloon sculpted in their favourite shapes and sizes! PartyMojo's remarkably talented
Balloon Artist
had his hands (literally) tied with requests of balloon sculpting of this cartoon character and that flower, helicopters and also multi-coloured animals! You could ask for just about anything that comes to your mind! Cute and colourful, all exclusively yours! Remember what we said about capturing your most treasured moment in a picture? Well, guess what? That moment is now! Together with their beloved friends and family members, Barclays members captured momentous times at the Green Screen
Photobooth
by PartyMojo! Equipped with wacky cardboard signs and pictures, everyone got creative and posed all loony! Smiles were ever flashing on that perfect day, not a single worry to be found!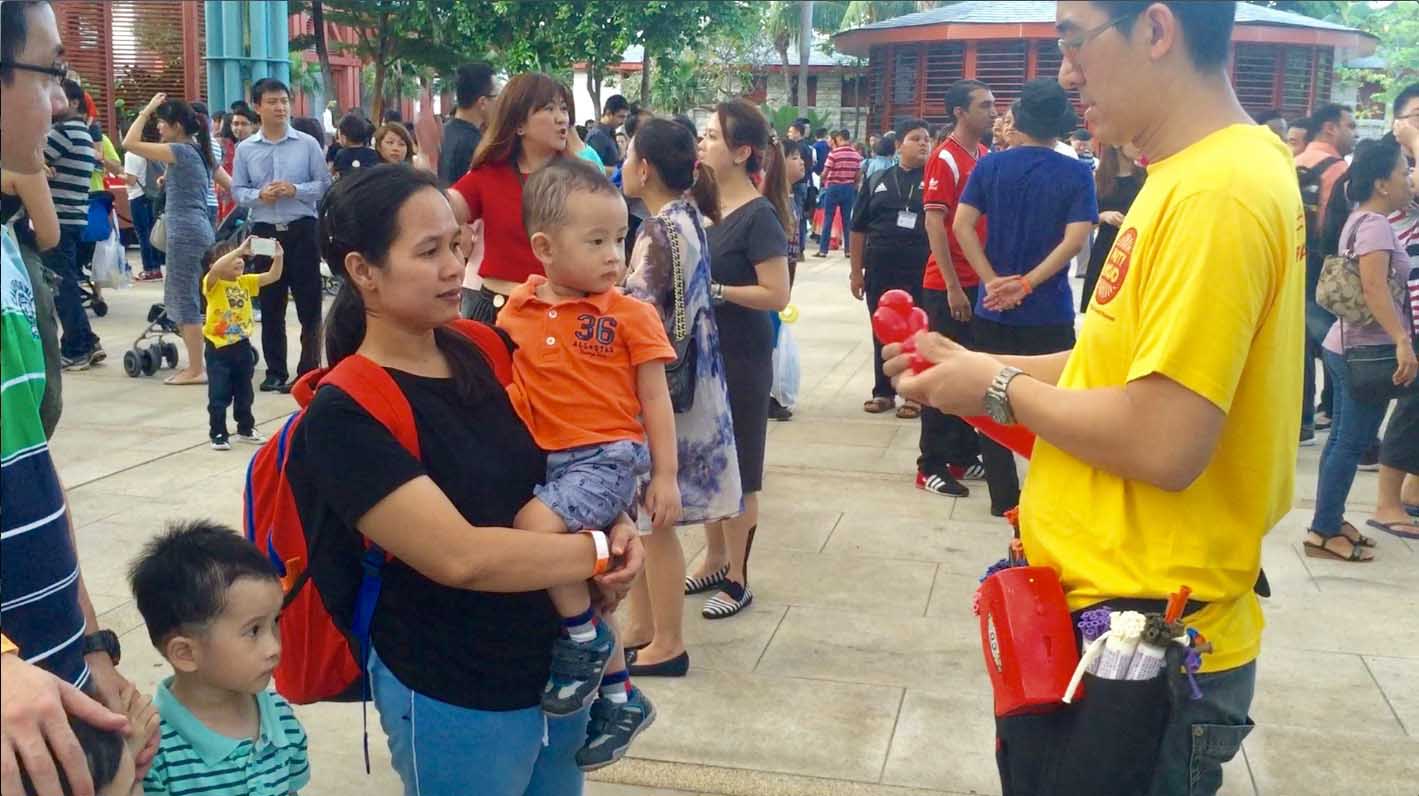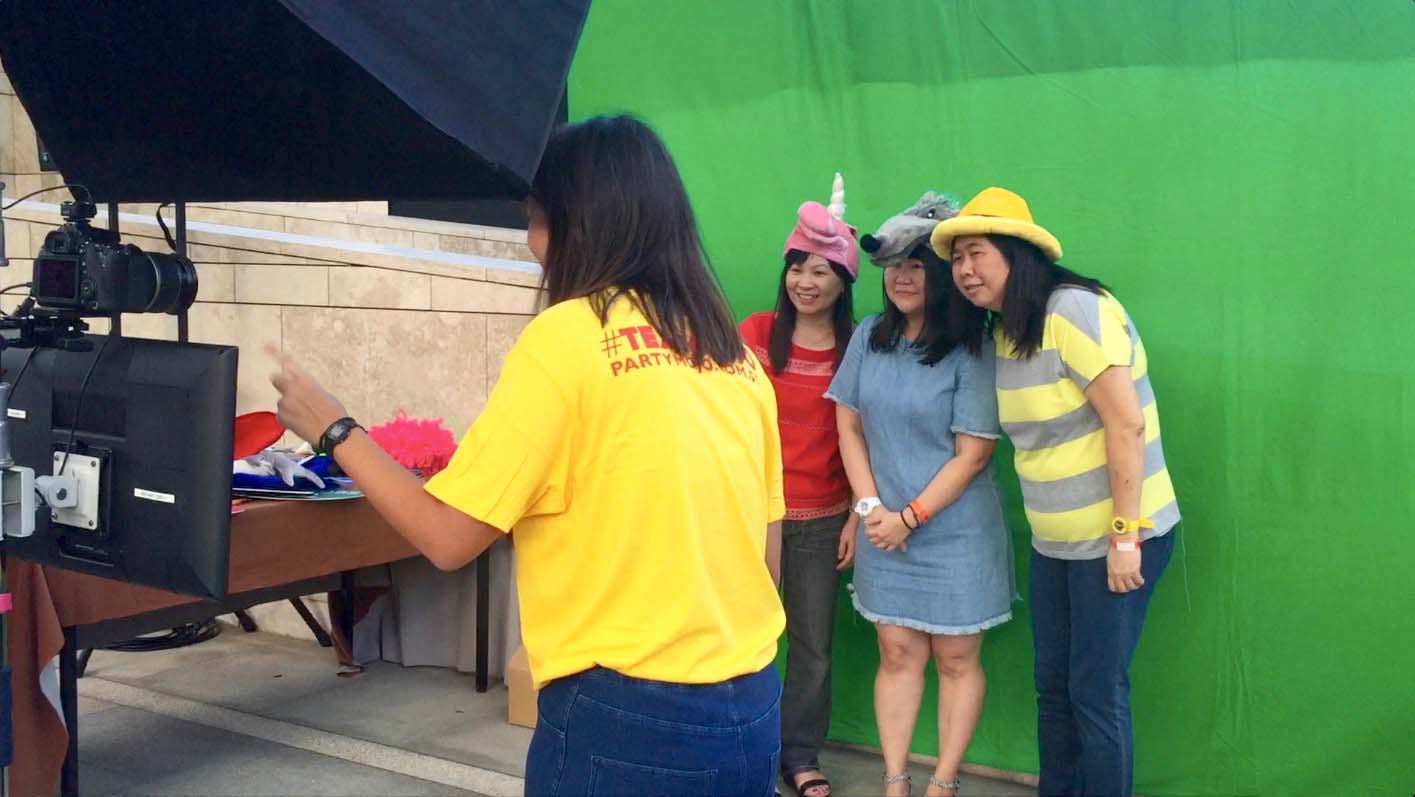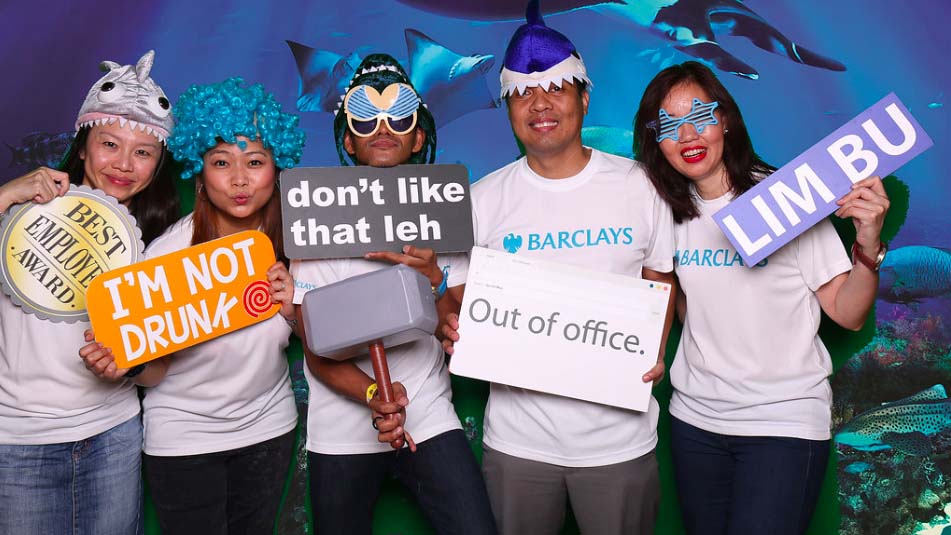 Faces painted, photographs taken, through with games, it's been a long evening. As the sun begins to down on the beautiful island, Barclays members who have gathered at the event for the Barclays Family Day 2016 were only in for more entertainment! Exclusively arranged for this extravagant event were two irresistible agendas that the Barclays members had long awaited. First. PartyMojo's
Roving Magic
show captured the hearts of hundreds of guests! Our suave and stylish magician was there, not only to perform mobile magic, but to charm your souls with his flair of illusions! One snap of a finger and you're bewitched! But that's not all! The dynamite performance of the day blew every Barclays members off their seats! PartyMojo's one and only award winning Live Animal Magic Show was the bomb! Our magician worked with his little furry friends to enliven your night, and boy were they adorable! We had pigeons emerging from popped balloons, if you wished.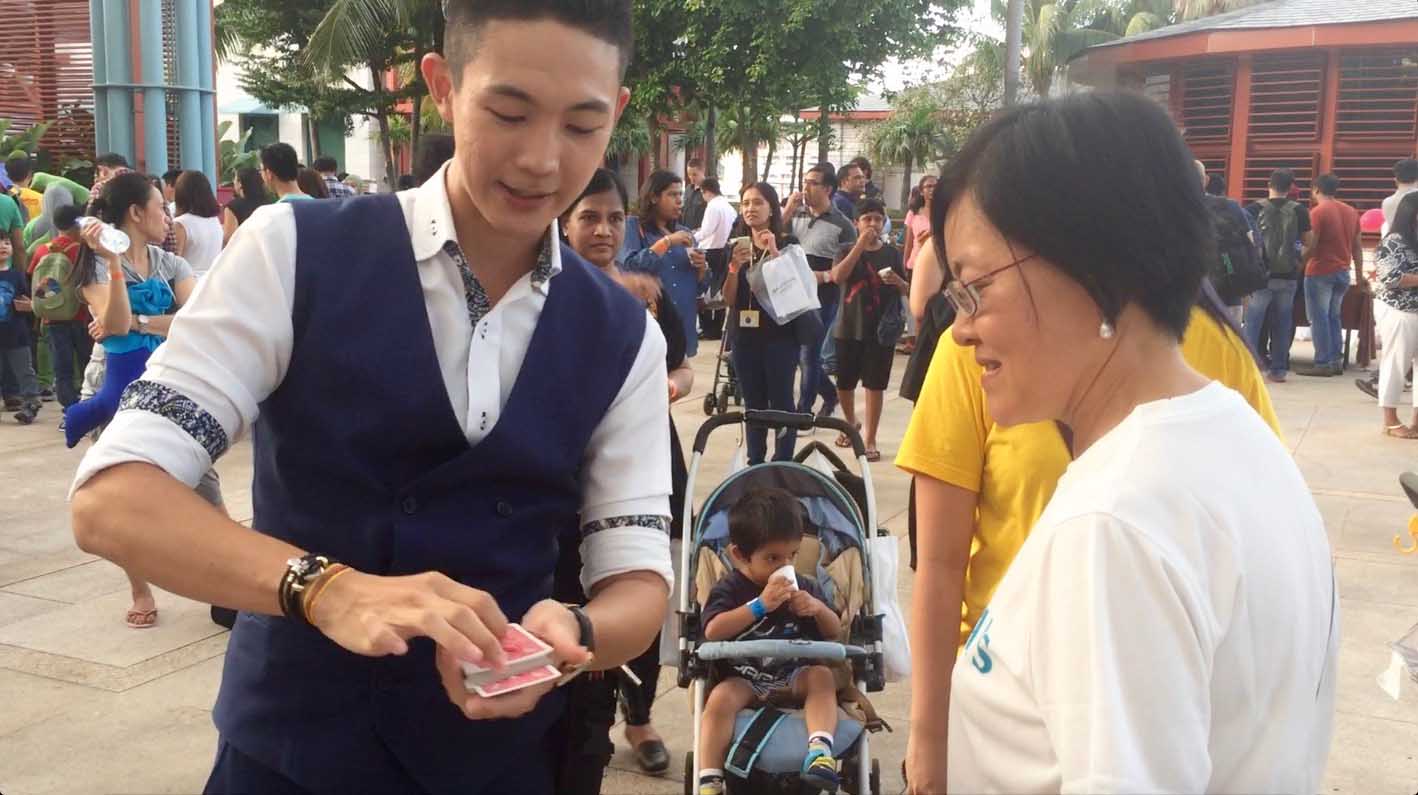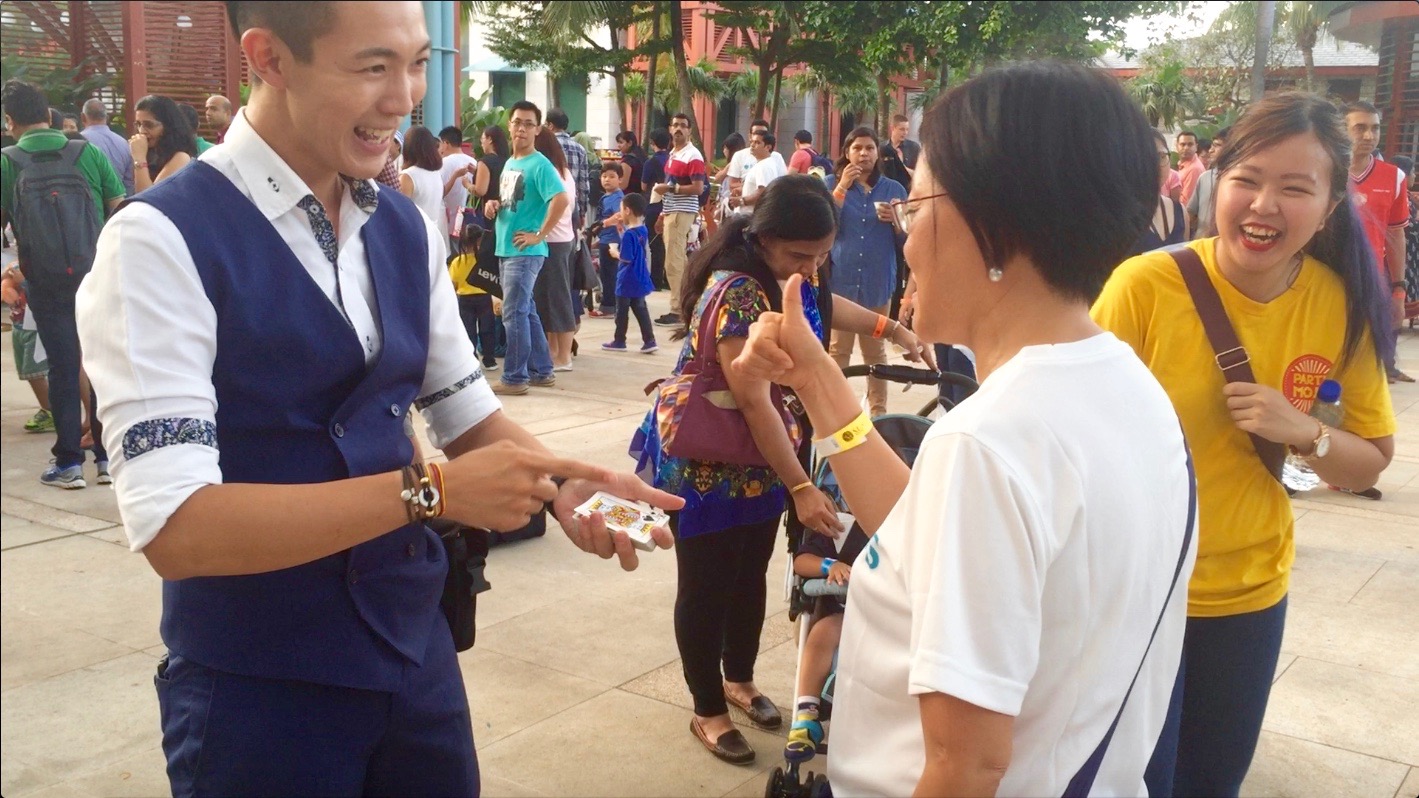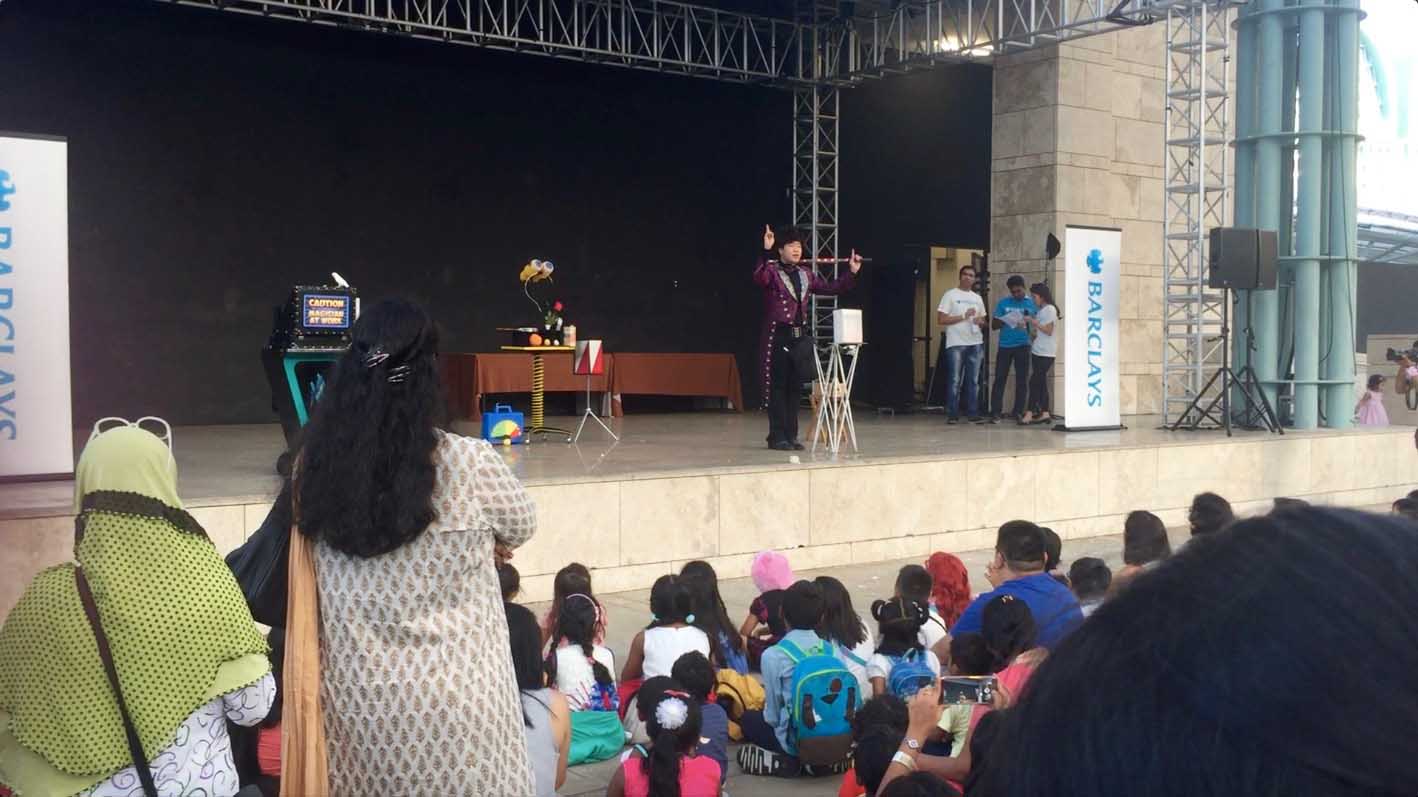 Dark settled in like the inevitable moon in the sky. The Barclays Family Day 2016 finally came to a sweet closure, promising another grandiosity in 2017. Every Barclays members had a wonderful and awesome evening with Barclays and PartyMojo. Here at PartyMojo, our huge mojo thanks goes out to Barclays for trusting us with this event! We look forward to more collaborations, and until then, Happy Barclays Family Day 2016 from PartyMojo!