Elevate your event with PartyMojo's Christmas Donut Wall, a deliciously festive centerpiece that adds a touch of whimsy and flavor to your celebration! Treat your guests to a sweet spectacle of handcrafted donuts, artfully displayed to make your event truly memorable. Book now for a delightful experience that goes beyond ordinary catering!" 🍩🎄🌟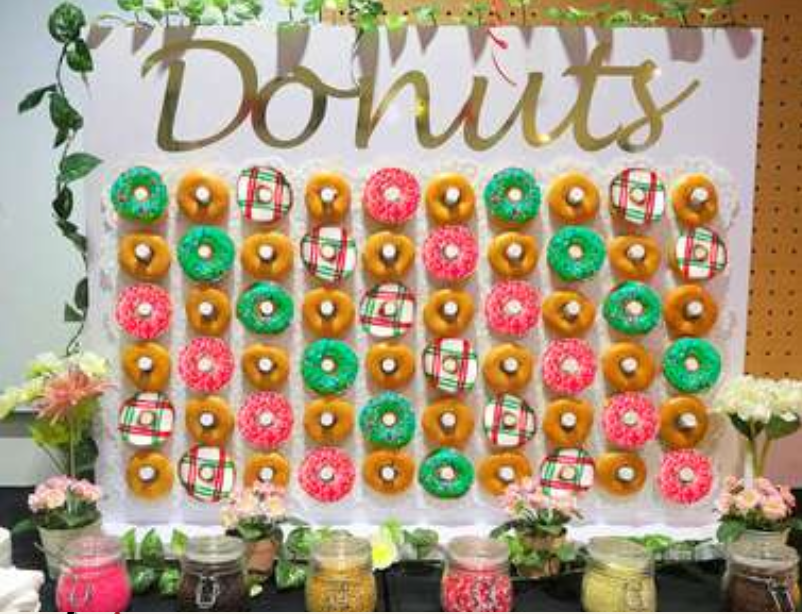 Sprinkle some holiday magic at your event with our Christmas Donut Wall! A delightful blend of charm and sweetness, our handcrafted donuts are artfully arranged to create a festive display that's as Instagrammable as it is delicious. Secure your date now for an unforgettable event that leaves a lasting, tasteful impression!" 🍩✨🎅
Donut Wall
Price
60 pax Donut Wall
(Full wall)
$750
Subsequent 60 pax
(Refill donut wall)
$400
Package includes Delivery, set up and 1 manpower to serve per station.
* Prices before GST. Delivery surcharge of $55 is applicable for Changi, Tuas, Jurong Island and Sentosa.
* Top up $220 for Customised Branding!
Holding a large scale event and not sure how many machines or how long a duration you need? Fret not because PartyMojo is here for you! With over 30 in house machines and a big team of Mojo staffs, let us share your burden. We provide a huge discount for long hours, so why not enquire with us today!
What is required from me if I get the Christmas Donut Wall from PartyMojo?
Simply provide us with a 3-pin power plug and a long table! No table? No worries! We provide rental of table at only $20!
Does this station include manpower?
Yes! This station includes 1 manpower to serve your fresh and fluffy donuts!
Does it include delivery and set up?
Yes! Price includes delivery and set up.
Are the ingredients Halal certified?
Yes absolutely! All our ingredients are Halal certified!
My event is outdoors, can I still hire?
Yes! PartyMojo Donut Bar is suitable even for outdoor events! We do advise for the stations to be under the shade to prevent the chocolate and toppings from melting! For outdoor events, do make sure that a powerpoint is also available.
 We have a company event and we need more than 500 pax, what are the charges?
For large scale events, please enquire with us for a quotation and we will be sure to reply you within a day!
PartyMojo's Carnival Food Stalls
Christmas Donut Wall is Most Suitable For
Our Corporate Clients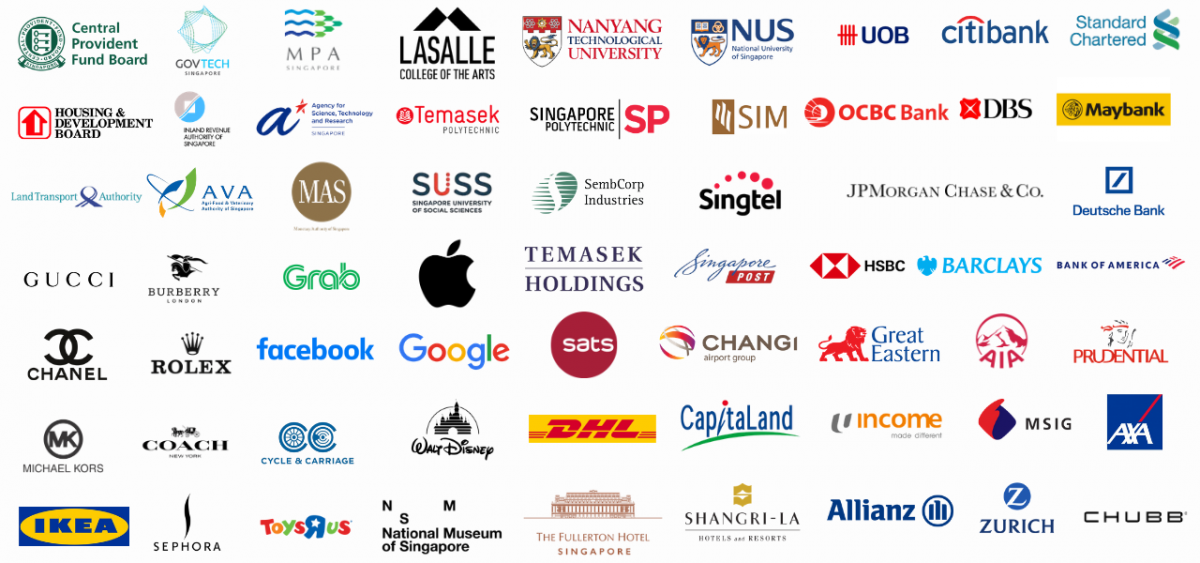 Send us your enquiry below
What makes your Christmas Donut Wall a must-have for December events? 🍩🎄✨
PartyMojo's Christmas Donut Wall transforms your celebration into a festive spectacle, offering a visually stunning and delicious experience that captures the essence of the season.
How many donuts are included in the Christmas Donut Wall package? 🍰🎁
60 Pax for a full wall of donuts. Refills are available at an added cost.
Are the donuts on the wall freshly made, and can dietary restrictions be accommodated? 🌿🥳
Yes, our donuts are freshly baked, and we cater to various dietary needs, offering options like gluten-free and vegan donuts to ensure everyone can indulge. Reach out and let us know your preferences!
Fun Fact about Donuts!
Instead of the current ring shape that we are used to seeing now, they were originally made into a long twist of dough. It was also common for donuts to be made into a ball shape and injected with jam after they are cooked. Having been passed down from so many years, aren't you more intrigued to have this donut wall at your next event? Enquire with PartyMojo today at 6569 6992 or 6569 6998 about our Donut Walls!
Terms & Conditions
Payment Terms
All prices quoted are in Singapore Dollars (SGD) and are subjected to 8% GST.
A 100% full payment is required to confirm the booking.
Breakage and damages to any equipments will be charged to client accordingly.
A transport surcharge of $30 is applicable for the following venues: Changi, Tuas, Sentosa, Turf city.
All cheques are made payable to PARTYMOJO PTE LTD.
Payment can be made via bank transfer to: DBS current Acc 003-932293-3 Branch code: 7171-003.
PartyMojo now accepts PayNow! The QR Code can be found at the bottom of the invoice issued.
Postponing of event can only be done 5 working days prior to the event.
Postponing of event is subjected to a $100 – $150 surcharge, subjected to availability.
50% of invoice charges if cancellation is made more than 5 working days before event time.
100% of invoice charges if cancellation is made 5 working days before event time.
Other Terms
PartyMojo will not be liable for cleaning up of any mess created by the activities/party guests.
PartyMojo reserves the right to cease the party immediately if the client verbally abuses any of our staffs. In the event that the client's guest verbally abuses a PartyMojo staff, PartyMojo staff will inform the client immediately. If the abuse does not cease, PartyMojo reserves the right to leave the event immediately.