Club Rainbow Kris Kringle 2016
Who's ready for Christmas? We are! This year, PartyMojo is elated and incredibly honoured to be collaborating with Club Rainbow, a charitable organization that provides comprehensive compassionate services for the families of kids suffering from major chronic and potentially life-threatening illnesses, in organizing the annual Kris Kringle Christmas event!
Club Rainbow kids and their families participated in the event, and it was such an incredible joy to bring them smiles and laughter. These children are bright, bubbly, joyous, and full of love;it's hard to watch them undergo pains they're faced with. Thus, PartyMojo and Club Rainbow will give our best for these jolly little warriors to have the best Christmas yet! We at PartyMojo are humbly thankful to be part of this meaningful event.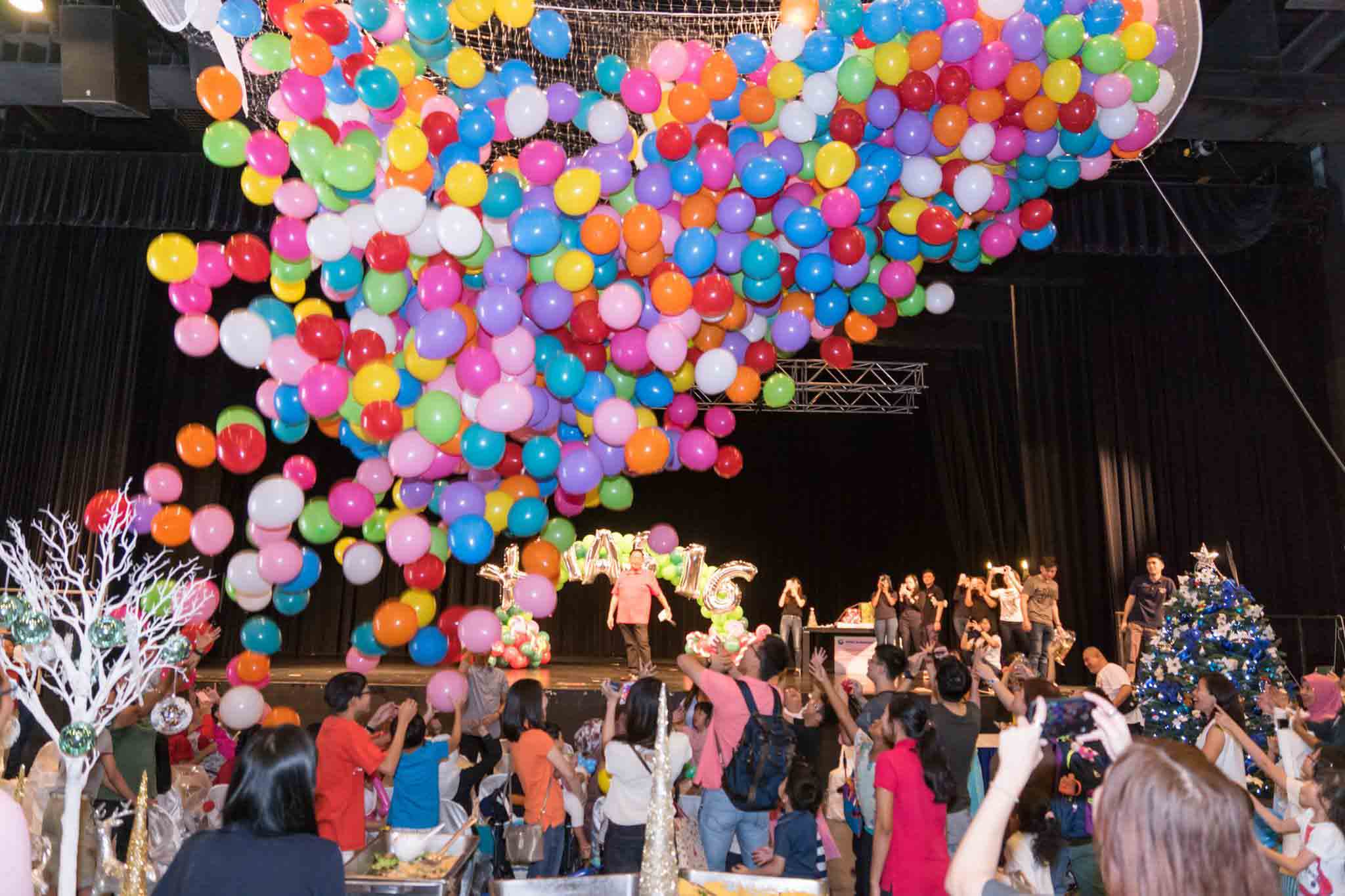 Fun fact: Did you know that Kris Kringle means Santa Claus? And since Santa is coming to town, we decided to give this party the best Christmassy feel with a Christmas balloon arch and wintery decorations. Not forgetting, the fabulous Balloon Drop to perfectly complement the Christmas decors! Ho, ho, ho, here comes Santa! And boy, were the kids delighted to see the big red man!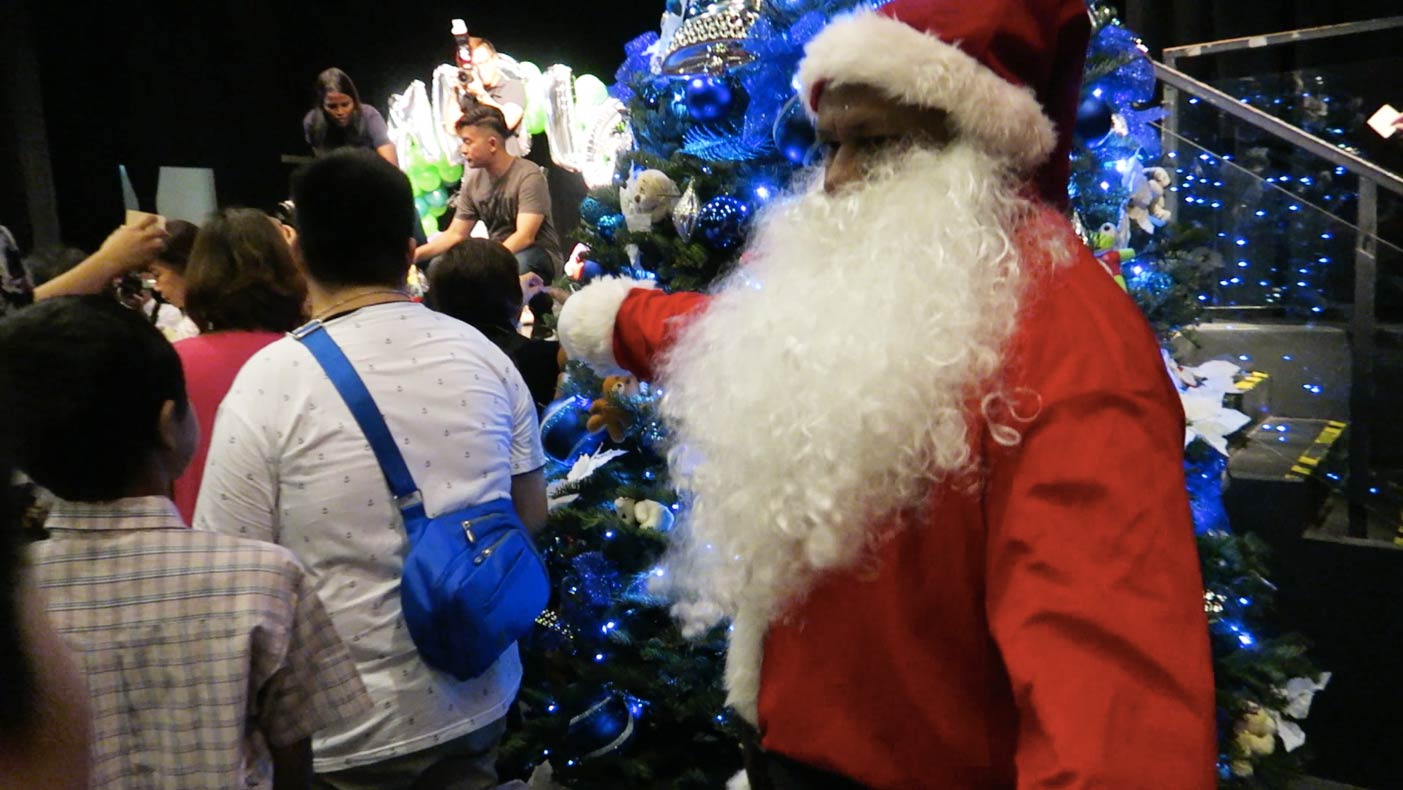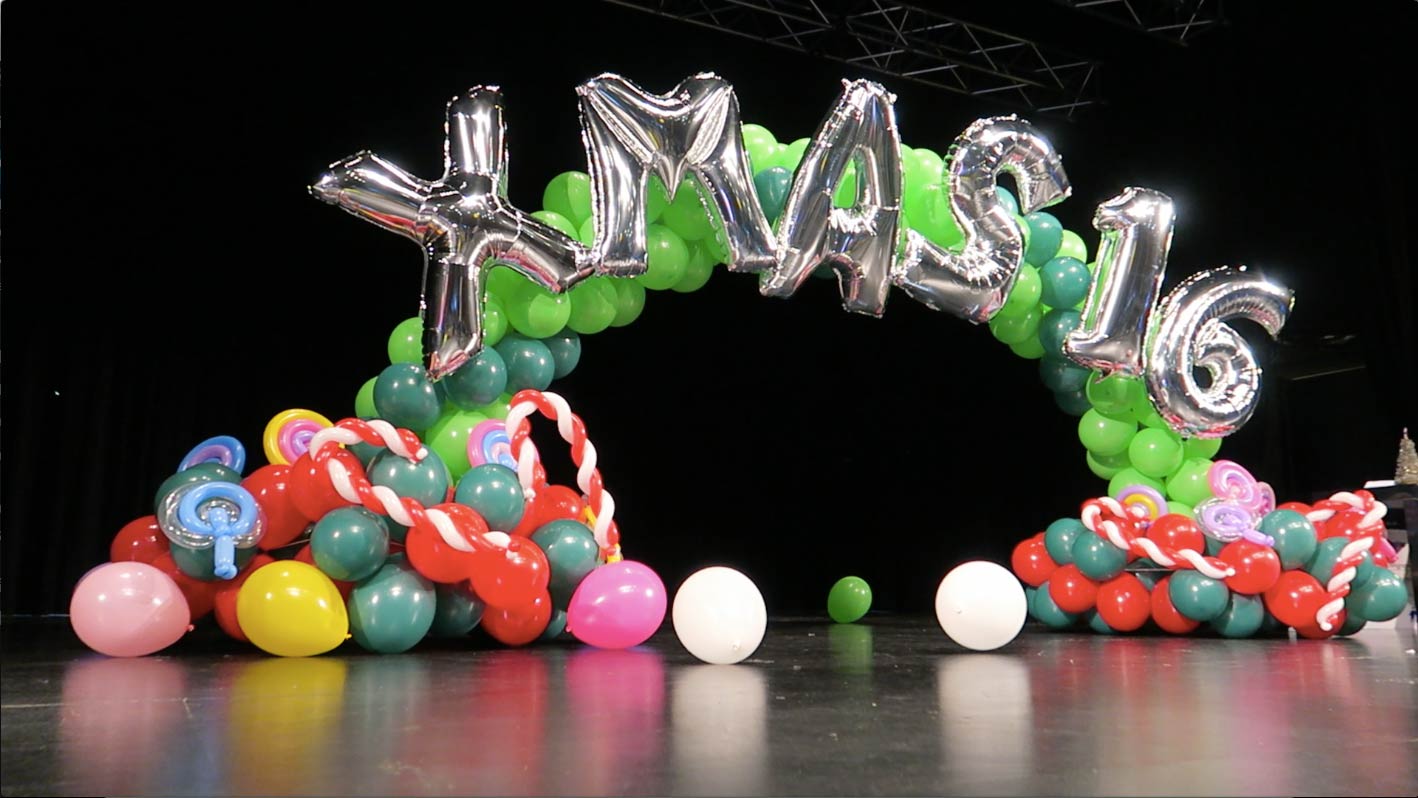 Our talented Mojo-friends were there to paint the gleaming faces of the children into twinkling stars of the night. Some had their faces painted in the daintier forms of a butterfly while others saved the day the Avengers and Marvel superheroes painted across their faces! Our Roving Mojo-Magician performed magic tricks for the kids up close! It surely made us smile to see their amazement and jaws drop when the magician pulled a coin right out of their little ears! Our Mojo-Balloonist was also there to twist and sculpt colourful balloons into cute little animals like bunnies and kitties, and other toys like swords and helicopters! The kids and their families simply adored the little gifts they received! While some kids simply basked in the warmth and joy of the Christmas moment, the sportier champs challenged their friends to a game of foosball and air hockey! You should have seen their enthusiasm, spirit, and finesse! These children were really the MVPs of the night!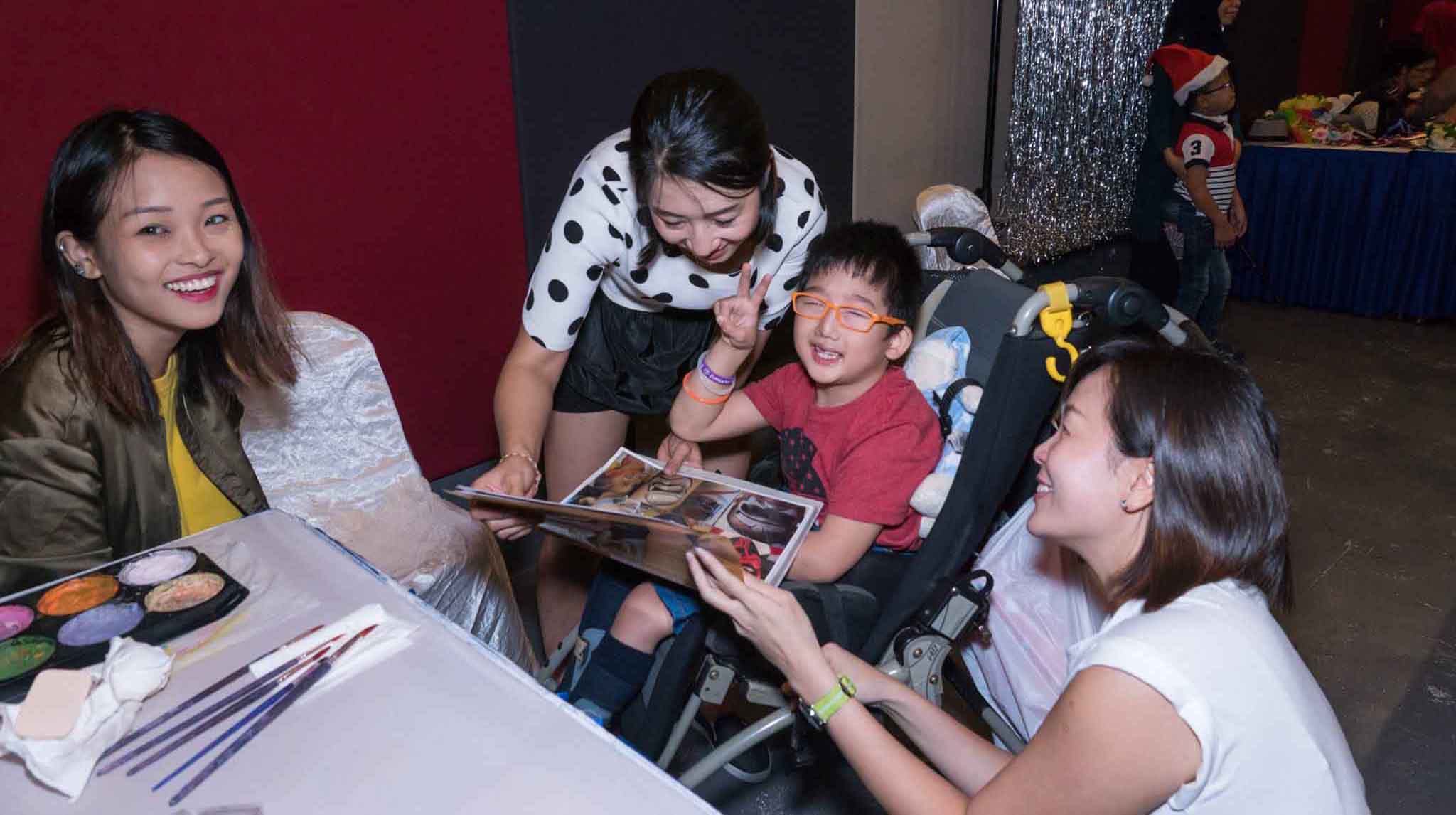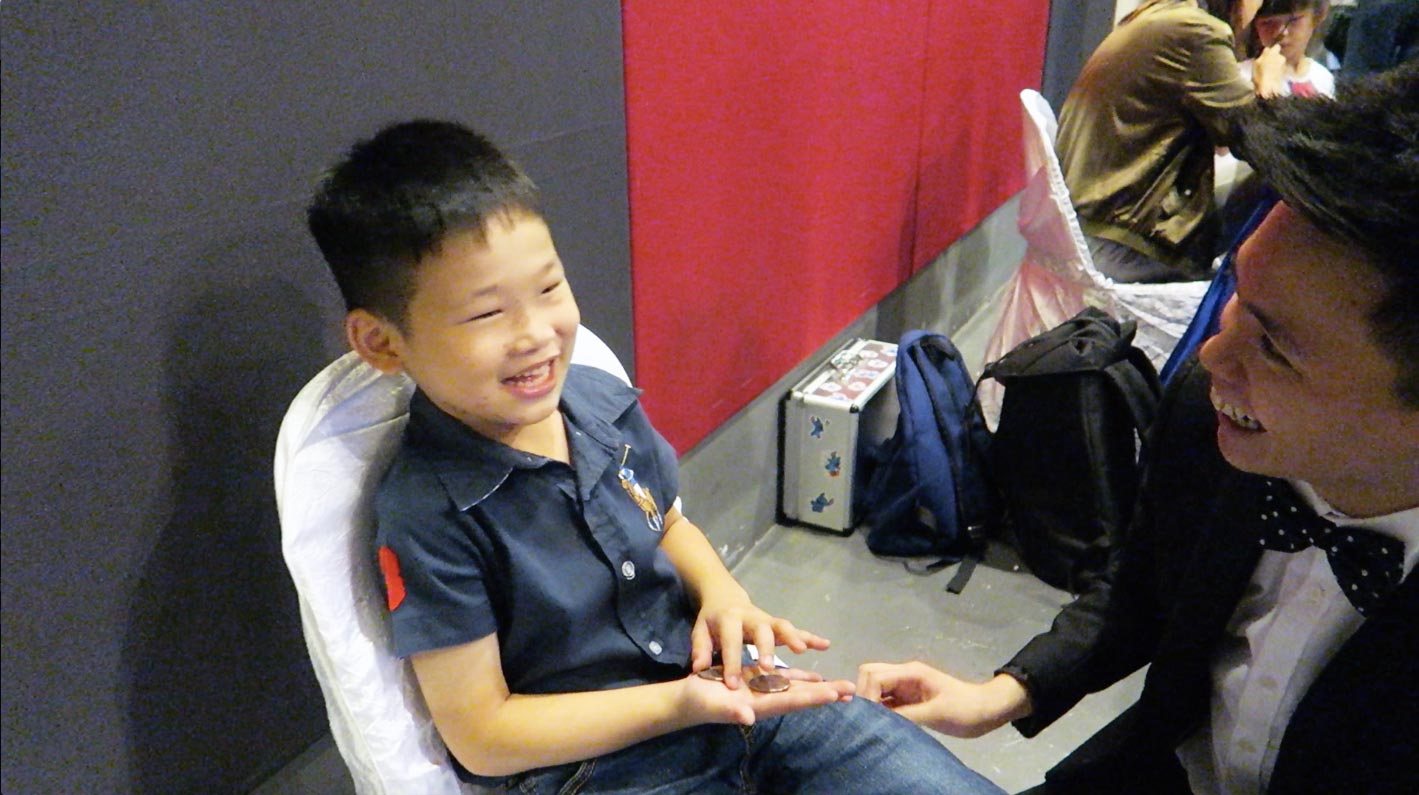 By the end of the day, the adults may have been slightly exhausted but it was all worth it — these children and their families brought us so much joy that day. The little ones though, were still full of energy and spirit; as the balloons with colours of the rainbow fell from the ceiling, the kids jumped and sprung around with joy! Their enthusiasm was absolutely infectious, and soon we found ourselves bouncing around like little rabbits too! It was certainly our pleasure to be there, and to organize this purposeful event for them. Each and every of these precious gems, despite their age, was fighting greater battles than each of us —they were fighting for their lives— and in spite of that, they still faced each day full of positivity, full of enthusiasm.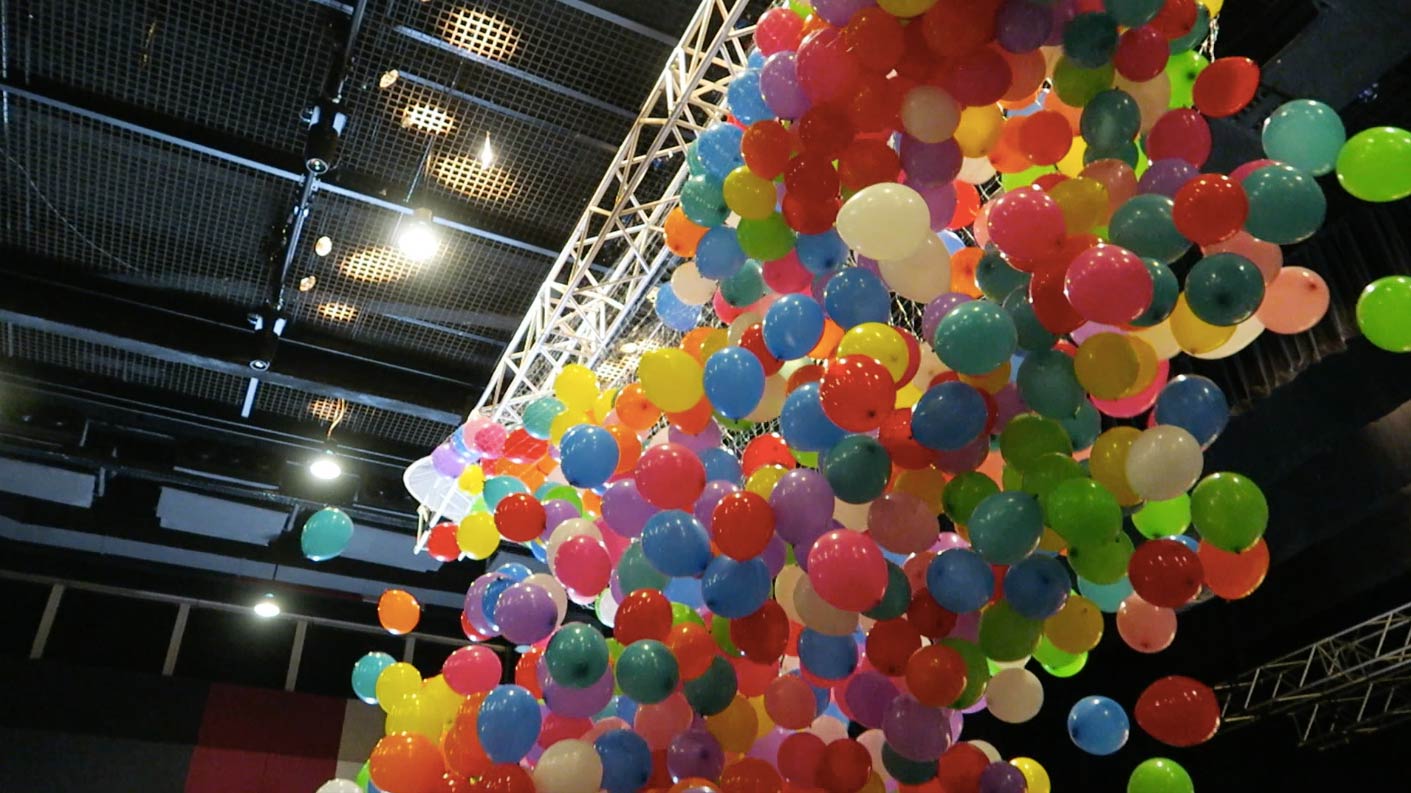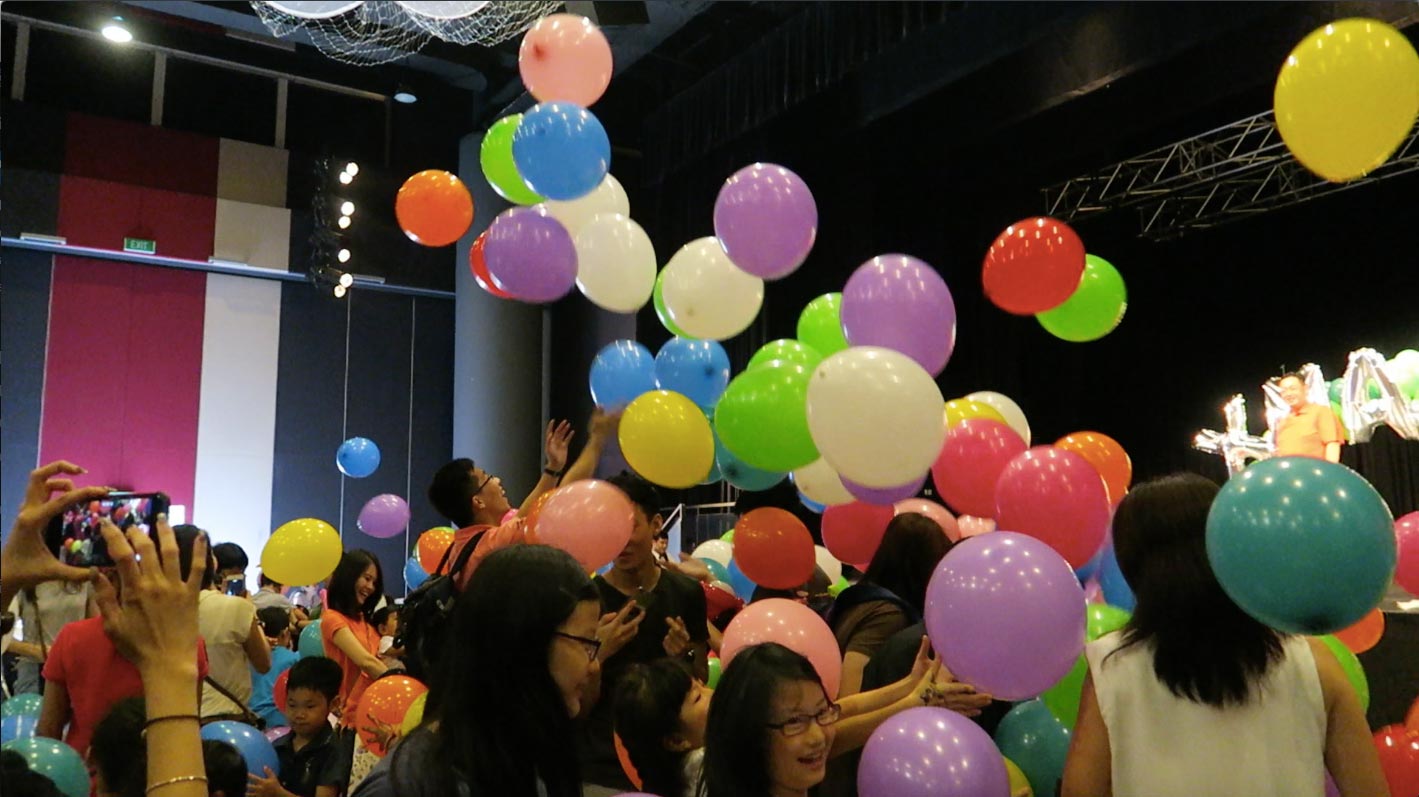 Kris Kringle is a yearly festive event where beneficiaries get the opportunity to give back to others in return for the support they have been continuously receiving. It is also a valuable opportunity that allows beneficiaries to not only forge new friendships, but also reinforce the bonds of existing relationships through a heartwarming union in this festive season. This year, more than 380 beneficiaries were a part in Kris Kringle, and it was a heartwarming success. They taught us the invaluable lesson of being grateful for everything we have in life, and embracing each new day with cheer and positivity. In light of this festive season, we at PartyMojo would like to wish Club Rainbow, the dear younglings and their families — a Merry Christmas and a Happy New Year!
*Photo Credits: Club Rainbow Facebook*