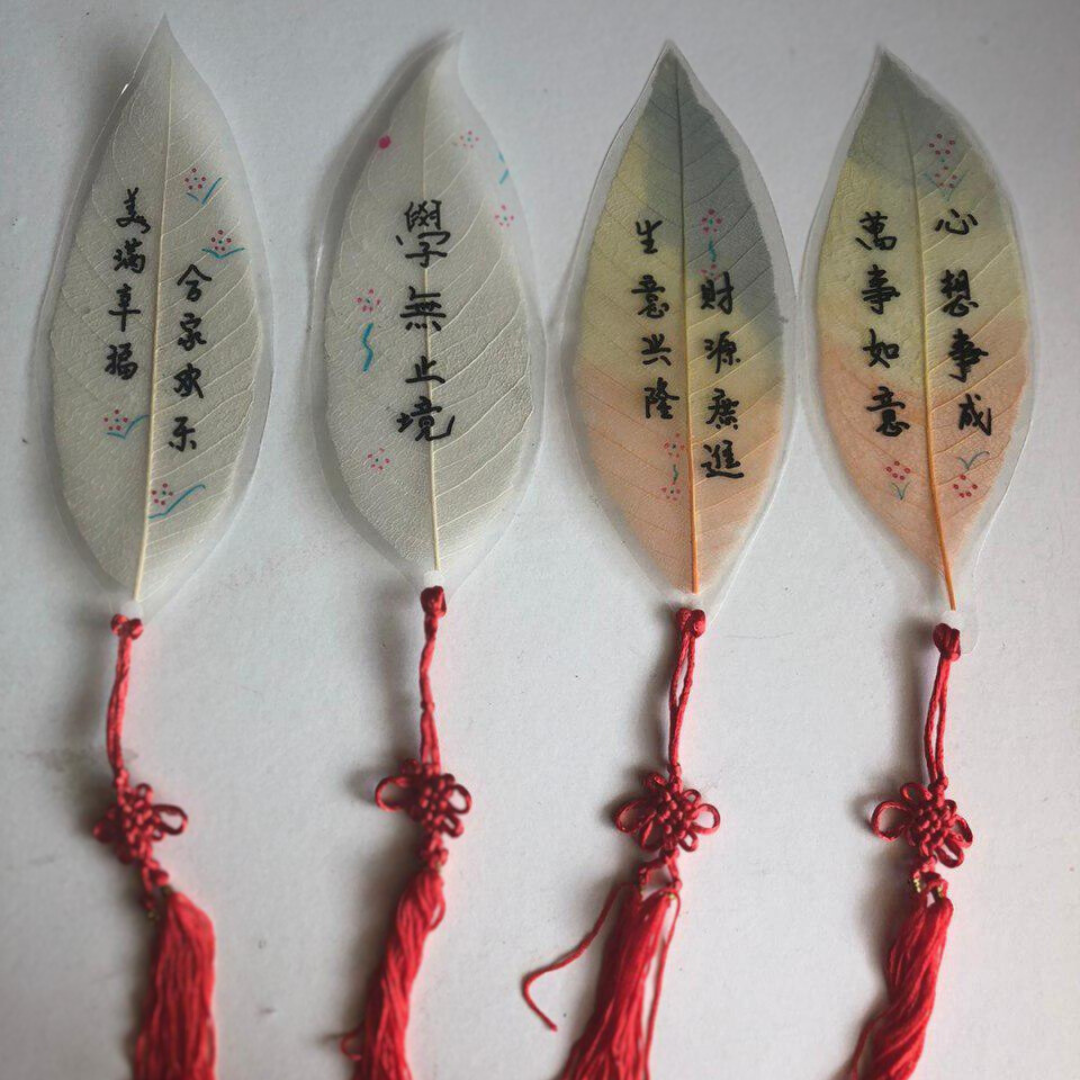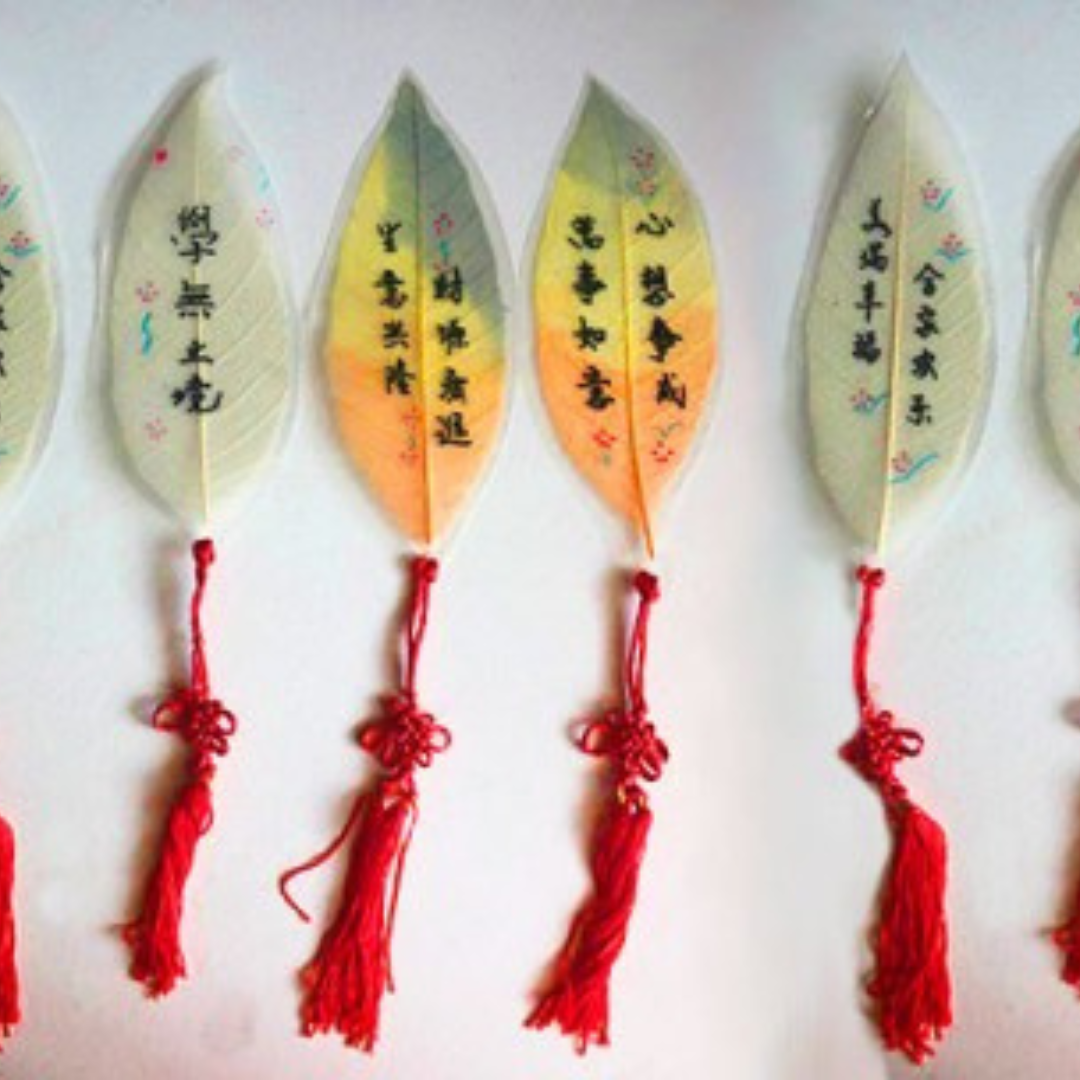 CNY Leaf Greetings Bookmark
$380 for the 1st hour
* Prices before GST
25 pieces per hour
Log: 1 table & 2 Chairs
Table cloth optional
1 Artist 👩‍🎨
CNY Leaf Greetings Bookmark
$225 per subsequent hour
* Prices before GST
25 pieces per hour
Log: 1 table & 2 Chairs
Table cloth optional
1 Artist 👩‍🎨
CNY Greetings Leaf Bookmark
is Most Suitable For
Our Corporate Clients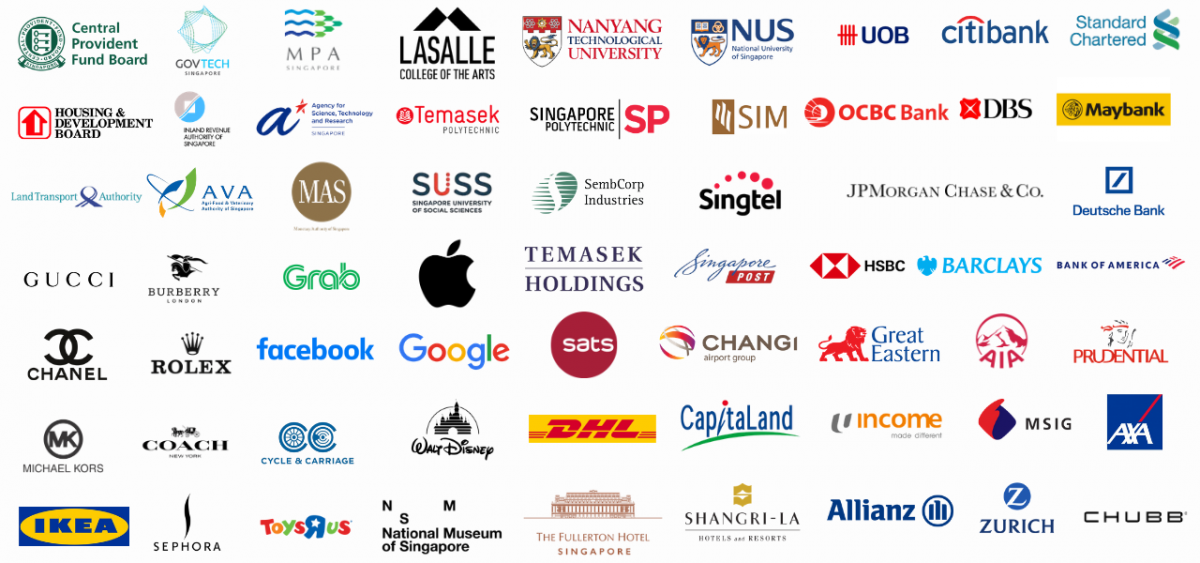 ✒️ Skilled artists delicately write meaningful CNY greetings on each leaf, showcasing a fusion of artistic precision and natural beauty.
🏮 The choice of leaves and the messages written often incorporate Lunar New Year symbolism, reflecting good wishes, prosperity, and joy.
🎁 CNY Greetings Leaf Bookmark make for versatile gifts, suitable for friends, family, colleagues, or anyone who appreciates the artistry and symbolism of the Lunar New Year.
🌱 The use of real leaves and the lamination process make these bookmarks eco-friendly, offering a sustainable and nature-inspired option for festive greetings.
🤝 The bookmarks provide a unique and meaningful way to exchange festive greetings, allowing individuals to share the joy and spirit of the season with a touch of nature's beauty.
Can I request specific greetings or messages on the bookmarks?
Absolutely! Our artists offer customization options, allowing you to request specific CNY greetings or personalized messages for a truly unique bookmark.
Are the bookmarks suitable for framing?
Yes, the durable lamination makes these bookmarks suitable for framing, allowing you to preserve and display the natural beauty and artistic greetings.
What is required from me if I hire the Artist from PartyMojo?
How many art pieces can one artist create in an hour?
One artist can create up to 50 pieces in an hour! 🎨
I have 100 guests to cater for in an hour, can it be done?
Absolutely! This can be done by adding on one more artist (with a charge). Call our friendly event advisors to inquire today!
Do you have other options other than leaves?
Yes definitely! We can also write on normal red paper or on fan. Please browse our website for more details on those.