Deutsche Bank Family Day 2016
November 25th 2016 was indeed an one unforgettable day because PartyMojo was honoured to host the annual Family Day 2016 for Deutsche Bank Singapore (DB)! Beginning with the planning of teeny-weeny details up all the way to the launch of the event with a big bang, PartyMojo undertook the entire organization of the Family Day with abundant pleasure! This was our first time running an event for Deutsche Bank Singapore, and boy were we delighted!
Deutsche Bank Bring Your Child to Work Day
The Deutsche Bank Family Day 2016 was located at their office, a great place to throw an all-inclusive party indeed! Who would have thought that? Yet exclusively for the Deutsche Bank Family Day 2016, PartyMojo, your one-stop party provider and professional event planner, swelled up an event with everything you need and more: there were delectable bites and refreshments to keep your day going, blasting entertainment exclusively by the extraordinary Mojo talents, and even personalised body art designs for the guests! It was certainly a day to remember for the dbFamily! The sun was gleaming that lovely Friday morning. Staff and members of Deutsche Bank, the dbFamily, were joyous and eager to greet the event they've long awaited.
Photo Credits: Deutsche Bank Facebook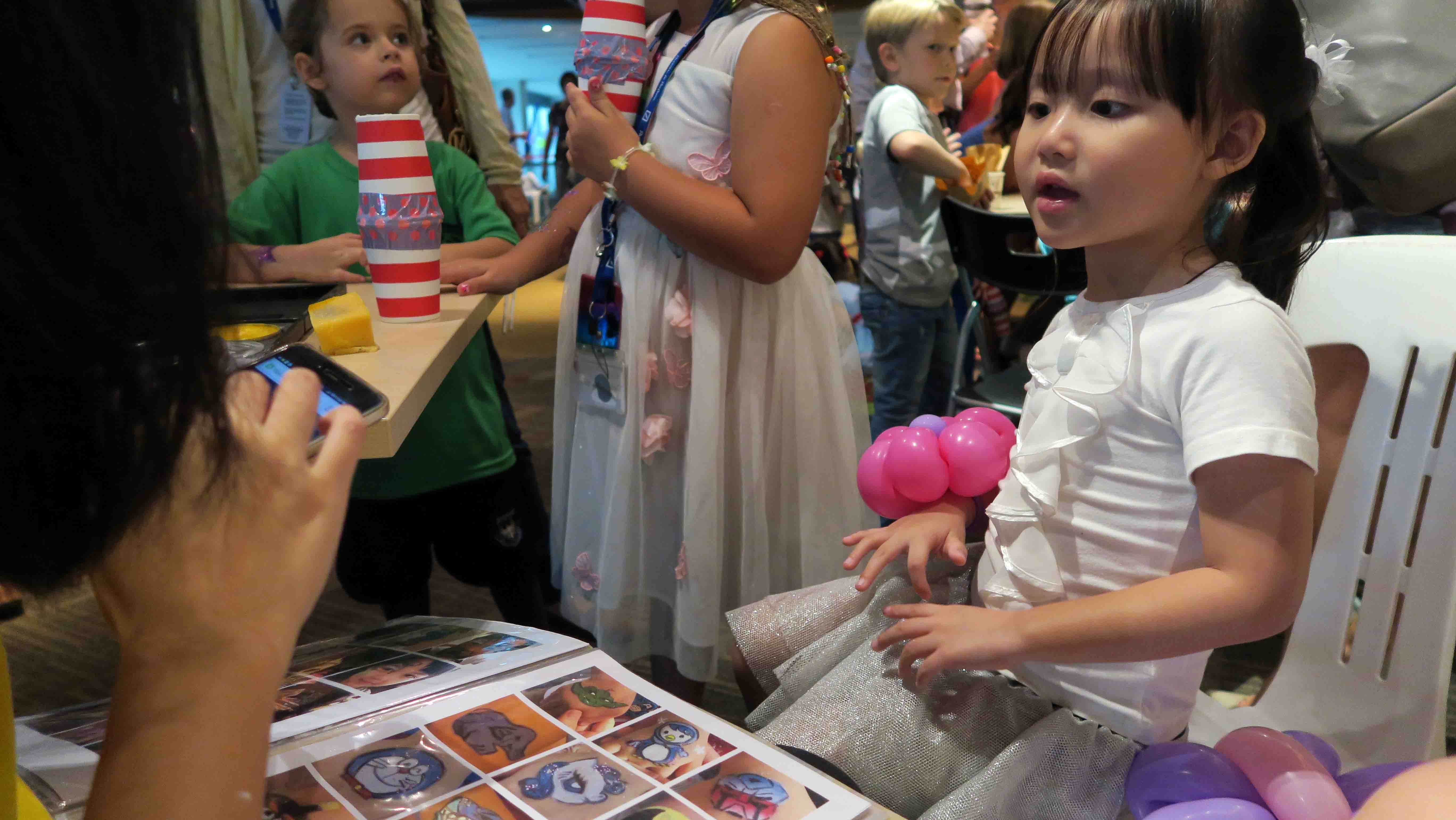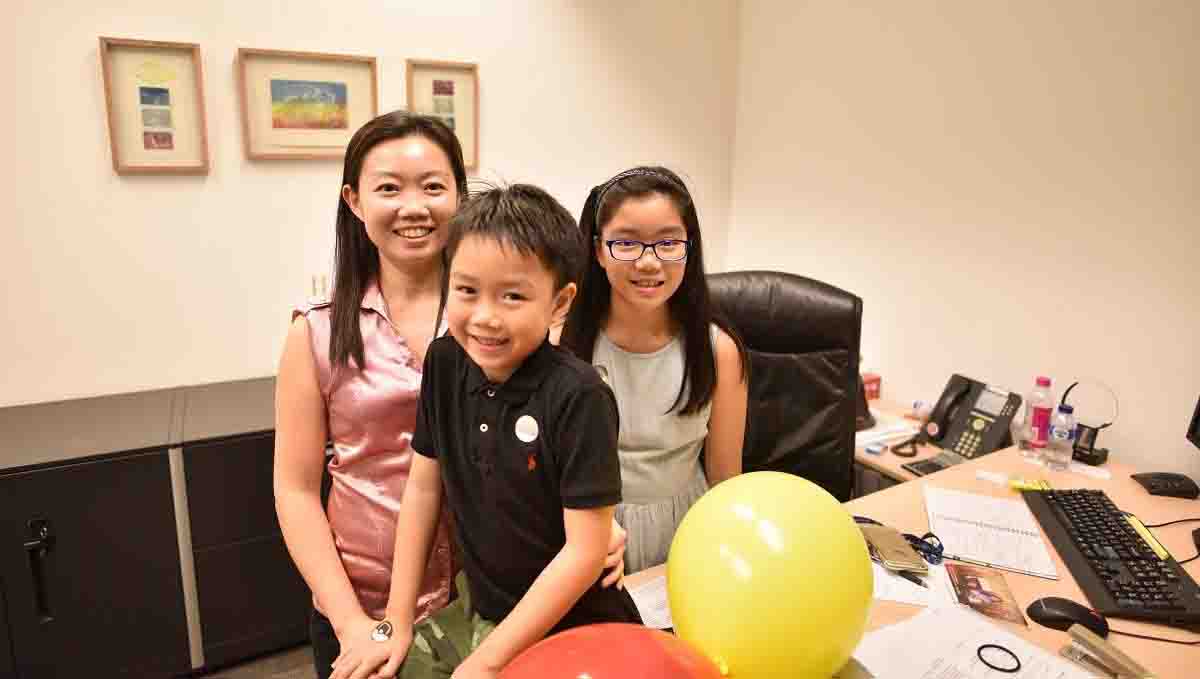 Above anything, we here at PartyMojo believe that presentation is of utmost importance when throwing a party. They say the first impression is formed in 3 seconds. Walking into the hall, guests were enchanted by the astonishing balloon decoration that filled every corner with colour and wonder! We took this chance to set up a complimenting, terrific
Photobooth
with glimmering glints of a golden backdrop to embellish the already stylish and good-looking dbFamily members! PartyMojo also outfitted the Photobooth with pretty and silly props and accessories for the fun of it, so you get to make the best memorable captures of that day with your friends and families!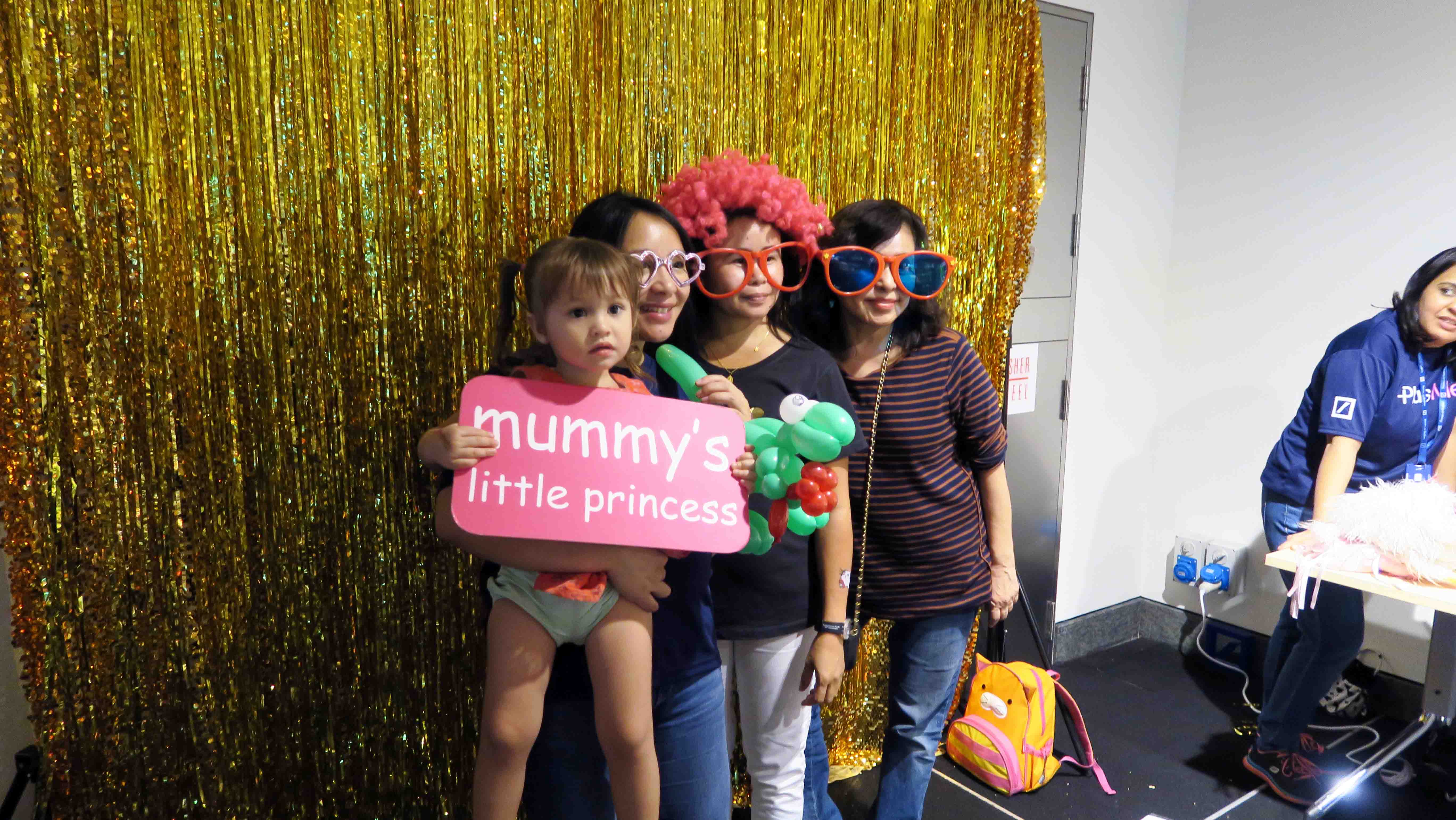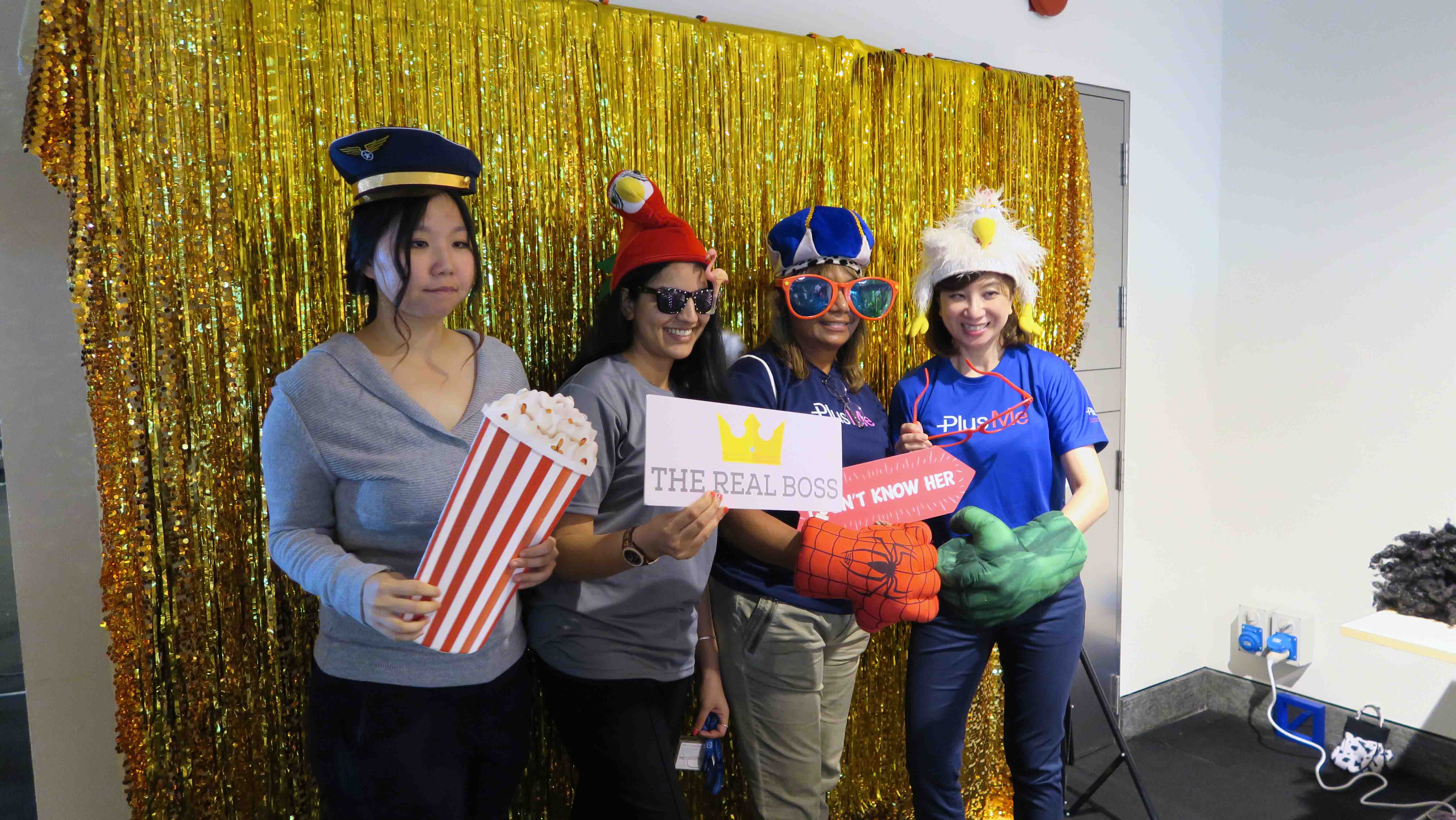 To begin with, PartyMojo provided the event with our best-selling,
golden popcorn and heavenly candy floss
throughout the course of the event! These delicacies are a must-have at any occasion. It is loved by the young, the old, one and all, and we know it! Indulge in the scrumptiousness of the gleaming golden popcorns coated in generous dips of caramel syrup! The sweetness these fresh and crunchy poppers is the very point of having popcorns at all! Call for popcorn at any occasion, and it would be perfect, believe us! But don't be contented just yet, because PartyMojo has more to offer! Float on cloud 9 when you have a try at our one and only fluffy, glorious cotton candy! These luscious puffs of dulcitude is the answer to all the sweetness in life! Our cotton candy on stick is the ultimate snack to accompany the perfect day on Deutsche Bank Family Day 2016. Alas, when the sun shines brighter, there is no better comfort to seek than in ice cream. That's right! PartyMojo certainly did not miss out our famous Traditional Ice Cream Cart for your cooling pleasure! Indulge in the sweetness of cold soft serve ice cream any time of the day!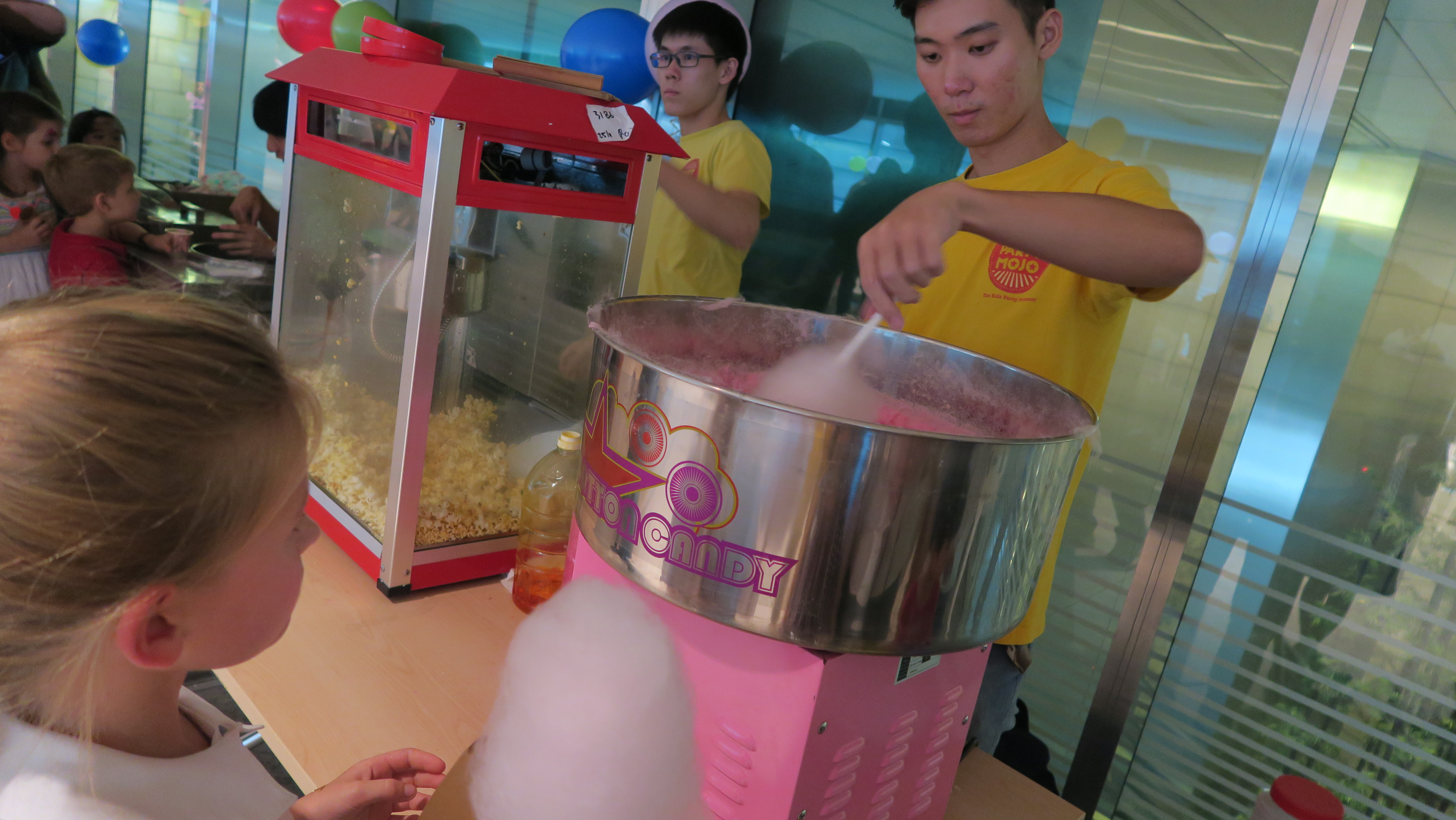 Where the spread of Arts Section by PartyMojo is, you'll find thrilled dbFamily members excited to have a chance at
Face Painting
and Hand Painting! For most, it was their first time getting a body painting and they were enthusiastic as can be! There were designs of butterflies and fancy masquerade, most popular among little girls, whereas most boys chose to have cartoon characters like superheroes. Little Superman and Batman were spotted around the Deutsche Family Day 2016, rescuing and saving the day! A number of ladies had opted for hand painting such as henna-like art, flowers, and other designs too. The gentlemen of the DB Family did not miss the chance to get wacky designs on themselves too! It was exhilarating to watch the amusement in their eyes! The fun doesn't stop there! Also in the Arts Section, we find the
Glitter Tattoo
corner where members, young and old immersed in the glitz and glam with their newly painted-on Glitter Tattoos! Fairies and pixies, hearts and stars in multi-colours and sparkles all jazzed up the event and the dbFamily members could not get enough body art for the day!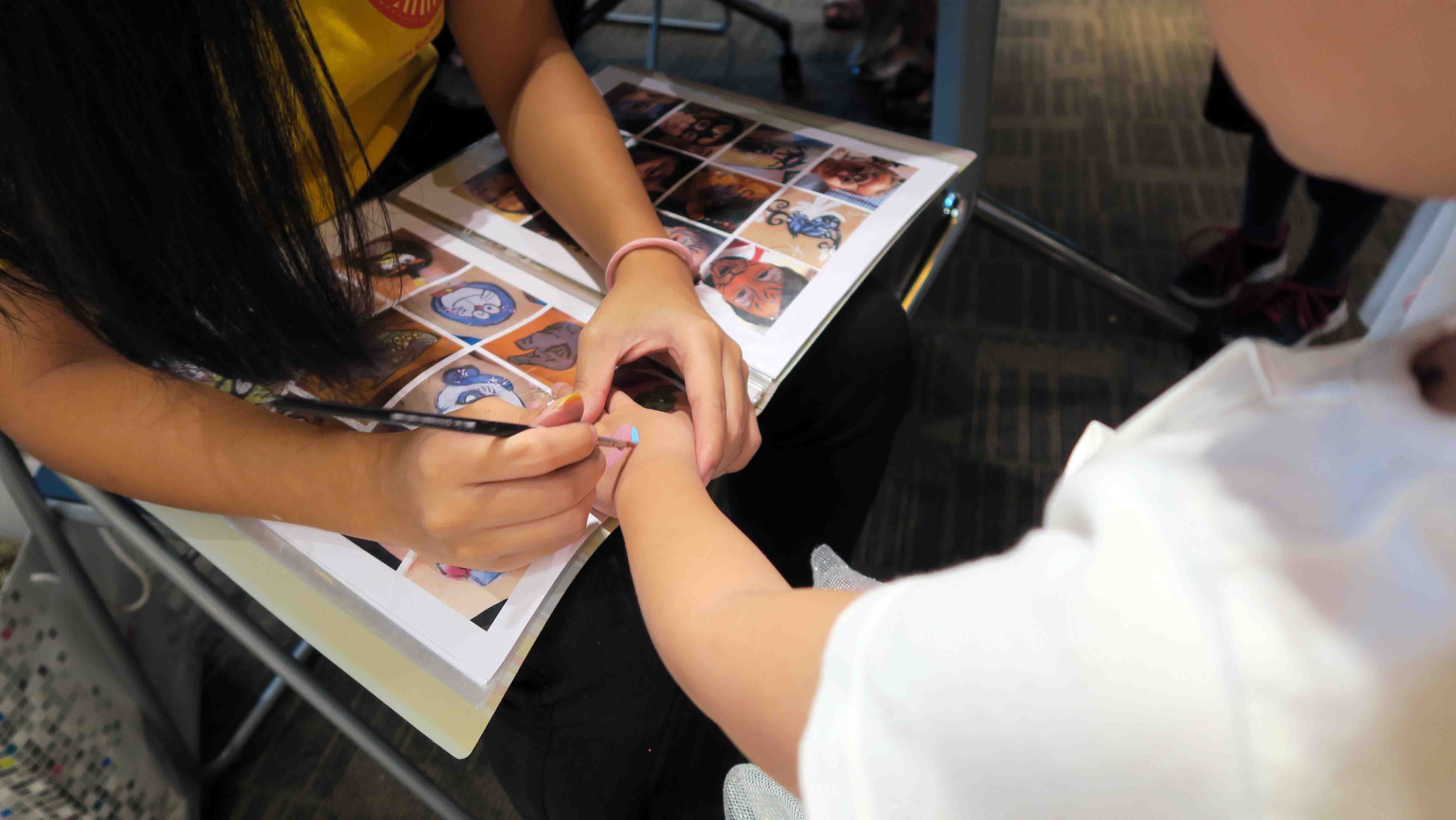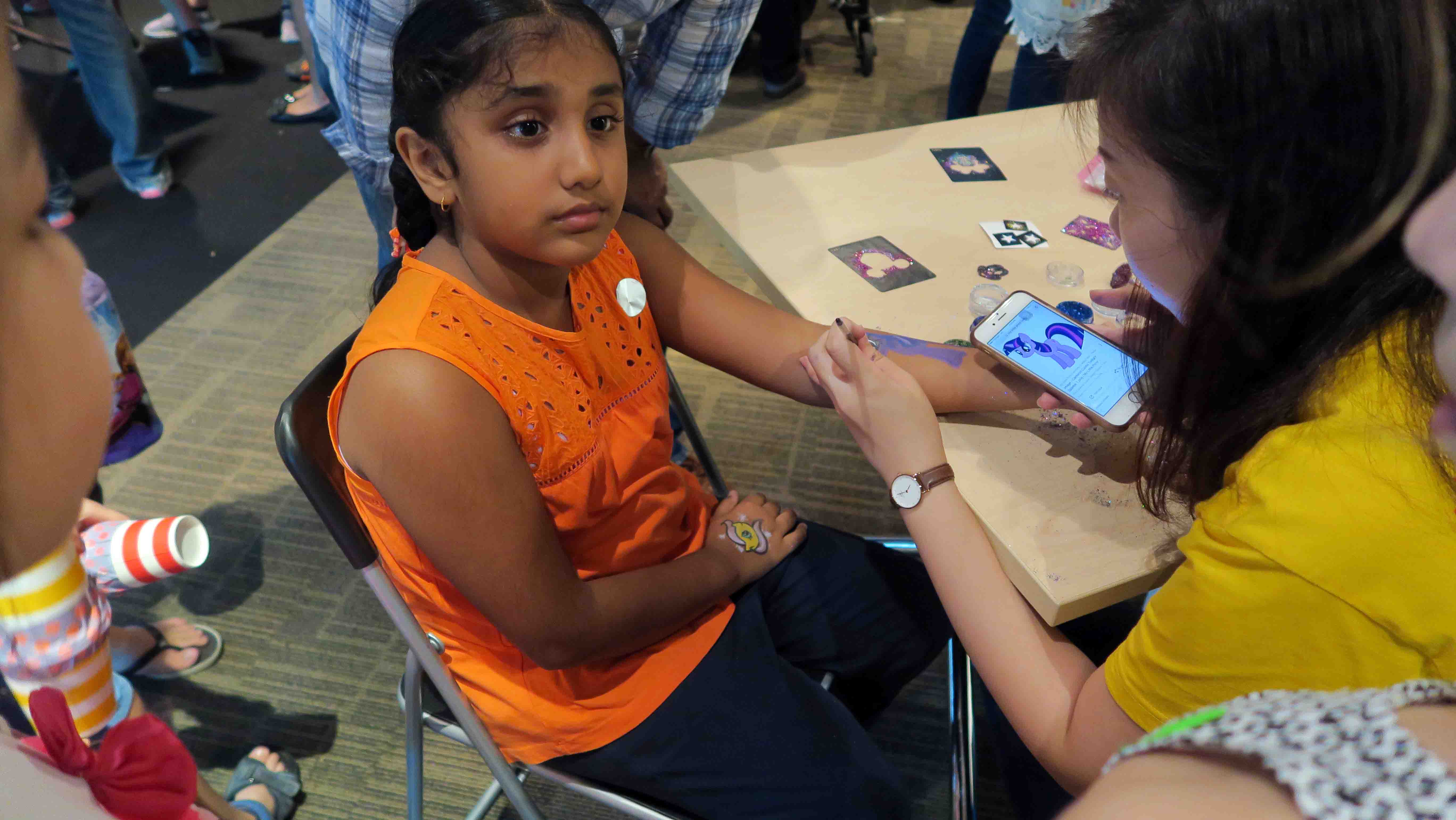 A party without entertainment (and a little magic) is absolutely not a party at all! To kick things off, PartyMojo's talented
Balloon Artist
was there to make your day merry with his multi-coloured balloons that take the shape and size of anything you ask for! There were pink sharks, green puppies, blue helicopters, you name it! But that was not all, PartyMojo also prepared the delightful Puppet Show exclusively for you! Never have you imagined the little talking puppets to be so delightful, right? The finale was an extravagant
Live Animal Magic Show
! Yes, you heard us! Little pigeons and bunny friends had joined our brilliant Mojo-Magician to put up the most fantastic and excellent Live Animal Magic Show for all the dbFamily on that very special day!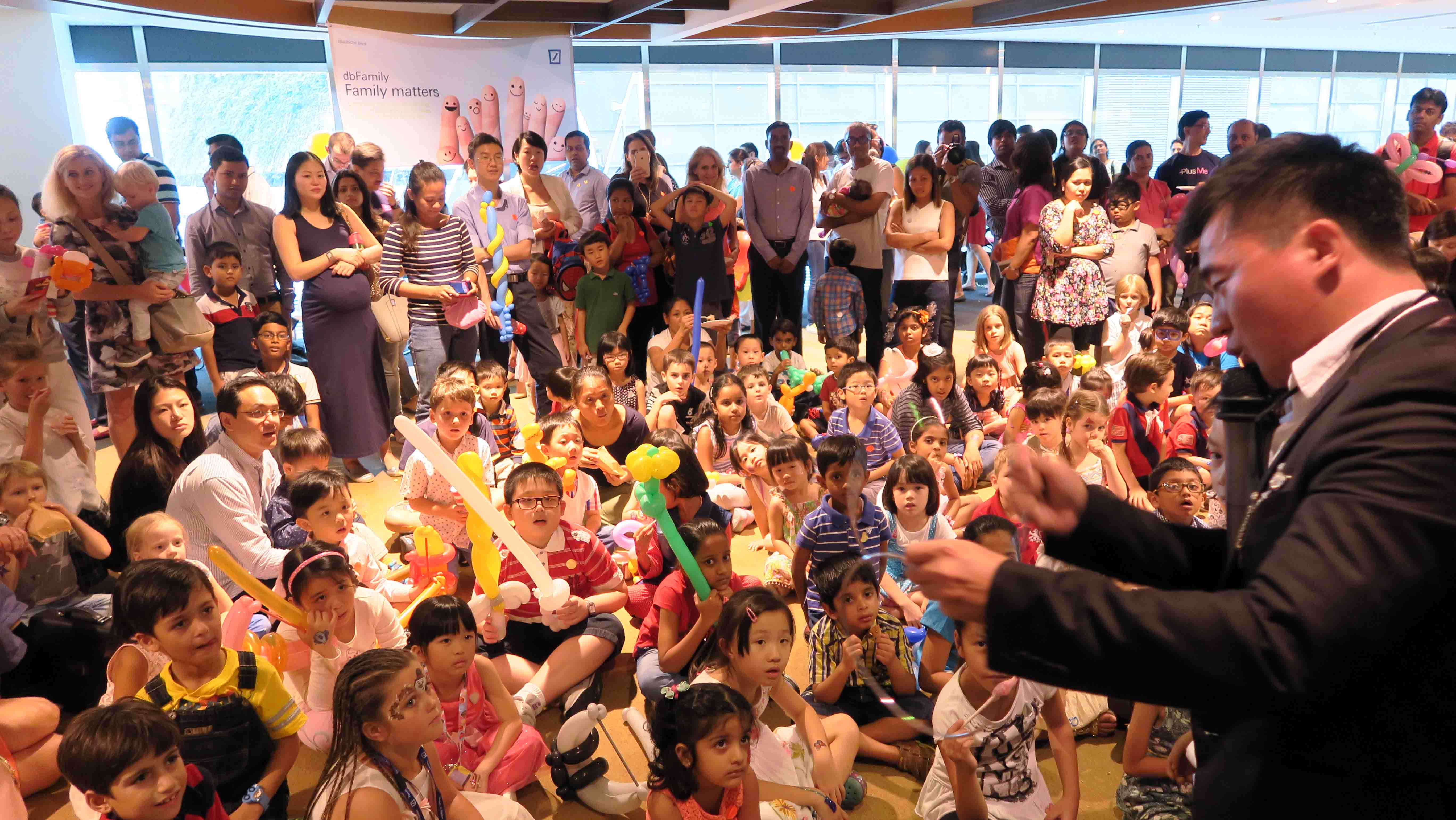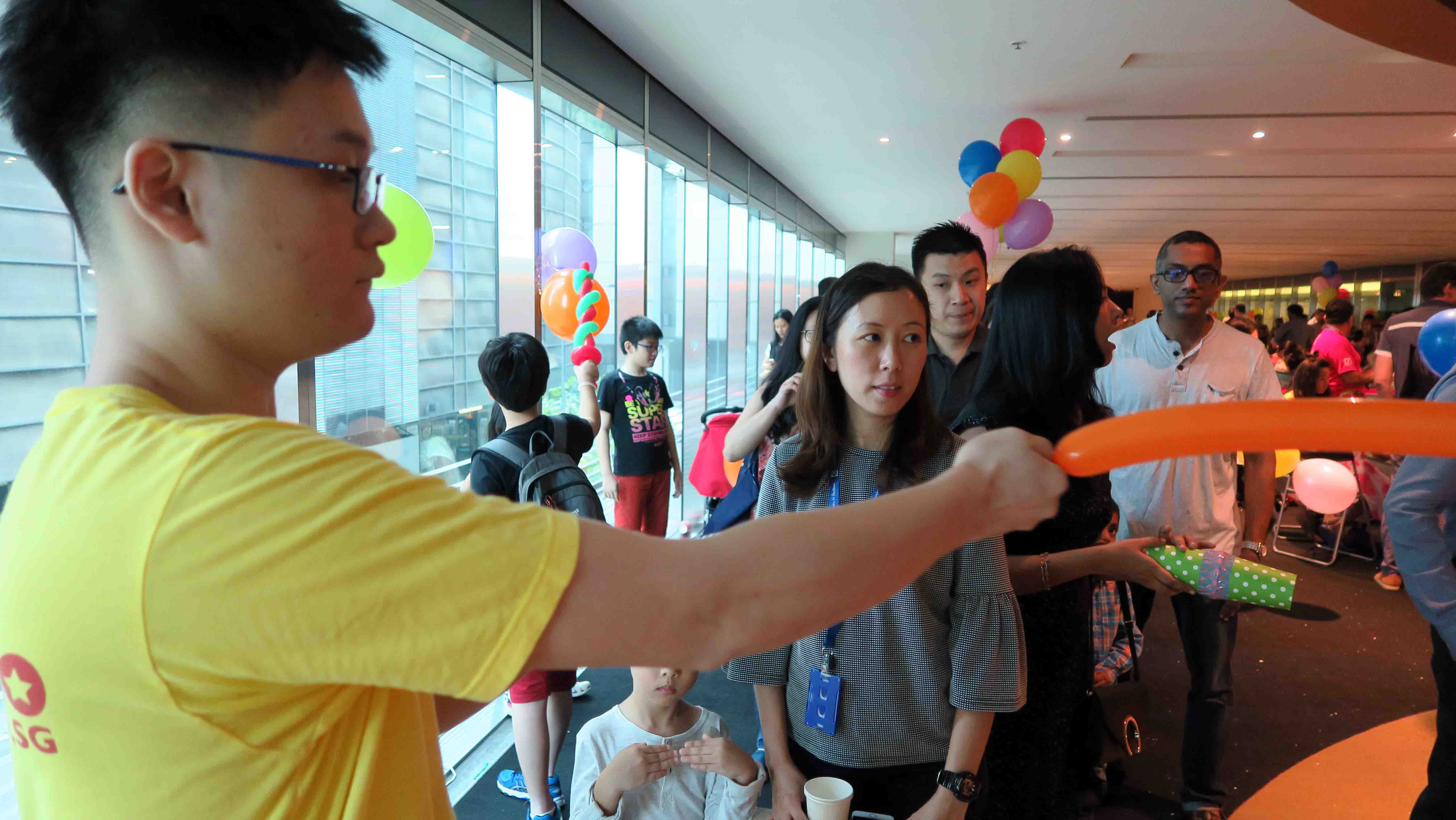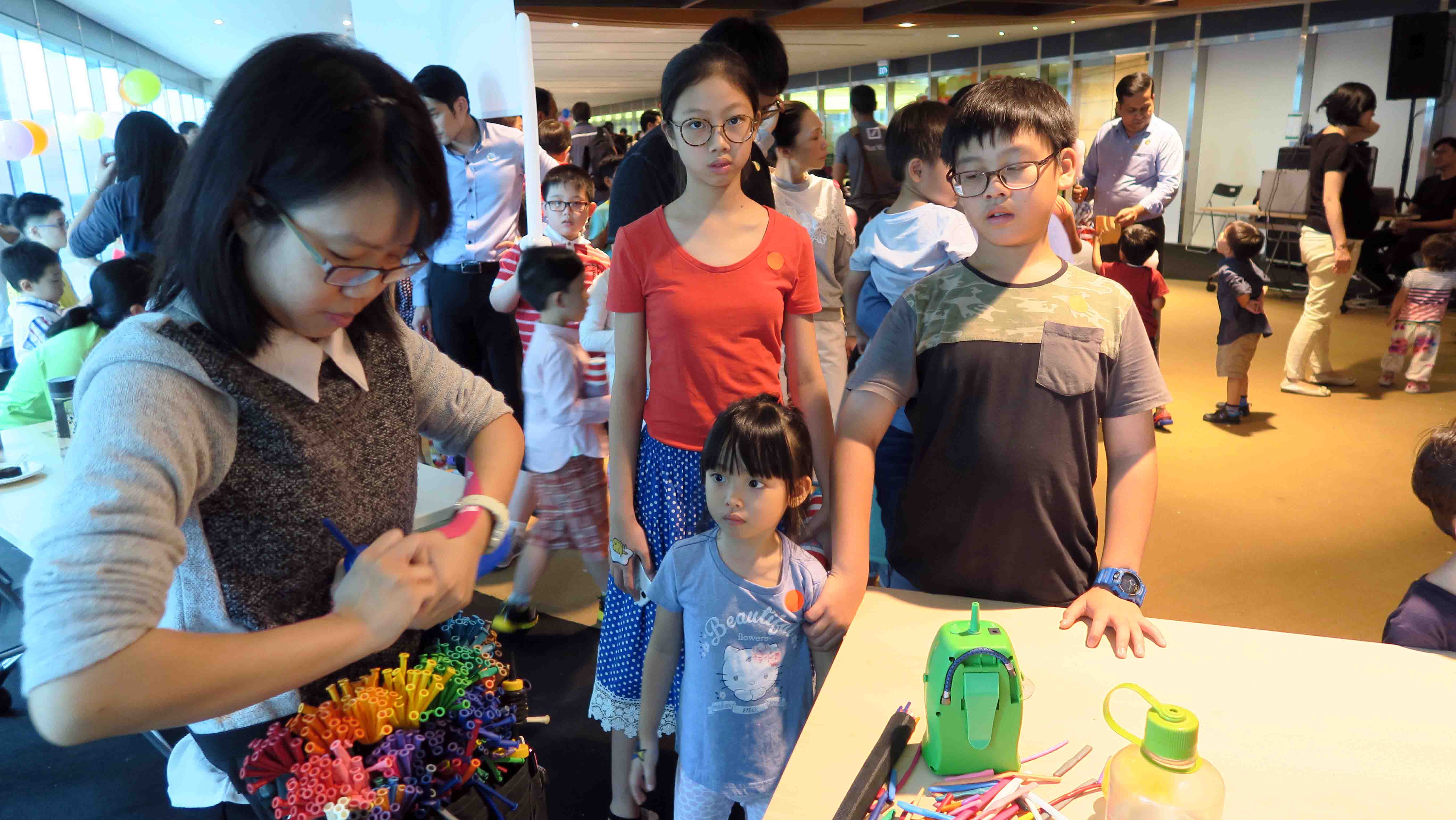 It was indeed a memorable day, having members of the dbFamily gathered to eat, laugh and play with one another. PartyMojo thanks Deutsche Bank Singapore for this wonderful opportunity to work together and we certainly hope it's not the last. We at PartyMojo wishes members of the Deutsche Bank Family, a very happy Family Day!